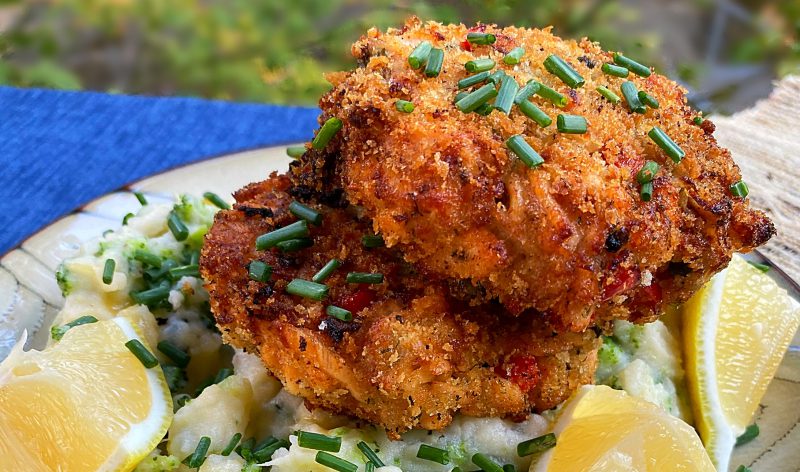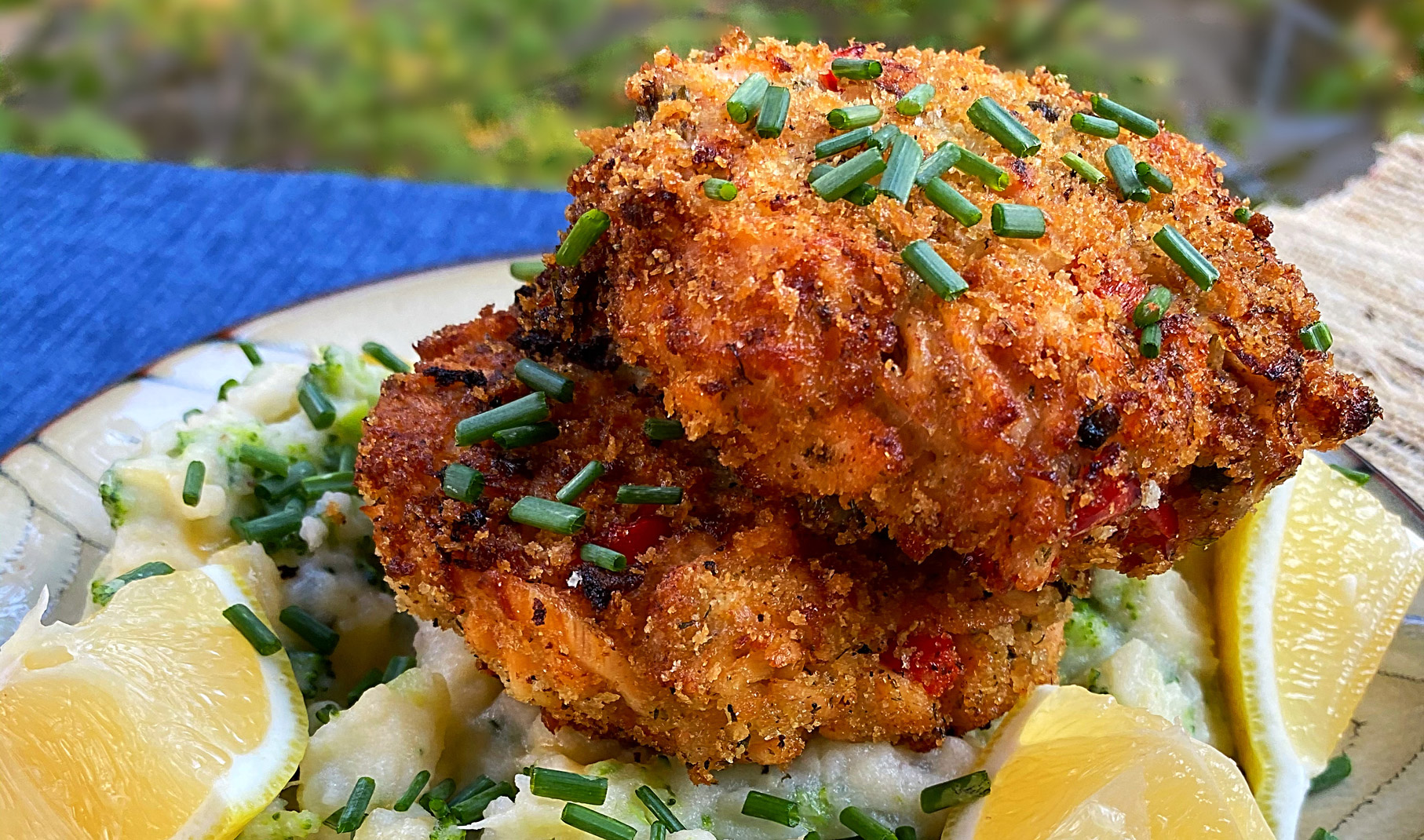 These fresh fish cakes … wow, just …wow! On cool, rainy days Felix always brings the sun, which is exactly what he did here. I was having another crazy day at work and by the time I made it to my car that evening, Felix had texted me a pic of these salmon cakes. "I've saved you some if you want a couple," he said. I may have broken several laws making my way to his apartment that night, and regret none of it.
When I sat down to this plate of freshly fried salmon, with a delicious side of Felix's tartar sauce, and a heaping helping of buttery mashed potatoes, my world instantly reset to my happy place. Once in a while, I am simply stunned by the power of a loving meal, how a single bite can almost bring me to tears, as it instantly wipes away any worries and struggles of the moment. Felix's Salmon Croquettes have that magic. No lie, I almost cried. I looked at my wife, my shoulders dropped, and I inhaled, shaking my head in stunned joy at how fantastically flavorful this simple fish cake was.
Trust me, you must make these, and I would suggest doubling the recipe, then freezing some of the cakes before frying, so you can show yourself some love one rainy day when you just need a warm hug on a plate.
Salmon Croquettes Recipe
SERVES
4
DIFFICULTY
Moderate
PREP TIME
15 min
COOK TIME
20 min
DIET: None
Salmon Croquettes Recipe
SERVES: 4
DIFFICULTY: Moderate
PREP TIME: 15 min
COOK TIME: 20 min
DIET: None
Ingredients
1 lb fresh salmon, skin and pin bones removed
1 T + 2 T olive oil, divided
1 lemon, juice of
salt and pepper
½ med red bell pepper, diced
½ lg yellow onion, diced
1 t dried dill
1 t dried parsley
3 c panko bread crumbs
½ c mayo
1 T Dijon mustard
1 egg
Instructions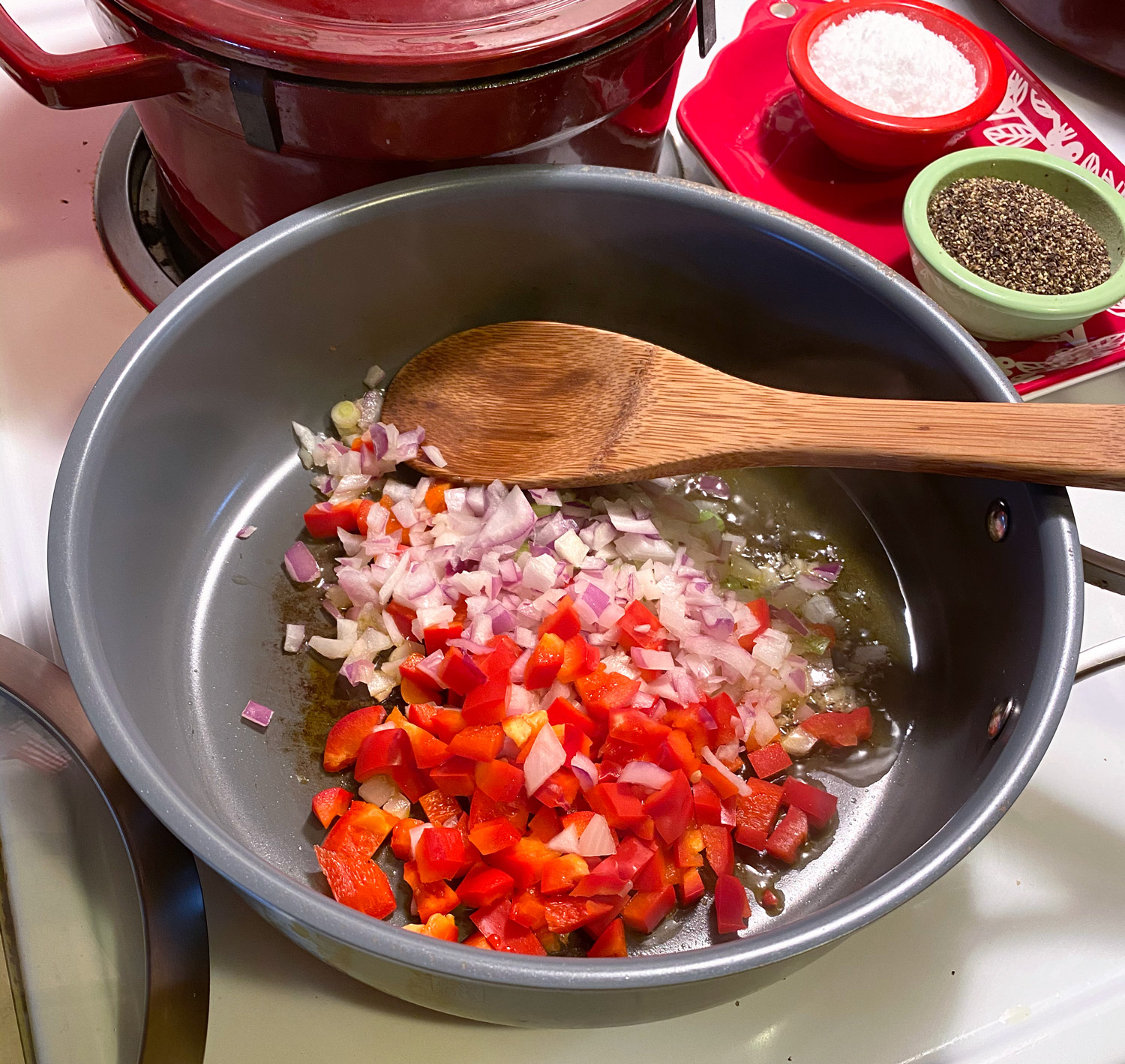 Preheat oven to 350°. Season salmon with 1 T olive oil and half of lemon juice (1.5 T), and a pinch each of salt and pepper. Transfer to a parchment-lined sheet pan and bake salmon until cooked through (140° internal), approx. 10 minutes total. Let cool and flake salmon into a mixing bowl; set aside.
Meanwhile, sauté pepper and onion in 2 T olive oil until softened, approx. 3 min.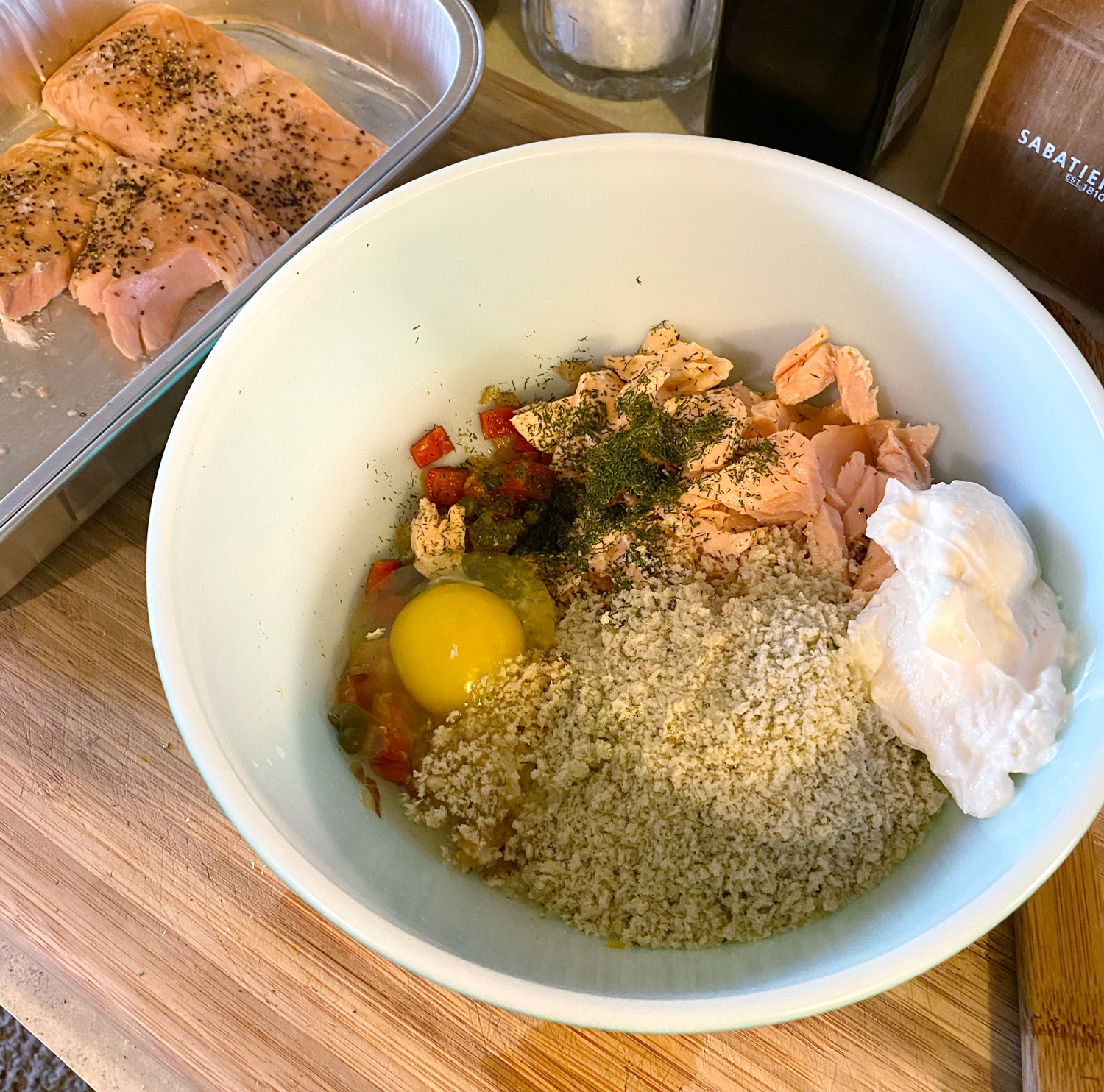 Add to salmon, with remaining ingredients, a big pinch each of salt and pepper.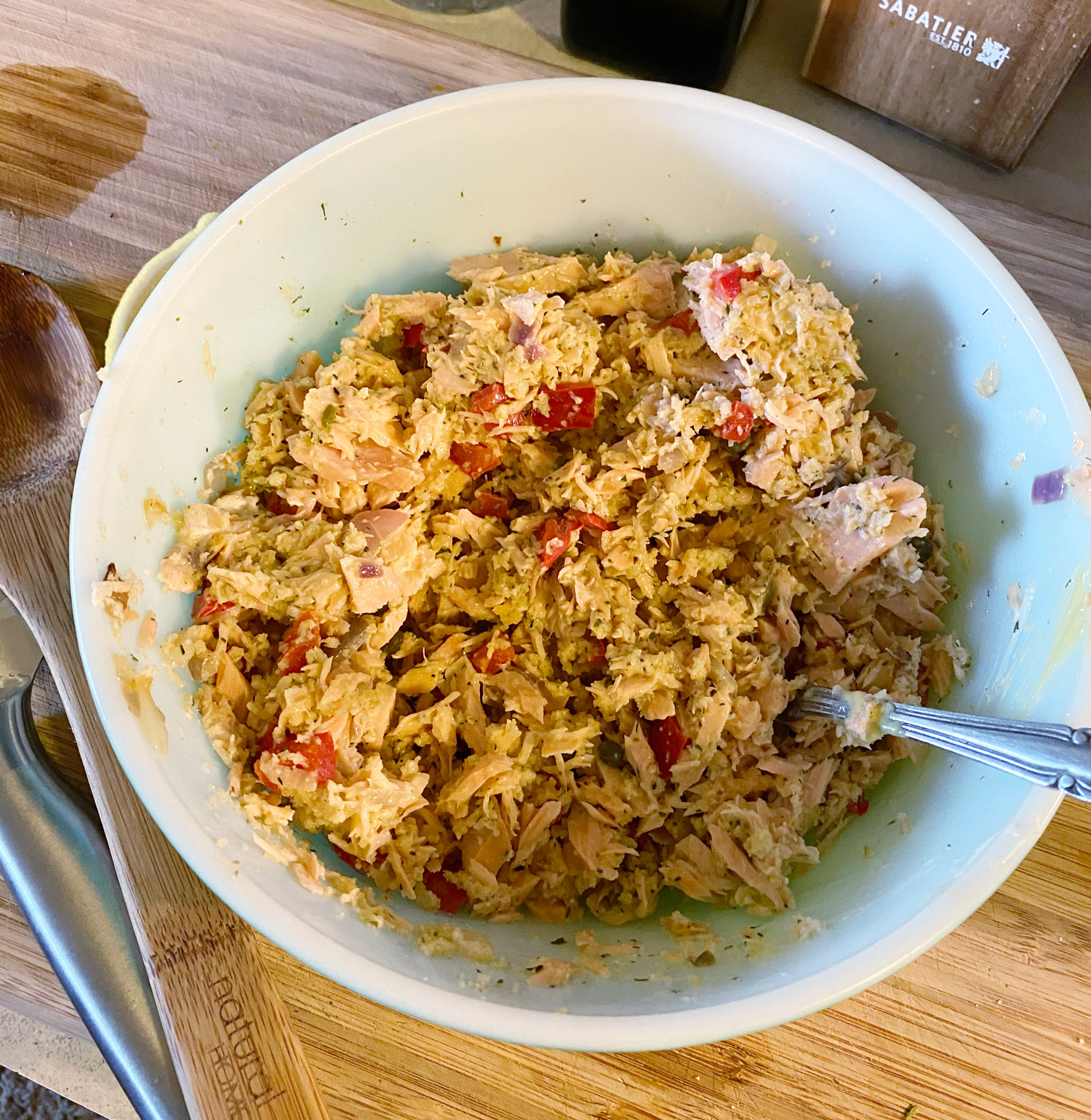 Chill mixture 1 hour.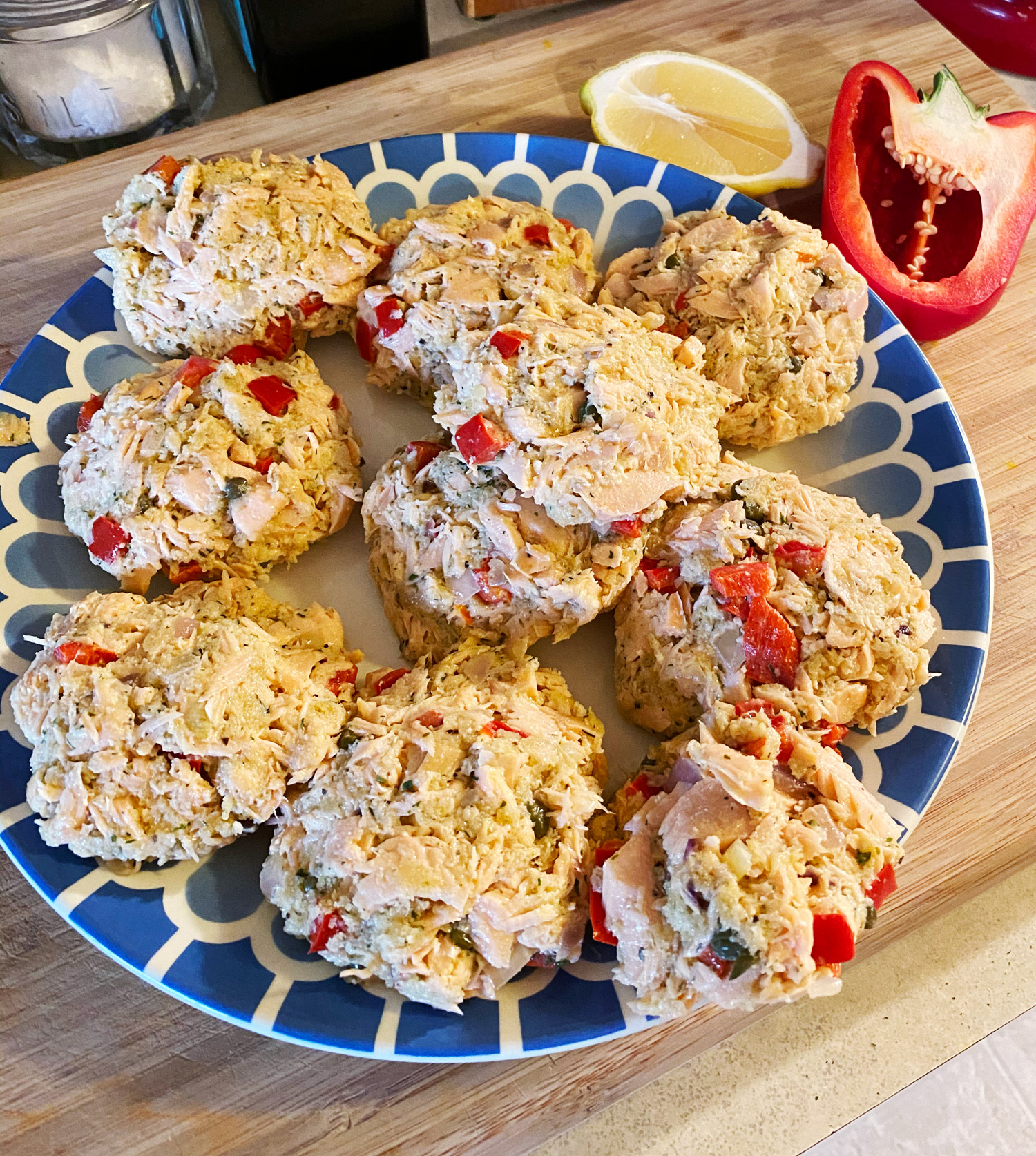 Form into small cakes, dusting with more panko.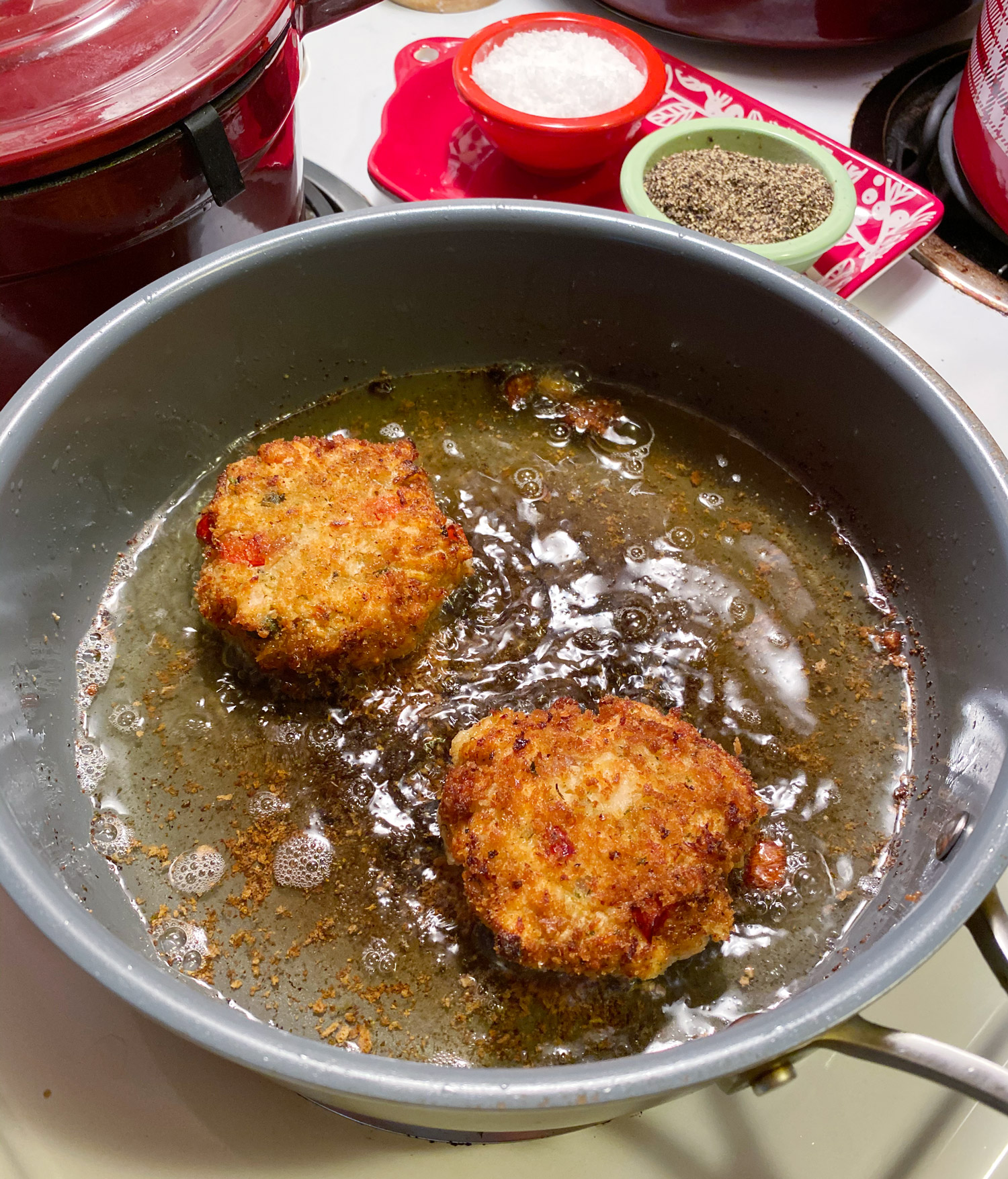 Add vegetable oil to medium skillet, heating until shimmering. Carefully fry cakes for 2 minutes per side; drain on paper towels. Serve with lemons and
Felix and Greg's Tartar Sauce.
Meet the Makers
Felix & Greg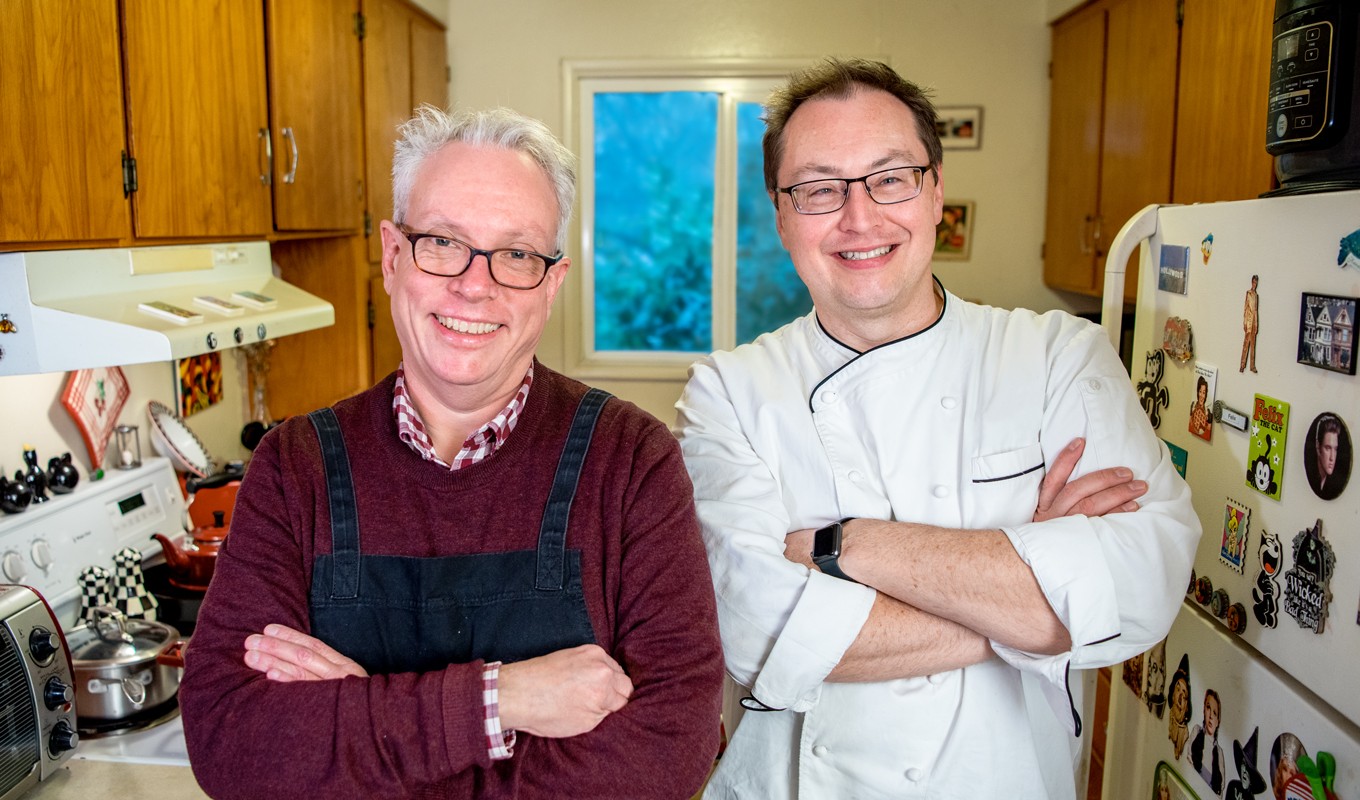 FELIX HUCK
Recipe Creator & Food Photographer
An artist and shutterbug, Felix finds beauty and inspiration in food and nature. He invents and photographs the recipes you'll find here.
GREG CABEZA
Professional Chef & Food Blogger
A food aficionado and lifelong music fan, Greg is an experienced artisan chef. He's also co-recipe creator and food blogger at Felix & Greg.
SUBSCRIBE TO OUR EMAILS
Good ideas could be cooking in your inbox. Sign up for our newsletter.