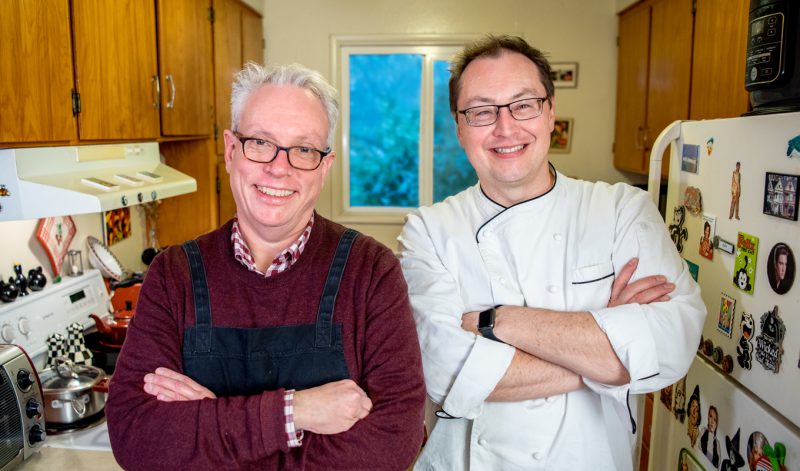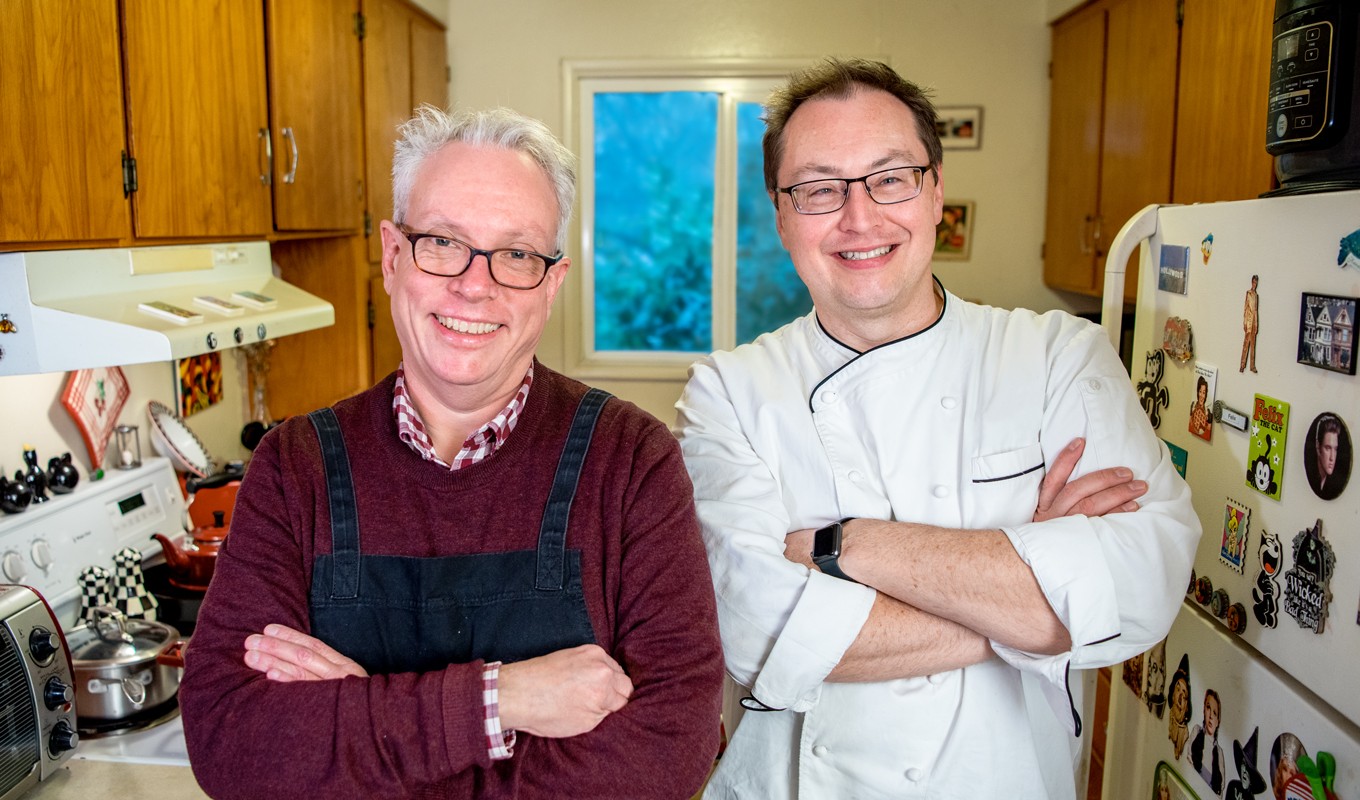 Their Story
When Greg found Felix's food art on the Facebook group Eugene Foodies, he became an instant fan. "What I recognized, right away, was his incredible talent," says Greg. "He wasn't trying too hard – he was doing it because he loved food. Felix was doing something genuine and true, and it was clear he had raw talent."
Greg reached out to him, inviting Felix to a photoshoot at Market of Choice, where Greg works as artisan chef. Upon meeting, the two became fast friends and started getting together regularly to cook and photograph their dishes. "I thought Greg was really friendly and welcoming," Felix says. "We instantly clicked."
Eventually, they realized they needed a platform to share their cooking creations, favorite ingredients and food photography. Here, at Felix & Greg, you'll find an array of dishes that combine their creativity and talent.
Read their bios to learn more about Felix & Greg and their love of food…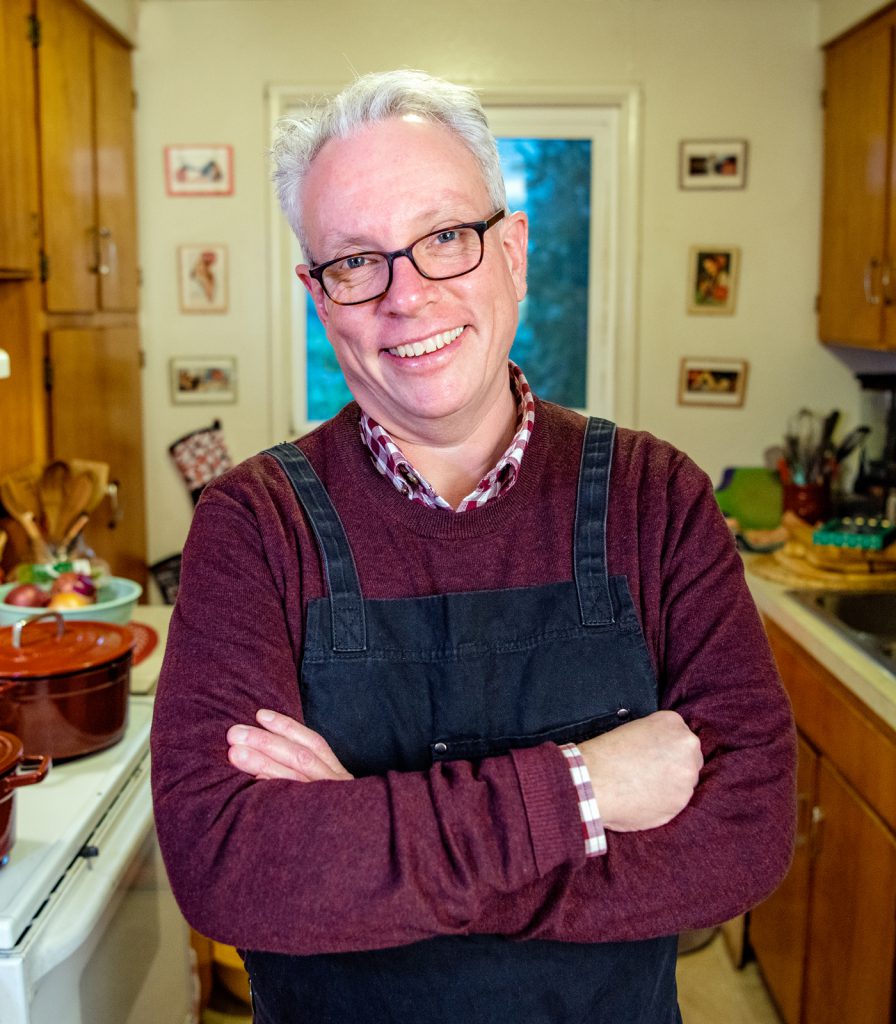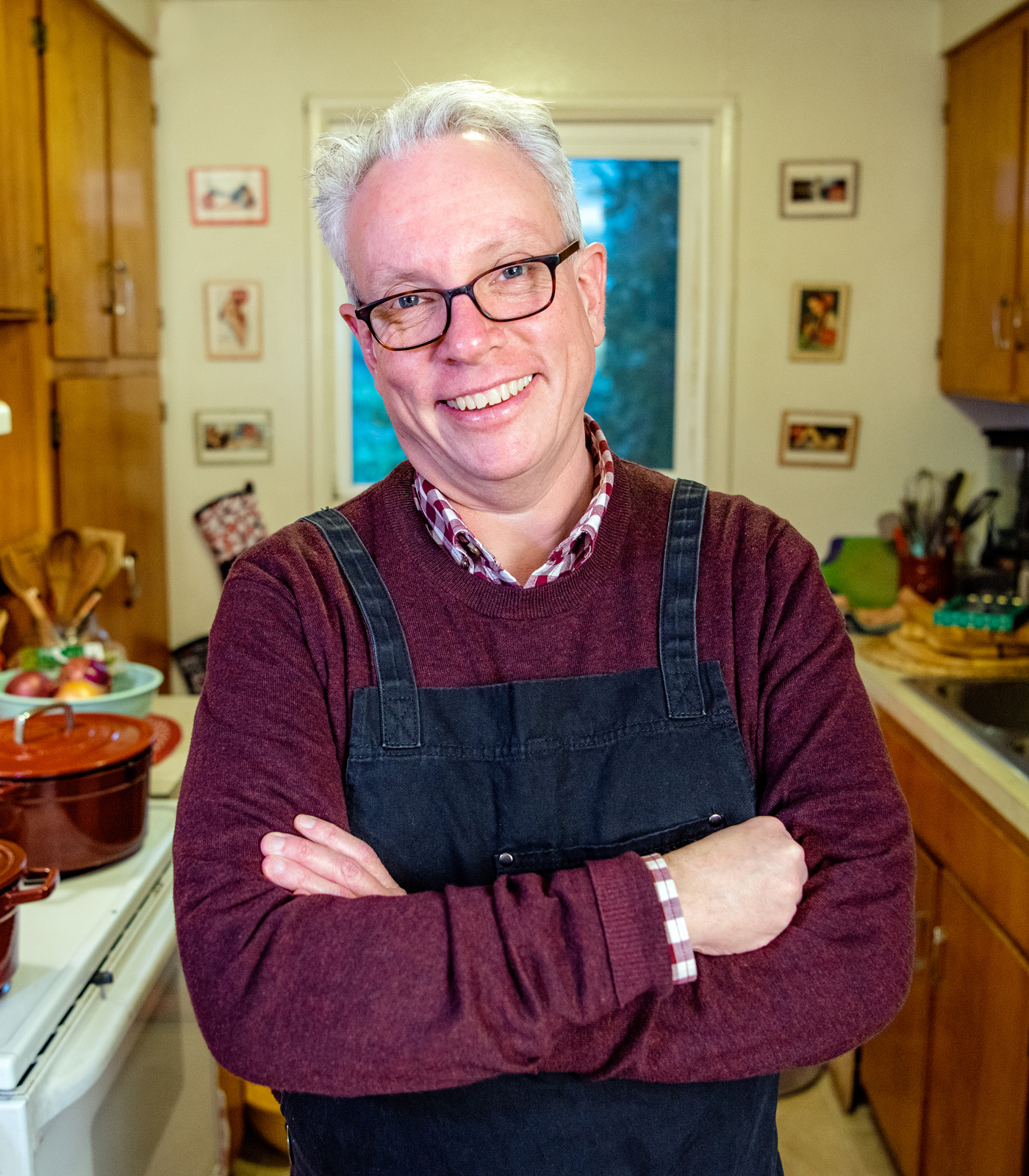 Meet Felix Huck
Recipe Creator & Food Photographer
As an artist and shutterbug, Felix Huck finds beauty and inspiration in food and nature. He invents and photographs the recipe creations you'll find here at Felix & Greg, and he's always coming up with ingenious ways to make his dishes and desserts both delicious and visually pleasing.
Felix leapt into cooking and baking years ago, during a short stint of unemployment. Looking for ways to pass the time, he and his late partner, Jay, watched cooking shows together and began preparing dishes. Although Felix always enjoyed cooking, having learned by watching his mother, his hobby grew. When Instagram launched, he started photographing his recipes. With a background in art, food photography was a natural fit.
Originally from Klamath Falls, Oregon, Felix's life-long love of art was fueled by a close connection to his high school art teacher, who he remains friends with to this day. After high school, Felix went on to study fashion illustration at Otis College of Art and Design in L.A. and later attended Los Angeles Community College, where he studied art.
Today, his artistic focus is on food and photography – he loves the instant gratification of both. A fan of Americana and classic comfort foods, as well as make-at-home take-out dishes and anything spicy, Felix creates simple, straight-forward recipes that just about anyone can recreate.
If you pulled back the proverbial curtain to reveal how Felix approaches his food photography, you might be surprised to learn that there's no studio set up involved. Instead, you'll find him outside on the sidewalk, in front of his Eugene, Oregon, apartment setting up his shots using whatever he has on hand and making the most of the natural light.
With flavor at the forefront, he's always thinking about ways to make his recipes eye-catching. "When I'm cooking or thinking about what I'll make next, I am also thinking – how can I make it look good, too?" he says. "I am always thinking about both – the flavor palate and the color palette."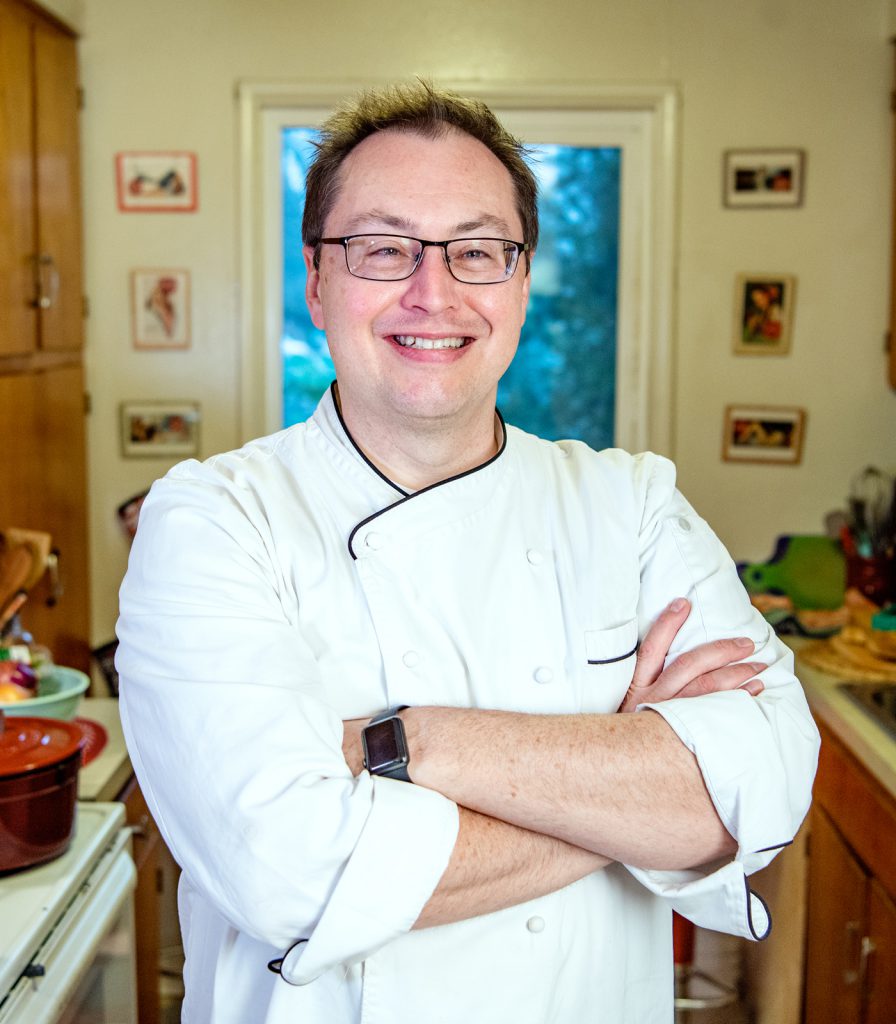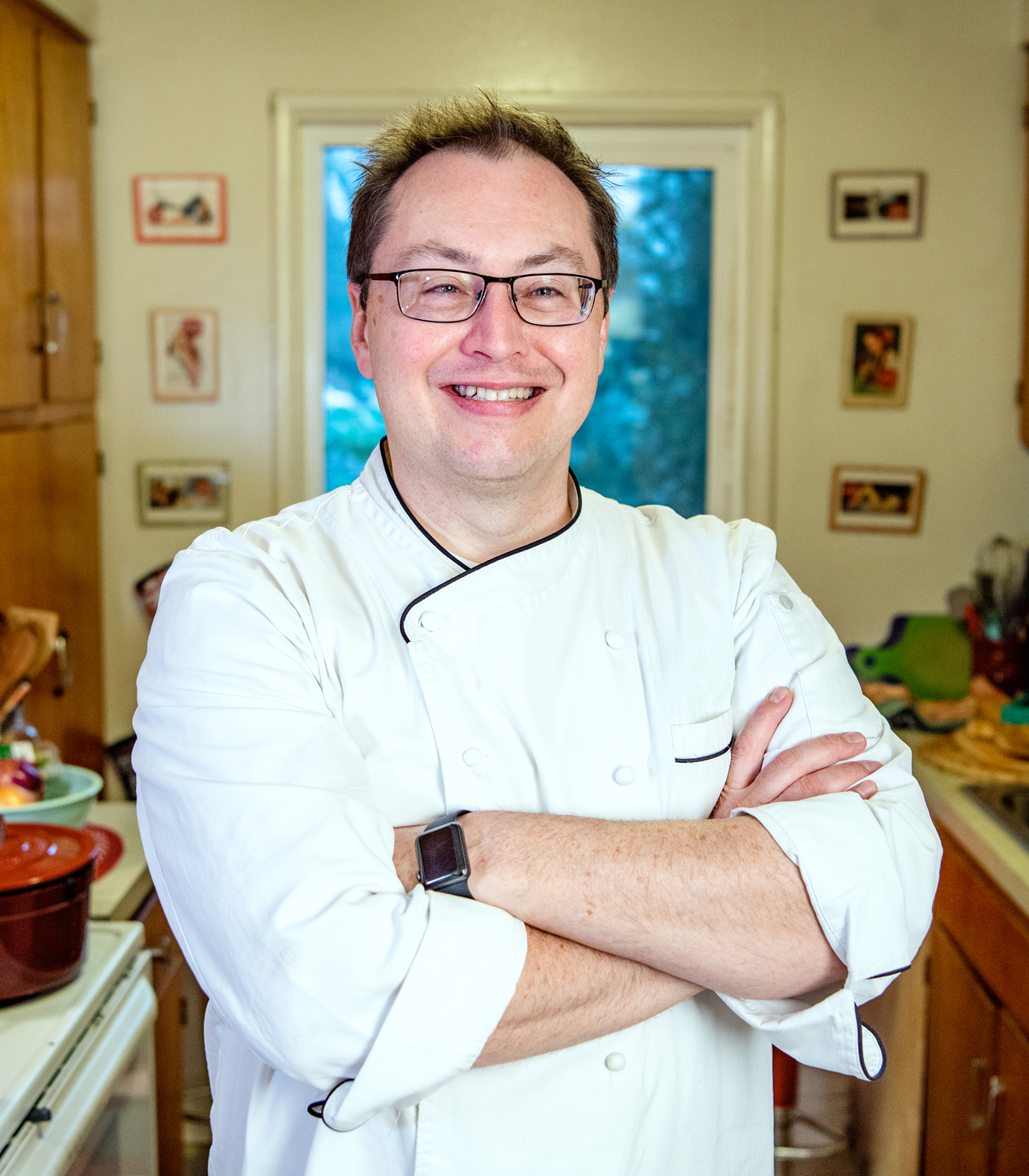 Meet Greg Cabeza
Professional Chef & Food Blogger
A food aficionado and a forever fan of music, Greg worked through the ranks of restaurants in his early 20s. Instead of moving on to medical school, as he'd planned, he pursued a path in the food scene, eventually owning and operating his own eatery. Today, he serves as artisan chef for a family-owned grocer with ten stores in Oregon. Independent of his work as a professional chef, he serves as co-recipe creator and food blogger at Felix & Greg.
Raised in rural Idaho, Greg learned to hunt, fish and garden, alongside his mom. He grew up eating a combination of wild, foraged foods and classic American meals. "I learned to use what was there and everything that was available to us, but Mom grew up in the '60s and also had no problem making mac and cheese," Greg says.
Today, his food interests are as varied as his musical interests and reflect his experience as a chef, father and food explorer. Having traveled around the country to foodie capitals, like New York City, Napa, San Francisco, the Southwest and Seattle, Greg is constantly expanding his skillset and artistry.
He's watched food fads come and go and has also found himself on the bandwagon when it comes to food trends. Plant-forward, gluten-free, paleo, keto – as a chef who creates recipes for a wide range of consumers, he can make something for everyone. His wife, Ellen, must live a gluten-free lifestyle, so he often creates gluten-free meals in their home kitchen for the entire family to enjoy.
His philosophy as a chef, in the midst of a constantly changing culinary climate, has never wavered – fast, fresh and flavorful food is what he aims for with every dish. And, while he always enjoys fresh, new music, he's still a steadfast fan of the music he grew up with – The Cure, David Bowie, Tears for Fears, Depeche Mode and New Order, to name a few.
When he's not toiling away in his Eugene, Oregon, home kitchen or the Market of Choice test kitchen with a musical playlist cranked up to 10, he and his friend Felix are crammed into Felix's tiny apartment kitchen, cooking up new ways to make food utterly fantastic.