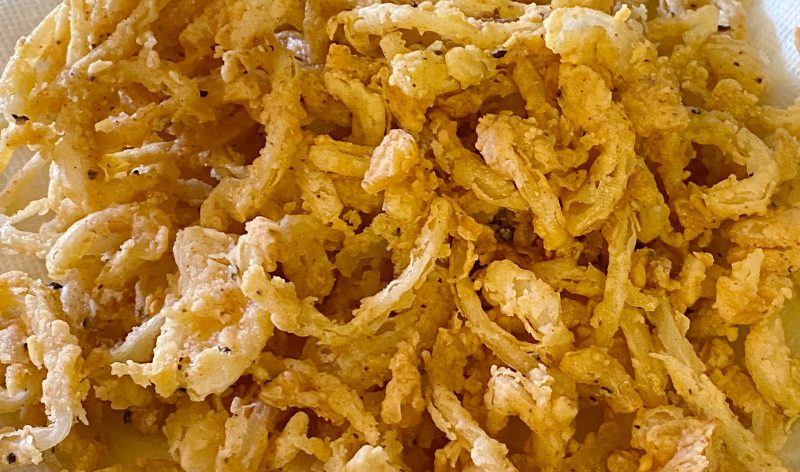 French fried onions are super easy to make, and they're simply amazing on so many things. They make the perfect grilled chicken sandwich topper or can be tossed on a burger for an explosion of flavor and crunch! We love them year-round because they add a pop and sizzle to any recipe that calls for something crunchy and delicious. Green Bean Casserole at the holidays becomes something new and exciting with a layer of these tasty bits. And your favorite grilled steaks or chops with a hefty sprinkle of our fried onions as a finish will be next-level amazing!
You can easily make these gluten-free with a GF all-purpose flour blend in place of the wheat flour. Simply soak the onions for a few minutes in buttermilk while setting up the rest of the ingredients and heating your oil, then toss and quickly fry. Make sure to serve these fresh and hot when they're at their best.
If you need them dairy-free, use coconut milk or almond milk in place of buttermilk, and try a coconut oil in place of the vegetable oil for a healthier frying choice. If using an alternative milk or making these keto, use an egg mixed in with the milk to make the flour stick to the onions, and use half alternative flour/half crushed fried pork rinds for a crispy crust.
We would be remiss if we didn't mention how great these are on top of roasted veggies or baked potatoes. They're insanely good on chili and soups and and and … you get the idea! They really take vegetarian sandwiches, dips and salads up a notch. Anytime you're looking for that extra special touch, add some of these and you won't be disappointed.
Ooh La La French Fried Onions Recipe
SERVES
4
DIFFICULTY
Easy
PREP TIME
10 min
INACTIVE TIME
15 min
COOK TIME
2 min
DIET: Vegetarian (GF, Keto or Vegan with substitutions)
Ooh La La French Fried Onions Recipe
SERVES: 6
DIFFICULTY: Easy
PREP TIME: 10 min
INACTIVE: 15 min
COOK TIME: 2 min
DIET: Vegetarian (GF, Keto or Vegan with substitutions)
Ingredients
1 lg onion, cut into strips, or slivered
2 c buttermilk (or coconut milk or almond milk for dietary needs)
2 c flour (sub GF flour or coconut flour for dietary needs)
1 T paprika
1 t seasoning salt
1 t black pepper
pinch cayenne (if desired)
2 c canola oil (or safflower, or coconut for dietary needs)
Instructions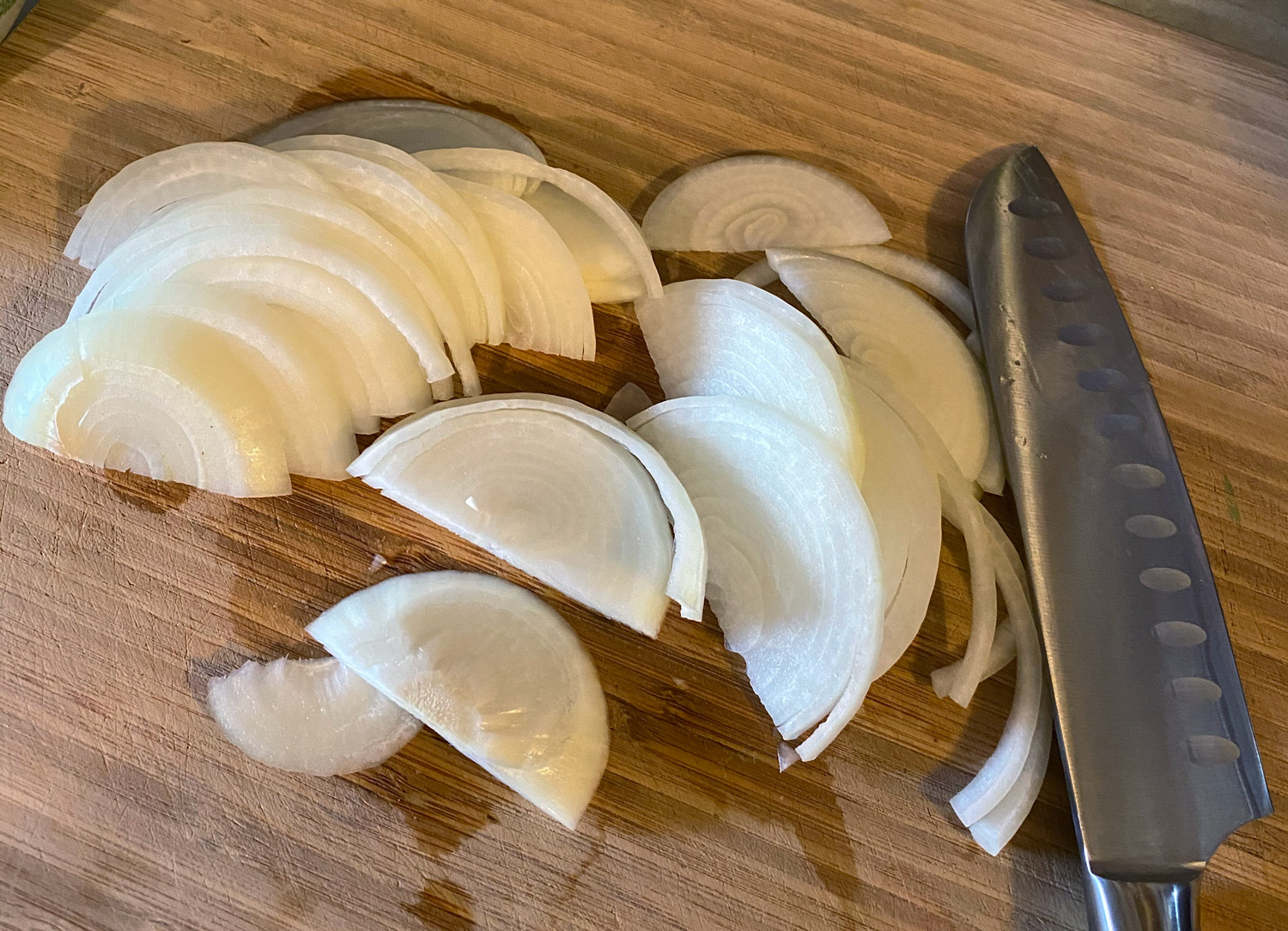 Slice onion into thin strips or julienne, then soak in buttermilk.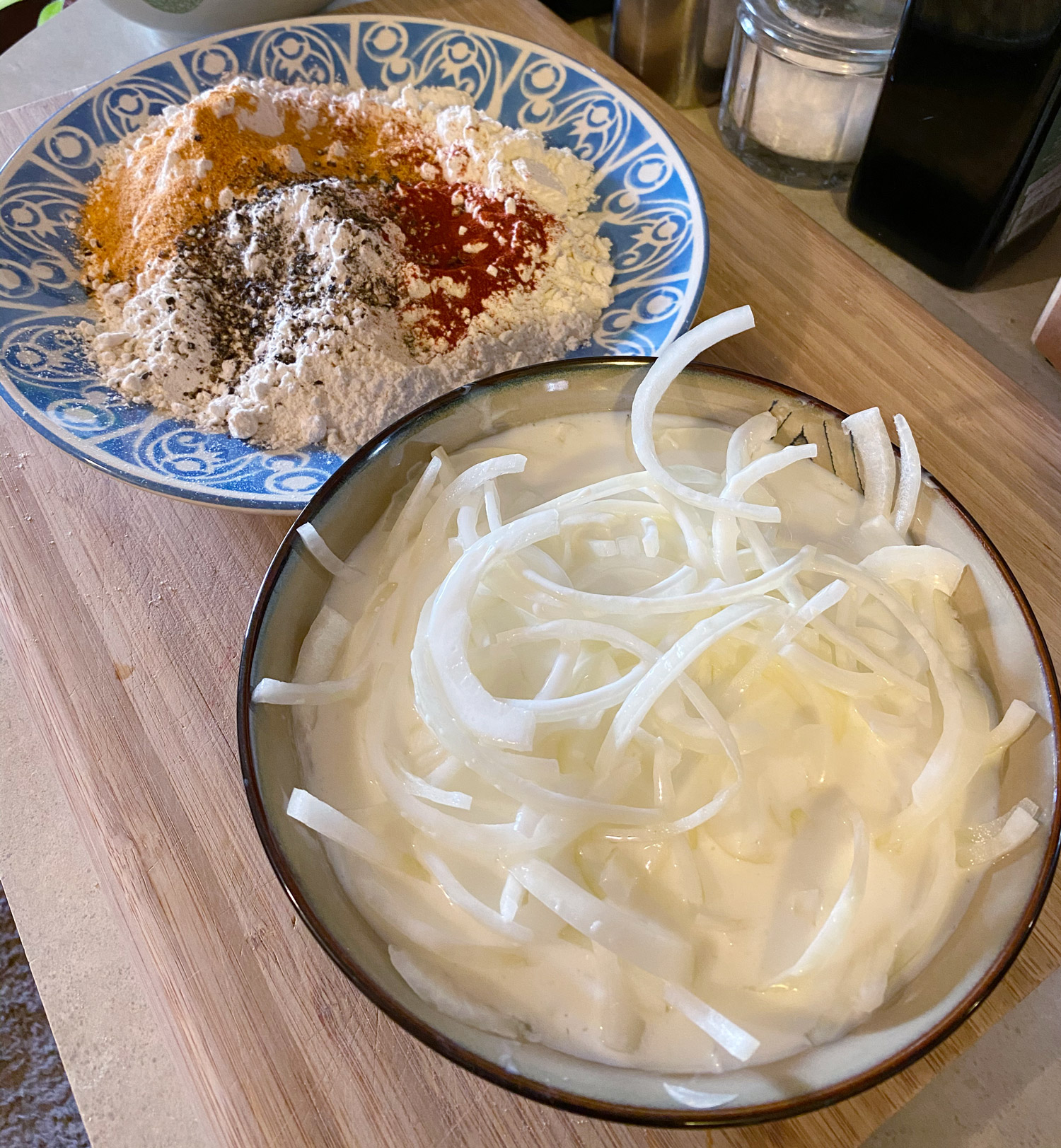 Add seasonings to flour.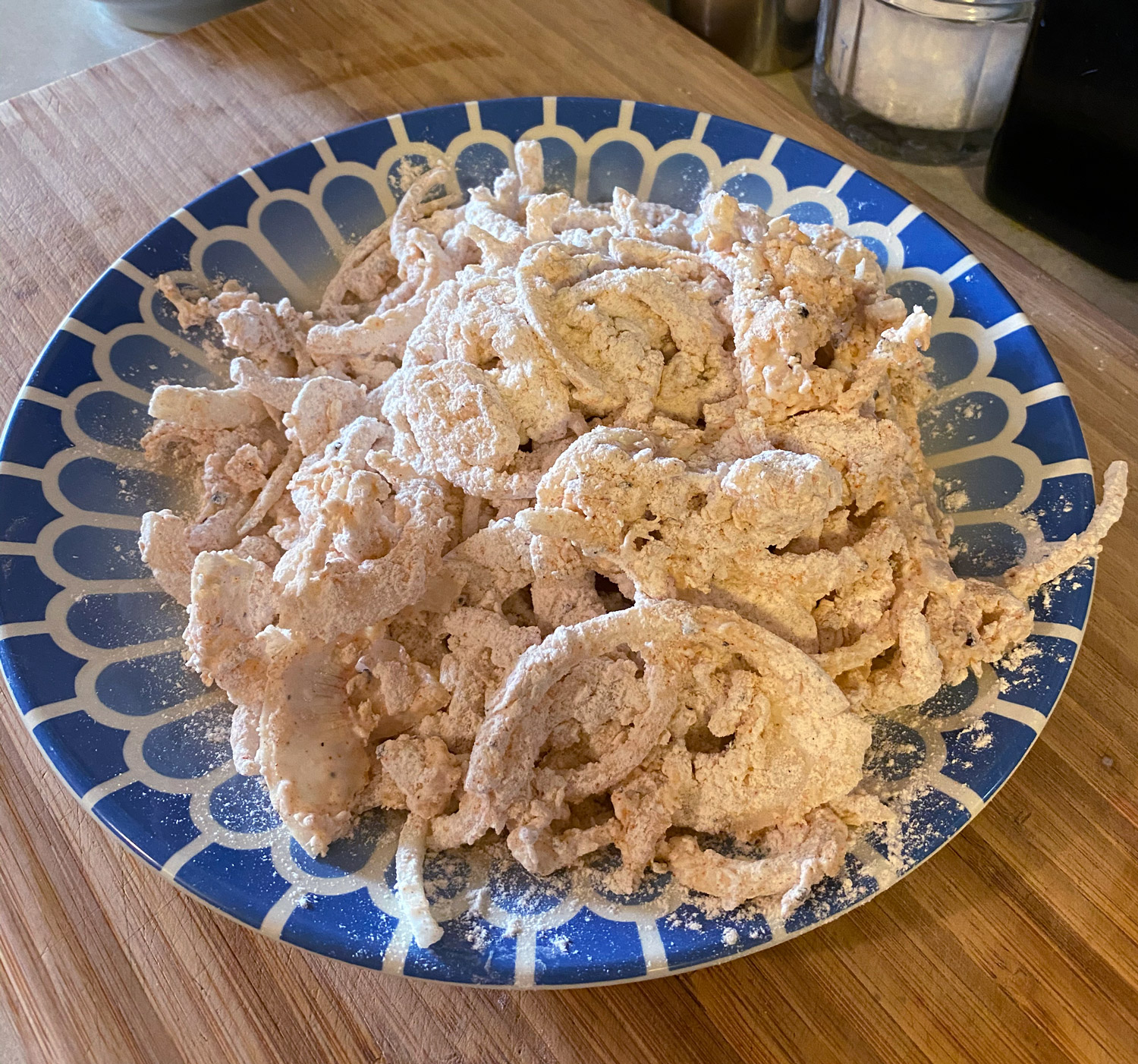 Heat oil to shimmering, toss onions in flour (separate onions so they don't clump together) and drop carefully into hot oil. Fry for 2 minutes until golden and crispy. Drain on paper towel and enjoy hot.
Meet the Makers
Felix & Greg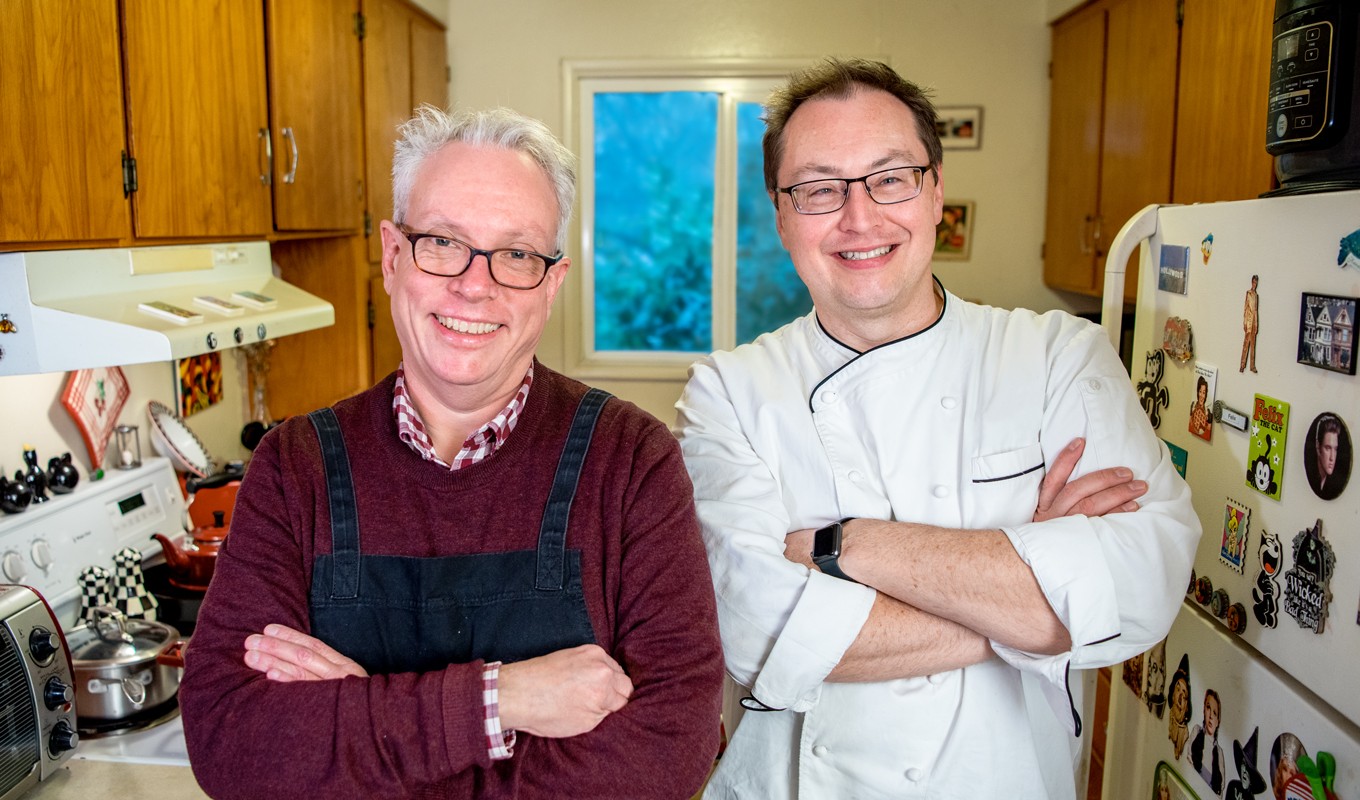 FELIX HUCK
Recipe Creator & Food Photographer
An artist and shutterbug, Felix finds beauty and inspiration in food and nature. He invents and photographs the recipes you'll find here.
GREG CABEZA
Professional Chef & Food Blogger
A food aficionado and lifelong music fan, Greg is an experienced artisan chef. He's also co-recipe creator and food blogger at Felix & Greg.
SUBSCRIBE TO OUR EMAILS
Good ideas could be cooking in your inbox. Sign up for our newsletter.