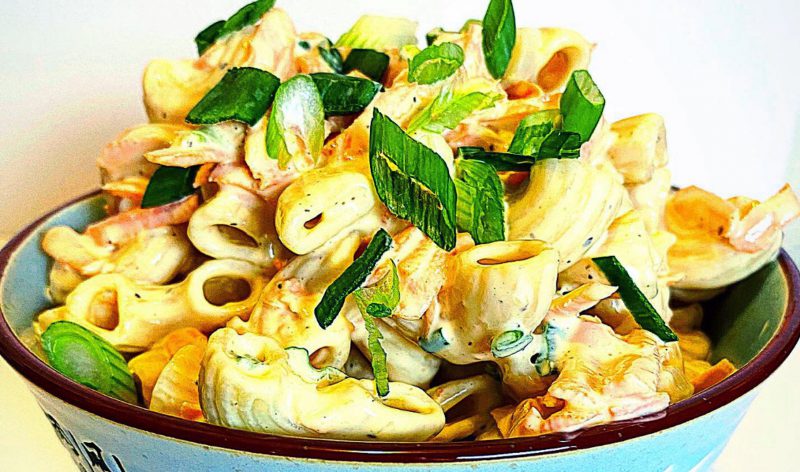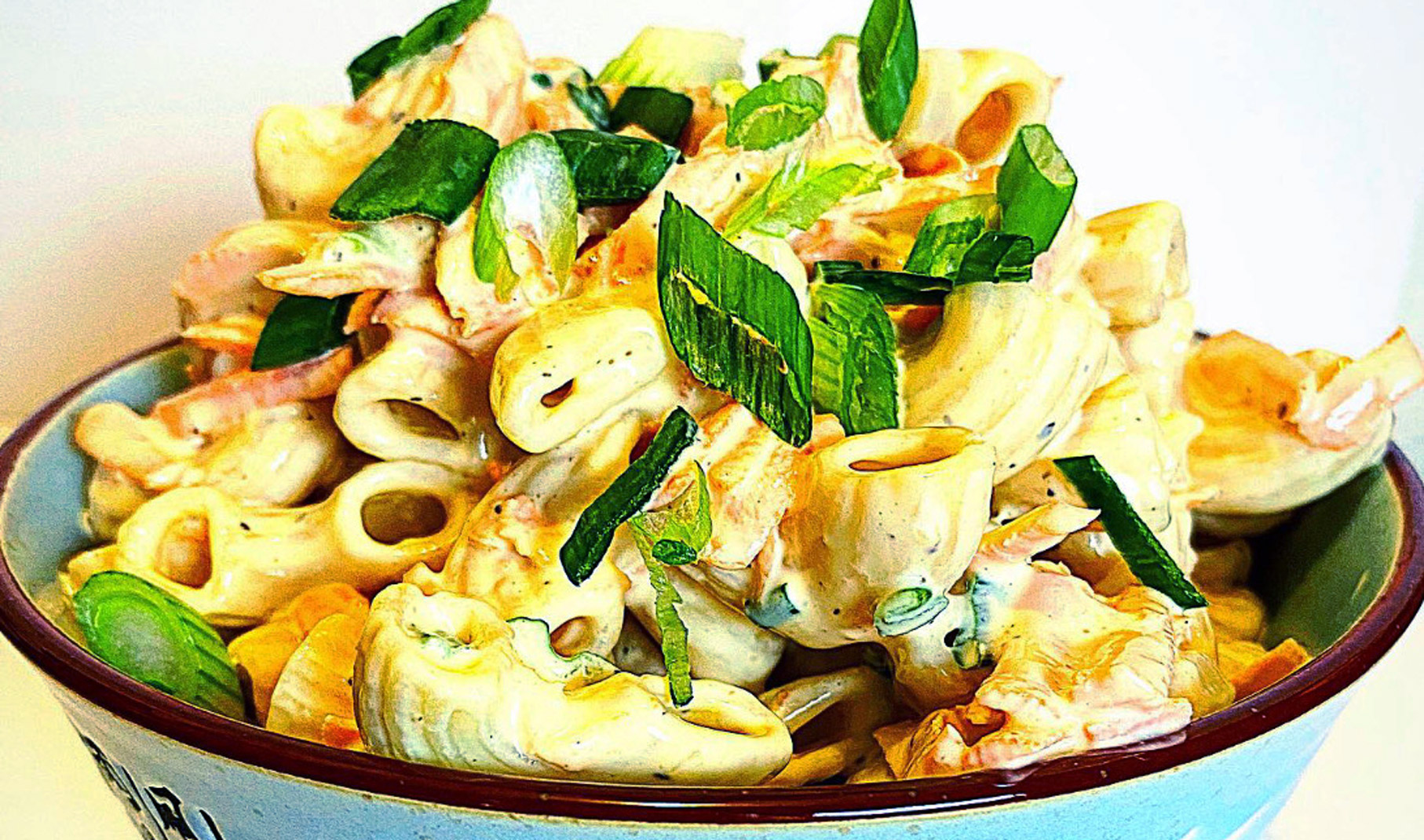 Macaroni salad just hits the spot, especially after a day on the water, when the only food that will do is a Hawaiian-style feast. Our mac salad is ridiculously easy to make, with only a handful of ingredients, however, there is a little secret to making it island-style: you've gotta add the vinegar and milk to the warm macaroni, then let it chill for an hour or so (chill brah, chill). This makes all the difference in the world — trust us! That simple step takes this from 'alright' to seriously 'ono' (that's 'delicious' for us mainlanders).
We also discovered the magic of Kewpie mayo not too long ago, and it is well worth seeking out this amazing umami mayonnaise. It's made with rice vinegar instead of distilled white vinegar, and it has such a sublime flavor that is perfect for many Asian and island dishes. We love the smooth texture and slight sweetness to it, compared to tangy American-style mayo. And we hear it's all the rage and to look for it if you're ever in Japan (Take us! Take us!). You can find it at specialty grocers and Asian markets, so go get some!
To make it, boil some mac, add the dressing, chill it down, stir in the veggies, and feast like you've just surfed some dreamy pipes at Banzai on Oahu's North Shore. Try this with some grilled grindz, like fresh fish or shrimp or our recipe for Huli Huli Chicken, and feel a little of that Hawaiian Aloha floating your way!
Hawaiian Mac Salad Recipe
SERVES
4
DIFFICULTY
Easy
PREP TIME
15 min
COOK TIME
8 min
CHILL TIME
1 hr
DIET: None
Hawaiian Mac Salad Recipe
SERVES: 4
DIFFICULTY: Easy
PREP TIME: 15 min
COOK TIME: 8 min
CHILL TIME: 1 hr
DIET: None
Ingredients
1 lb (dry, raw weight) macaroni
¼ c seasoned rice vinegar
2 c Kewpie Japanese mayonnaise
¼ t salt and pepper, plus more to taste
1 ½ T sugar
1 c whole milk
2 carrots, peeled and shredded (about 2 c)
4 green onions, chopped
Instructions
Boil macaroni in salted water until done (al dente). Meanwhile, combine vinegar, half of mayo, salt, pepper, sugar and milk. Drain pasta and let cool in colander, stirring occasionally, approx. 5 min. Add noodles to a mixing bowl and toss with vinegar/milk/mayo mixture. Refrigerate 1 hr to allow pasta to absorb much of the moisture from dressing. Combine with remaining mayo, carrots and onions. Taste for salt and pepper and garnish with green onions.
Meet the Makers
Felix & Greg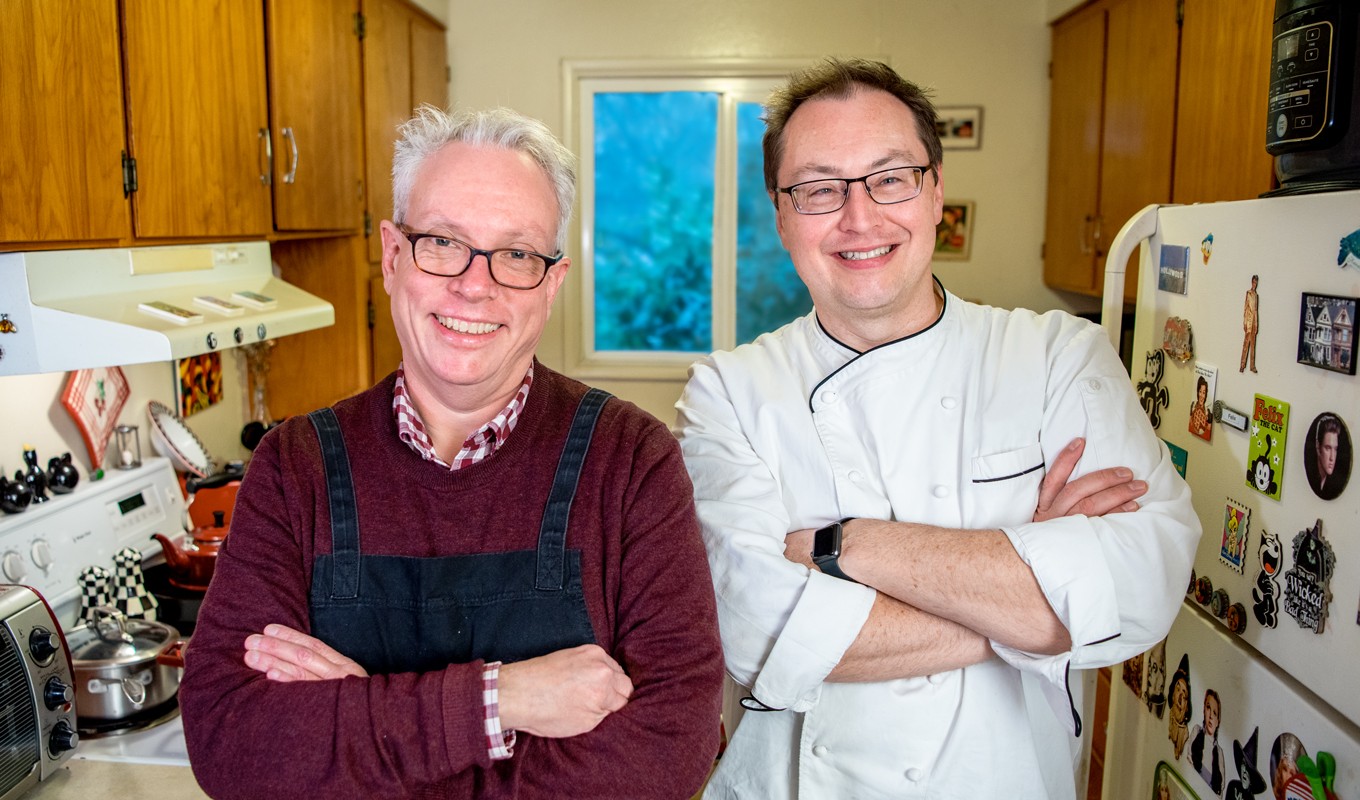 FELIX HUCK
Recipe Creator & Food Photographer
An artist and shutterbug, Felix finds beauty and inspiration in food and nature. He invents and photographs the recipes you'll find here.
GREG CABEZA
Professional Chef & Food Blogger
A food aficionado and lifelong music fan, Greg is an experienced artisan chef. He's also co-recipe creator and food blogger at Felix & Greg.
SUBSCRIBE TO OUR EMAILS
Good ideas could be cooking in your inbox. Sign up for our newsletter.