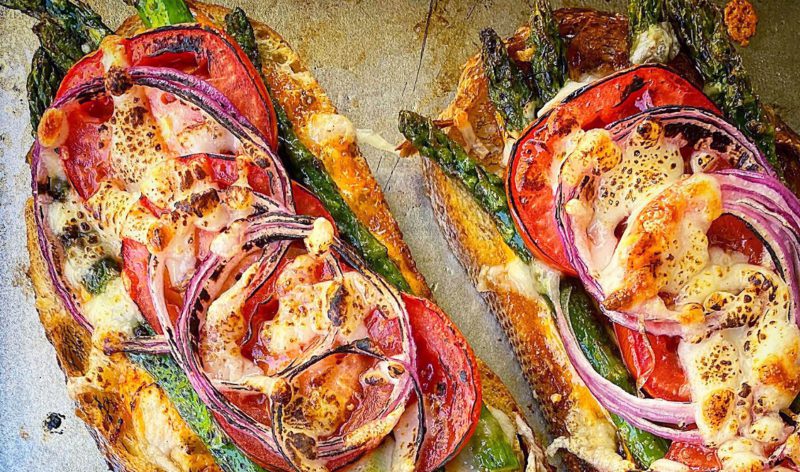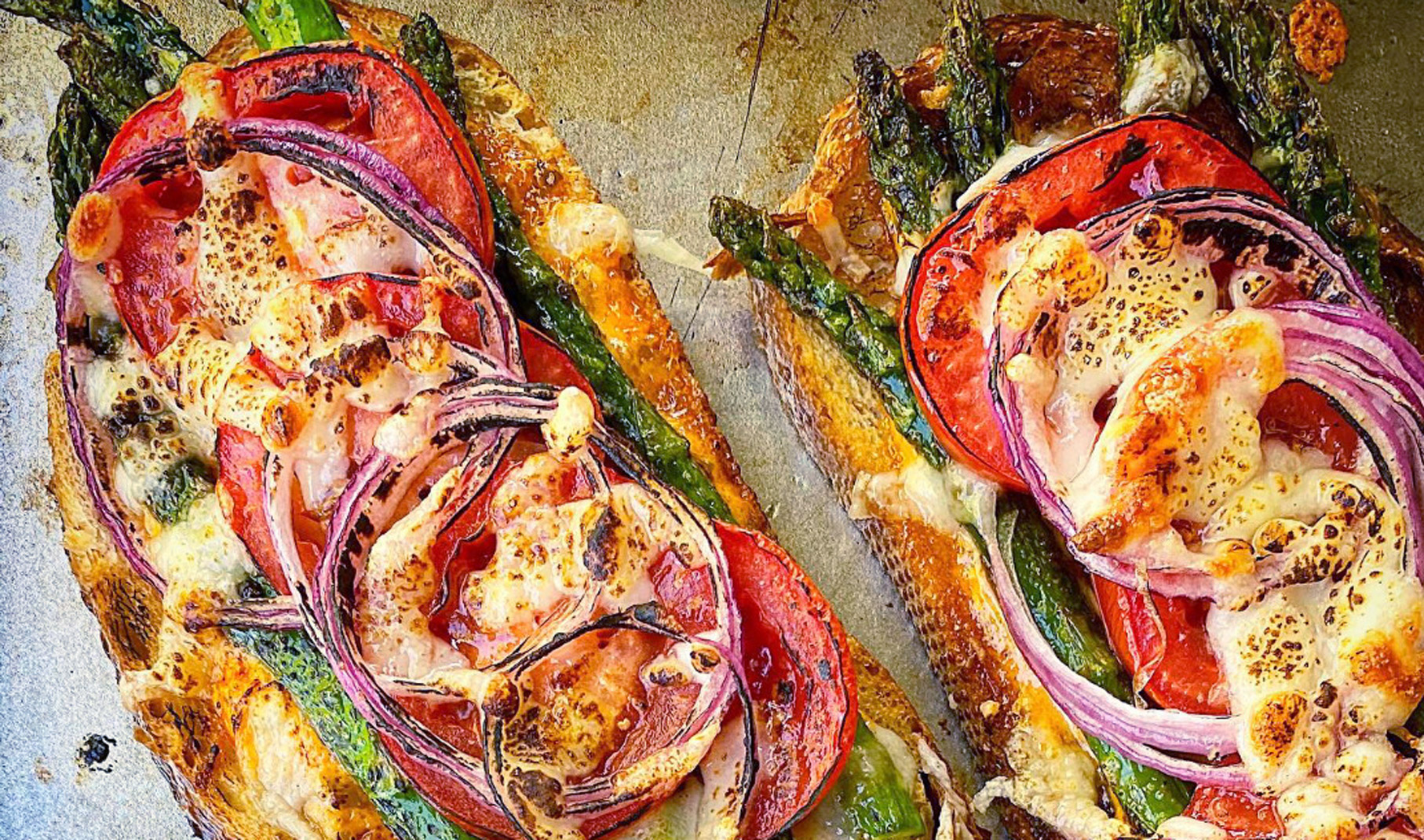 We look forward to fresh asparagus season for many reasons, most of all because we absolutely love the stuff, but a close second would be that its arrival is a sign that warmer, sunnier days are just around the corner. These asparagus melts are a great way to serve a toasty, cheesy bite of 'the grass' as our produce vendors like to call it. We often find ourselves with a bit of leftover asparagus from yesterday's dinner, and this recipe uses it up in a flash.
Simply toast some artisan bread (we are partial to sourdough), add some of our Fantasy Island Dressing (we don't use none of that Thousand Island from a bottle around here), top with veggies and cooked asparagus, add your favorite cheese (Swiss, Gruyere, Parmesan, or Provolone, as we've done here), and pop it under the broiler for 3 minutes, until bubbling and browned well.
Eating your vegetables is easy when they're served up warm, crunchy and cheesy like this, though we don't need coaxing to down a plate of sautéed asparagus with lemon and pepper either.
Asparagus and Provolone Melts Recipe
SERVES
4
DIFFICULTY
Easy
PREP TIME
10 min
COOK TIME
8 min
DIET: Vegetarian, GF (if using GF bread)
SERVES: 4
DIFFICULTY: Easy
PREP TIME: 10 min
COOK TIME: 8 min
DIET: Vegetarian, GF (if using GF bread)
Ingredients
½ lb asparagus spears, cooked
4 slices artisan bread (sourdough)
½ c Fantasy Island Dressing
½ red onion, sliced thin
2 tomatoes, sliced
6 oz provolone cheese (or other), shredded
Instructions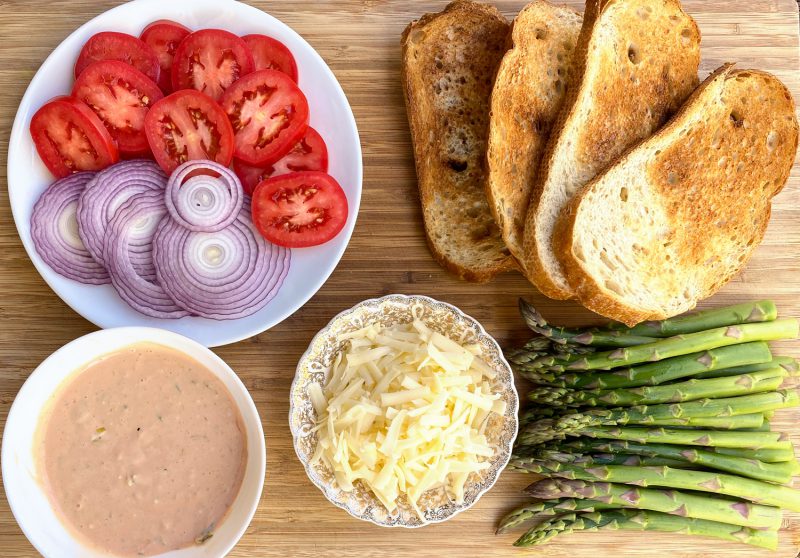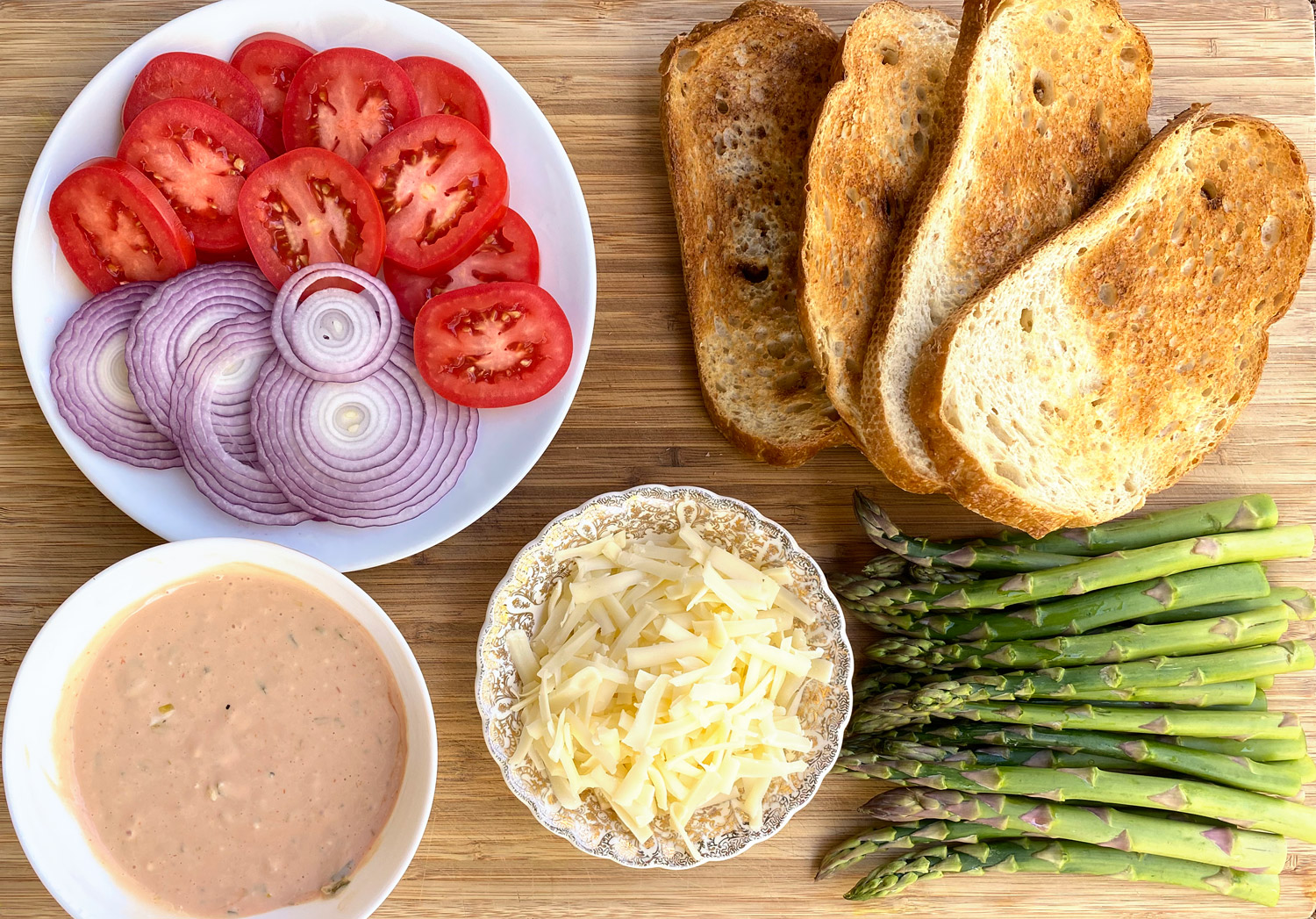 Gather ingredients. Preheat broiler. Lightly toast bread slices until golden brown, both sides.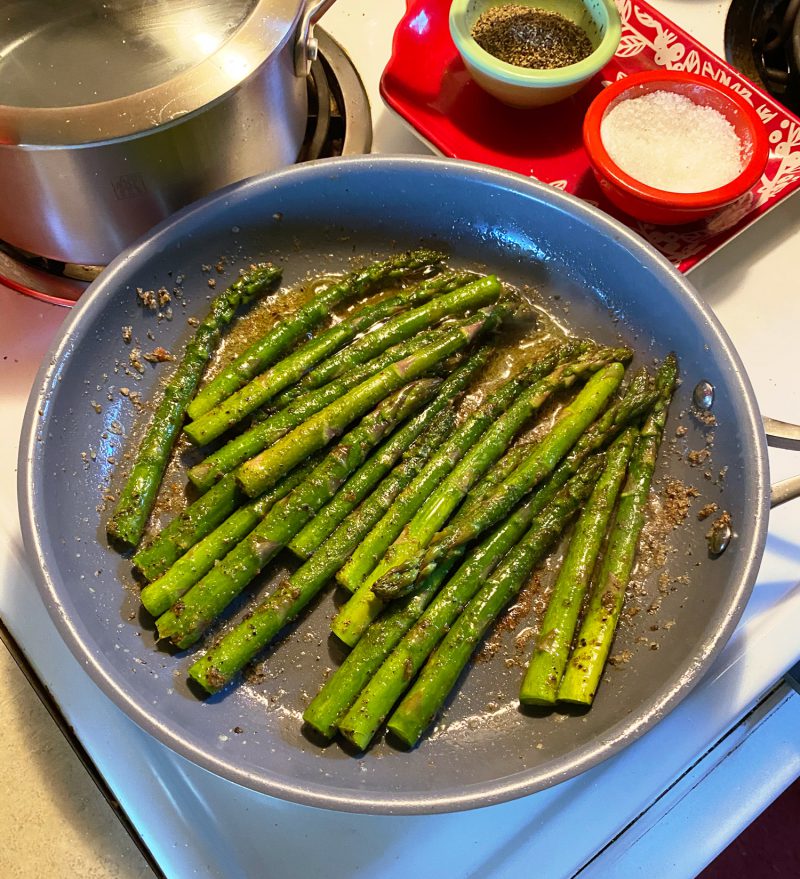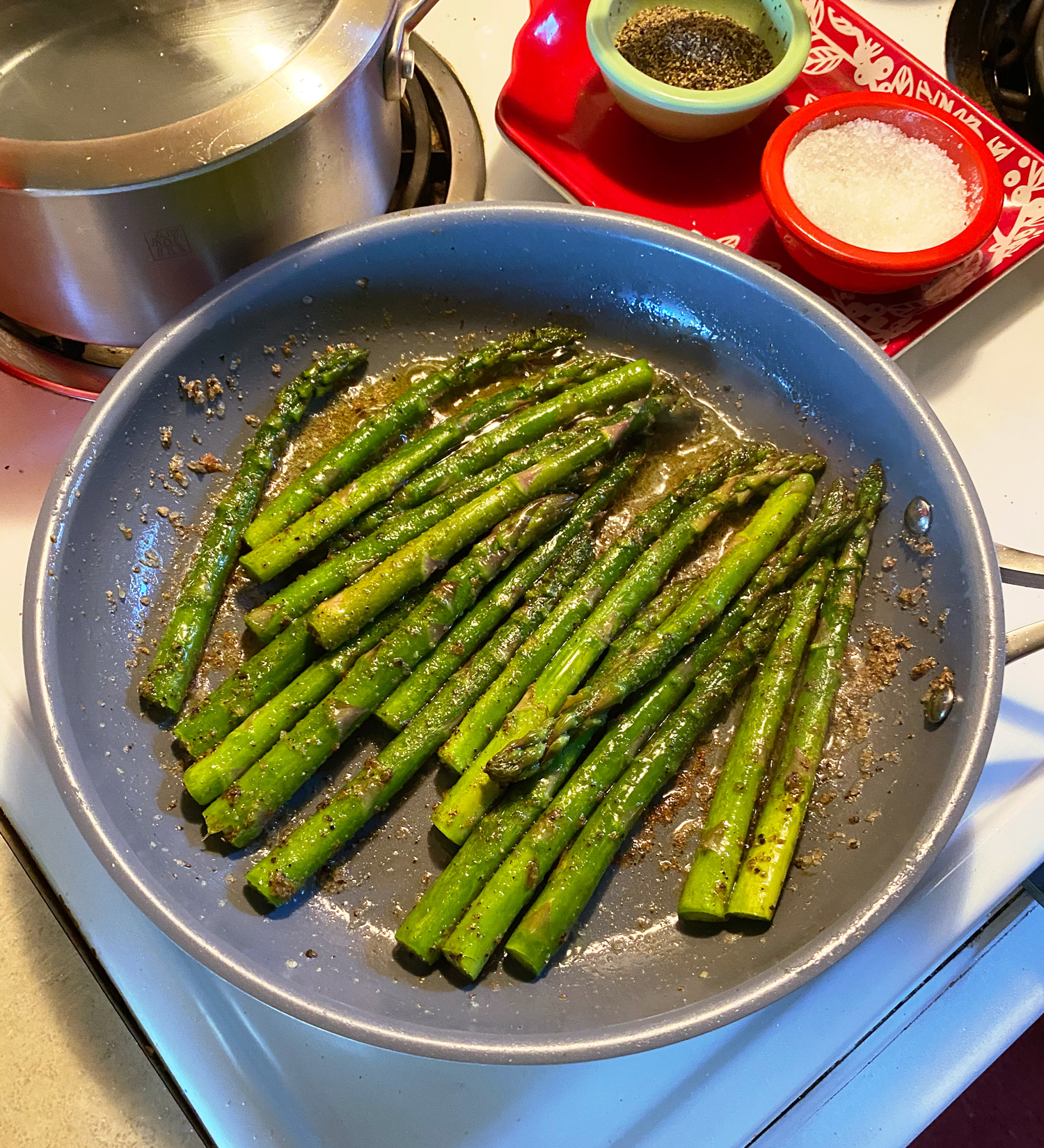 Steam or boil asparagus until crisp tender, 2 minutes.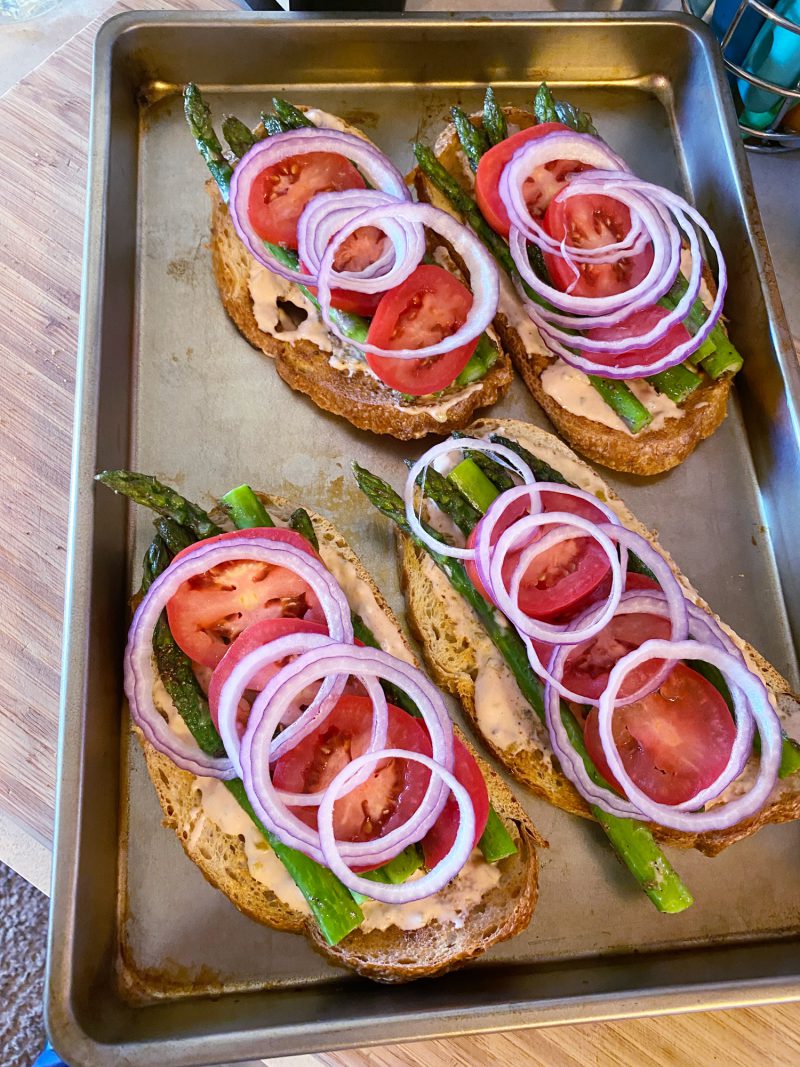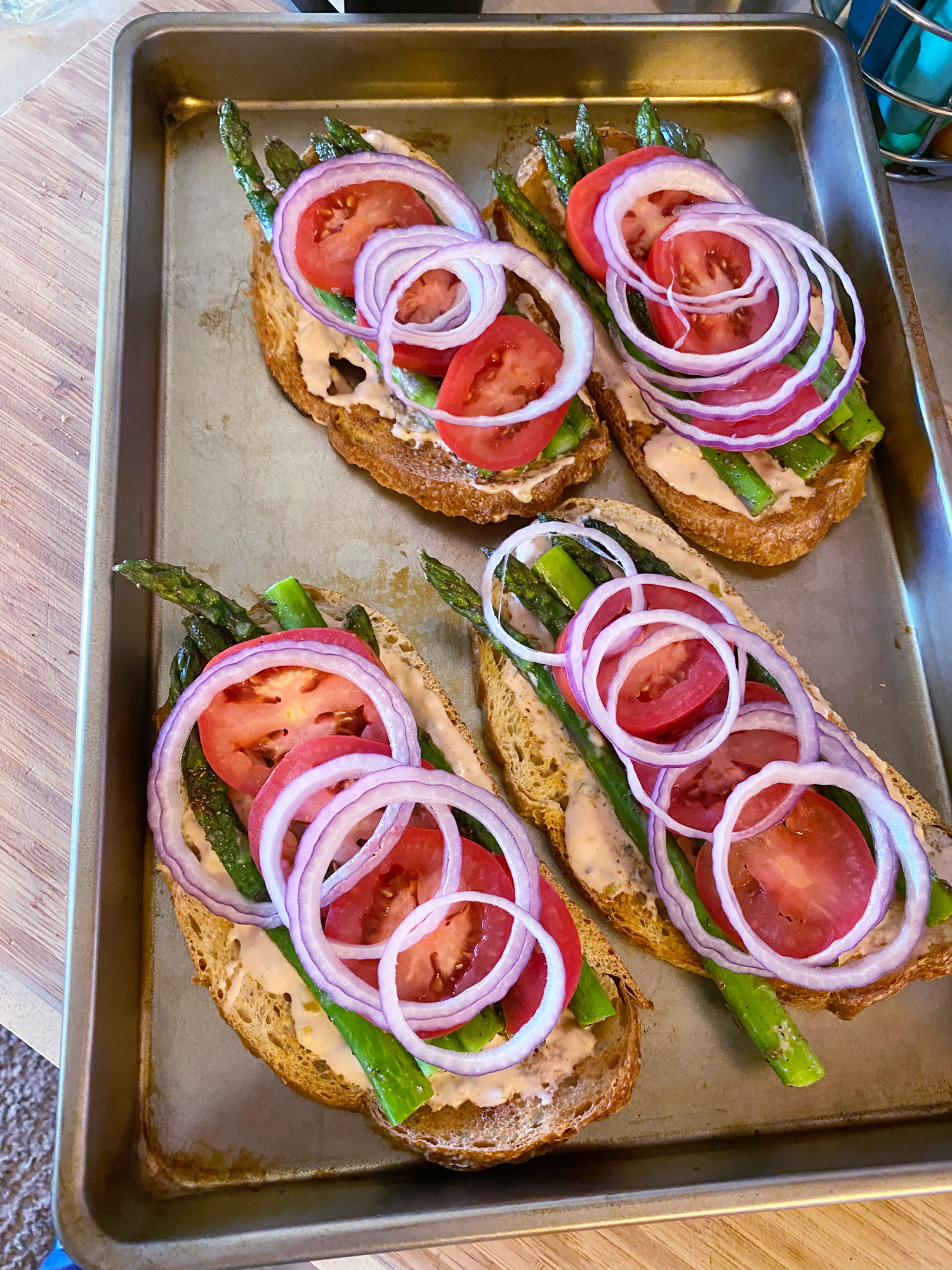 Spread dressing on toasts, adding asparagus, onions, and tomatoes.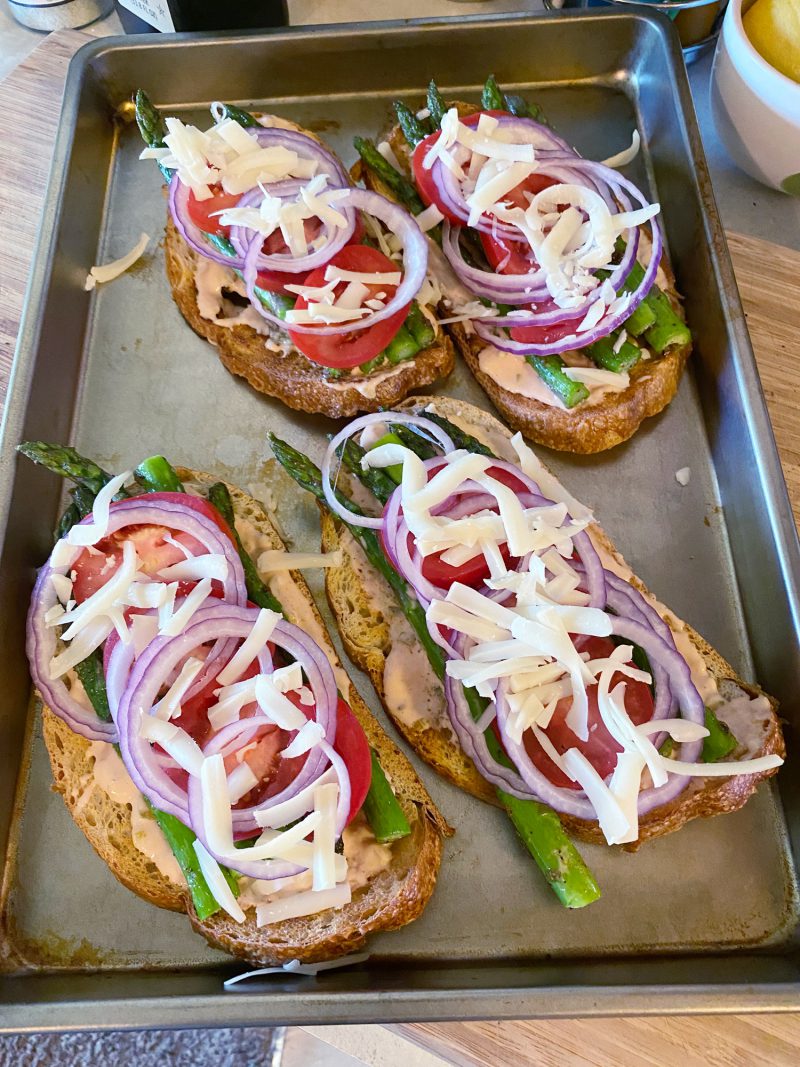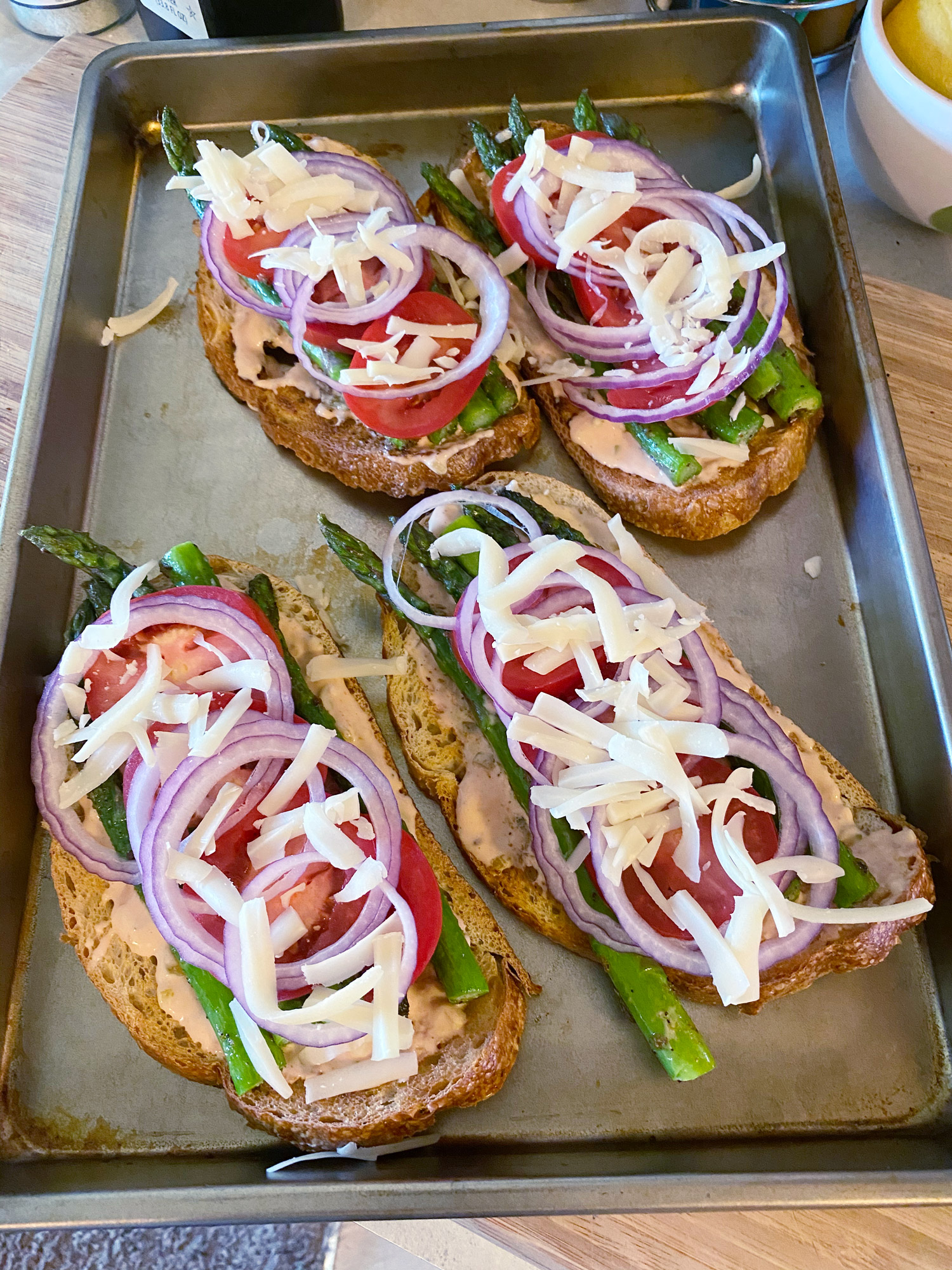 Top with cheese and broil 3 minutes or until browned and bubbling. Serve immediately.
Meet the Makers
Felix & Greg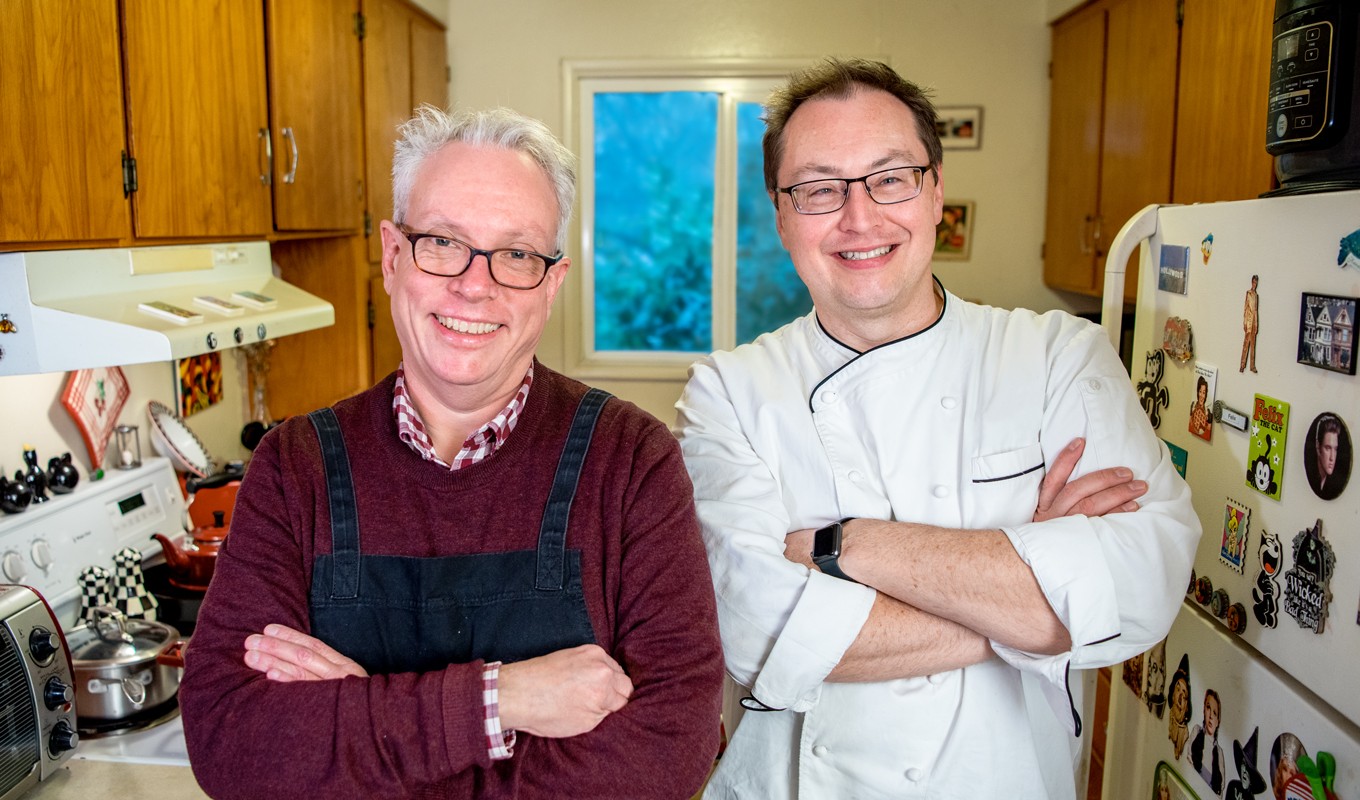 FELIX HUCK
Recipe Creator & Food Photographer
An artist and shutterbug, Felix finds beauty and inspiration in food and nature. He invents and photographs the recipes you'll find here.
GREG CABEZA
Professional Chef & Food Blogger
A food aficionado and lifelong music fan, Greg is an experienced artisan chef. He's also co-recipe creator and food blogger at Felix & Greg.
SUBSCRIBE TO OUR EMAILS
Good ideas could be cooking in your inbox. Sign up for our newsletter.