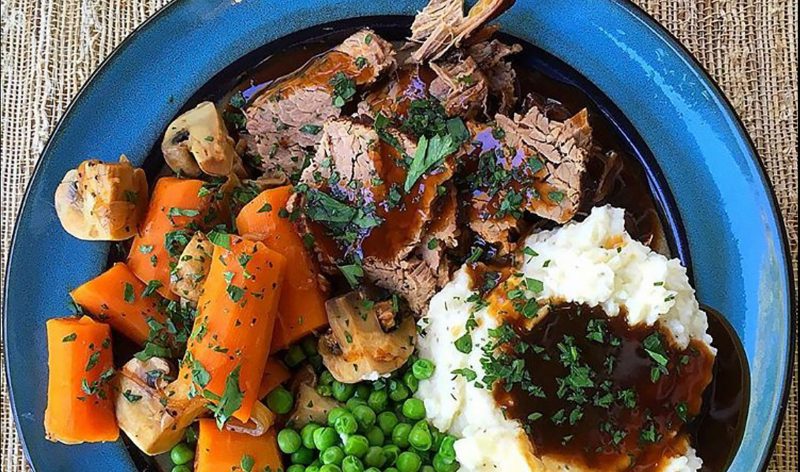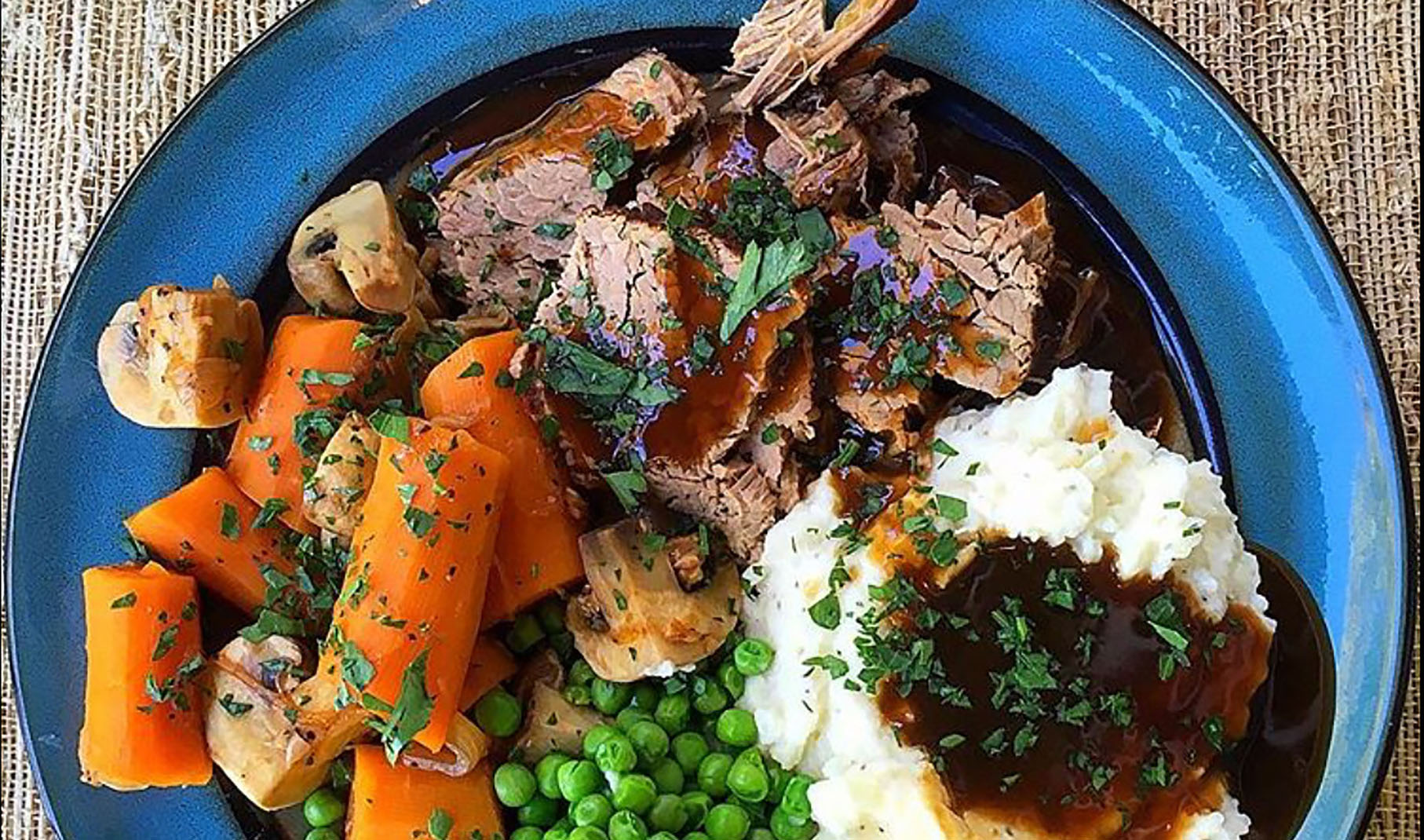 Felix and I LOVE pot roast as much as we LOVE the band The Cure! Both of us grew up listening to them and we just found out that we were both at the same concert venue years ago, watching their amazing concert, totally unaware of each other at the time. Now, here we are cooking together like old college friends. This pot roast definitely cures all of our ills, especially when the weather gets dreary. So, by the time we start searing the beef and onions, we've already queued up a few of our favorite New Wave songs, which usually include The Cure's singer/songwriter Robert Smith. Before long we have a house filled with music and delicious smells and everything becomes just like heaven (wink, wink). It is amazing how much this meal speaks to us both.
Best ways to serve it
We like to serve this pot roast with mashed potatoes and peas sautéed in a bit of butter. And, don't forget the gravy, of course! Simply make a roux in a sauce pot with a quarter cup of butter and equal amount of flour, then add the hot juices from the pot roast after all solids have been removed from the pot.
'The Cure' Pot Roast Recipe
SERVES
4
DIFFICULTY
Easy
PREP TIME
15 min
COOK TIME
3 hr
SPECIAL TOOLS
Heavy roasting pan with lid
DIET: None
'The Cure' Pot Roast Recipe
SERVES: 4
DIFFICULTY: Easy
PREP TIME: 15 min
COOK TIME: 3 hr
SPECIAL TOOLS: Heavy roasting pan with lid
DIET: None
Ingredients
3 lb pot roast (chuck roast or rump roast), seasoned generously with salt and pepper on all sides (approx. 1 T ea)
3 T olive oil
3 lg carrots
1 lg onion
3 T garlic cloves, crushed (or more, as desired)
½ t ea paprika, onion powder, garlic powder, dried oregano, salt and pepper
2 bay leaves
1 c red wine
2 c beef broth
8 oz crimini mushrooms, quartered
Instructions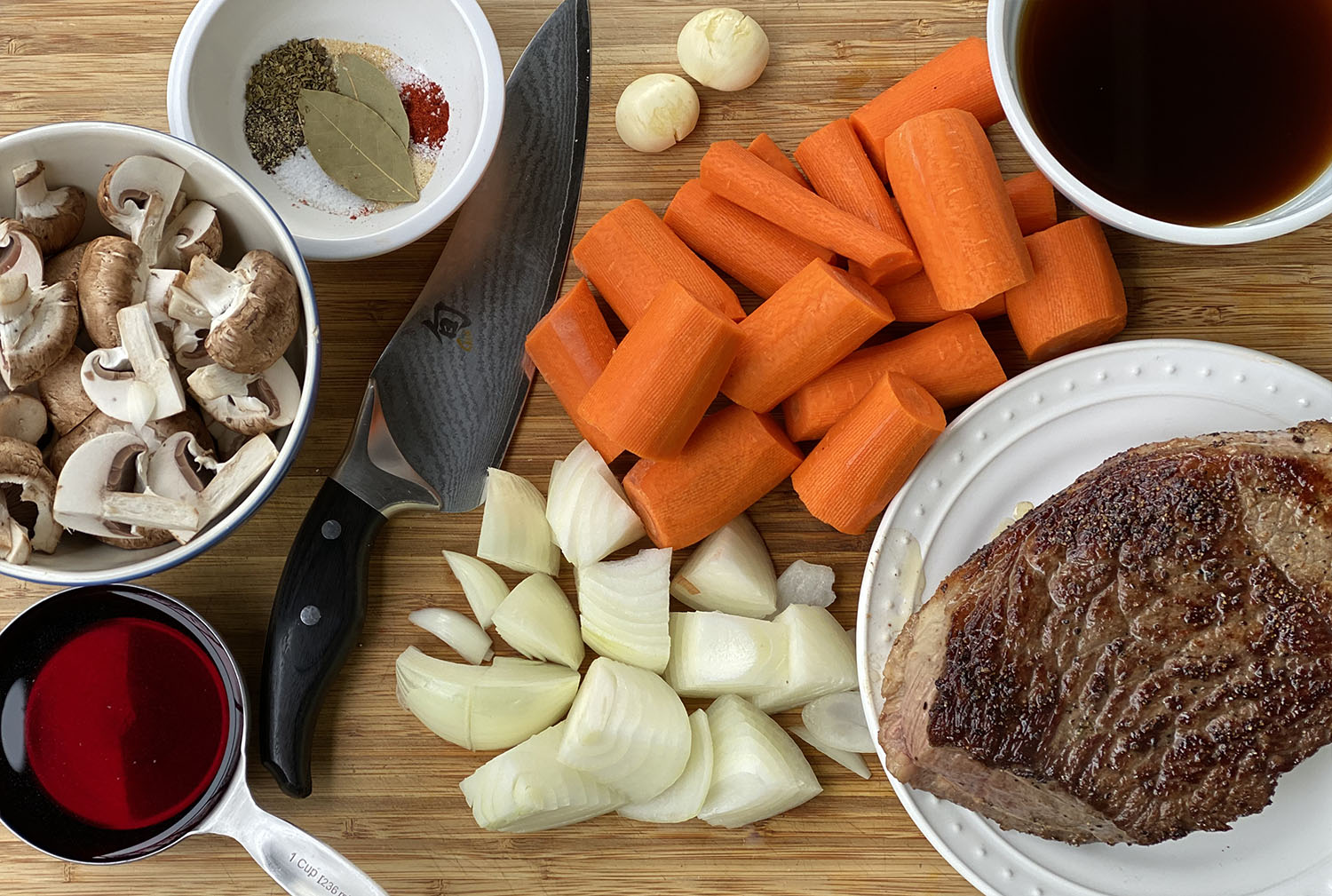 Gather ingredients. Preheat oven to 325°. In a large, heavy-bottomed pot with a tight-fitting lid, heat olive oil until shimmering. Sear seasoned beef on all sides (cut beef in half, if necessary).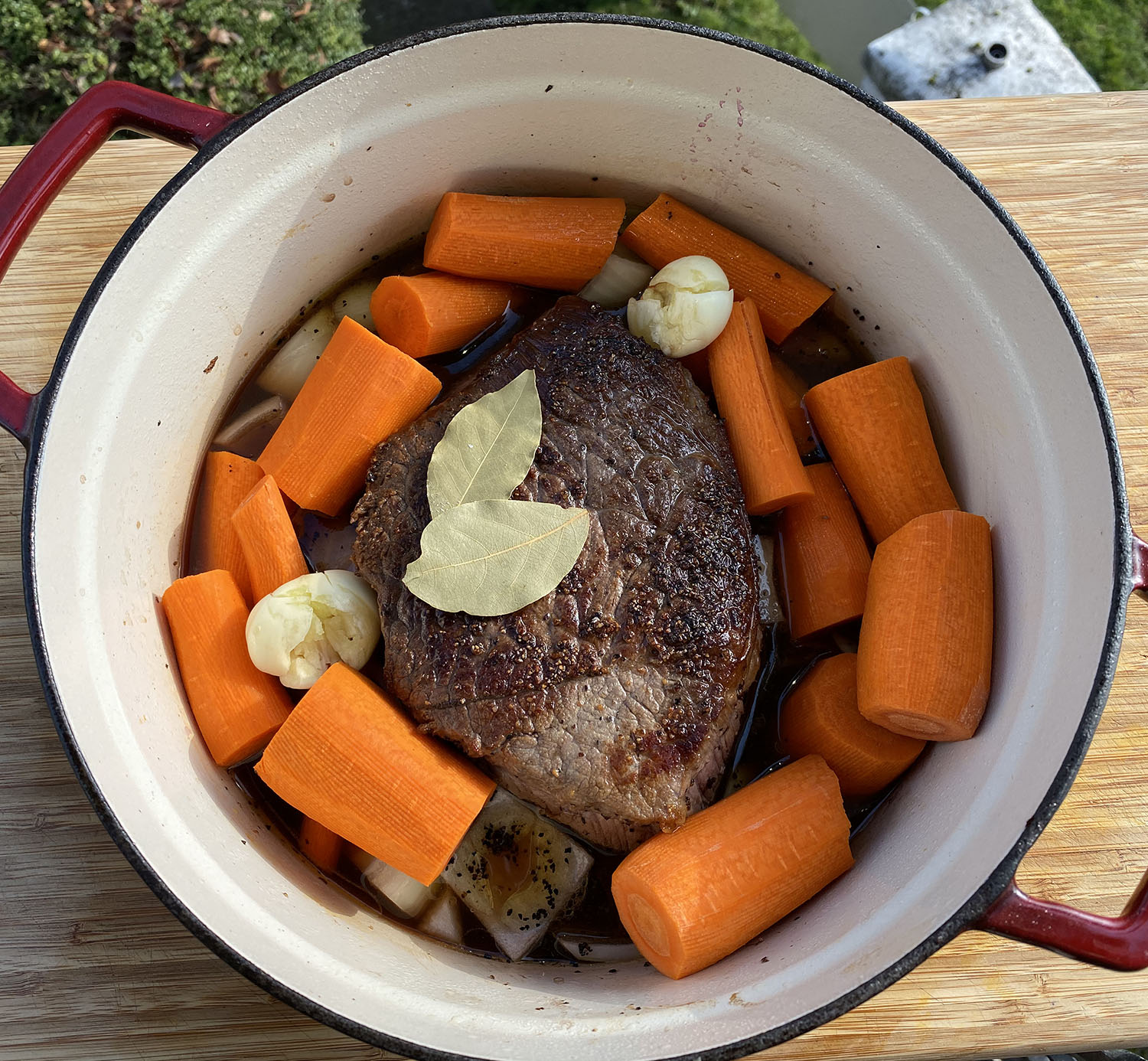 Add onions and garlic and sauté 2 min. Add wine and bring to a boil, then add all remaining ingredients, except mushrooms. Cover tightly and place in preheated oven. After 2 hours, add mushrooms (briefly sauté the mushrooms first, if you'd like, as it adds a bit of extra flavor). Cook covered at least 1 hour, until beef is so fork-tender that it will easily push through center of roast. Transfer beef, carrots and all solids to a serving platter with a slotted spoon. In a separate pot, make a roux with a 1/4 cup of flour and 1/4 cup of butter. Melt butter first and whisk in flour, cooking over medium-high heat until fragrant, approx. 2 min. Add the pot roast juices to the roux (or whisk the roux directly into the pan juices) and bring to a simmer.
Serve the pot roast with carrots from the pot, mashed potatoes and gravy and buttered peas, garnished with fresh parsley, as desired.
Meet the Makers
Felix & Greg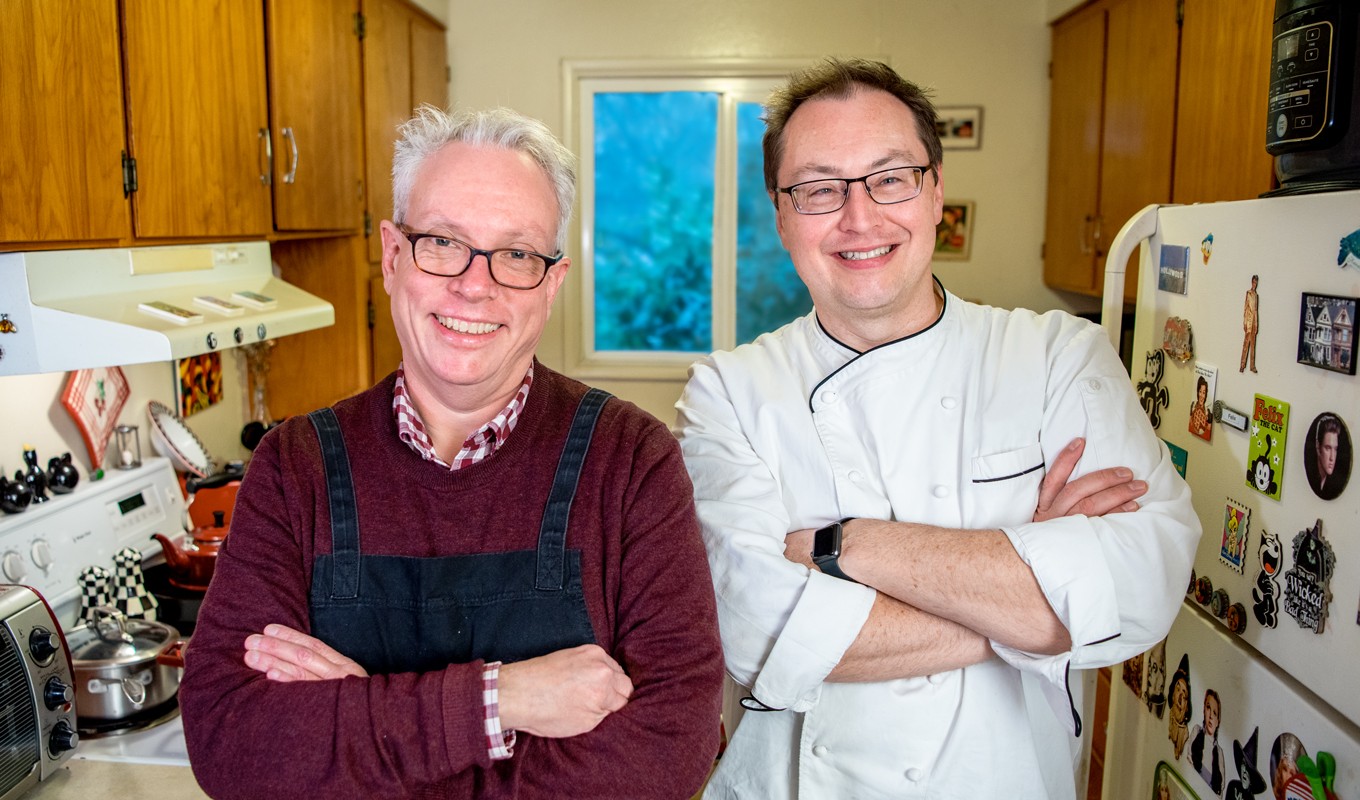 FELIX HUCK
Recipe Creator & Food Photographer
An artist and shutterbug, Felix finds beauty and inspiration in food and nature. He invents and photographs the recipes you'll find here.
GREG CABEZA
Professional Chef & Food Blogger
A food aficionado and lifelong music fan, Greg is an experienced artisan chef. He's also co-recipe creator and food blogger at Felix & Greg.
SUBSCRIBE TO OUR EMAILS
Good ideas could be cooking in your inbox. Sign up for our newsletter.