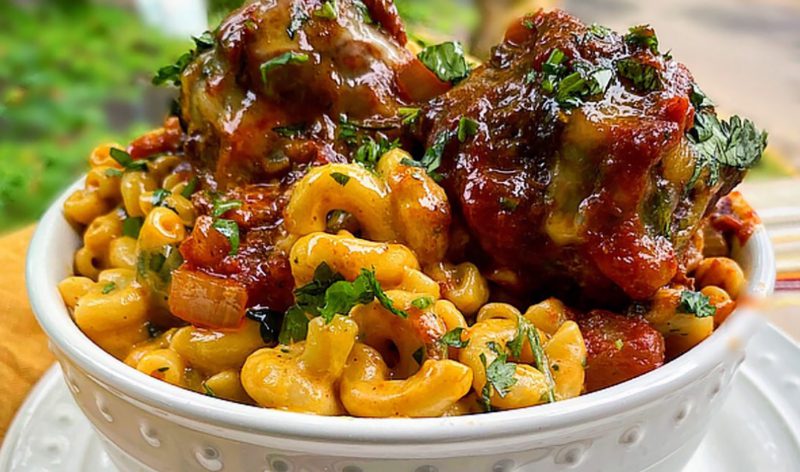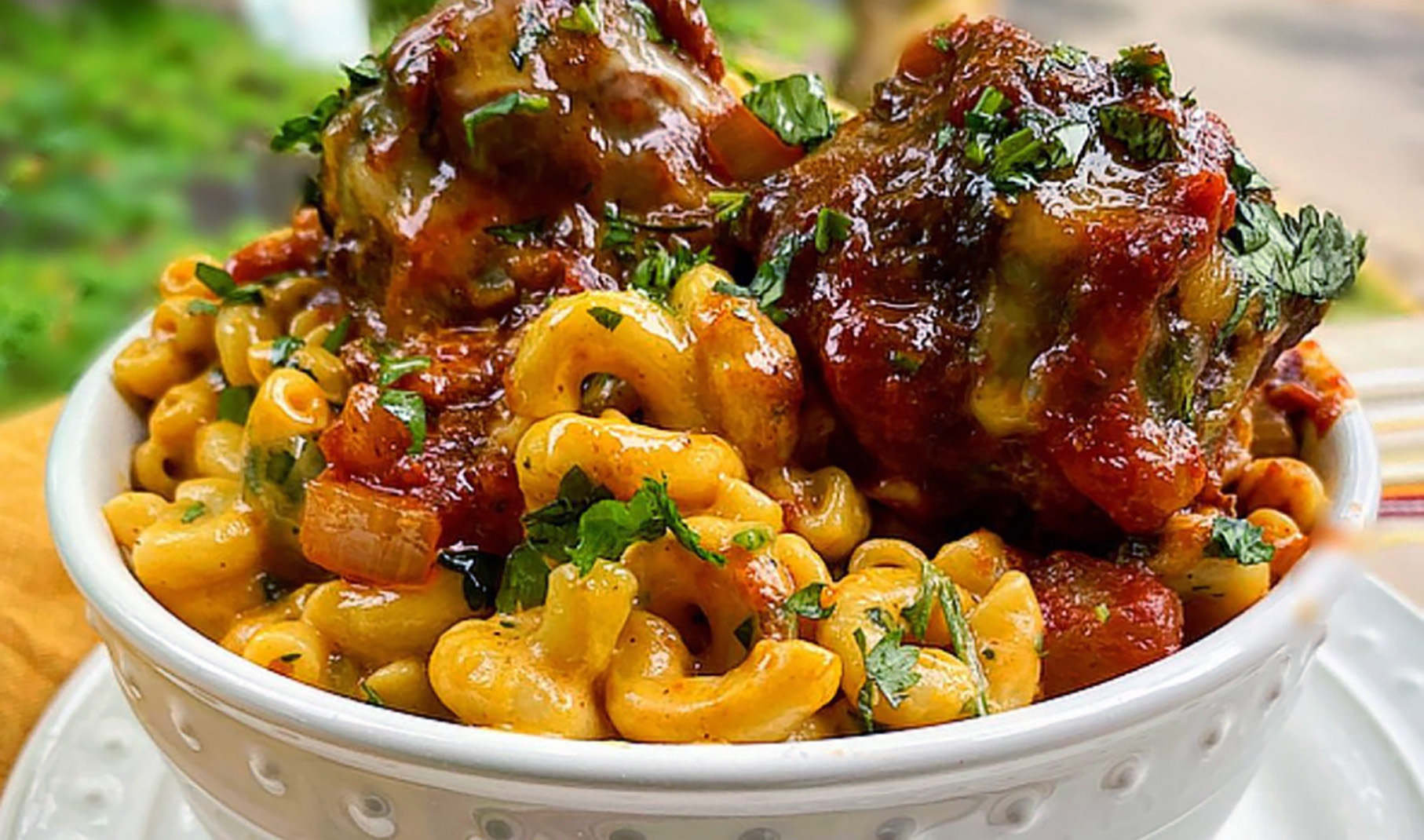 Felix likes to take tried-and-true favorites, like mac 'n' cheese, and add a special twist (and who doesn't, really?). When he told me what he was thinking for this recipe, I loved every word he spoke. I was literally hanging on every single word: "I want to make some enchilada sauce … (yeah?!) … cook some spicy meatballs in it … (yeah!?) … and add it to some Instant Pot macaroni and cheese!" (YES! I want that too, Felix. I want that too!)
He went to work on it almost immediately and had some waiting for me when I stopped by. I don't know what I did to deserve this, but I was completely in heaven! The meatballs are a brilliant, simple combo of fresh ground beef, crushed tortilla chips in place of bread crumbs, eggs, cumin, jalapeños and smoky chipotle chilies – with plenty of garlic and onion. Don't say it, don't say it …. Oh heck, Now that'za spicy meatball! And I'm telling you, they are sooooooo delicious plopped on top of warm, soft mac 'n' cheese.
He took a little shortcut with the mac 'n' cheese in the Instant Pot – a favorite tool of ours to speed things up when we just gotta have something good right away. You can, however, make it on the stovetop, too. Or simply get some take-out from your favorite spot and spice it up while the meatballs are cooking!
The meatballs call for a gluten-free tortilla chip, so if you would like to serve them with gluten-free macaroni and cheese, even better! We suggest making the whole recipe even though it makes enough for four servings because you can easily reheat leftovers (lol, leftovers, ha!), or even freeze it for one of those days when you just can't cook and need this in your life (and belly).
Felix and I love using chilies, and we would consider our heat level for this recipe to be mild, meaning some warmth, but definitely not "no heat." So, if your heat tolerance is low, you might consider our recipe more of a "medium" for your taste and adjust accordingly. Oh, and we are nuts about garlic, so you've been warned! You could use less, but then we can't be friends anymore.
Tex Mex Meatball Mac Recipe
SERVES
4 with extras
DIFFICULTY
Medium
PREP TIME
25 min
COOK TIME
40 min (meatballs) 10 min (mac and cheese)
SPECIAL TOOLS
Instant Pot (optional)
DIET: Can be made GF with pasta substitution
Tex Mex Meatball Mac Recipe
SERVES: 4 with extras
DIFFICULTY: Medium
PREP TIME: 25 min
COOK TIME: 40 min (meatballs) 10 min (mac and cheese)
SPECIAL TOOLS: Instant Pot (optional)
DIET: Can be made GF with pasta substitution
Ingredients
Tex Mex Meatballs
1 ½ lb ground beef
½ white onion, chopped
3 cloves garlic, minced
1 jalapeño, seeded and chopped fine
1 chipotle pepper, chopped
1 t adobo sauce (from chipotles)
¼ c cilantro, chopped
1 t chili powder
½ t cumin
pinch of salt and pepper
2 eggs
2 c crushed tortilla chips
Enchilada Sauce
2 T olive oil
½ white onion, chopped
2 cloves garlic, minced
15 oz can crushed tomatoes
½ c canned mild red enchilada sauce
Instant Pot Tex Mex Mac and Cheese
1 lb elbow macaroni
pinch salt
12 oz can evaporated milk
3 T butter, unsalted
3 c cheddar cheese, shredded
4 oz can diced green chilies
1 chipotle pepper, chopped
1 T adobo sauce (from chipotles)
¼ c chopped cilantro
Instructions
Tex Mex Meatballs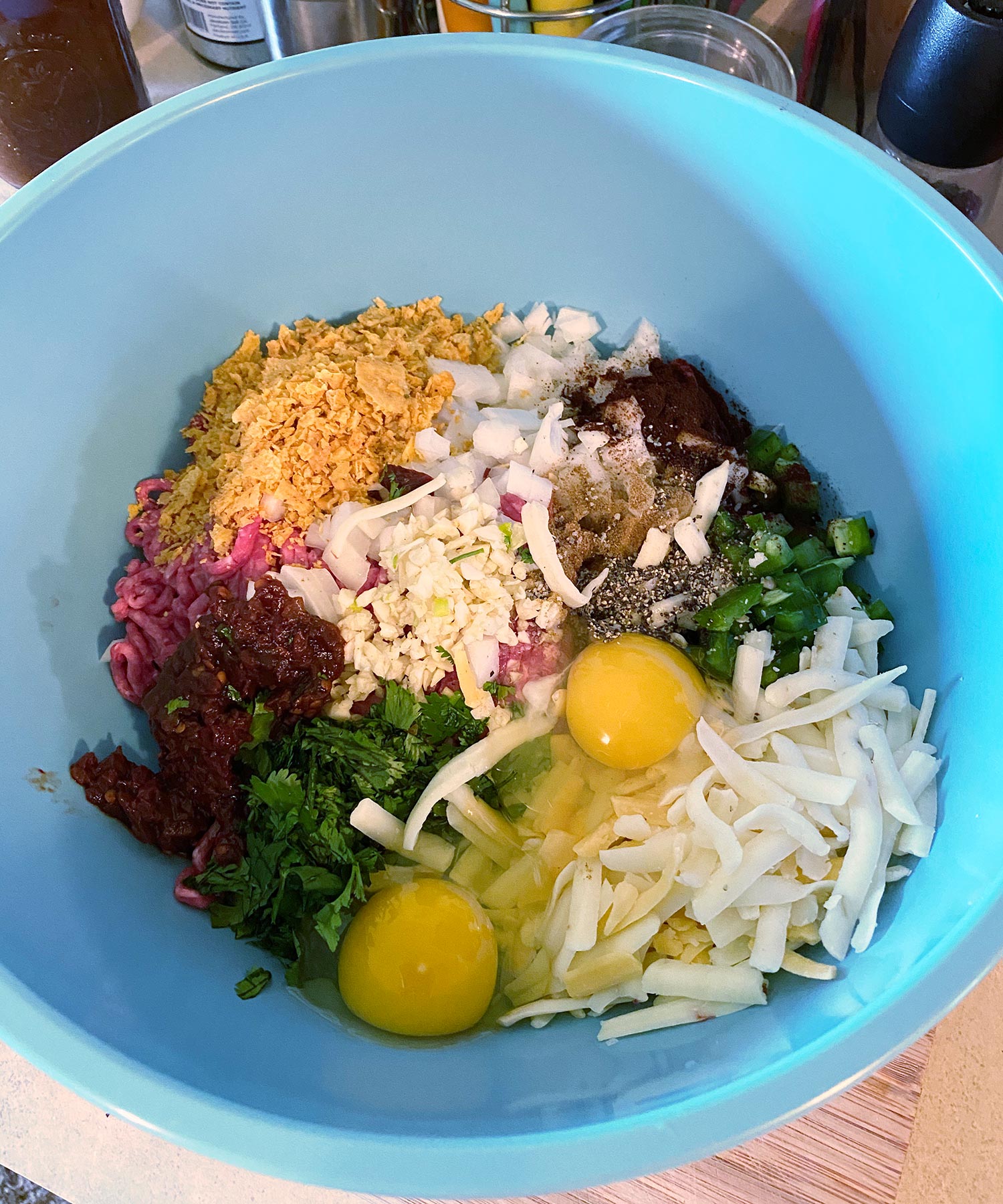 Preheat oven to 350°.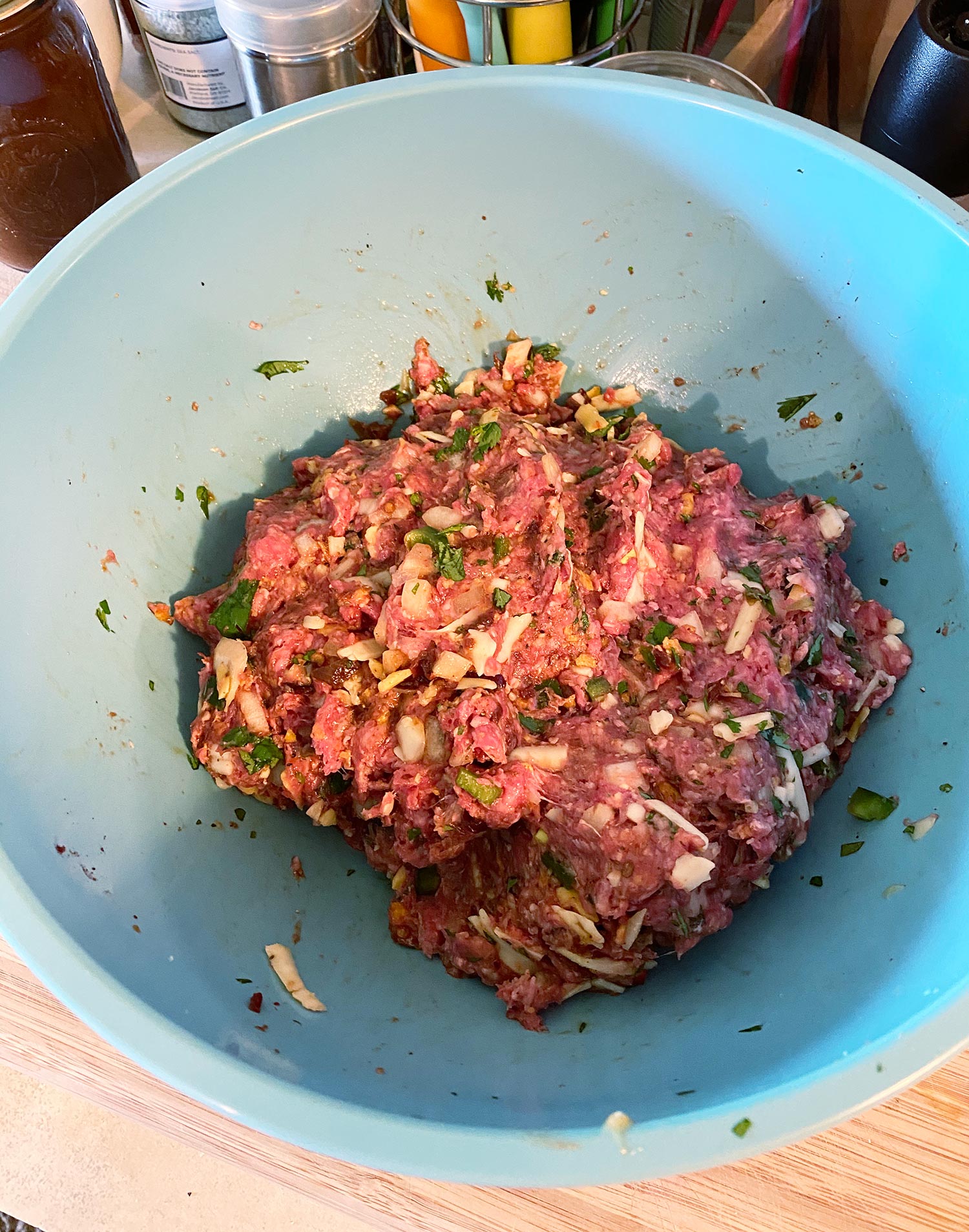 Combine meatball ingredients and mix well.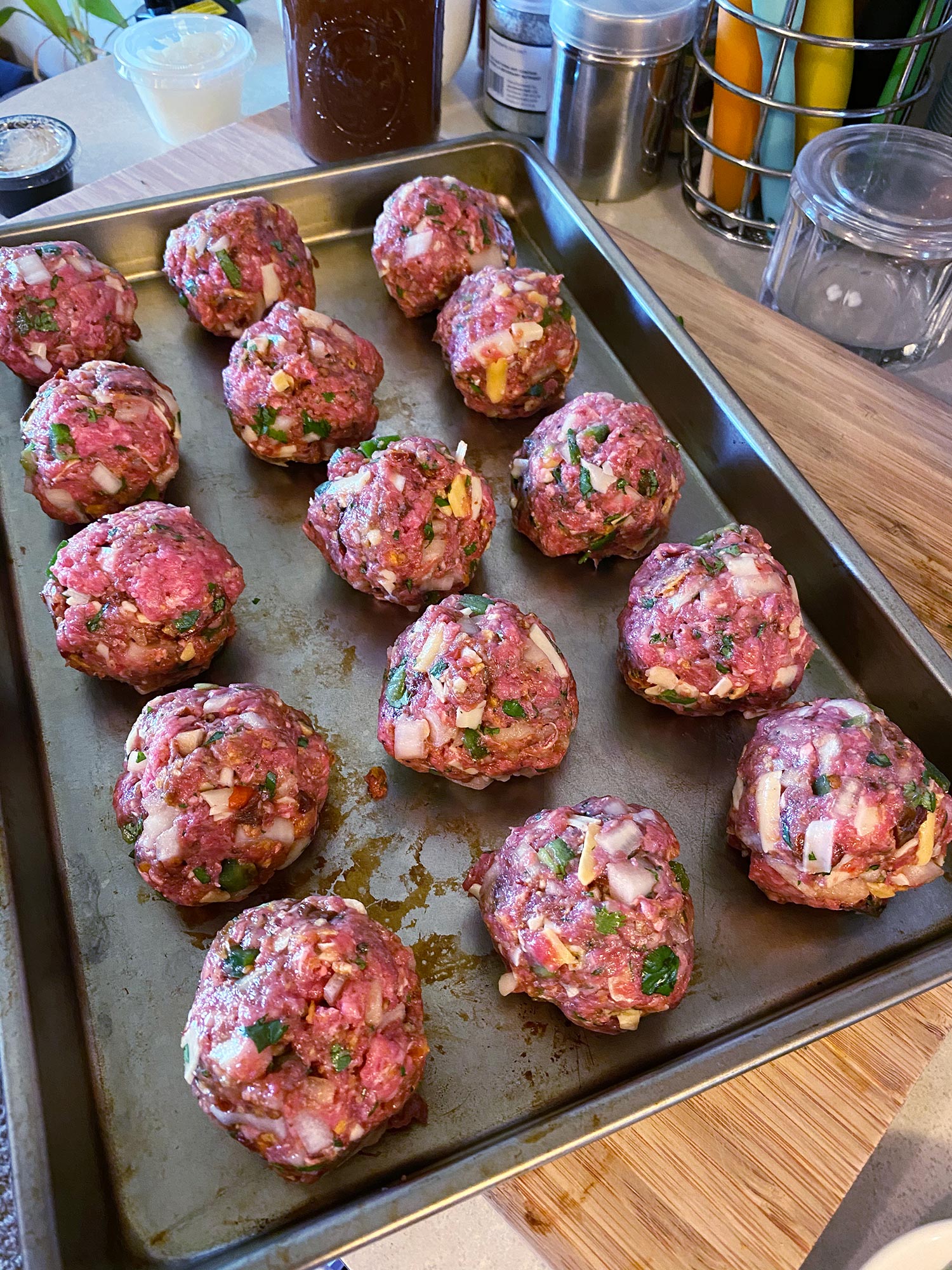 Form into golf ball-sized meatballs (recipe makes approx. 15 meatballs). Place on a parchment-lined or non-stick rimmed baking sheet. Bake 20 min. Meanwhile, make enchilada sauce.
Enchilada Sauce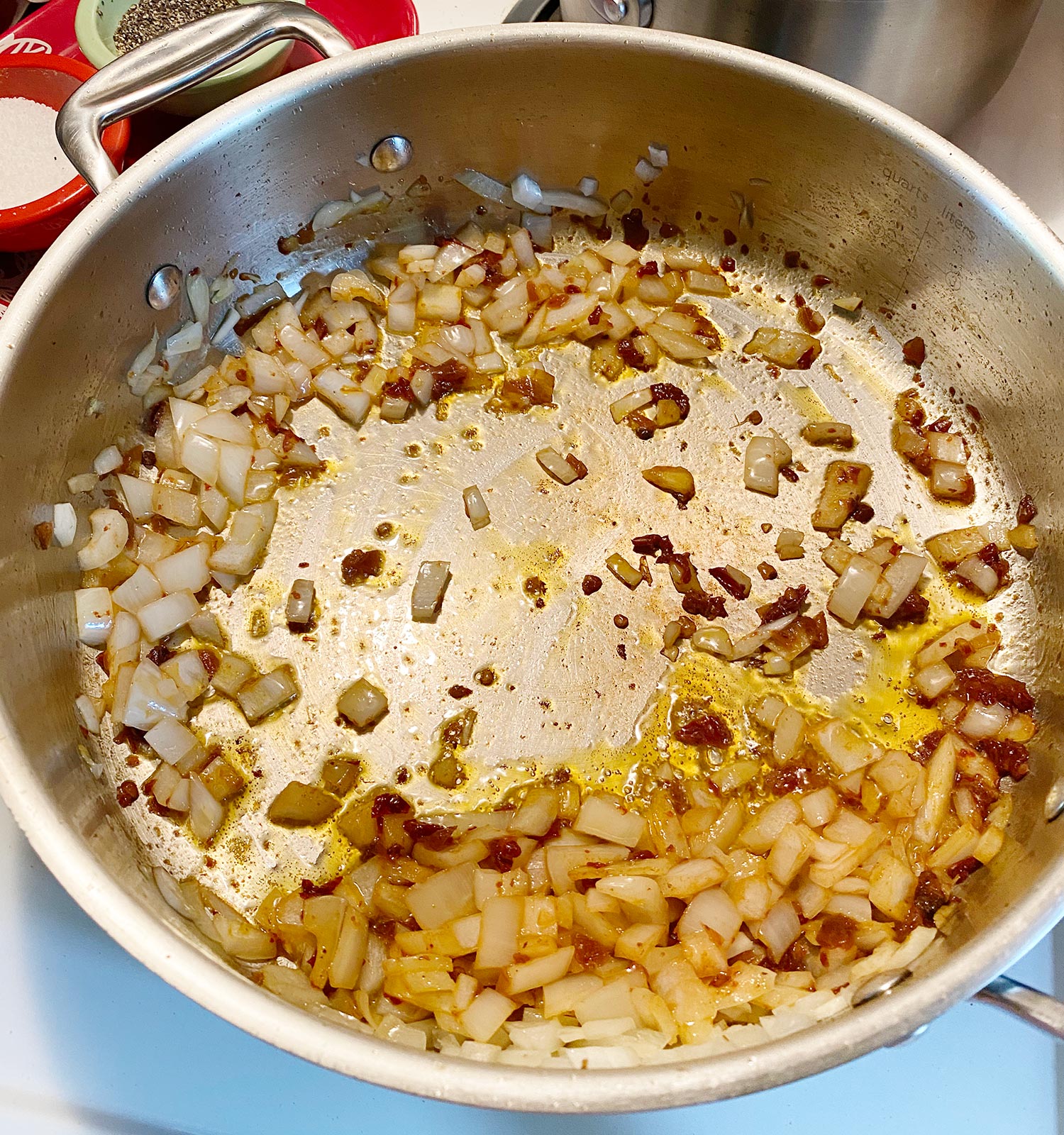 Heat olive oil in skillet over medium heat until shimmering. Add onion and cook until softened, approx. 3 min. Add garlic and cook one min more.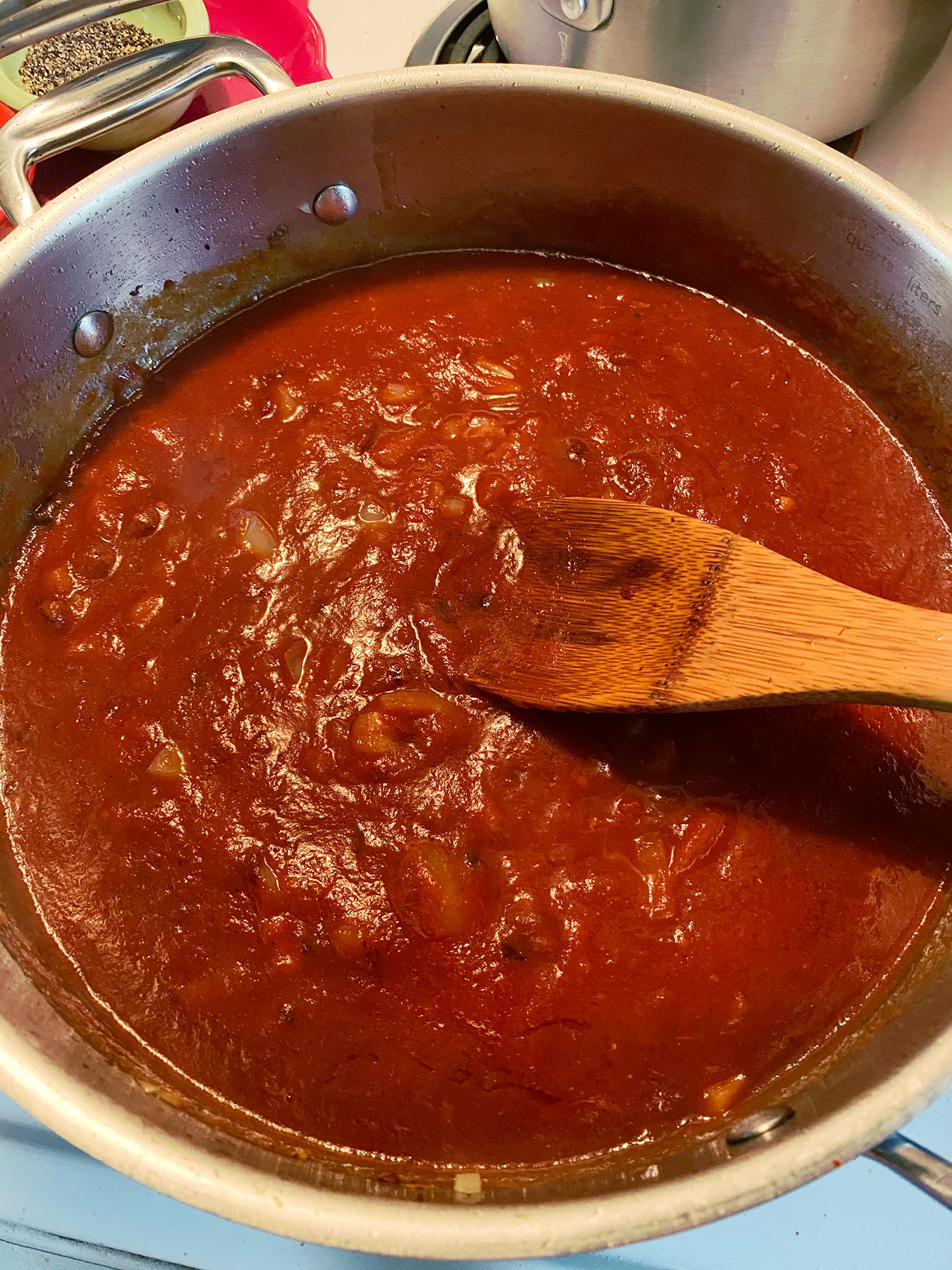 Add tomatoes and enchilada sauce. Bring to a simmer and reduce heat to low. Add meatballs and simmer for 20 min. Serve over mac 'n' cheese.
Instant Pot Tex Mex Mac and Cheese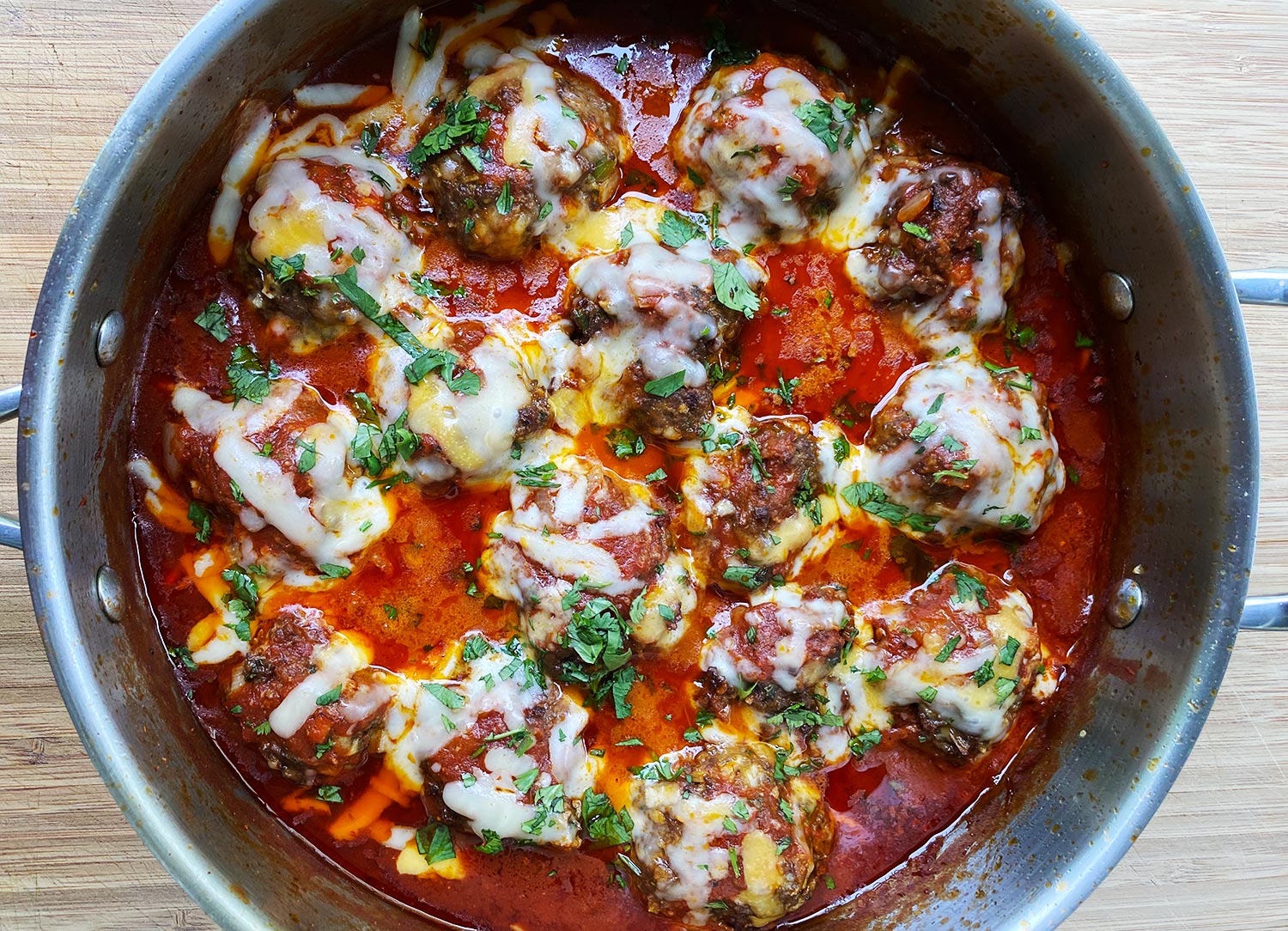 Combine macaroni, 1 quart water and 1 T salt in Instant Pot. Cook on high pressure for 4 min. Release steam carefully. Stir in evaporated milk, butter, ¼ c water. Add cheese a little at a time, stirring each addition in until melted. Add chilies and cilantro. Taste and adjust seasoning, as desired. Serve immediately with meatballs on top, garnished with more cilantro and a sprinkle of cheese. Enjoy!
Meet the Makers
Felix & Greg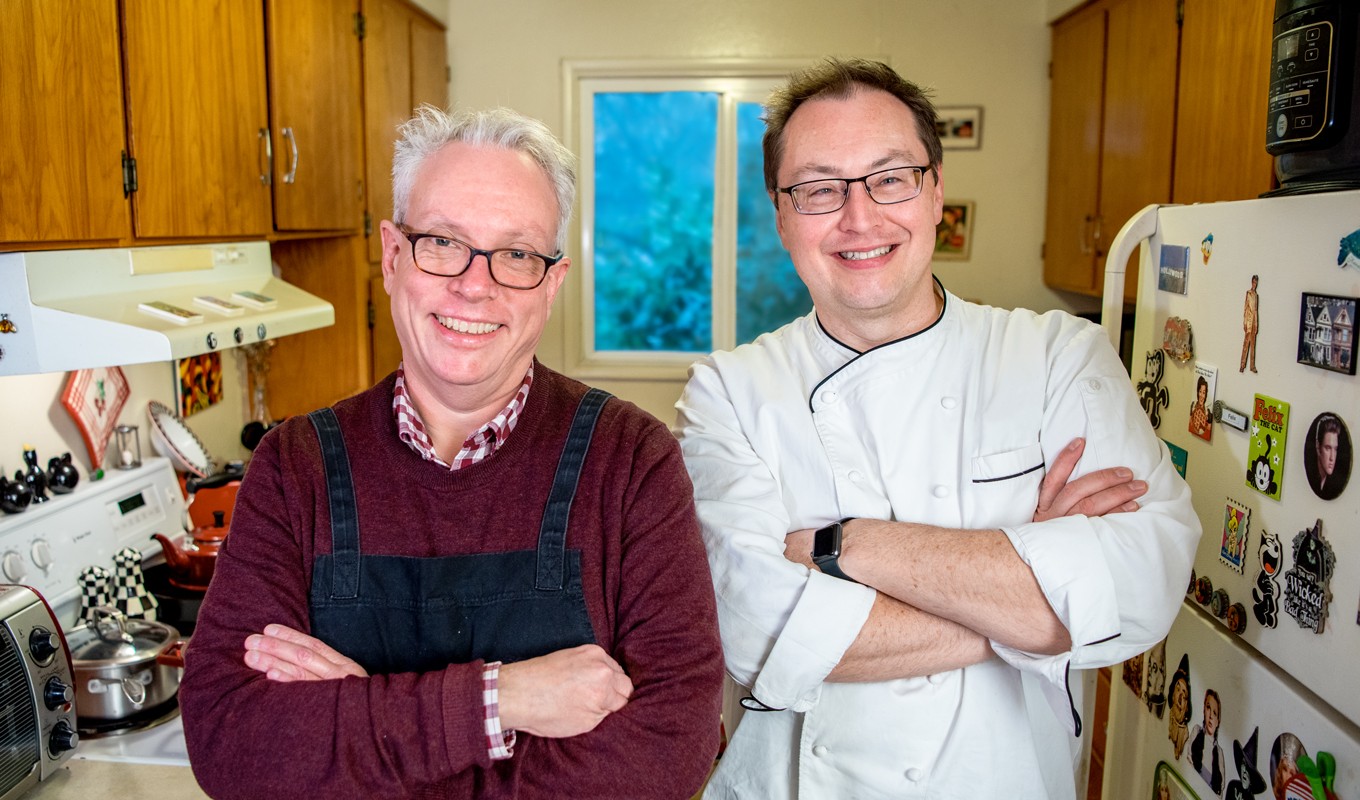 FELIX HUCK
Recipe Creator & Food Photographer
An artist and shutterbug, Felix finds beauty and inspiration in food and nature. He invents and photographs the recipes you'll find here.
GREG CABEZA
Professional Chef & Food Blogger
A food aficionado and lifelong music fan, Greg is an experienced artisan chef. He's also co-recipe creator and food blogger at Felix & Greg.
SUBSCRIBE TO OUR EMAILS
Good ideas could be cooking in your inbox. Sign up for our newsletter.