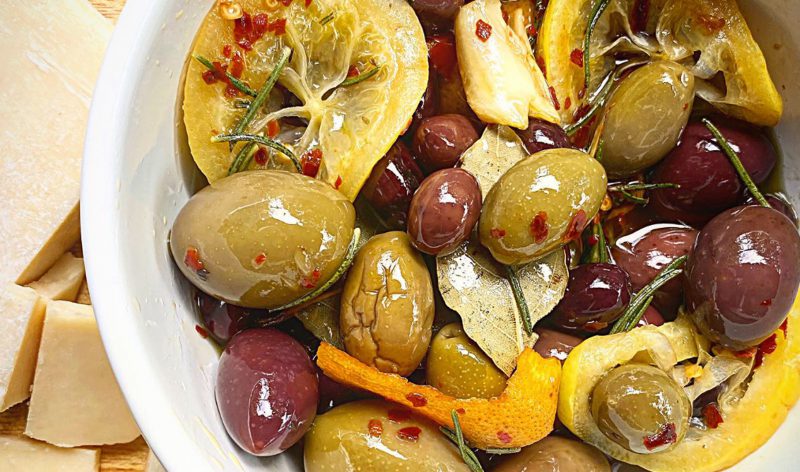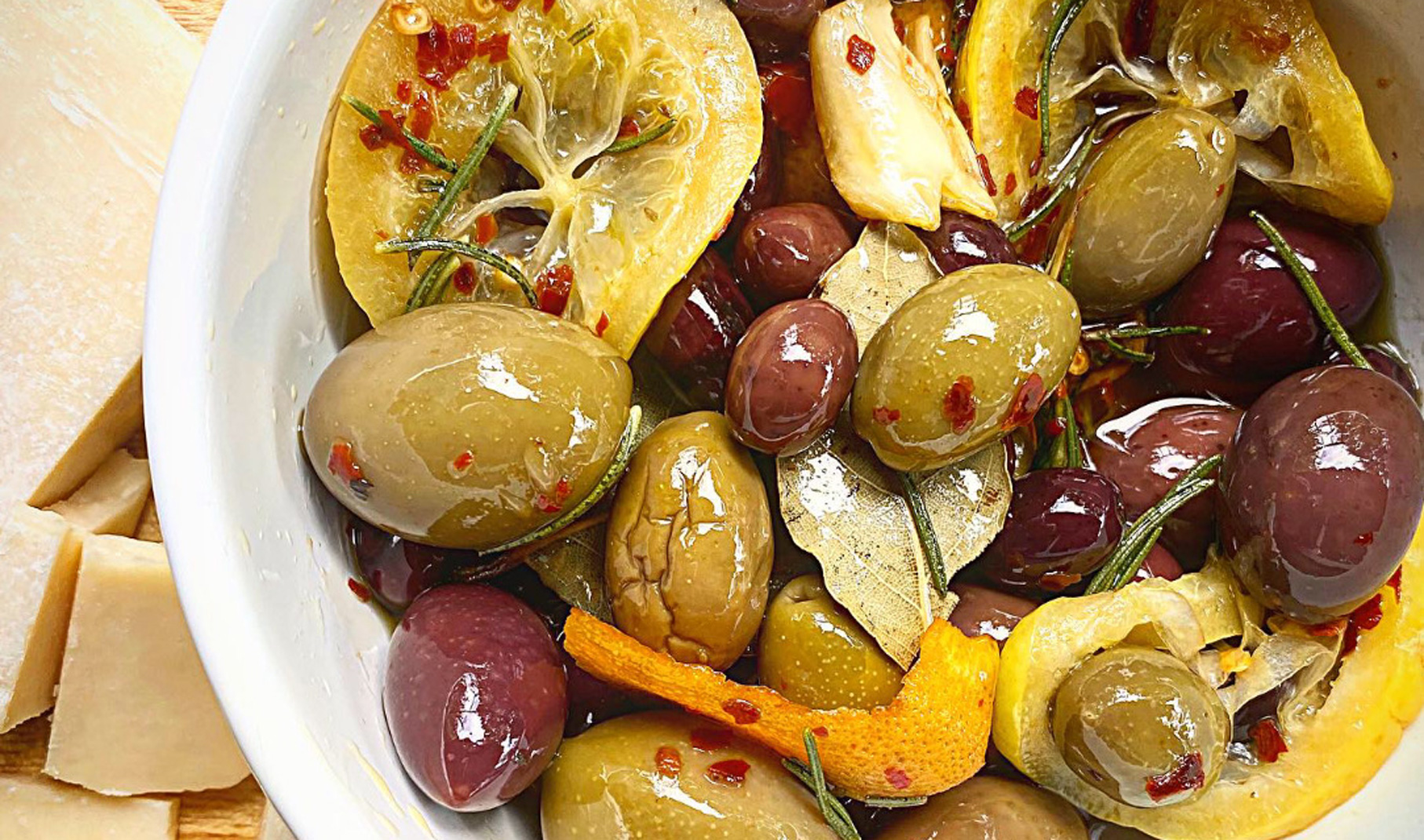 Tapas, or tapa, literally means 'cover' or 'top' in Spanish. Tapas is also used to describe finger food appetizers to be enjoyed with a cool cocktail or a glass of fine wine. In Spain, at popular tapas bars, these little appetizers are served on tiny plates, which perfectly cover the top of your wine glass as you mingle.
Choosing The Right Olives
As you know, Felix and I love making appetizers at home. Little bites are so much fun for everyone and always get a party started on the right foot. Olives are a staple for us. You'll see them used in several of our recipes. Some of our favorite olives are Castelvetrano, a delicious Sicilian green olive with a buttery, distinct flavor; Kalamatas, the king of Greek olives with deep fruit and smoke notes; and perfectly petite French Niçoise black olives, which are grassy tasting. Feel free to add your own favorites to this recipe, such as California olives, or choose from the fantastic array of Mediterranean olives available. We suggest using non-pitted olives mainly for appearance; however, if you prefer the convenience of pitted olives, by all means use them.
We love the combination of sweet, fragrant citrus and rosemary in this recipe. The hot olive oil will extract much of the flavors of the garlic, chili flakes and the rest, and it will infuse the olives as they sit. Remember to serve this with plenty of warm bread to soak up the flavored oil. Put out a beautiful bit of cheese and charcuterie with a great bottle of wine, and you'll find yourself in a truly happy place. Maybe you'll spot us there, too!
Tapas Marinated Olives Recipe
SERVES
4
DIFFICULTY
Easy
PREP TIME
5 minutes
COOK TIME
5 minutes
INACTIVE TIME
1 hour (marinade)
DIET: Vegan, GF, Keto
SERVES: 4
DIFFICULTY: Easy
PREP TIME: 5 minutes
COOK TIME: 5 minutes
INACTIVE TIME: 1 hour (marinade)
DIET: Vegan, GF, Keto
Ingredients
1 c extra virgin olive oil
3 cloves garlic, smashed
3 lemon slices
2 bay leaves
1 t red pepper flakes
2 slices orange peel
1 sprig fresh rosemary
2 c mixed olives (Castlevetrano, Kalamata, Niçoise, etc.)
Instructions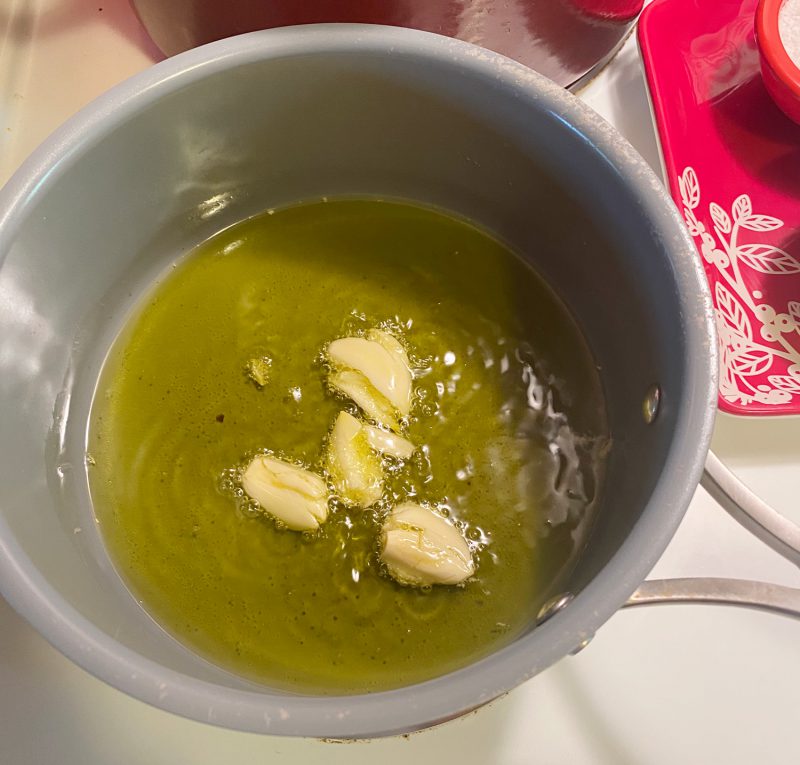 Heat olive oil with crushed garlic cloves in small pot or skillet over medium-high heat, cooking garlic just until light brown, approx. 3 min.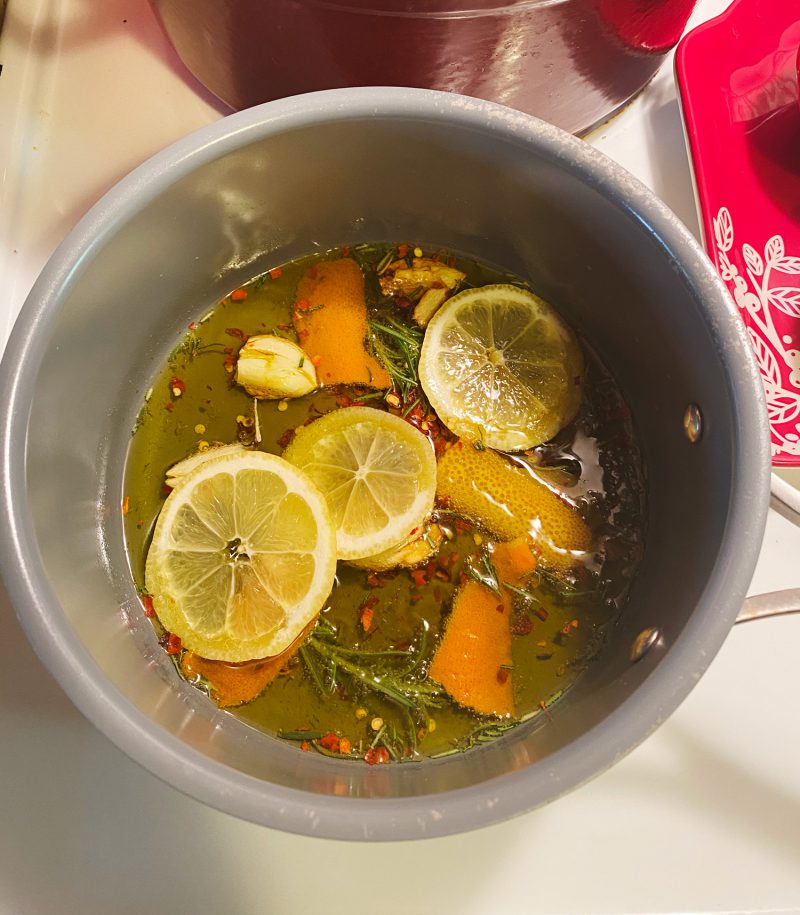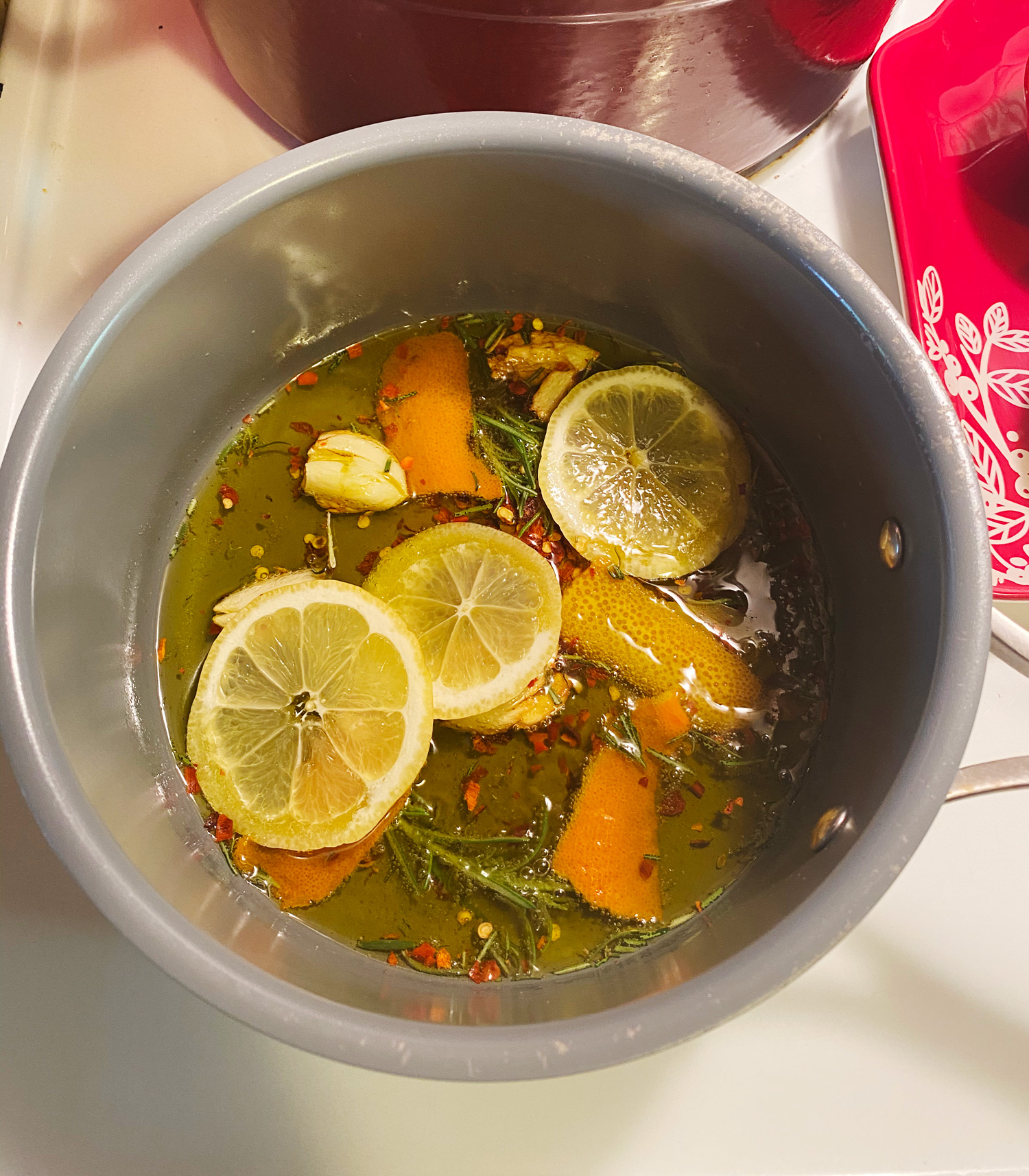 Add remaining ingredients, except olives. Bring to a simmer for 2 min.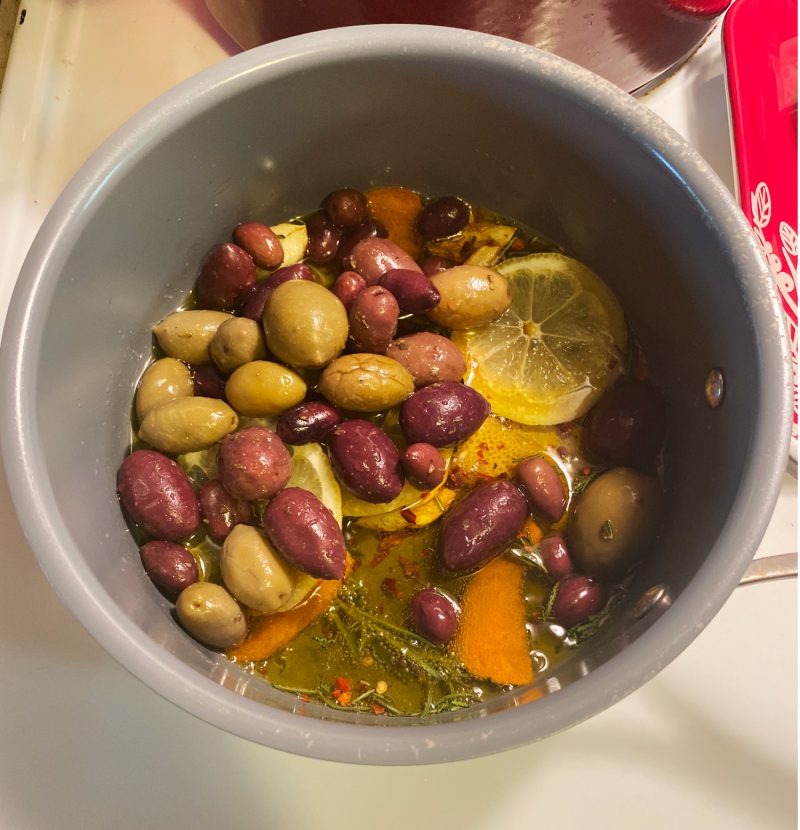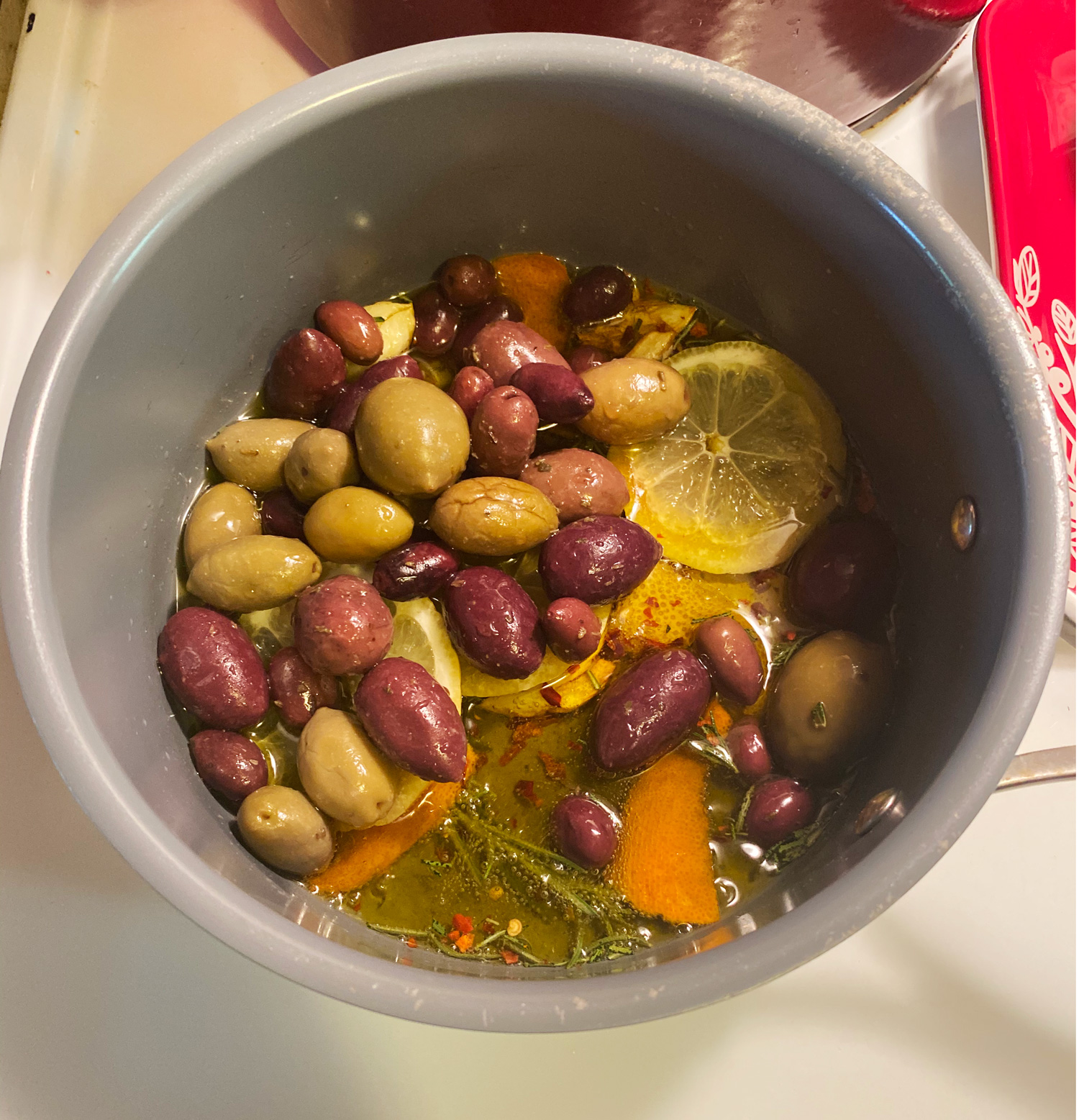 Add olives and remove from heat.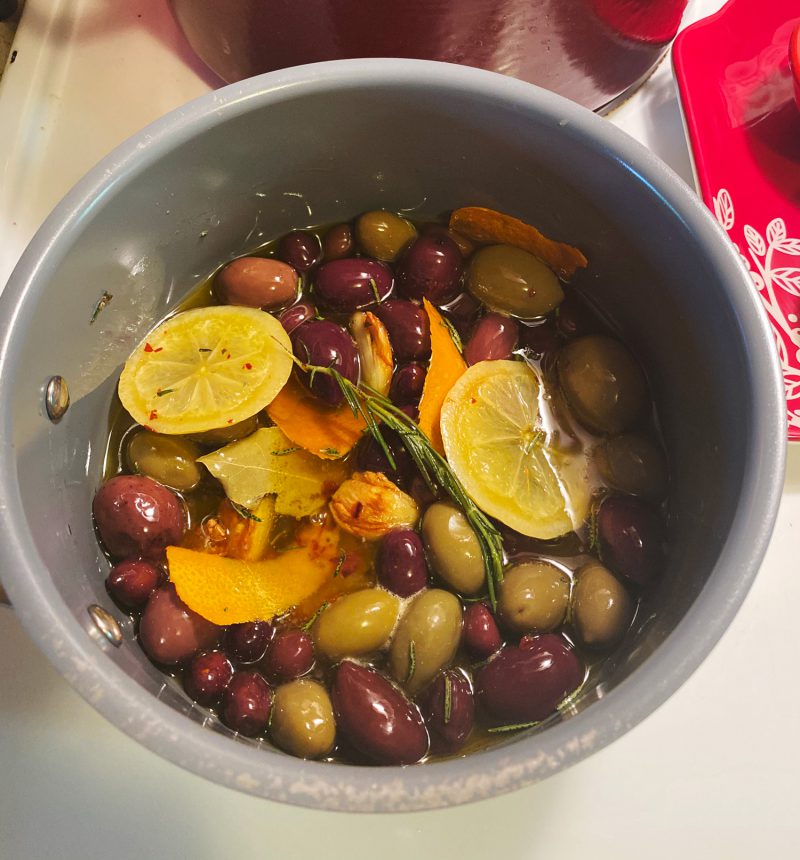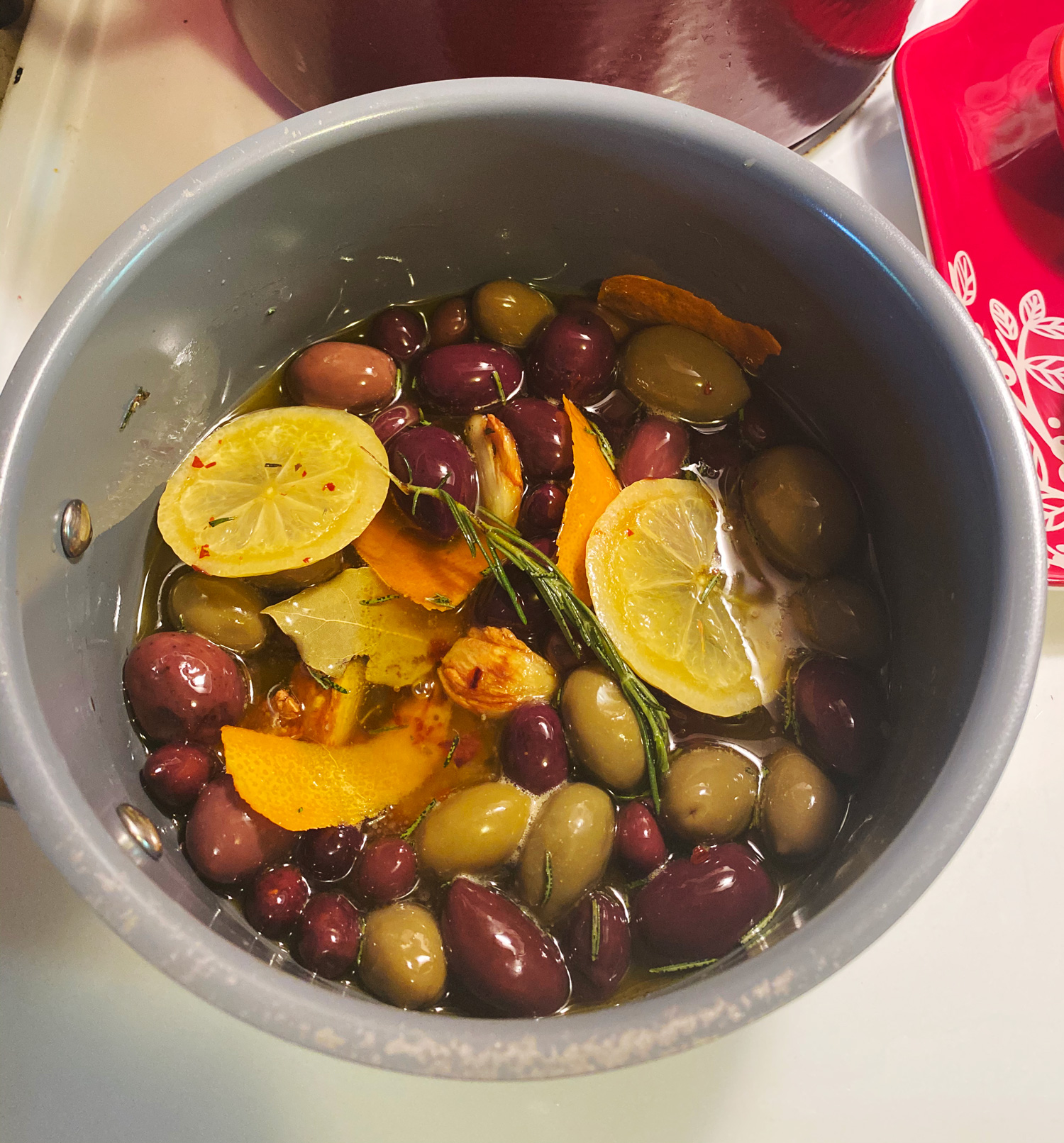 Let rest 1 hour or more before serving. Store in airtight container, chilled until ready to use. Bring to room temp before serving (olive oil will congeal when chilled and will liquefy quickly as it warms).
Meet the Makers
Felix & Greg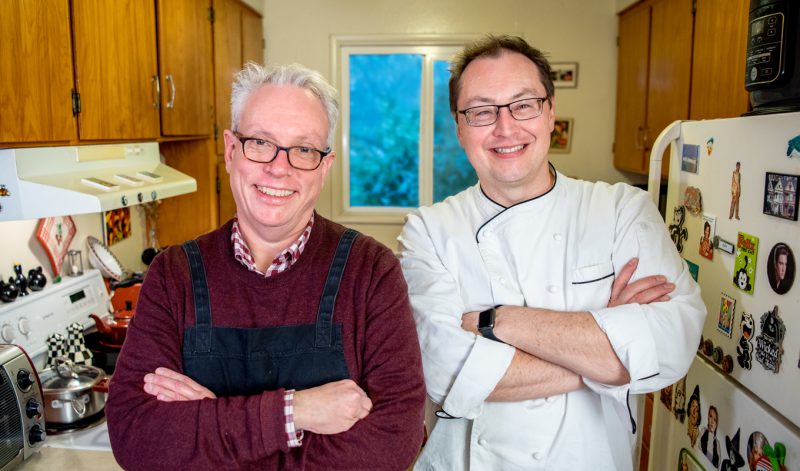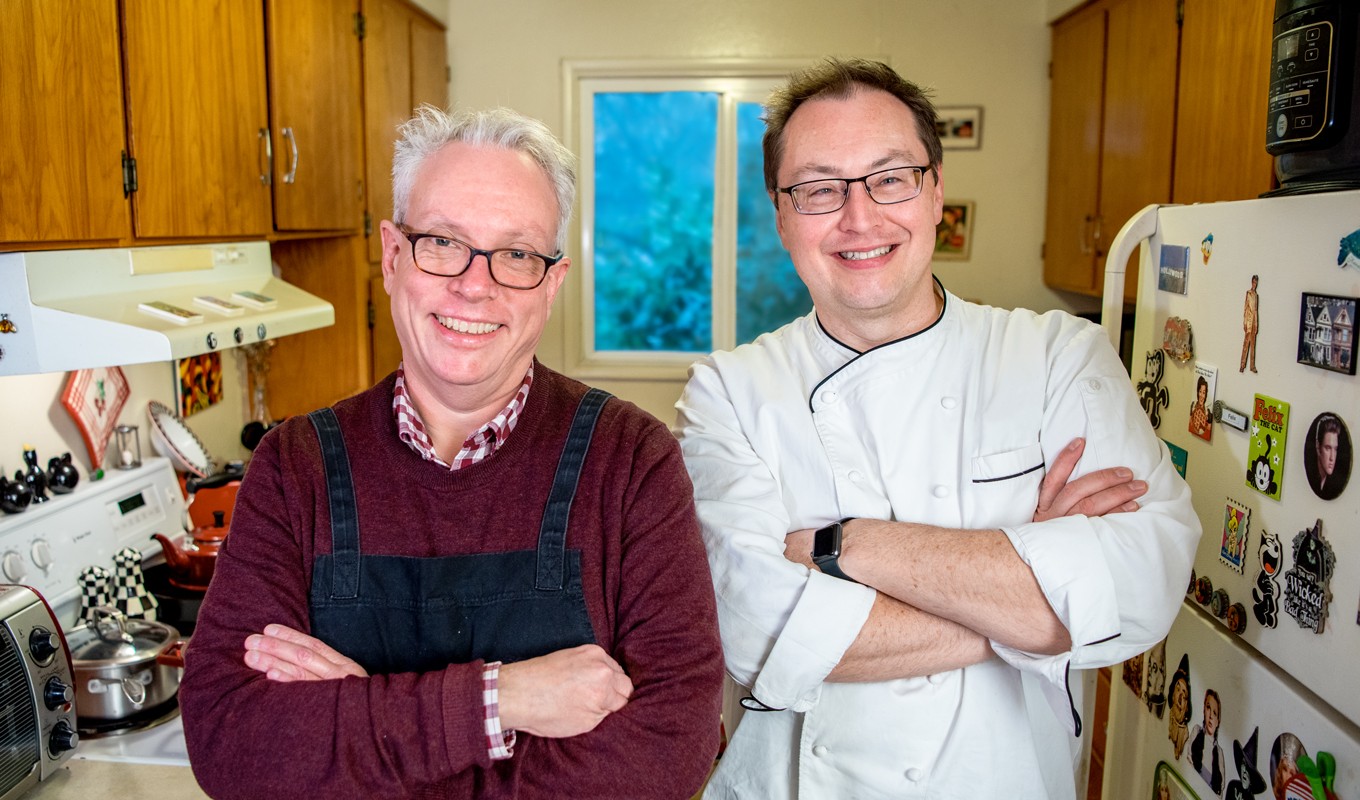 FELIX HUCK
Recipe Creator & Food Photographer
An artist and shutterbug, Felix finds beauty and inspiration in food and nature. He invents and photographs the recipes you'll find here.
GREG CABEZA
Professional Chef & Food Blogger
A food aficionado and lifelong music fan, Greg is an experienced artisan chef. He's also co-recipe creator and food blogger at Felix & Greg.
SUBSCRIBE TO OUR EMAILS
Good ideas could be cooking in your inbox. Sign up for our newsletter.