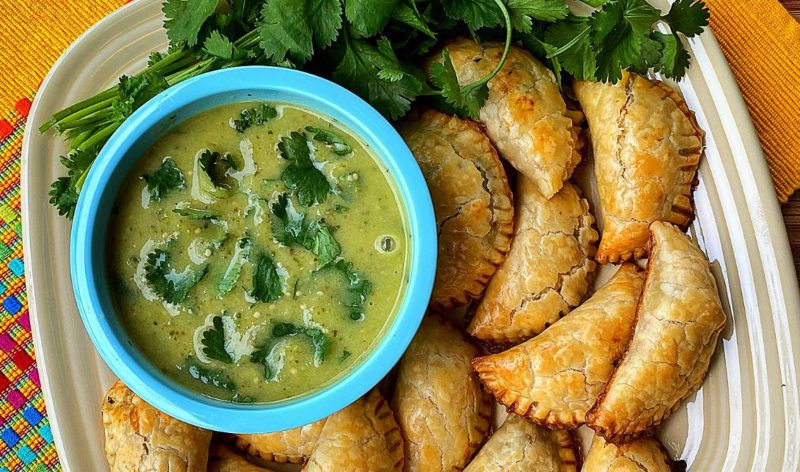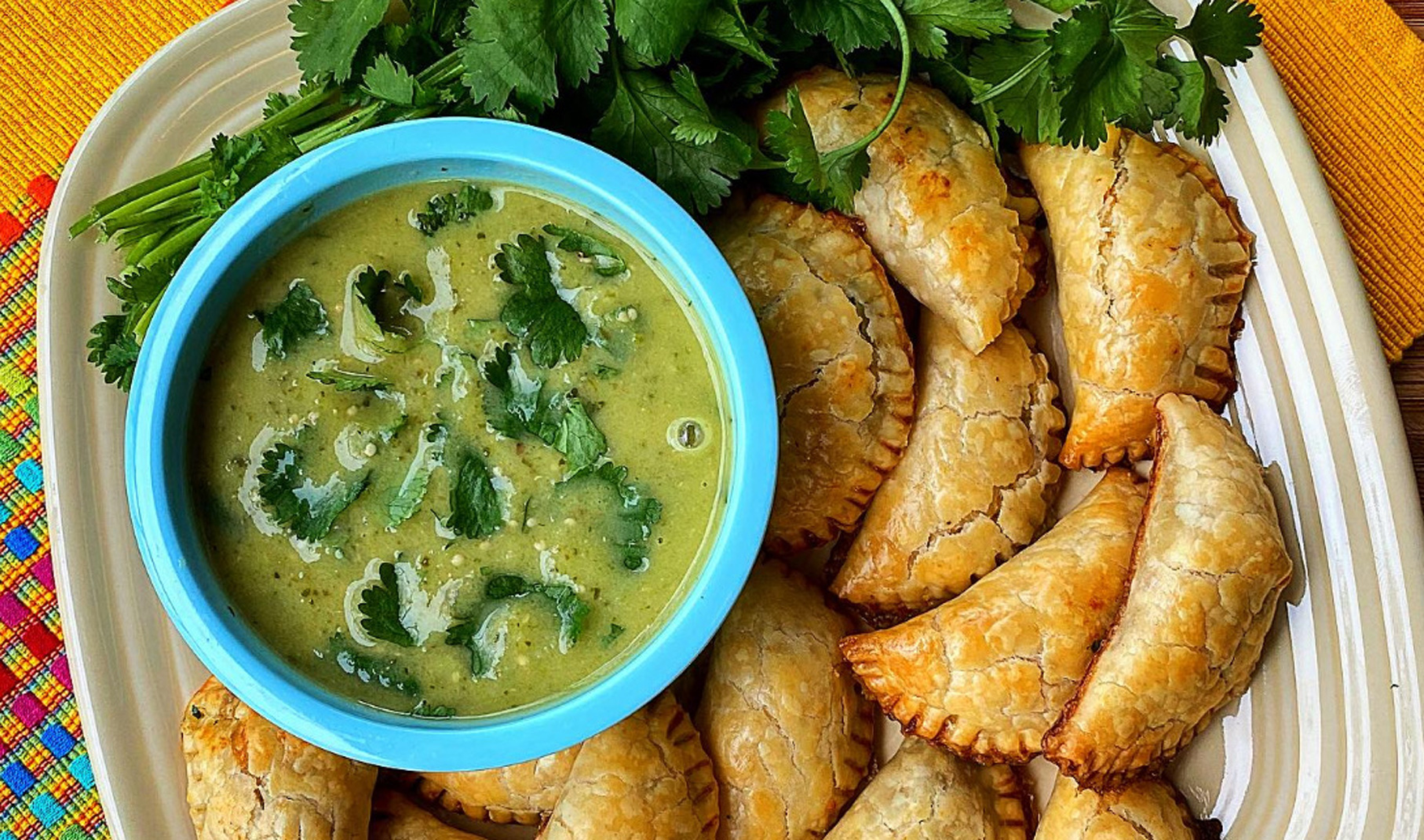 I am sitting here bopping along to Pat Benatar's "Love is a Battlefield" while typing up this recipe and eating these delicious spicy chicken empanadas (… "If we get much closer, I could lose control" … ) Mmmmm, life is good. And so is this super easy, tasty and fun party recipe!
All that this requires is a store-bought chicken (or roast your own) and a few simple ingredients to get things rolling. We used a store-bought pie dough to speed things up, but feel free to make your own, of course. We love helpful little shortcuts like this, especially when we are working on a holiday gathering or just need some of these whipped up in a hurry. You can fill and shape these a few days ahead and freeze them before baking to really take the heat off of yourself until you're ready to heat and serve these flaky, fantastic favorites. If you're going the freeze-and-heat route, add a few extra minutes when baking them to get the filling nice and melty before plating.
We love serving these with a thin salsa, like a taqueria tomatillo-style; however, you can pick your favorite. We call these "spicy" but they're really only maybe a medium when it comes to heat level. We might even call it mildly spicy, but our love for spicy foods skews our scale a little bit. The pie dough, chicken and cheese really mellows the heat of the chilies, so you can start with a little heat and add more to your liking before filling these up. If you're feeling brave, throw in a few dashes of your favorite hot sauce (we do!). Serve them with plenty of cold drinks, and you'll all be just fine.
Oh, and just like that, Pat Benatar segues into Depeche Mode's "Just Can't Get Enough" on my playlist – how fitting, since once you get a bite of these, you won't want to stop!
Spicy Chicken Empanadas Recipe
SERVES
6
DIFFICULTY
Easy
PREP TIME
20 min
COOK TIME
15 min
DIET: Can be made vegetarian
Spicy Chicken Empanadas Recipe
SERVES: 6
DIFFICULTY: Easy
PREP TIME: 20 min
COOK TIME: 15 min
DIET: Can be made vegetarian
Ingredients
1 c roasted rotisserie chicken (store bought) shredded
1 c shredded sharp cheddar
1 c shredded jack cheese
4 oz cream cheese, room temp
1 sm can (4 oz) diced green chilies
1 jalapeño, seeded, minced
1 sm white onion, diced, sautéed until soft in a little olive oil
½ c cilantro, chopped
1 lime, juice of
1 t cumin, ground
pinch salt and pepper
2 store-bought pie dough rounds
1 egg, beaten
Instructions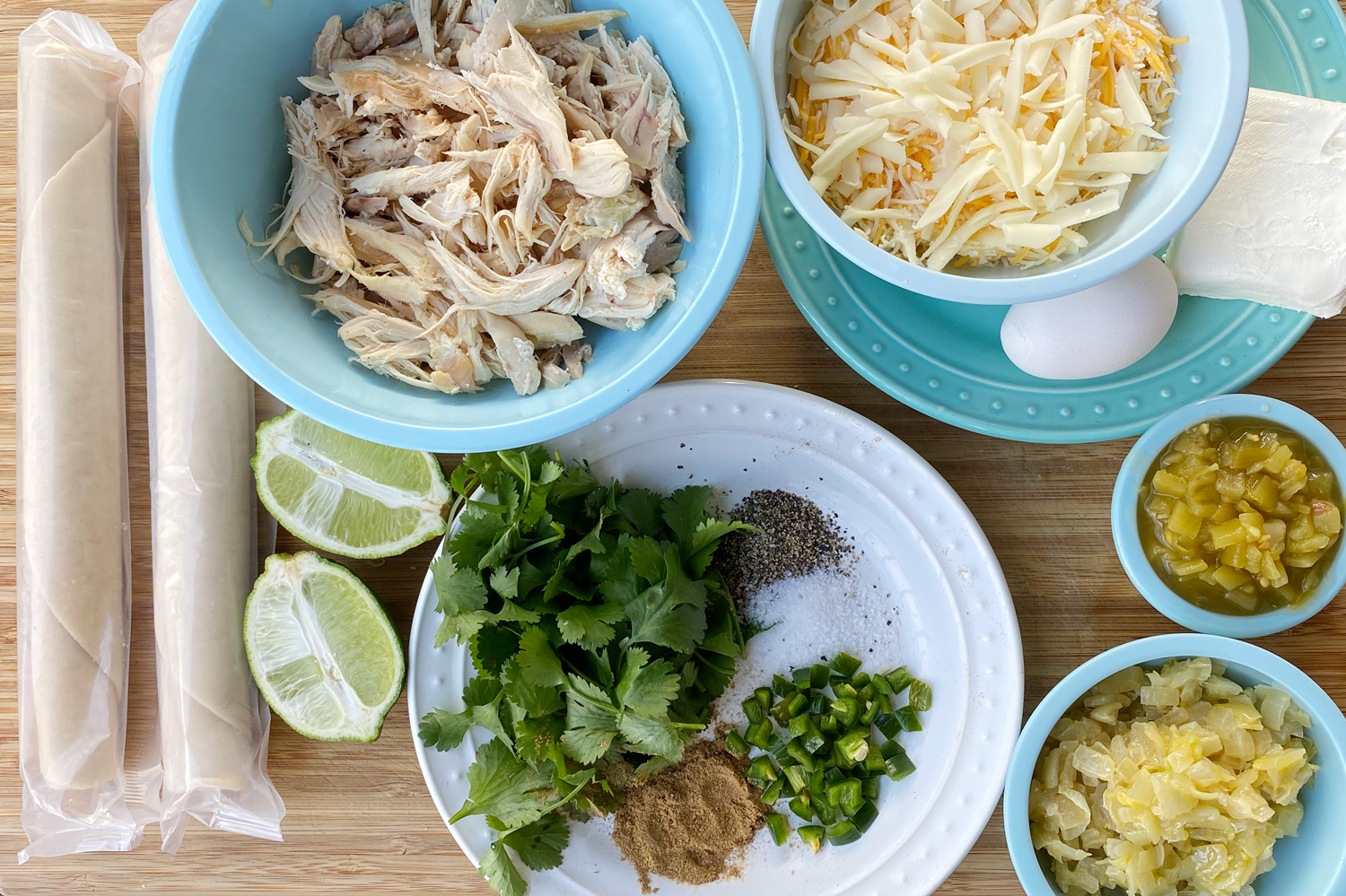 Gather ingredients.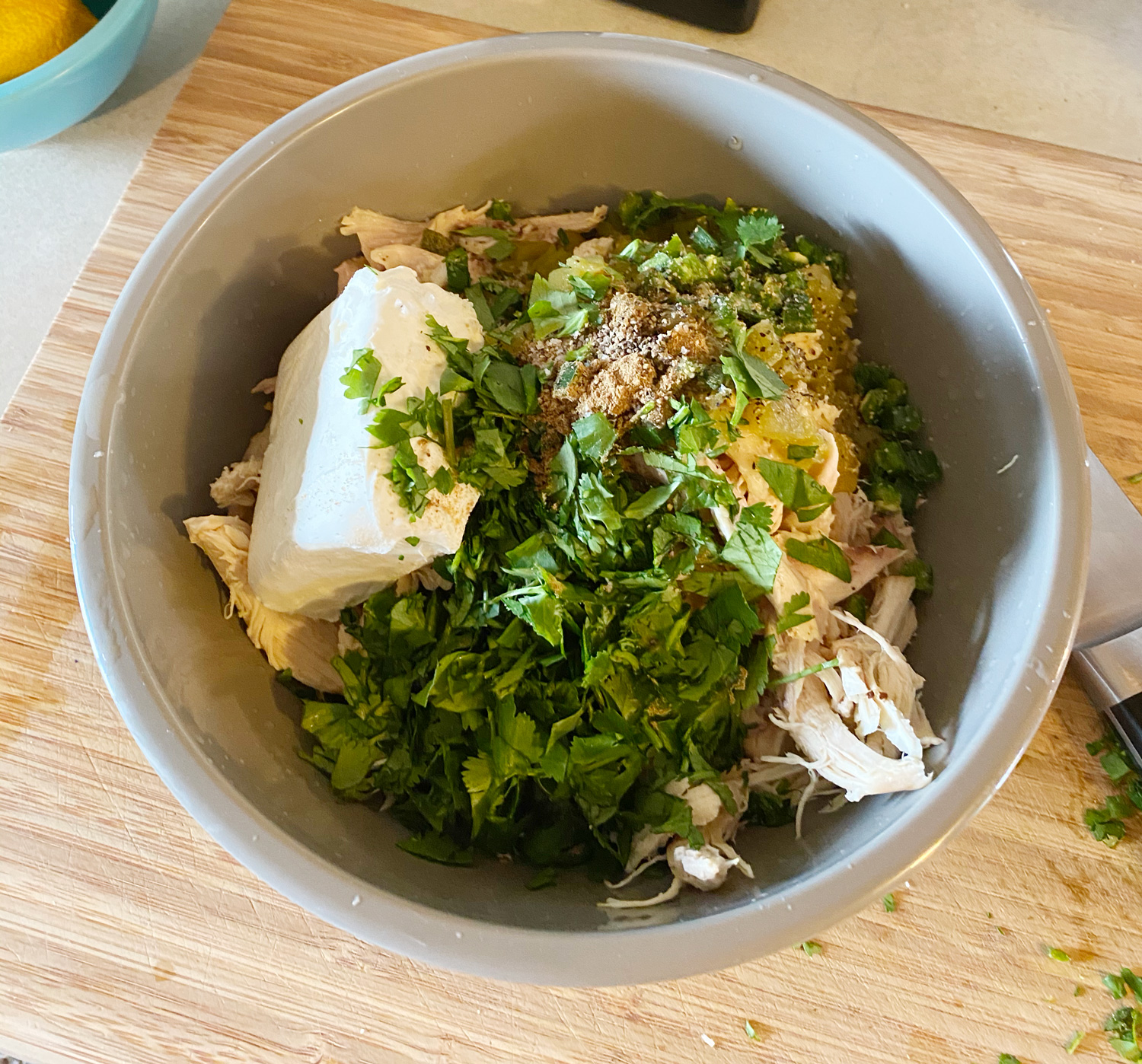 Preheat oven to 400°. Combine chicken with cheeses, green chilies, jalapeño, onion, cilantro, lime juice and seasonings.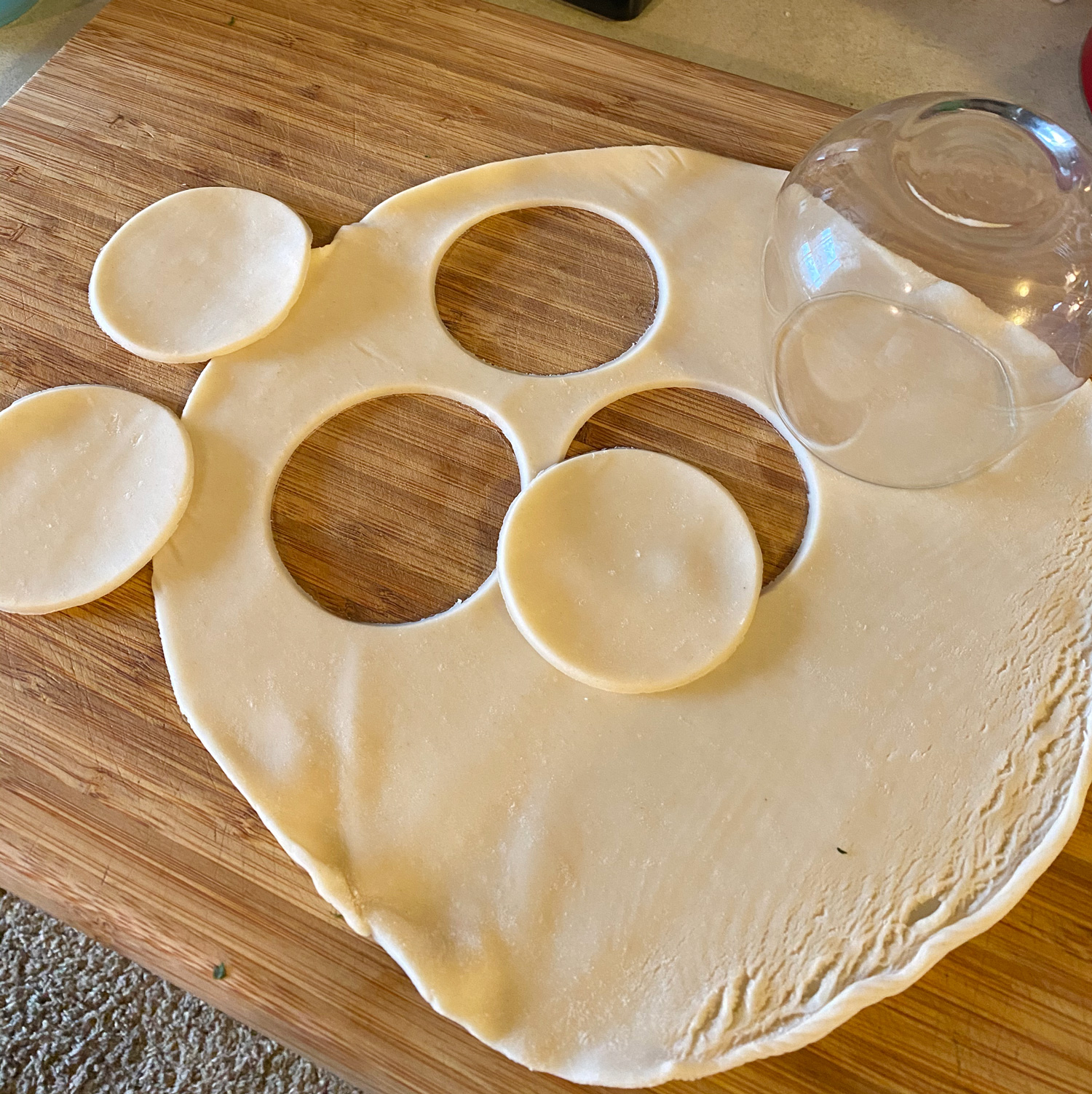 Lay out pie dough round on lightly floured work surface (roll out slightly with rolling pin to 1/8" thickness). Using a cookie cutter or rim of a glass, cut into small rounds, gathering dough and repeating until all is cut.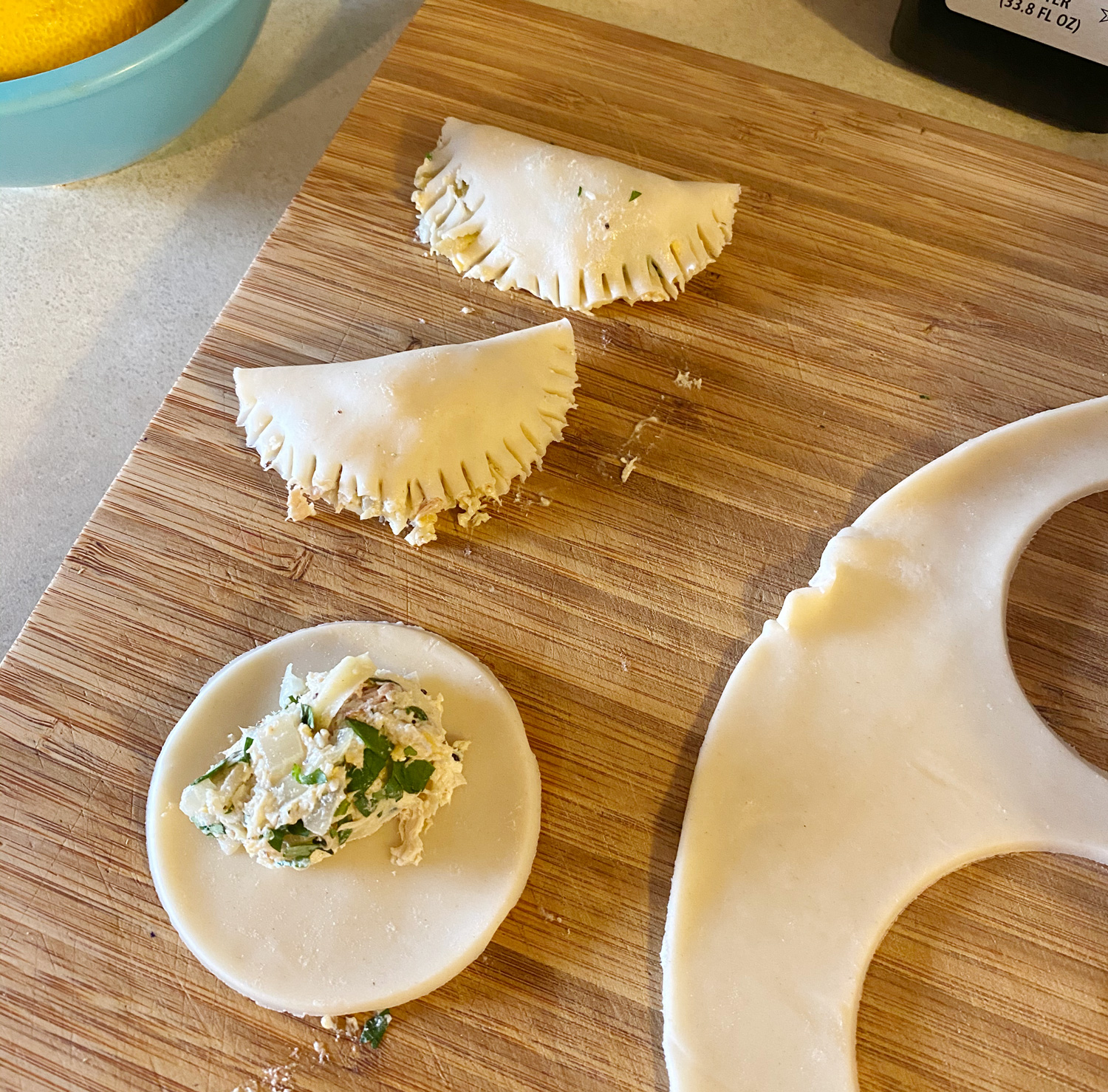 Fill each round with 2 T of chicken/cheese mixture and fold over itself, crimping edge of dough with a fork.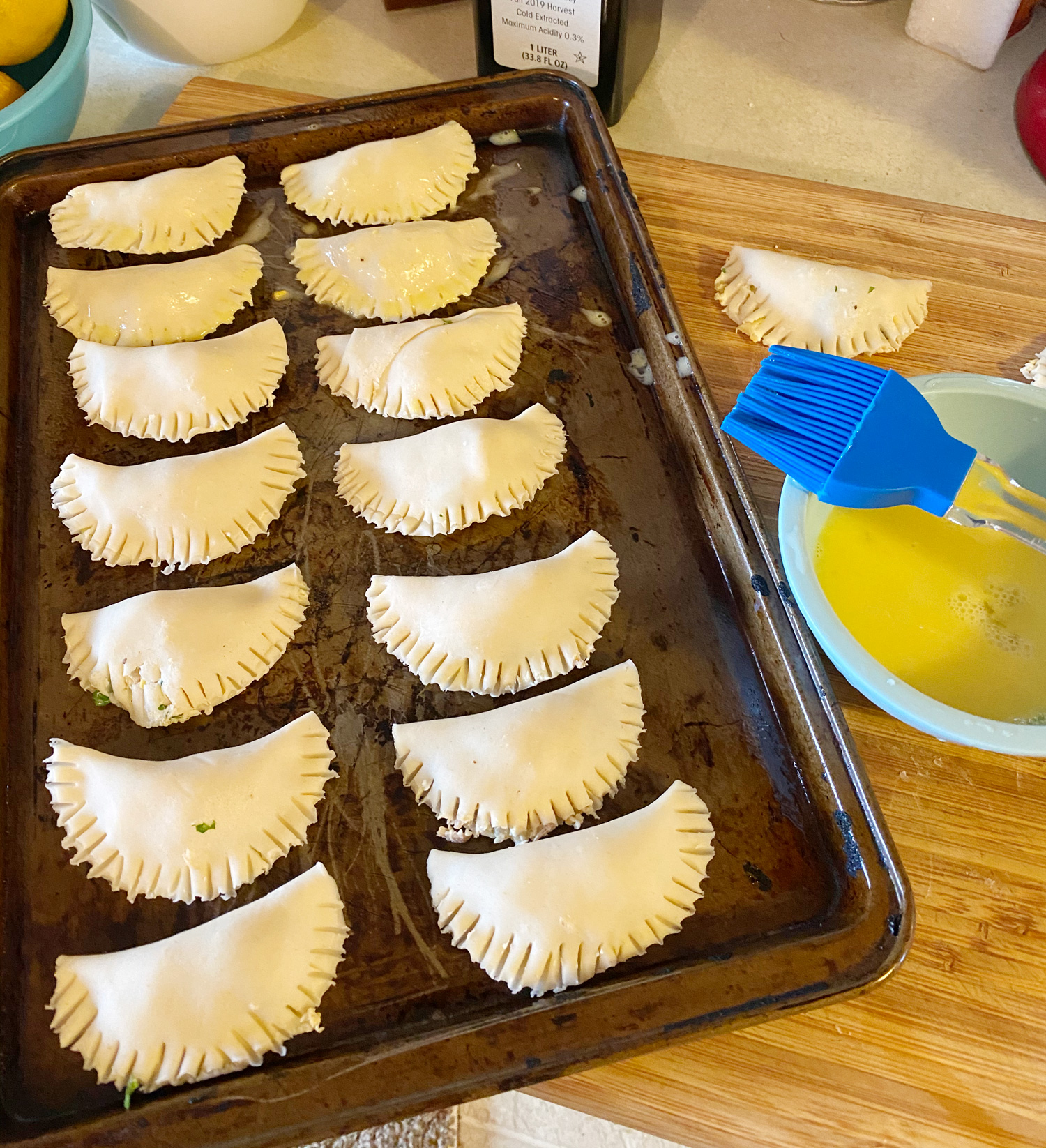 Transfer to a parchment-lined baking sheet and brush with beaten egg. Bake 15 min, until very golden and heated through in center. Serve with salsa and cilantro.
Meet the Makers
Felix & Greg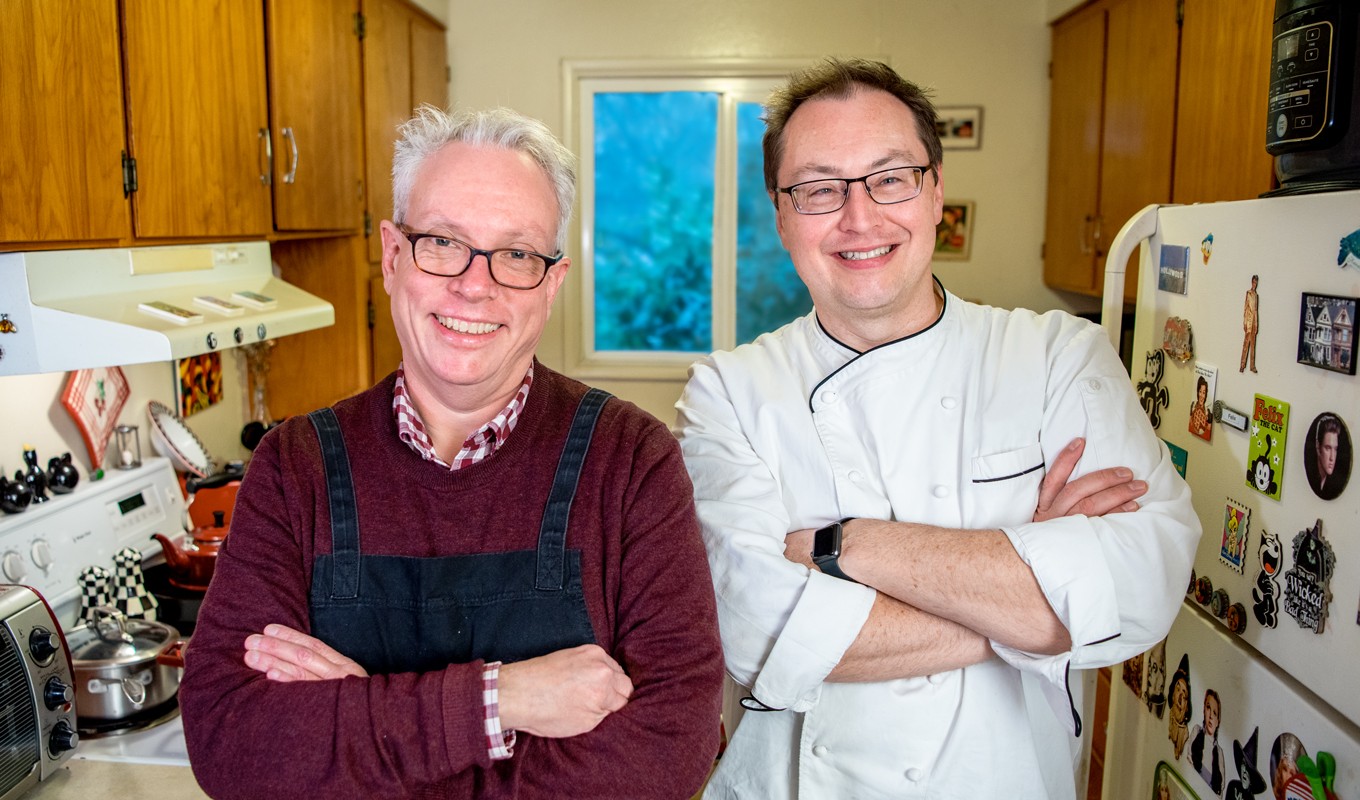 FELIX HUCK
Recipe Creator & Food Photographer
An artist and shutterbug, Felix finds beauty and inspiration in food and nature. He invents and photographs the recipes you'll find here.
GREG CABEZA
Professional Chef & Food Blogger
A food aficionado and lifelong music fan, Greg is an experienced artisan chef. He's also co-recipe creator and food blogger at Felix & Greg.
SUBSCRIBE TO OUR EMAILS
Good ideas could be cooking in your inbox. Sign up for our newsletter.