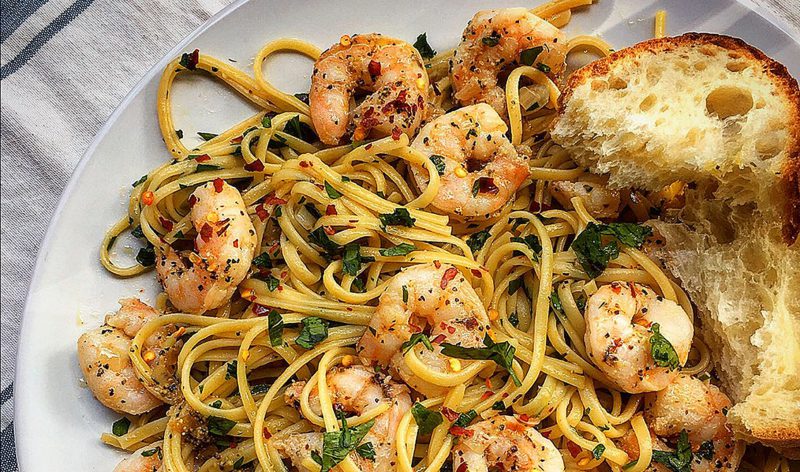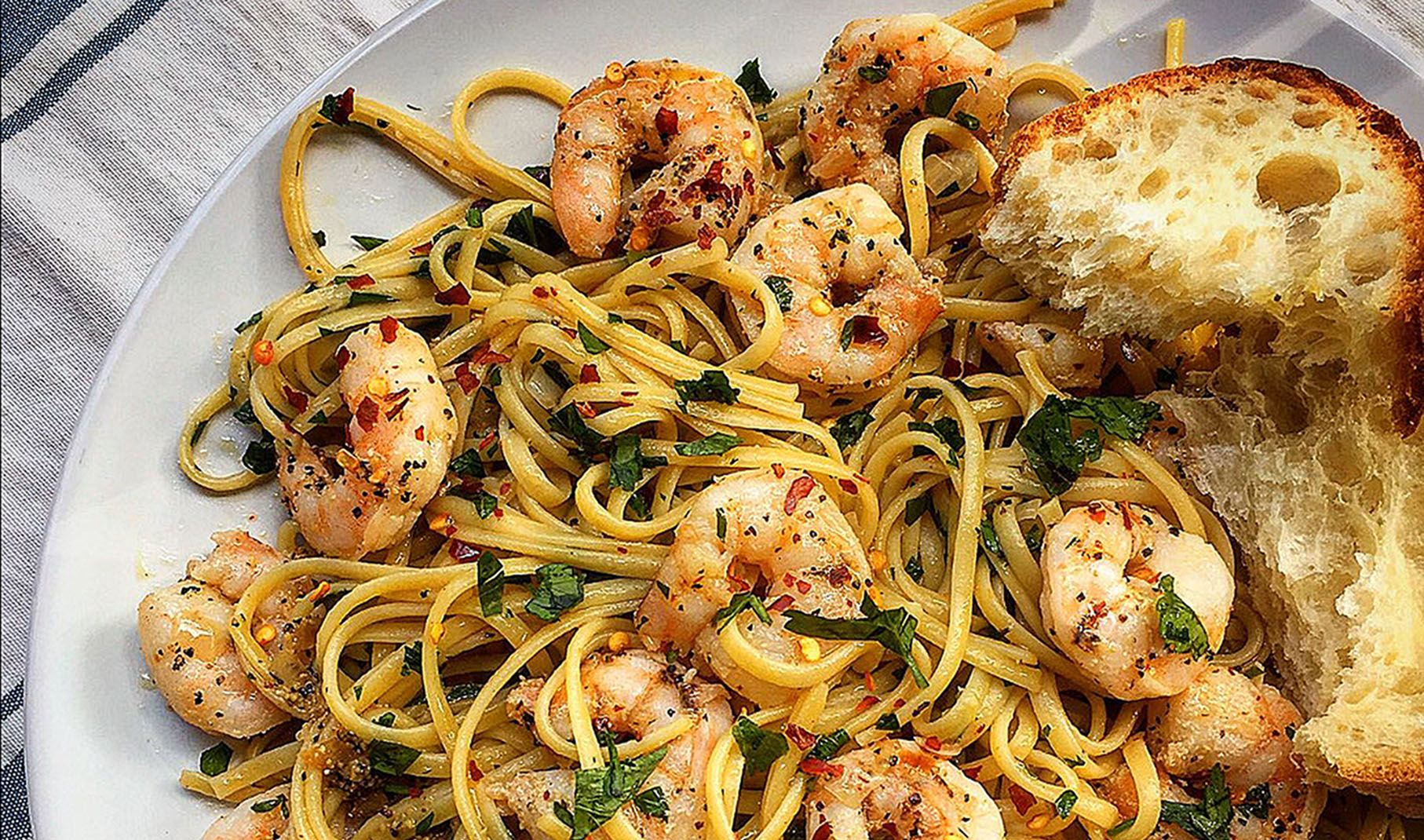 Shrimp Scampi is so easy to make! It's always a huge hit in our homes, so it definitely deserves a place at the top of our lists for a speedy, satisfying meal when you need a go-to, homerun recipe in a hurry. When the "What's for dinner?" question inevitably comes up, this ticks all of the boxes – fast: check, easy: check, delicious: check! Not only is it a simple and easy meal, it's also perfect for elegant occasions, too. What's not to love? Shrimp, butter, garlic, pasta, wine – you really can't go wrong!
Ways to serve it
This fresh shrimp combo of garlicky, buttery, herby goodness begs to be shared with a bottle of wine and a warm loaf of garlic bread. Toasty bread is perfect for soaking up all of the buttery, saucy bits after the pasta has been gobbled up (you'll see, trust us!). Consider serving with a simple, mixed green salad. Or, enjoy with an antipasto plate of salami, cheese and vegetables, letting everyone choose their favorite bites to enjoy with the scampi. If you would prefer a gluten-free version, simply use a gluten-free pasta for the spaghetti (we would suggest a shape that will hold the sauce well, such as penne, fusilli or orecchiette).
Shrimp Scampi Recipe
SERVES
4
DIFFICULTY
Easy
PREP TIME
5 min
COOK TIME
15 min
SPECIAL TOOLS
None
DIET: GF (if using gluten-free pasta)
Shrimp Scampi Recipe
SERVES: 4
DIFFICULTY: Easy
PREP TIME: 5 min
COOK TIME: 15 min
SPECIAL TOOLS: None
DIET: GF (if using gluten-free pasta)
Ingredients
Shrimp
1 lb shrimp
1 garlic clove, grated
¼ c olive oil
pinch salt and pepper

Scampi
6 cloves garlic, minced
pinch crushed red pepper flakes
drizzle olive oil
1 lemon, juice of
½ c dry white wine (Pinot Grigio)
1 stick (½ c) butter, cut into tablespoons
1 bunch Italian parsley, chopped
1 lb (raw weight) warm spaghetti, cooked al dente in boiling, salted water
Instructions
Shrimp
Marinate shrimp ingredients, chilled, for 30 min.
Scampi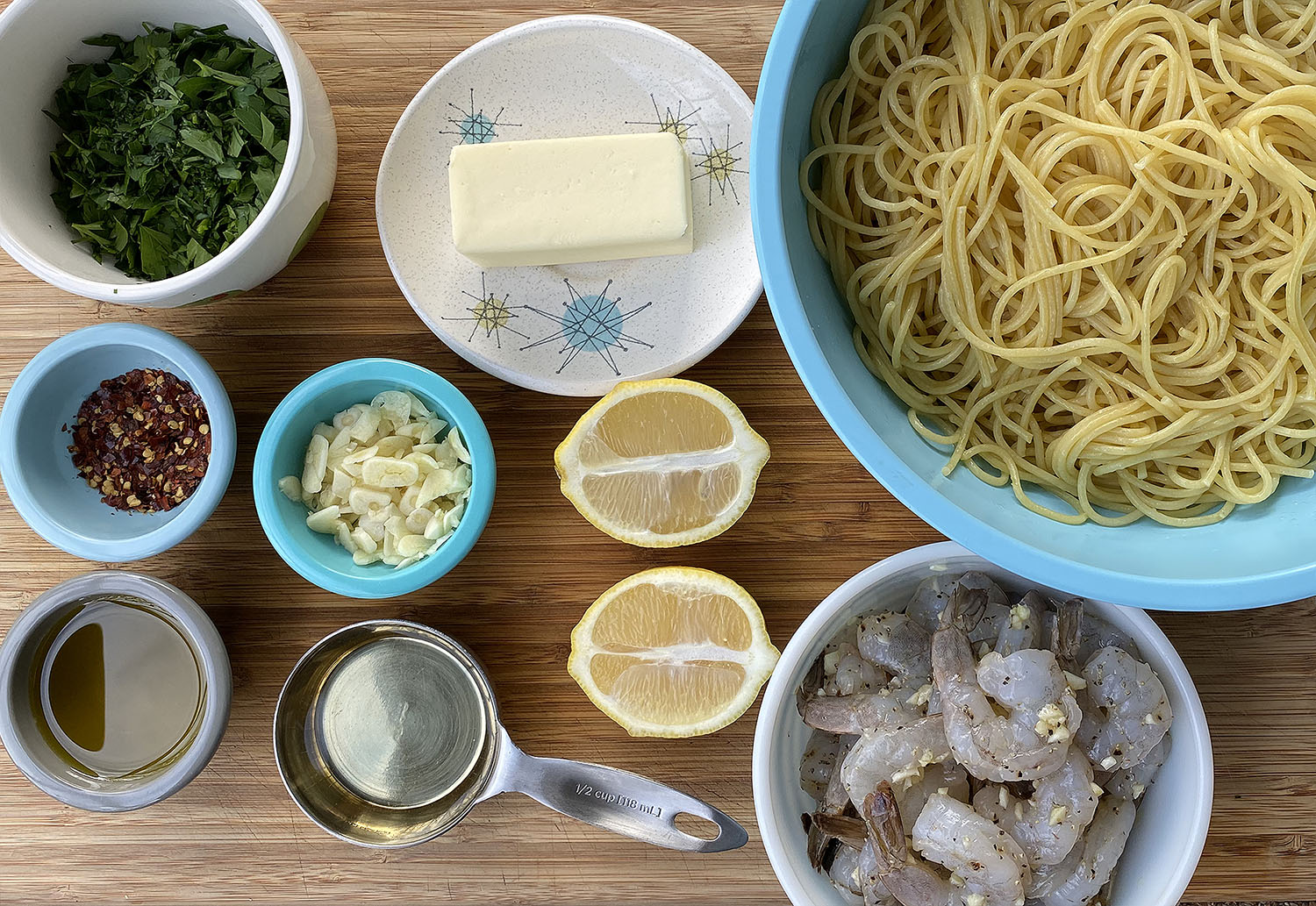 Gather ingredients.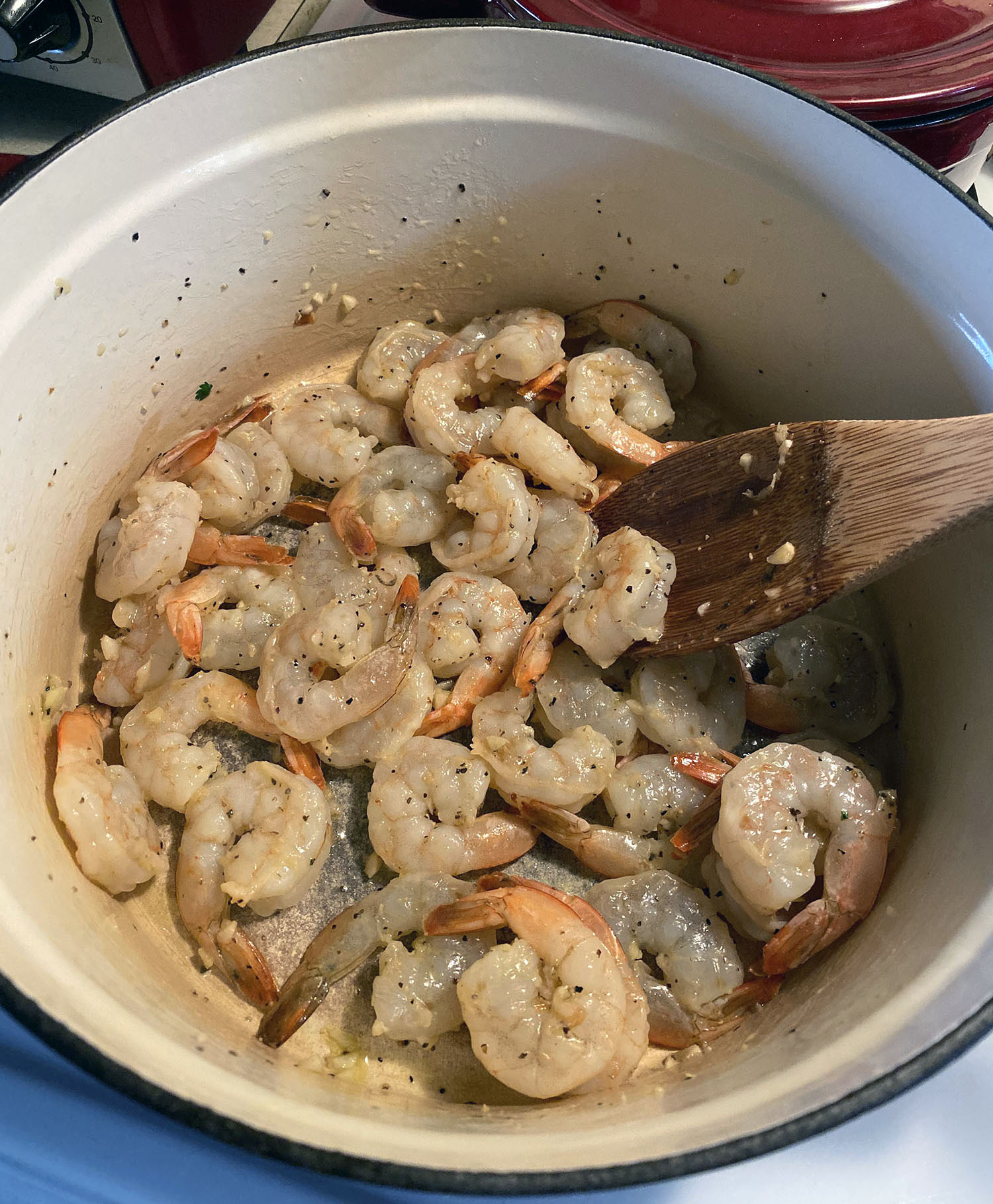 Heat large skillet over medium-high, sauté shrimp with marinade until barely pink, 2 min. Remove shrimp from pan, reserve and keep warm.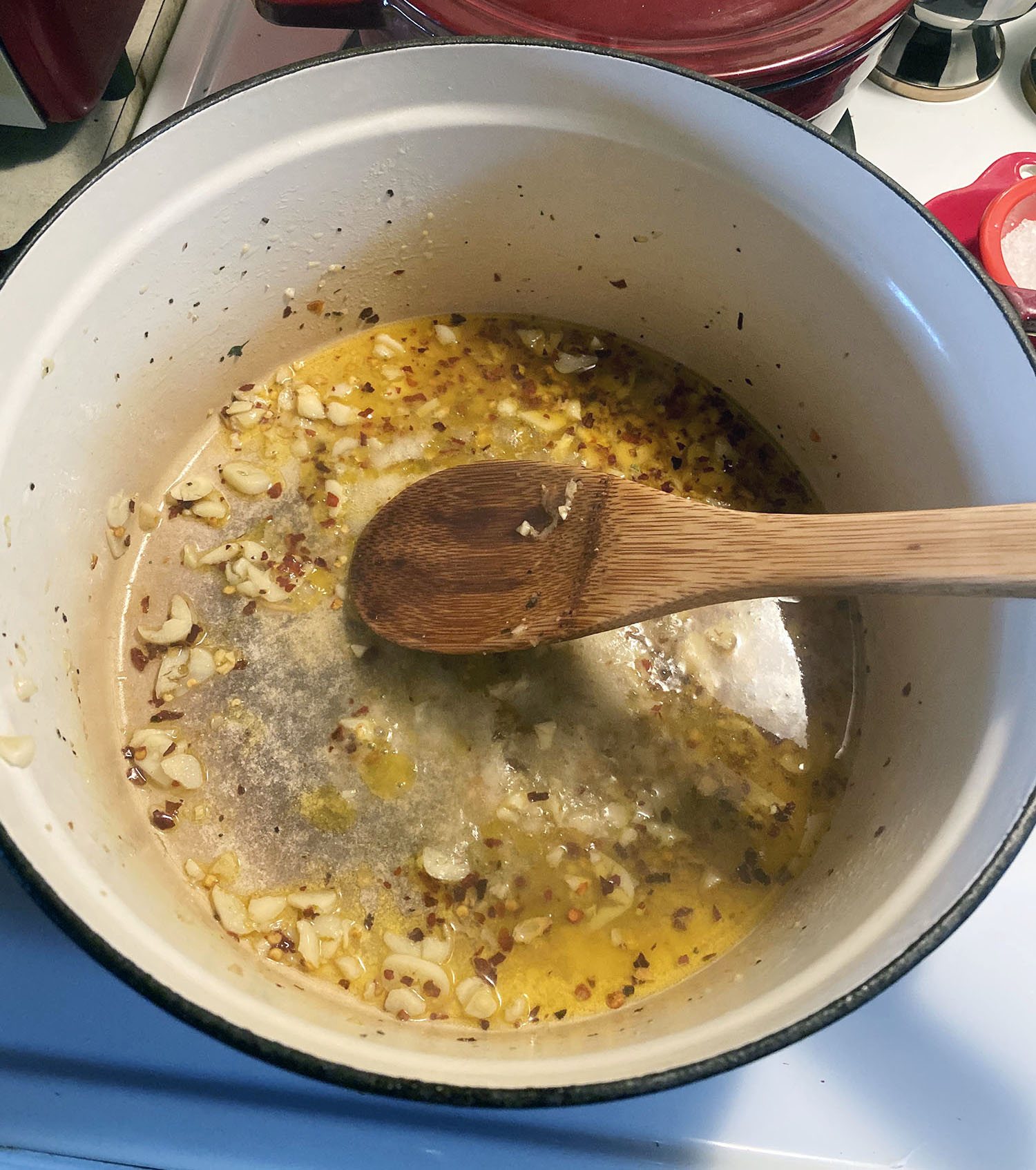 Add garlic to the pan with pinch of red pepper flakes and olive oil and sauté until fragrant, 1 min.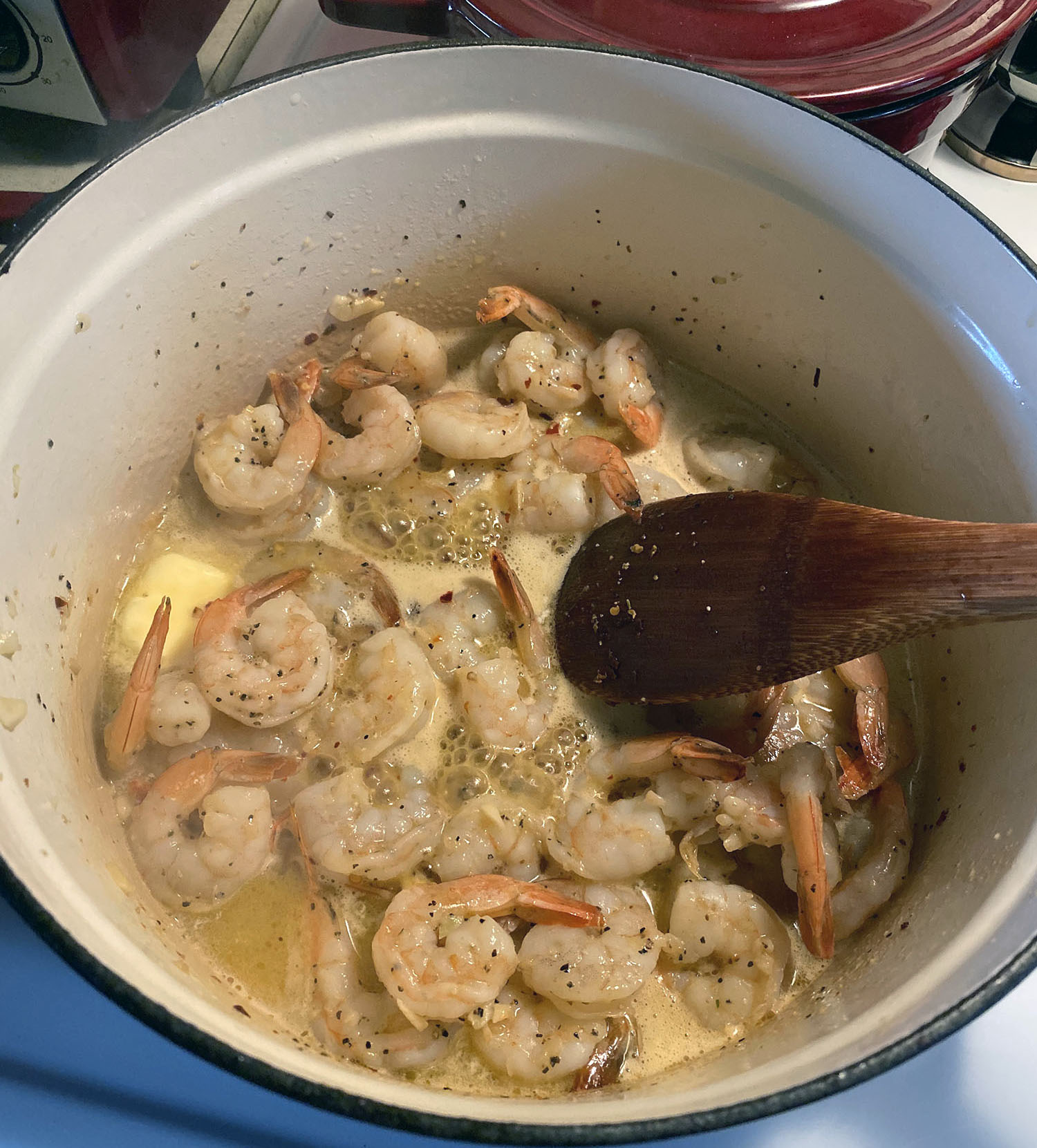 Deglaze with ½ c dry white wine and reduce by half. Add butter, lemon and shrimp and heat thoroughly, stirring until sauce is warmed and silky.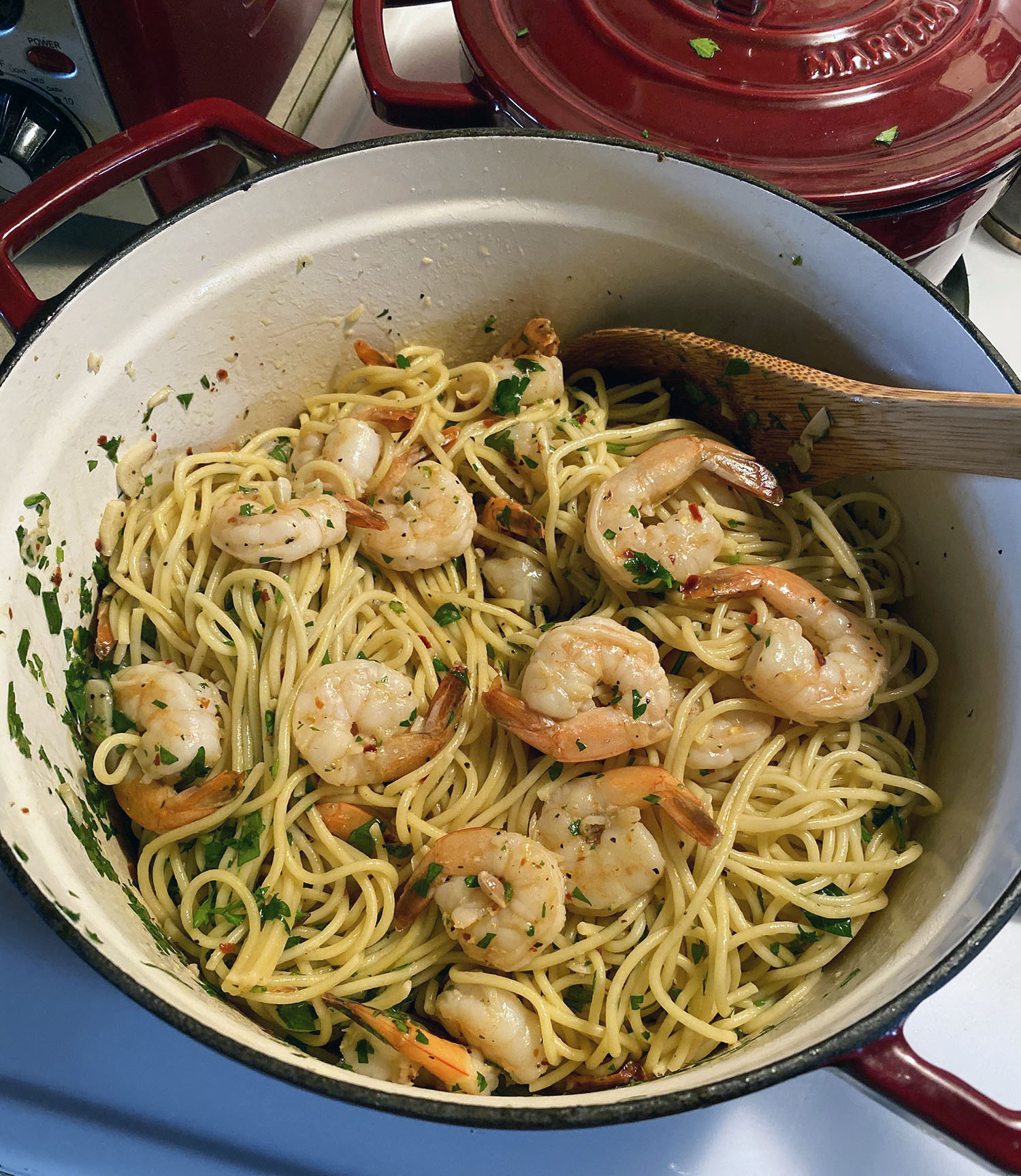 Toss with hot spaghetti and serve with garlic bread.
Meet the Makers
Felix & Greg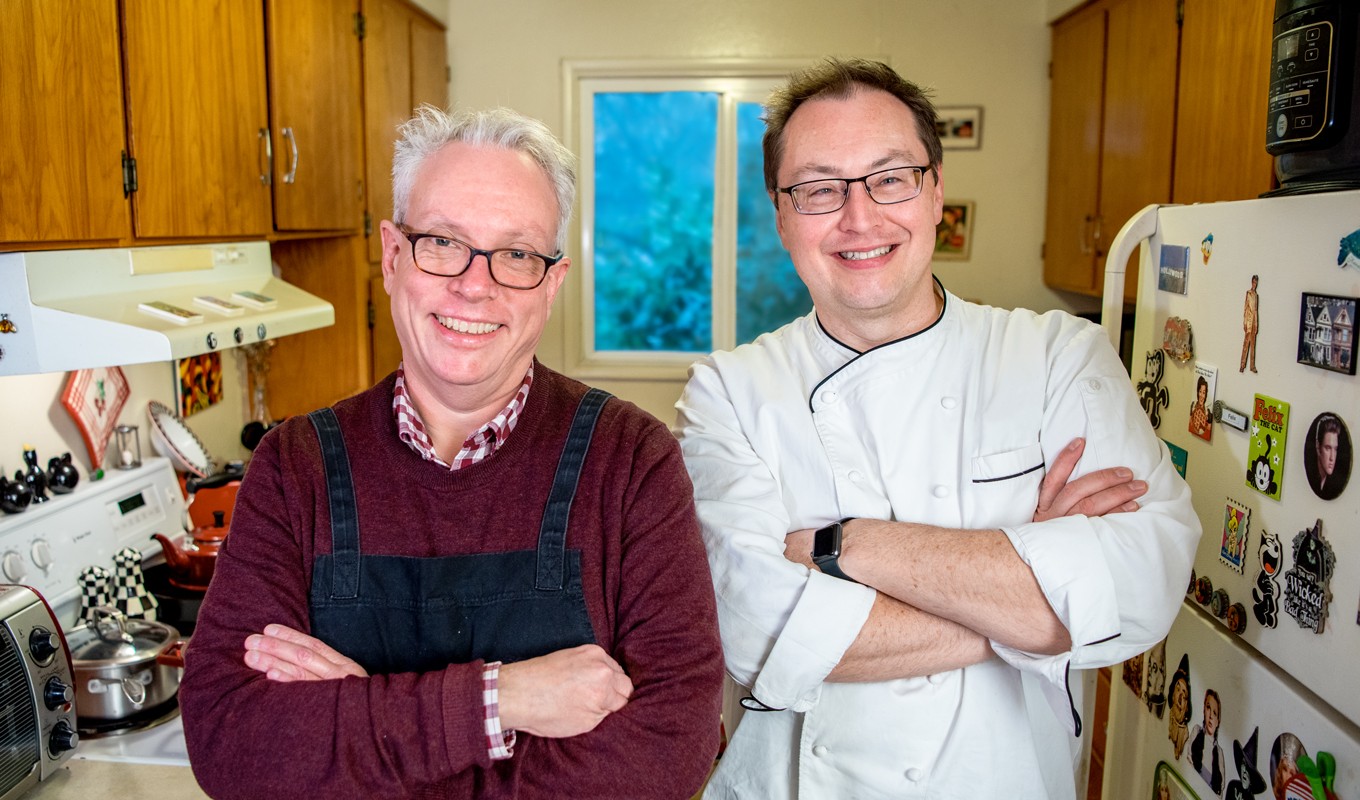 FELIX HUCK
Recipe Creator & Food Photographer
An artist and shutterbug, Felix finds beauty and inspiration in food and nature. He invents and photographs the recipes you'll find here.
GREG CABEZA
Professional Chef & Food Blogger
A food aficionado and lifelong music fan, Greg is an experienced artisan chef. He's also co-recipe creator and food blogger at Felix & Greg.
SUBSCRIBE TO OUR EMAILS
Good ideas could be cooking in your inbox. Sign up for our newsletter.