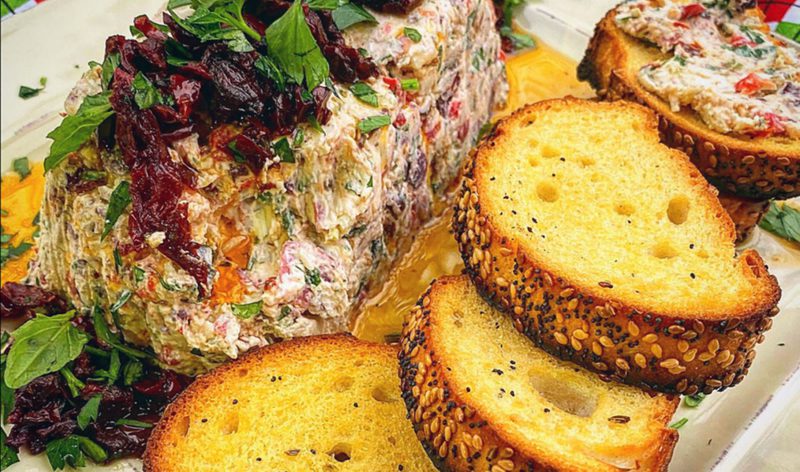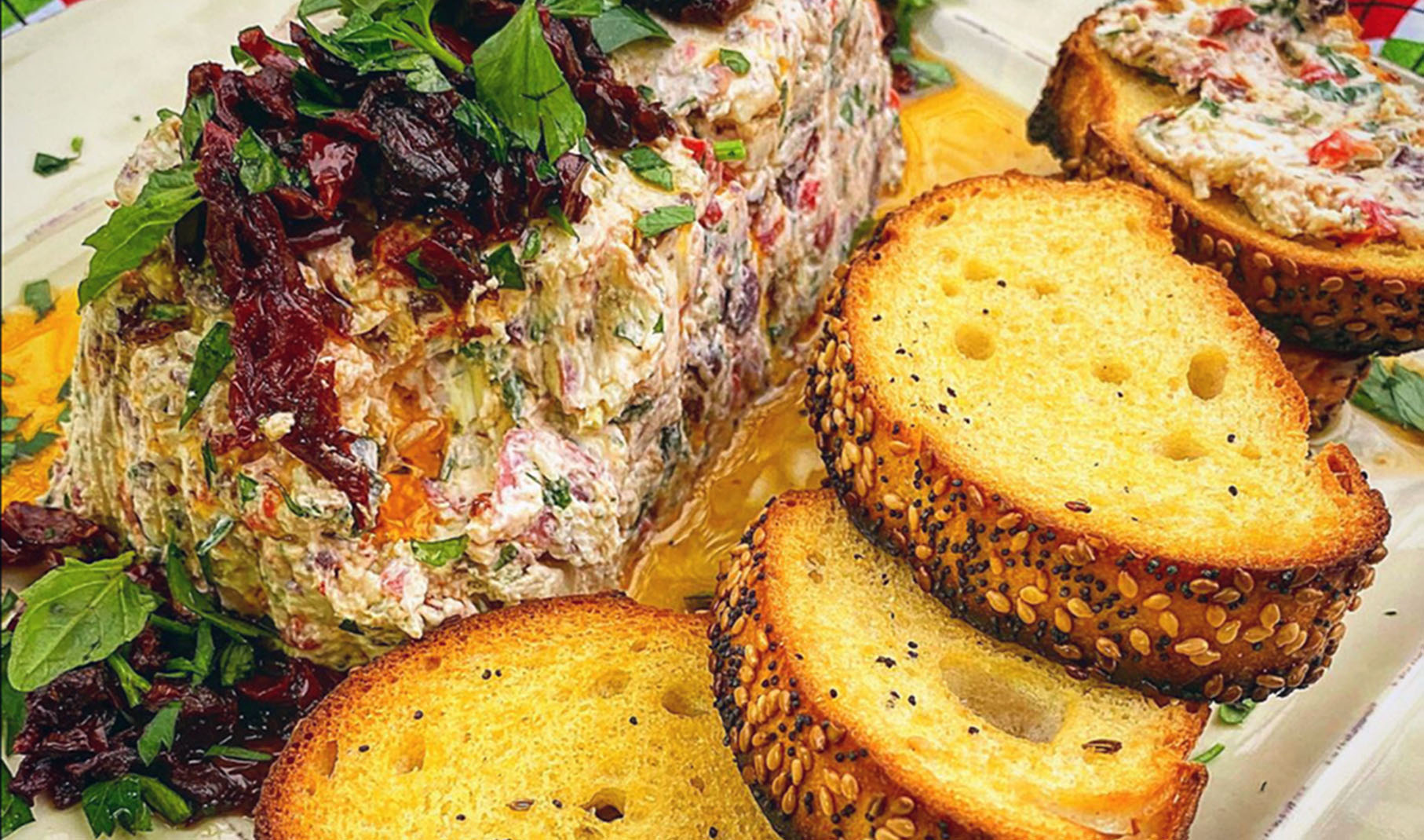 This appetizer combines some of our favorite antipasto nibbles in a wonderful, easy and delicious cheese loaf: peppery salami, salty olives and delicious sun-dried tomatoes, all mixed with plenty of cheese and herbs. Serve this with crostini or crackers at any gathering and watch it disappear. This recipe makes two smallish loaves, but you can cut into 3-4 more traditional cheese balls, if desired. Easy to make, these cheese loaves can keep for up to week, so prep ahead of time and serve during the holidays or anytime you find yourself needing a quick, no-cook, crowd-pleasing appetizer.
We've added kalamata olives because they are one of our favorite things, however you can add whatever you like, such as Castelvetrano or spicy Sicilian olives, if you prefer. If you would like it vegetarian, simply omit the salami. We happen to love the addition of the cured meat, as it adds a happy little element of surprise to each bite. What could better than a bite that includes cheese, salami, tomatoes, olives and toasty bread? Not much, in our opinion. Felix made this for me for the first time around Christmas – it only took one taste and it didn't last past the night.
Tip: We love to serve this with plenty of chopped basil and sun-dried tomatoes on top. Use a jar of sun-dried tomatoes stored in oil for best results. Dry tomatoes can be used but should be rehydrated in hot water for a few minutes to soften them and drained well, then tossed in olive oil to coat before adding to recipe.
Salami, Olive and Sun-Dried Tomato Cheese Loaf Recipe
YIELD
2 small loaves, serving 8-12
DIFFICULTY
Easy
PREP TIME
15 min
COOK TIME
None
SPECIAL TOOLS
Mixer with paddle attachment, mini loaf pans
DIET: GF
Salami, Olive and Sun-Dried Tomato Cheese Loaf Recipe
YIELD: 2 small loaves, serving 8-12
DIFFICULTY: Easy
PREP TIME: 15 min
COOK TIME: None
SPECIAL TOOLS: Mixer with paddle attachment, mini loaf pans
DIET: GF
Ingredients
16 oz (2 bricks) cream cheese, room temp
1 c sour cream
pinch chili flakes
1 T ea fresh basil and parsley, chopped
½ t ea Italian seasoning, garlic powder and onion powder
¼ c pepperoncini, drained and chopped small
¼ c kalamata olives, slivered
2 T pimentos, chopped
2 oz salami, sliced and chopped small
¼ c sun-dried tomatoes, drained and chopped
2 oz parmesan cheese, grated
Instructions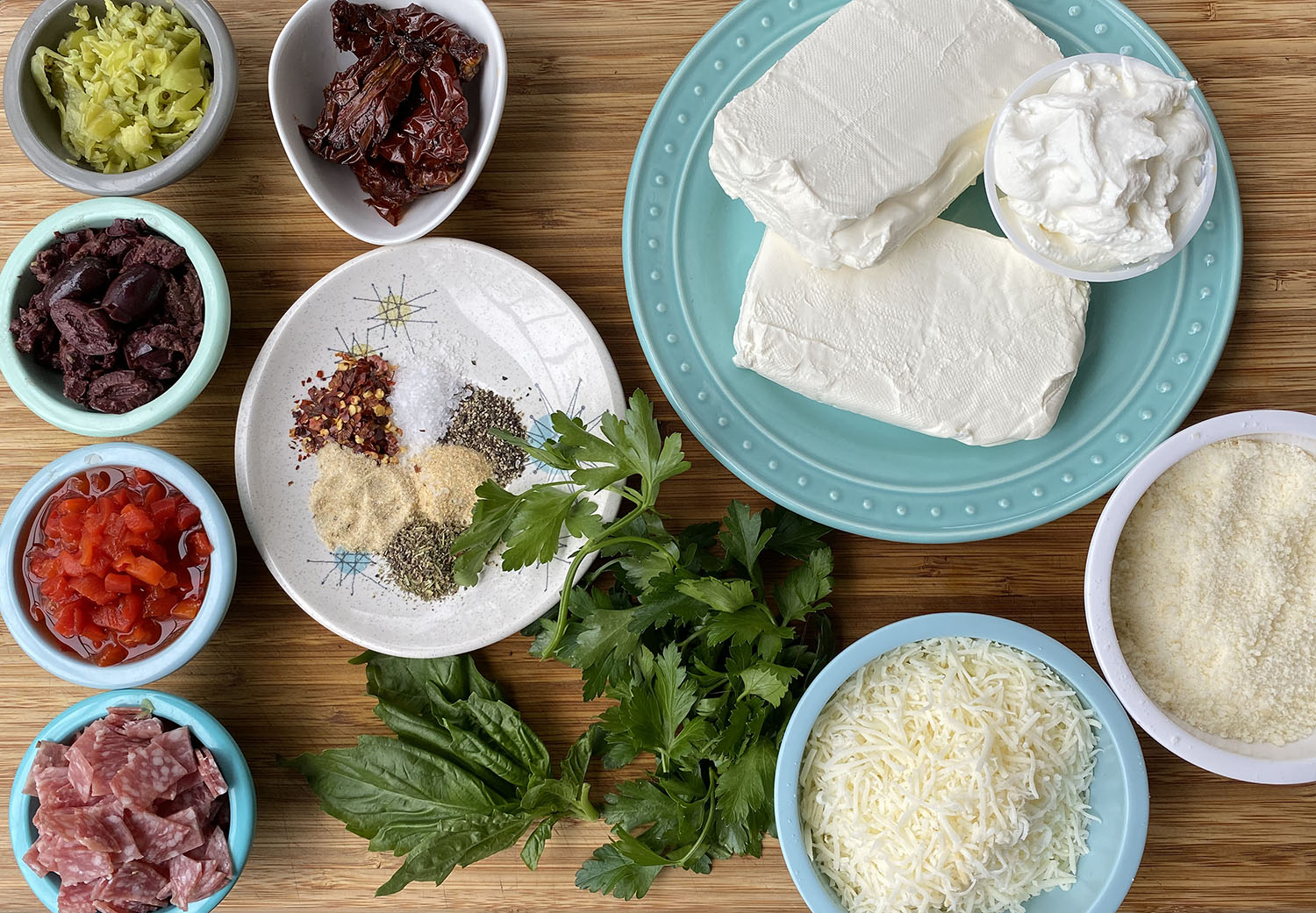 Gather ingredients.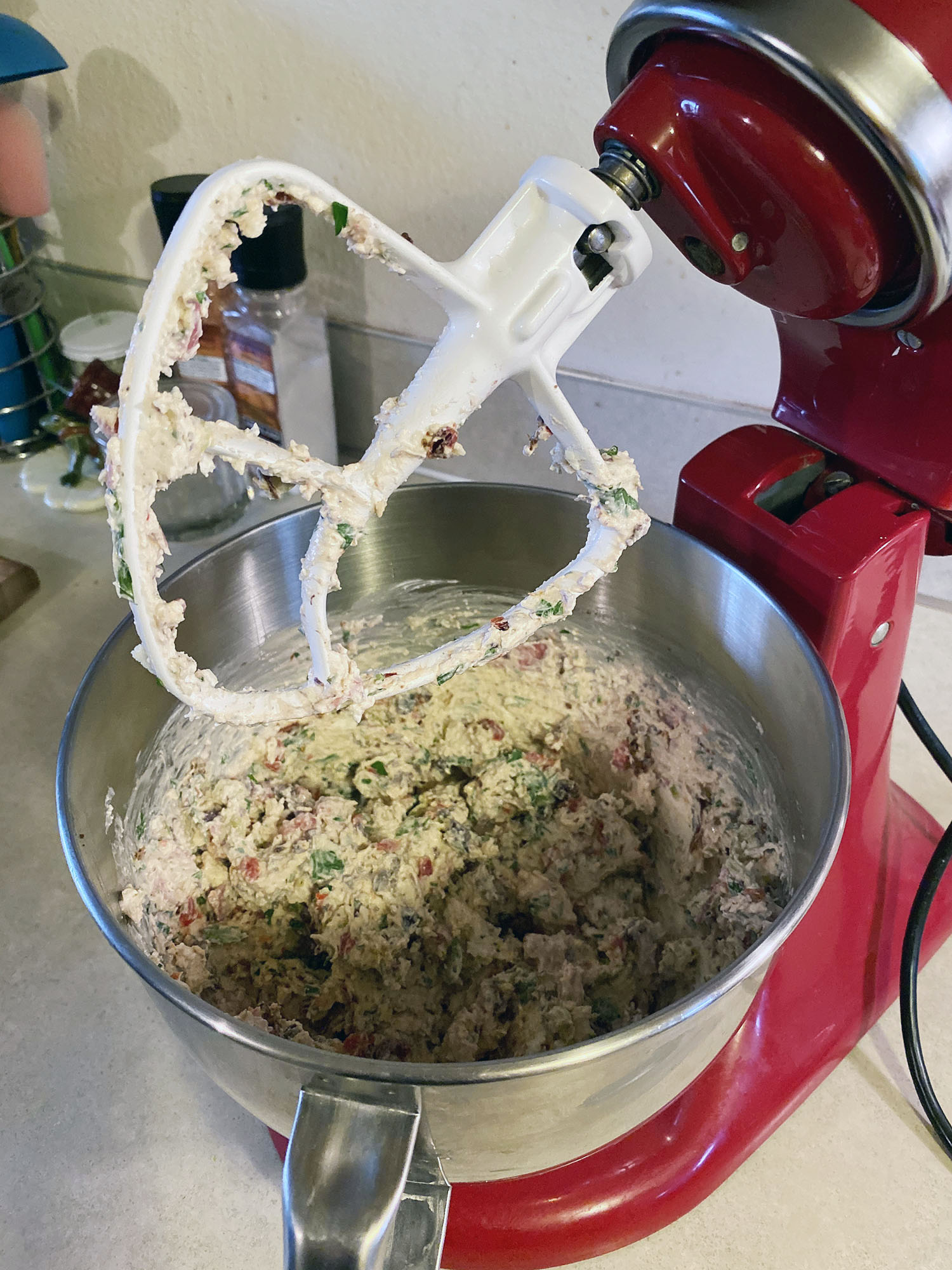 Reserve some chopped basil and sun-dried tomatoes for topping, then combine remaining ingredients in stand mixer with paddle attachment on low speed until well incorporated.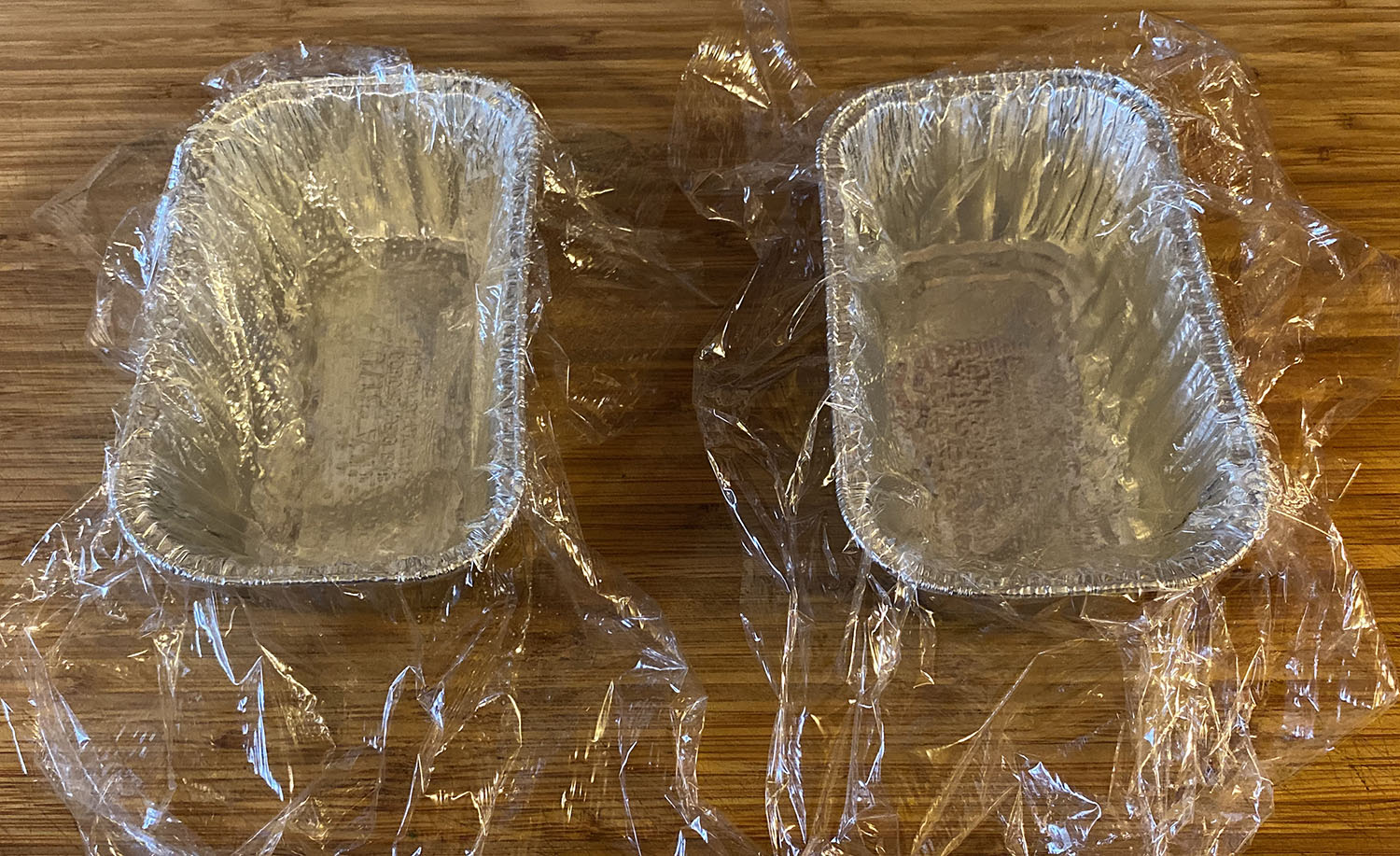 Line loaf pans with plastic wrap for easy removal.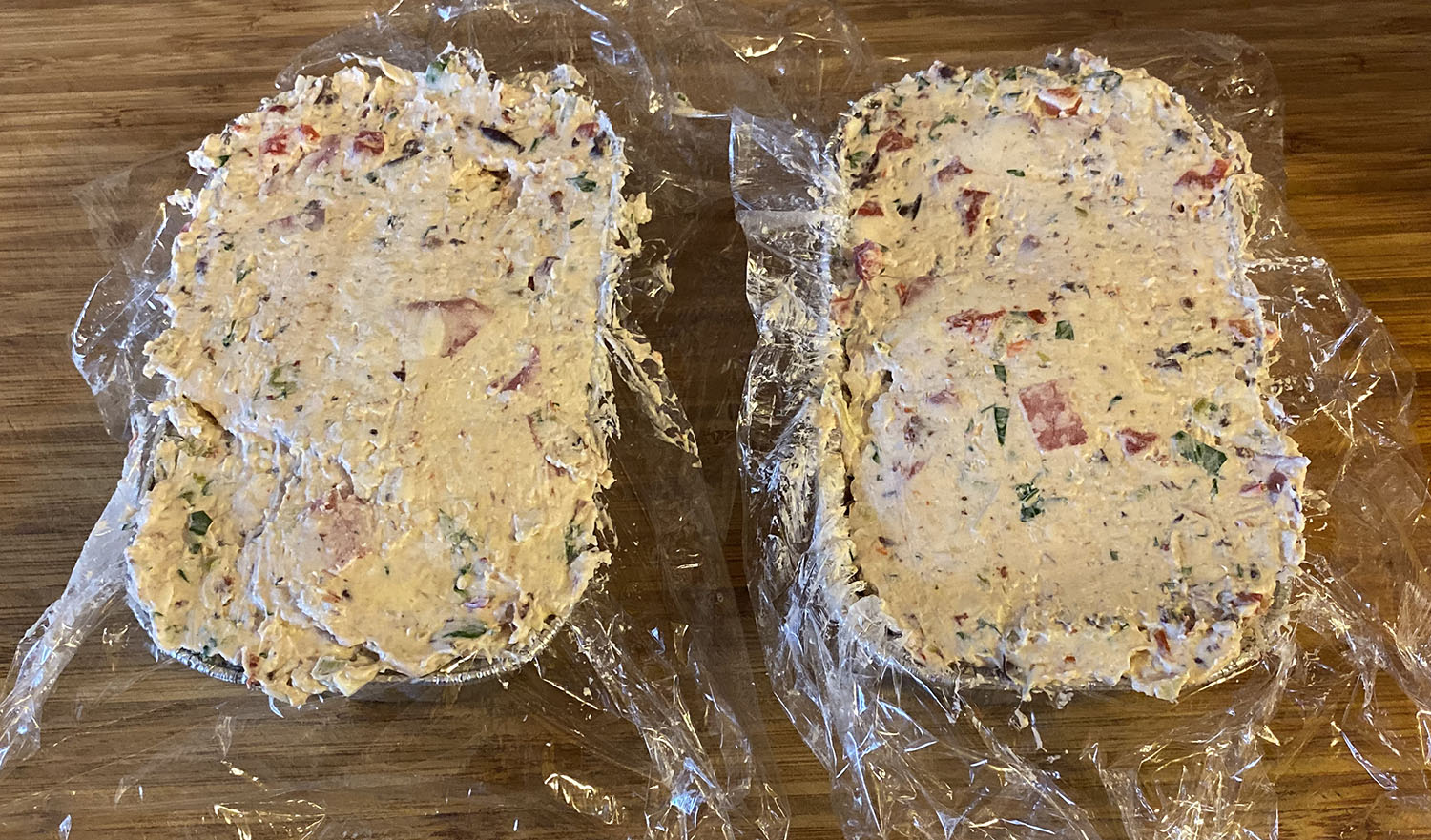 Divide the mixture and pack into each pan, then cover with plastic wrap. Chill well, 2-4 hr or overnight.Turn loaf out onto serving platter and remove pan and plastic wrap. Top with sun-dried tomatoes and basil. Serve with plenty of toasted baguette slices (crostini) or crackers. Serve within 3-5 days of refrigerating for best results.
Meet the Makers
Felix & Greg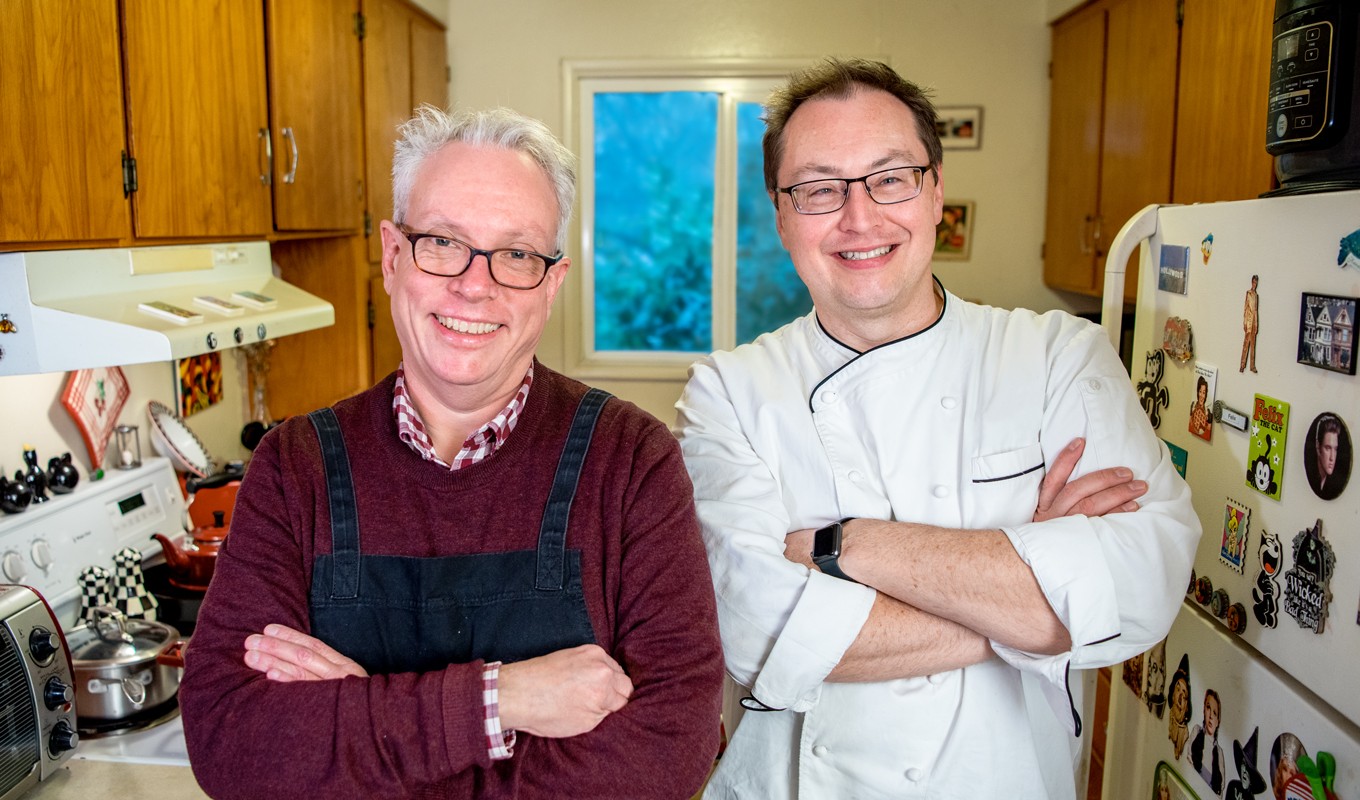 FELIX HUCK
Recipe Creator & Food Photographer
An artist and shutterbug, Felix finds beauty and inspiration in food and nature. He invents and photographs the recipes you'll find here.
GREG CABEZA
Professional Chef & Food Blogger
A food aficionado and lifelong music fan, Greg is an experienced artisan chef. He's also co-recipe creator and food blogger at Felix & Greg.
SUBSCRIBE TO OUR EMAILS
Good ideas could be cooking in your inbox. Sign up for our newsletter.