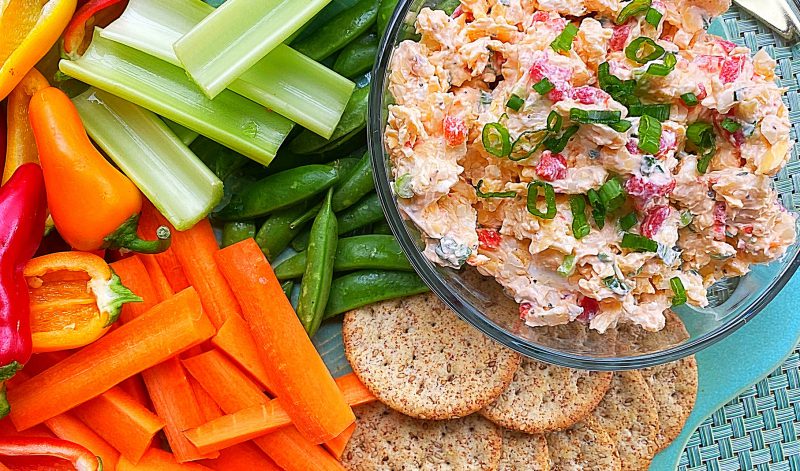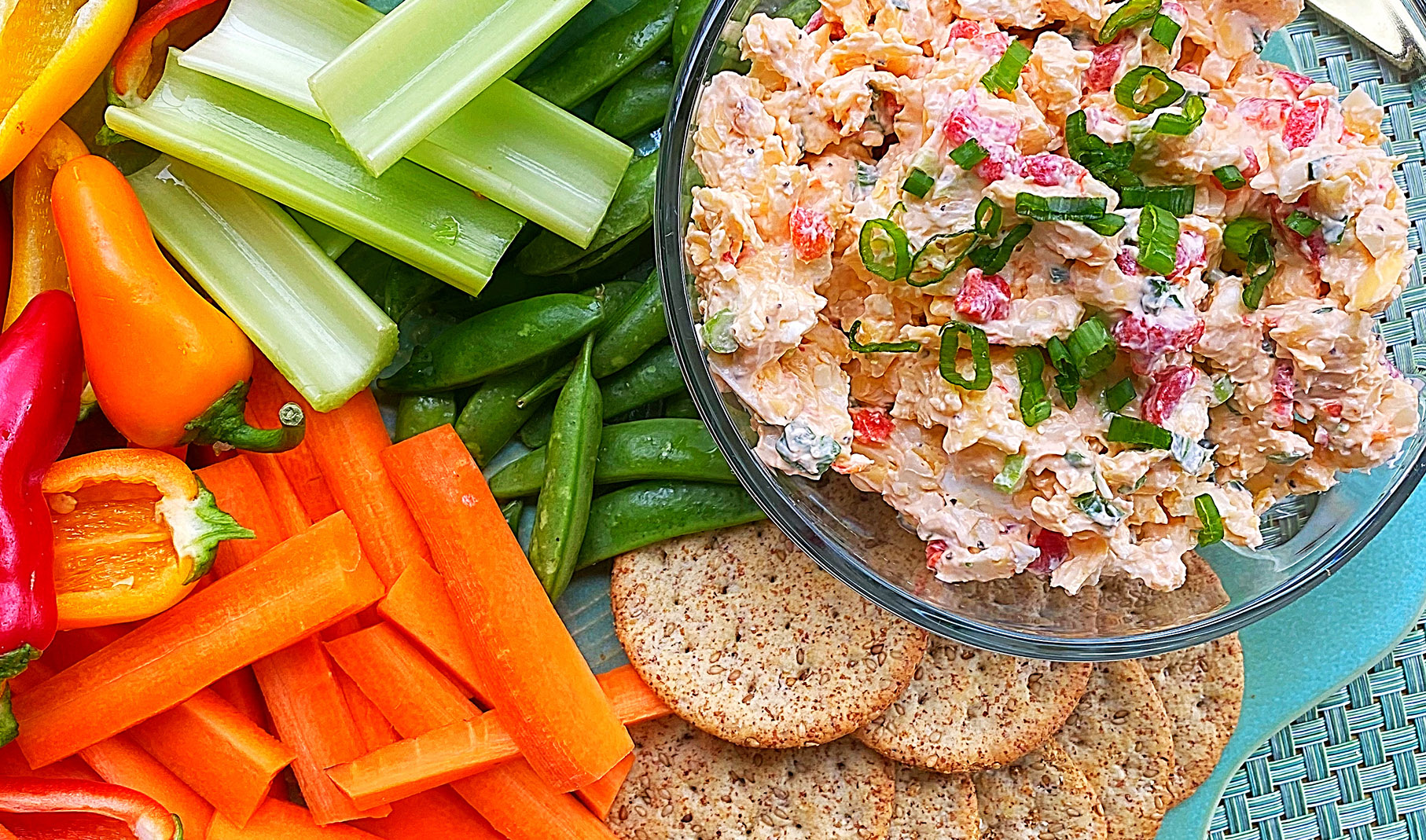 Oh, pimento cheese, how do we love thee? Let us count the ways … This easy little gem of a recipe is so versatile and oh-so addictive, we're sure you'll be singing its praises, as well.
We love it on burgers, toasted sandwiches and alongside fresh or grilled vegetables. It is divine simply as a dip with crackers, and it's really tasty with potato or tortilla chips. Quick to make and fun to eat, you will likely find many ways to add your own twists – try it with a bit of lime juice or Tajin seasoning or mustard or …  whatever suits you! I've even enjoyed it on a fried chicken sandwich, which was insanely delicious! We've also smeared it on pot roast sliders with tasty results.
Whip some together and have it at the ready for everything, from simple tea sandwiches to low-carb lettuce wraps. It's a hugely popular at parties and get-togethers and can be made a few days ahead, so you don't have to worry about making it the day people arrive. Simply set it out with chips and crudités and let everyone have at it!
Pimento Cheese Spread Recipe
SERVES
6-8
DIFFICULTY
Easy
PREP TIME
10 min
SPECIAL TOOLS
Mixer
DIET: GF, Vegetarian
Pimento Cheese Spread Recipe
SERVES: 6-8
DIFFICULTY: Easy
PREP TIME: 10 min
SPECIAL TOOLS: Mixer
DIET: GF, Vegetarian
Ingredients
2 c shredded sharp cheddar cheese
1 c shredded jack cheese
8 oz cream cheese, room temperature
4 green onions, chopped small
2 sm jars pimentos, chopped
2 T mayonnaise
dash of hot sauce, to taste (we love Cholula or Tapatío)
pinch of salt and pepper, to taste
Instructions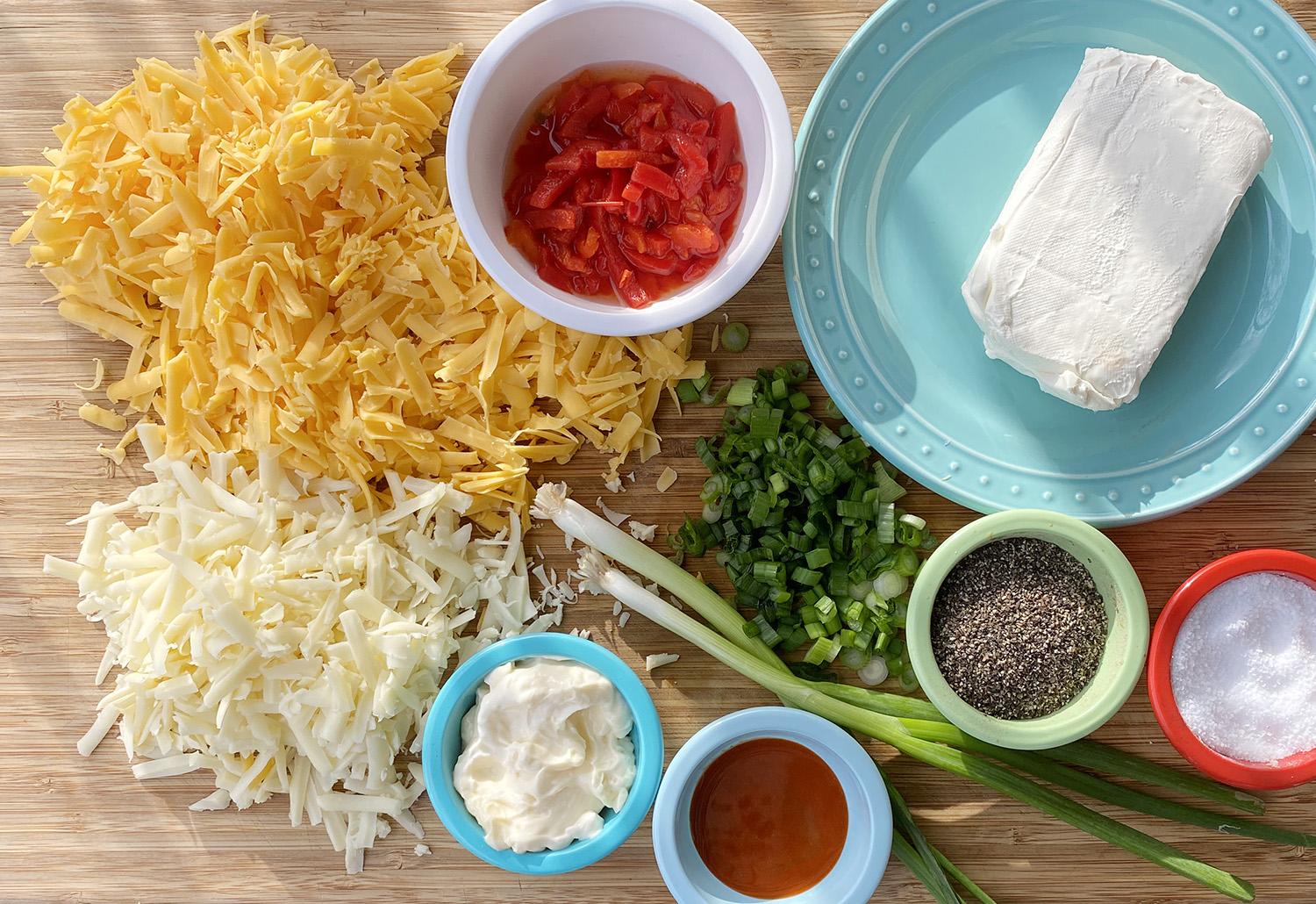 Combine all well with a mixer on medium speed. Taste and adjust seasonings, as desired. Serve with crackers and vegetables, or toast points and chips. Can be made in advance, chilled and stored in an airtight container up to one week.
Meet the Makers
Felix & Greg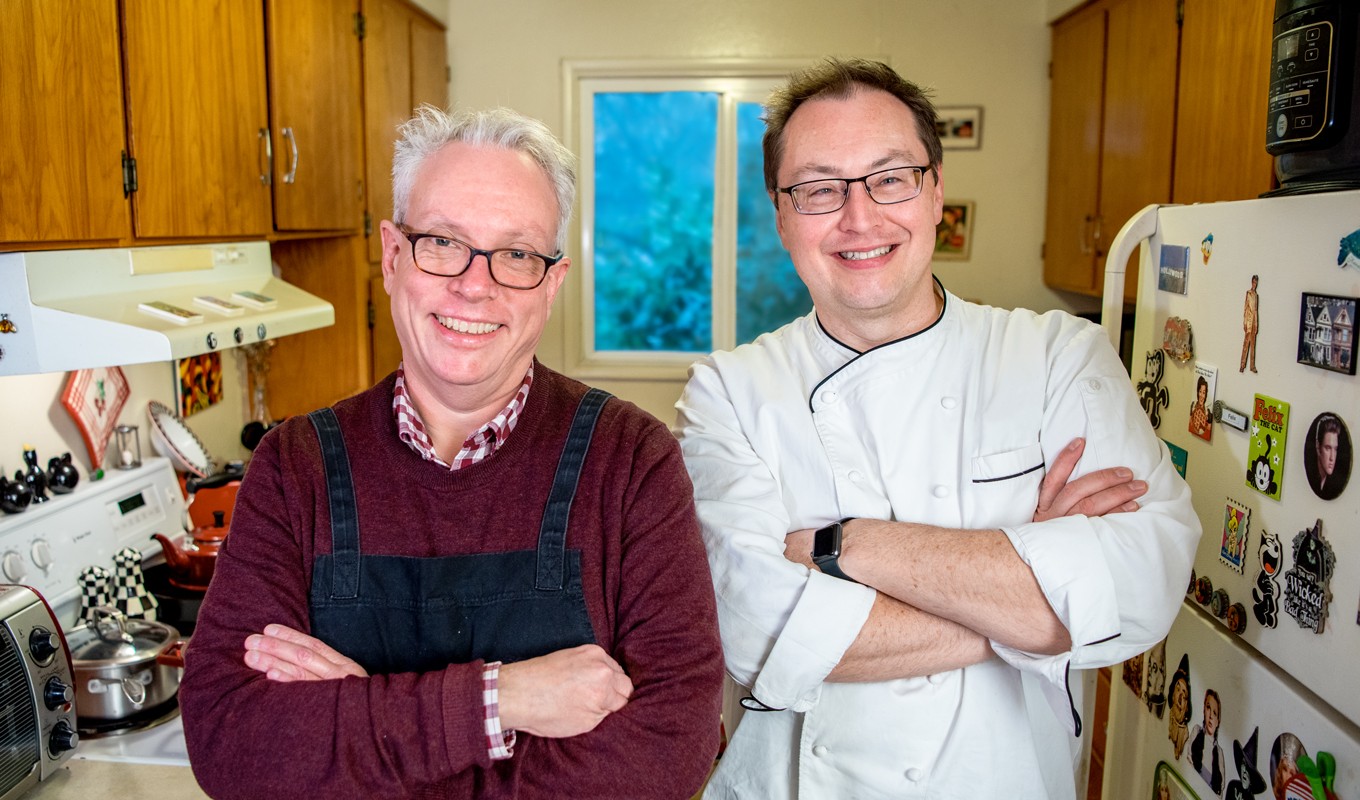 FELIX HUCK
Recipe Creator & Food Photographer
An artist and shutterbug, Felix finds beauty and inspiration in food and nature. He invents and photographs the recipes you'll find here.
GREG CABEZA
Professional Chef & Food Blogger
A food aficionado and lifelong music fan, Greg is an experienced artisan chef. He's also co-recipe creator and food blogger at Felix & Greg.
SUBSCRIBE TO OUR EMAILS
Good ideas could be cooking in your inbox. Sign up for our newsletter.