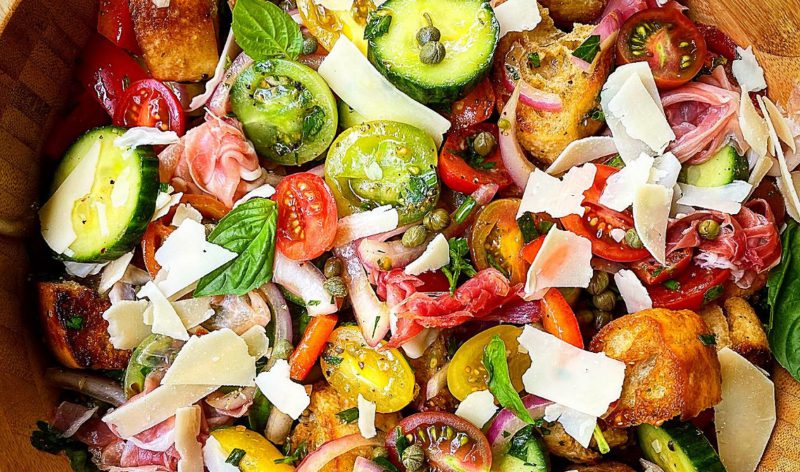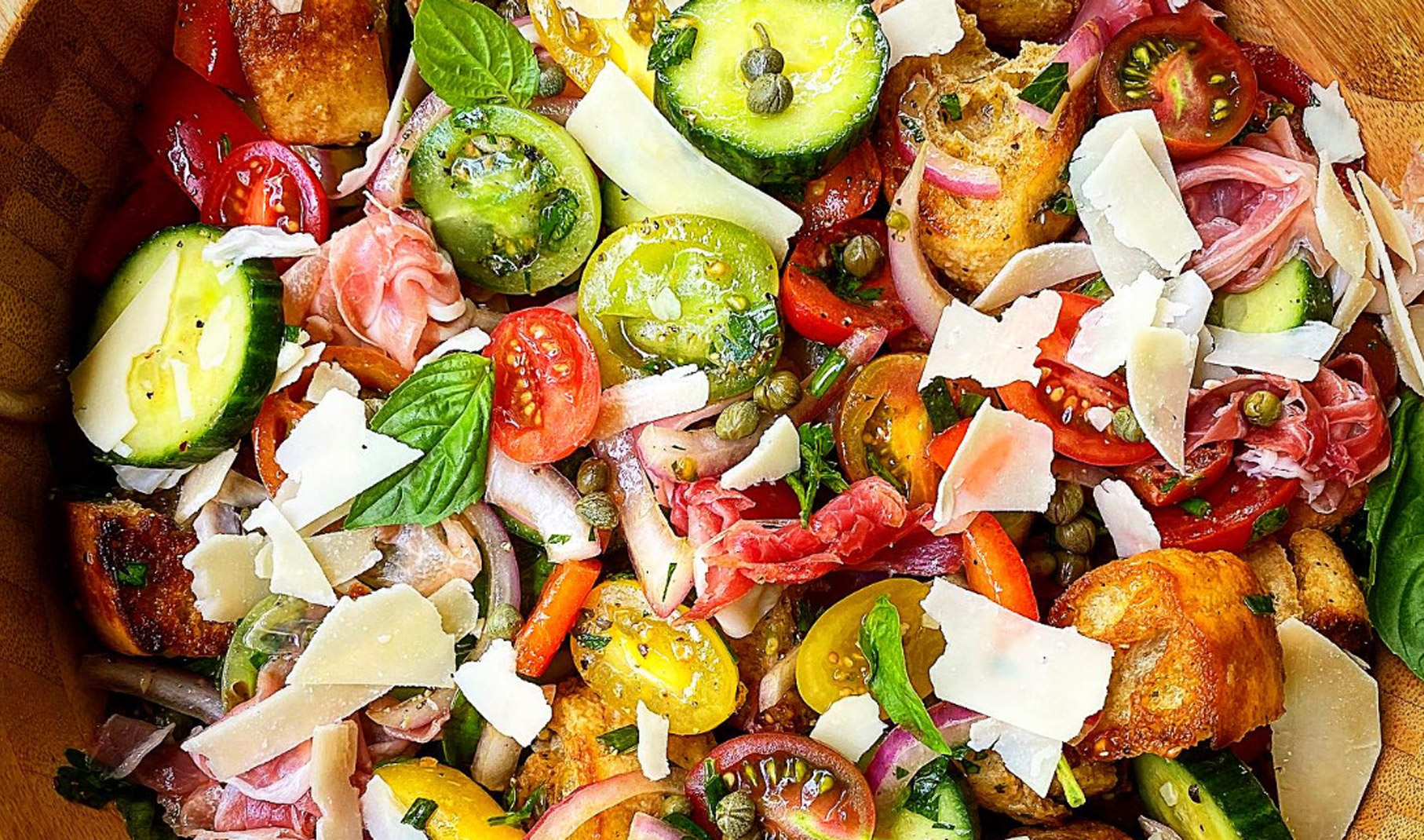 When hot summer weather hits, the last thing we want to do is heat up the kitchen, cooking. It's why we opt for delicious summer salads like Panzanella! The only component that requires any kind of heat is the toasted bread. We quickly sautéed ours to give it some extra flavor, but grilling for a few minutes or just popping the bread into a toaster oven for a bit would be fine, too.
Panzanella is traditionally a toasted bread and tomato salad with garlic — the rest is up to you, so take whatever liberties you prefer. Bump up the amount of veggies by adding romaine lettuce or other greens, and easily adjust the quantities to suit your taste. Our recipe features super fresh garden veggies, bright green herbs and piquant capers and garlic. We've added some prosciutto — because why not — but if you prefer it without, it's just as fantastic.
We picked ripe, sweet cherry tomatoes to make up the body of this salad, as well as cucumbers, bell peppers and red onion to round things out. Make sure to use high-quality artisan bread as the star component. We've chose a local bakery baguette, cut into large chunks; other Italian loaves would be excellent, as well.
Simply toast the bread, make the dressing, and toss everything together — that's it! A big serving plate will garner even more ooohhhs and ahhhhsss. Simply serve with your favorite Pinot Gris or other chilled drinks of choice and enjoy!
Panzanella with Capers and Prosciutto Recipe
SERVES
4
DIFFICULTY
Easy
PREP TIME
15 min
COOK TIME
5 min
DIET: None
Panzanella with Capers and Prosciutto Recipe
SERVES: 4
DIFFICULTY: Easy
PREP TIME: 15 min
COOK TIME: 5 min
Ingredients
Toast
1 med baguette, cut into bite-size chunks (croutons)
6 T olive oil
pinch ea salt, pepper and garlic powder
Dressing
4 cloves garlic, minced
1 T Dijon mustard
¼ c red wine vinegar
pinch salt and pepper, to taste
½ t Italian seasoning
½ t sugar
1 c extra virgin olive oil
Salad
1 red bell pepper, chopped
1 red onion, chopped
1 English cucumber, sliced
4 c cherry tomatoes, halved
¼ c capers
½ c flat-leaf parsley, chopped
¼ c chives, chopped
1 c fresh basil leaves
1 c prosciutto, loosely torn (optional)
½ c Parmesan, shaved
Instructions
Toast
Sauté bread chunks in small batches, starting each round with a tablespoon or so of olive oil and a pinch of seasonings. Set toasted bread aside.
Dressing
Combine all ingredients, whisking well. Felix's tip: add all to a canning jar with tight-fitting lid and shake well. Set aside.
Salad
Add bread to large salad bowl with half of dressing. Toss and let rest 5 min. Add remaining ingredients with remainder of dressing and gently toss. Serve immediately.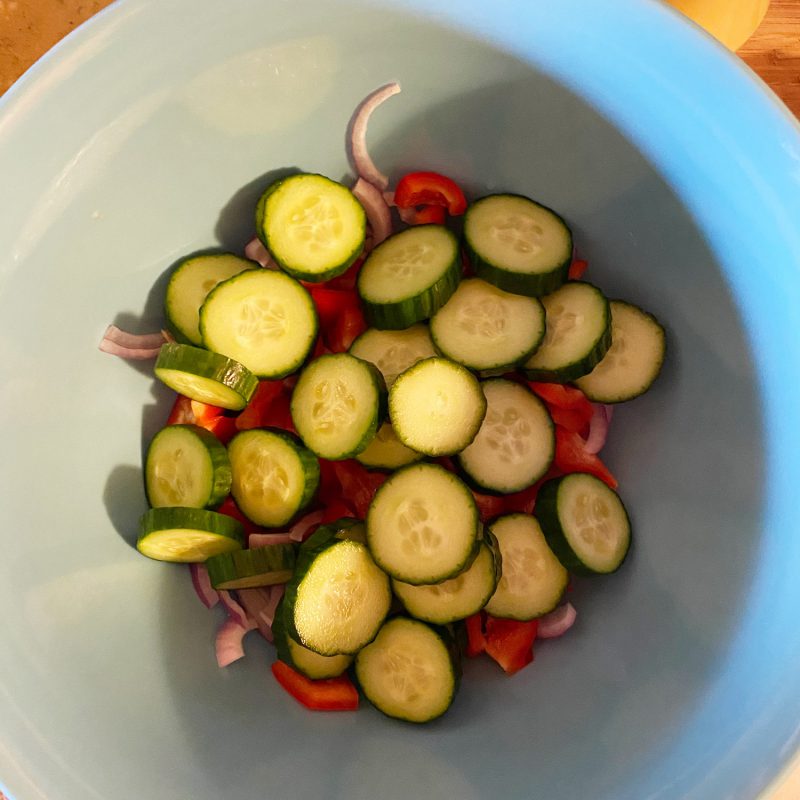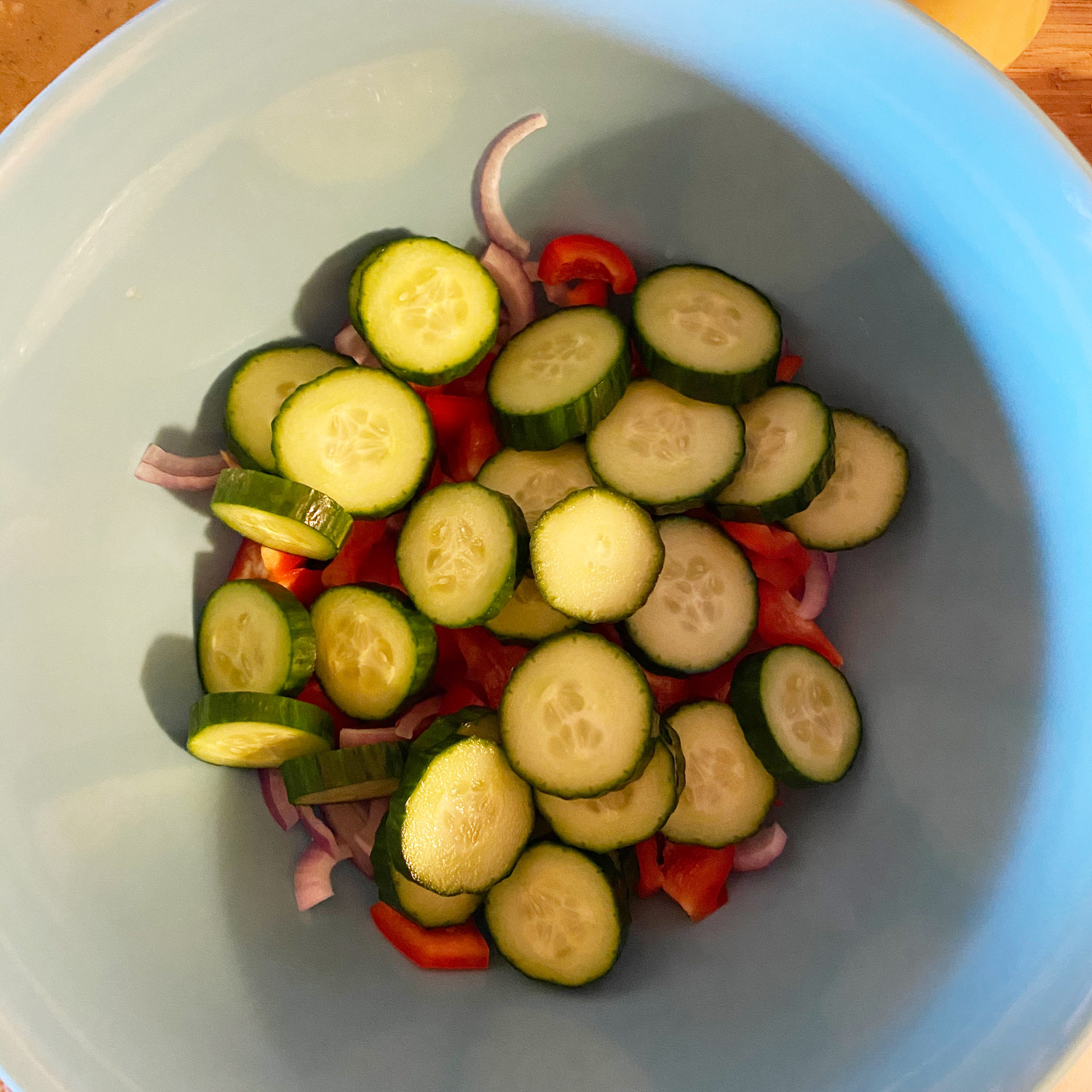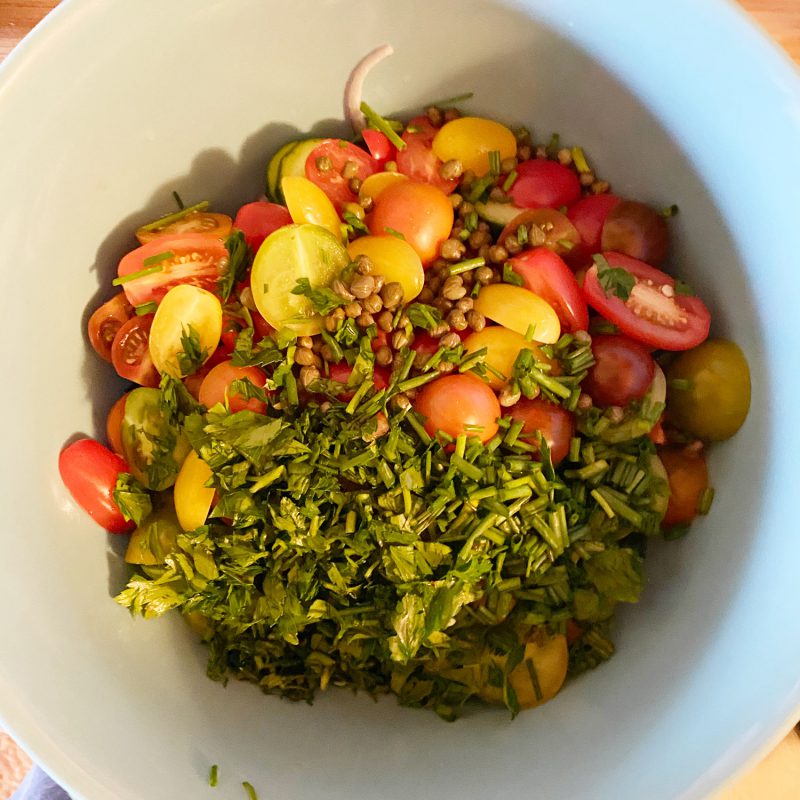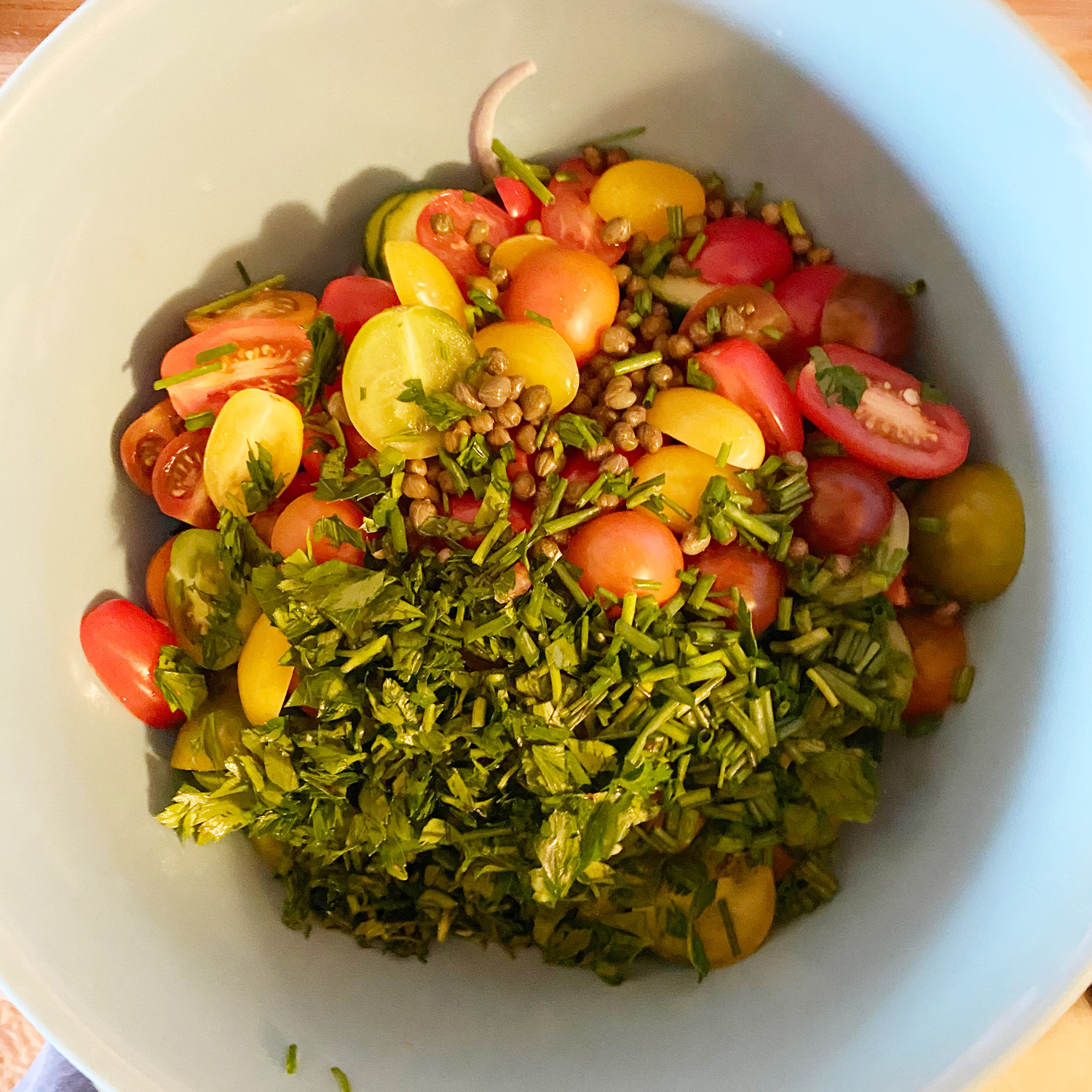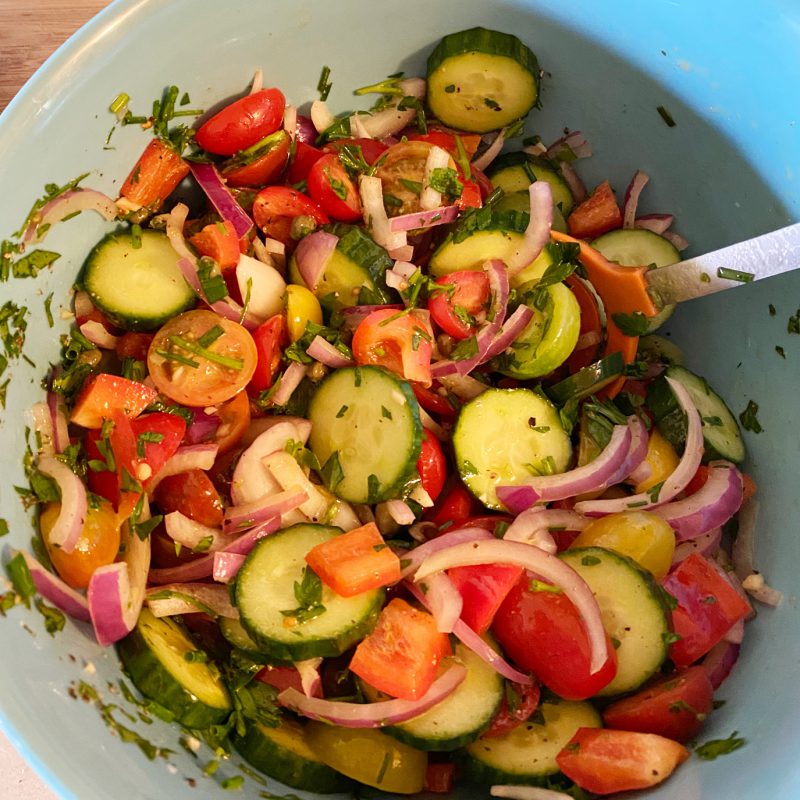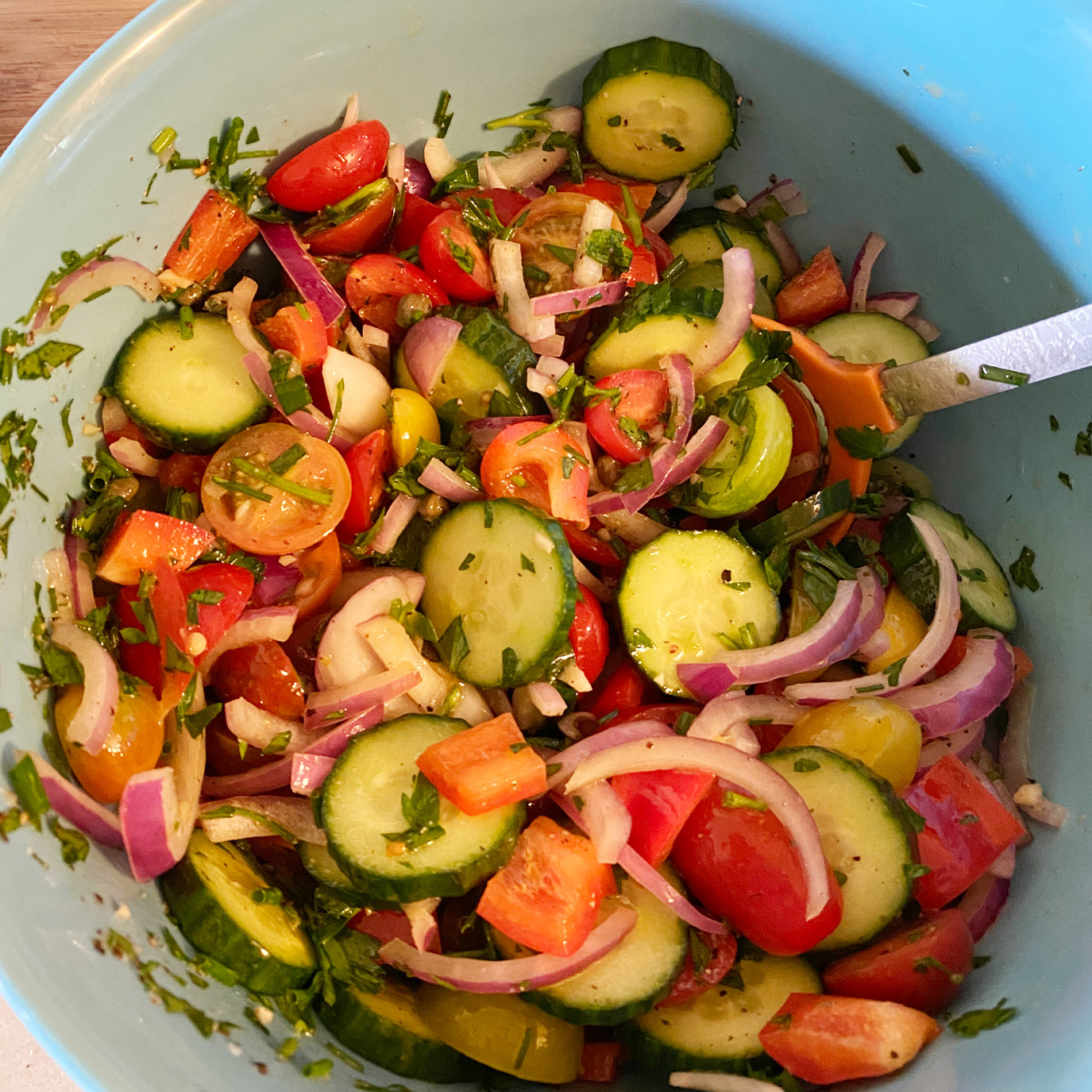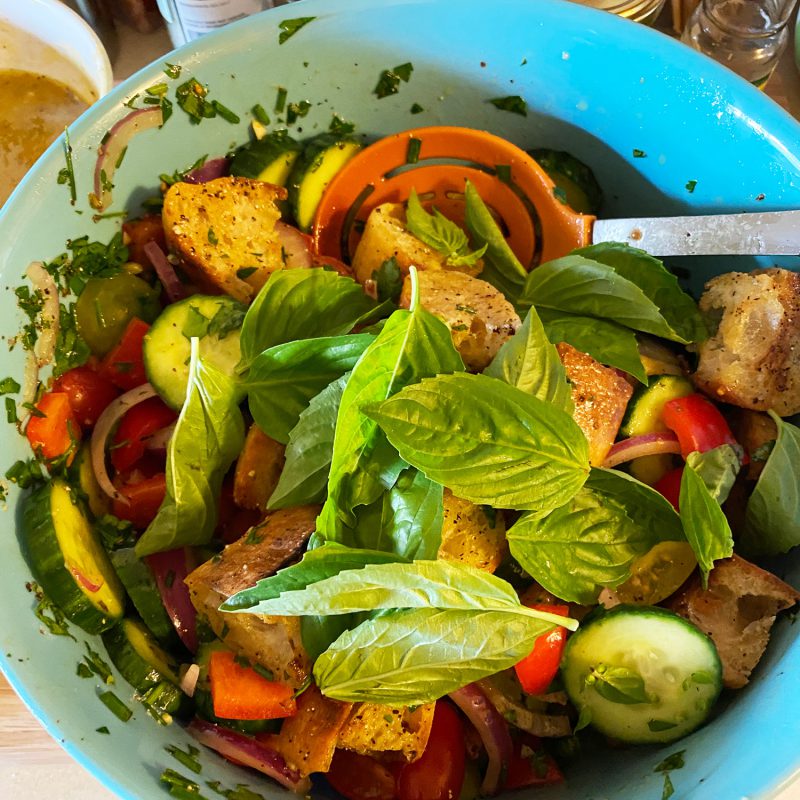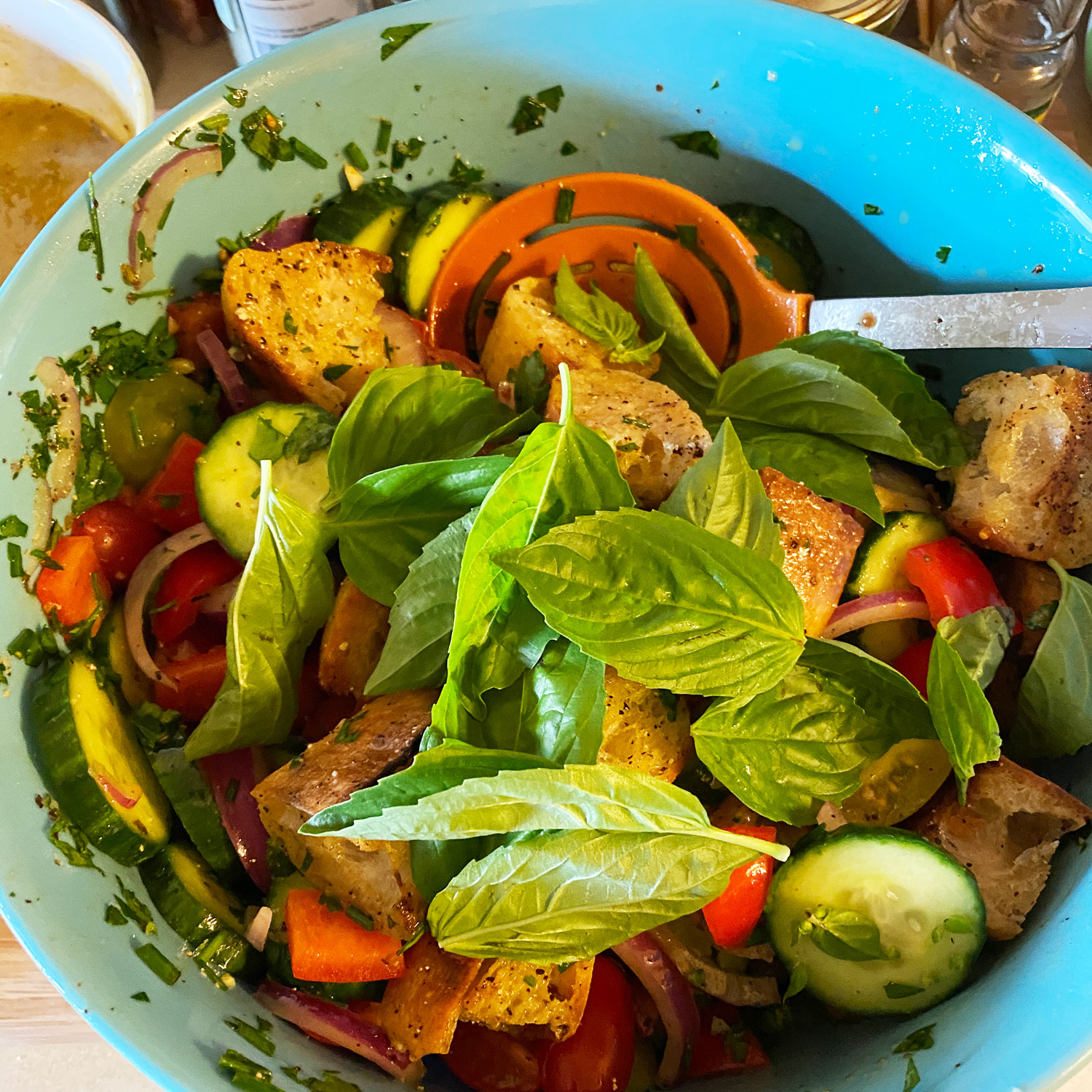 Meet the Makers
Felix & Greg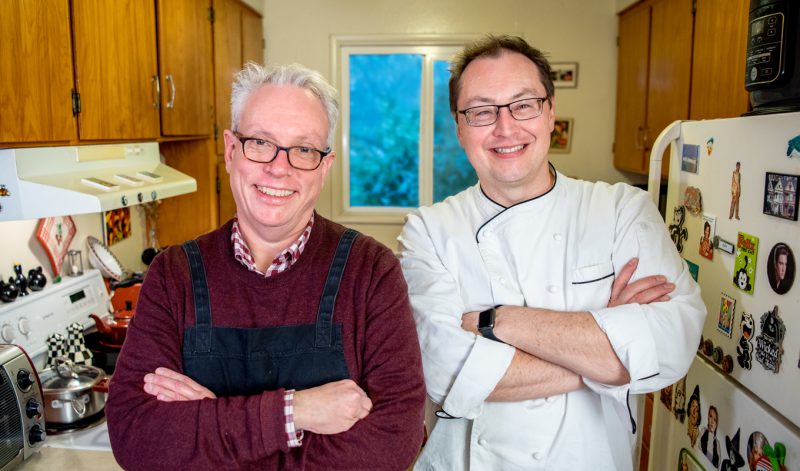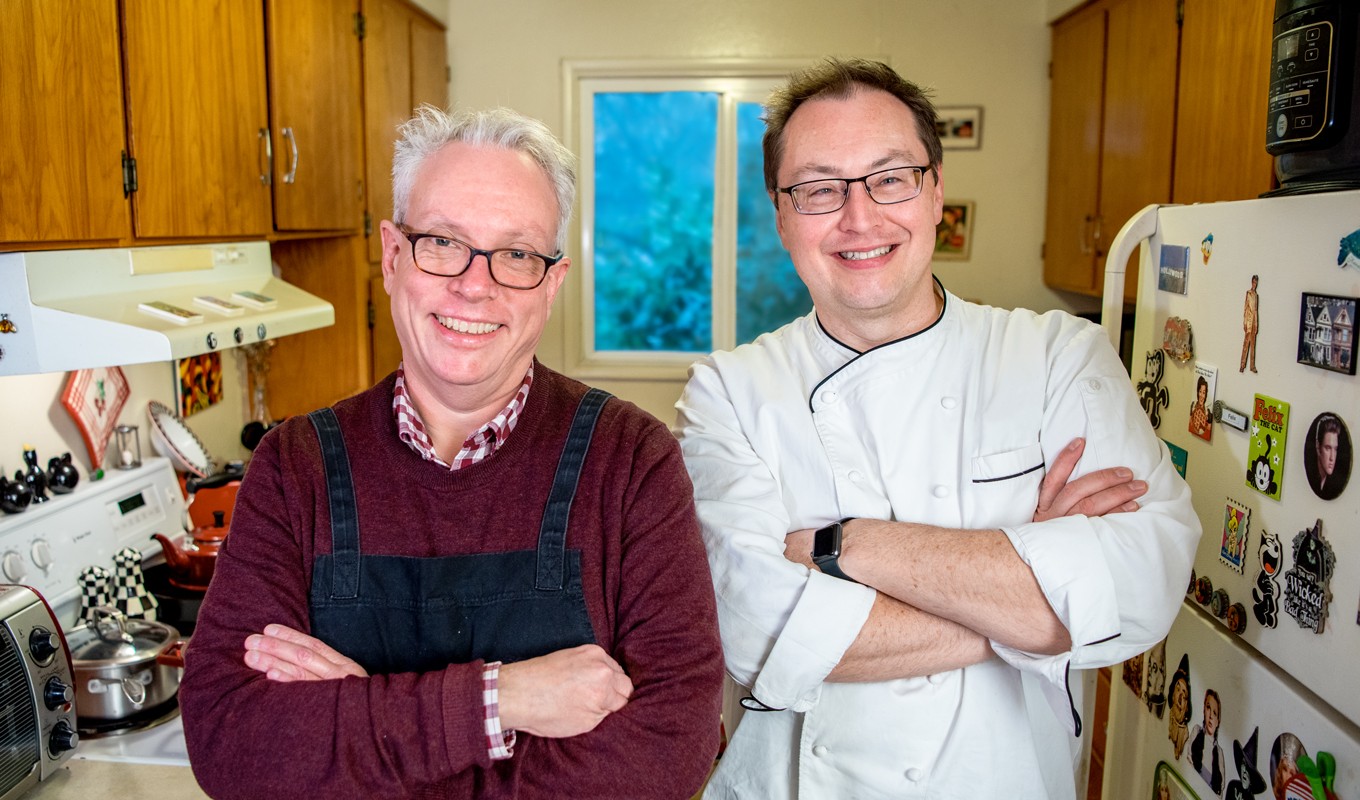 FELIX HUCK
Recipe Creator & Food Photographer
An artist and shutterbug, Felix finds beauty and inspiration in food and nature. He invents and photographs the recipes you'll find here.
GREG CABEZA
Professional Chef & Food Blogger
A food aficionado and lifelong music fan, Greg is an experienced artisan chef. He's also co-recipe creator and food blogger at Felix & Greg.
SUBSCRIBE TO OUR EMAILS
Good ideas could be cooking in your inbox. Sign up for our newsletter.