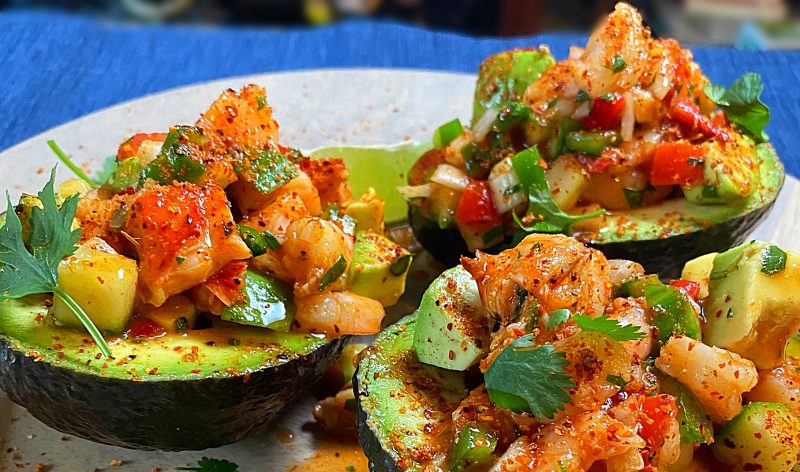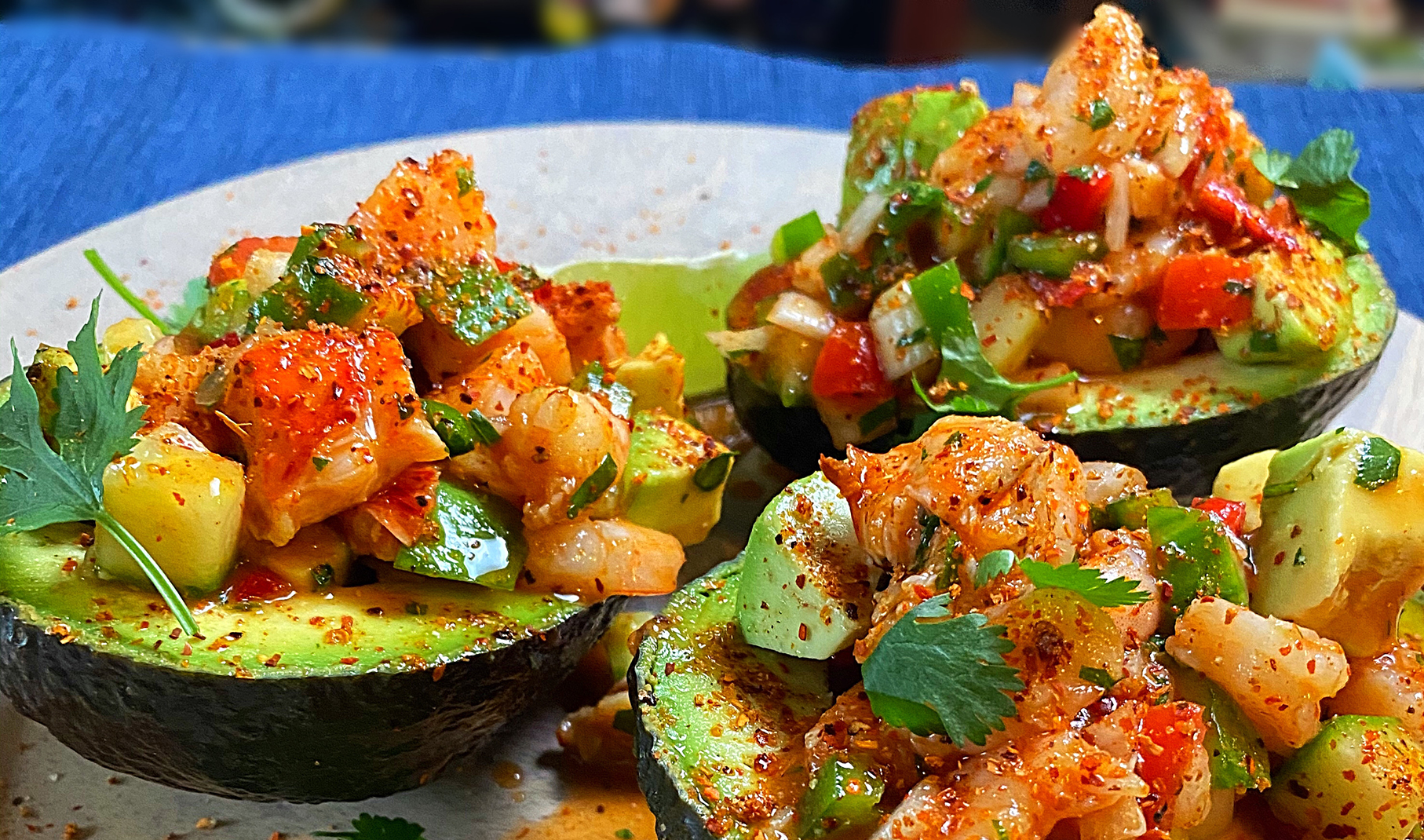 Felix is a wonderful friend who constantly amazes with creations like this. This seafood cocktail is so simple and refreshing. He surprised me with it one day by saying, "I had a bit of lobster that I just wanted to do something with."
Well, thank my lucky stars that I happened to be nearby when that thought struck him, because something magical came into being when he tossed that succulent lobster tail with steamed shrimp, creamy avocado, chopped chilies and tangy lime juice. I shared it with my wife and her parents – all of whom truly love seafood – and they were wowed by this appetizer. We devoured it with chips and beer and were grateful for every bite.
The spice level in this is just right (medium) and can be adjusted to suit your own taste, but don't leave out the cumin or the Tajin seasoning! Tajin is one of our favorite secret/not-so-secret weapons for Mexican foods. Readily available at most supermarkets, it is a tart seasoning blend that adds delicious zest and zing to salads, corn, beans, tacos, seafood and more. We love sprinkling it over this cocktail as a finishing touch, as it adds a whole new level of deliciousness – trust us!
If you don't have lobster, substitute crab, scallops or a cooked, firm white fish, such as halibut or rockfish. Just make sure you have enough of everything, because this disappeared very quickly at our table.
Mexican Shrimp and Lobster Cocktail Recipe
SERVES
4
DIFFICULTY
Easy
PREP TIME
15 min
COOK TIME
10 min
SPECIAL TOOLS
None
DIET: GF, use sugar-free ketchup for keto diets
Mexican Shrimp and Lobster Cocktail Recipe
SERVES: 4
DIFFICULTY: Easy
PREP TIME: 15 min
COOK TIME: 10 min
SPECIAL TOOLS: None
DIET: GF, use sugar-free ketchup for keto diets
Ingredients
½ lb shell-on shrimp (medium prawns are best, but shrimp meat would work)
½ lb lobster tail
⅓ c ketchup
⅓ c spicy tomato juice
2 T hot sauce, such as Cholula (Felix's favorite)
2 ripe med-size tomatoes, chopped
½ med-size white onion, chopped
½ English cucumber, chopped
1 avocado, diced, plus 2 more avocados for serving in, if desired
1 jalapeño, chopped fine
2 sm Fresno chilies, chopped fine
1 c cilantro, roughly chopped
2 limes, juice of
salt and pepper to taste
1 t cumin, ground
1 t Tajin, plus more for garnish
Instructions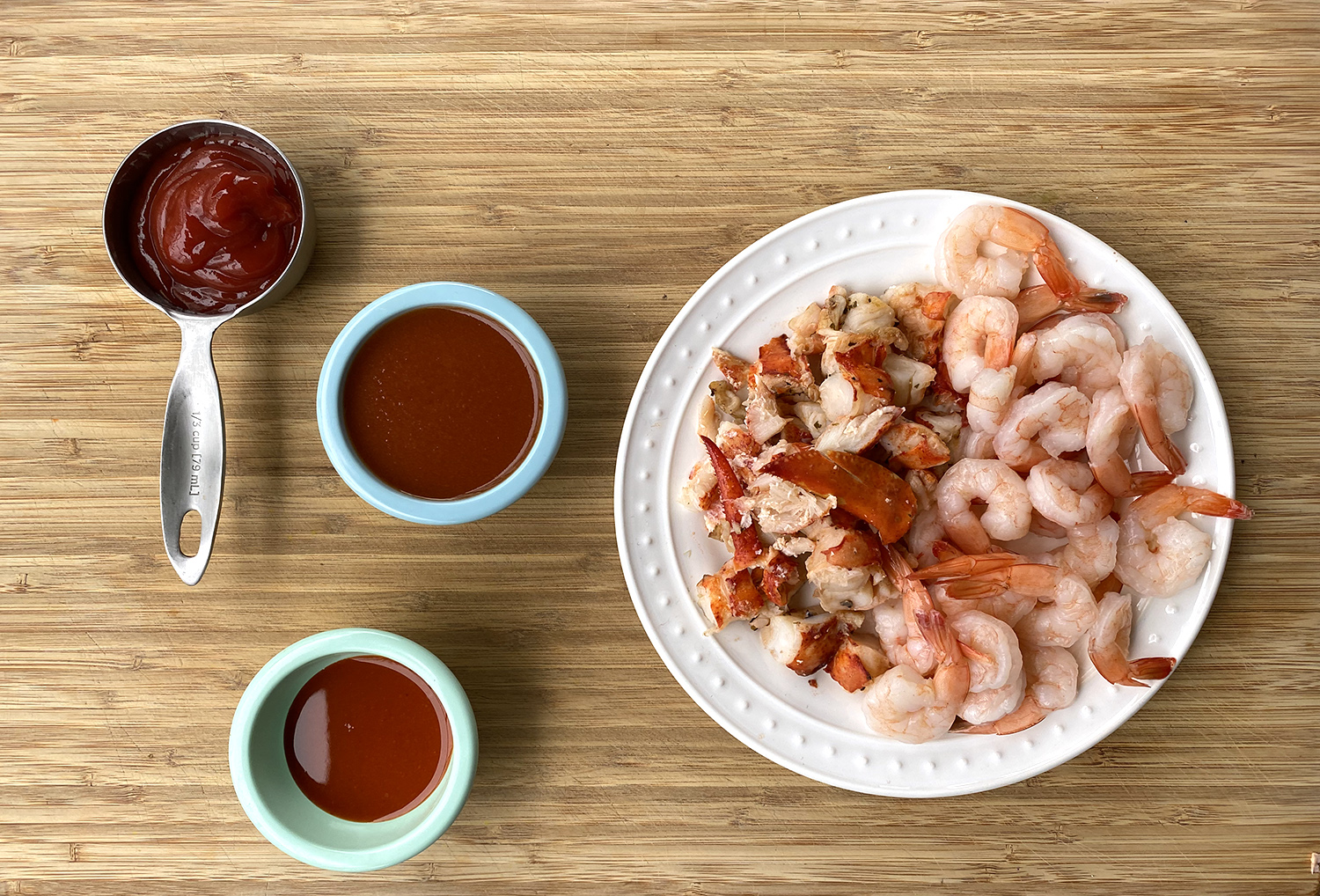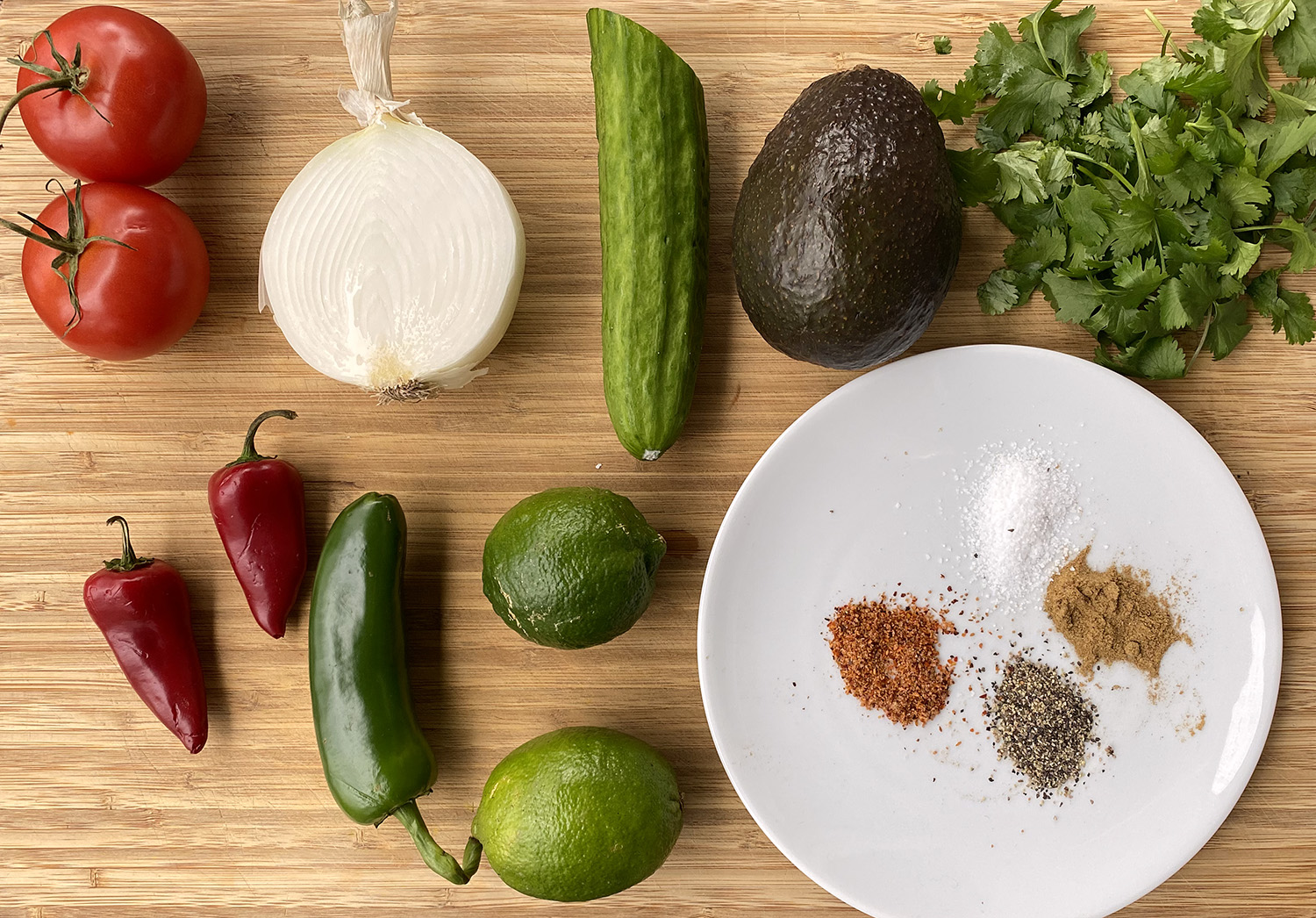 Gather ingredients.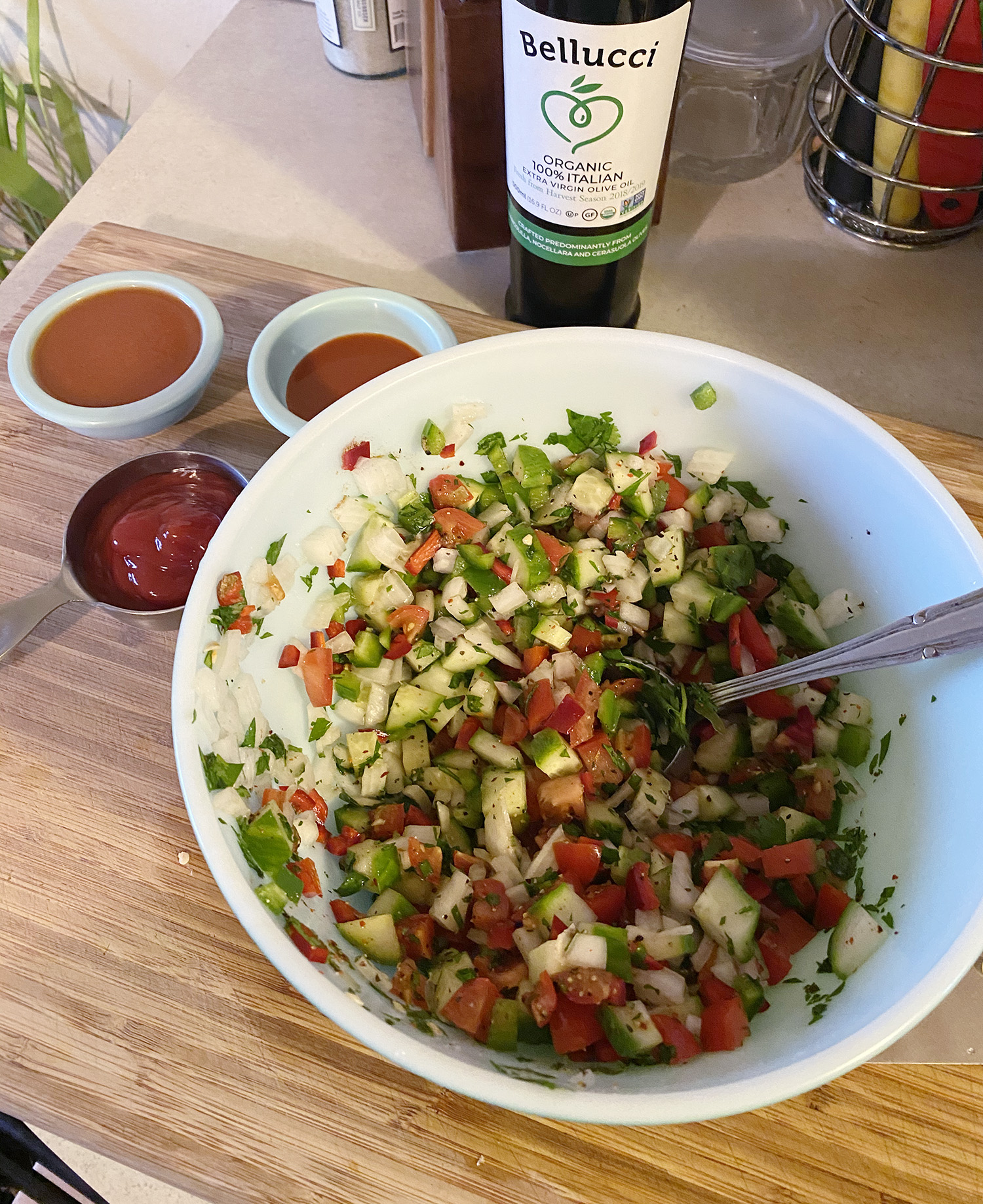 Steam lobster and shrimp separately until done, approx. 2 min for shrimp, and 8 min for lobster tail, cooked in shell. Remove shells from lobster and shrimp when cool enough to handle and chop seafood into ½" cubes or smaller. Chop all vegetables into similar ½" cubes.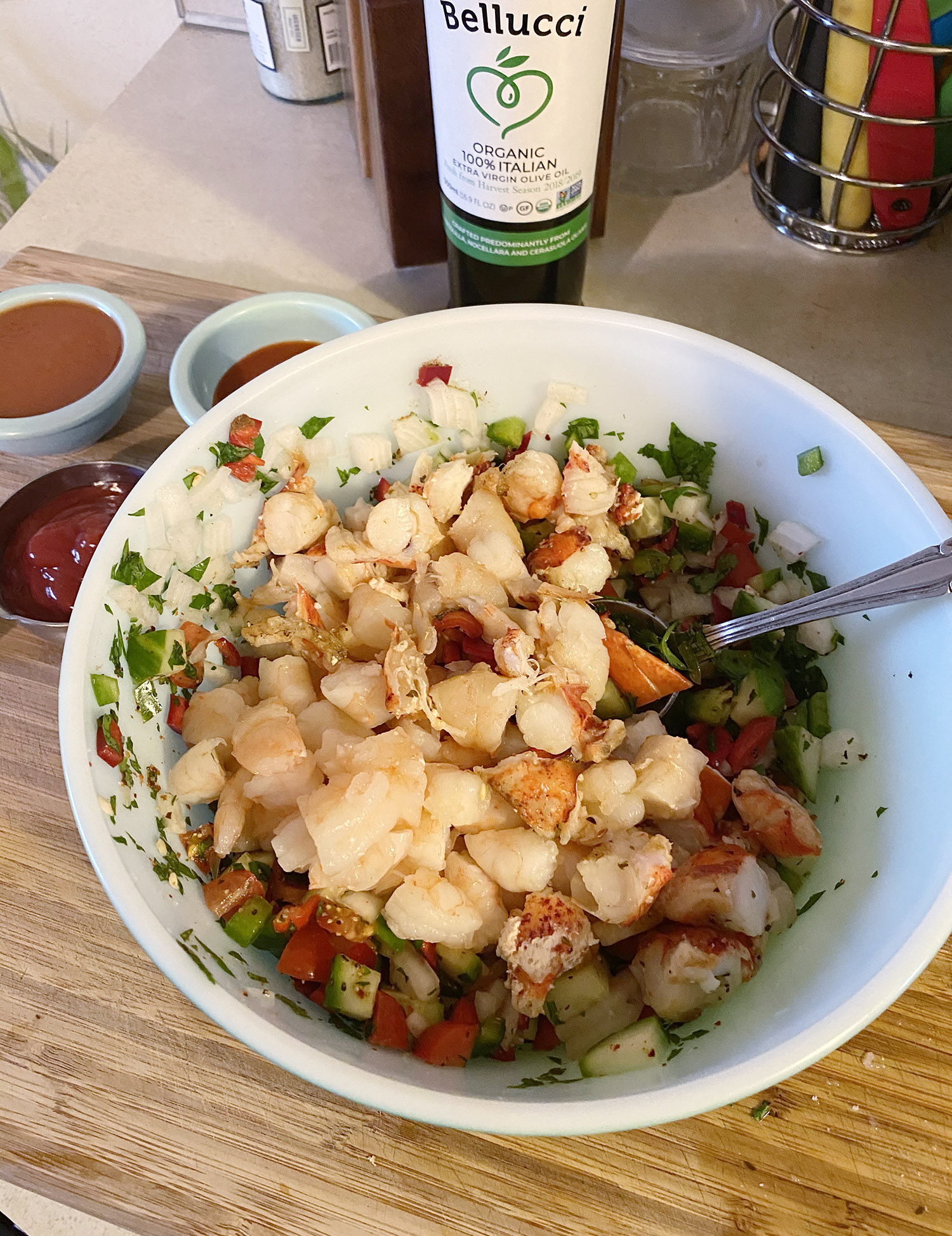 Toss all together gently with lime juice and seasonings. Taste and adjust flavors, as desired.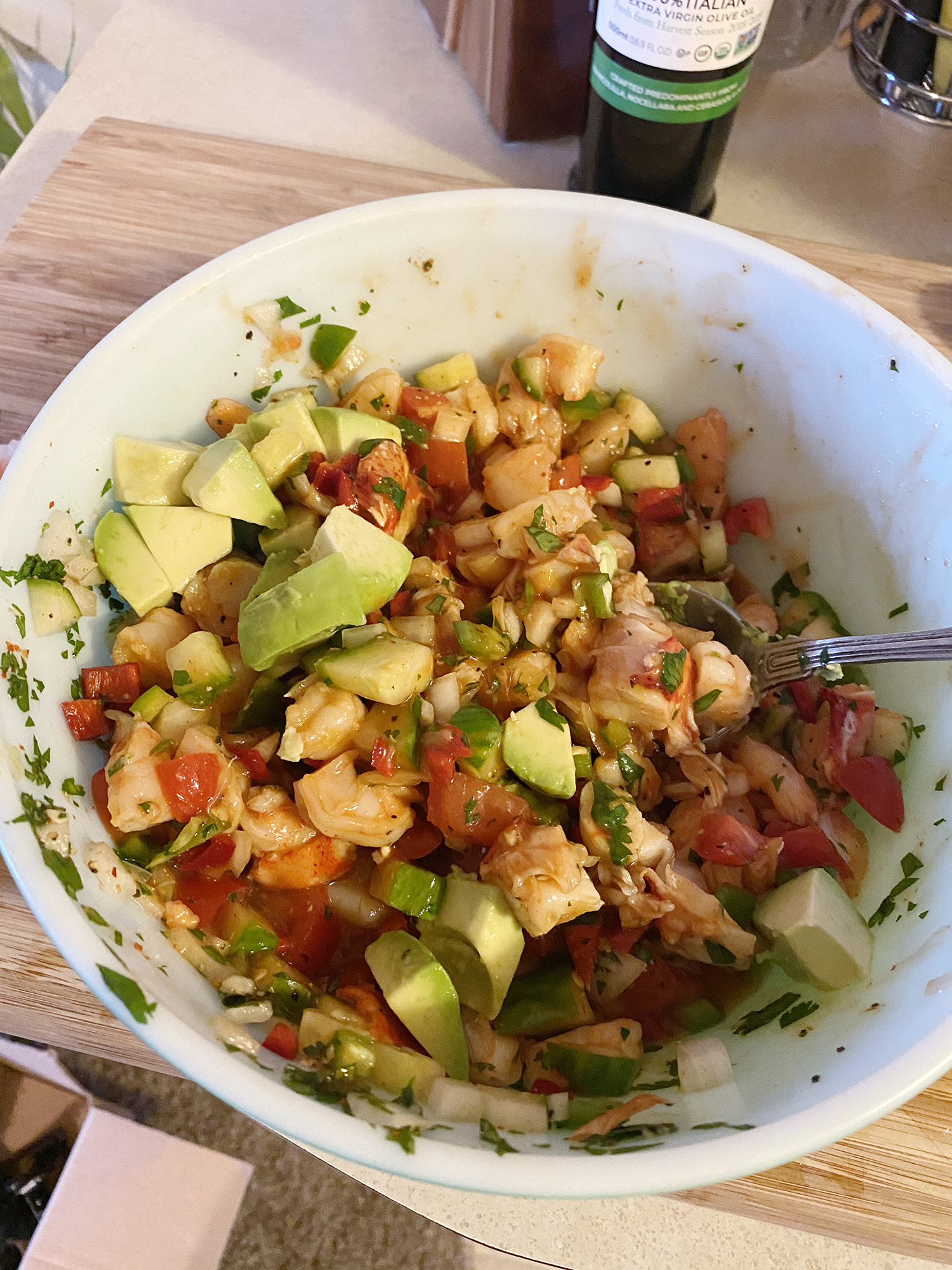 Serve in avocado halves, if desired, with more Tajin sprinkled on top. We suggest serving these with cold beer and tortilla chips as an appetizer. Enjoy!
Meet the Makers
Felix & Greg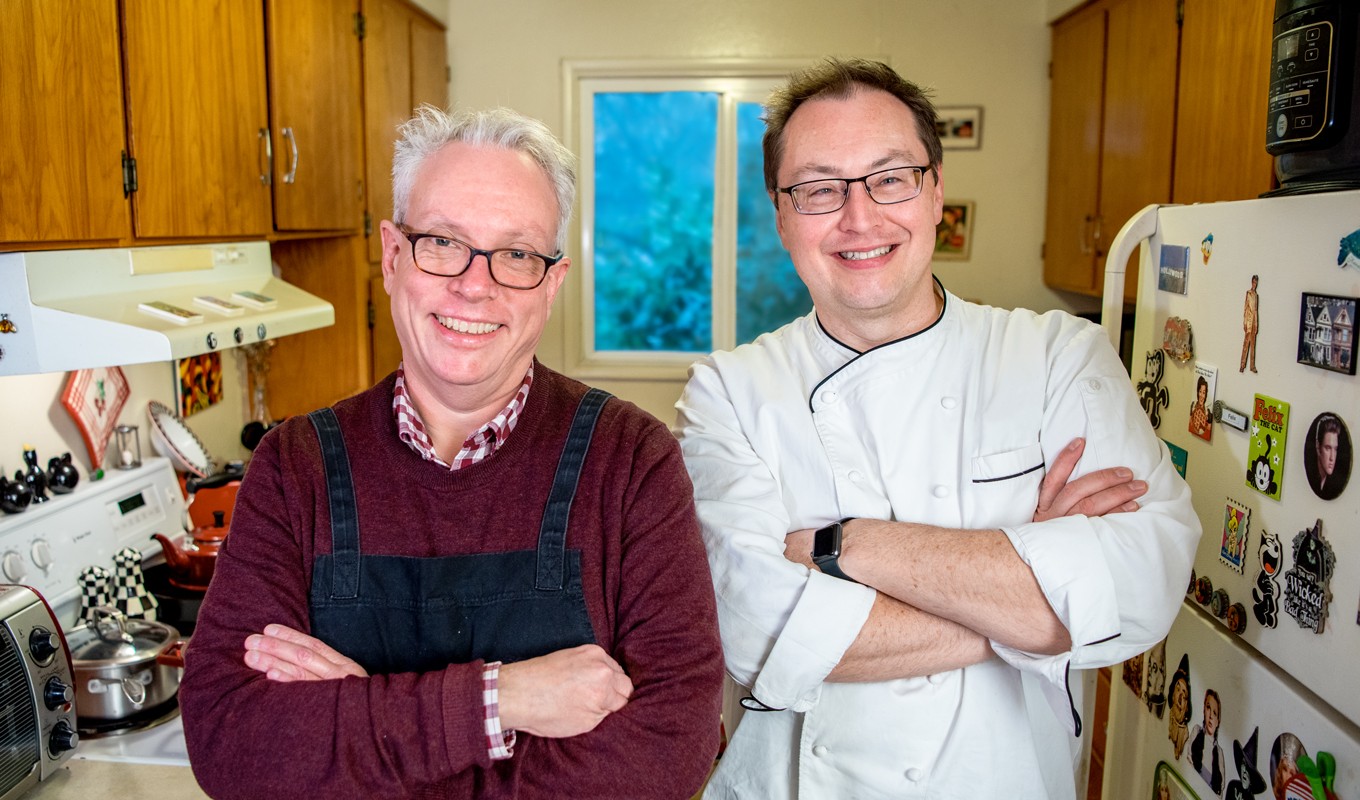 FELIX HUCK
Recipe Creator & Food Photographer
An artist and shutterbug, Felix finds beauty and inspiration in food and nature. He invents and photographs the recipes you'll find here.
GREG CABEZA
Professional Chef & Food Blogger
A food aficionado and lifelong music fan, Greg is an experienced artisan chef. He's also co-recipe creator and food blogger at Felix & Greg.
SUBSCRIBE TO OUR EMAILS
Good ideas could be cooking in your inbox. Sign up for our newsletter.