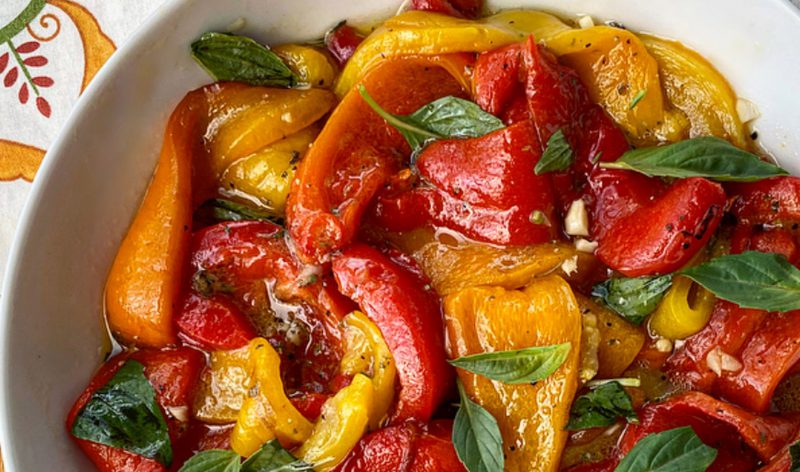 Bell peppers are a fundamental ingredient in many of our recipes, and we absolutely love the flavors they bring to complex dishes. But sometimes we just want to make them the stars of the show, feasting on them simply roasted, gloriously dressed and incredibly delicious. Roasting peppers concentrates their sweetness, and home-roasting creates an entirely different flavor than what those store-bought, canned peppers can deliver. That's not to say that the bottled peppers aren't delicious, because they are, and we often use them in our recipes. For this appetizer, however, where the peppers should really shine, roasting them at home is a must.
The roasting method is easy: just grill or broil the peppers until blistered on all sides, then immediately place in an airtight container or a zip-top bag, and let rest 15 min. This will loosen the skins and make them very easy to peel. When cool enough to handle, slip the skins off the peppers (a few bits will likely not come off, and that's fine), and remove any seeds. We avoid rinsing the peppers, if possible, since the natural juices taste amazing, and we hate to waste even a drop. Once they've been cleaned, you can enjoy them with a bit of salt, pepper and olive oil, or layer on a piping-hot pizza with some goat cheese or try them with our favorite Dijon Vinaigrette and fresh basil. Set yourself up with some crusty bread and wine, pull up some Netflix, and chill.
Marinated Roasted Peppers Recipe
SERVES
4
DIFFICULTY
Easy
PREP TIME
15 min
COOK TIME
4 min
DIET: GF, Vegan
SERVES: 4
DIFFICULTY: Easy
PREP TIME: 15 min
COOK TIME: 4 min
DIET: GF, Vegan
Ingredients
Marinated Roasted Peppers
4-6 large sweet bell peppers, red/yellow/orange, no green
3 T extra virgin olive oil
Dijon Vinaigrette (recipe follows)
¼ c fresh basil leaves, chopped, plus more for garnish
Dijon Vinaigrette
1 c extra virgin olive oil
½ c red wine vinegar
1 T Dijon mustard
¼ t sugar
¼ t Italian seasoning
pinch salt and pepper
¼ c fresh basil leaves, chopped, plus more for garnish
Instructions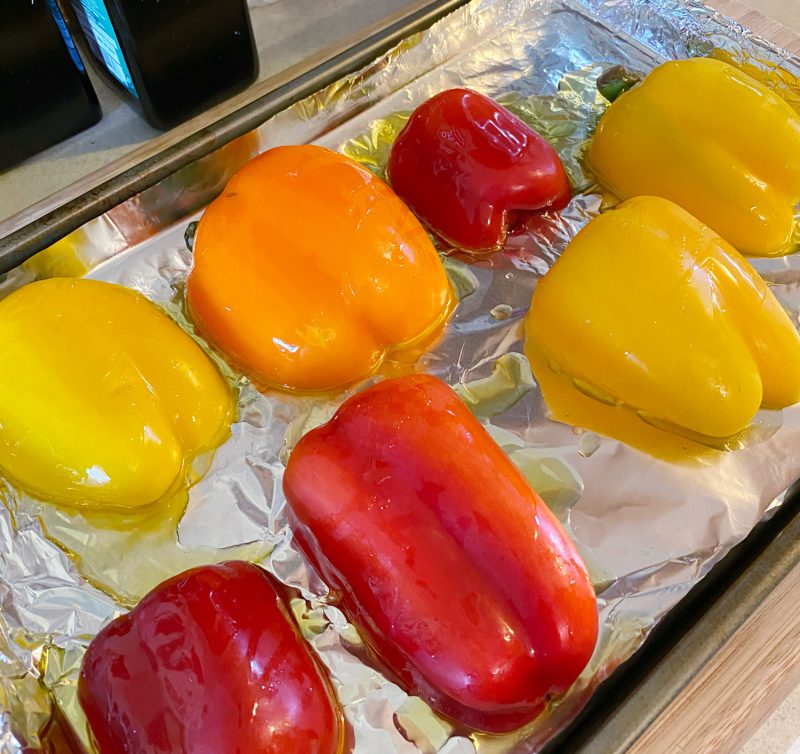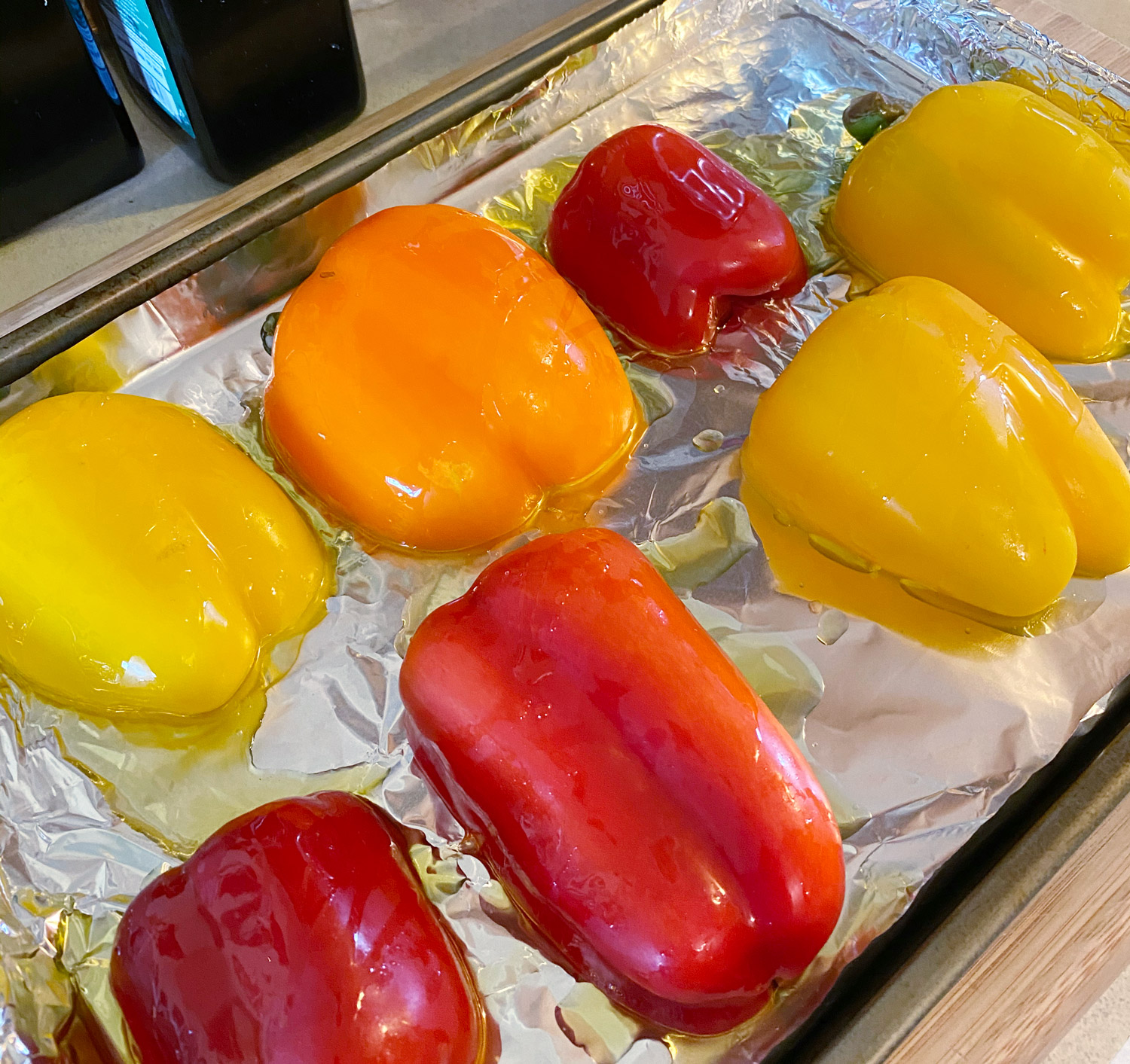 Marinated Roasted Peppers
Rub peppers all over with olive oil. Set on sheet pan and place under the oven broiler, set to high.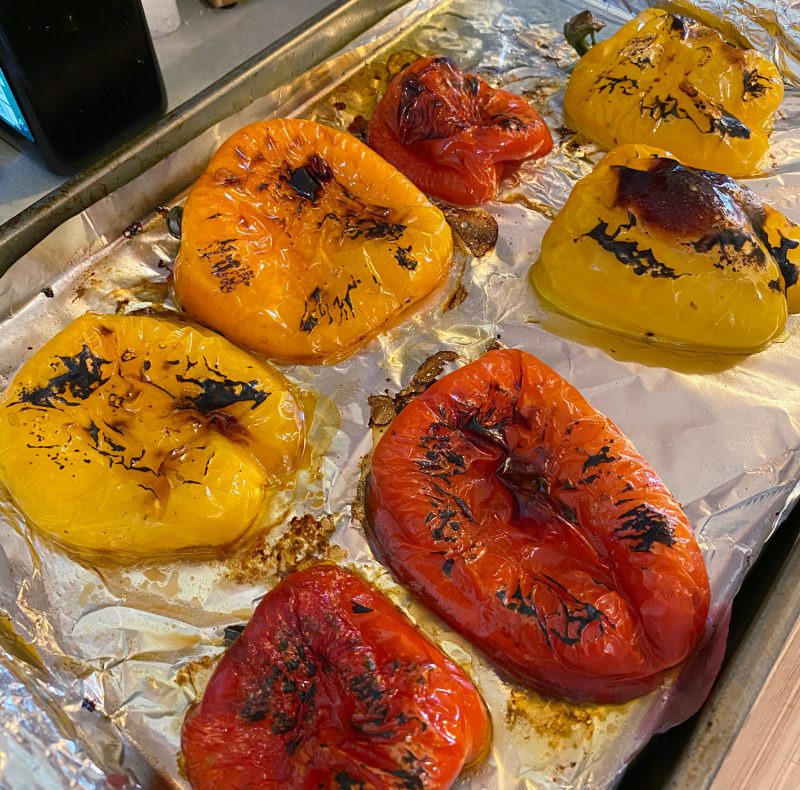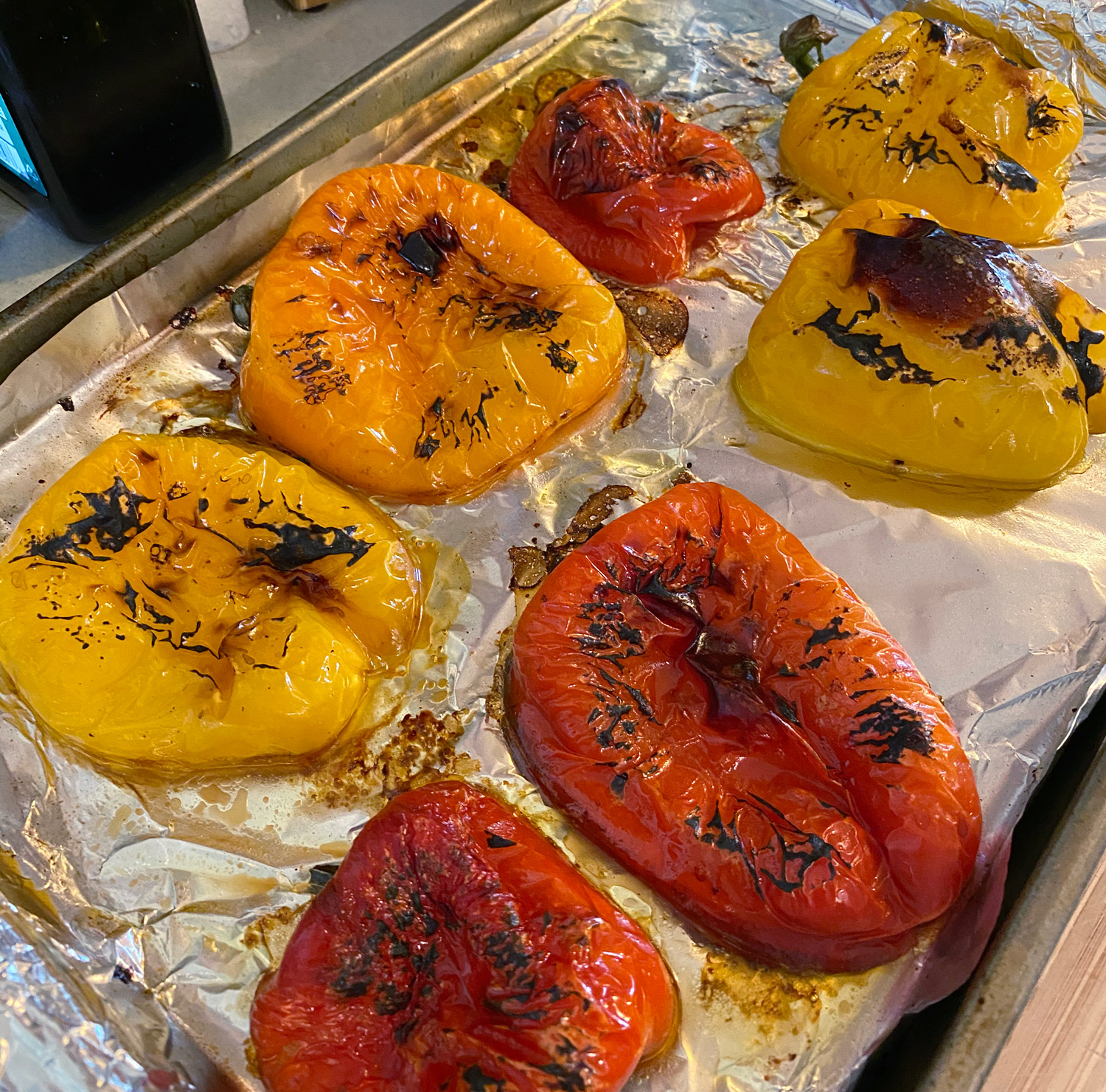 Cook until blistered on all sides, turning every 1-2 min, watching closely, until peppers have dark charred spots in several places.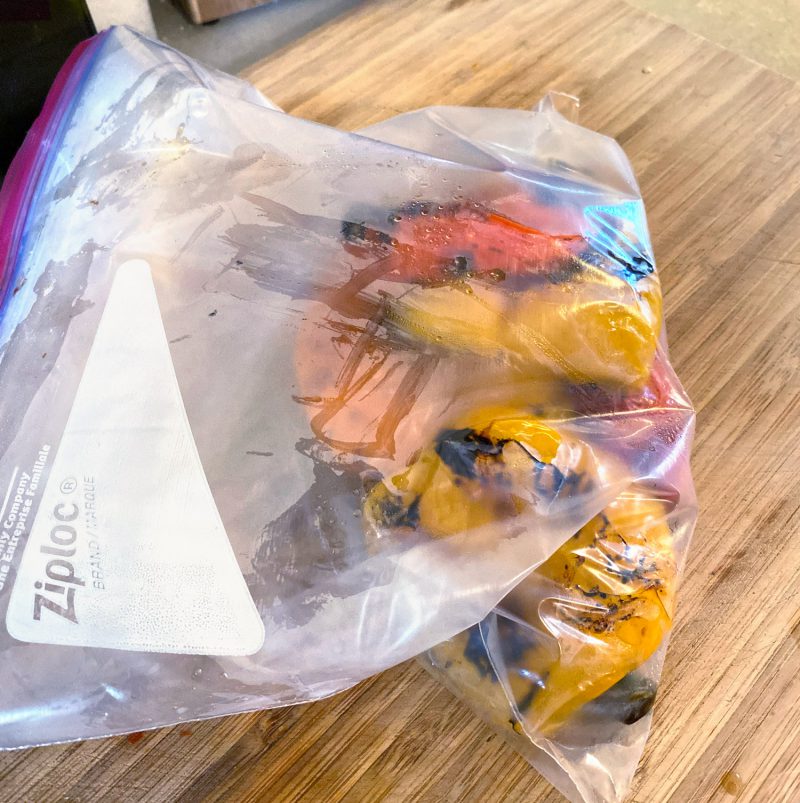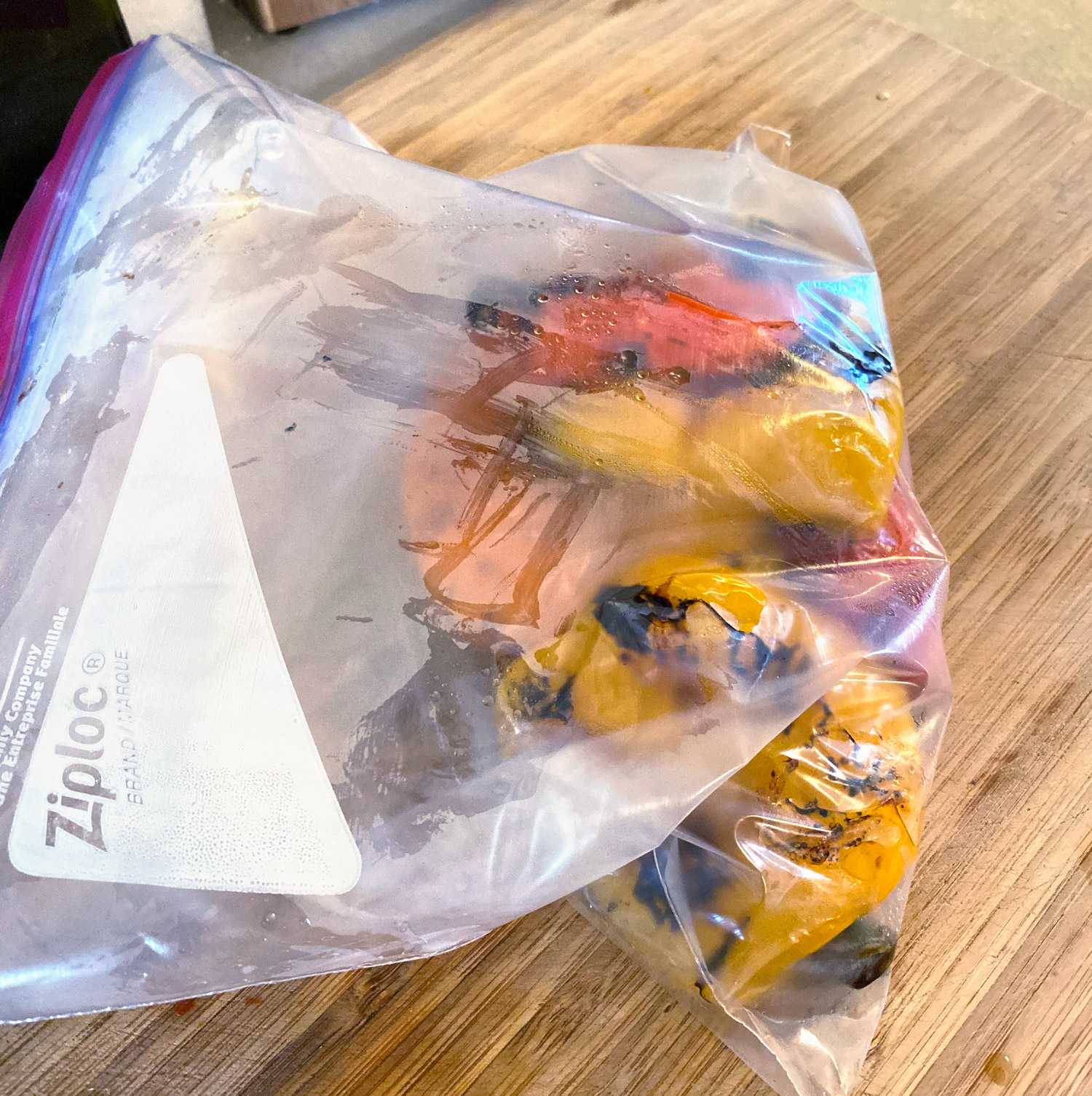 Immediately put peppers into an airtight container; let rest 10-15 min. When cool enough to handle, remove skins and seeds.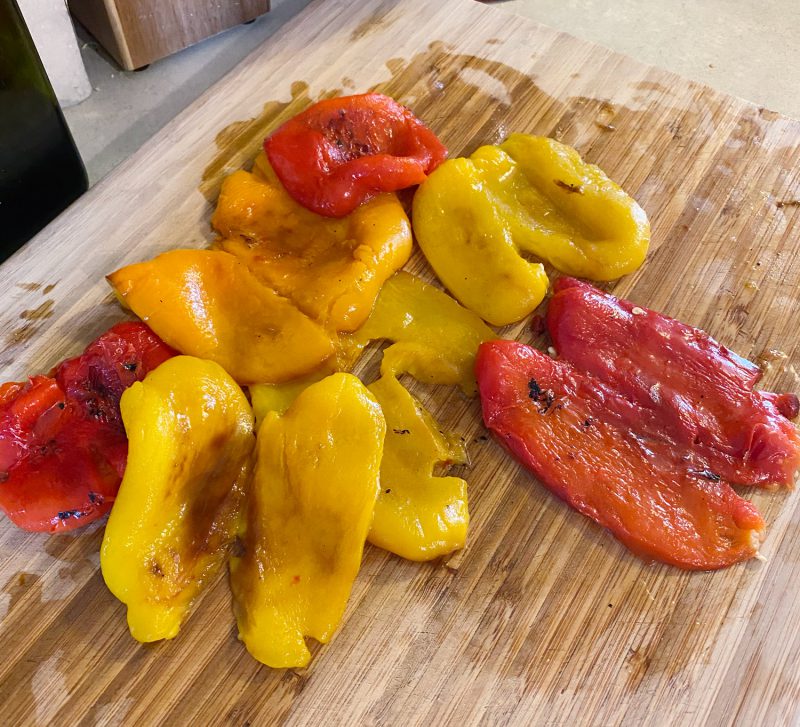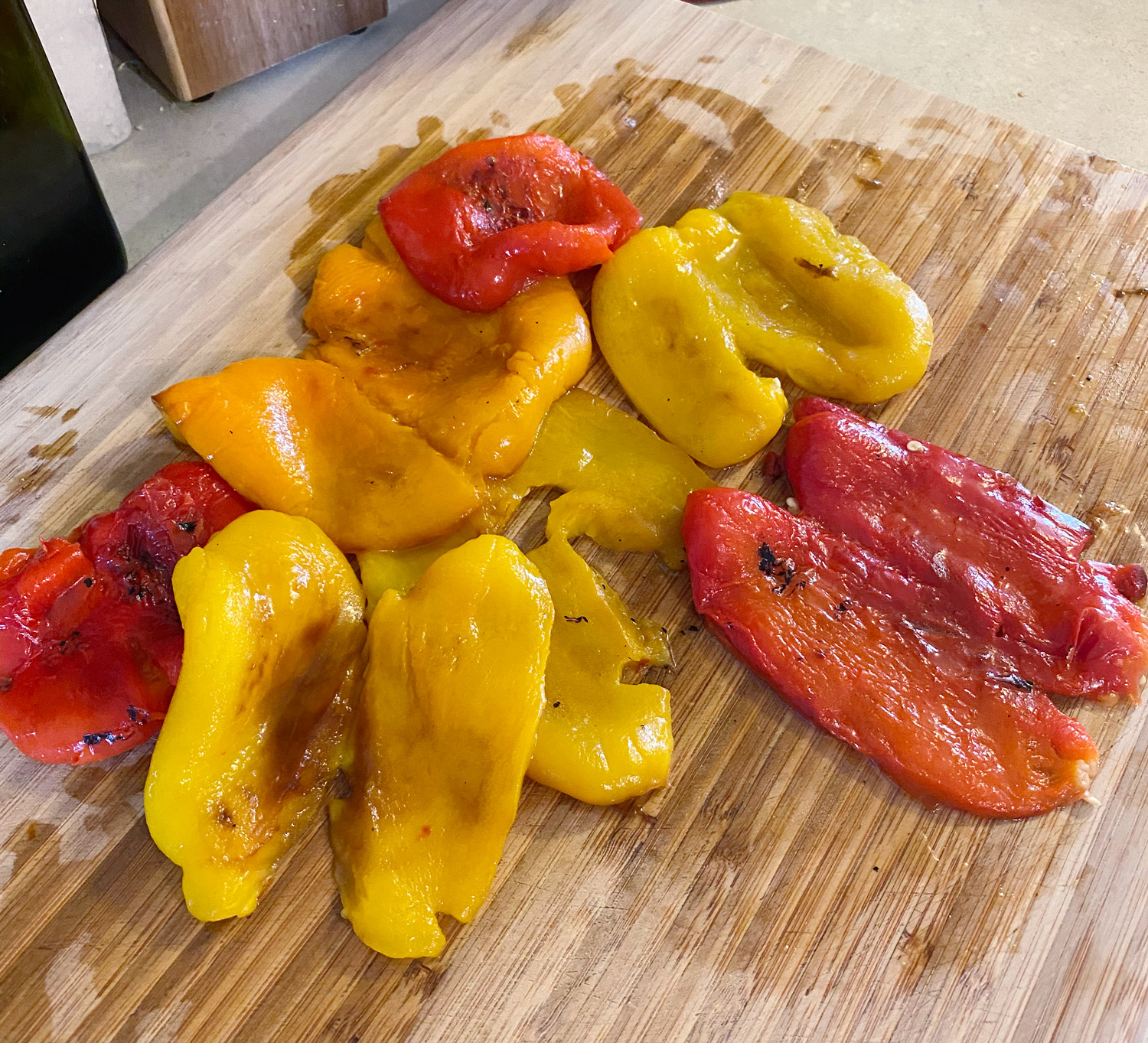 Slice peppers top to bottom into three to four large pieces. Cover with Dijon Vinaigrette and allow to marinate in the refrigerator for at least 1 hour before serving. Top peppers with fresh basil when ready to serve.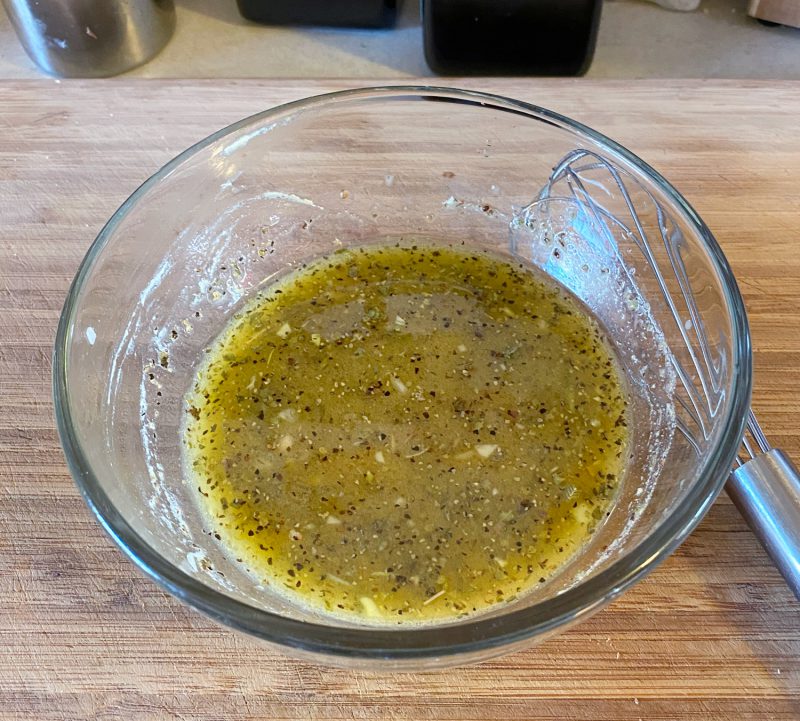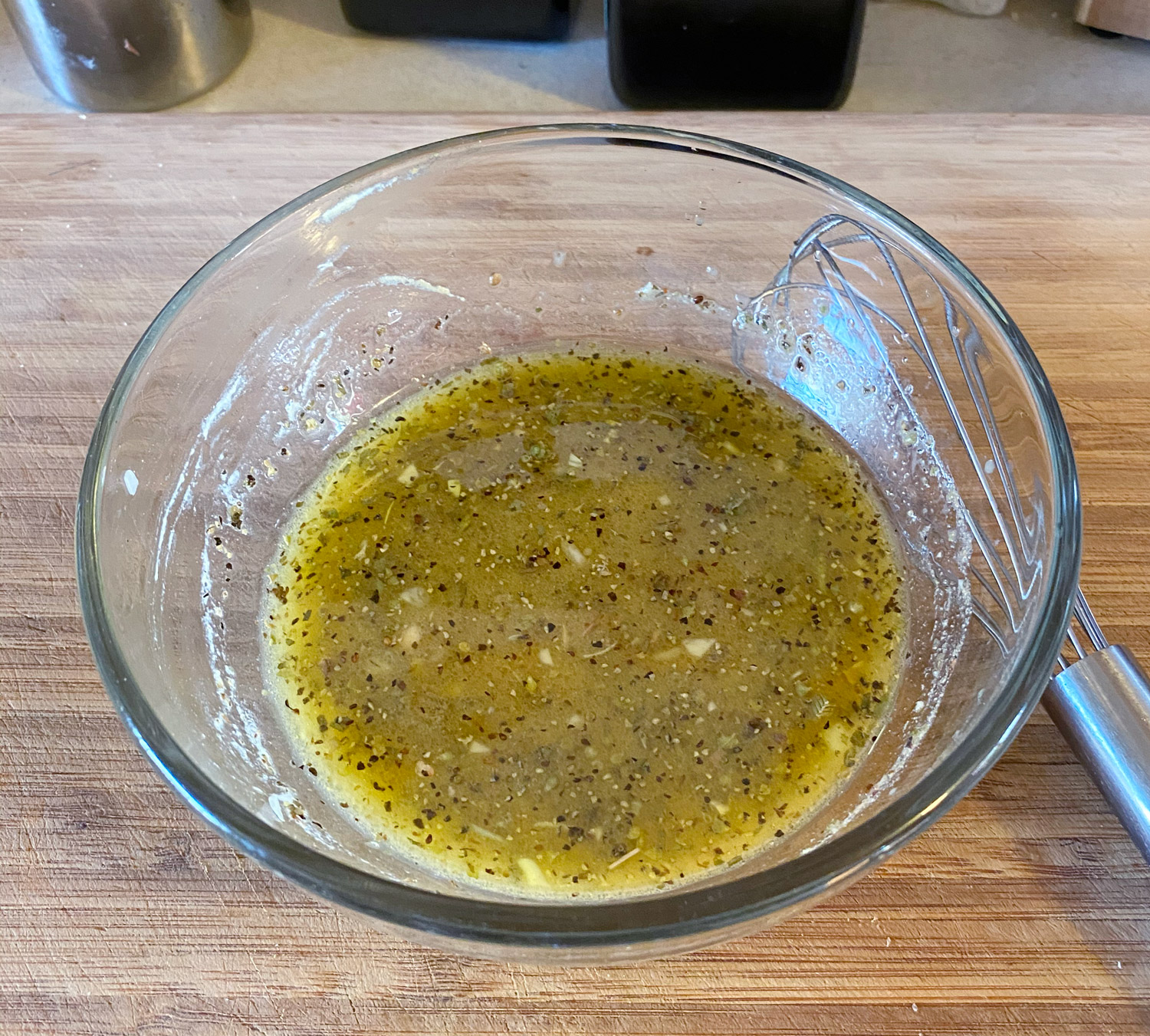 Dijon Vinaigrette
Blend all ingredients well.
Meet the Makers
Felix & Greg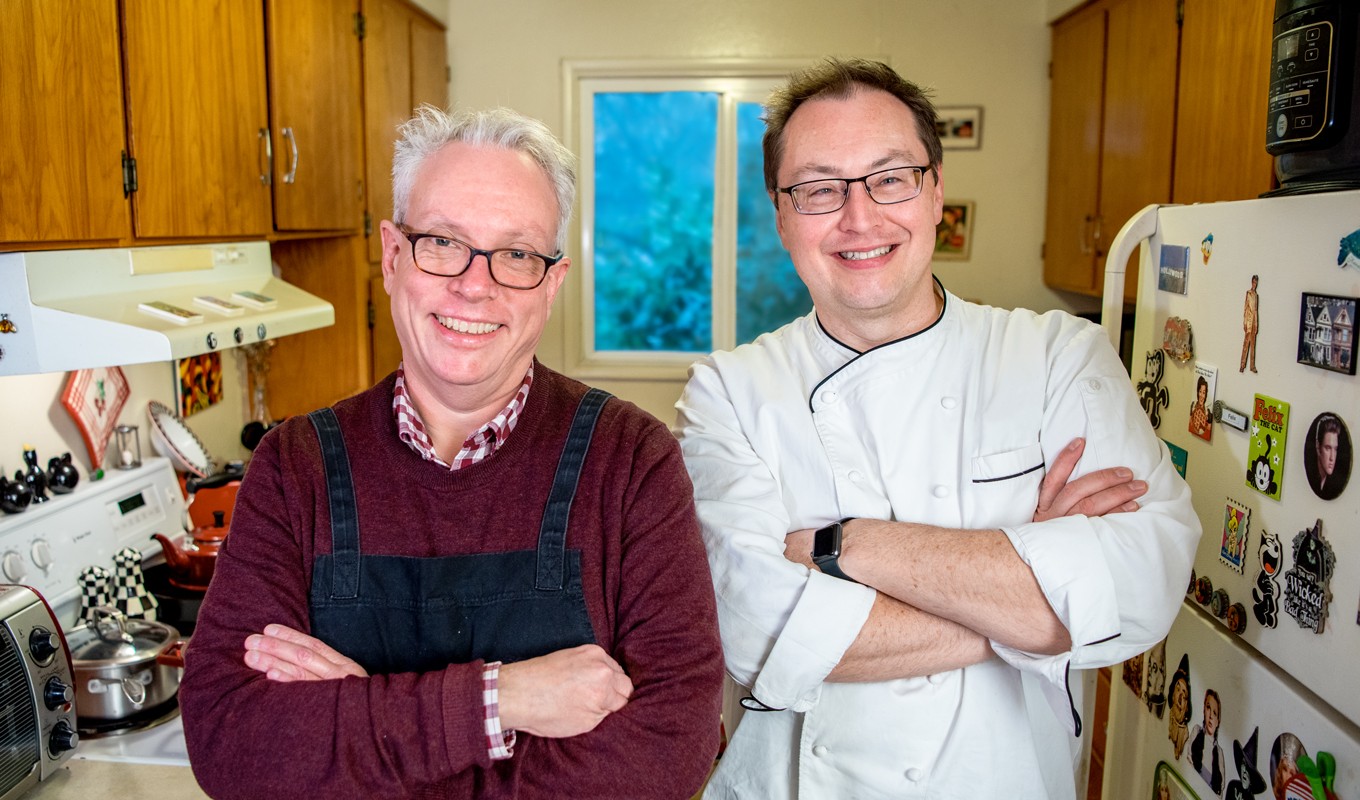 FELIX HUCK
Recipe Creator & Food Photographer
An artist and shutterbug, Felix finds beauty and inspiration in food and nature. He invents and photographs the recipes you'll find here.
GREG CABEZA
Professional Chef & Food Blogger
A food aficionado and lifelong music fan, Greg is an experienced artisan chef. He's also co-recipe creator and food blogger at Felix & Greg.
SUBSCRIBE TO OUR EMAILS
Good ideas could be cooking in your inbox. Sign up for our newsletter.