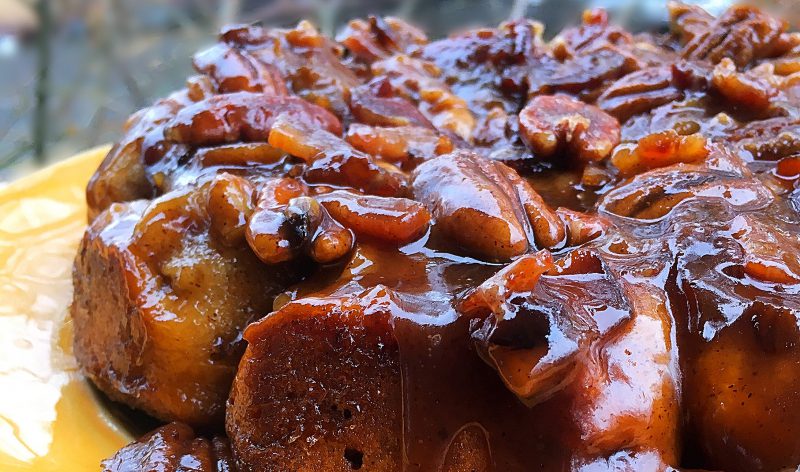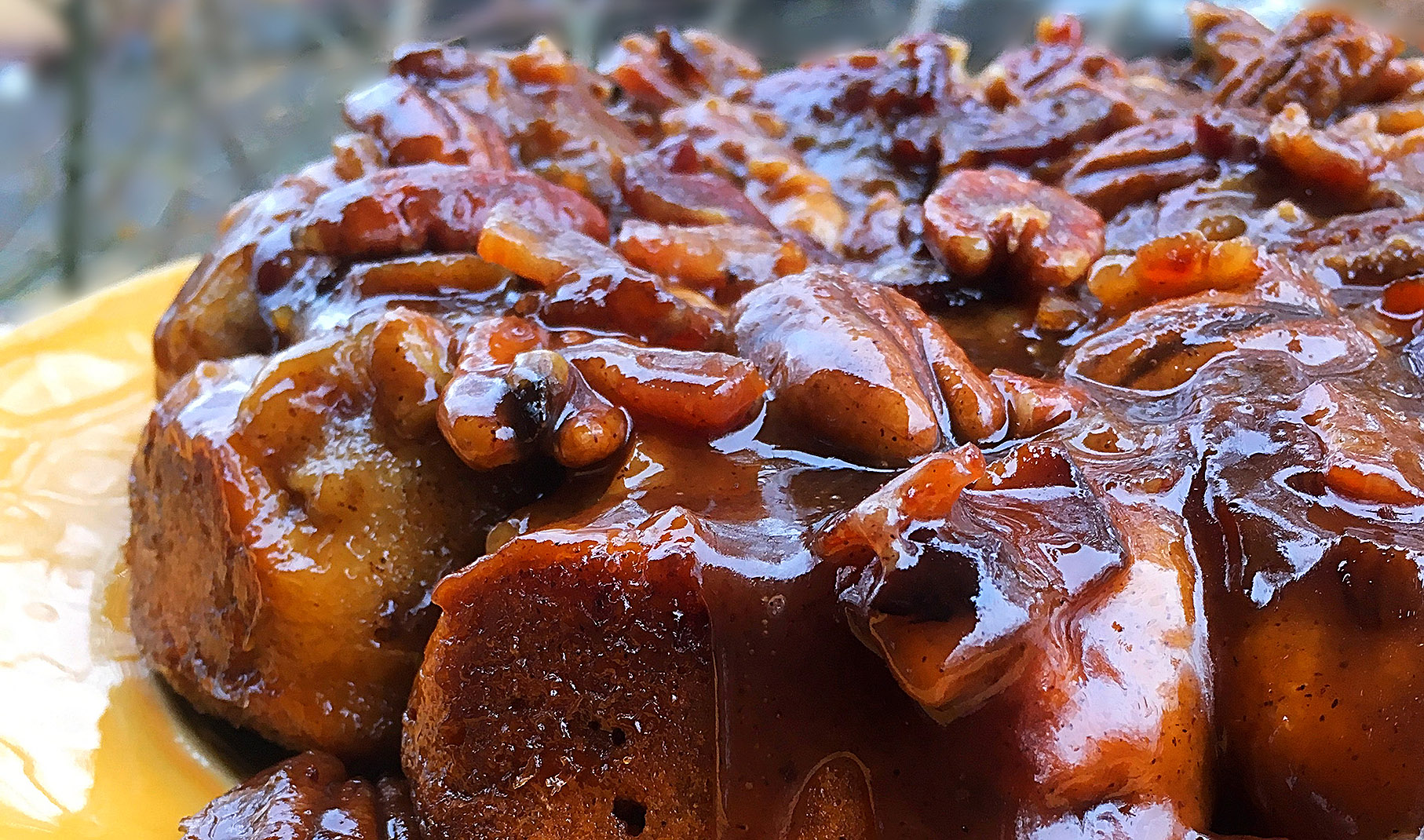 When we first made this gooey pull-apart, dripping with maple glaze and loaded with bacon and pecans, we had to hold each other back from devouring the entire plate. We used a quick cheat and bought refrigerator cinnamon roll dough to speed things up. It is well worth the effort if you want to take the time to make a yeast dough, however, it takes a few hours of extra work. Personally, we wanted to get to the eating part as fast as possible. Simply roll dough balls in butter and cinnamon sugar, then place over the glaze and bake!
Suggestions and pointers
Easy to modify, this recipe can be changed to suit your taste, such as omitting the bacon or substituting the walnuts. The glaze will stiffen pretty quickly as it cools, so once out of the oven, immediately turn the monkey bread out of the pan. It can be stored covered overnight and warmed gently before serving, but nothing beats eating this fresh with good coffee and company. It's a huge hit at get-togethers when plated and served warm.
Maple, Bacon and Pecan Monkey Bread Recipe
SERVES
6-8
DIFFICULTY
Easy
PREP TIME
15 min
COOK TIME
25 min
SPECIAL TOOLS
9" round cake or Bundt pan
DIET: Vegetarian with omission of bacon
Maple, Bacon and Pecan Monkey Bread Recipe
SERVES: 6-8
DIFFICULTY: Easy
PREP TIME: 15 min
COOK TIME: 25 min
SPECIAL TOOLS: 9" round cake or Bundt pan
DIET: Vegetarian with omission of bacon
Ingredients
⅓ c maple syrup
2 T + ½ c butter, melted
½ c brown sugar
2 T all-purpose flour
4 oz chopped bacon, cooked through, not crispy (optional)
⅓ c pecans or walnuts, large pieces
2 T cinnamon
½ c sugar
2 cans cinnamon roll dough (refrigerated)
Instructions
Preheat oven to 425°. Lightly grease a 9" round cake pan (at least 2" deep) or Bundt pan. Heat syrup, 2 T butter and brown sugar until just melted together, then remove from heat.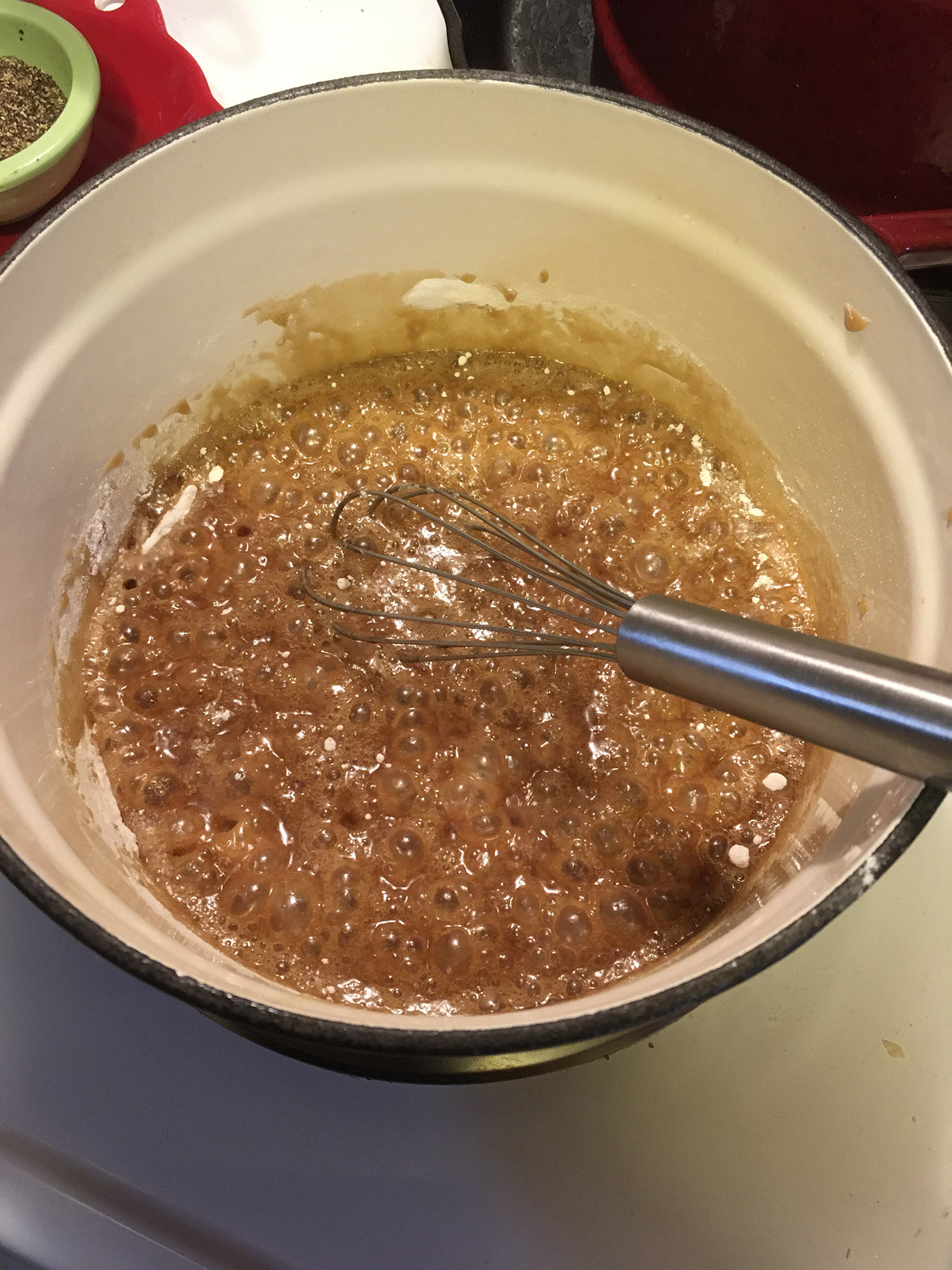 Add flour and stir well.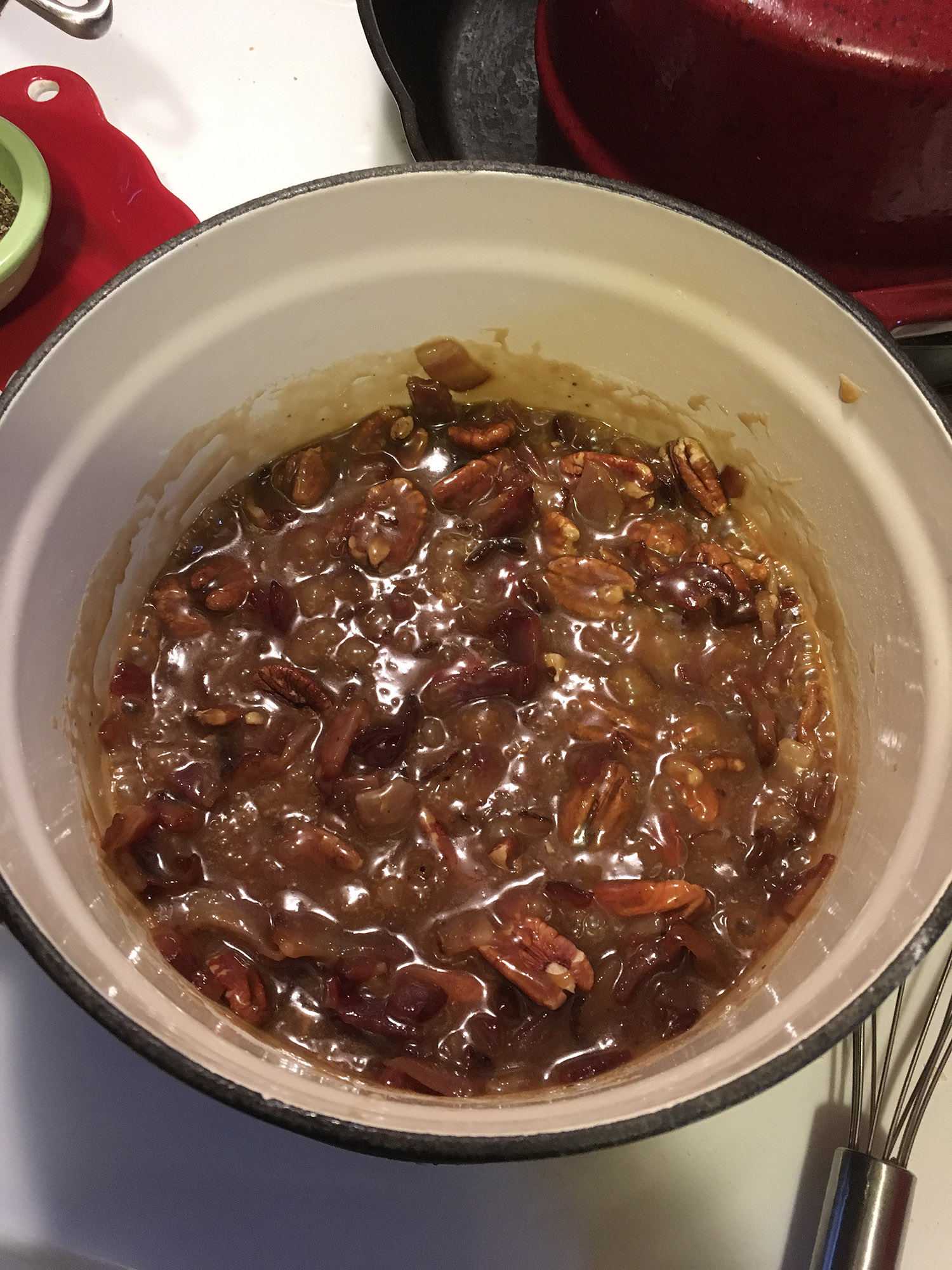 Stir in bacon and nuts.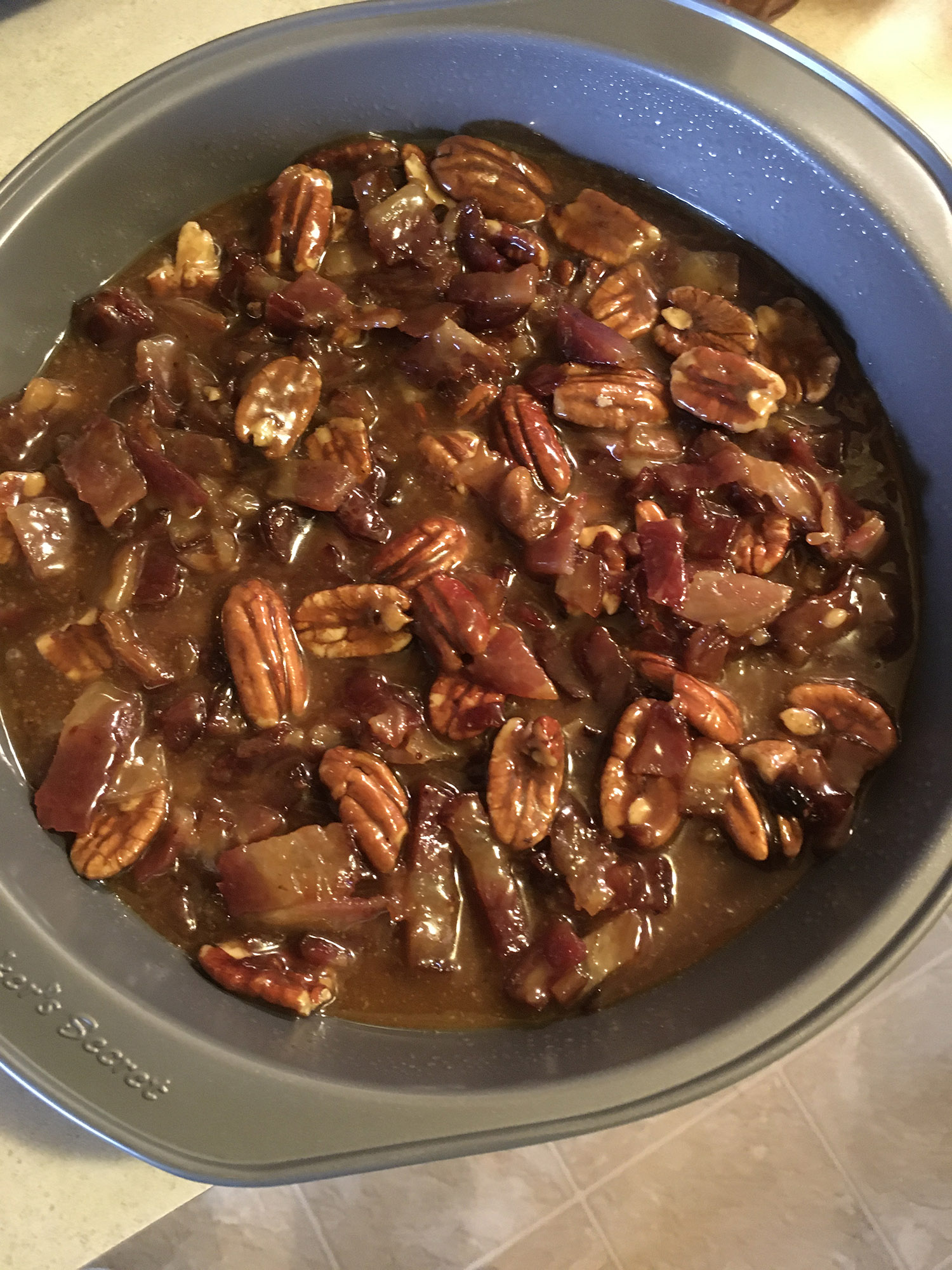 Pour mixture into buttered or sprayed pan, spreading evenly across bottom.
Combine cinnamon and sugar. Gently ball each cinnamon roll then drop into ½ c butter. Move buttered dough balls into cinnamon-sugar mixture and lightly toss to coat.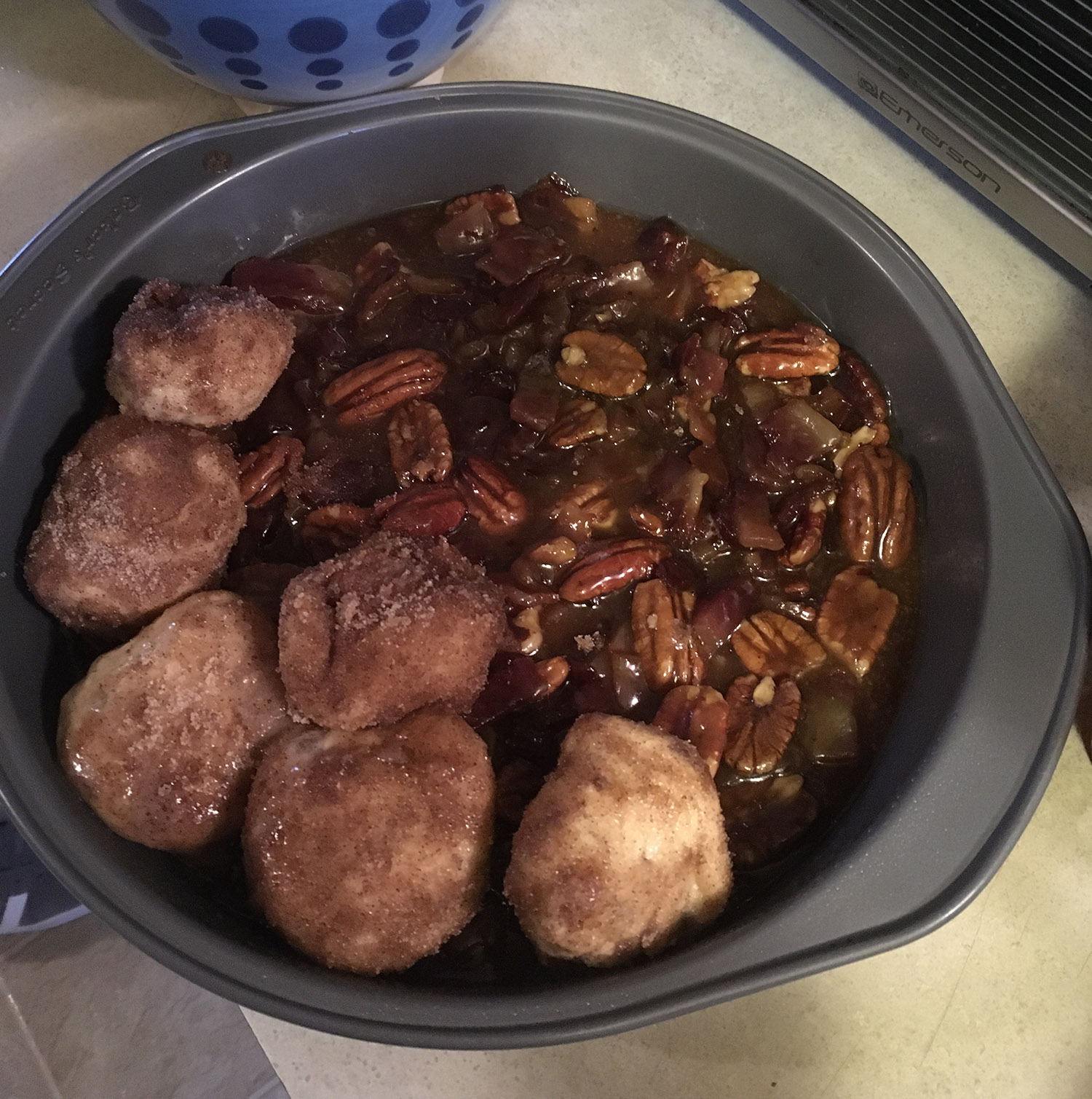 Place dough balls on top of maple-bacon syrup, covering pan completely in a loose, single layer for best results and even cooking.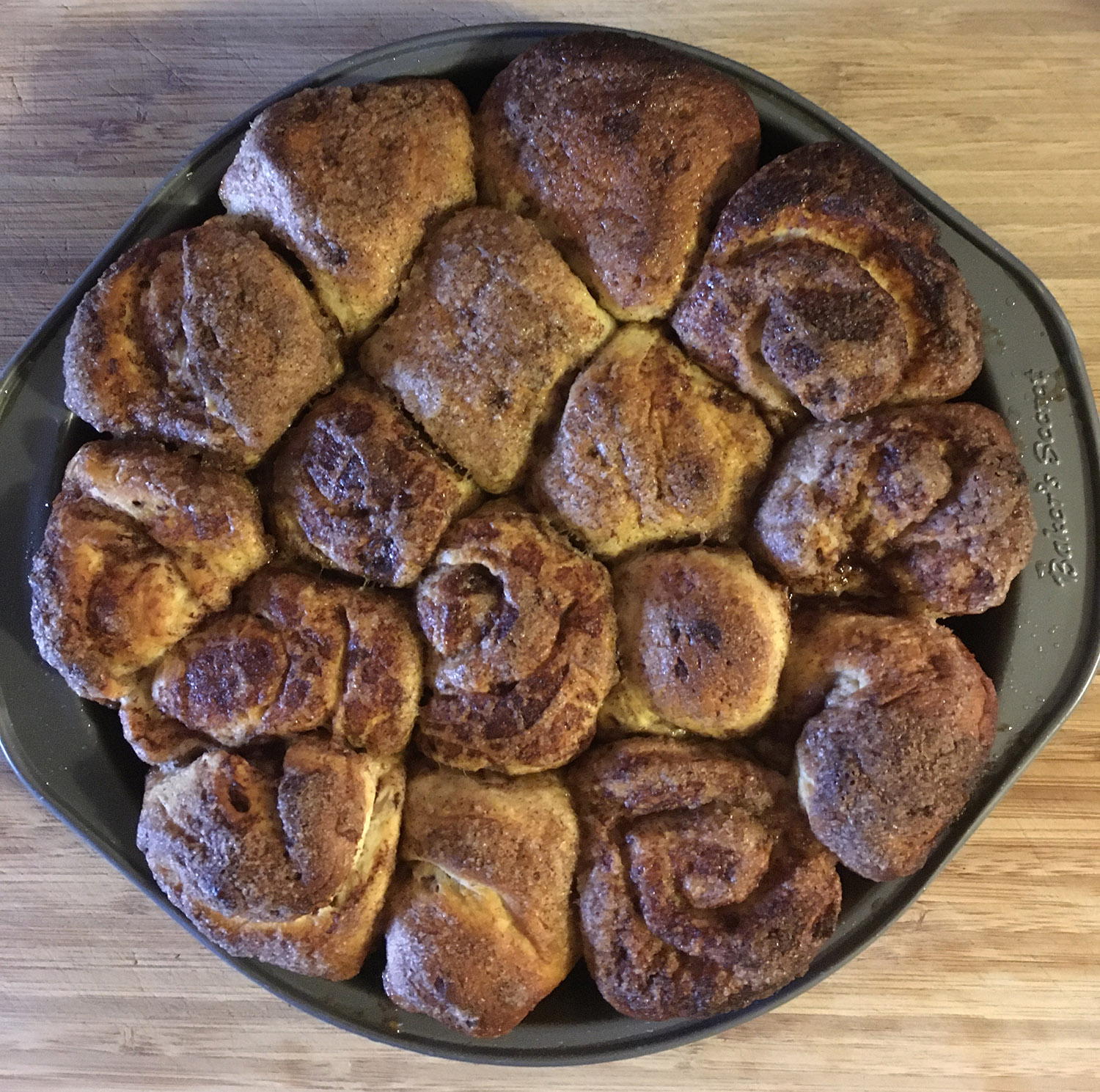 Bake 15 min, until puffed and golden brown.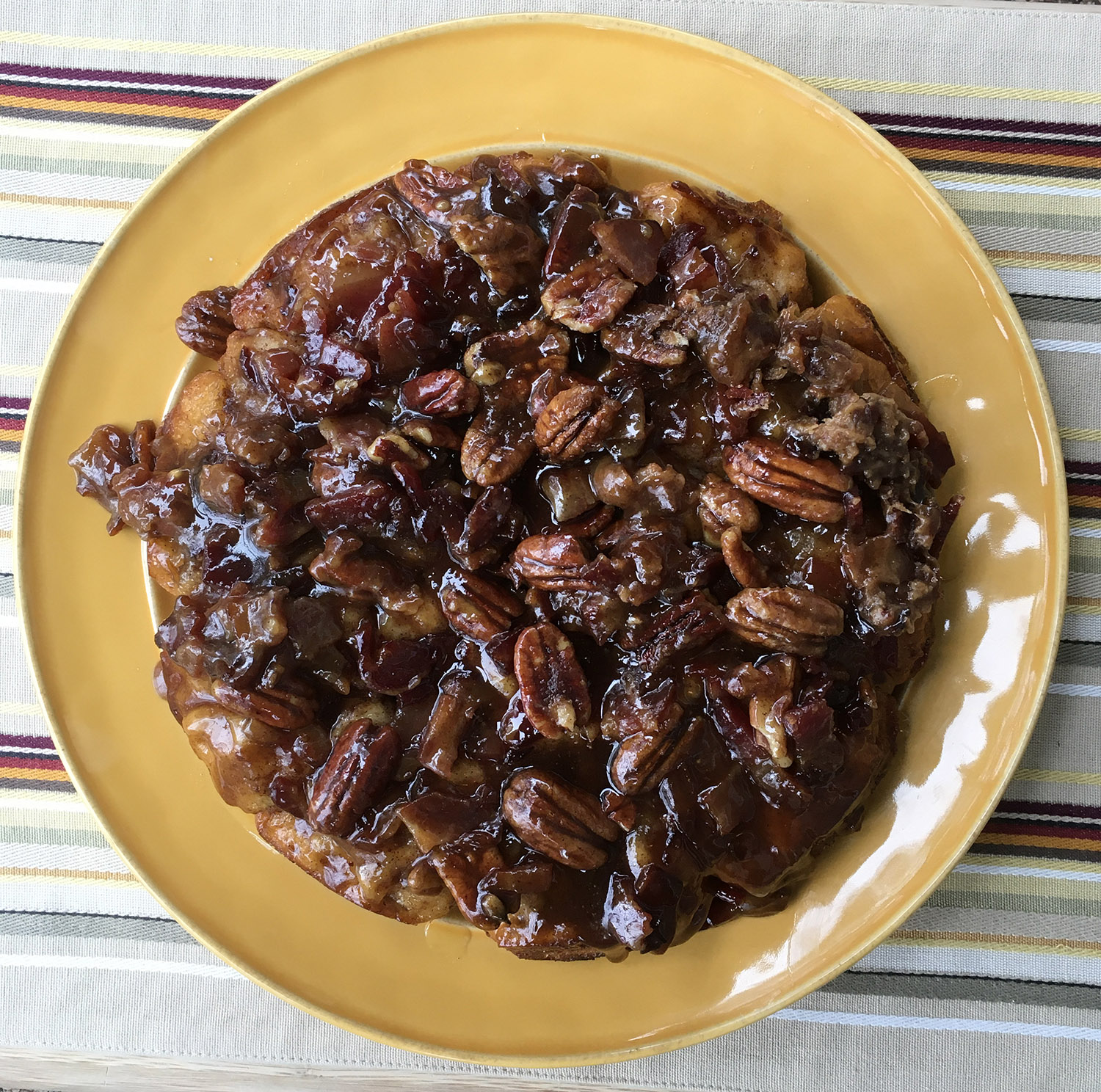 Remove from oven and place a large plate or serving platter upside-down on top of monkey bread. Holding plate in place firmly, using towels or hot pads, immediately invert onto plate in one quick motion. Do not allow bread to cool in pan or syrup will quickly set and be difficult to remove.
Pour any remaining bits of syrup, bacon and nuts from pan onto bread. Serve immediately with coffee or tea.
Meet the Makers
Felix & Greg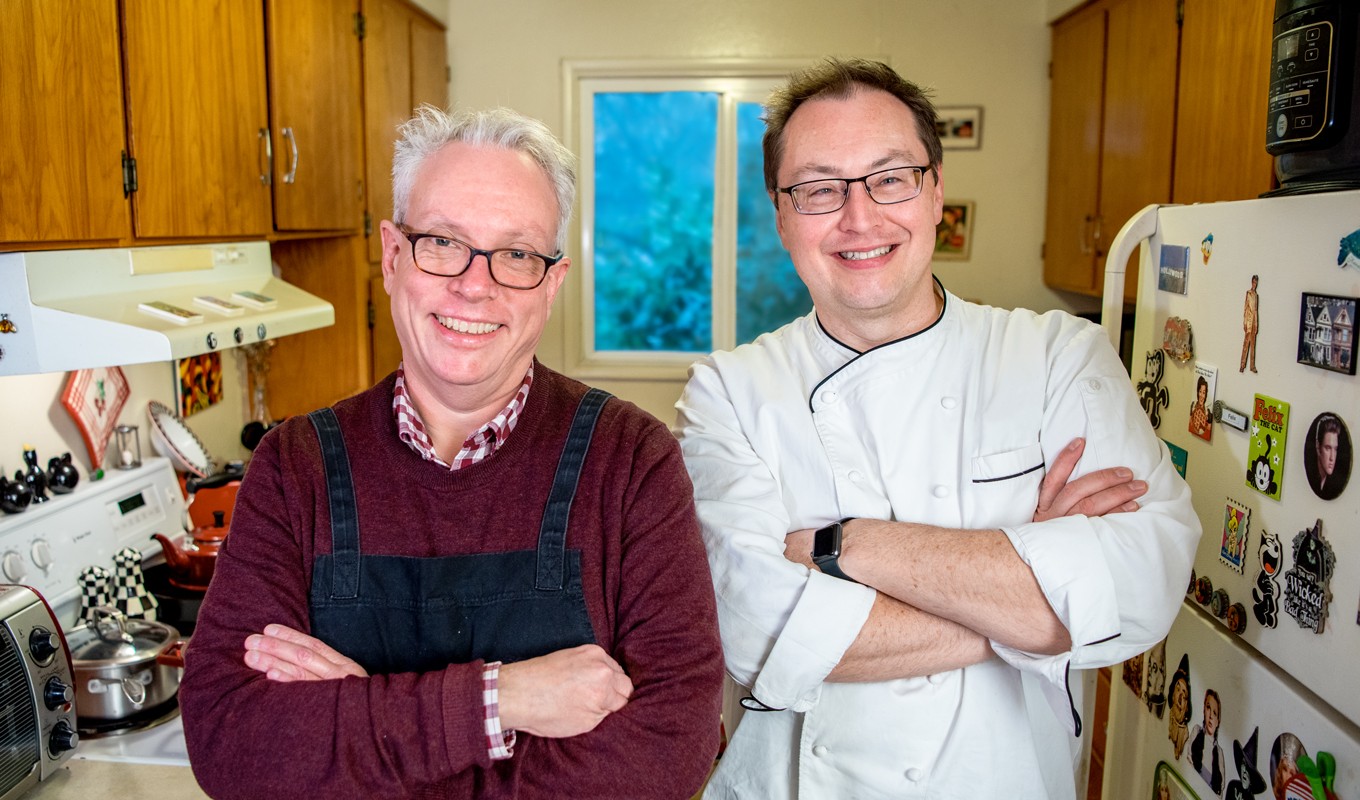 FELIX HUCK
Recipe Creator & Food Photographer
An artist and shutterbug, Felix finds beauty and inspiration in food and nature. He invents and photographs the recipes you'll find here.
GREG CABEZA
Professional Chef & Food Blogger
A food aficionado and lifelong music fan, Greg is an experienced artisan chef. He's also co-recipe creator and food blogger at Felix & Greg.
SUBSCRIBE TO OUR EMAILS
Good ideas could be cooking in your inbox. Sign up for our newsletter.