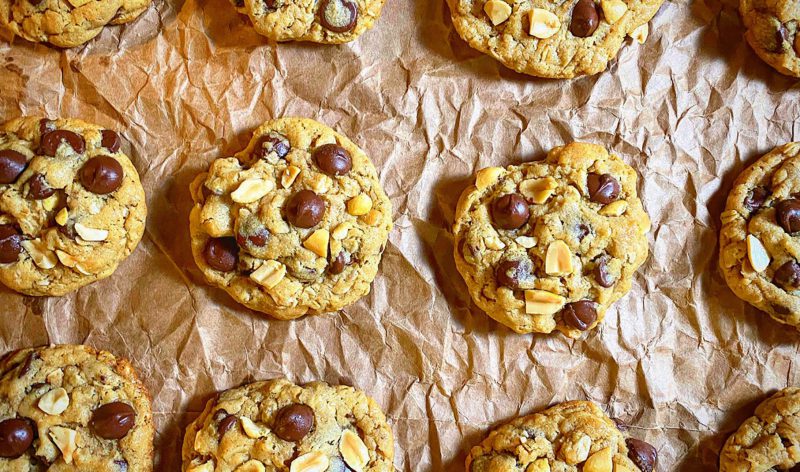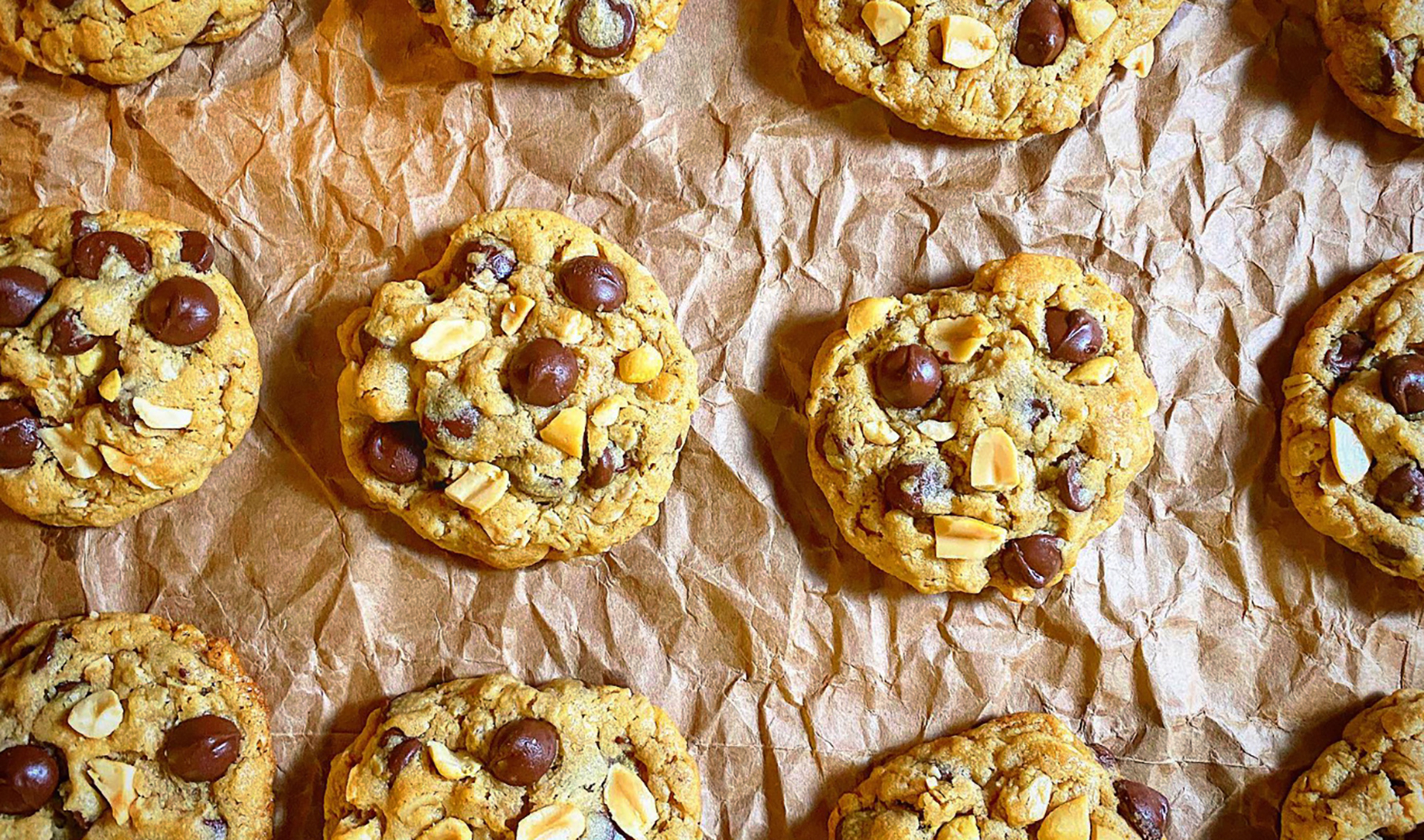 Chocolate chip cookies are my kryptonite. I have yet to find a fresh, warm chocolate chip cookie that isn't singing sweetly to me from afar, and I always seem to answer the siren's call.
I thought I had seen (and tasted) them all until Felix came up with this crazy idea: "I want to combine chocolate chip cookies, oatmeal cookies and peanut butter cookies! What do you think?" he said. "I think you're mad, Felix, MAD! A mad genius, that is!"
He quickly whipped up a batch, and I could tell he was onto something. As they baked and filled the house with the heavenly smells of each of my favorite cookies, I could just barely contain myself. When he pulled them out of the oven, I immediately ate my limit and then some. He wrapped up a few for me to take home to my boys, but half of them didn't survive the short drive home.
Trust me, these cookies are insanely good, so prepare yourself beforehand. I suggest closing the shades, locking the doors and turning on some loud music to drown out the noises coming from your kitchen when you take these fantastic treats out of the oven. You've been warned. You also might want to make a double batch, just to be sure there are some left for your family and friends (hint, hint)!
Felix, you've really worked some of your magic into these! Thank you for unleashing this creation onto us all.
Kryptonite Cookies Recipe
YIELD
24 cookies
DIFFICULTY
Easy
PREP TIME
15 min
INACTIVE TIME
2 hr
COOK TIME
13 min
SPECIAL TOOLS
None
DIET: None
Kryptonite Cookies Recipe
YIELD: 24 cookies
DIFFICULTY: Easy
PREP TIME: 15 min
INACTIVE TIME: 2 hr
COOK TIME: 13 min
SPECIAL TOOLS: None
DIET: None
Ingredients
1 ½ c all-purpose flour
1 t baking soda
1 t salt
1 t baking powder
2 sticks (1 c) unsalted butter, softened (room temp.)
1 c granulated sugar
½ c dark brown sugar
2 large eggs
1 c peanut butter, creamy
2 t vanilla extract
2 c old-fashioned oats (not quick)
2 ½ c chocolate chips (half dark chocolate and half semi-sweet chips)
½ c peanuts, chopped
Instructions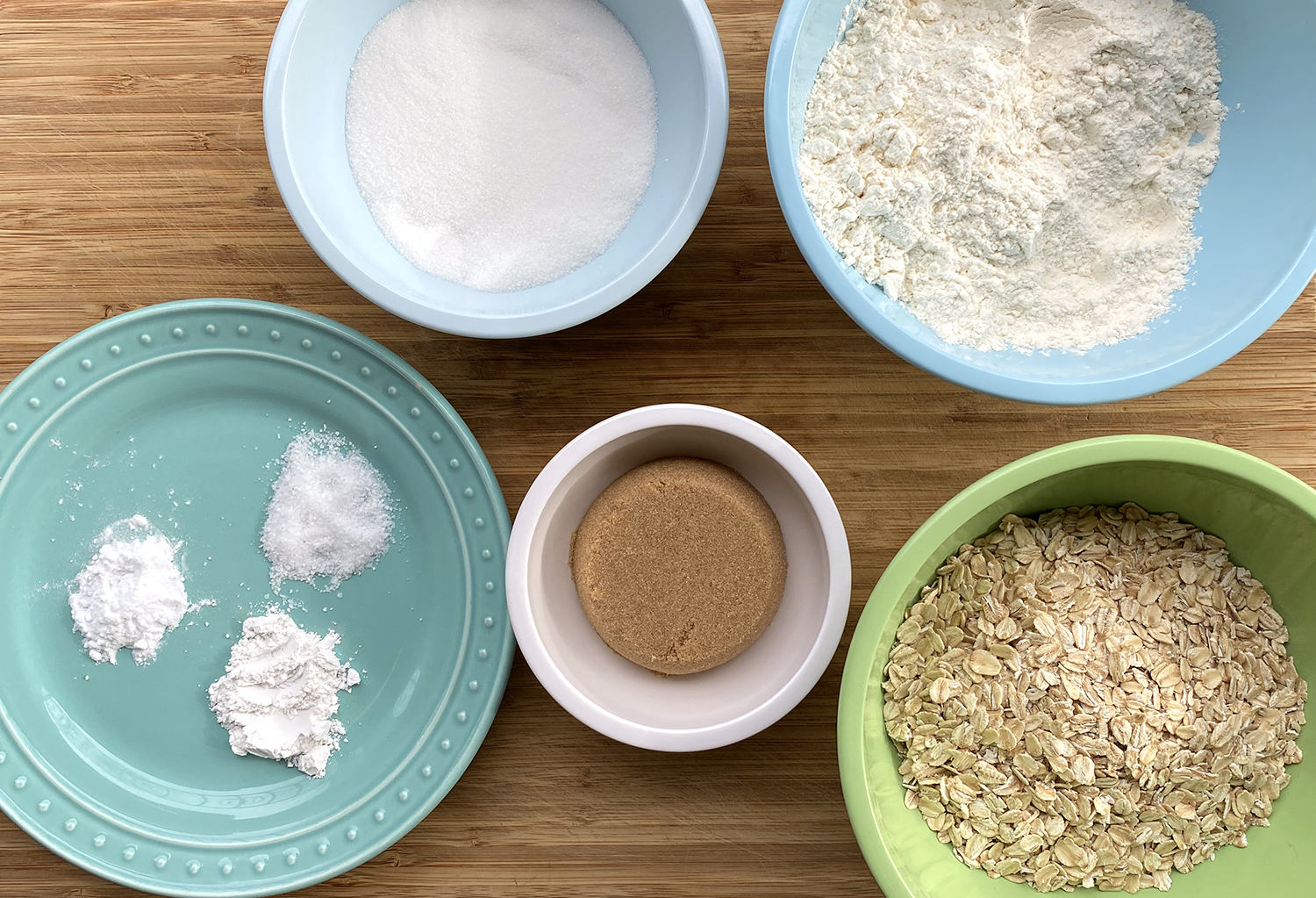 Gather dry ingredients.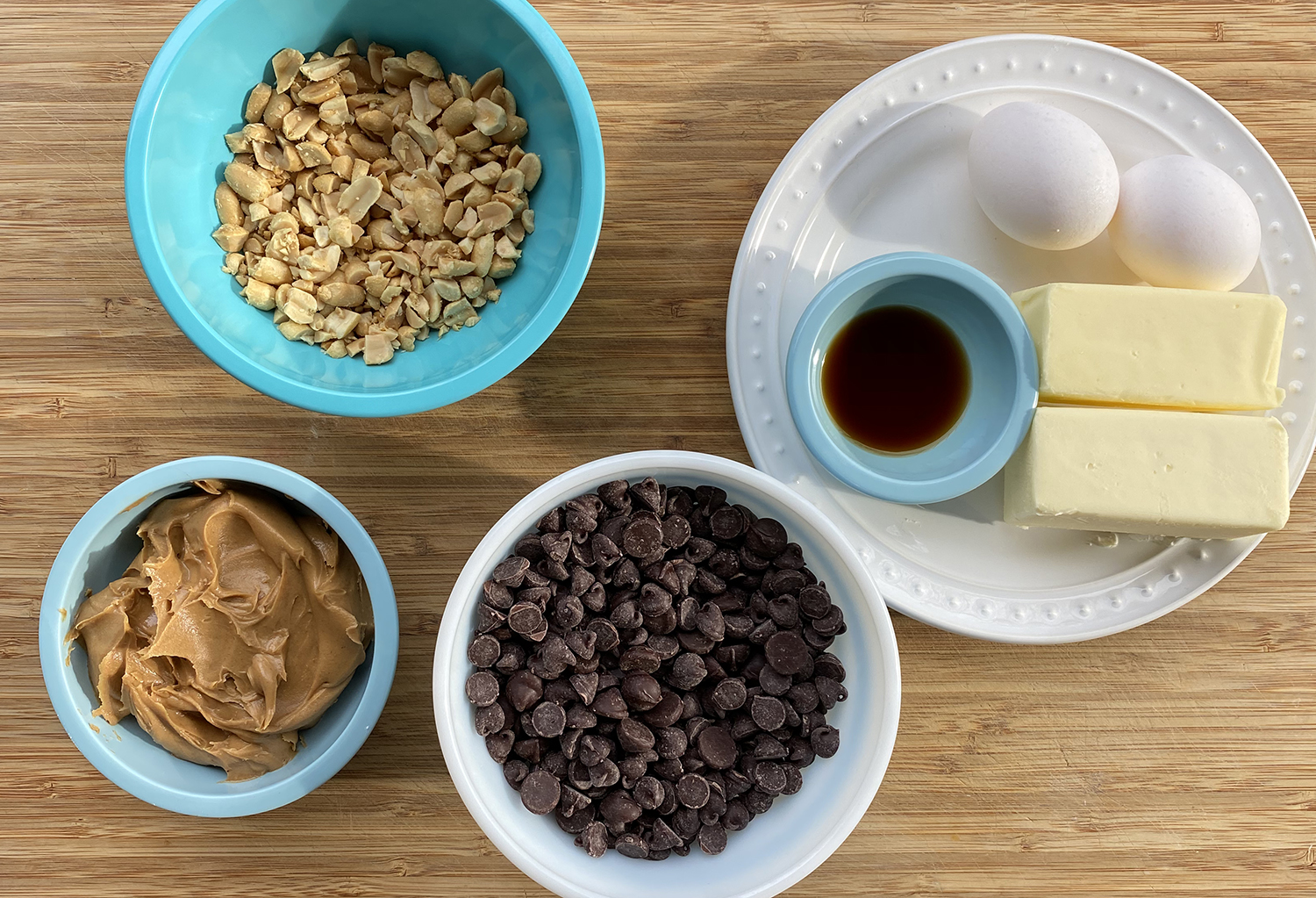 Gather remaining ingredients.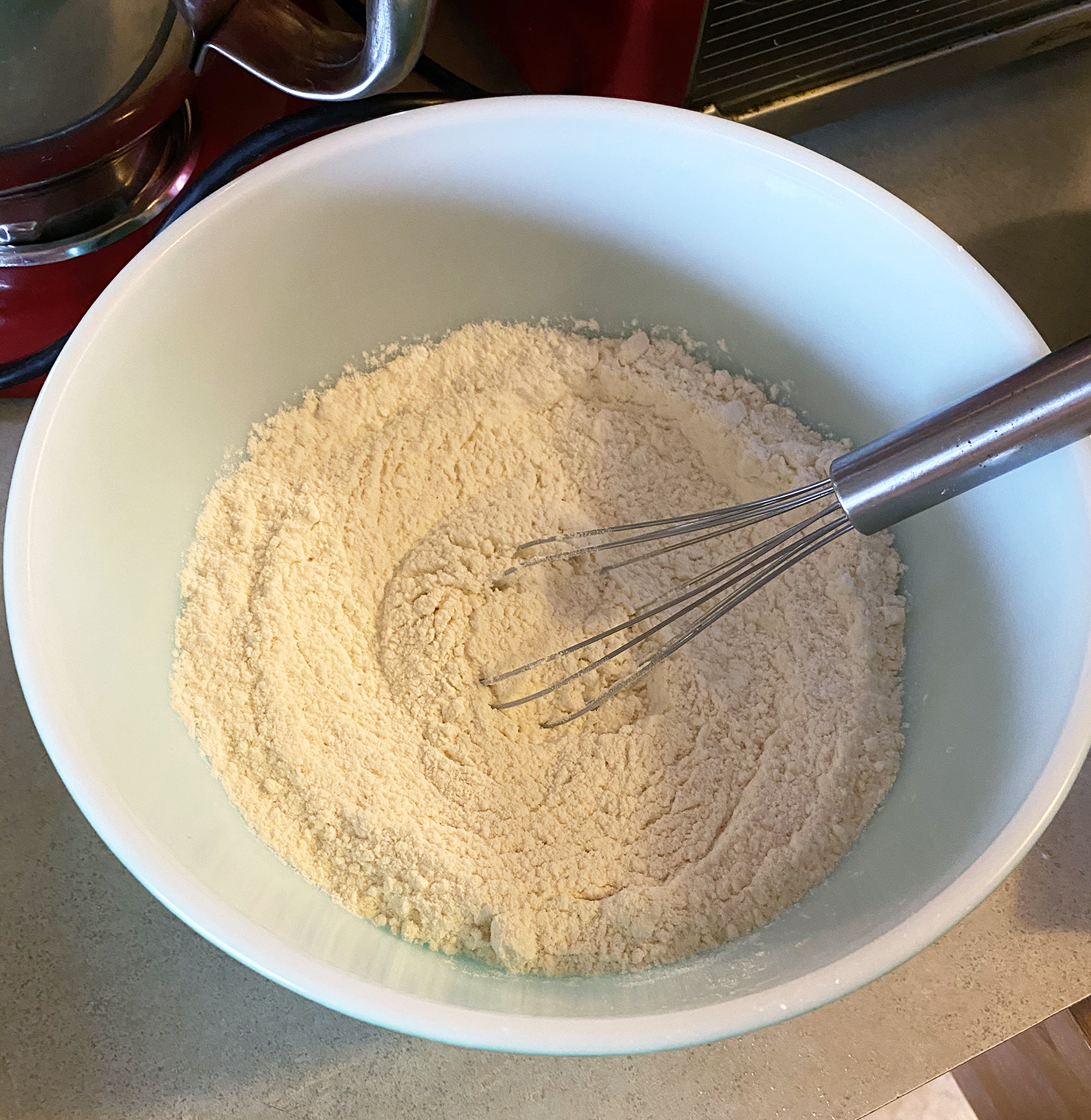 Combine flour, baking soda, salt and baking powder, then set aside.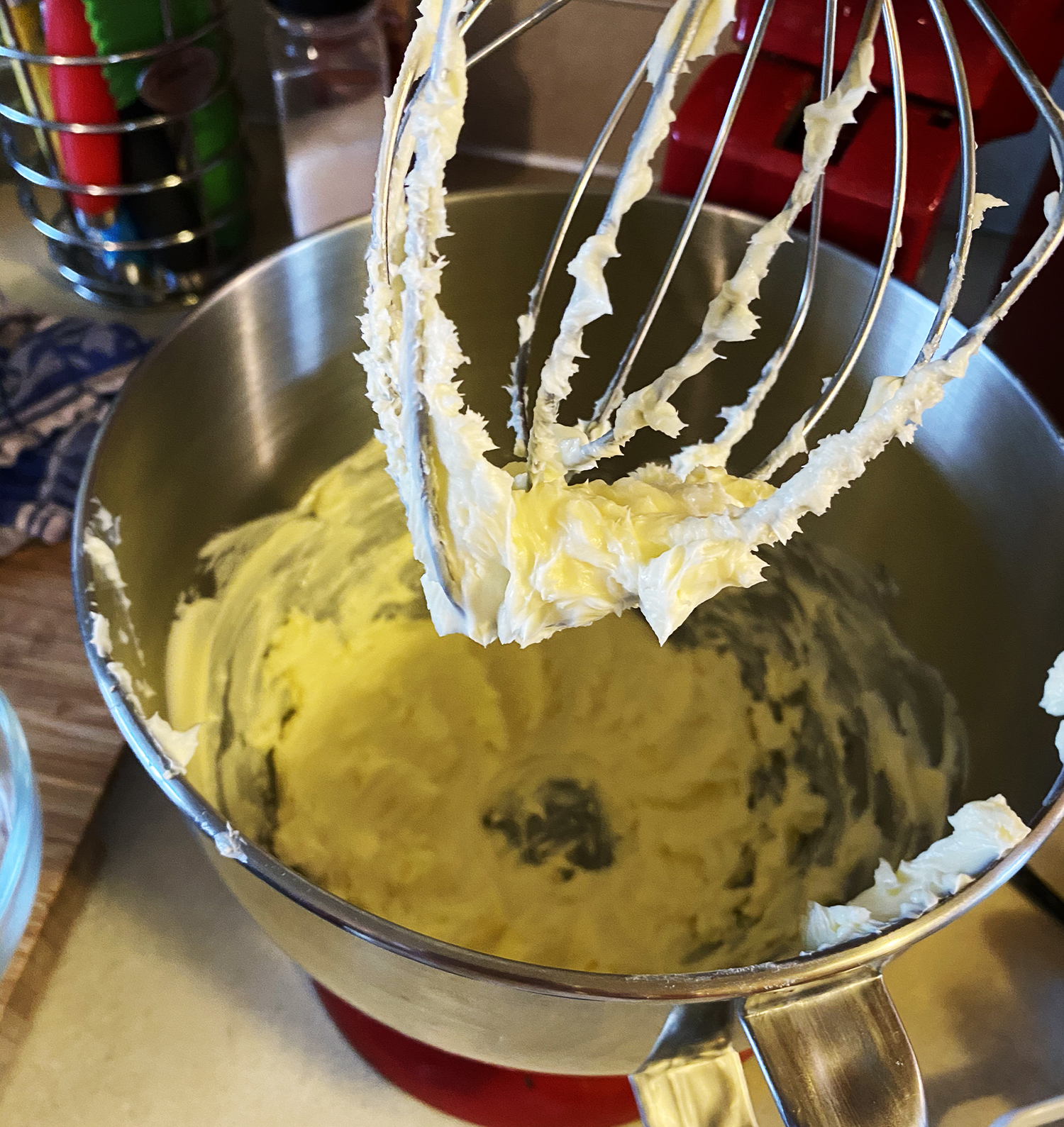 In a stand mixer, whip butter until smooth, approx. 20 seconds.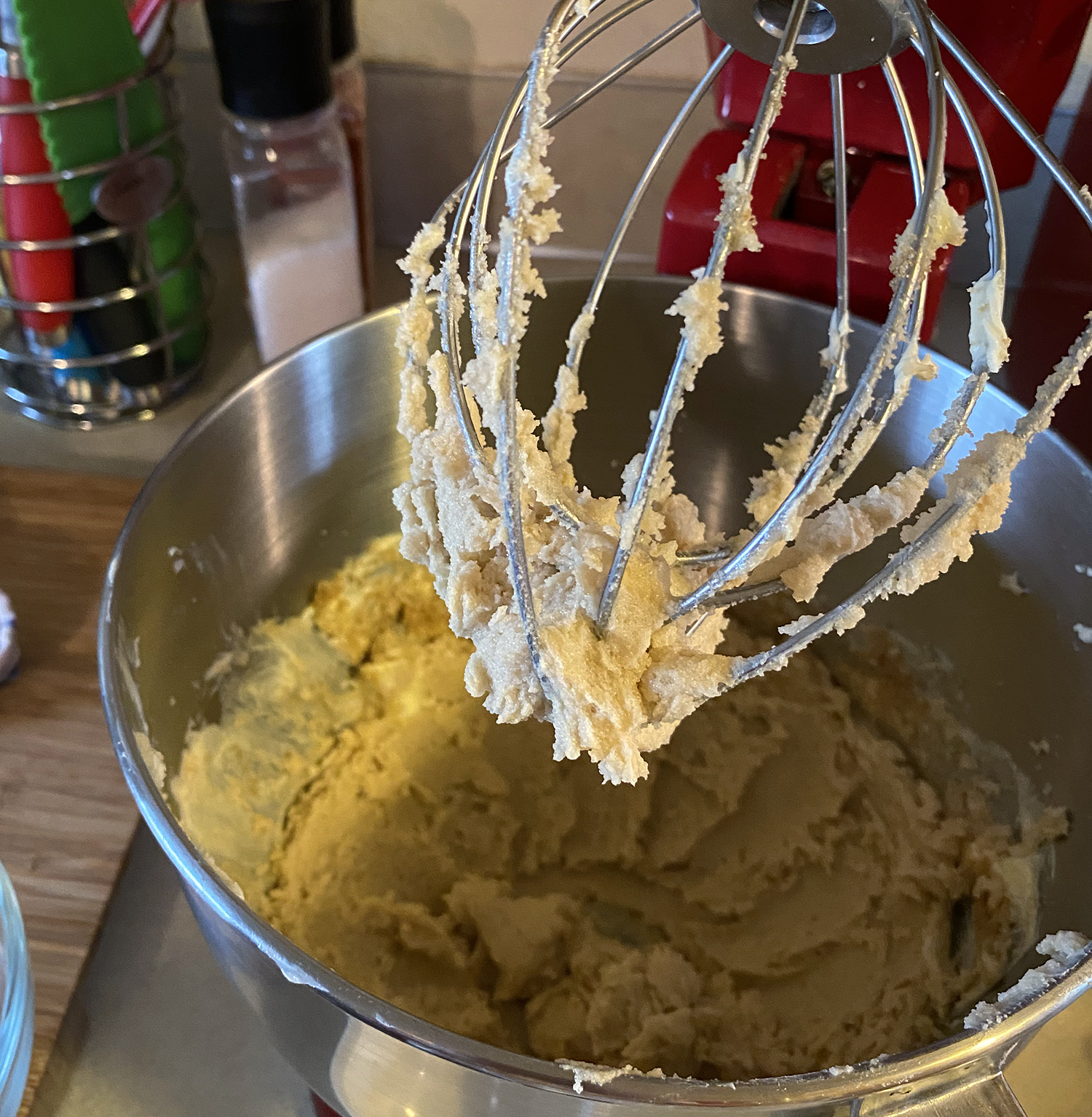 Add sugars and mix on medium speed until creamy, approx. 2 min.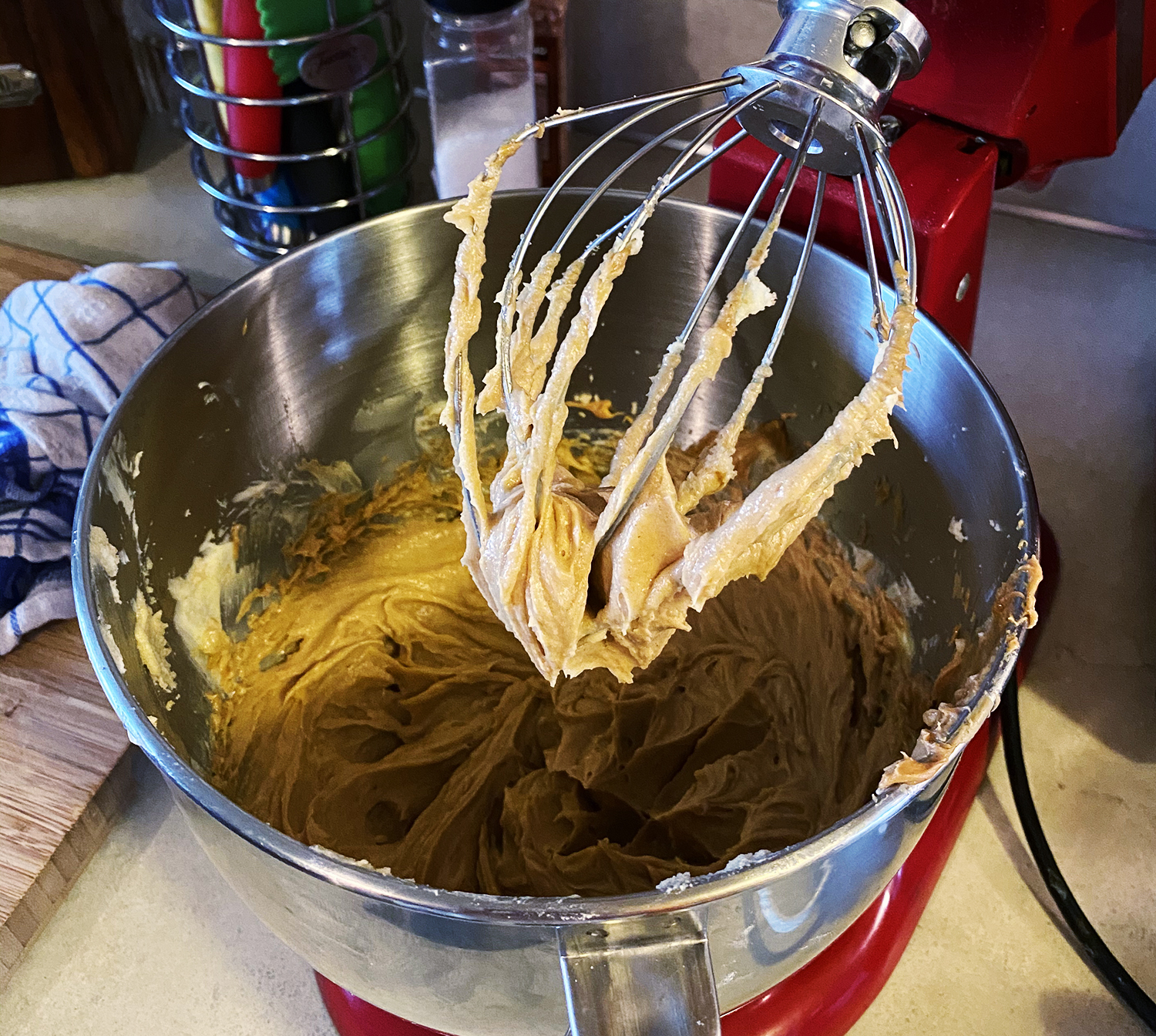 Add eggs, peanut butter and vanilla, then mix on medium speed another 2 min, scraping down the sides of bowl periodically.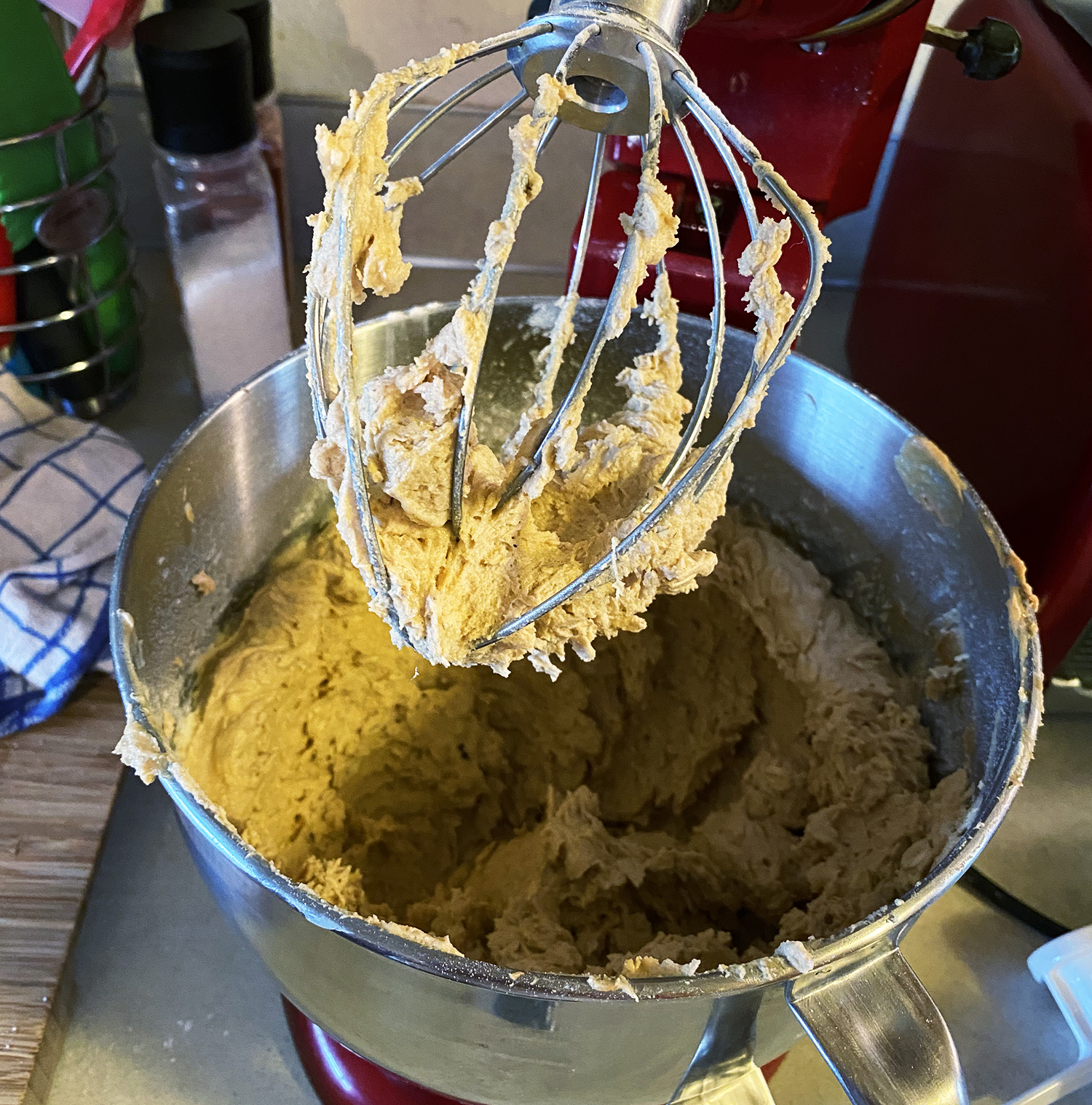 Add flour mixture in thirds, mixing each addition into wet ingredients before adding more.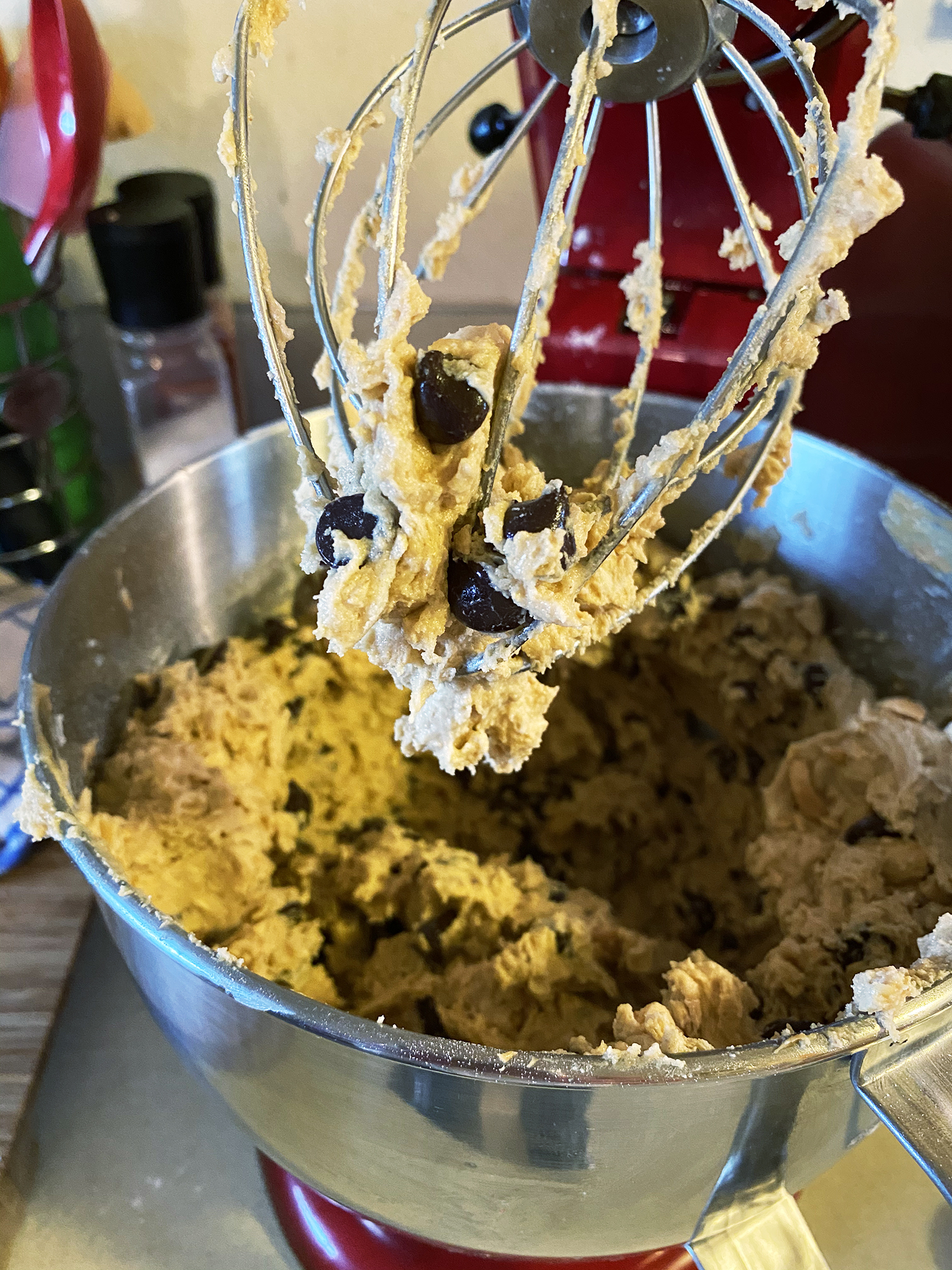 Finish by adding oats, chocolate chips and chopped peanuts.

Chill well, at least 2 hr, for a more uniform cookie (this step keeps the cookies from spreading too quickly when baking).
Preheat oven to 350°. Scoop 2 T portions, dropping onto a parchment-lined sheet pan, leaving plenty of space between each cookie to spread during baking. Bake 13 min, rotating the pan half-way through. Let cool on the pan for a few min before transferring to a cooling rack. Repeat with remaining dough. Serve warm or allow to cool to room temp before storing in an airtight container. Cookies are best eaten fresh or within 3 days.
Meet the Makers
Felix & Greg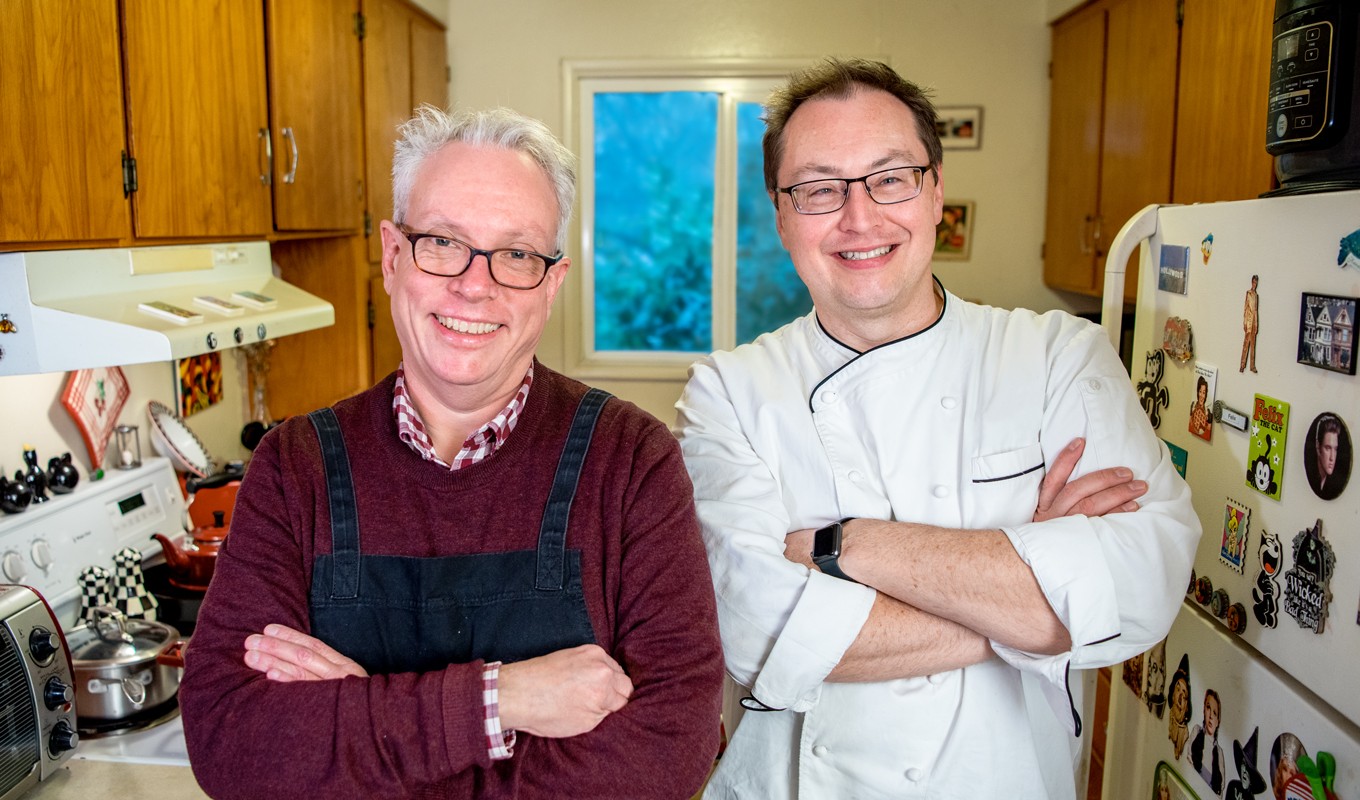 FELIX HUCK
Recipe Creator & Food Photographer
An artist and shutterbug, Felix finds beauty and inspiration in food and nature. He invents and photographs the recipes you'll find here.
GREG CABEZA
Professional Chef & Food Blogger
A food aficionado and lifelong music fan, Greg is an experienced artisan chef. He's also co-recipe creator and food blogger at Felix & Greg.
SUBSCRIBE TO OUR EMAILS
Good ideas could be cooking in your inbox. Sign up for our newsletter.