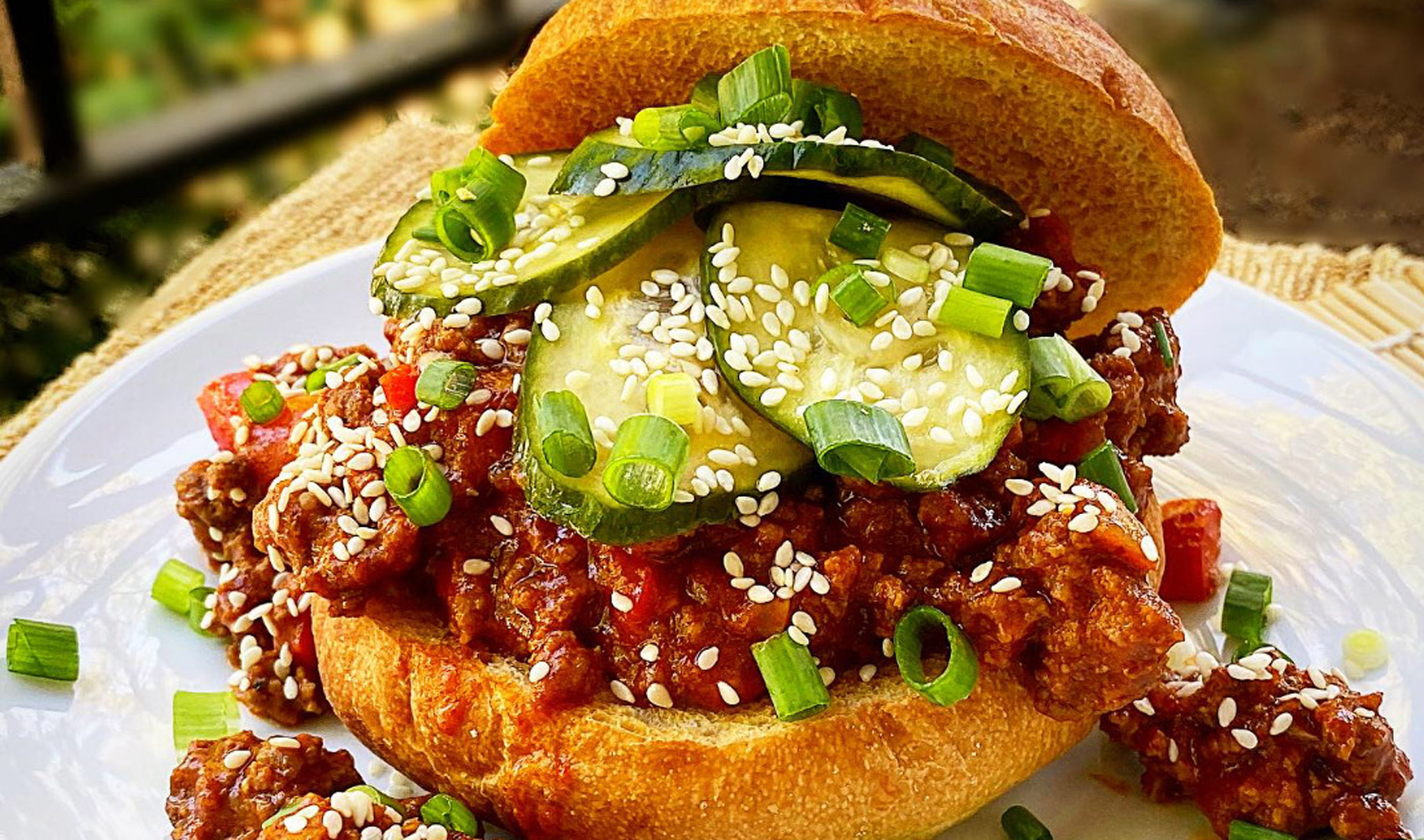 Oh, how we love Korean food! We especially love all of the banchan, or small dishes, that are served along a larger course. If you've ever eaten at a Korean restaurant, you'll know that the six to eight small plates surrounding your bowl of bibimbap or seafood pancake can be the highlight of the meal. This is exactly where we got the inspiration for making the quick pickles to top our Korean-style sloppy joe's. These pickles are so easy and fast, you just might find yourself using them on all kinds of burgers and sandwiches.
Why we love gochujang
Here, we serve them atop a ground beef and tomato mix, seasoned with one of our favorite Korean staples, gochujang. Let us tell you about gochujang: There was a time in our lives before being introduced to it (B.G. = before gochujang). After our first taste of this magical spice paste, our new selves were reborn (A.G. = after gochujang). It really is a delicious and versatile ingredient that's used in Korean meals as a condiment from breakfast to dinner. It is made from fermented sticky rice, soybeans, chilies and salt. The unique and unmistakable flavor is spicy, slightly sweet and savory, all supported by a deep, fun fermented layer much like kimchi. Try it with eggs, in soups, with rice and especially on beef bulgogi or pork kalbi. So, go, get some gochujang and begin your life anew, A.G. We used a bit of gochujang in the pickles we create here, and plenty in the beef mixture.
If you're feeling adventurous, add a fried egg and maybe some kimchi to top your sloppy joe's—it can only make it that much better. We kept this pretty simple, yet it still is immensely satisfying. Just make the pickles first, so they have some time to marinate in the vinegar mixture. We would suggest doubling the pickle recipe, because you're definitely going to want more for later, even after the sloppy joe's are long gone.
Korean Sloppy Joes Recipe
SERVES
6
DIFFICULTY
Easy
PREP TIME
15 min
COOK TIME
15 min
INACTIVE TIME
30 min (pickles)
DIET: None
Korean Sloppy Joes Recipe
SERVES: 6
DIFFICULTY: Easy
PREP TIME: 15 min
COOK TIME: 15 min
INACTIVE TIME: 30 min (pickles)
DIET: None
Ingredients
Korean Quick Pickles
1 lg cucumber, sliced thin
½ red onion, sliced thin
2 lg cloves garlic, crushed
1 T sugar
½ t salt
¼ c rice wine vinegar
¼ c water
1 t gochujang paste (or more to taste)
Korean Sloppy Joe's
2 lb ground beef
2 T vegetable oil
½ yellow onion, diced
2 T ginger, minced
3 T garlic, minced
1 red bell pepper, diced
½ c gochujang, heaping (to taste)
2 T soy sauce
½ t each salt and pepper
2 T chopped kimchi or kimchi juice
4 oz tomato sauce
¼ c toasted sesame oil
pinch of sesame seeds for garnish
2 green onions, chopped for garnish
6 burger buns
Instructions
Korean Quick Pickles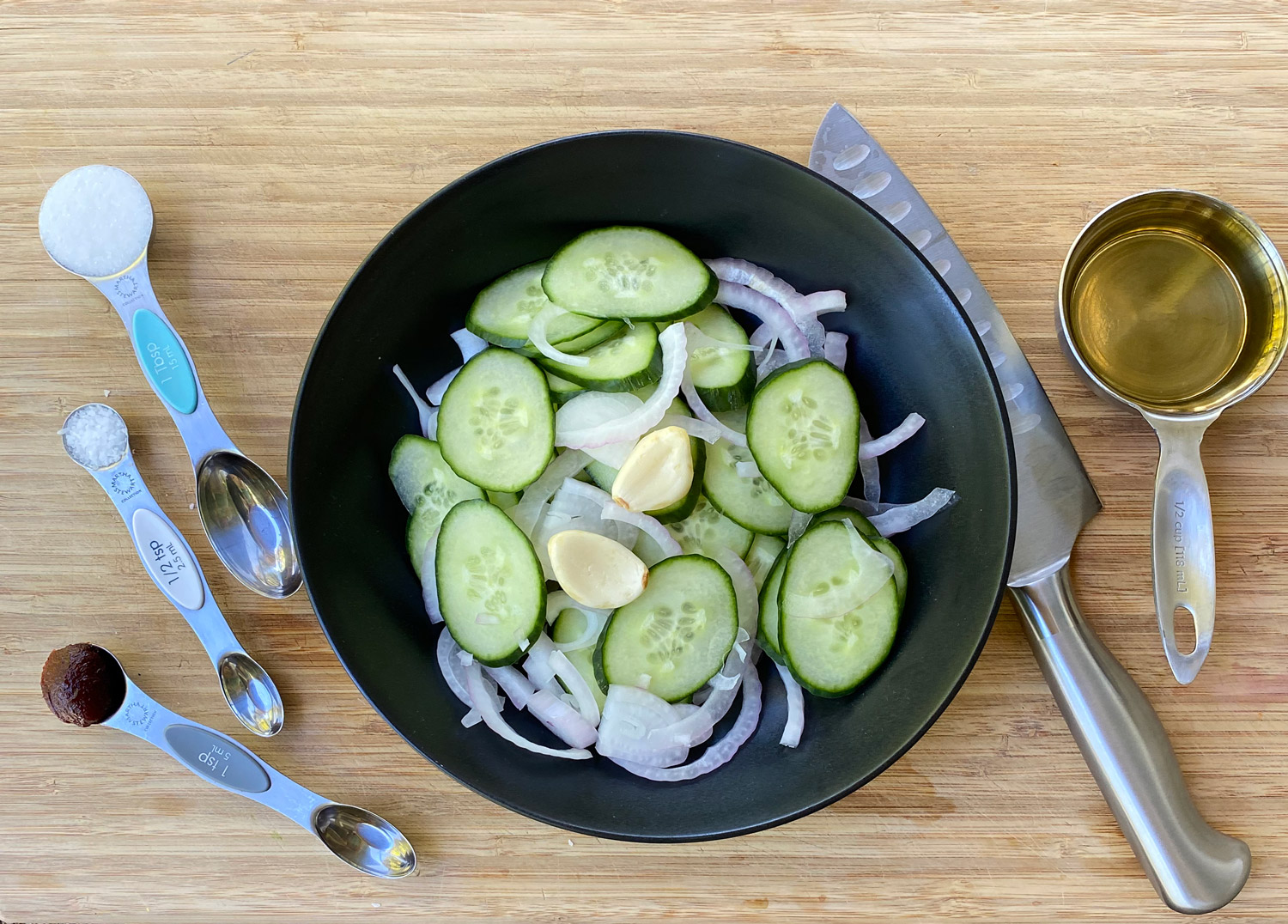 Place cucumber and onion in a large bowl.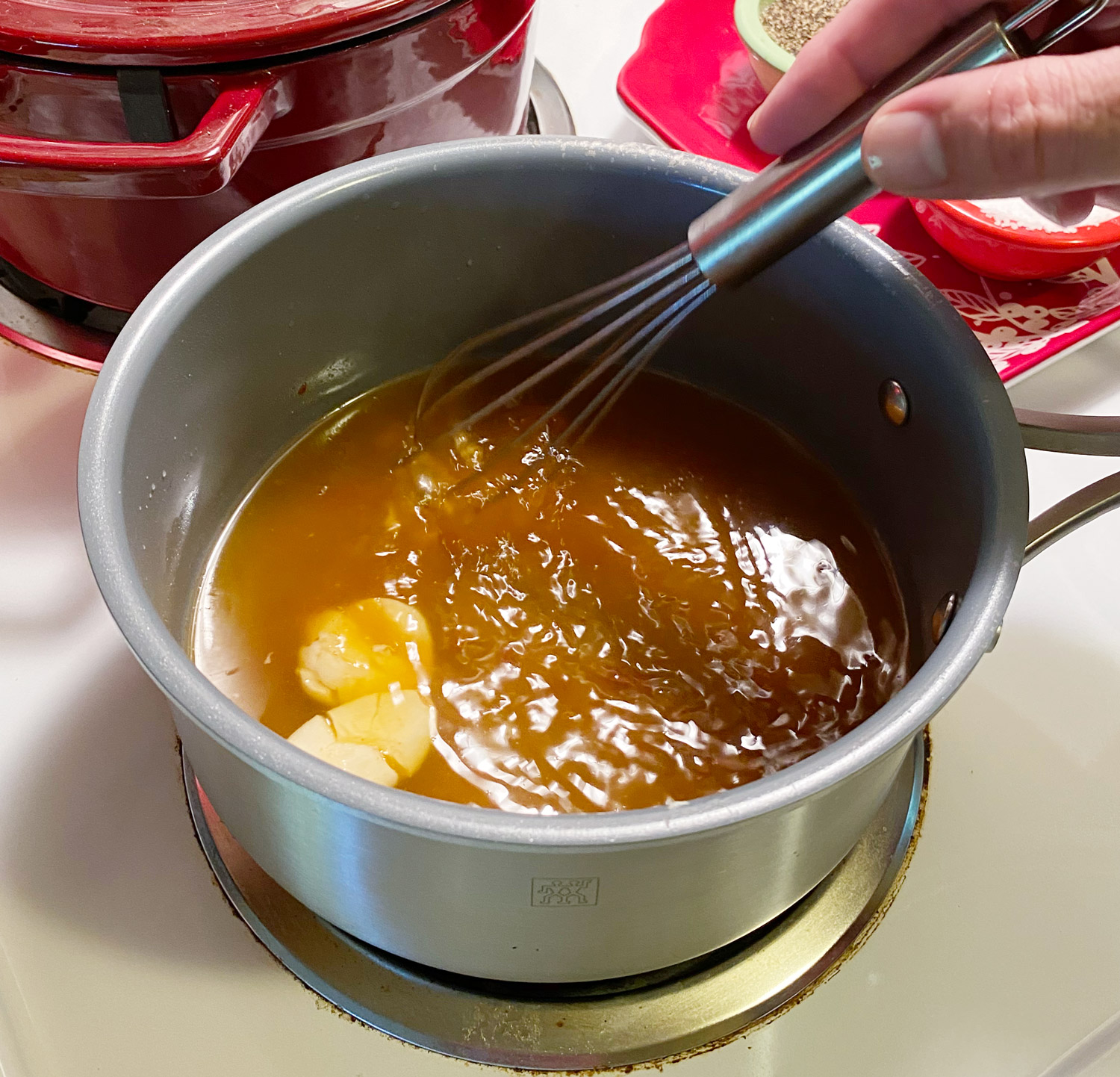 Bring garlic, sugar, salt, vinegar, water and gochujang to a slow boil, until all is dissolved well.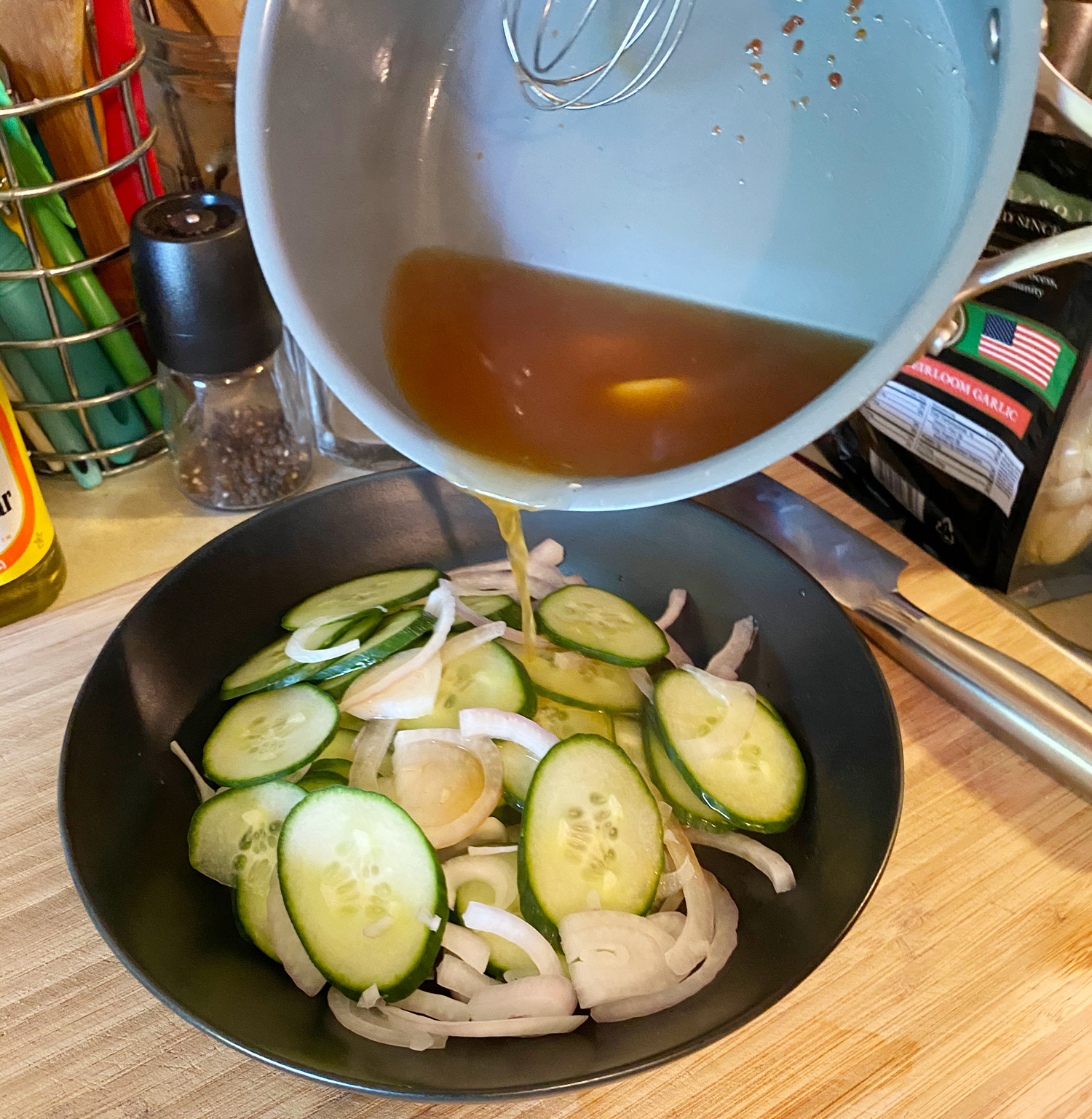 Pour hot mixture over vegetables. Chill 30 min before using. Store in an airtight container until ready to use.
Korean Sloppy Joe's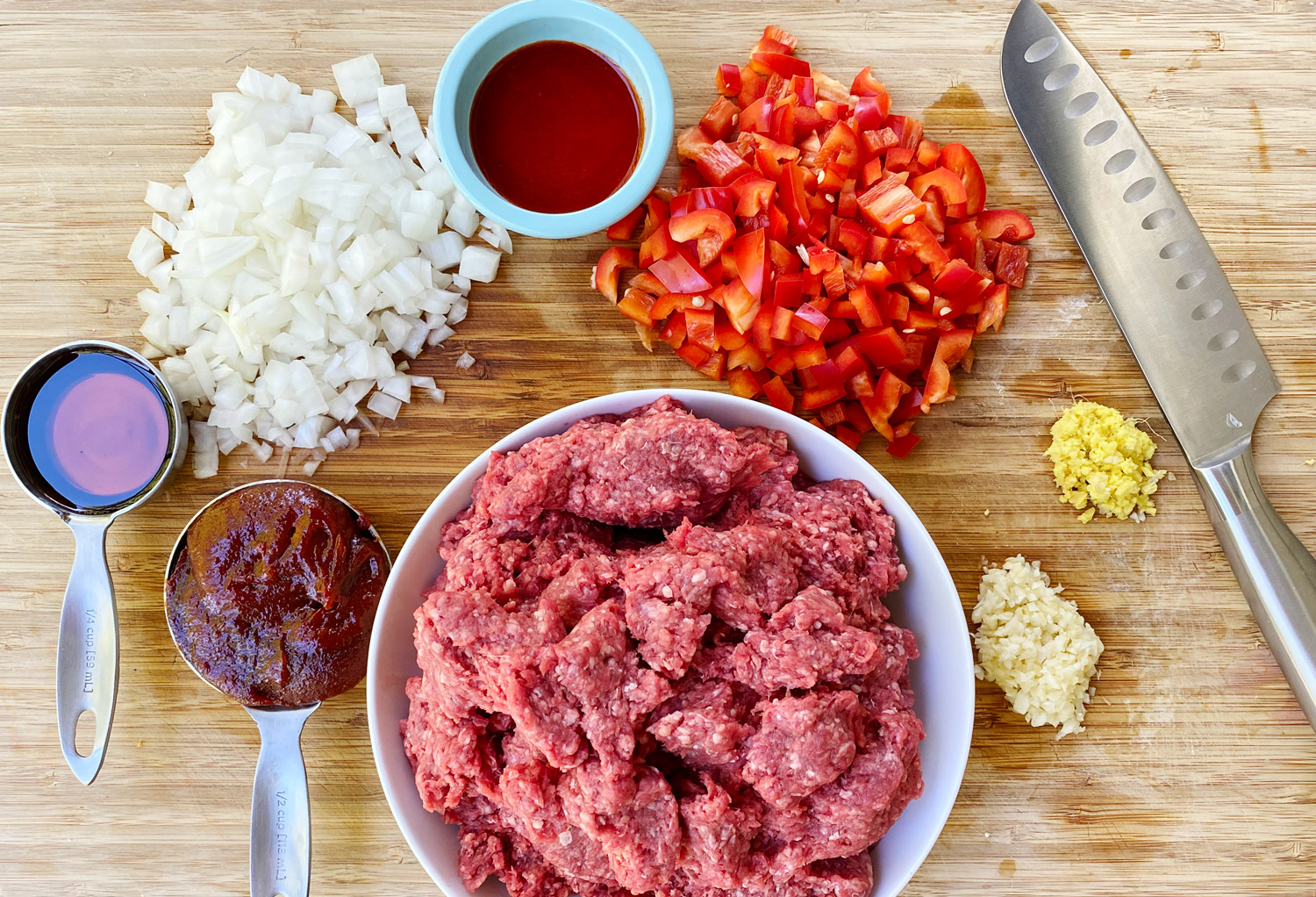 Gather ingredients.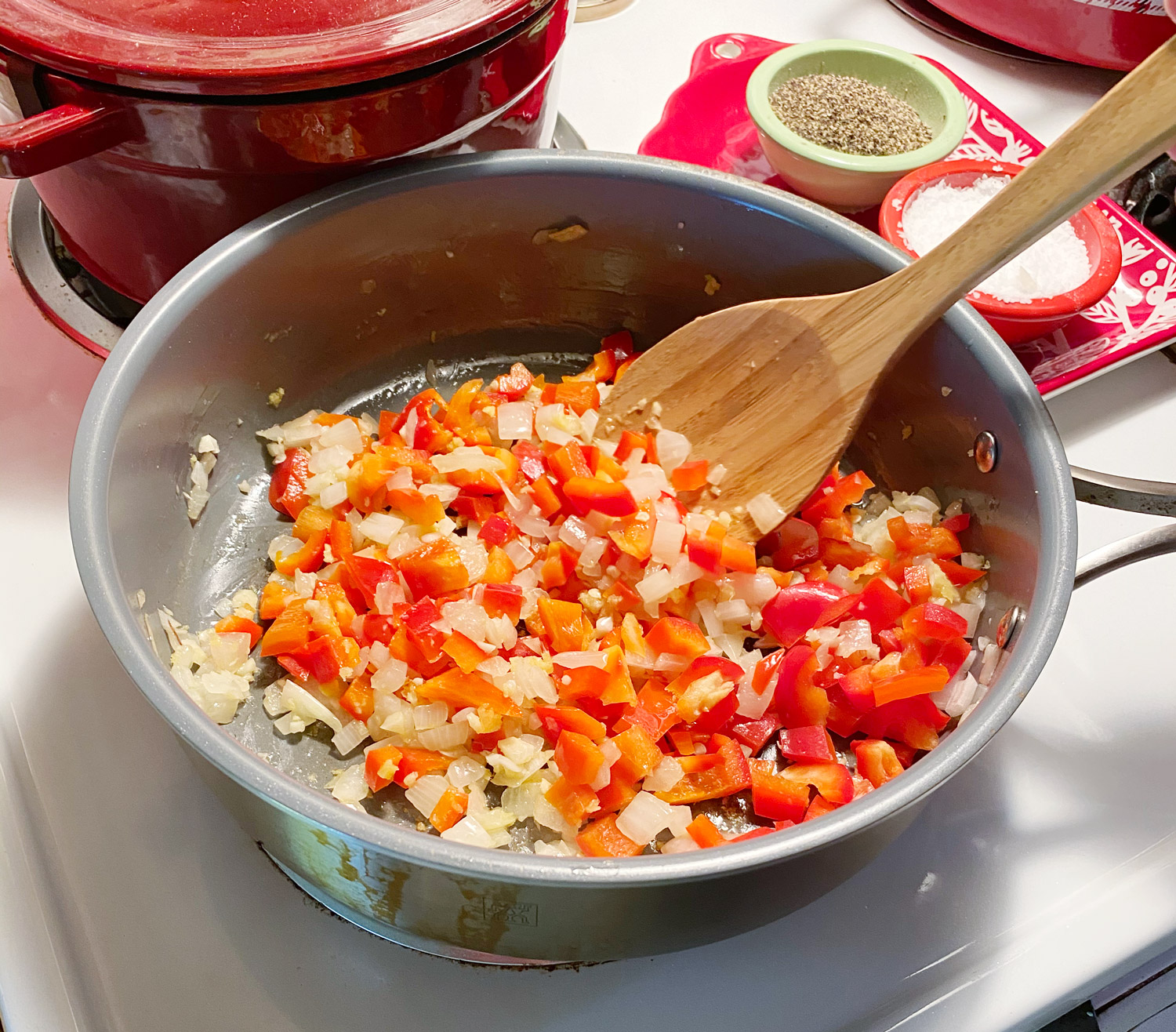 Heat oil and sauté onion until soft, 2 min. Add garlic, ginger and bell pepper and cook 2 min more.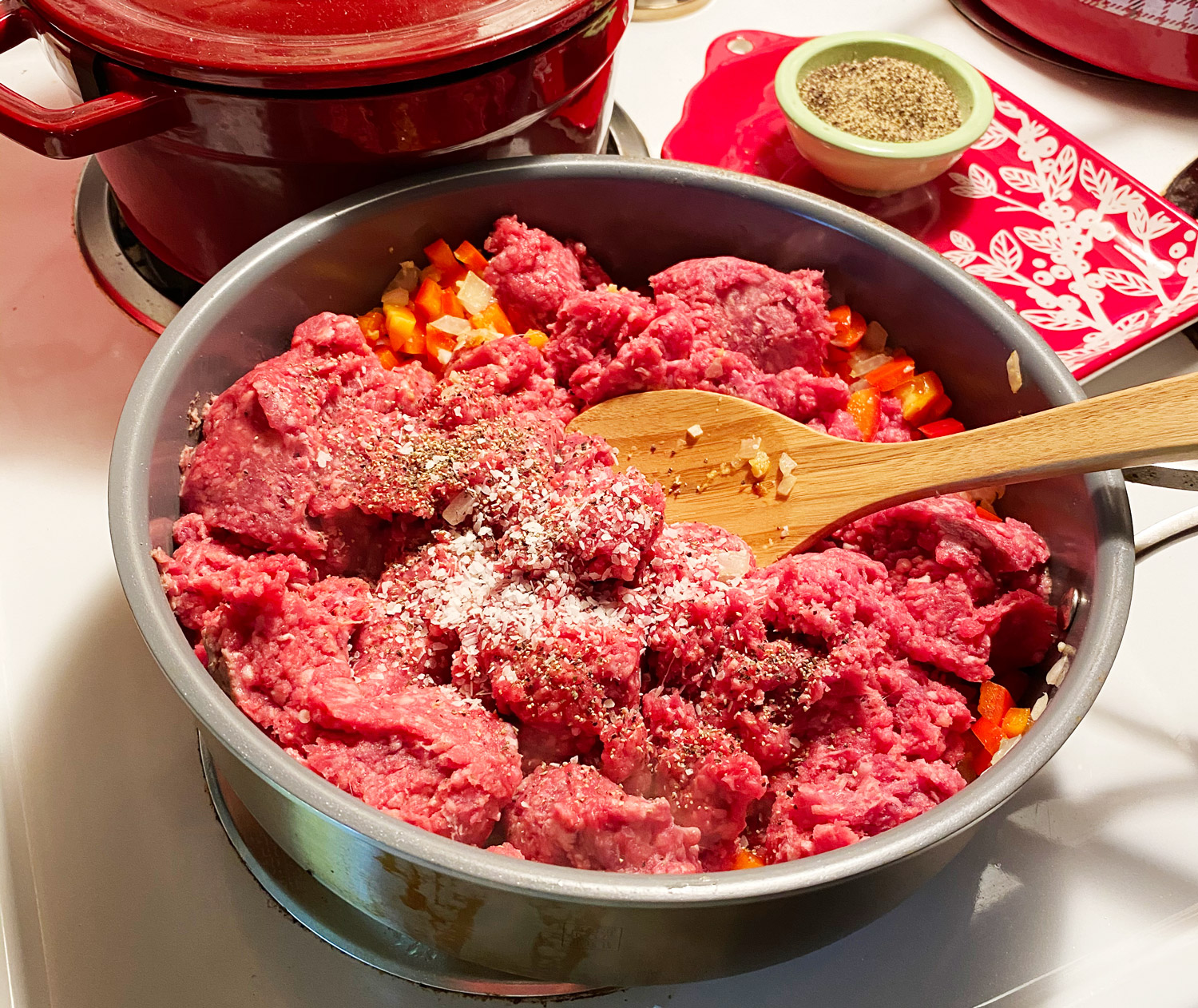 Add beef and cook until crumbled and almost cooked through. Drain excess fat, then add gochujang, soy sauce, salt, pepper, kimchi juice, tomato sauce and sesame oil. Bring to a simmer and cook just a few min until beef is cooked through.
Meet the Makers
Felix & Greg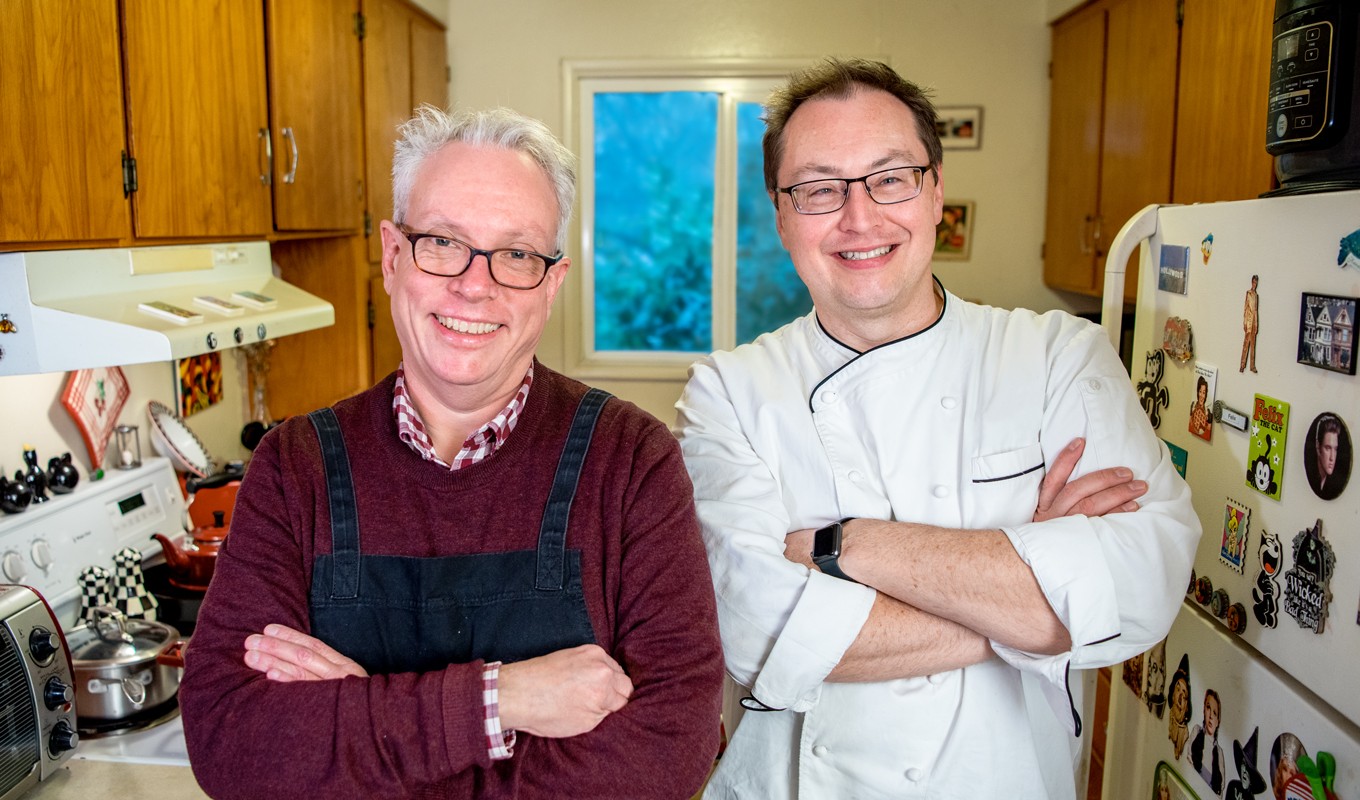 FELIX HUCK
Recipe Creator & Food Photographer
An artist and shutterbug, Felix finds beauty and inspiration in food and nature. He invents and photographs the recipes you'll find here.
GREG CABEZA
Professional Chef & Food Blogger
A food aficionado and lifelong music fan, Greg is an experienced artisan chef. He's also co-recipe creator and food blogger at Felix & Greg.
SUBSCRIBE TO OUR EMAILS
Good ideas could be cooking in your inbox. Sign up for our newsletter.