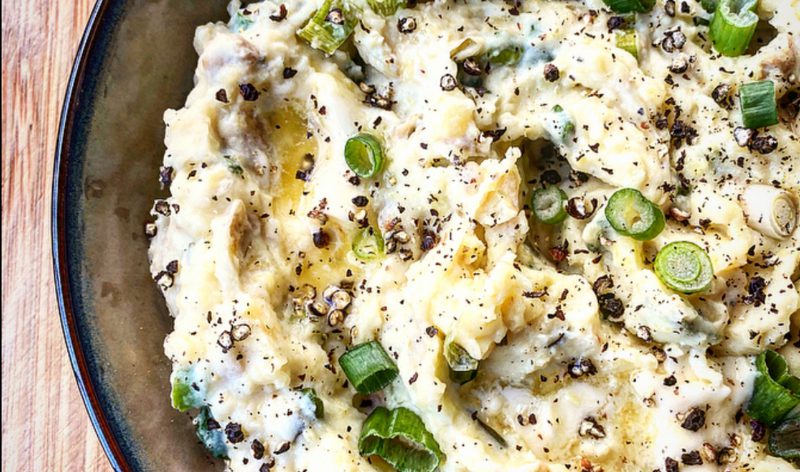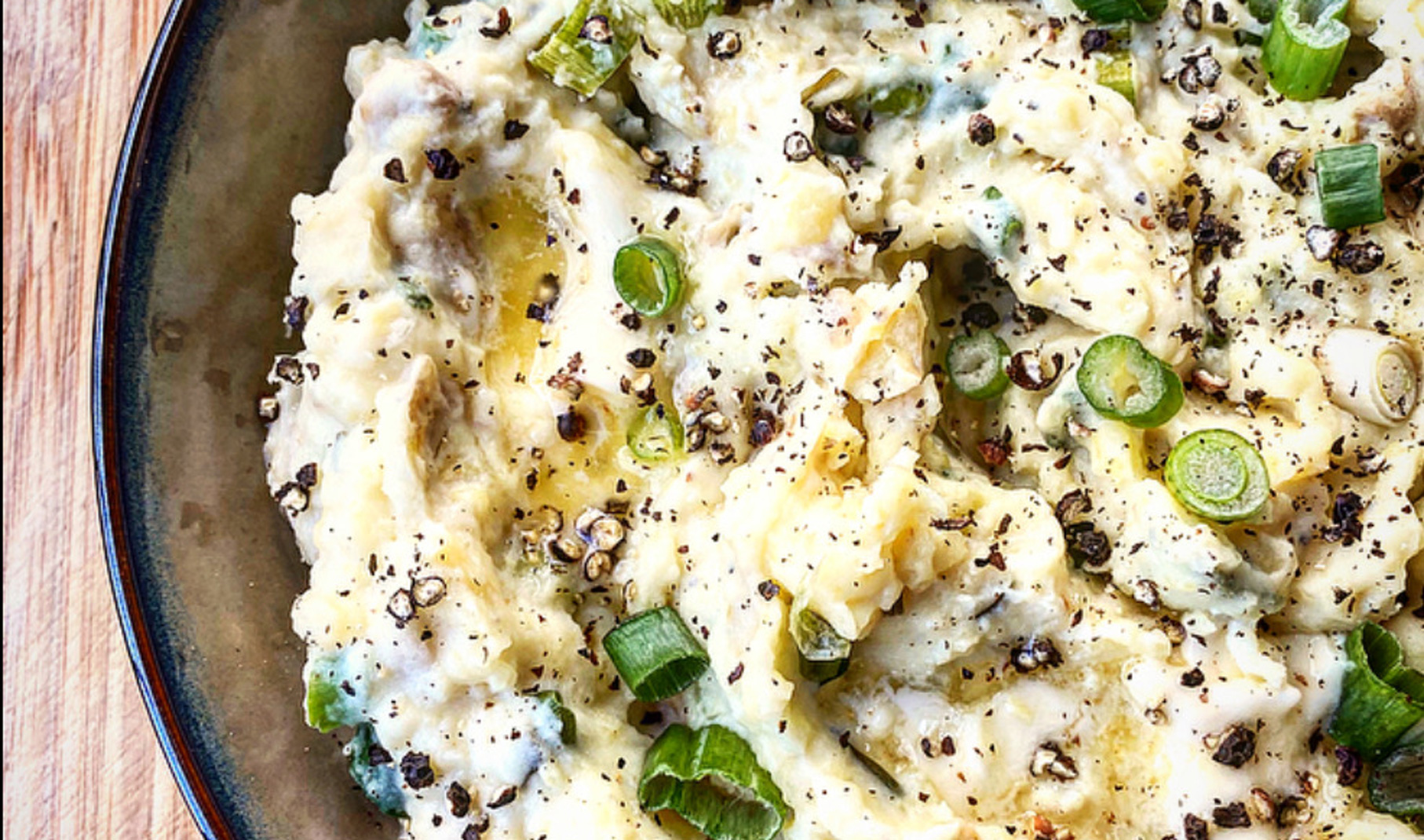 We have to come clean about our obsession with mashed potatoes. They're one of our top five comfort foods for sure—fighting for the number one spot with mac and cheese, Felix's lasagna, a melty grilled cheese sandwich and a perfect pizza.
We have several ways of making mashed potatoes a lot more exciting than the old, plain russets we grew up with back in the day. For starters, we love to add garlic, lots of herbs, cheese and plenty of butter. Here we've added a big dose of horseradish to the recipe, alongside a healthy bit of cracked pepper for a seriously zingy, zesty, tasty side. Perfect for any occasion, these would be happy alongside steaks or chops, fried chicken or even a Christmas prime rib or Easter ham.
You can make these ahead and reheat them before garnishing for an easy holiday side, or just make them and have them on hand when you really need a comforting side dish after a hard day, week or year. We get it, sometimes you just need a warm bowl of the good stuff, served with a heap of sunshine and great tunes to recharge your soul. You do you. We will always have your back, friends.
Tip: Don't skimp on the butter, and make sure to add half and half or heavy cream to the mix for a silky texture. If it seems a bit too dry, just add a bit more to your liking. You can make this recipe with red potatoes, as well—we just prefer the natural butteriness of Yukon golds.
Horseradish and Black Pepper Mashed Potatoes Recipe
SERVES
4-6
DIFFICULTY
Easy
PREP TIME
10 min
COOK TIME
30 min
DIET: Vegetarian, GF
SERVES: 4-6
DIFFICULTY: Easy
PREP TIME: 10 min
COOK TIME: 30 min
DIET: Vegetarian, GF
Ingredients
3 lb Yukon gold potatoes, washed
½ c butter, melted
¾ c half and half, warmed
3 T prepared horseradish
25 oz chive cream cheese
1 bunch green onions
½ T salt, to taste
2 t freshly cracked black pepper
Instructions
Quarter potatoes with skins on and boil until soft through middle, approximately 25 min. Drain and return to pot, adding melted butter, warm cream and horseradish. Mash together, leaving some chunks if desired, or add all to a mixing bowl and blend very briefly (do not over mix potatoes or the starch will get very tough/gummy). Blend in cream cheese, green onions and seasonings. Taste and adjust seasonings, as desired. Serve hot with more onions, butter and pepper on top.
Meet the Makers
Felix & Greg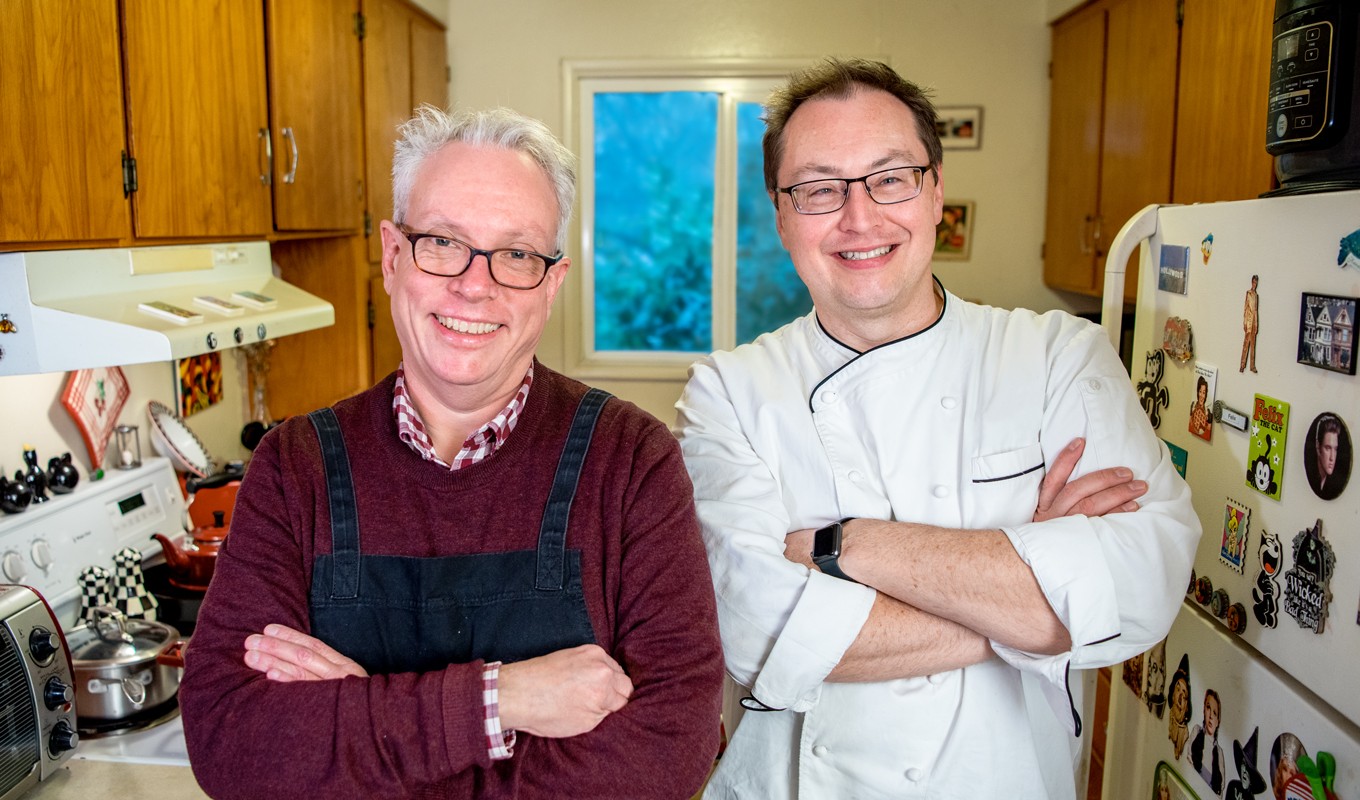 FELIX HUCK
Recipe Creator & Food Photographer
An artist and shutterbug, Felix finds beauty and inspiration in food and nature. He invents and photographs the recipes you'll find here.
GREG CABEZA
Professional Chef & Food Blogger
A food aficionado and lifelong music fan, Greg is an experienced artisan chef. He's also co-recipe creator and food blogger at Felix & Greg.
SUBSCRIBE TO OUR EMAILS
Good ideas could be cooking in your inbox. Sign up for our newsletter.