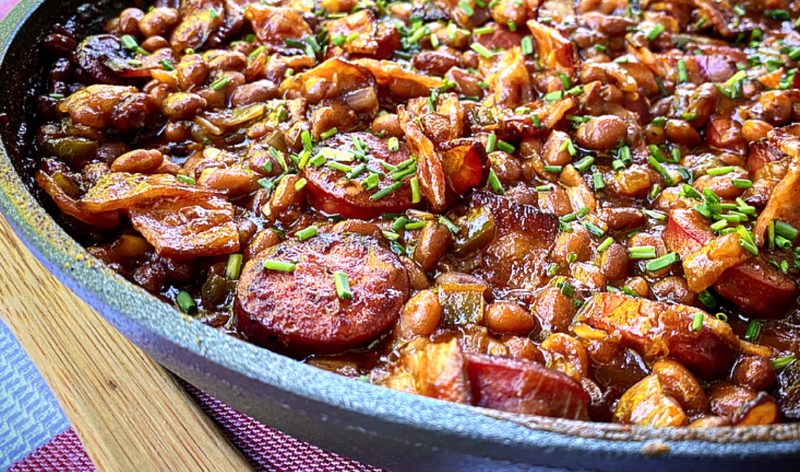 When you need something quick and delicious for that tailgater, potluck or just a fast, weeknight family meal, these baked beans with generous chunks of kielbasa sausage deliver! We like these beans spicy, sweet and smoky – chipotles give us the perfect mix of all three, spiking this dish with a giant flavor bomb. Felix and I aren't shy about taking things over the top, so we added fresh jalapeños and bacon, too, because why not? We love to bring the heat when we drop this at the table. Watch out, though, if you're sensitive to the spicy stuff, just tone it down a bit. These beans will disappear super fast, so bump up the recipe, if needed. We suggest serving plenty of mac and cheese, coleslaw or potato salad alongside these beans. You can easily make this ahead, up to the point of baking, and chill until ready to heat and serve.
Honey Chipotle Baked Beans with Kielbasa Recipe
SERVES
4
DIFFICULTY
Easy
PREP TIME
20 min
COOK TIME
15 min
DIET: Keto, GF
SERVES: 4
DIFFICULTY: Easy
PREP TIME: 20 min
COOK TIME: 15 min
DIET: Keto, GF
Ingredients
5 slices bacon, cooked and chopped
2 T olive oil
1 c shallots, chopped
3 cloves garlic, chopped
3 jalapeños, seeded and chopped (less if desired)
1 large kielbasa, 16 oz, sliced
2 cans, 28 oz ea, baked beans
½ c tomato puree
1 T cumin, ground
¼ c honey
¼ c cider vinegar
1 T Worcestershire sauce
2 T molasses
3 chipotle peppers in Adobo, chopped
salt and pepper to taste (pinch each)
Instructions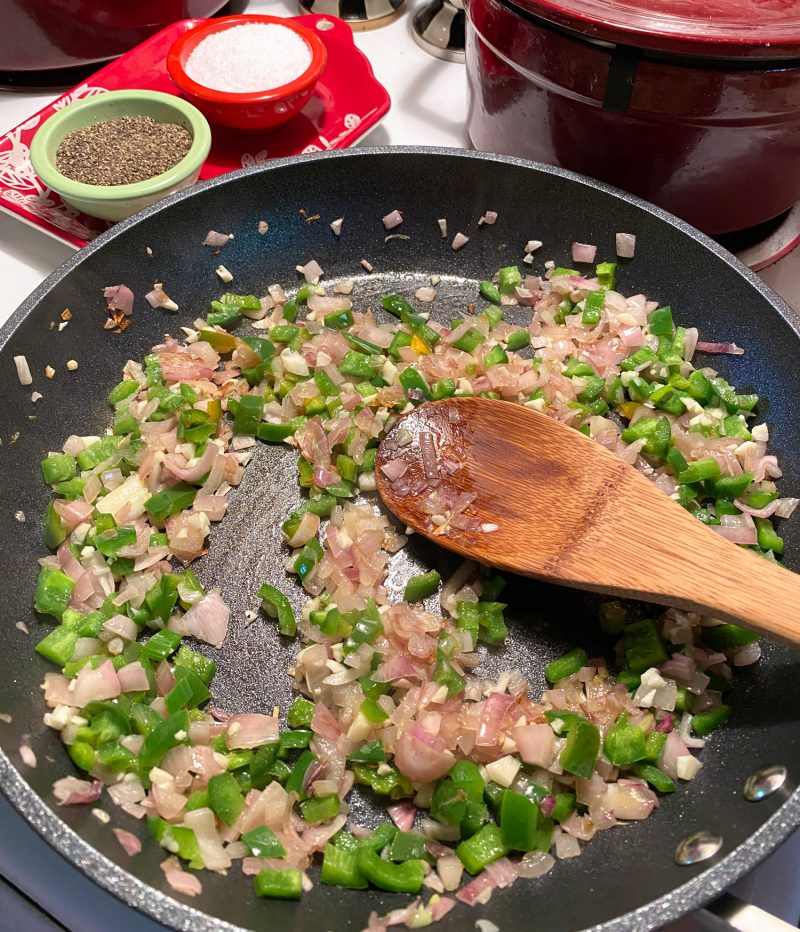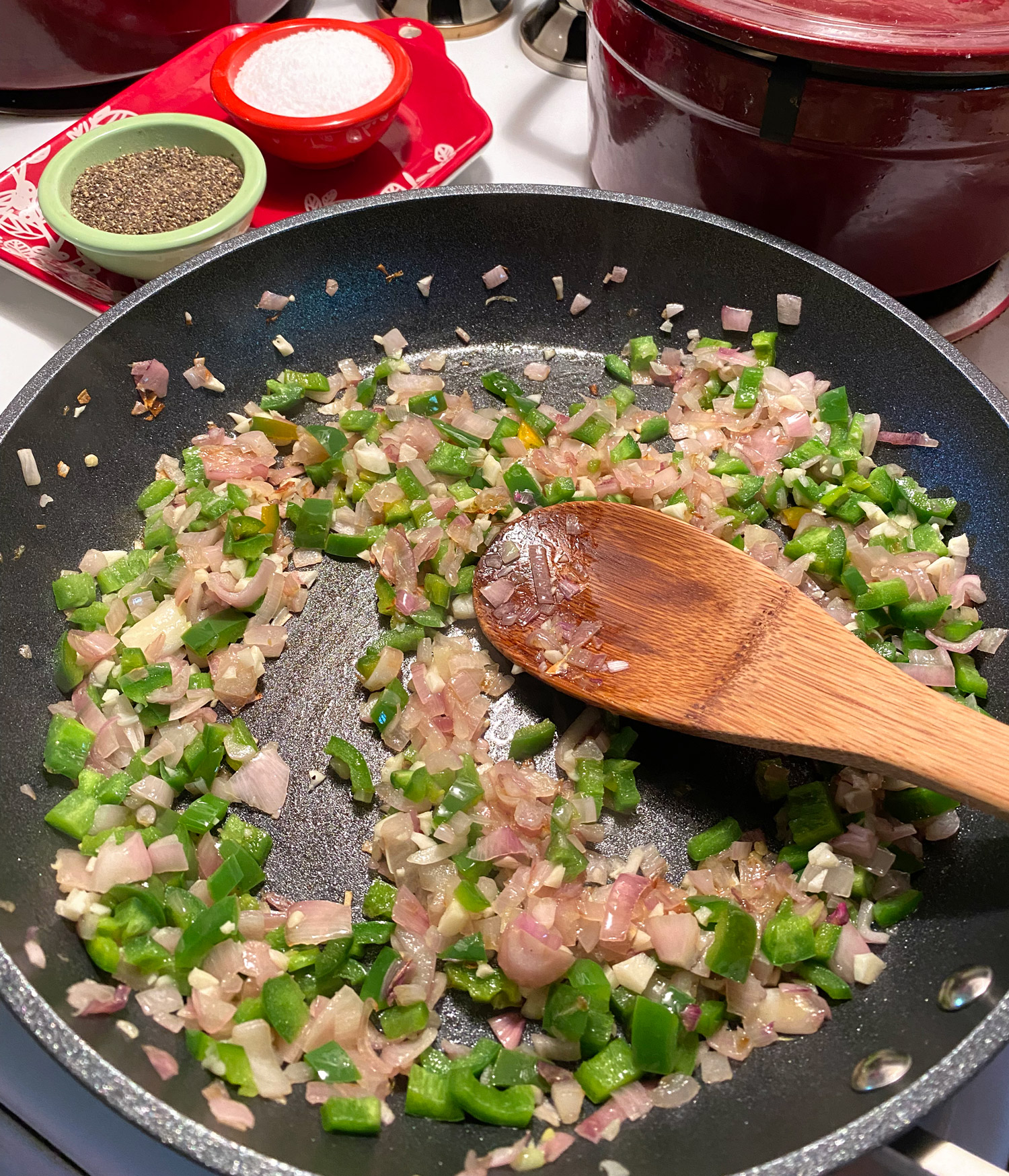 Preheat oven to 375°. Place bacon on parchment-lined sheet pan and cook in oven just until crisp, 18-20 min. Remove bacon and transfer bacon drippings to a large oven-proof skillet. Sauté shallots, garlic and jalapeños in bacon fat until softened, approx. 3 min.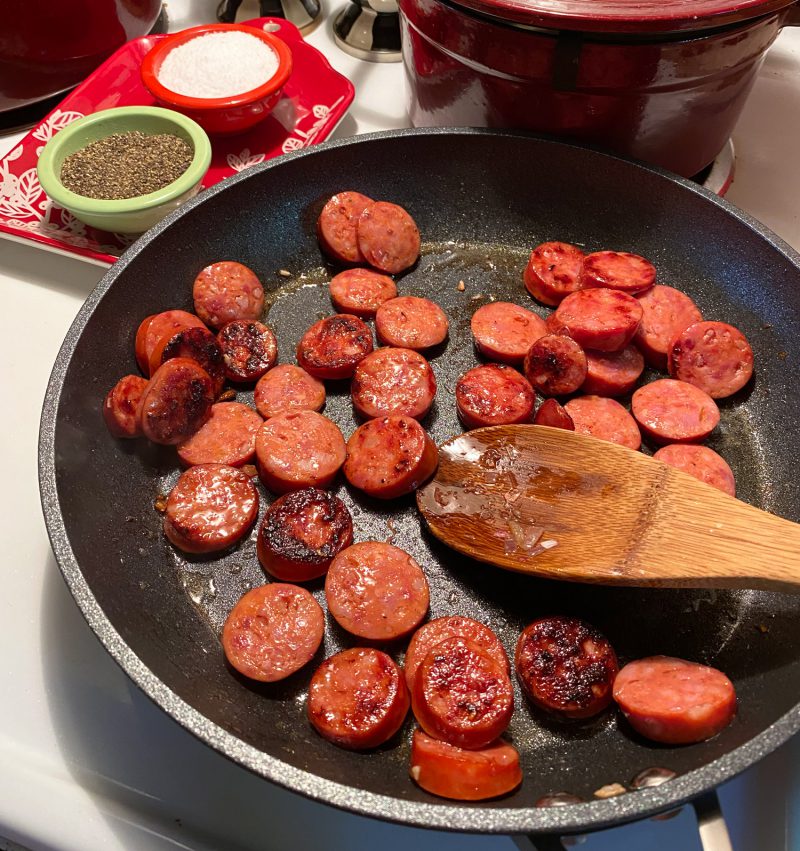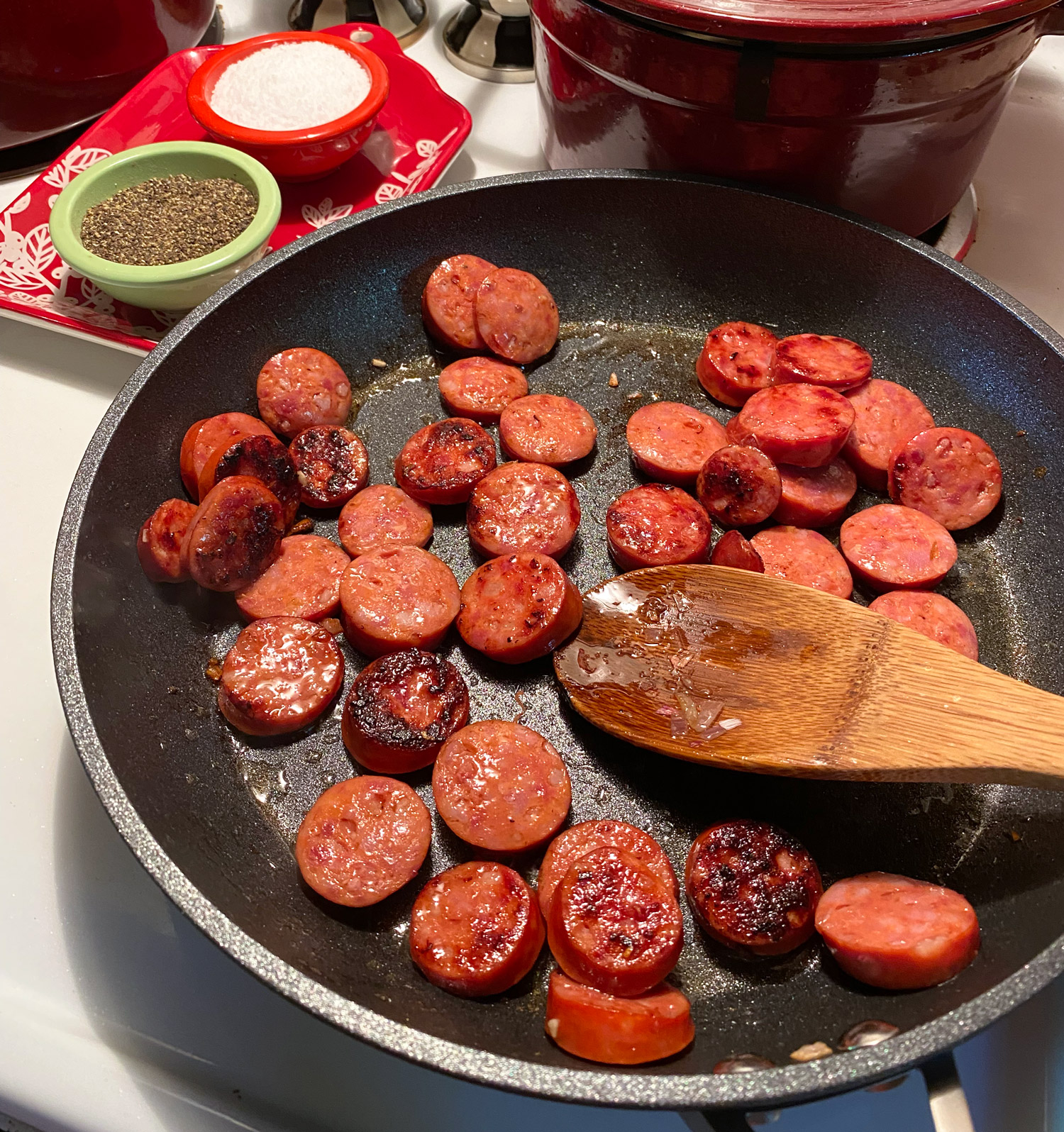 Add sausage, cooking 1 min more. Add remaining ingredients, including chopped bacon. Simmer 10 min. Turn oven down to 300° and bake 1 hour until thickened and bubbly. Serve hot.
Meet the Makers
Felix & Greg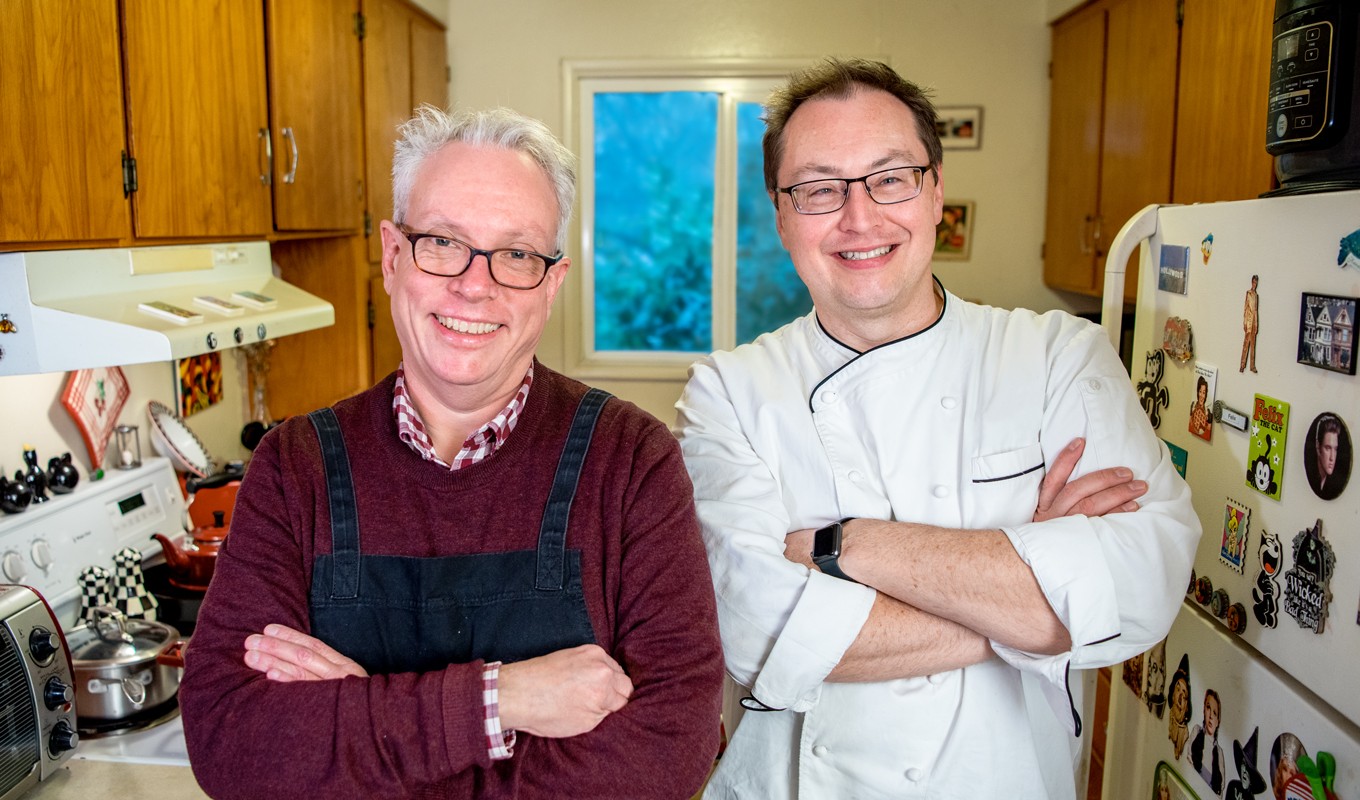 FELIX HUCK
Recipe Creator & Food Photographer
An artist and shutterbug, Felix finds beauty and inspiration in food and nature. He invents and photographs the recipes you'll find here.
GREG CABEZA
Professional Chef & Food Blogger
A food aficionado and lifelong music fan, Greg is an experienced artisan chef. He's also co-recipe creator and food blogger at Felix & Greg.
SUBSCRIBE TO OUR EMAILS
Good ideas could be cooking in your inbox. Sign up for our newsletter.