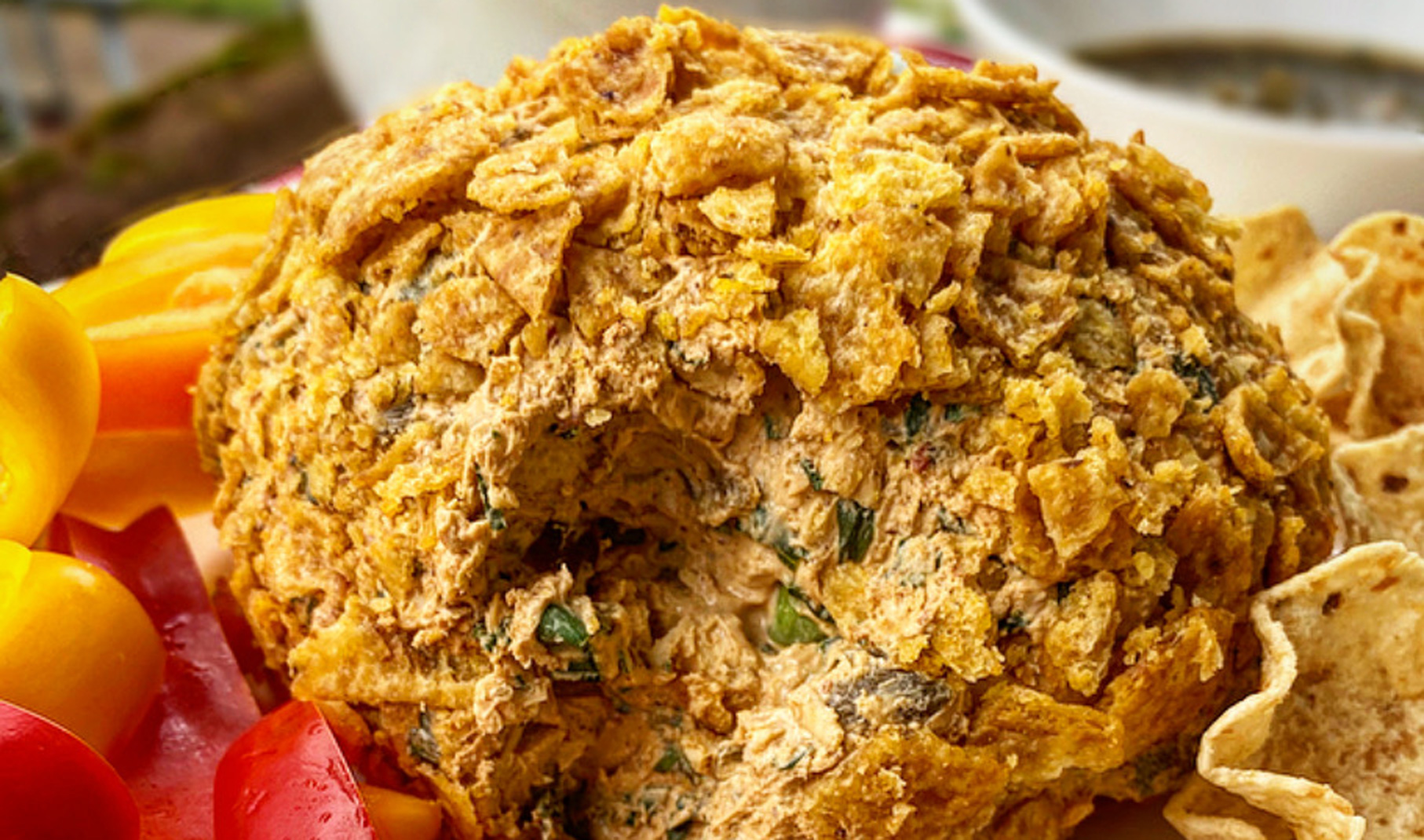 Do you want to know what Felix and I have always loved at the holidays? Cheese Balls! We know, they're cheesy (duh) and silly, but so much fun! Which pretty much describes the two of us, as well. We always love being together with great friends and delicious, tasty finger foods. This awesome little recipe is all of that, served with plenty of crackers, veggies and laughs! What sets this cheese ball apart from others you might have had is the smoky, slightly spicy flavor from the chipotle chilies, blended with plenty of cream cheese and sharp cheddar – yum! And the best part is how fast this comes together, in just a few minutes, then you only need to chill it for a few hours while you get your party dress on and pick a killer playlist. Our recipe makes enough for two good-sized cheese balls, so you can set one aside for the next gathering or give it away to spread some holiday cheer! A cheese ball keeps well for several days in the fridge (without the corn chip crust added until ready to serve), so you can make it ahead and take it easy at your little fiesta. We wish you Happy Holidays, a very Merry Christmas and a Happy New Year!
Holiday Fiesta Cheese Ball Recipe
SERVES
8 x 2 (yields 2 cheese balls)
DIFFICULTY
Easy
PREP TIME
15 min
INACTIVE TIME
2 hr
DIET: GF (if using GF chips), *Keto (as noted below)
Holiday Fiesta Cheese Ball Recipe
SERVES: 8 x 2 (yields 2 cheese balls)
DIFFICULTY: Easy
PREP TIME: 15 min
INACTIVE TIME: 2 hr
DIET: GF (if using GF chips), *Keto (as noted below)
Ingredients
16 oz cream cheese, at room temp
1 T chili powder
½ T cumin, ground
½ T onion powder
½ T garlic powder
pinch salt and pepper
3 c sharp cheddar, shredded
4 green onions, chopped
7 oz can green chilies, diced
2 T chipotle chilies, chopped (to taste)
½ c fresh cilantro, chopped
3 c Frito chips or GF tortilla chips, crushed (*for keto, sub fried chili-lime pork rinds)
Instructions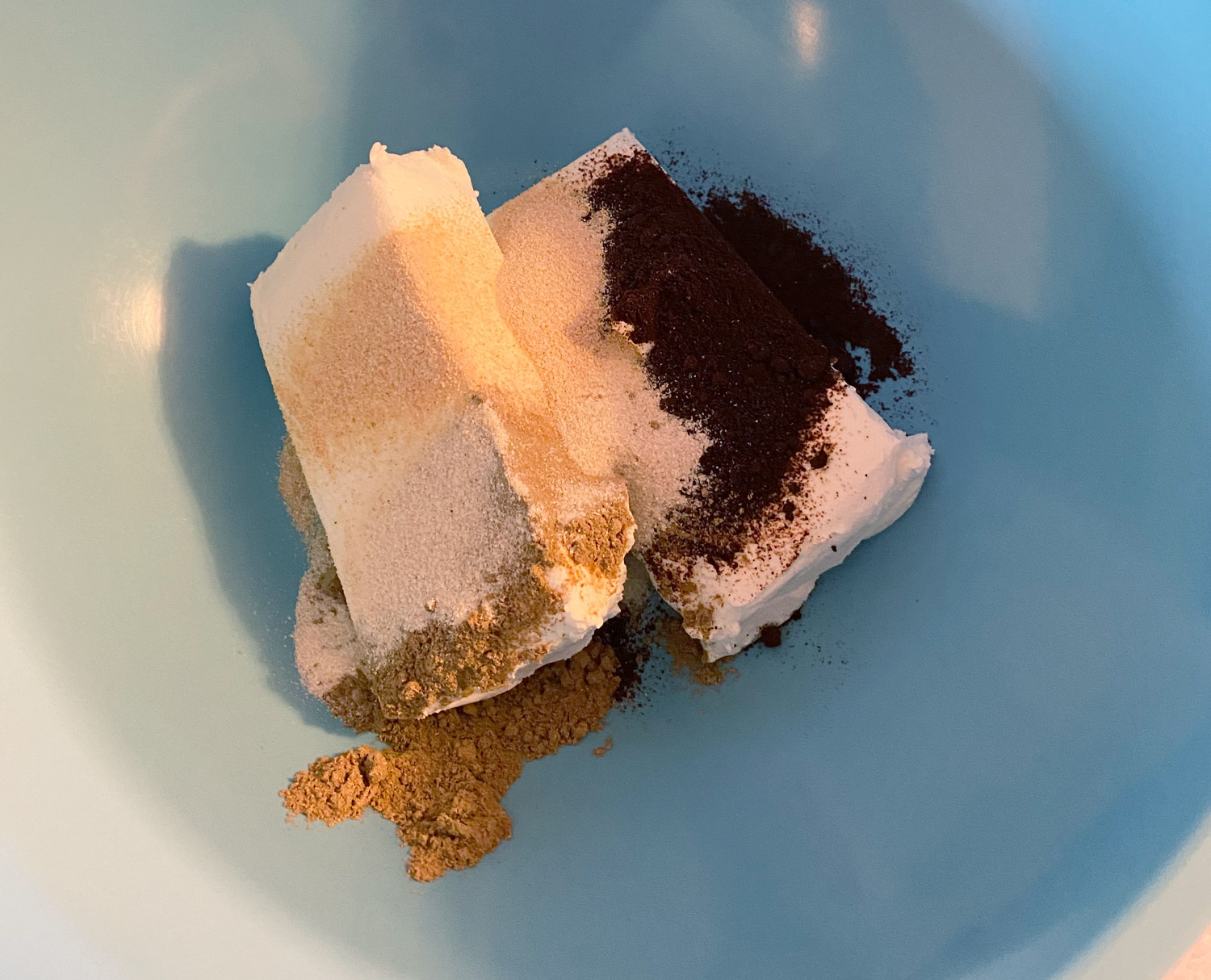 Blend cream cheese with spices in mixing bowl with stand or hand mixer until well combined.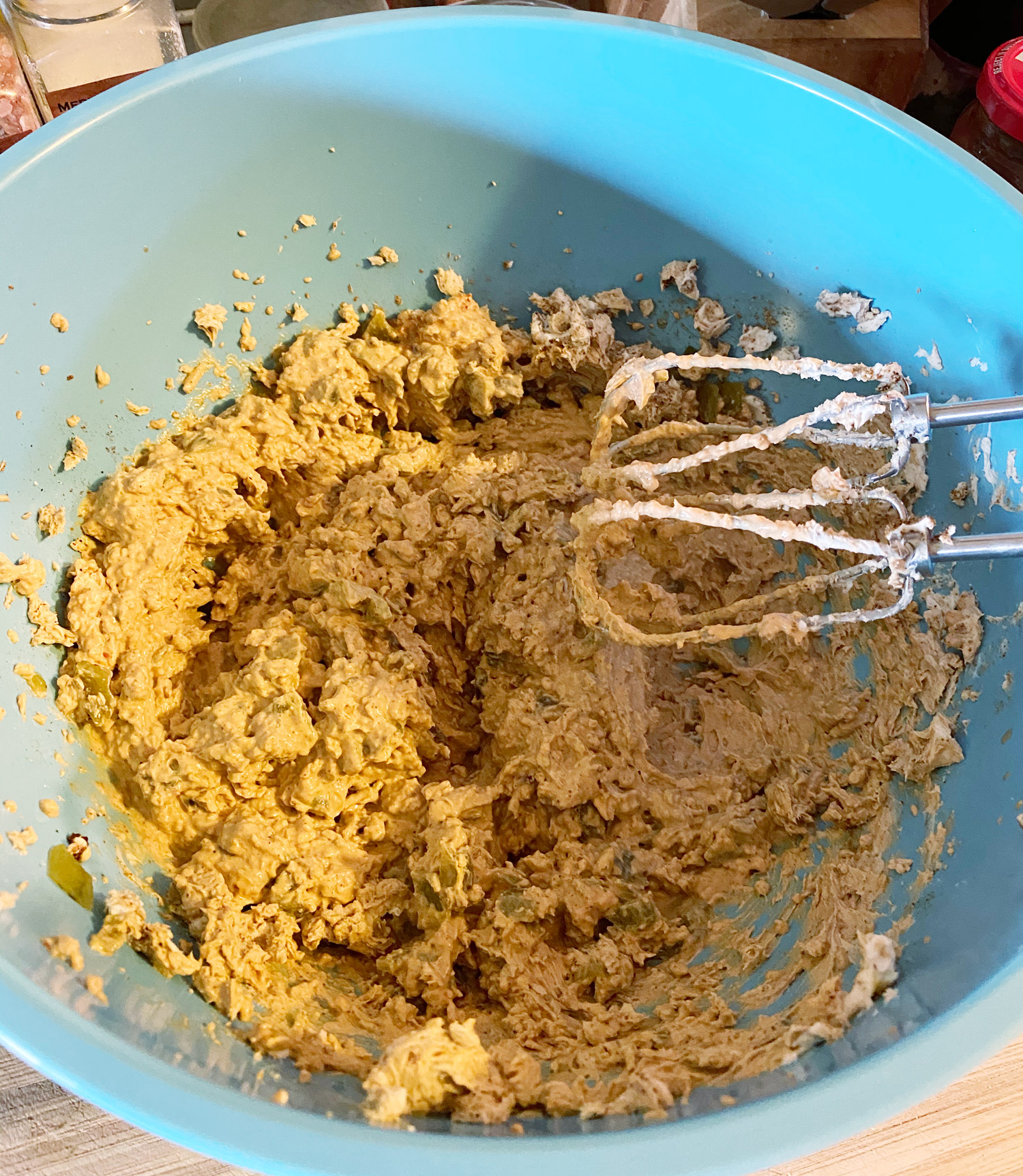 Beat in cheddar and remaining ingredients, besides Frito chips, until mixed well, 1 minute on medium speed.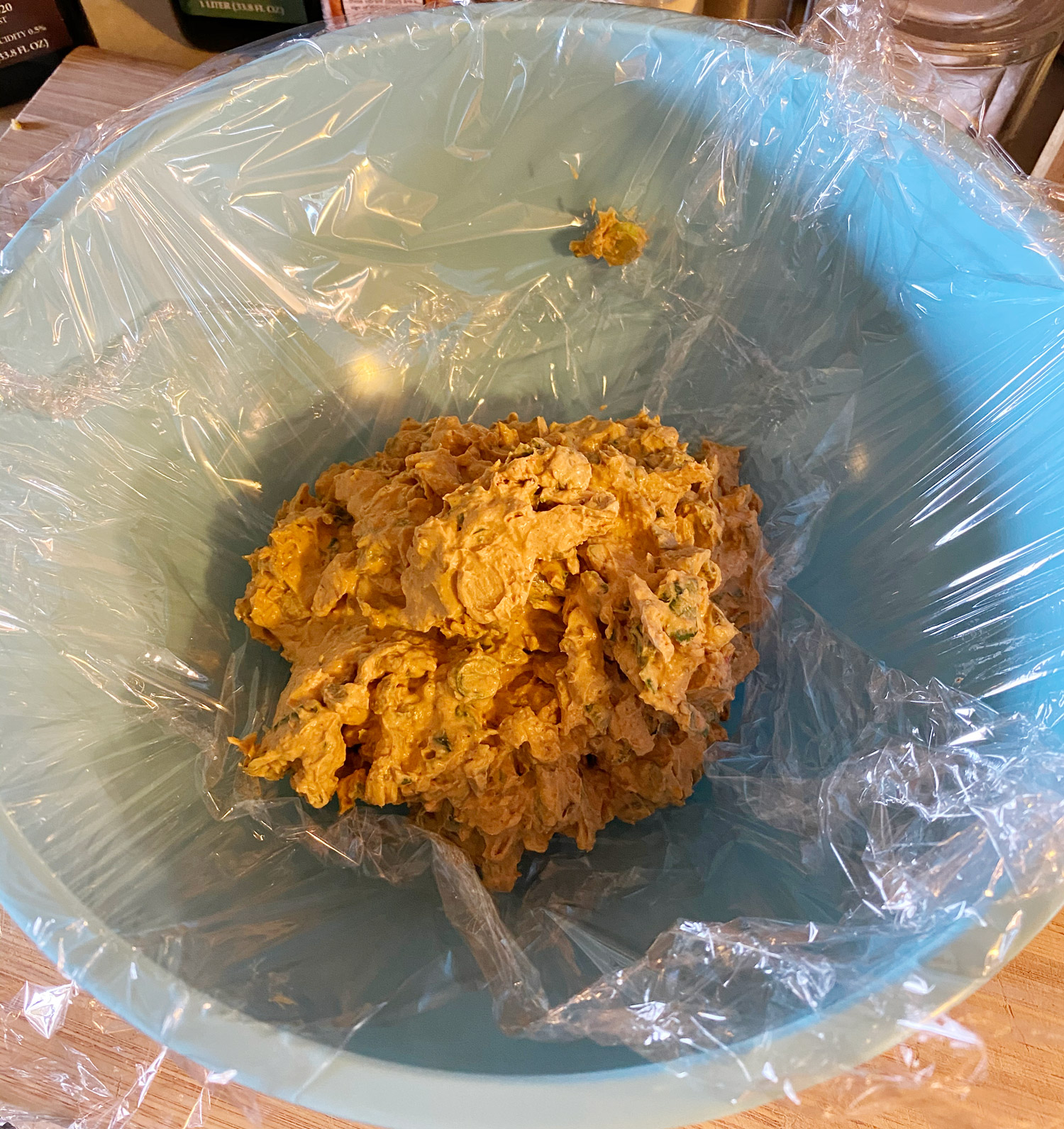 Line a bowl with plastic wrap and place half of cheese mixture in center.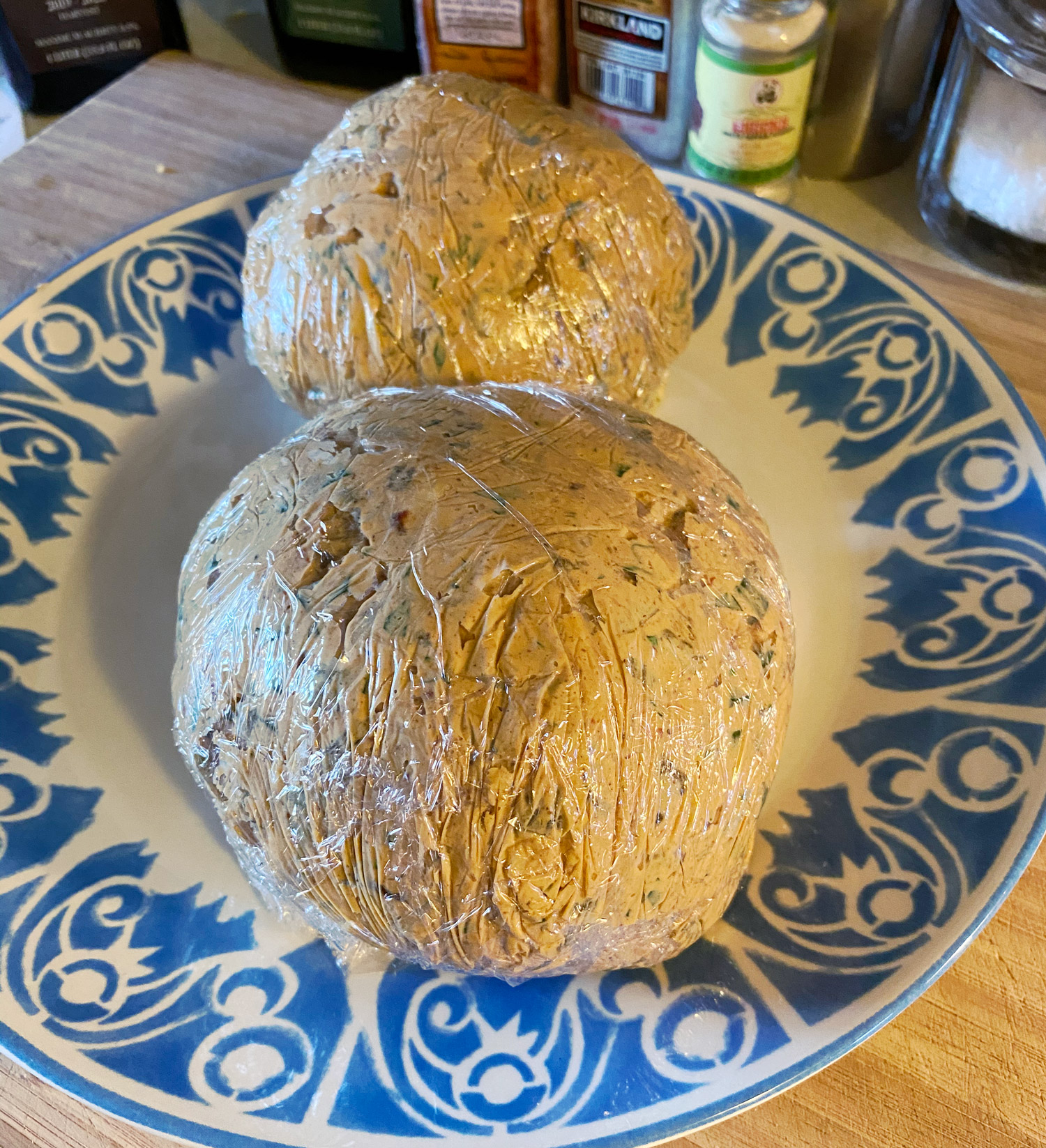 Wrap plastic around cheese and gently shape into a ball. Repeat with remaining cheese mixture. Chill cheese balls for 2 hours minimum before enjoying (can be refrigerated up to one week). Remove from plastic wrap when ready to serve, then roll in crushed chips (or fried pork rinds), as desired. Serve with crackers or more chips, sliced bell peppers and other crunchy vegetables.
Meet the Makers
Felix & Greg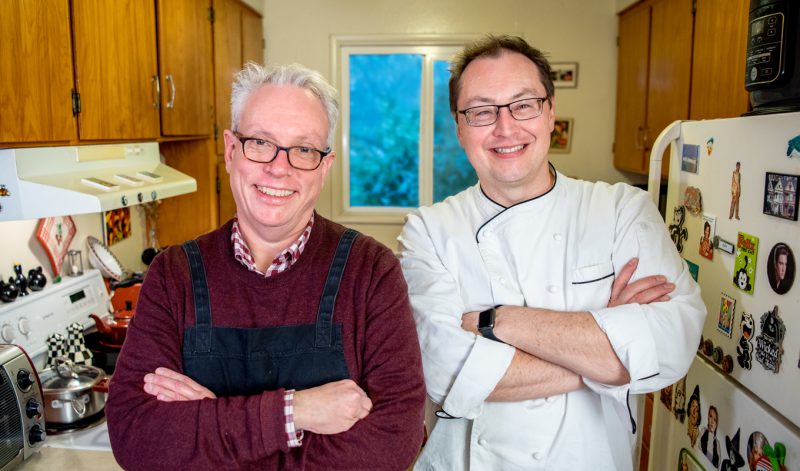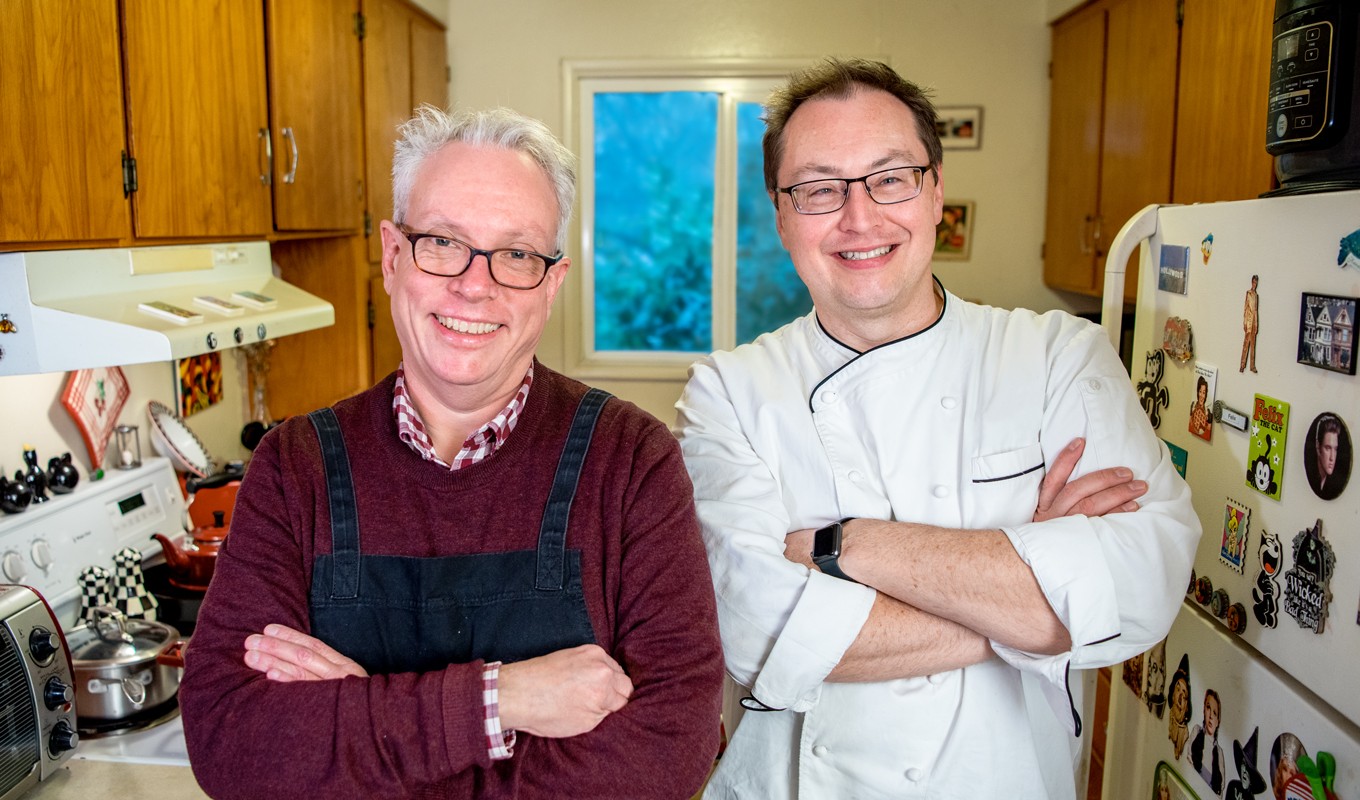 FELIX HUCK
Recipe Creator & Food Photographer
An artist and shutterbug, Felix finds beauty and inspiration in food and nature. He invents and photographs the recipes you'll find here.
GREG CABEZA
Professional Chef & Food Blogger
A food aficionado and lifelong music fan, Greg is an experienced artisan chef. He's also co-recipe creator and food blogger at Felix & Greg.
SUBSCRIBE TO OUR EMAILS
Good ideas could be cooking in your inbox. Sign up for our newsletter.