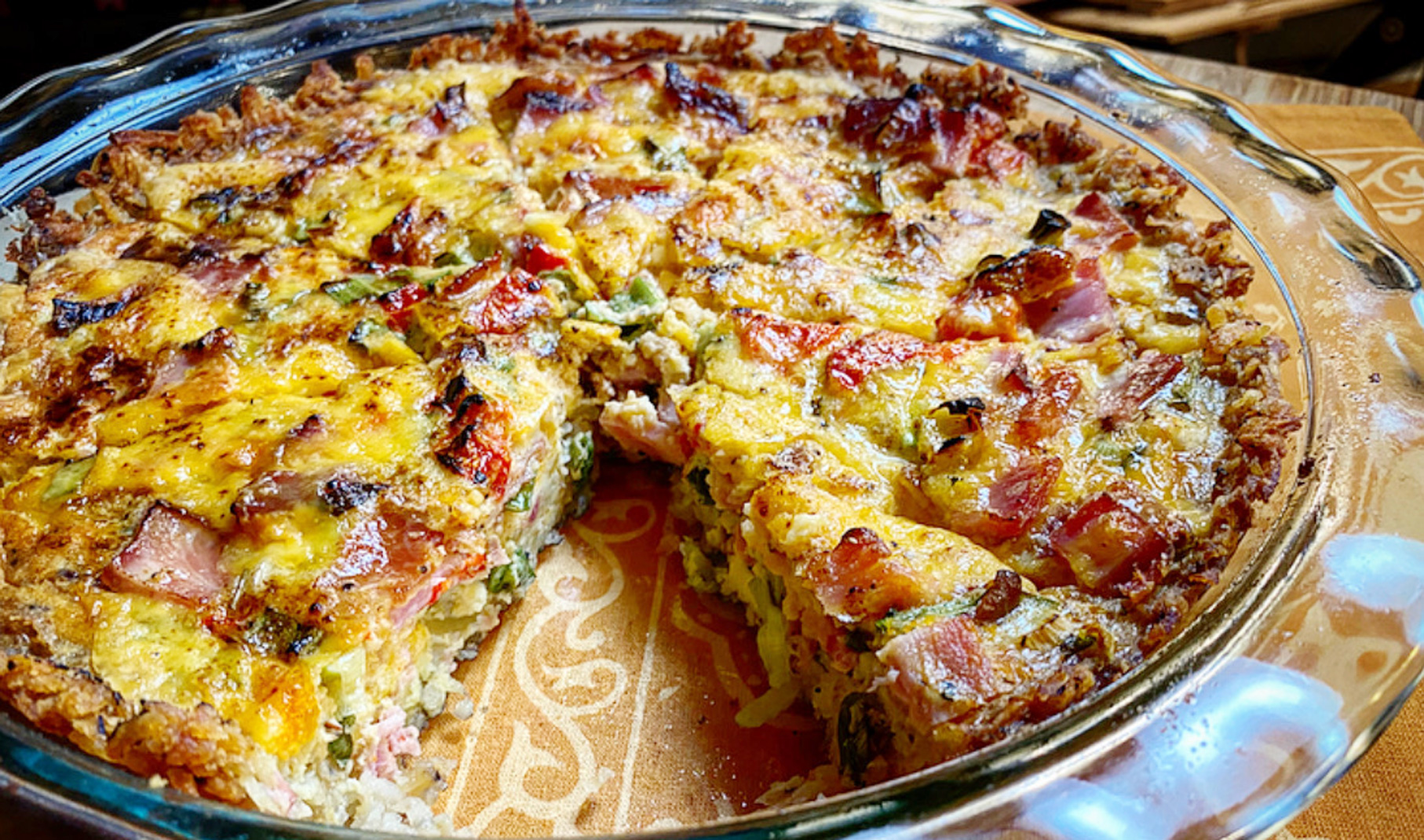 Toasty, golden hash browns make for a brilliant gluten-free crust for this delicious quiche. You're going to love how easy this is to make. All you have to do is press hash browns into a pie shell and bake until crisp on the edges, then add your favorite fillings.
We've used ham and sharp cheddar; however, you can adjust the mix with whatever you like. Broccoli and cheddar is delicious, or try bacon, Swiss cheese and sautéed onions, or toss some goat cheese with roasted veggies and greens for a bright vegetarian brunch. We are seriously in love with how tasty this recipe turned out to be. It disappeared super-fast because we used some of the following not-so-secret ingredients. Felix and I love mustard, so a bit of Dijon went in, plus some Parmesan for a layer of umami flavor. So yummmmy!
The hardest part about this recipe really is just letting it rest long enough to set and cut a clean piece out of it. If you can't wait, we understand. Ugly quiche is still delicious quiche. This is a perfect recipe for holidays and gatherings, being that it's easy to make ahead and travels really well. We think everyone is going to be asking for this again and again. We certainly will be!
Hash Brown Crust Quiche with Ham and Sharp Cheddar Recipe
SERVES
6
DIFFICULTY
Easy
PREP TIME
15 min
COOK TIME
1 hour
DIET: GF
SERVES: 6
DIFFICULTY: Easy
PREP TIME: 15 min
COOK TIME: 1 hour
DIET: GF
Ingredients
16 oz frozen hash brown shredded potatoes, thawed
4 T butter, melted
1 T Dijon mustard
½ t garlic powder
pinch of salt and pepper
6 eggs, beaten
1 ½ c sharp cheddar, shredded
4 green onions, chopped
¼ c red peppers, roasted
½ c diced ham
3 slices bacon, cooked until crisp
½ c half and half
chives for garnish
dash of hot sauce
Instructions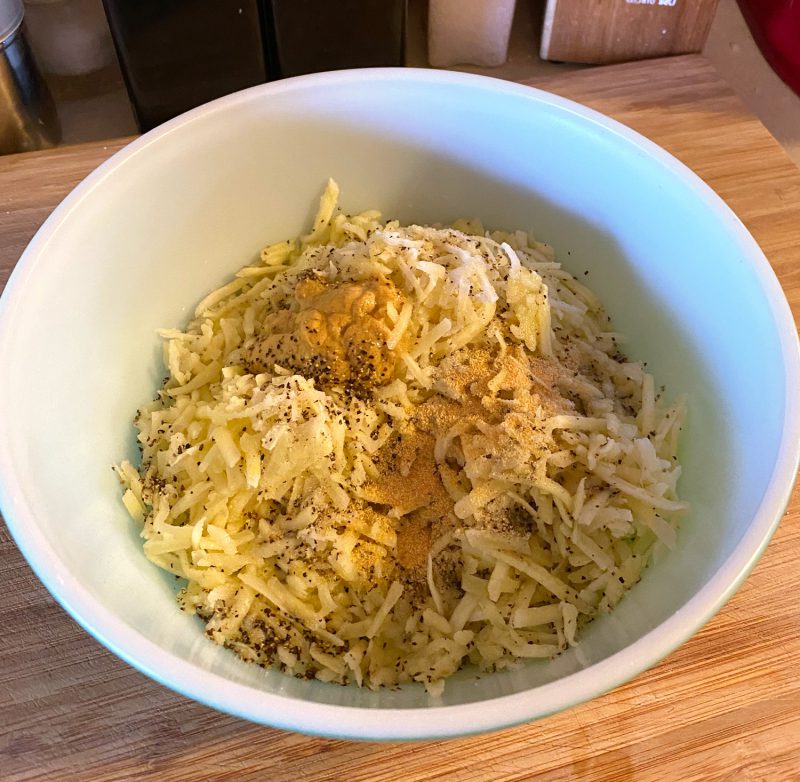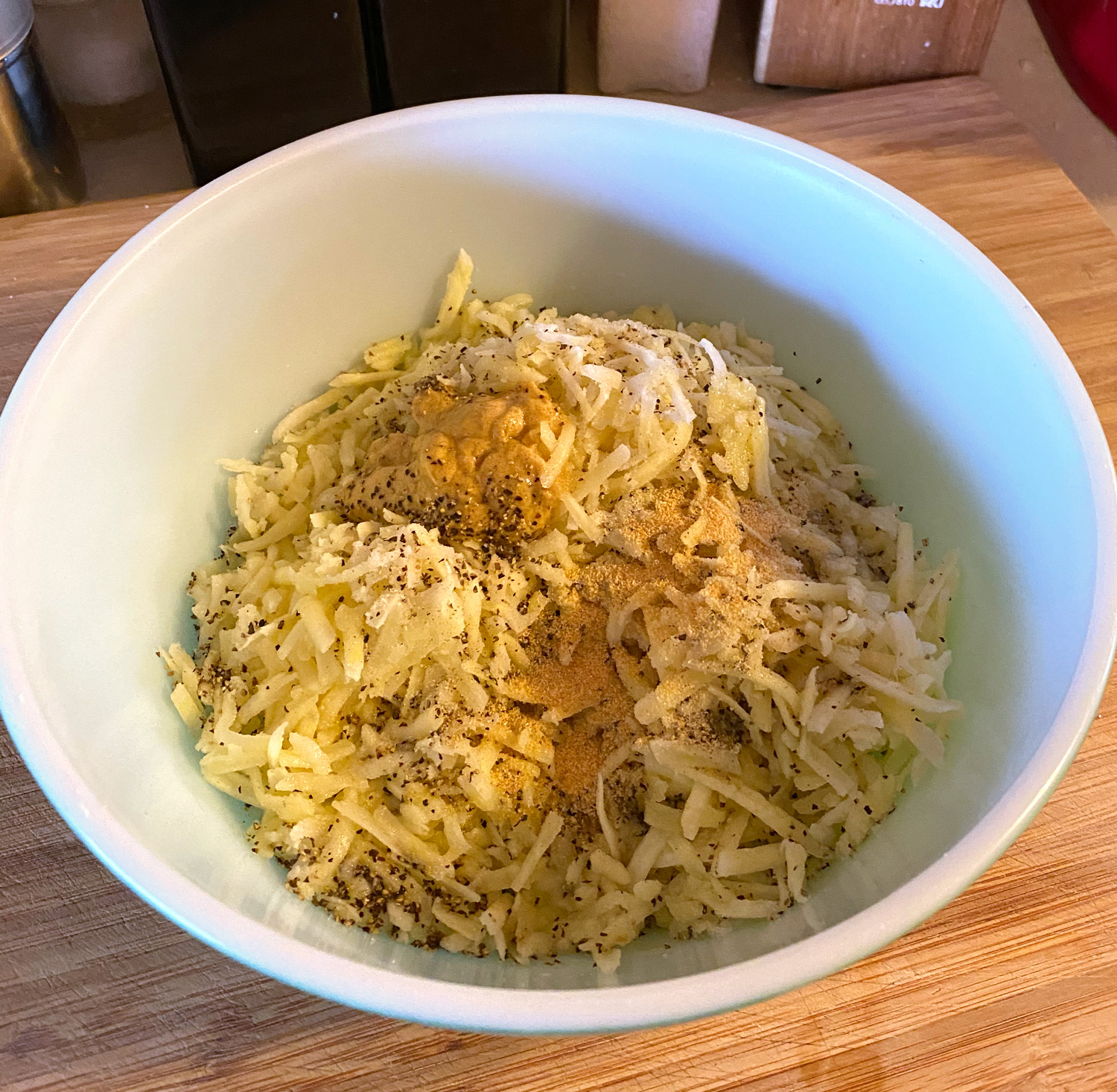 Heat oven to 450°. Prepare a pie pan with baking spray. Combine hash browns, butter, mustard, garlic powder, salt and pepper.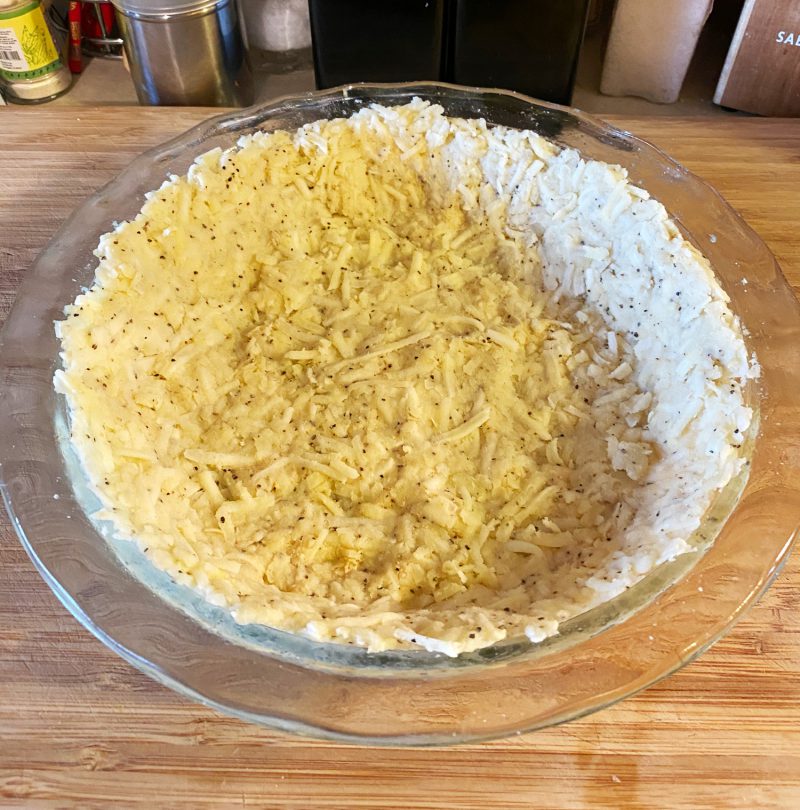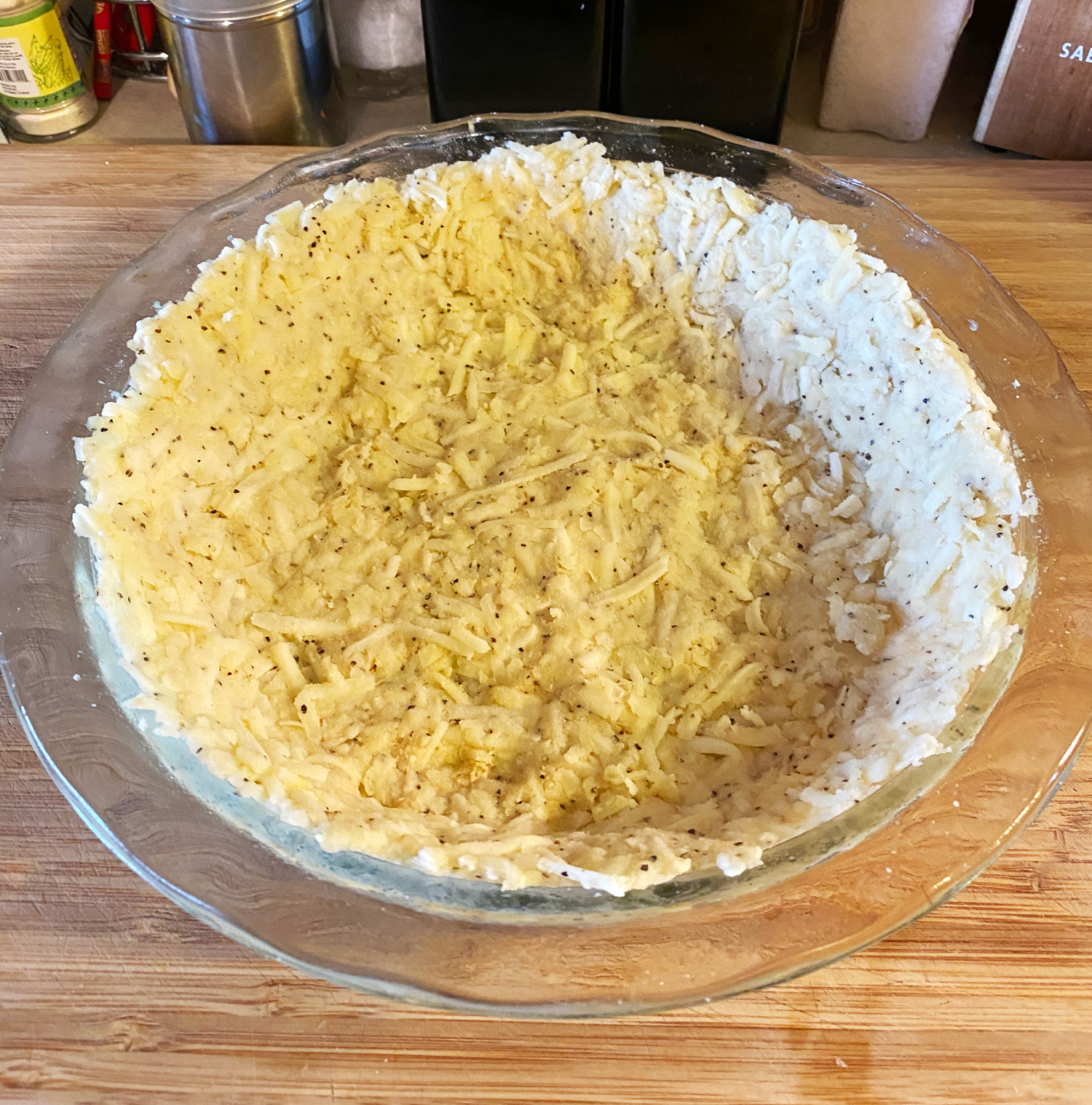 Press into pie shell and bake 25 min, until golden brown. Reduce oven temp to 350°.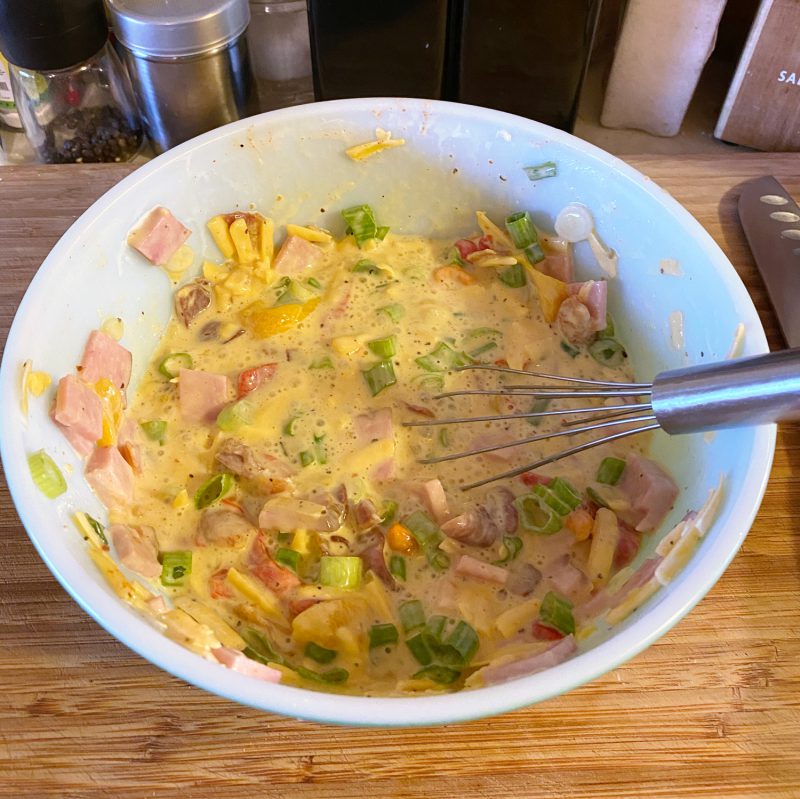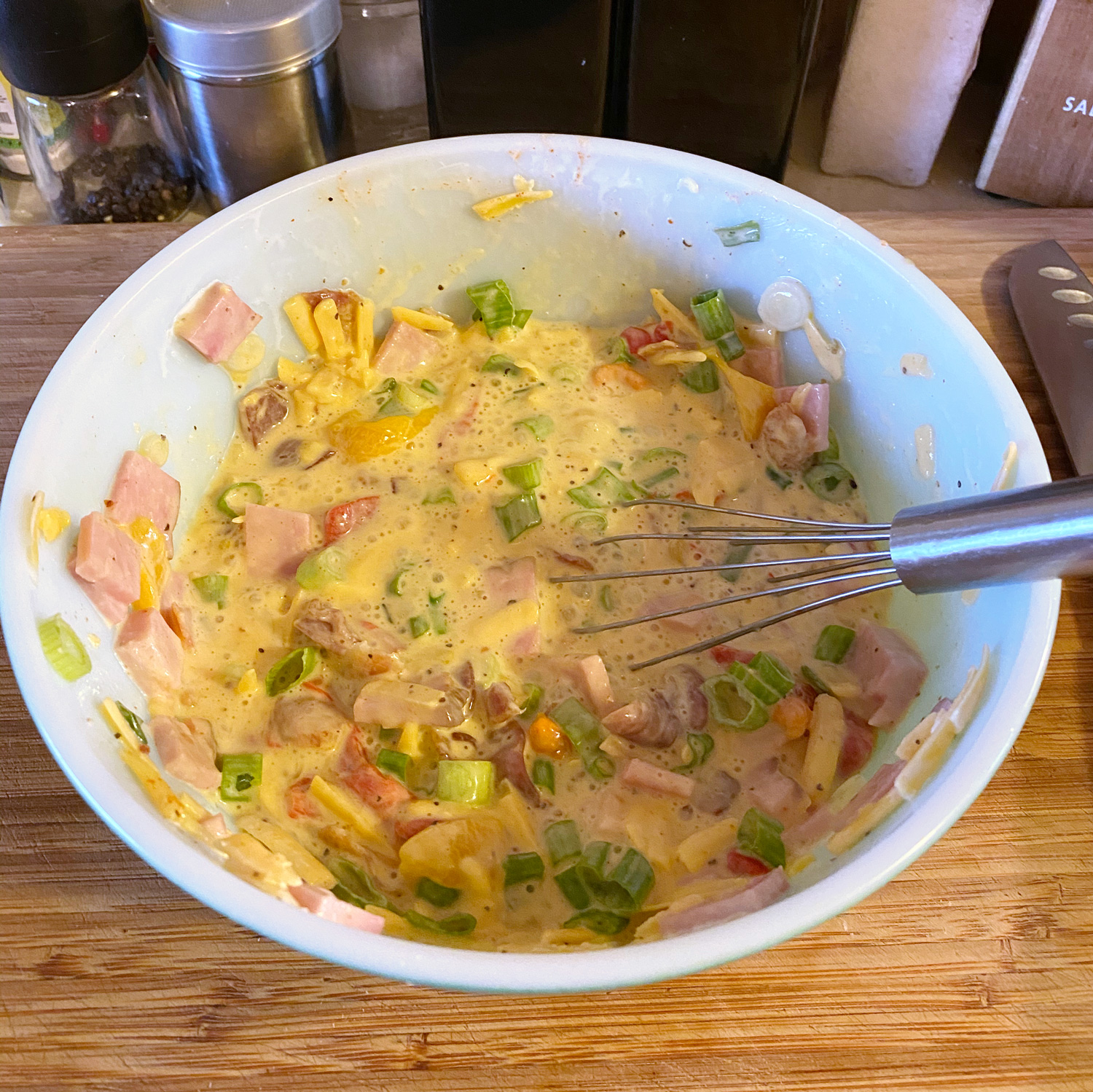 Meanwhile, combine eggs, cheese, onions, peppers, ham, bacon, half and half and hot sauce.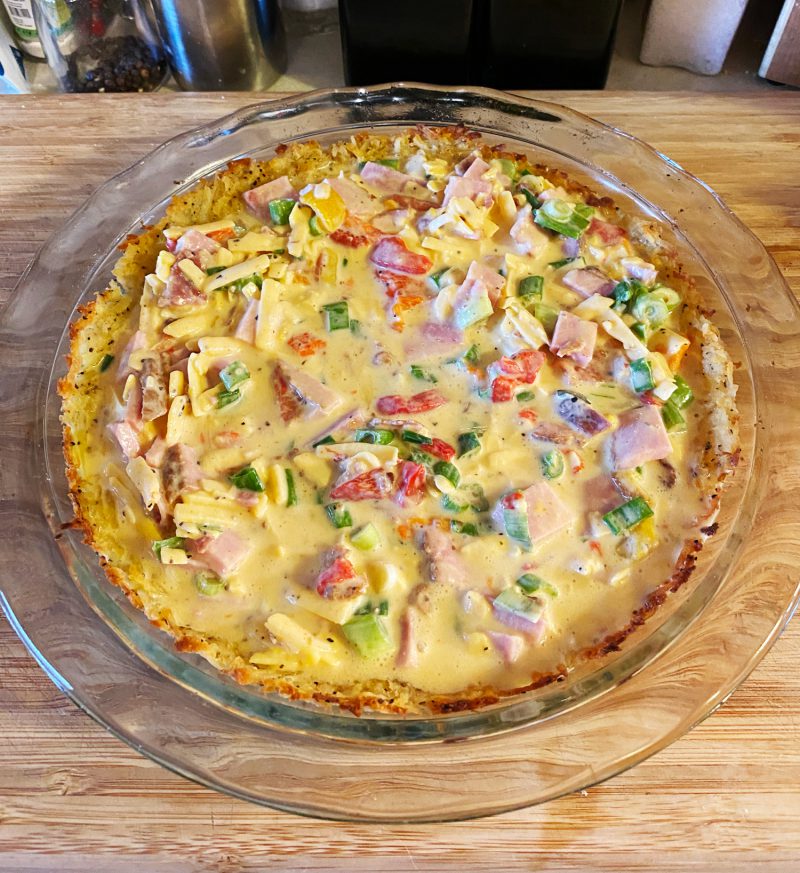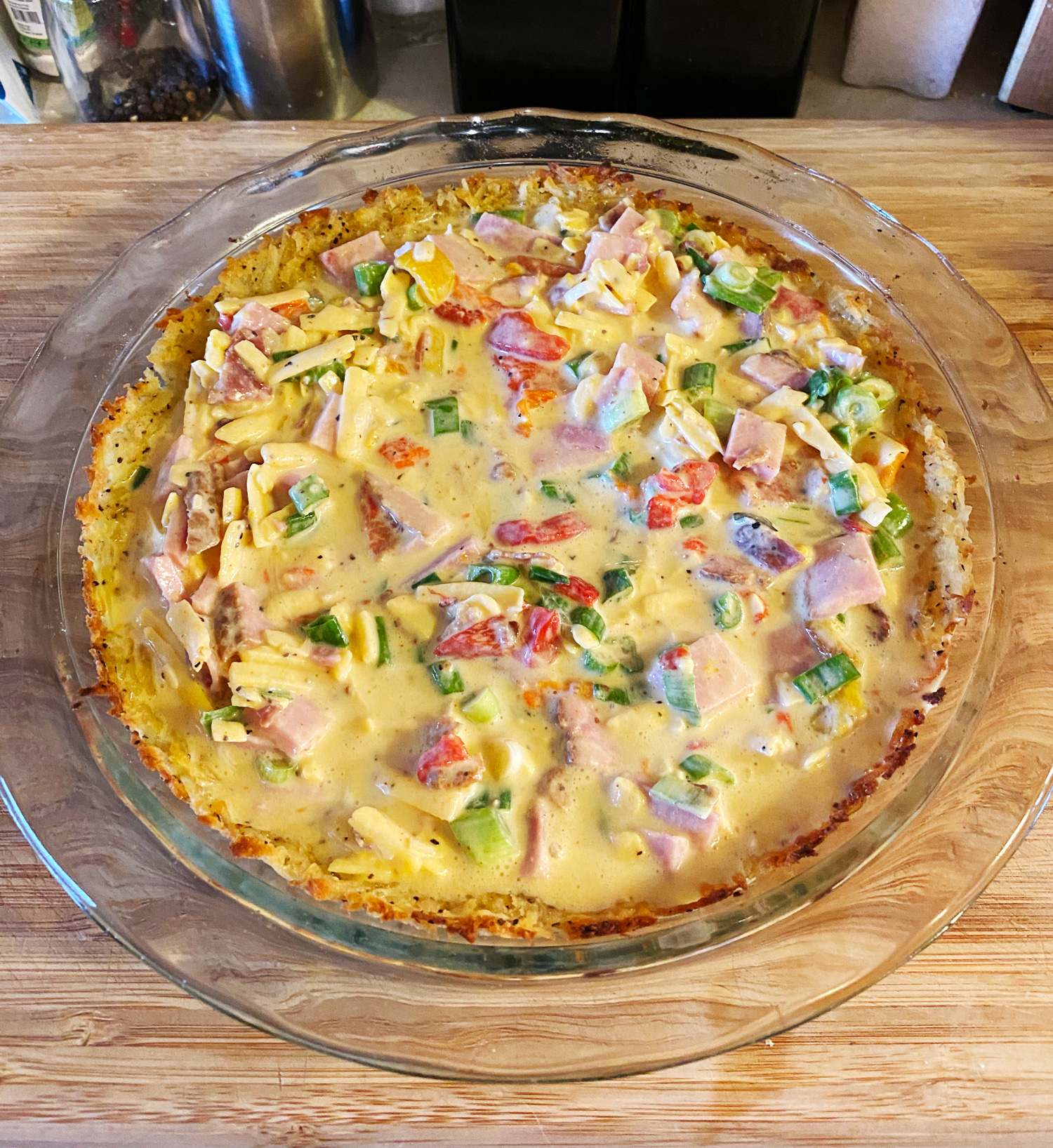 Pour into hash brown shell and bake at 350° for 30 min until center is puffed and bounces back when pressed gently. Let rest 15 min minimum before slicing. If making it ahead, simple reheat in a 325° oven for 15 min. Garnish with freshly chopped chives and serve with plenty of hot sauce, if desired.
Meet the Makers
Felix & Greg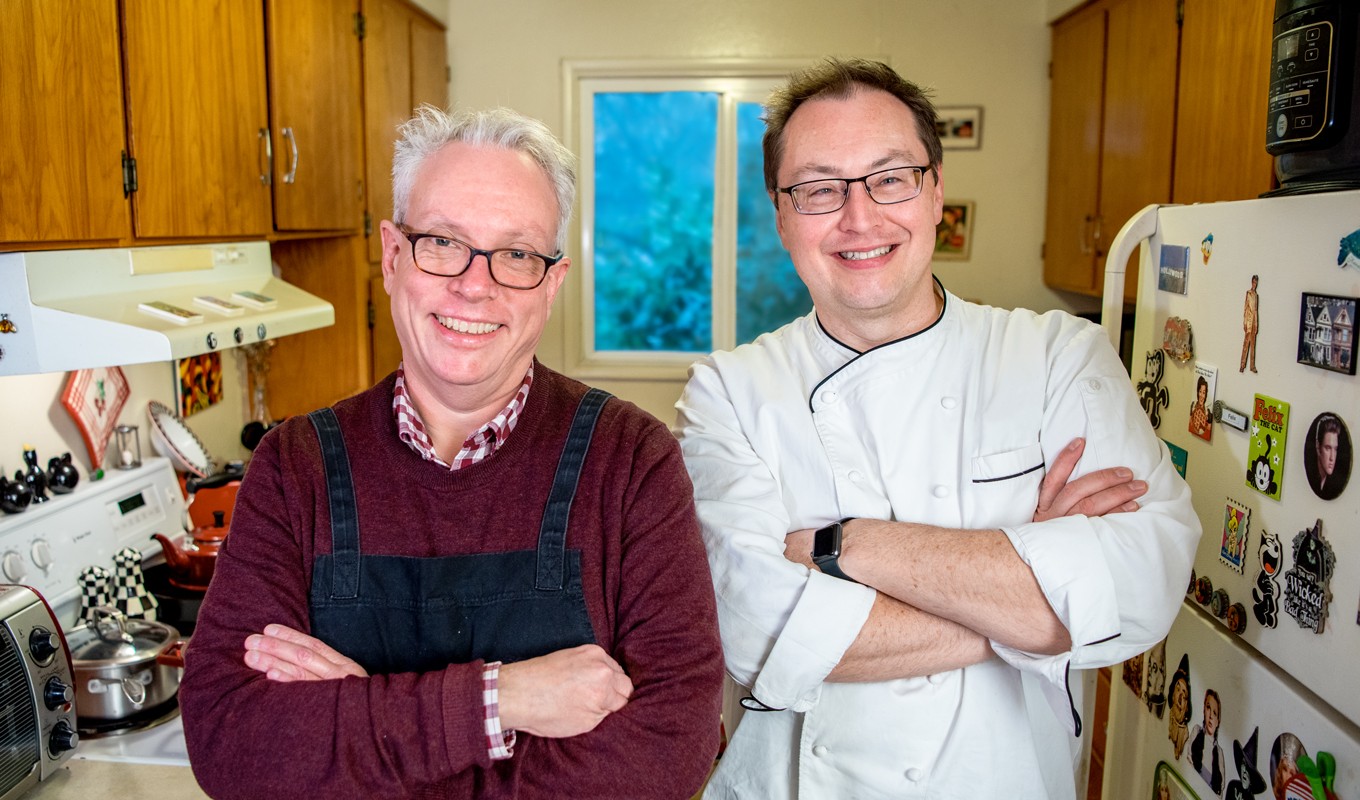 FELIX HUCK
Recipe Creator & Food Photographer
An artist and shutterbug, Felix finds beauty and inspiration in food and nature. He invents and photographs the recipes you'll find here.
GREG CABEZA
Professional Chef & Food Blogger
A food aficionado and lifelong music fan, Greg is an experienced artisan chef. He's also co-recipe creator and food blogger at Felix & Greg.
SUBSCRIBE TO OUR EMAILS
Good ideas could be cooking in your inbox. Sign up for our newsletter.