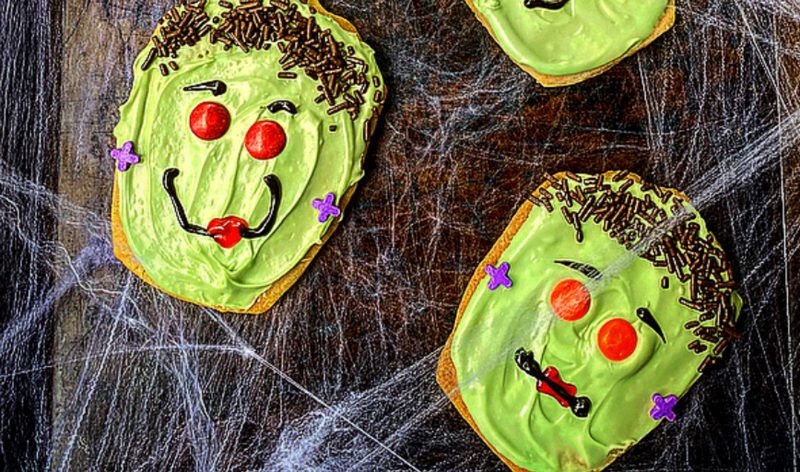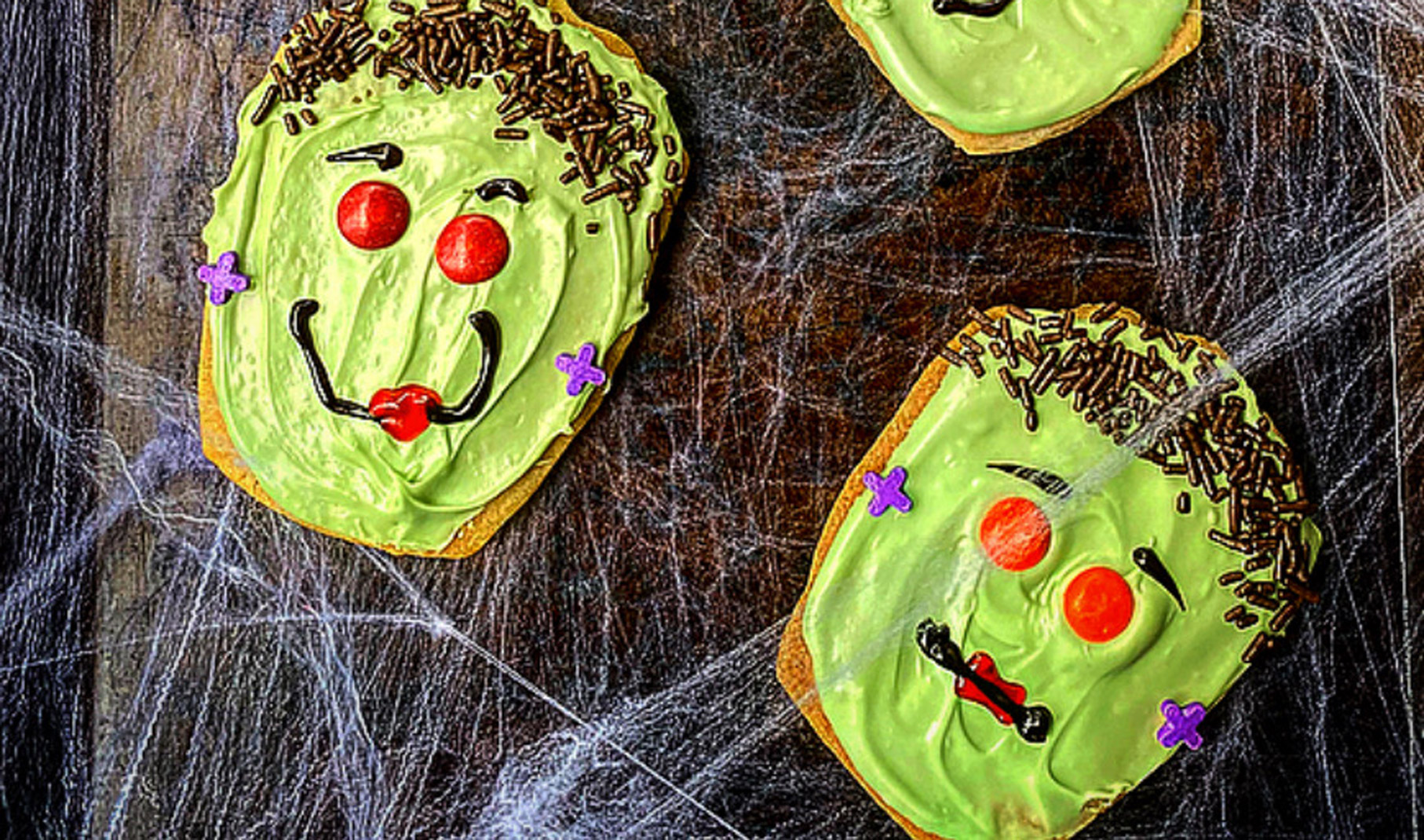 We really, really (really) LOVE Halloween! Felix has his apartment decorated year-round with many fun reminders of how much we adore this spooky holiday. There is a giant framed poster of the Disney Haunted Mansion, plus figures everywhere from The Nightmare Before Christmas, and stacks of campy horror movies, from David Bowie's "The Hunger" to Stephen King's "The Shining." And on a shelf behind his couch are some plates of Frankenstein and The Bride of Frankenstein … "because I think they're cute," he says. So, when the time arrives to make some Halloween goodies, it's not hard for us to find inspiration.
Frankenstein's monster jumped out at us because of how fun and easy he would be to decorate. We used white store-bought cream cheese frosting with a bit of green food coloring added for the base, and then chocolate sprinkles for hair. The eyes are M&Ms candies turned upside-down, and we used a little tube of black gel icing for eyebrows and red for lips. The little electrodes on the sides of his neck are just some decorating "stars." We made a simple sugar cookie dough, which can be cut into any shapes you'd like. As a kid, I remember that my mom used to make bats and ghosts for us – this dough and decorations would be perfect for those, too. We recommend making a double batch of sugar cookie dough and freezing the extra for a head start on Christmas baking. Have a Happy Halloween, everyone!
Halloween Cookies: Frankenstein is a Sweet Guy Recipe
MAKES
24 cookies
DIFFICULTY
Easy
PREP TIME
45 min
COOK TIME
15 min
INACTIVE TIME
1 hour
DIET: None
Halloween Cookies: Frankenstein is a Sweet Guy Recipe
MAKES: 24 cookies
DIFFICULTY: Easy
PREP TIME: 45 min
COOK TIME: 15 min
INACTIVE TIME: 1 hour
DIET: None
Ingredients
2 ¾ c flour
1 t baking soda
1 t baking powder
1/2 t salt
1 c butter, room temp (unsalted)
1 ½ c granulated sugar
1 egg
1 t vanilla extract
For decorating:
cream cheese frosting (store bought)
few drops green food coloring
chocolate decorating sprinkles
star decorating sprinkles
black and red gel decorating icing
M&Ms candies
Instructions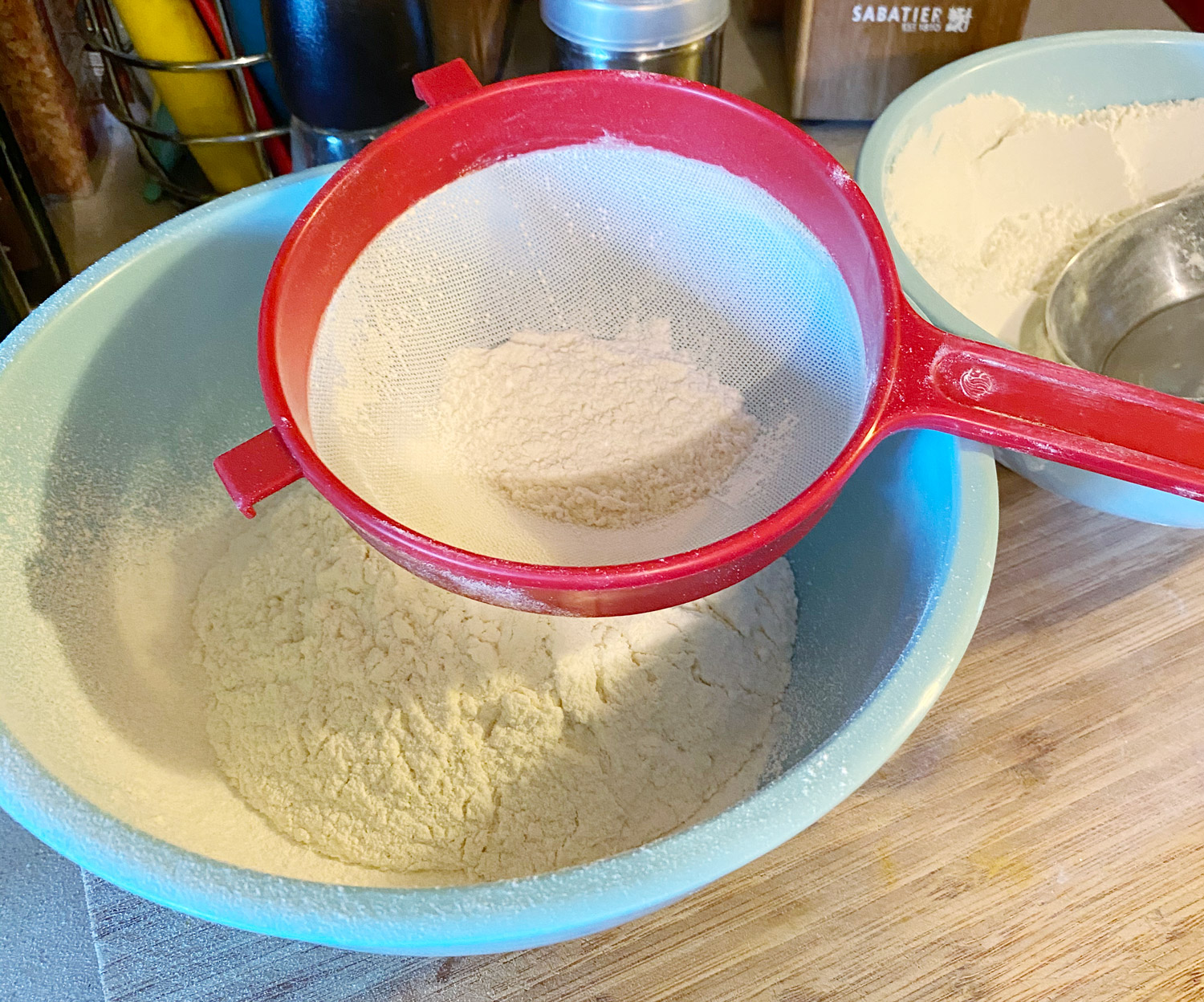 Sift flour, baking soda, baking powder and salt together. Set aside.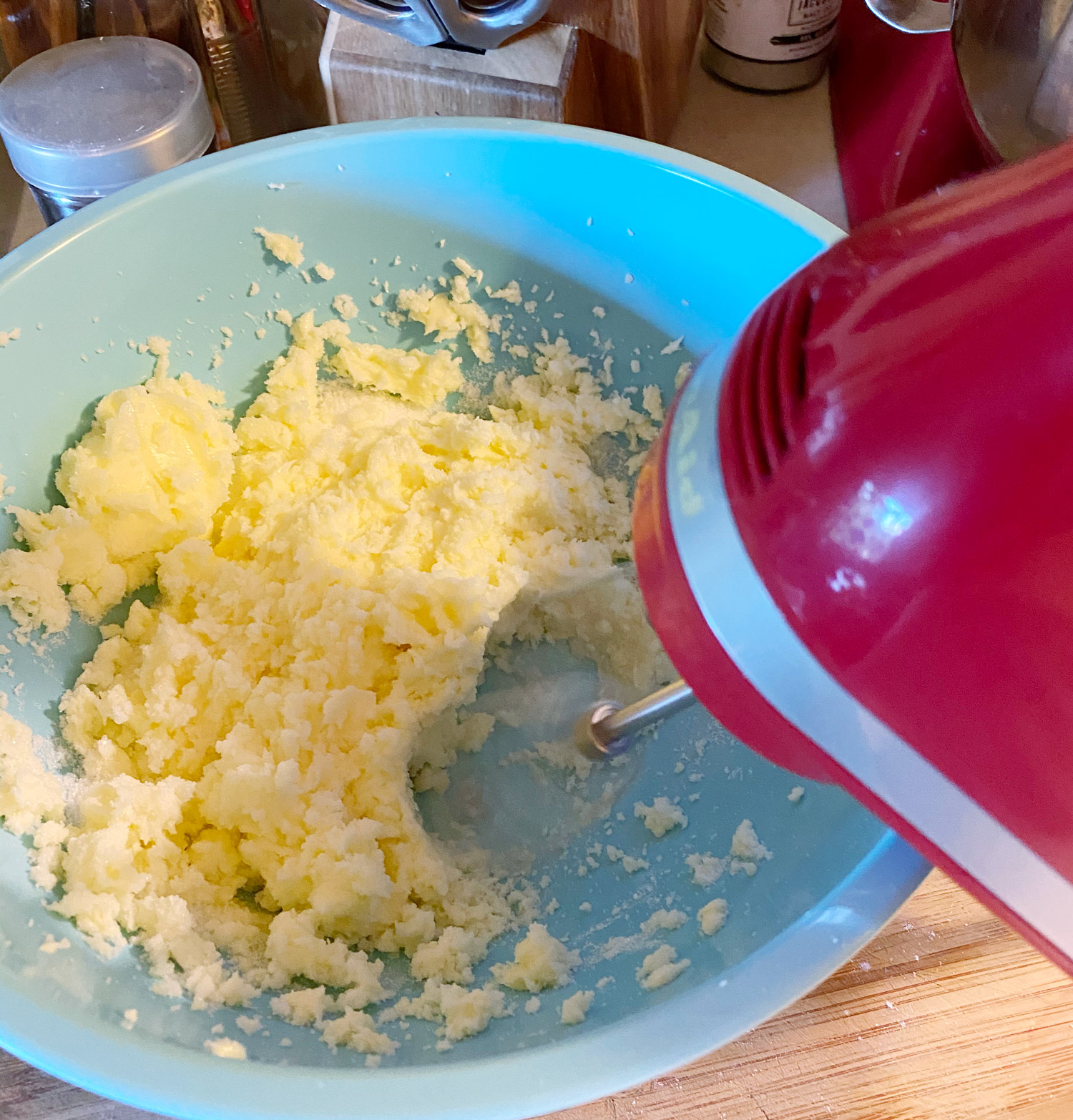 In mixer, cream butter and sugar until smooth, 3 min.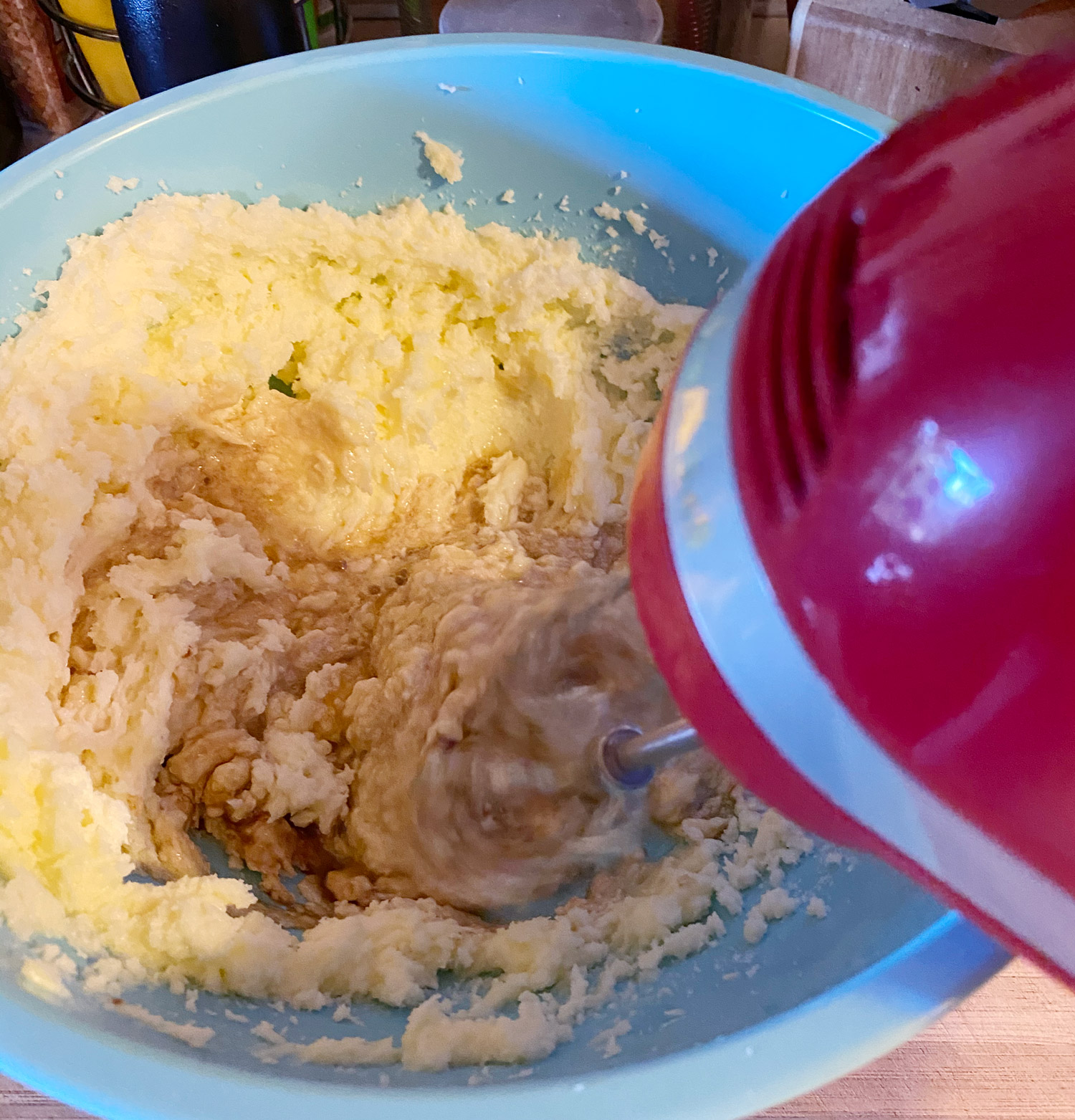 Add egg and vanilla and combine well, mixing 1 min more.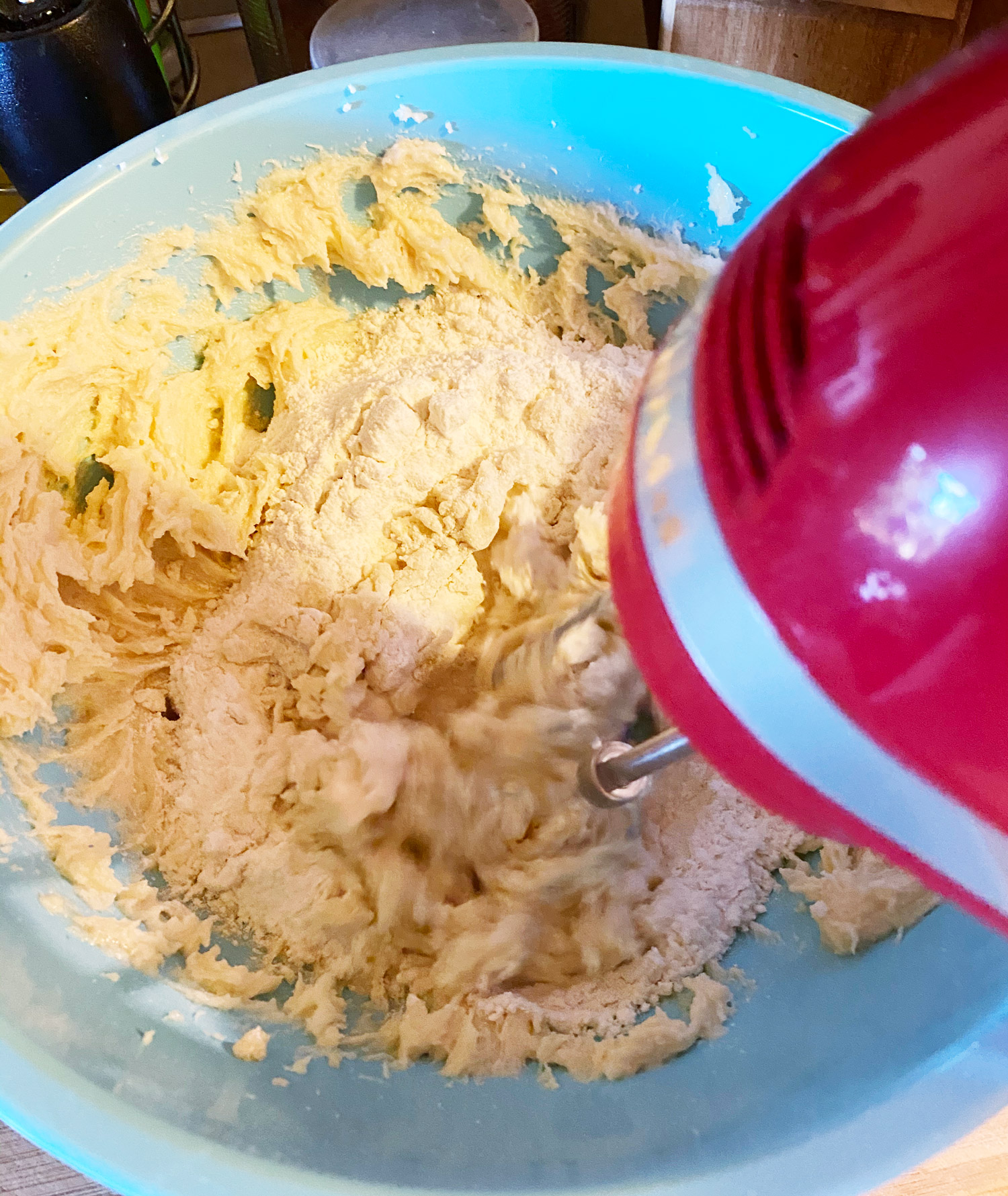 Add dry mixture and blend until combined.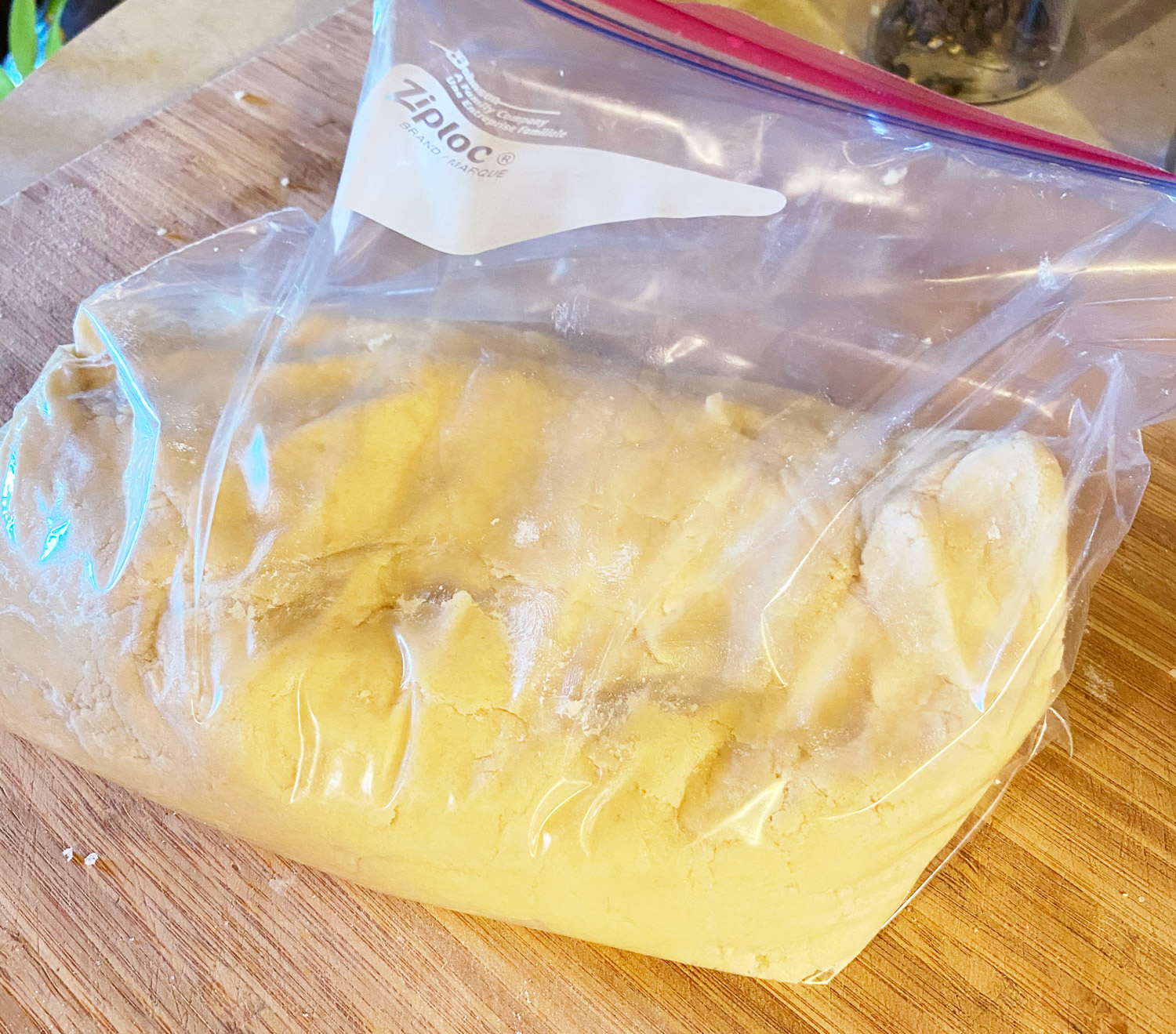 Transfer dough to refrigerator and chill for at least 1 hr.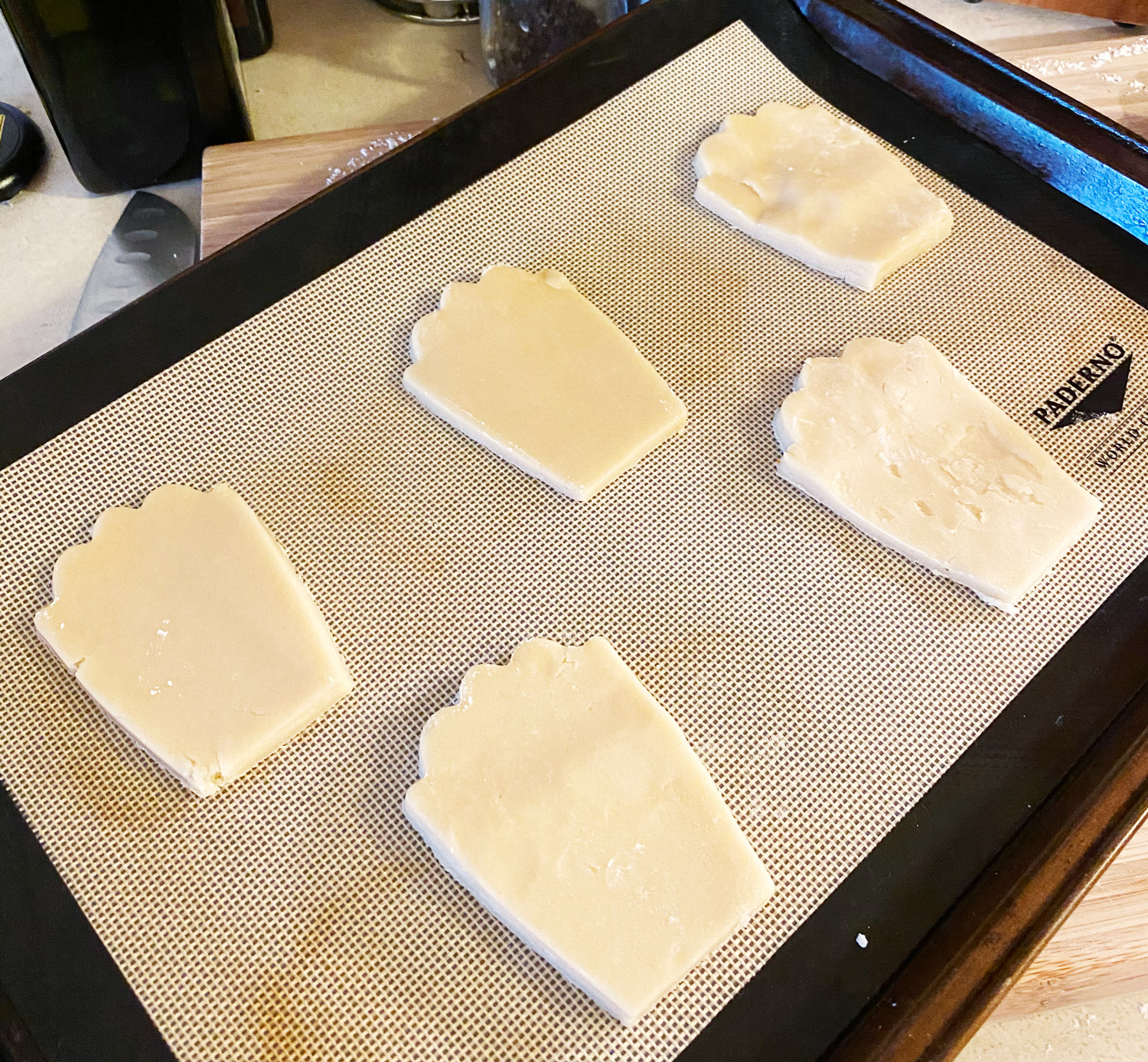 Roll out dough in small batches to ¼" thickness on well-floured work surface; flour rolling pin, as well, to keep dough from sticking. Using a cookie-cutter dusted with flour, cut out desired shapes. Bake in preheated 350° oven for 10 min. Let cool on pan for several minutes before transferring cookies to work surface to prevent cracking, then cool completely to room temp. Once cool, spread cookies with frosting and decorate, as desired.
Meet the Makers
Felix & Greg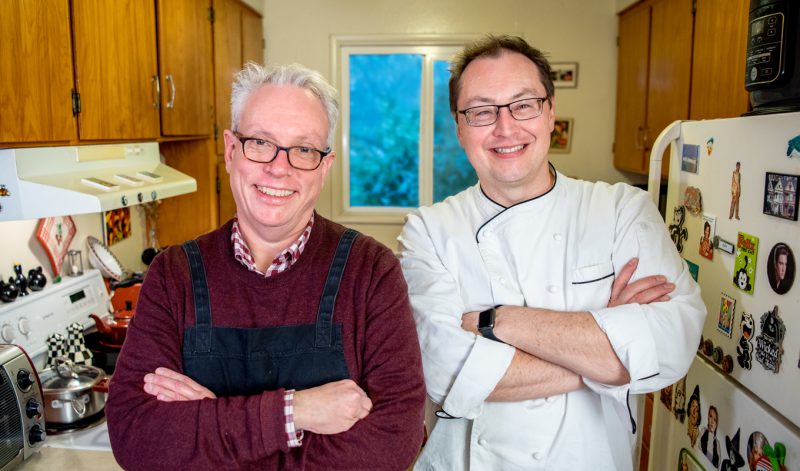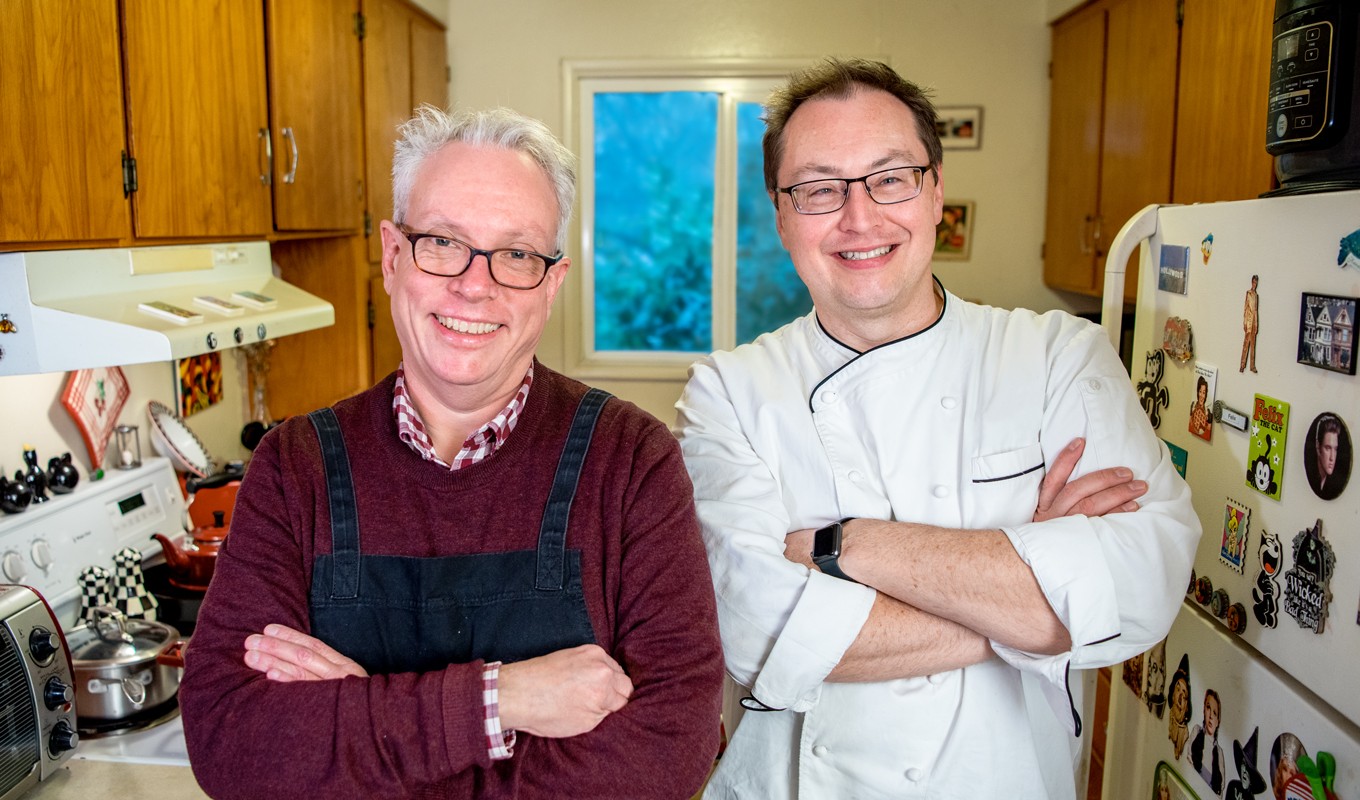 FELIX HUCK
Recipe Creator & Food Photographer
An artist and shutterbug, Felix finds beauty and inspiration in food and nature. He invents and photographs the recipes you'll find here.
GREG CABEZA
Professional Chef & Food Blogger
A food aficionado and lifelong music fan, Greg is an experienced artisan chef. He's also co-recipe creator and food blogger at Felix & Greg.
SUBSCRIBE TO OUR EMAILS
Good ideas could be cooking in your inbox. Sign up for our newsletter.