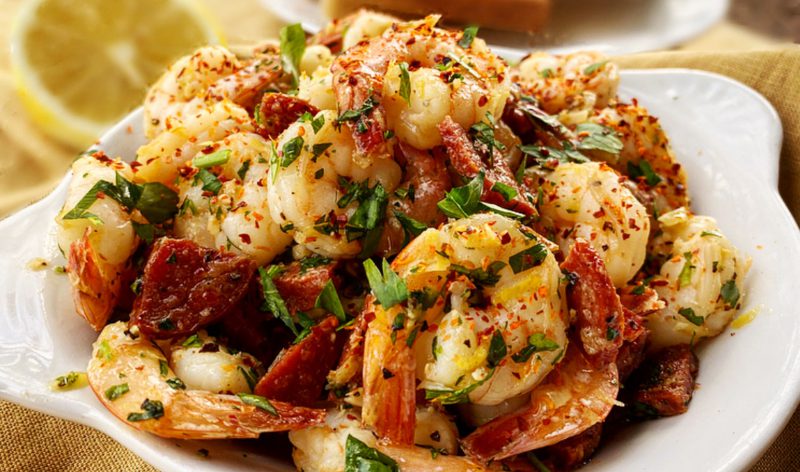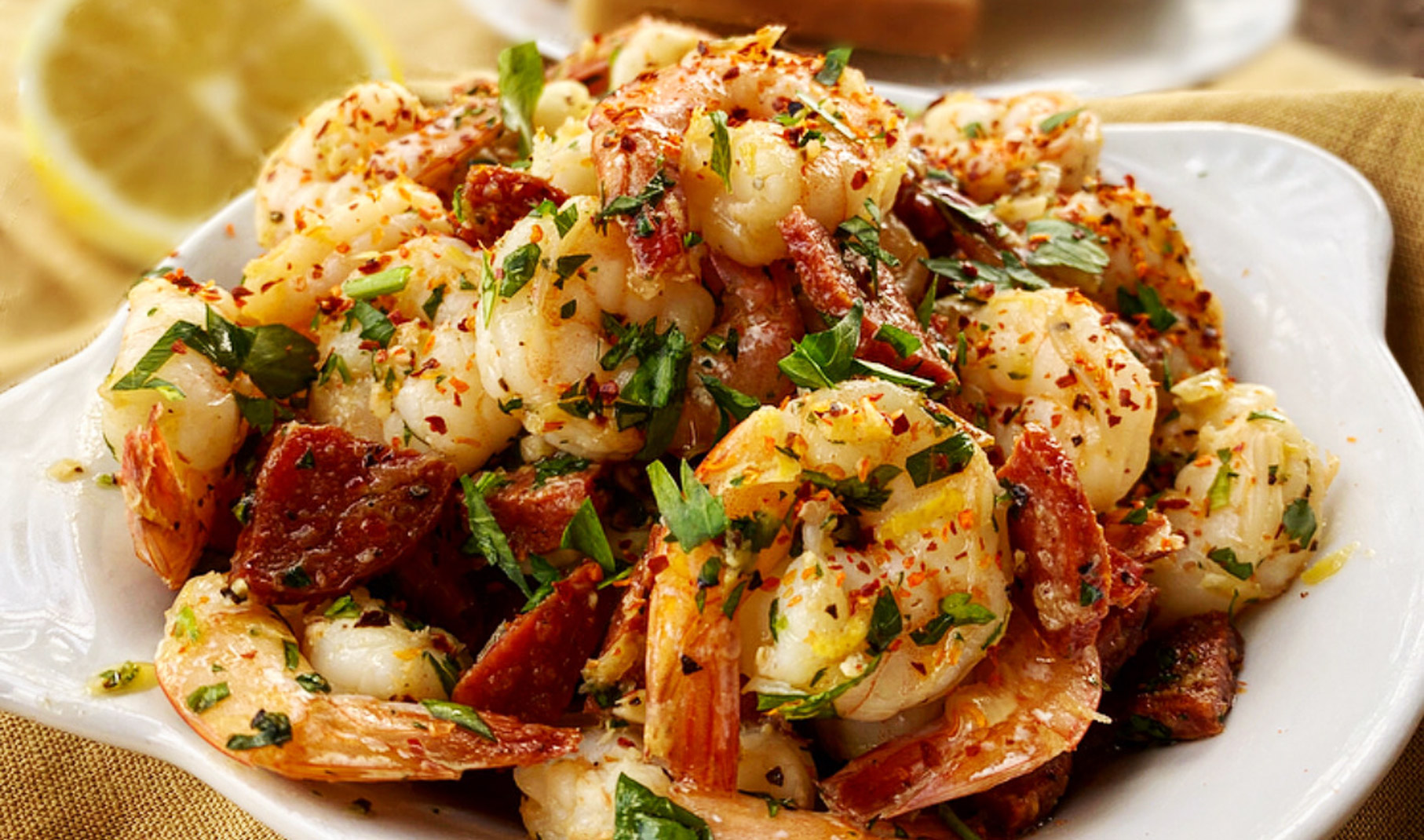 Let's just start by saying that Felix and I have a problem. It's not a big problem. In fact, it's pretty small. Shrimpy even. Shrimp—shrimp is our problem. We admit it! And we don't care—haha! We love shrimp!
We enjoy shrimp at least once a week. Here's why you should, too: First, shrimp are totally delicious, right? And they cook in just a few seconds—usually about 2 minutes total, depending on method—and they're incredibly versatile. When you have company on their way and you need a fast appetizer, you can't go wrong with a super easy and classic shrimp cocktail. It's been a hard day at work and you really want something fast, not fussy? Grilled or sautéed shrimp with a bit of rice or salad is a perfect weeknight meal. You'd like something higher end for a special occasion? Try our Scallop and Shrimp Gratin!
How about a fast app that's perfect for making ahead? Well, this Garlicky Shrimp and Chorizo is just the ticket. It calls for Spanish chorizo, which is cured like salami, and it adds a ton of deep seasoning and flavor, so we highly recommend it. The rest of the ingredients are likely already in your kitchen—just a bit of lemon, crushed garlic, pepper flakes, lots of parsley and olive oil and that's it! We suggest serving it with toasty bread, and some quality beer or wine for a fun and tasty evening.
Garlicky Shrimp and Chorizo Recipe
SERVES
2-4
DIFFICULTY
Easy
PREP TIME
10 min
COOK TIME
10 min
DIET: Keto
SERVES: 2-4
DIFFICULTY: Easy
PREP TIME: 10 min
COOK TIME: 10 min
DIET: Keto
Ingredients
1 c Spanish cured chorizo, chopped
2 T olive oil
1 head garlic (about 12 cloves), peeled, sliced or crushed well
1 lb med shrimp, peeled
½ c chopped parsley
½ lemon, juice of, and zest of whole lemon
1 t red pepper flakes
Instructions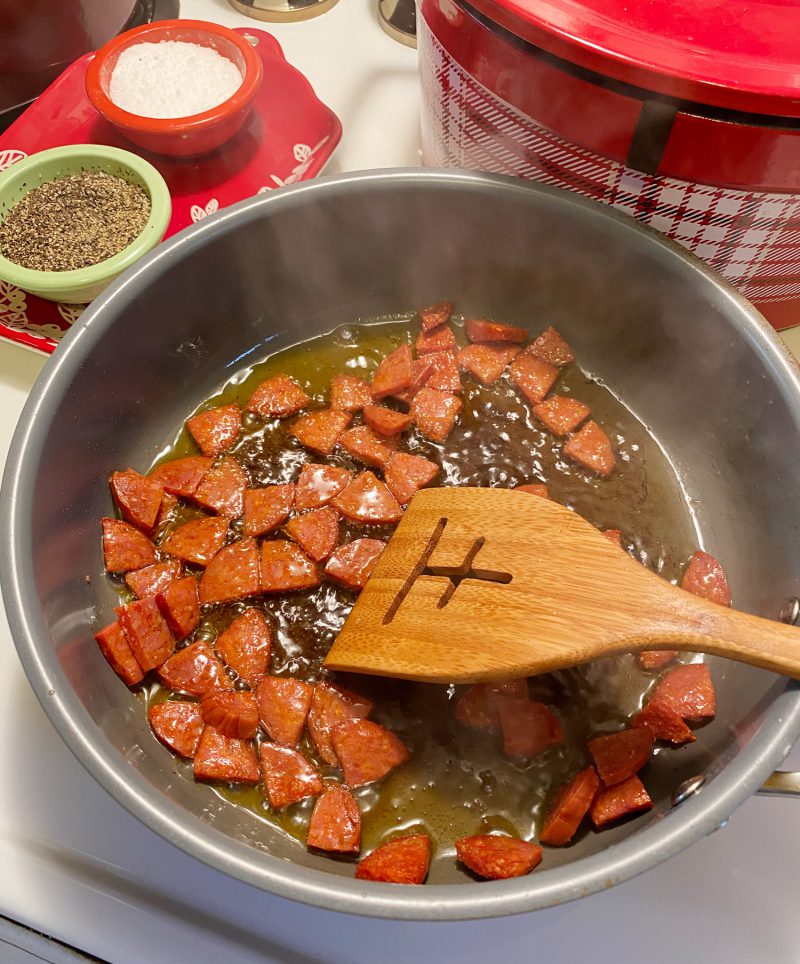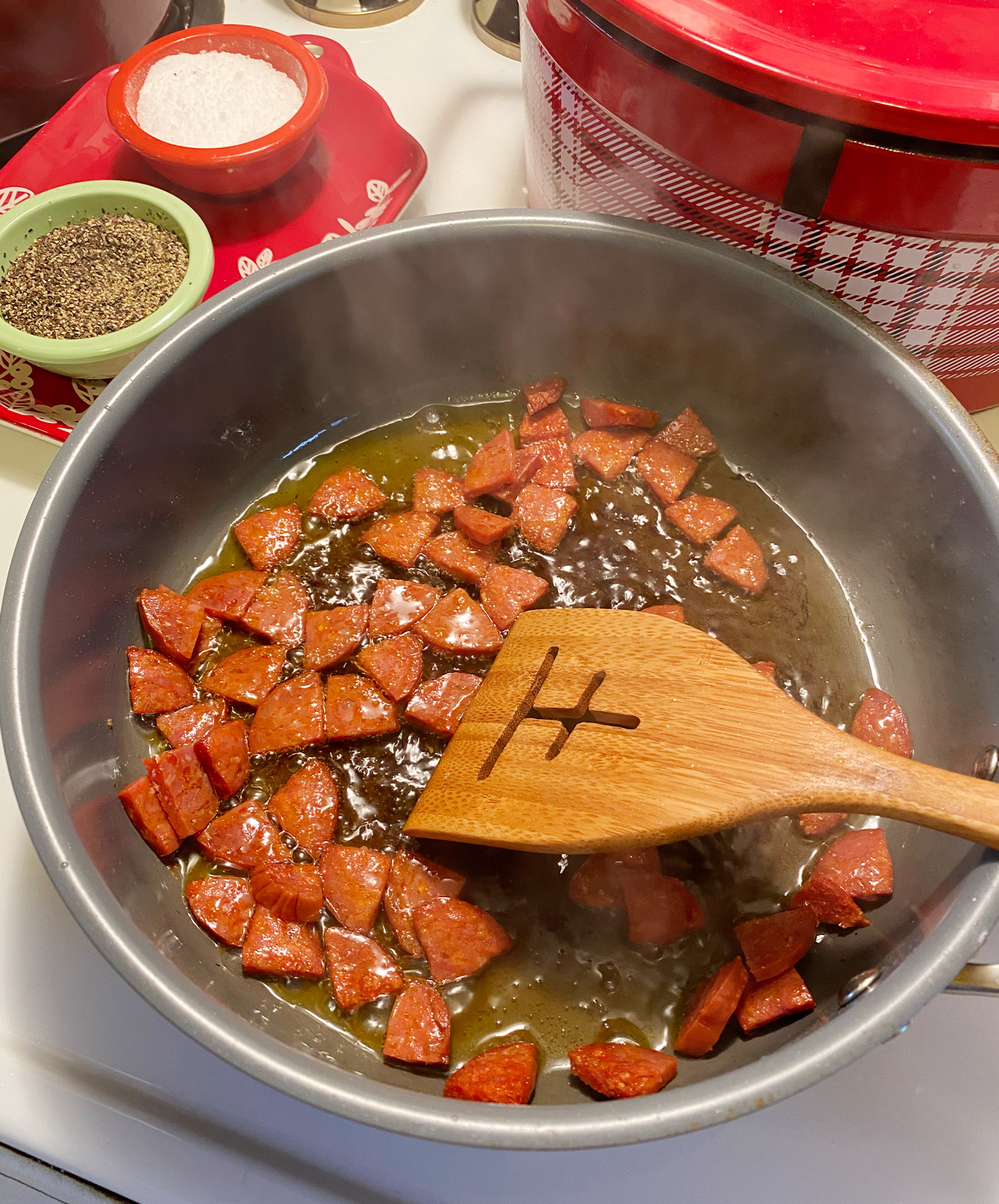 Over medium-high heat, sauté chorizo in skillet with olive oil until slightly crisp, approx. 2 minutes. Remove chorizo from pan, leaving oil.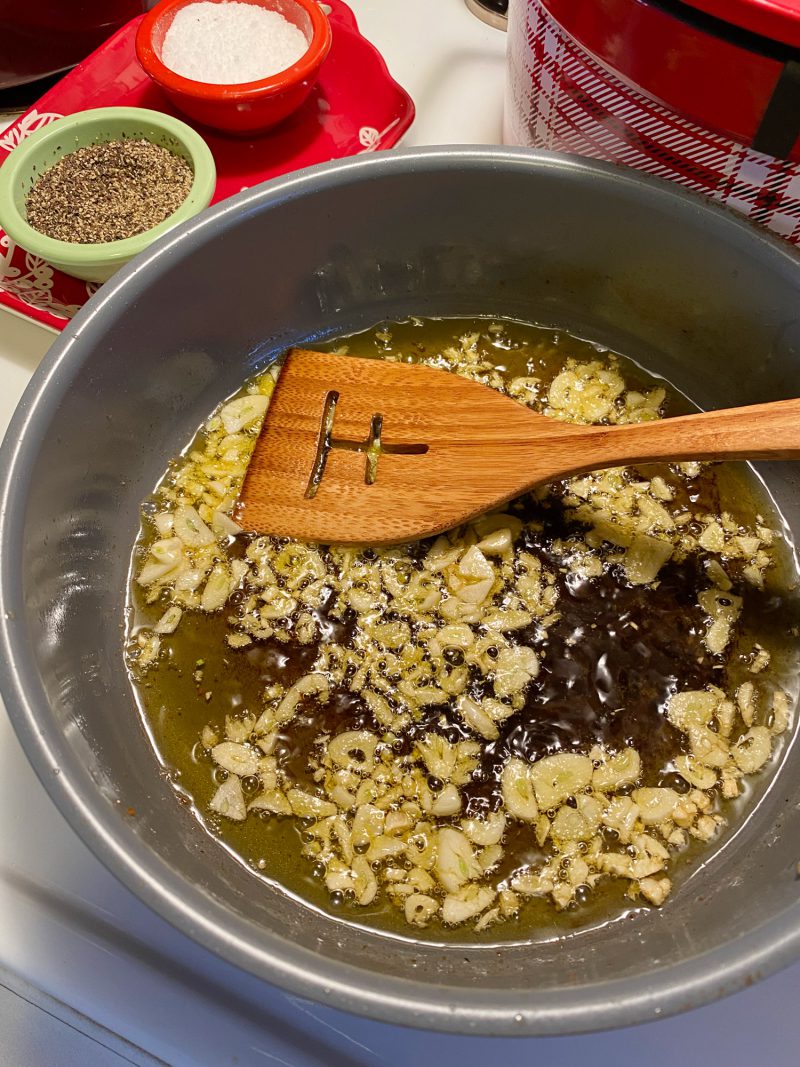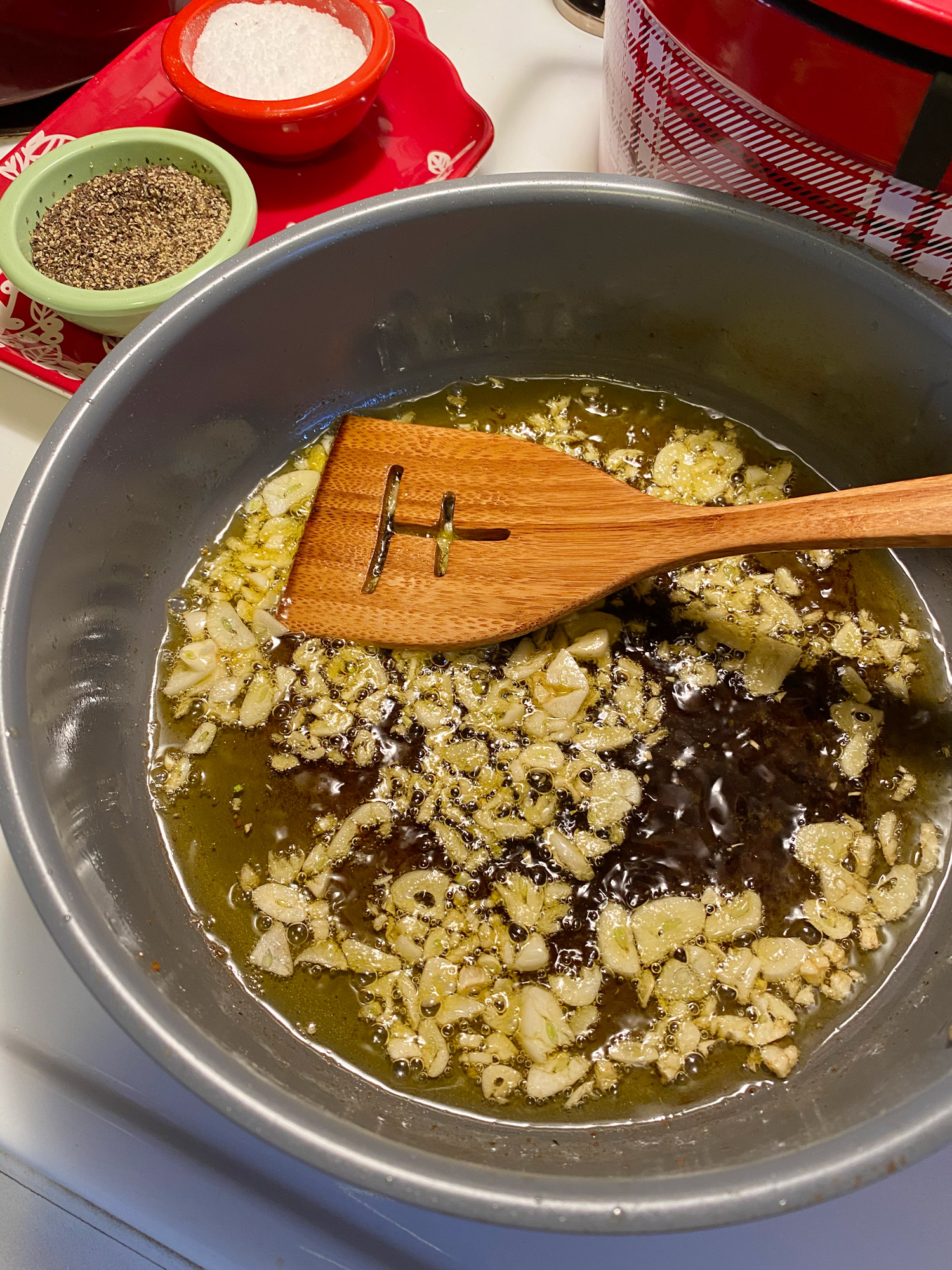 Add garlic, cooking just until golden, 1 minute.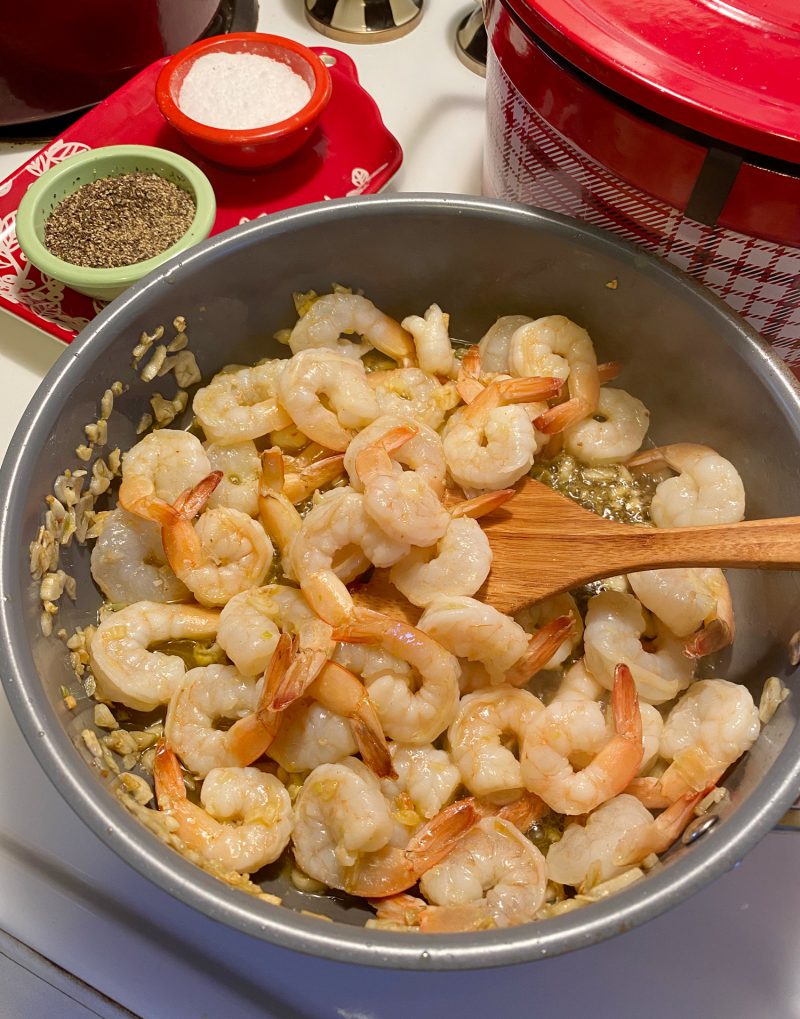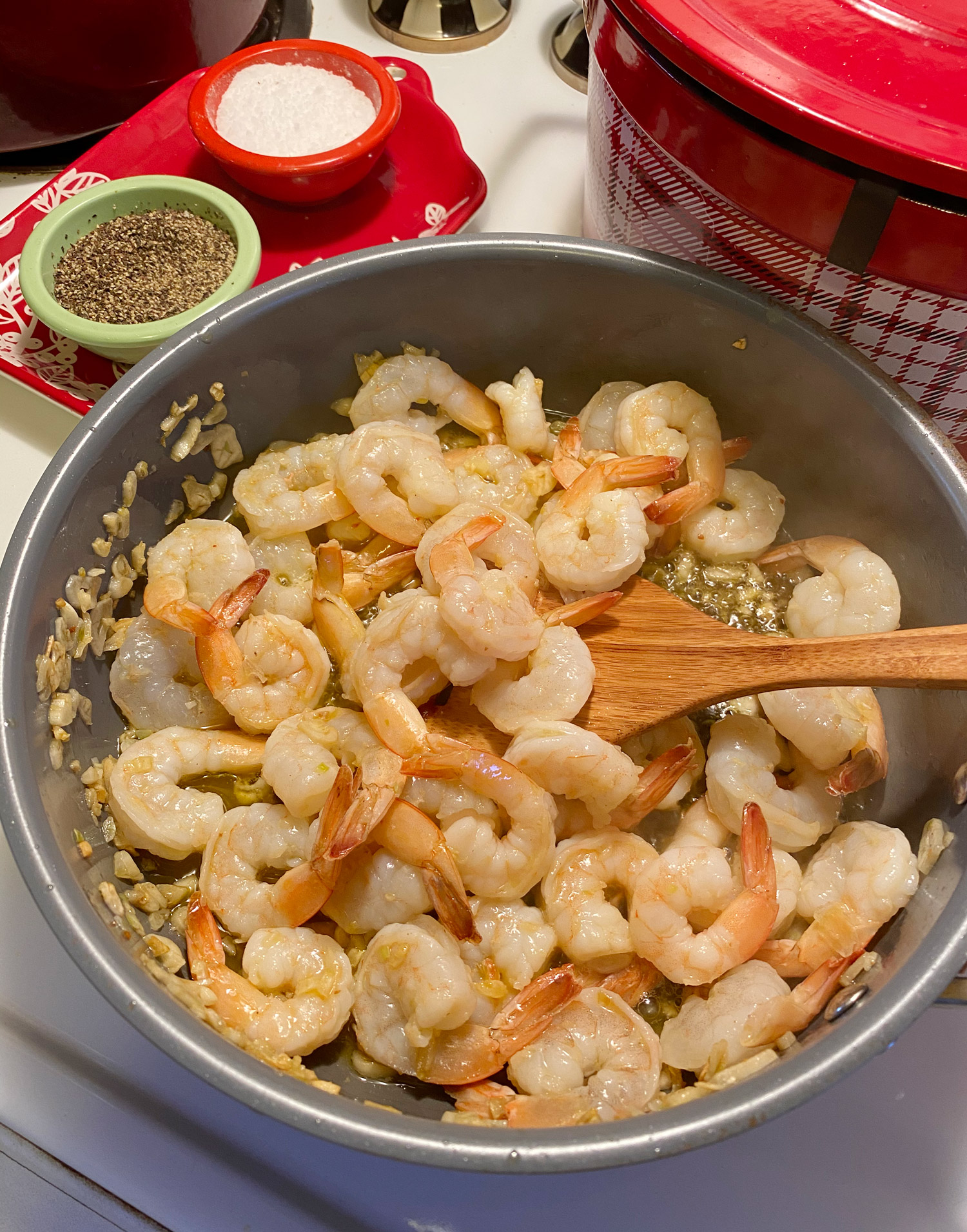 Add shrimp to garlic (may flare up) and sauté just until pink, 2 minutes.
Add chorizo back to pan with remaining ingredients. Toss to combine and cook 1 minute more until shrimp are cooked through. Season with a pinch of salt and pepper, if needed. Serve with crusty bread, toasted as desired.
Meet the Makers
Felix & Greg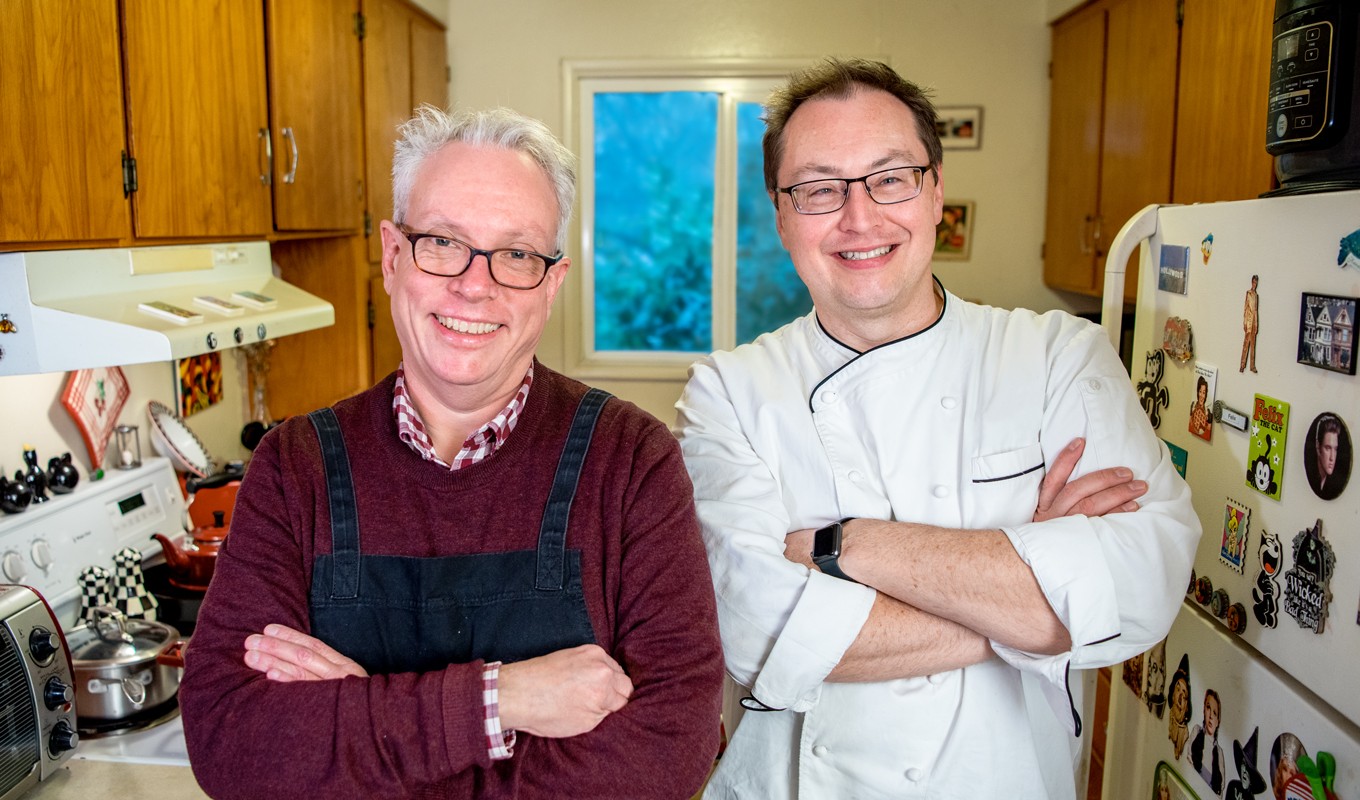 FELIX HUCK
Recipe Creator & Food Photographer
An artist and shutterbug, Felix finds beauty and inspiration in food and nature. He invents and photographs the recipes you'll find here.
GREG CABEZA
Professional Chef & Food Blogger
A food aficionado and lifelong music fan, Greg is an experienced artisan chef. He's also co-recipe creator and food blogger at Felix & Greg.
SUBSCRIBE TO OUR EMAILS
Good ideas could be cooking in your inbox. Sign up for our newsletter.