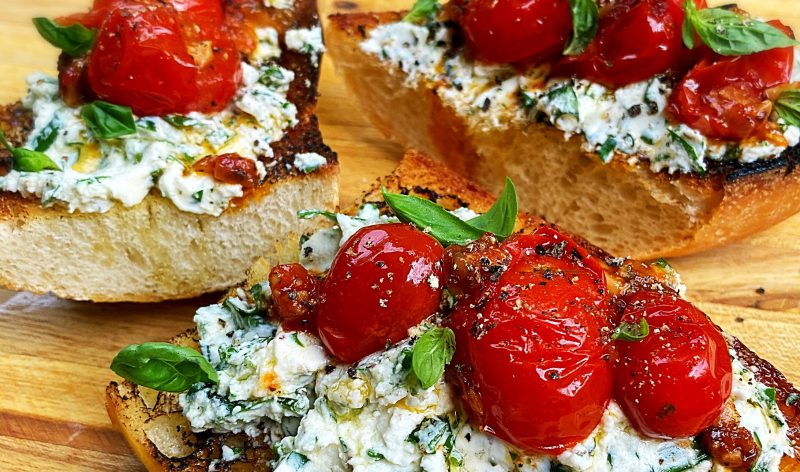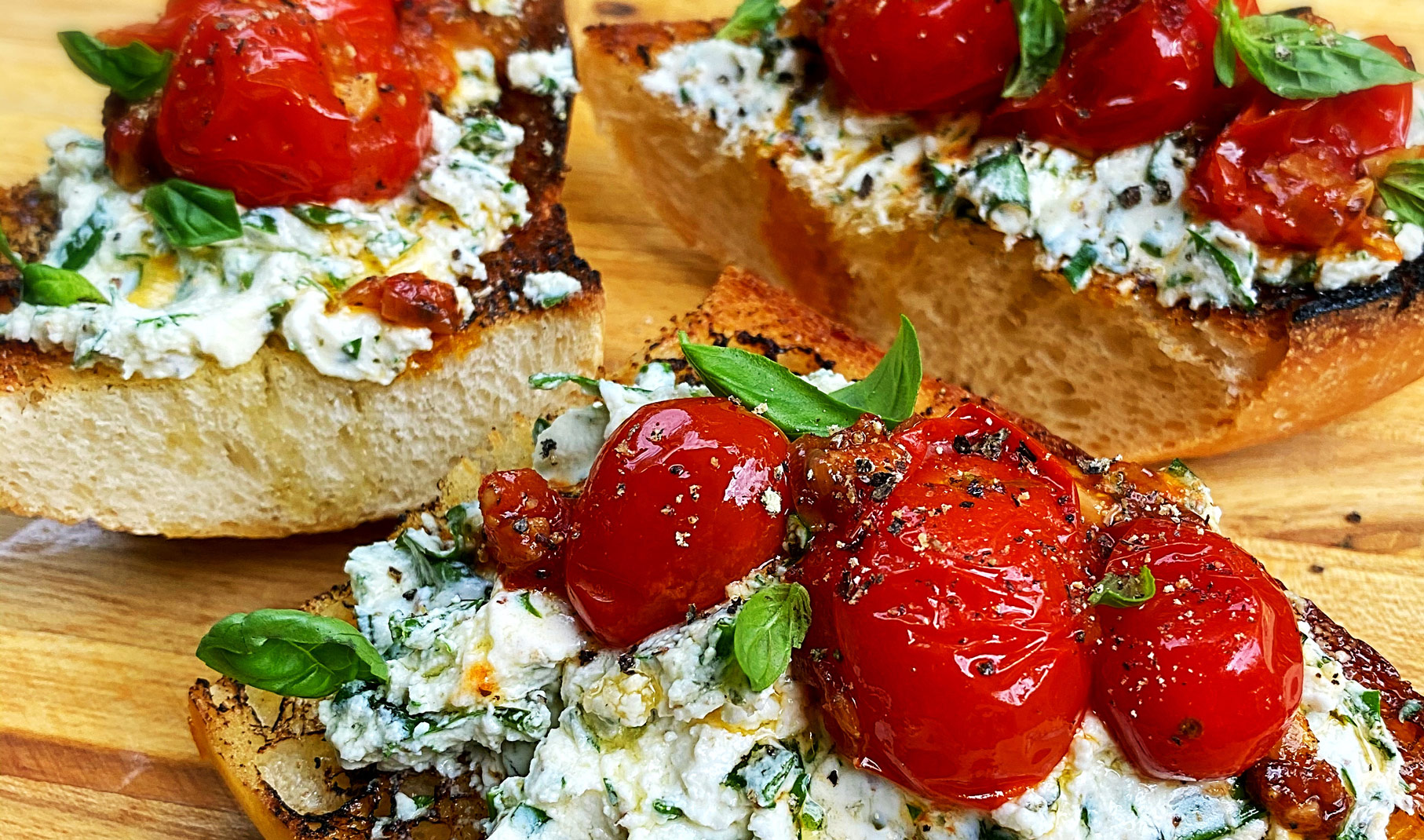 Fun, fun, fun and super easy, our beautiful chèvre and tomato appetizer can be a first course for an al fresco meal, or simply enjoy it on its own alongside a glass of wine. We are big fans of goat cheese. So when we had a bit to use up, Felix mixed it with some fresh herbs, sautéed some cherry tomatoes with garlic and shallots, and plopped it all on top of freshly toasted baguette slices (you could cut and toast crositini, if you're feeling fancy). And well, it is an absolutely delicious combo! You can use a fromage blanc if you prefer, however, the goat cheese adds a wonderful tanginess, especially when paired with the fresh herbs and garlicky tomatoes. And if you happen to make this with fresh, homegrown tomatoes, the two of us might just come knocking! If you'd like it gluten-free, simply sub a toasted gluten-free bread in place of the baguette.
Garlic and Herb Goat Cheese Toasts with Blistered Tomatoes Recipe
SERVES
4
DIFFICULTY
Easy
PREP TIME
15 min
COOK TIME
15 min
SPECIAL TOOLS
None
DIET: Vegetarian
Garlic and Herb Goat Cheese Toasts with Blistered Tomatoes Recipe
SERVES: 4
DIFFICULTY: Easy
PREP TIME: 15 min
COOK TIME: 15 min
SPECIAL TOOLS: None
DIET: Vegetarian
Ingredients
Garlic and Herb Chèvre
4 oz goat cheese (we used garlic-flavored, because, you know, more garlic!)
1 t extra virgin olive oil
1 T ea fresh flat leaf Italian parsley, fresh chives, and fresh basil, all chopped fine
Blistered Tomatoes
1 shallot, chopped fine
2 T olive oil
1 clove garlic, minced
½ pint cherry tomatoes
pinch salt and pepper
¼ t red chili flakes, to taste
Additional
butter, to taste
1 baguette, halved lengthwise, cut into 4 equal portions and toasted with butter
2 T fresh basil, chopped
olive oil, to taste
Instructions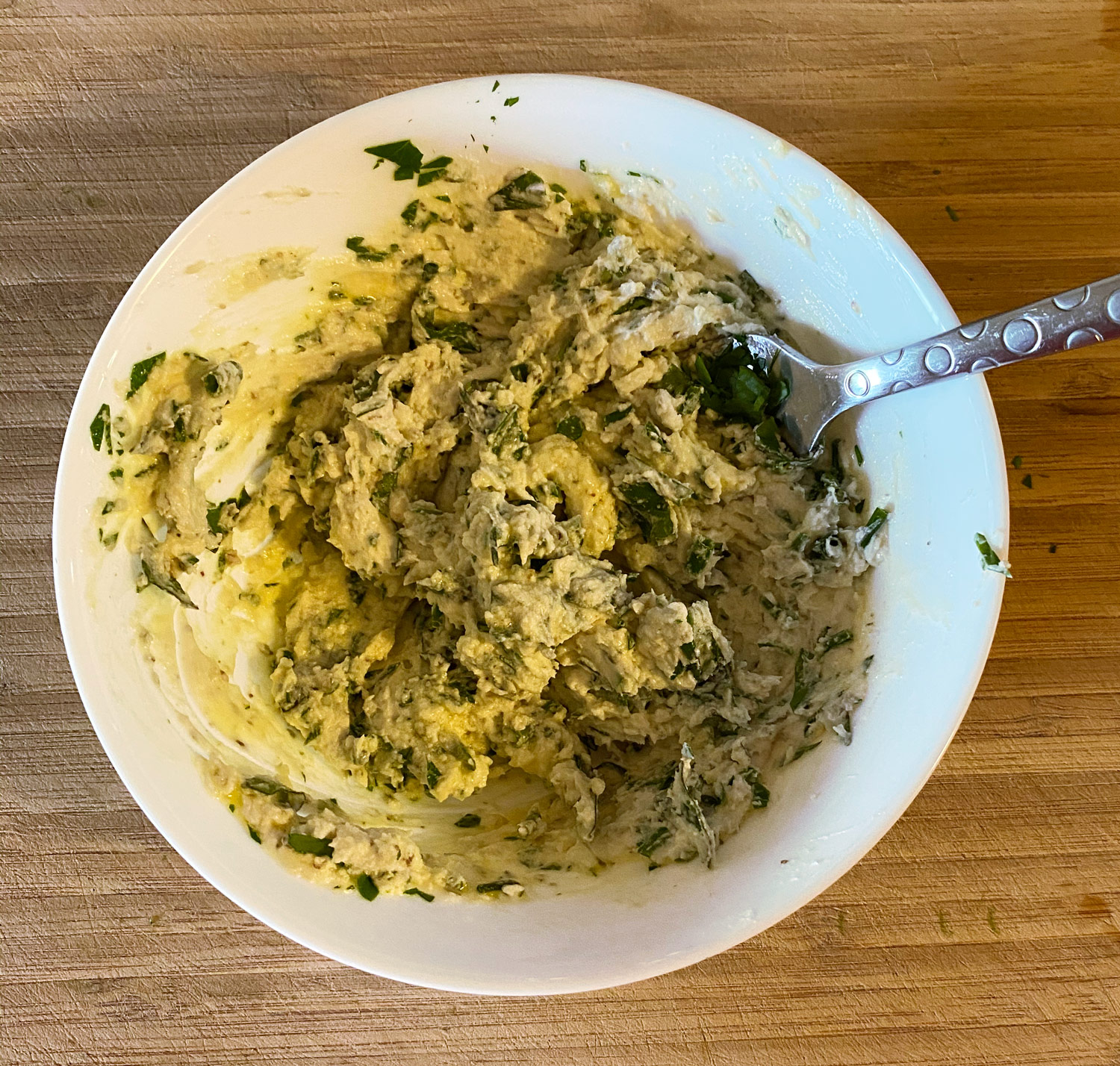 Combine Garlic and Herb Chèvre ingredients. Set aside until ready to serve.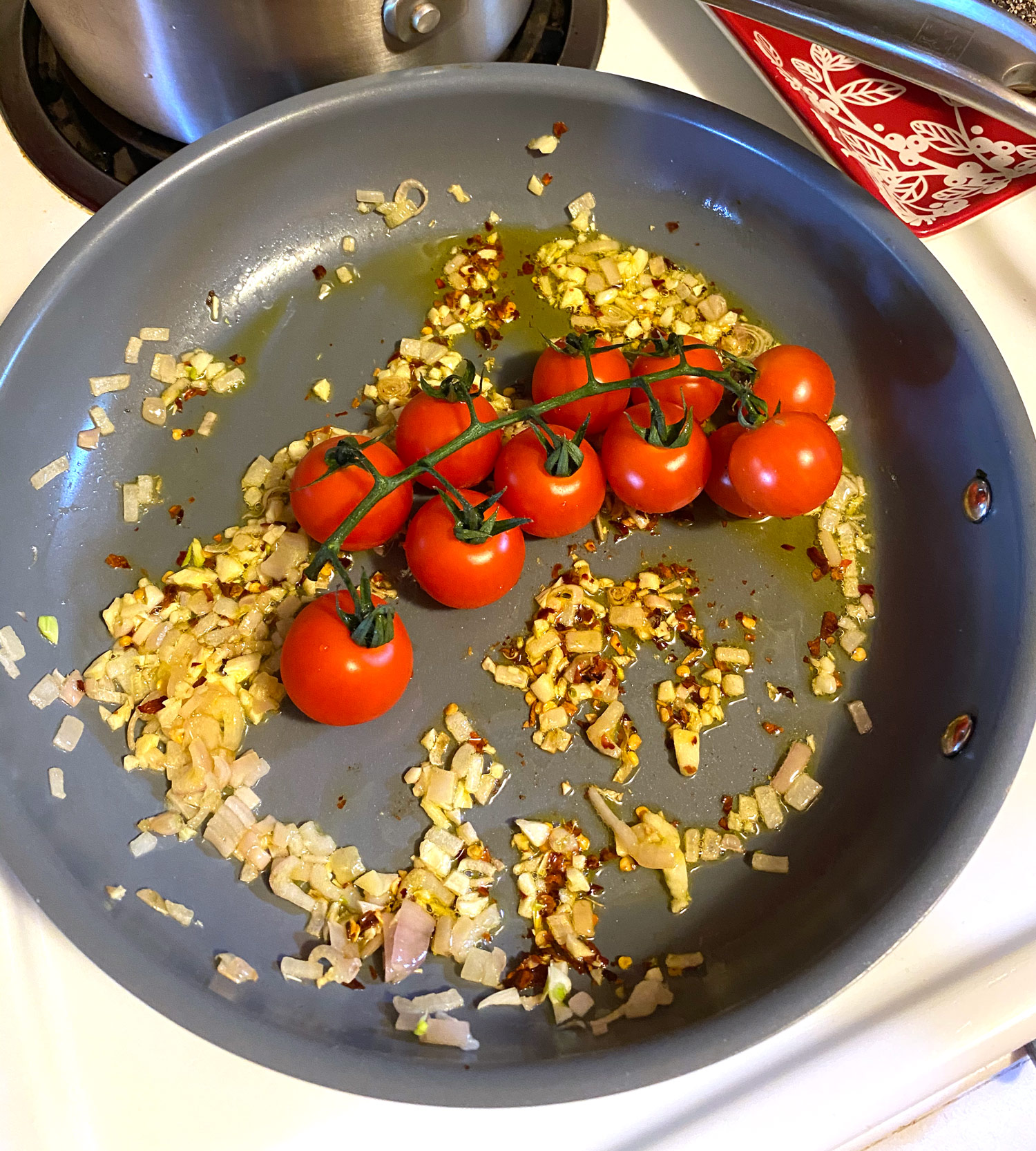 Sauté shallot in olive oil over medium-high heat until softened, 2 min. Add garlic, cooking 30 sec more. Toss tomatoes and seasonings in pan and keep cooking until they blister and begin to pop, releasing a bit of juice. Remove from heat.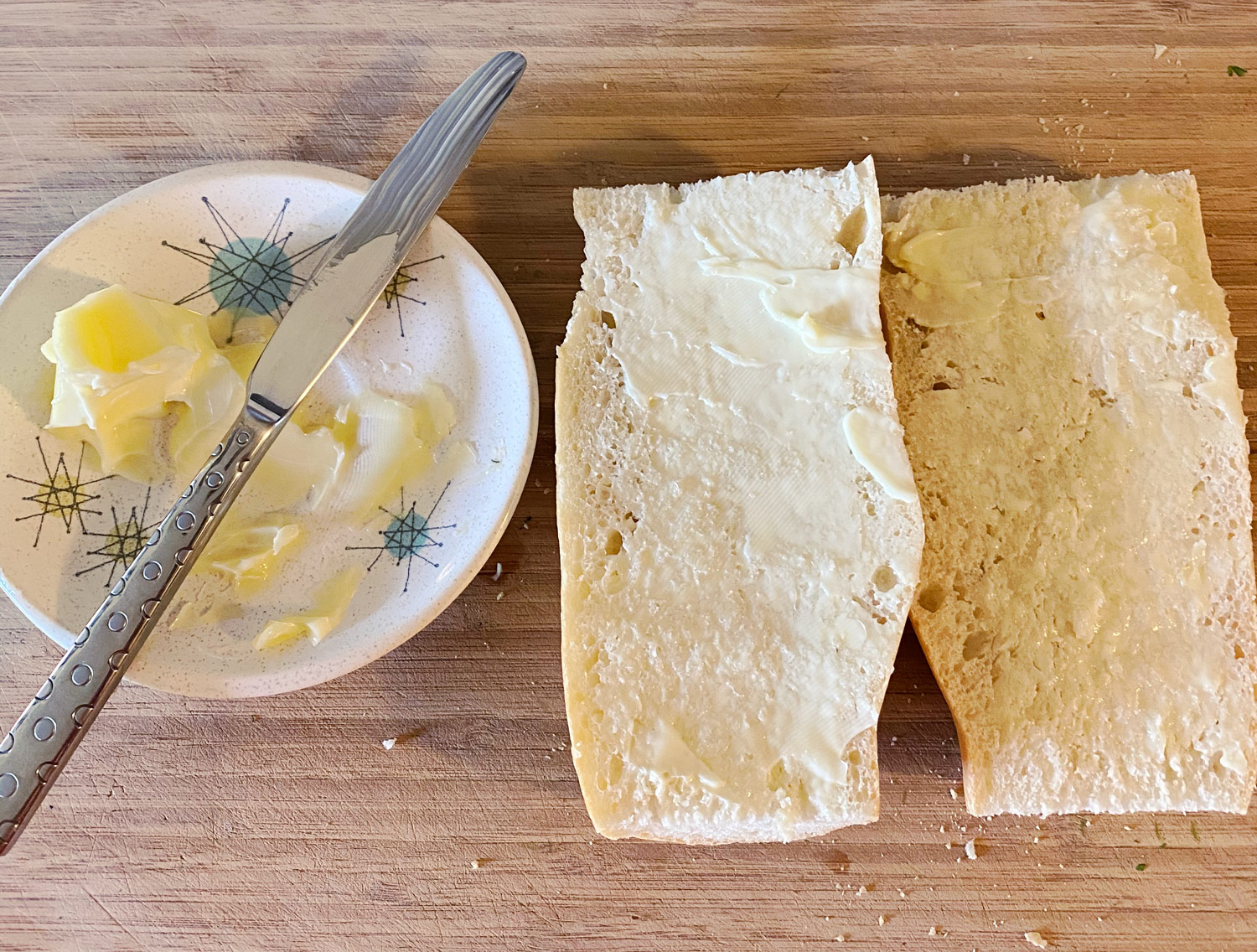 Spread butter over baguette pieces and toast under broiler for 1-2 min, until lightly browned. Remove from heat.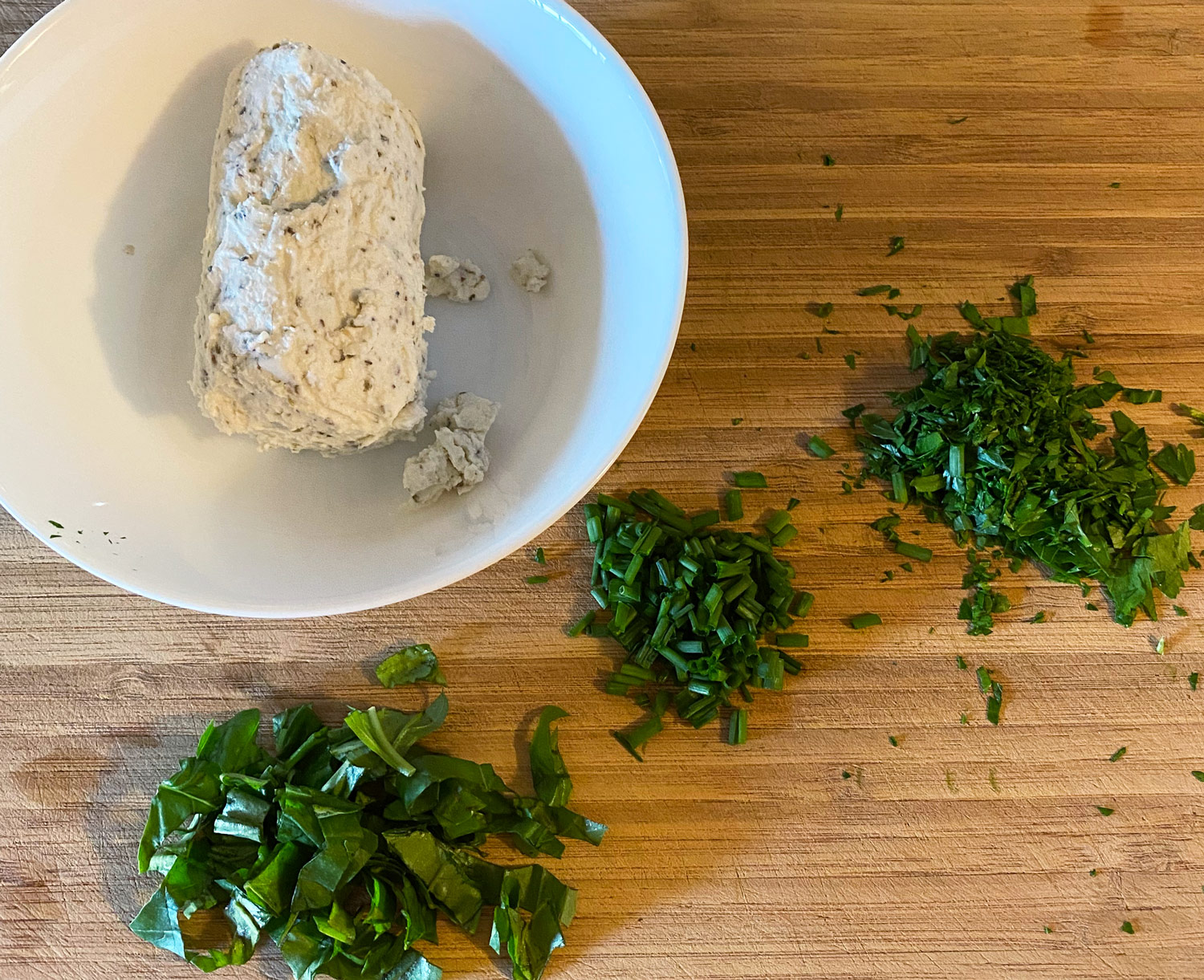 Spread goat cheese mixture over toasted baguette, topping with a bit of the tomatoes and a pinch of fresh chopped basil. Drizzle with extra virgin olive oil, as desired.
Meet the Makers
Felix & Greg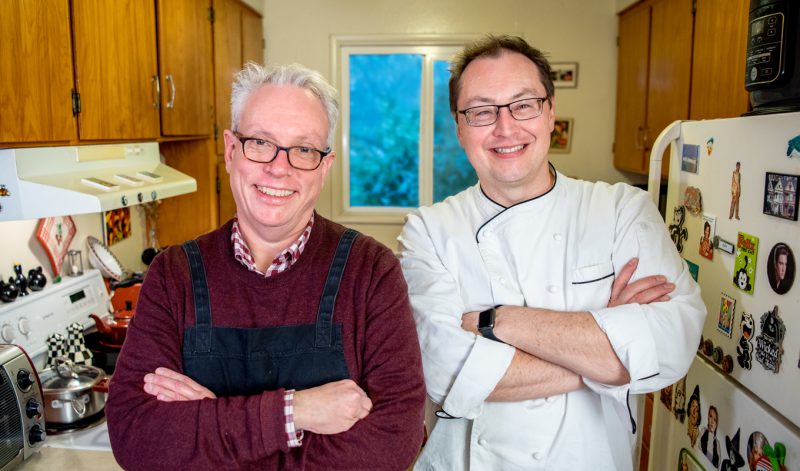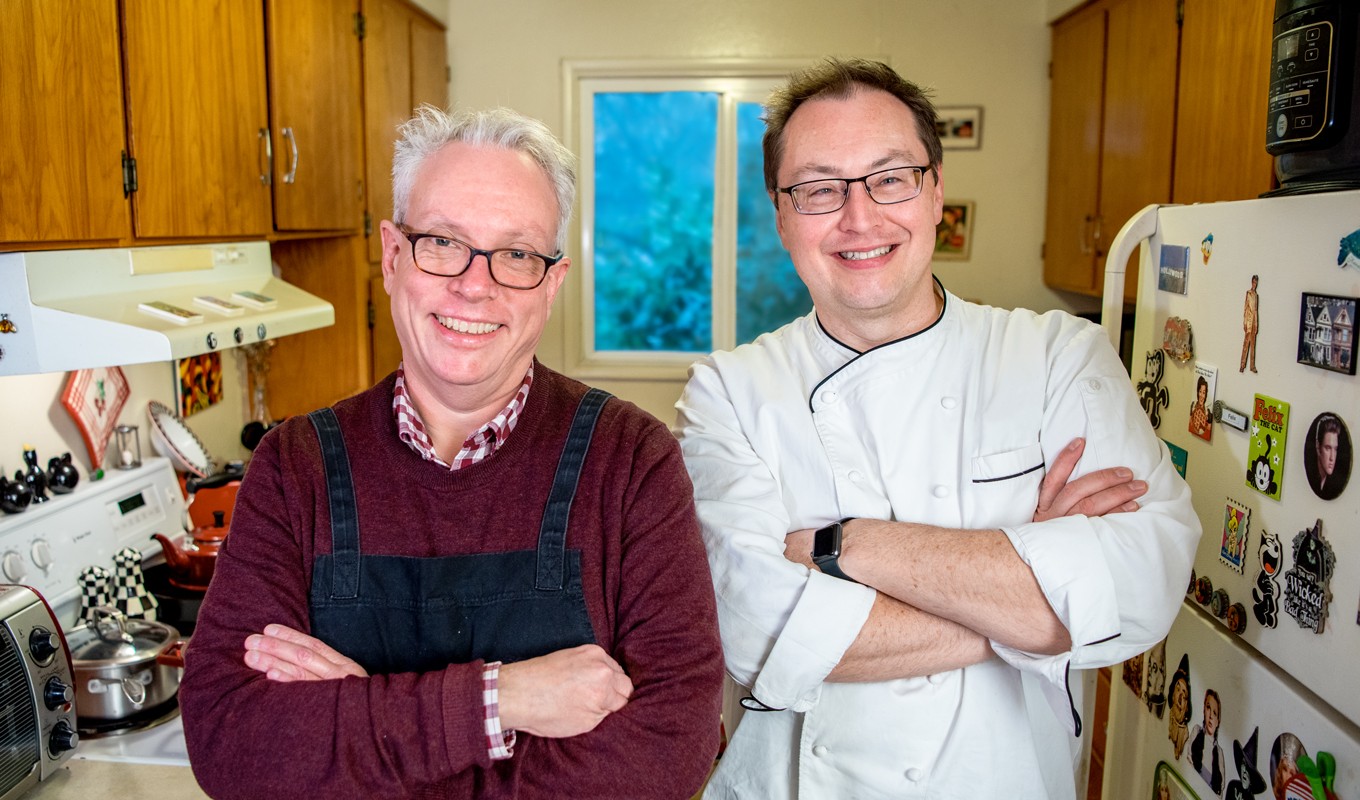 FELIX HUCK
Recipe Creator & Food Photographer
An artist and shutterbug, Felix finds beauty and inspiration in food and nature. He invents and photographs the recipes you'll find here.
GREG CABEZA
Professional Chef & Food Blogger
A food aficionado and lifelong music fan, Greg is an experienced artisan chef. He's also co-recipe creator and food blogger at Felix & Greg.
SUBSCRIBE TO OUR EMAILS
Good ideas could be cooking in your inbox. Sign up for our newsletter.