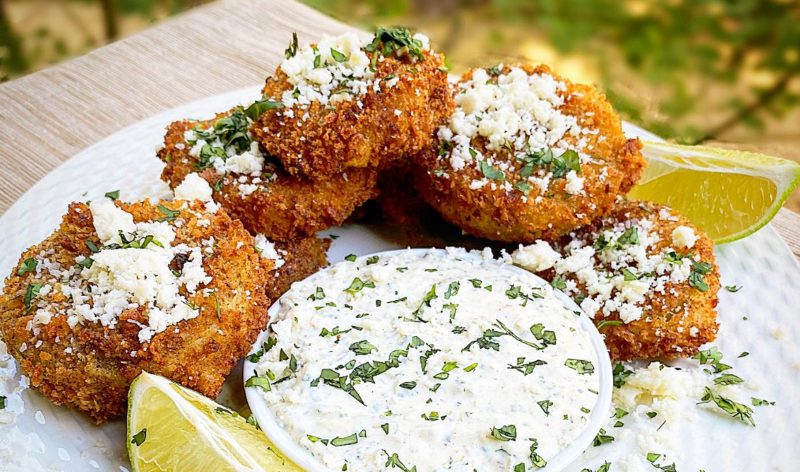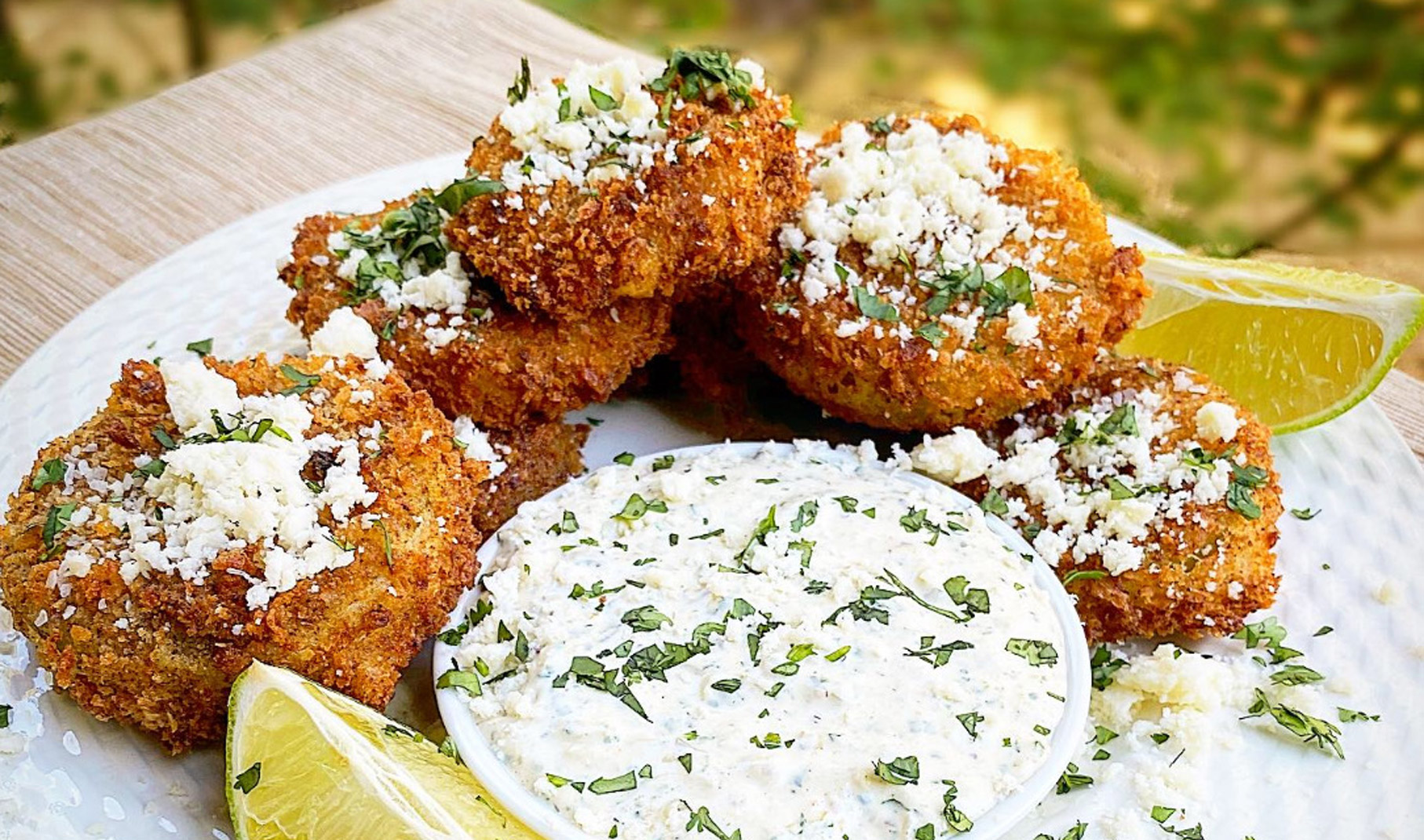 OK, OK, please drop everything you're doing and make this Grilled Green Onion and Jalapeño Sauce, even if tomatillos aren't your thing (they're soooo delicious, though!). This sauce is to die for, seriously. I loved the sound of it the second Felix suggested making it, but I was not prepared for how insanely tasty it would be.
As Ferris Bueller once said (Felix and I are huge fans!) "Life moves pretty fast. If you don't stop and (make this) you could miss it!" Well, we're paraphrasing, but the sauce is really that good. We love it on sandwiches, as a dip for grilled prawns or slathered on burgers or grilled chicken.
The sauce is simple sum of all of our favorite things in one little mix, and it's super easy to make. And when fresh tomatillos are in season, frying them and then dipping them is a great way to get into some of this sauce. You could also use green tomatoes, but we really do love the tart flavor of tomatillos.
You can make the sauce a day or two ahead, leaving you plenty of time to enjoy this fantastic appetizer. Keep some cool beverages handy, and definitely warn the neighbors that all of the screaming they'll be hearing is just you eating some of the best food you've ever made in your life.
Fried Tomatillos with Grilled Green Onion and Jalapeño Sauce Recipe
SERVES
4
DIFFICULTY
Easy
PREP TIME
20 min
COOK TIME
15 min
DIET: Vegetarian
SERVES: 4
DIFFICULTY: Easy
PREP TIME: 20 min
COOK TIME: 15 min
DIET: Vegetarian
Ingredients
Grilled Green Onion and Jalapeño Sauce
1 bunch green onions, grilled lightly
2 medium jalapeños, grilled, seeds and skins removed
½ t garlic powder
¼ t cumin, ground
1 lime, juice of
¼ c cilantro, chopped
1 c sour cream
1 c mayo
pinch salt and pepper, to taste
Fried Tomatillos
4-6 large tomatillos, peeled and sliced thickly
2½ c flour
2 c panko bread crumbs
¼ t chili powder
¼ t garlic powder
¼ t onion powder
pinch salt and pepper
2 c buttermilk
vegetable oil, for frying
1 c cotija cheese
lime wedges
chopped cilantro
Grilled Green Onion and Jalapeño Sauce
Instructions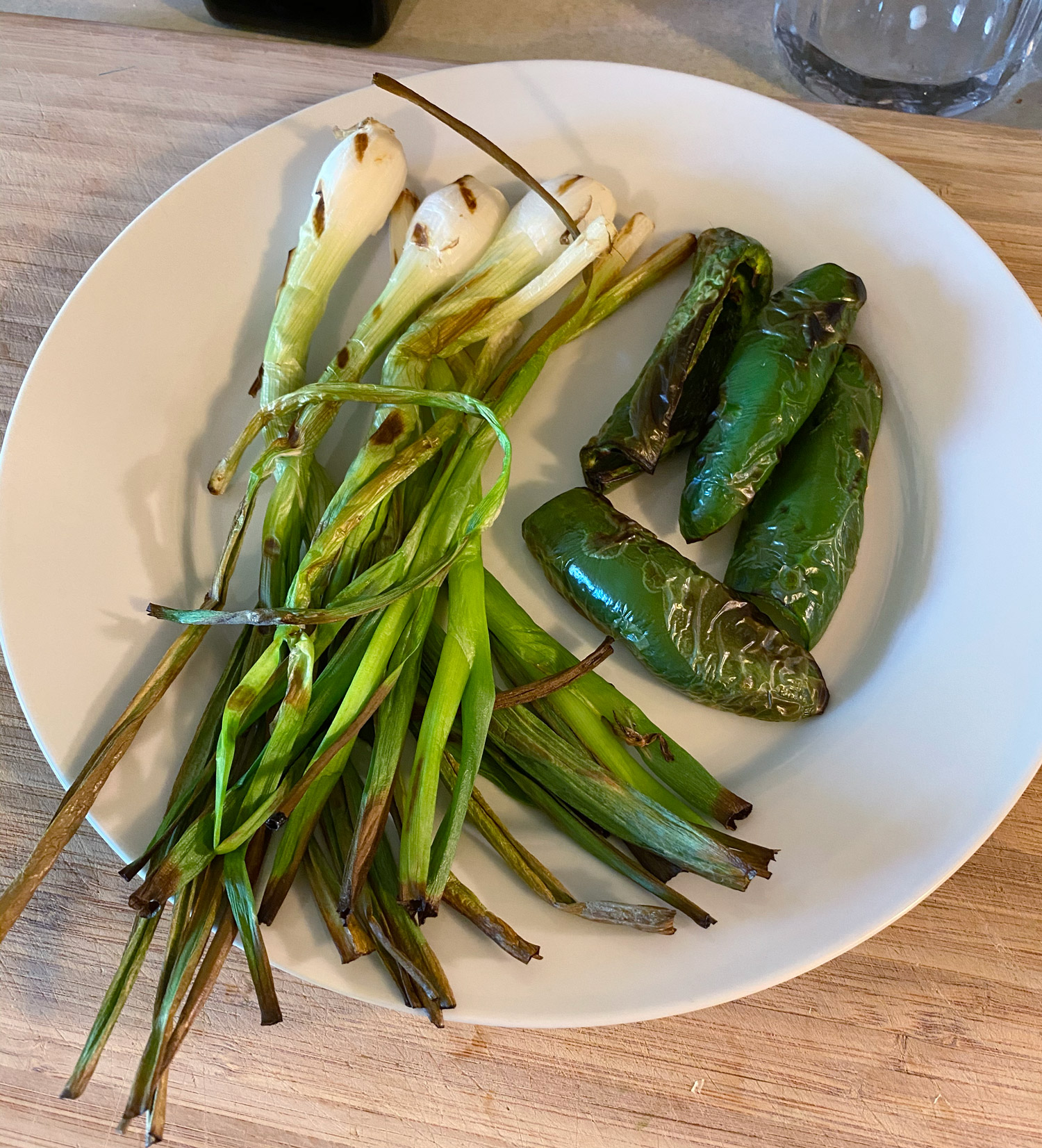 Grilled Green Onion and Jalapeño Sauce
Add grilled onion and jalapeños to processor and pulse until chopped fine. Add remaining ingredients and blend well. Taste and adjust seasonings, adding a dash of hot sauce or more lime juice, as desired. Chill at least one hour before serving.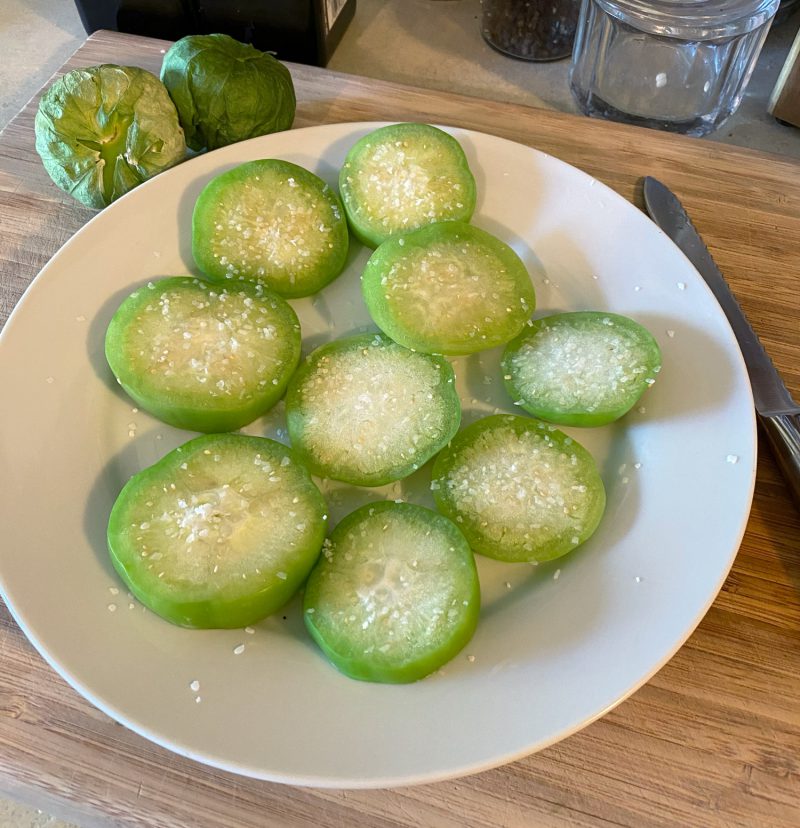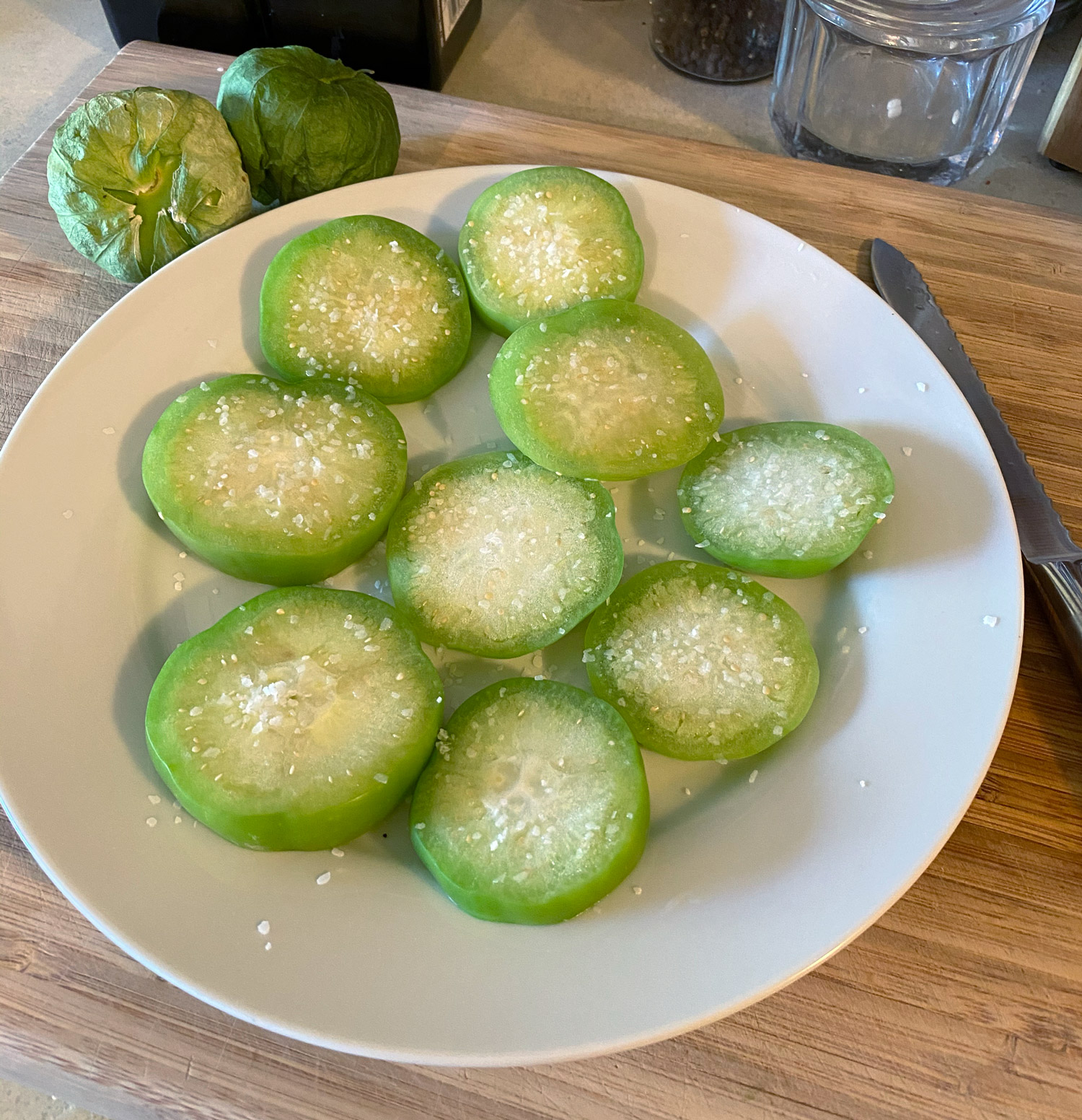 Fried Tomatillos
Sprinkle tomatillo slices with a little salt; let rest 10 min, then blot with paper towels. Add ½ c flour to panko with seasonings on a large plate. Place remaining flour on another plate. Add buttermilk to a large bowl.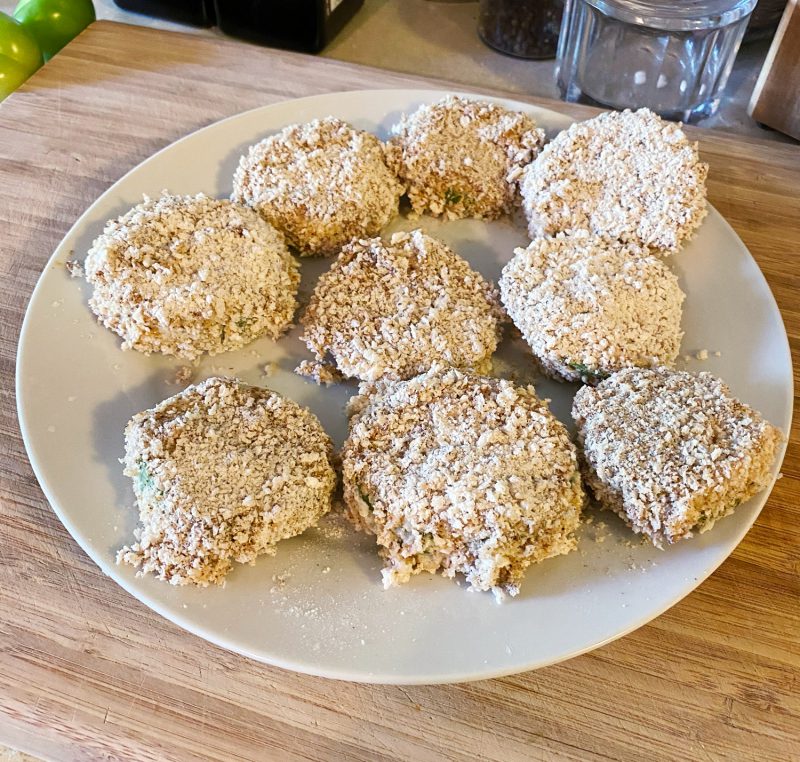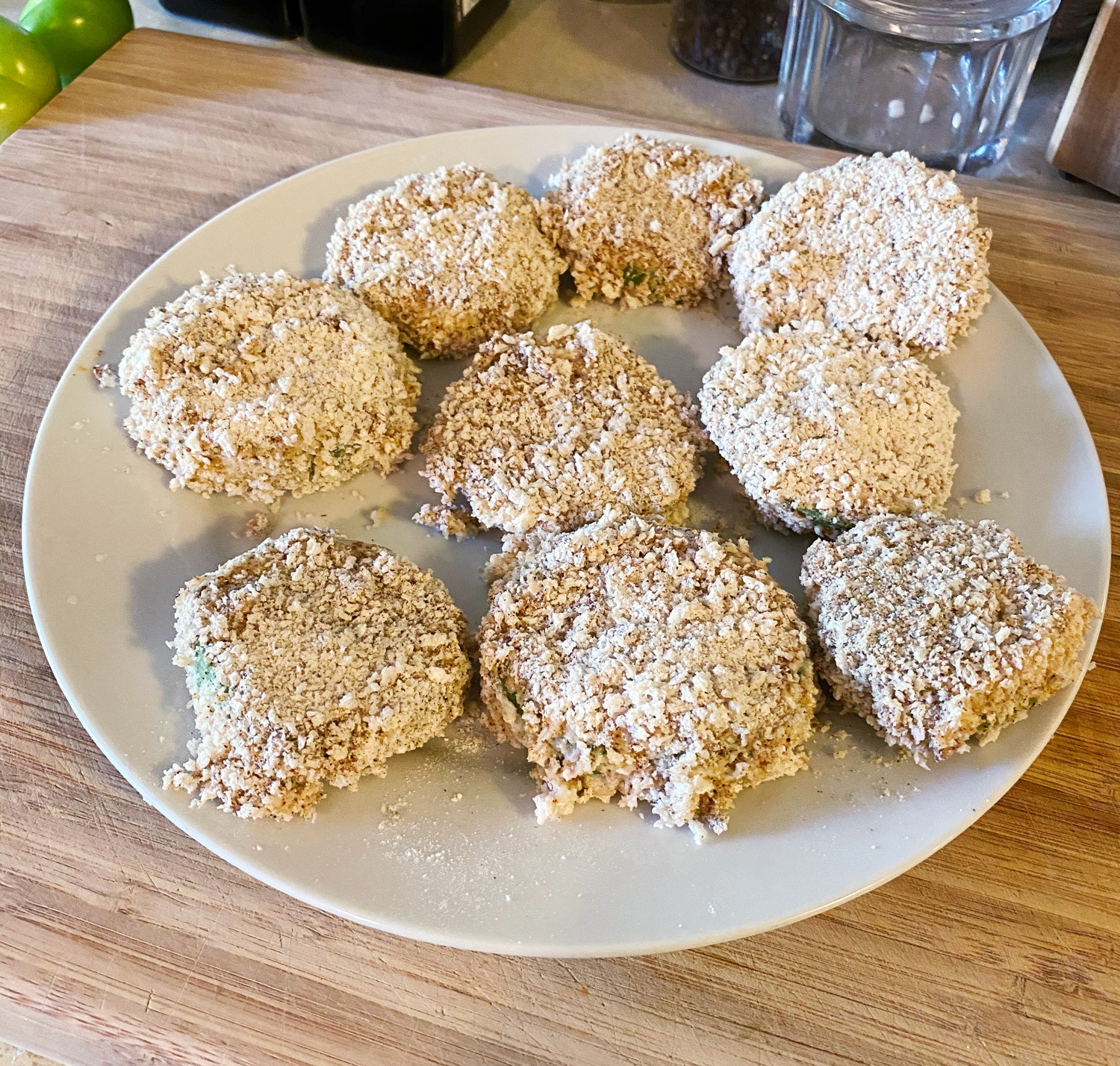 Dip tomatillo slices one at a time into buttermilk, then into flour, back into the buttermilk, and then into panko mixture, patting gently on each side.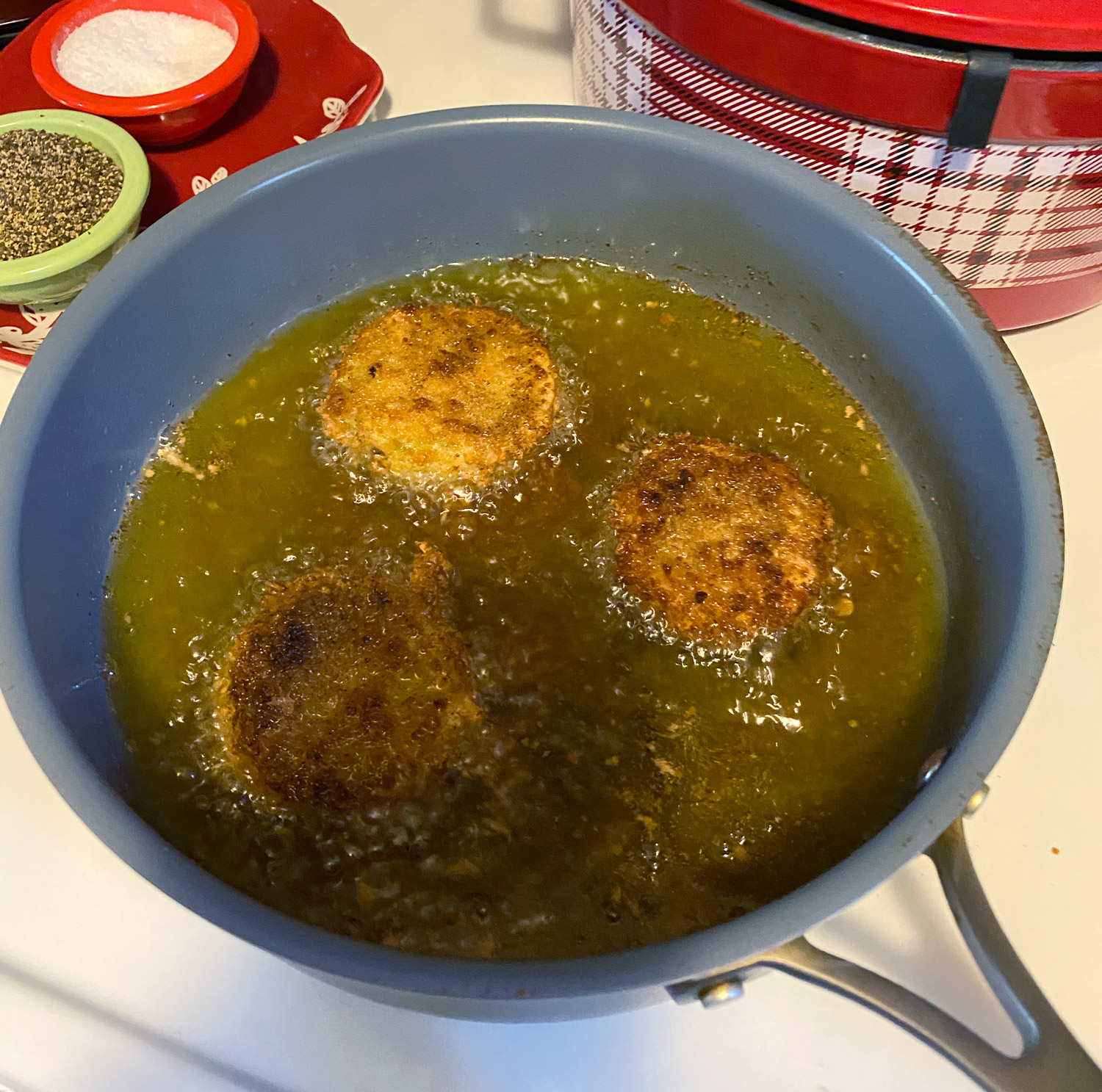 Fry tomatillos in vegetable oil heated to 350° in large skillet for 3 min total, turning halfway through, cooking until golden brown. Drain on paper towels. Serve with crumbled cotija cheese, lime wedges, cilantro and Grilled Green Onion and Jalapeño Sauce on the side.
Meet the Makers
Felix & Greg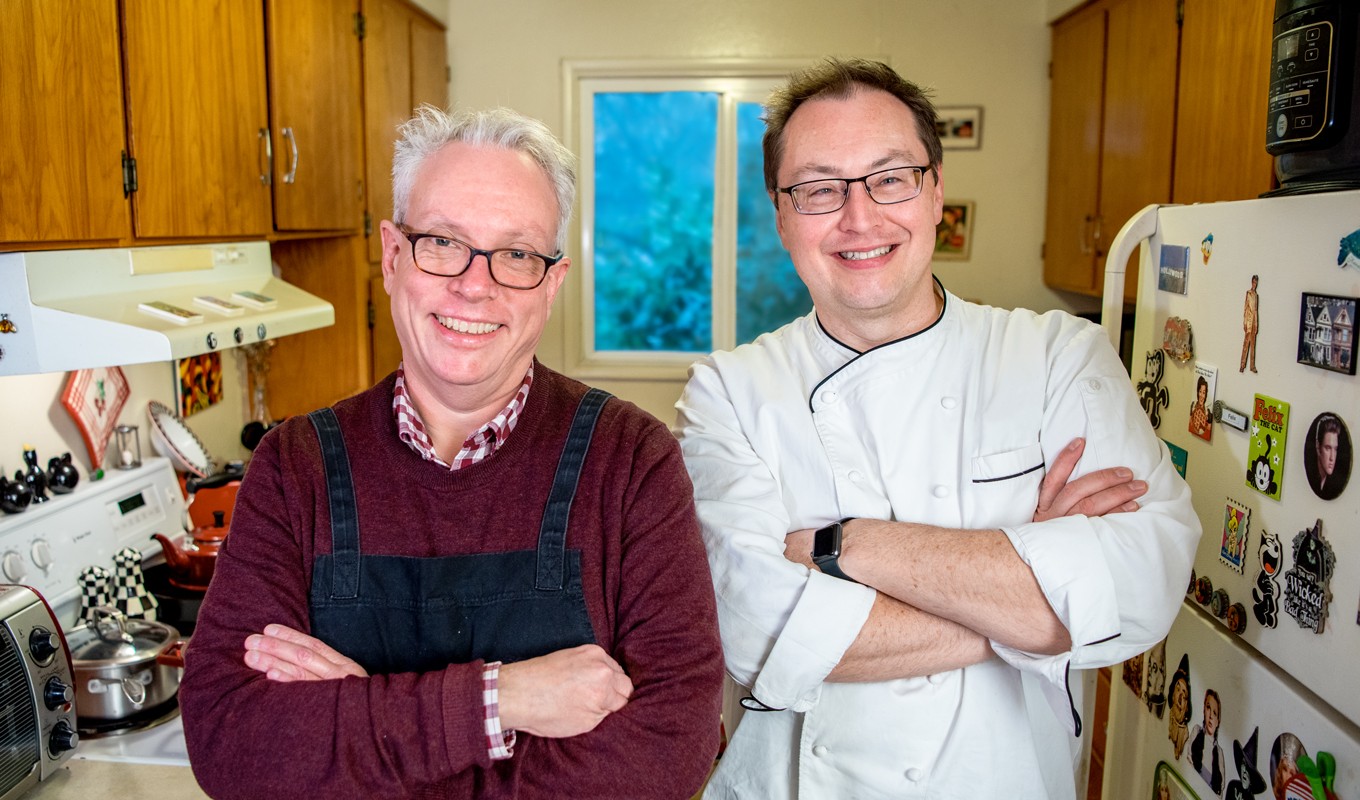 FELIX HUCK
Recipe Creator & Food Photographer
An artist and shutterbug, Felix finds beauty and inspiration in food and nature. He invents and photographs the recipes you'll find here.
GREG CABEZA
Professional Chef & Food Blogger
A food aficionado and lifelong music fan, Greg is an experienced artisan chef. He's also co-recipe creator and food blogger at Felix & Greg.
SUBSCRIBE TO OUR EMAILS
Good ideas could be cooking in your inbox. Sign up for our newsletter.