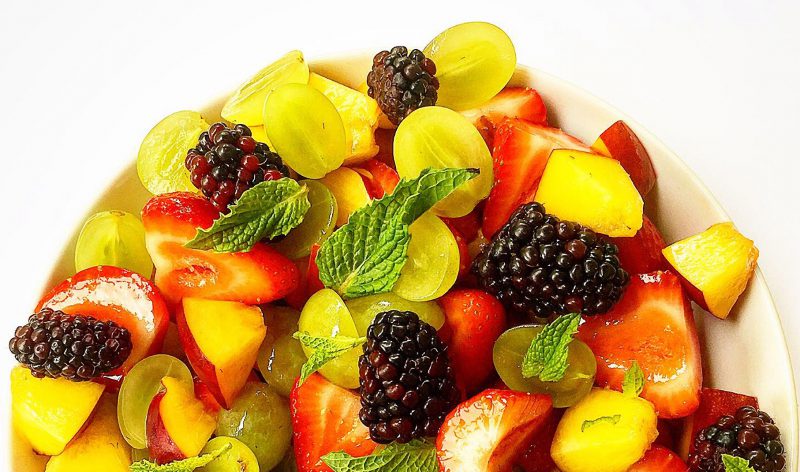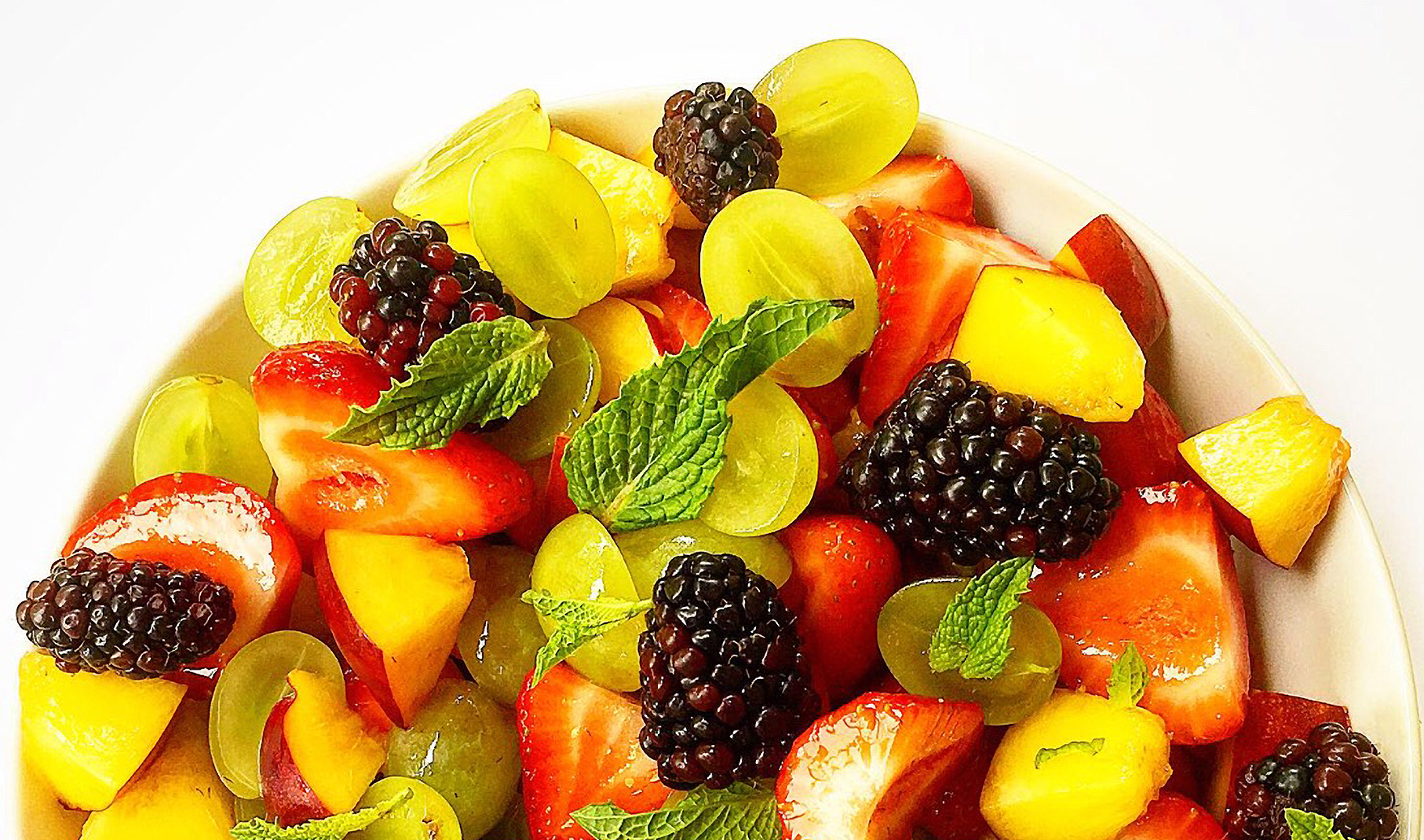 Simple and light, this beautiful fruit salad was dreamed up by Felix. Featuring a rainbow of colors—strawberries, blackberries, nectarines and green grapes—it's both light and luscious. You can add or replace any of the fruits, as you see fit, but try to use similar flavors for the best-possible taste, such as red grapes, raspberries, peaches, apricots or blueberries. A citrusy dressing lets the flavors of each fruit shine through. Enjoy this photogenic salad on its own or with Greek yogurt and granola for a colorful and healthy brunch dish. This recipe is great for those who enjoy a vegetarian, gluten-free or paleo lifestyle.
Fresh Berry Salad with Honey and Mint Recipe
SERVES
4
DIFFICULTY
Easy
PREP TIME
10 min
COOK TIME
None
SPECIAL TOOLS
None
DIET: Vegetarian, GF, Paleo
Fresh Berry Salad with Honey and Mint Recipe
SERVES: 4
DIFFICULTY: Easy
PREP TIME: 10 min
COOK TIME: None
SPECIAL TOOLS: None
DIET: Vegetarian, GF, Paleo
Ingredients
1 lime, juice of
3 T honey
1 T mint, chopped
1 pint ea strawberries and blackberries, rinsed
2 nectarines, pitted and diced
1 bunch green grapes, rinsed and halved
12 small mint leaves
Instructions
Combine lime, honey and mint and set aside. Halve strawberries and remove stems, as needed. Toss with all other ingredients, including dressing. Serve immediately or chill until ready to serve, enjoying within 4 hours.
Meet the Makers
Felix & Greg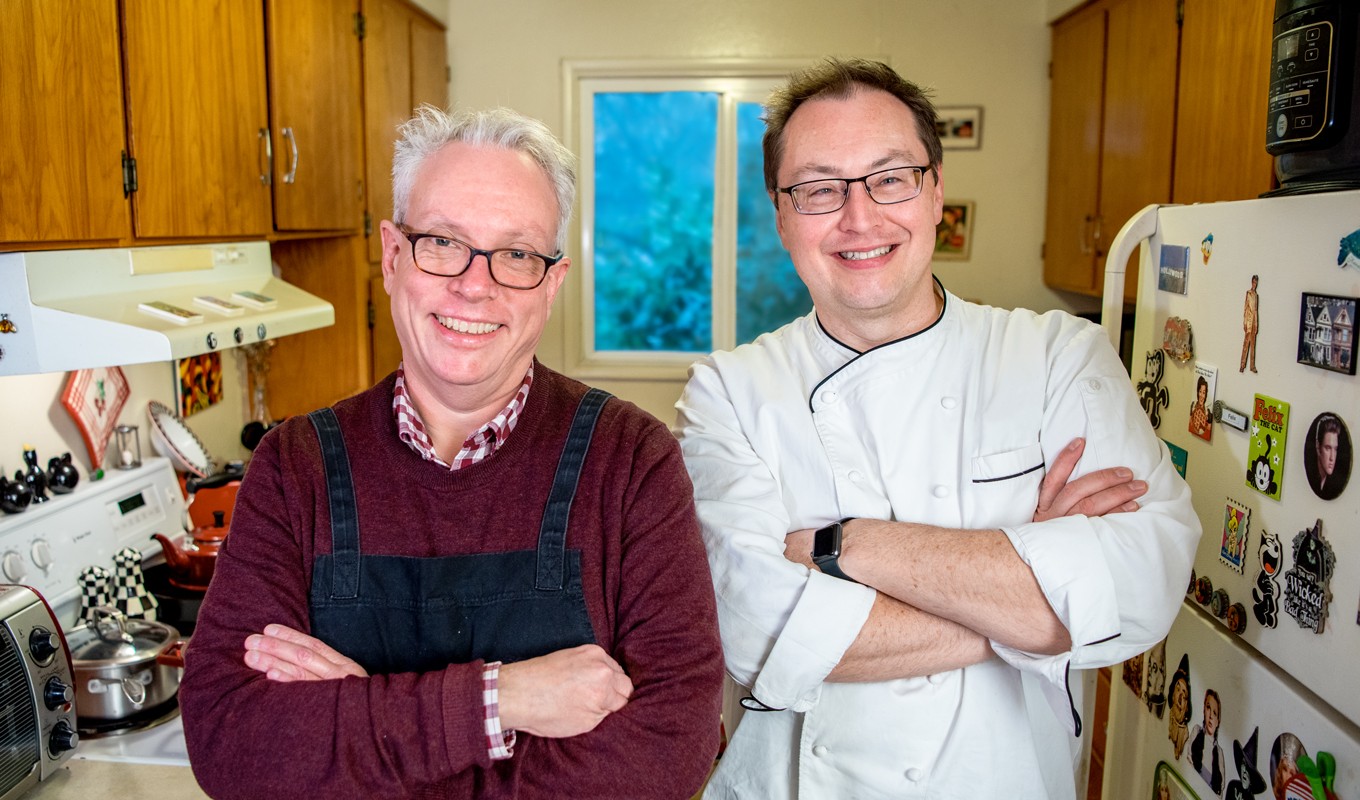 FELIX HUCK
Recipe Creator & Food Photographer
An artist and shutterbug, Felix finds beauty and inspiration in food and nature. He invents and photographs the recipes you'll find here.
GREG CABEZA
Professional Chef & Food Blogger
A food aficionado and lifelong music fan, Greg is an experienced artisan chef. He's also co-recipe creator and food blogger at Felix & Greg.
SUBSCRIBE TO OUR EMAILS
Good ideas could be cooking in your inbox. Sign up for our newsletter.