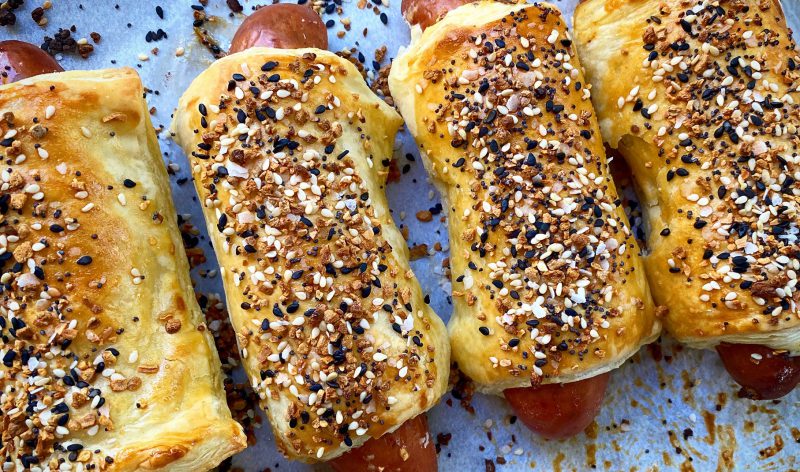 When we say everything, we mean everything. These baked sausages wrapped in puff pastry are spicy, cheesy, garlicky and more. We used a jalapeño cream cheese sausage; however, you could use any sausage that would taste good with the oniony flavor of the everything bagel seasoning. We love mustard, so of course we added a bit of the spicy stuff here. You can tone it down if you prefer, but the puff pastry and cream cheese do help to mellow the spiciness. We like to do something similar for parties, wrapping, then cutting these into bite-size pieces just before cooking. You can also use a refrigerator dough (pizza dough works well) and wrap these in just enough dough to stretch around and seal. These are super easy to make and they are done faster than it takes to bake a pizza. For a vegetarian option, try rolling up veggie dogs for a fun twist to suit everyone's tastes.
Everything Bagel Dogs Recipe
SERVES
4
DIFFICULTY
Easy
PREP TIME
15 min
COOK TIME
20 min
DIET: Vegetarian, if using plant-based sausages
SERVES: 4
DIFFICULTY: Easy
PREP TIME: 15 min
COOK TIME: 20 min
DIET: Vegetarian, if using plant-based sausages
Ingredients
1 sheet puff pastry, thawed
¼ c whipped cream cheese
¼ c spicy mustard or other, as desired
4 large sausages, jalapeño cream cheese sausage or other
1 egg, beaten
¼ c everything bagel seasoning
Instructions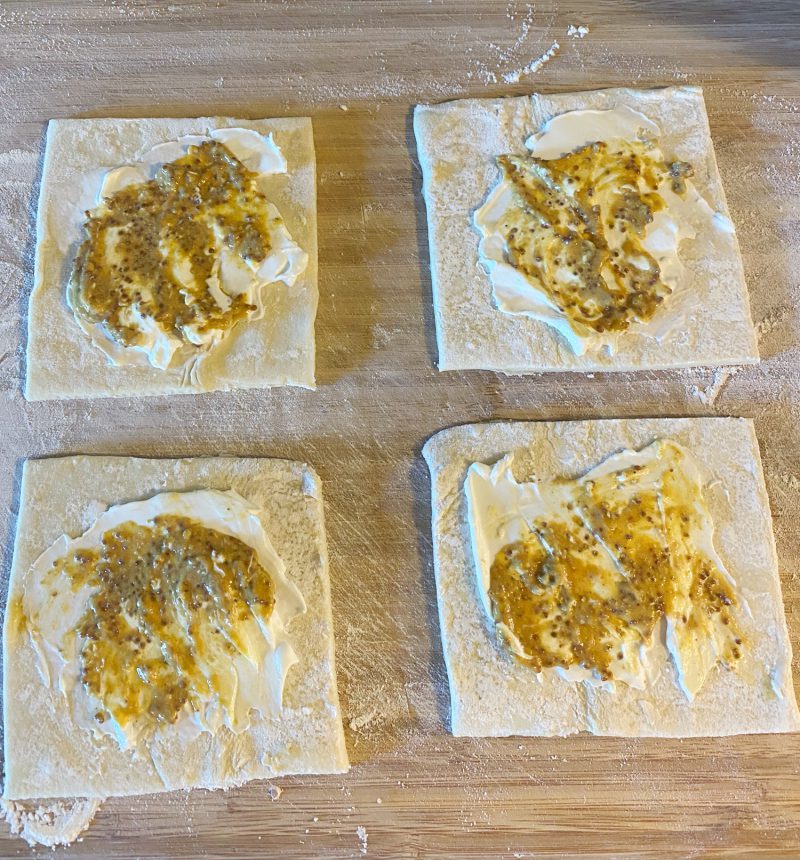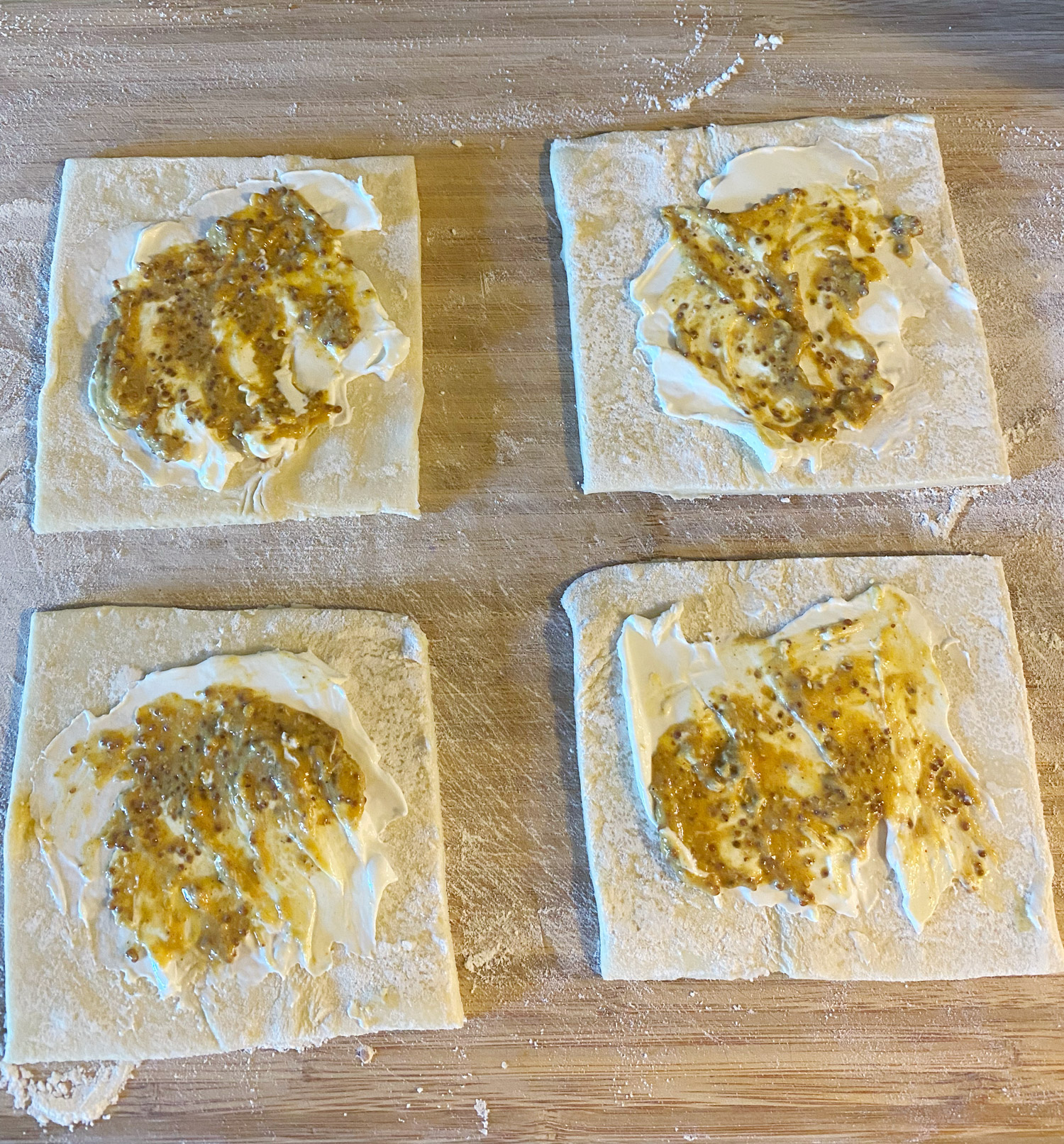 Cut pastry sheet into 4 equal squares on floured work surface. Spread 1 T each cream cheese and mustard on every square.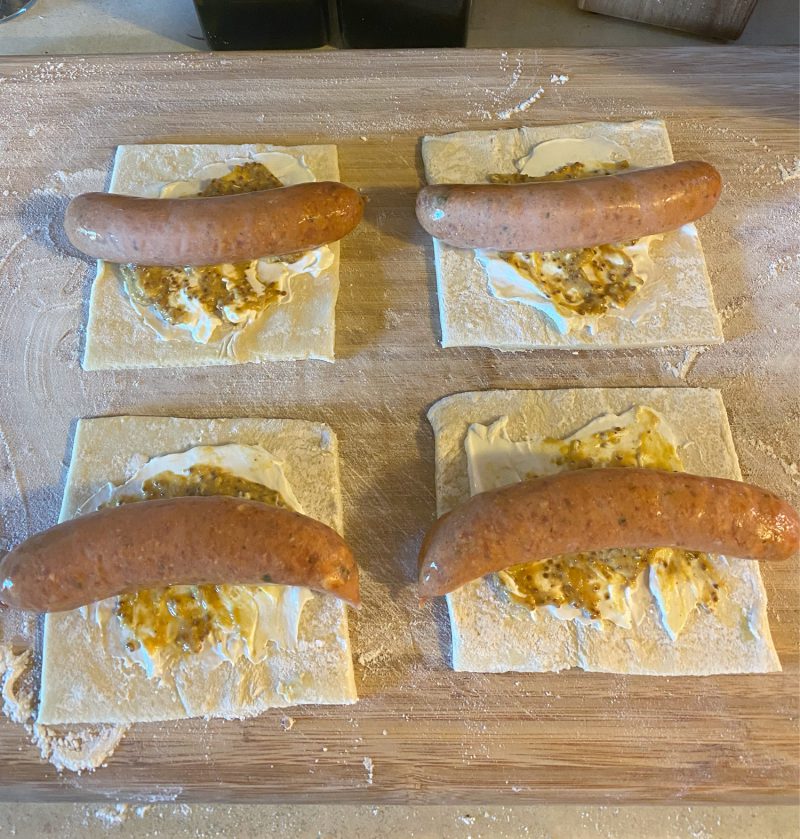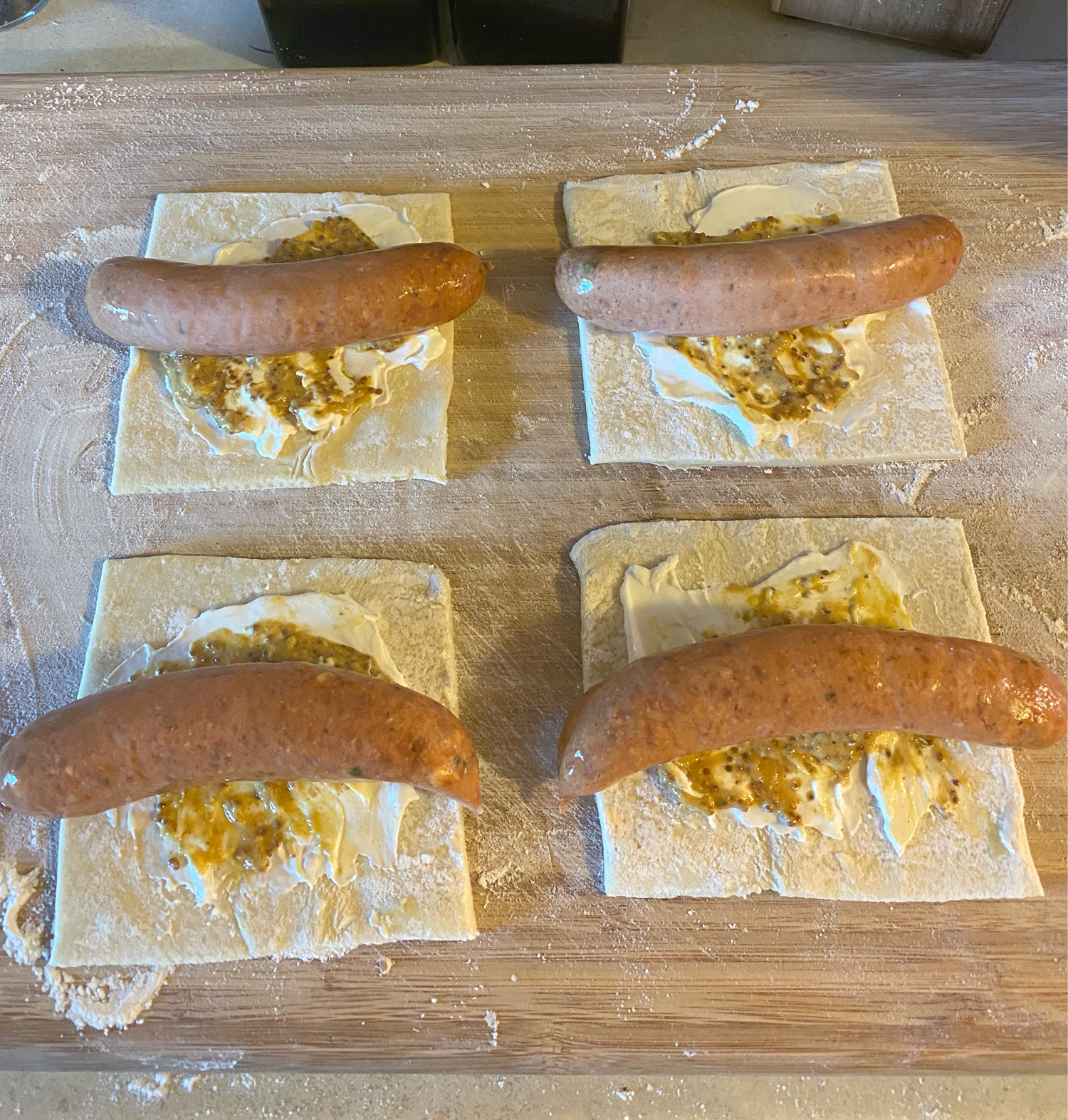 Place one sausage onto center of pastry, rolling up and pinching seam closed.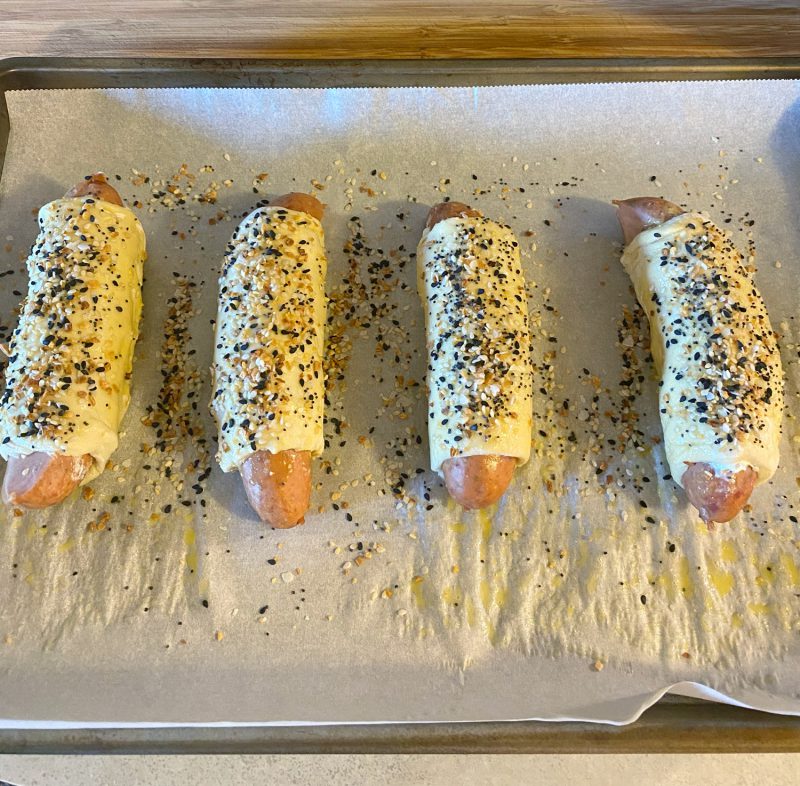 Brush outside of pastry all over with beaten egg, then gently roll in everything bagel seasoning. Bake at 400° for 15-20 min until pastry is very puffed and deep golden (if in doubt, cook a little longer to be sure dough puffs evenly around sausage). Serve with more mustard, as desired.
Meet the Makers
Felix & Greg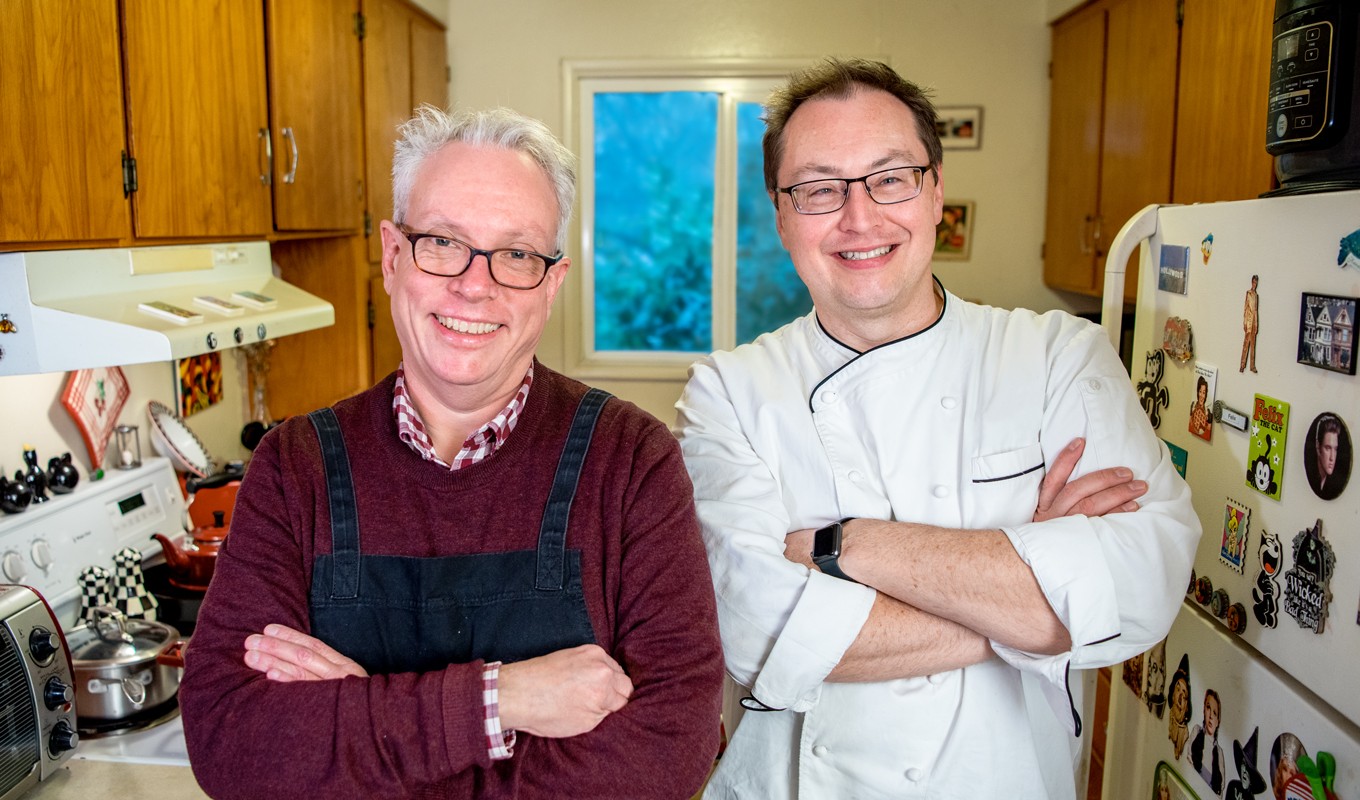 FELIX HUCK
Recipe Creator & Food Photographer
An artist and shutterbug, Felix finds beauty and inspiration in food and nature. He invents and photographs the recipes you'll find here.
GREG CABEZA
Professional Chef & Food Blogger
A food aficionado and lifelong music fan, Greg is an experienced artisan chef. He's also co-recipe creator and food blogger at Felix & Greg.
SUBSCRIBE TO OUR EMAILS
Good ideas could be cooking in your inbox. Sign up for our newsletter.