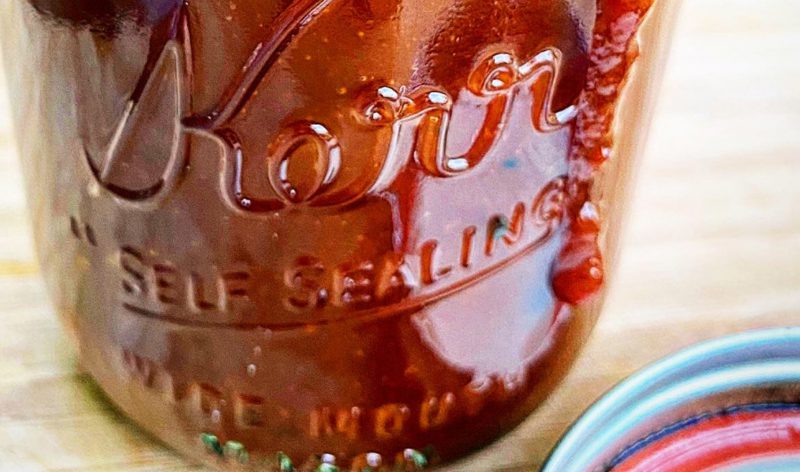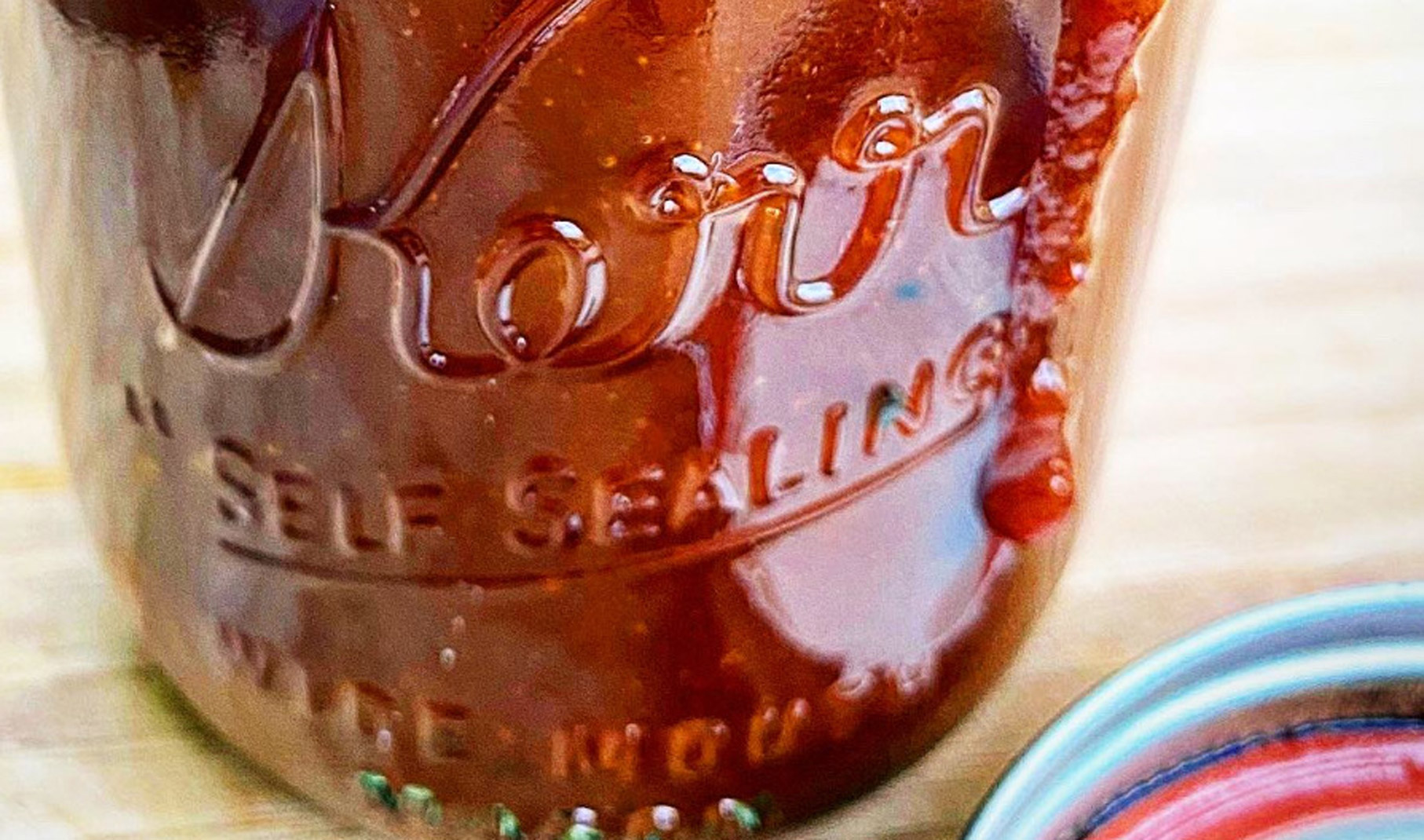 Ok, ok, Felix isn't a doctor, but he should get an honorary degree for his outstanding work in the field of food! Because we've made cola sauces before, he figured this would be a tasty twist. He mixed up this BBQ sauce when he had a bit of Dr. Pepper in the fridge. Wow, was he right! Like Newton and his apple, or McCartney and his "Yesterday," this eureka moment came to Felix in a flash, and it really is brilliant – both in its delicious flavor and simplicity to make.
It starts like most other BBQ sauces, with some aromatic onion and garlic cooked for a bit and hit with a big shot of ketchup. It really starts dancing when the Dr. Pepper goes in, along with cider vinegar, molasses, mustard and cayenne. Throw in a few other simple seasonings and sauces, simmer slowly, and that goodness is good to go. Now, you're about ready to hit the grill with a whistle and a hop, armed with the good doctor Felix's magic mojo.
Brush this over grilled chicken, slow-cooked ribs, pulled pork sandwiches or on pizza! It's gonna have you feeling alright in no time. Just make a little extra and share the love with family and friends 'cause we all could use this kind of medicine to put smiles on our faces.
It makes about 5 cups and keeps for weeks in the fridge, so make a double batch if you can. You'll be happy you did! We highly recommend some Men at Work, maybe their "Doctor Heckyll & Mister Jive" for starters, then some Thompson Twins "Doctor! Doctor!" followed by Prince's "Kiss" because you're about to get one when they get a taste of this!
Doctor Felix's BBQ Sauce Recipe
SERVES
8
DIFFICULTY
Easy
PREP TIME
10 min
COOK TIME
45 min
SPECIAL TOOLS
Immersion blender or countertop blender
DIET: GF (look for gluten-free Worcestershire and gluten-free soy sauce or tamari)
Doctor Felix's BBQ Sauce Recipe
SERVES: 8
DIFFICULTY: Easy
PREP TIME: 10 min
COOK TIME: 45 min
SPECIAL TOOLS: Immersion blender or countertop blender
DIET: GF (look for gluten-free Worcestershire and gluten-free soy sauce or tamari)
Ingredients
½ med red onion, diced
1 T canola or vegetable oil
3 cloves garlic, minced
3 c ketchup
1 c Dr. Pepper (or cola)
¼ c apple cider vinegar
2 T Worcestershire sauce, GF
½ lemon, juice of (2 T)
¼ c yellow mustard
2 T molasses (not blackstrap)
1 T soy sauce, GF
¼ c brown sugar
2 T chili powder
1 T cumin
pinch cayenne pepper
1 T onion powder
1 T garlic powder
Instructions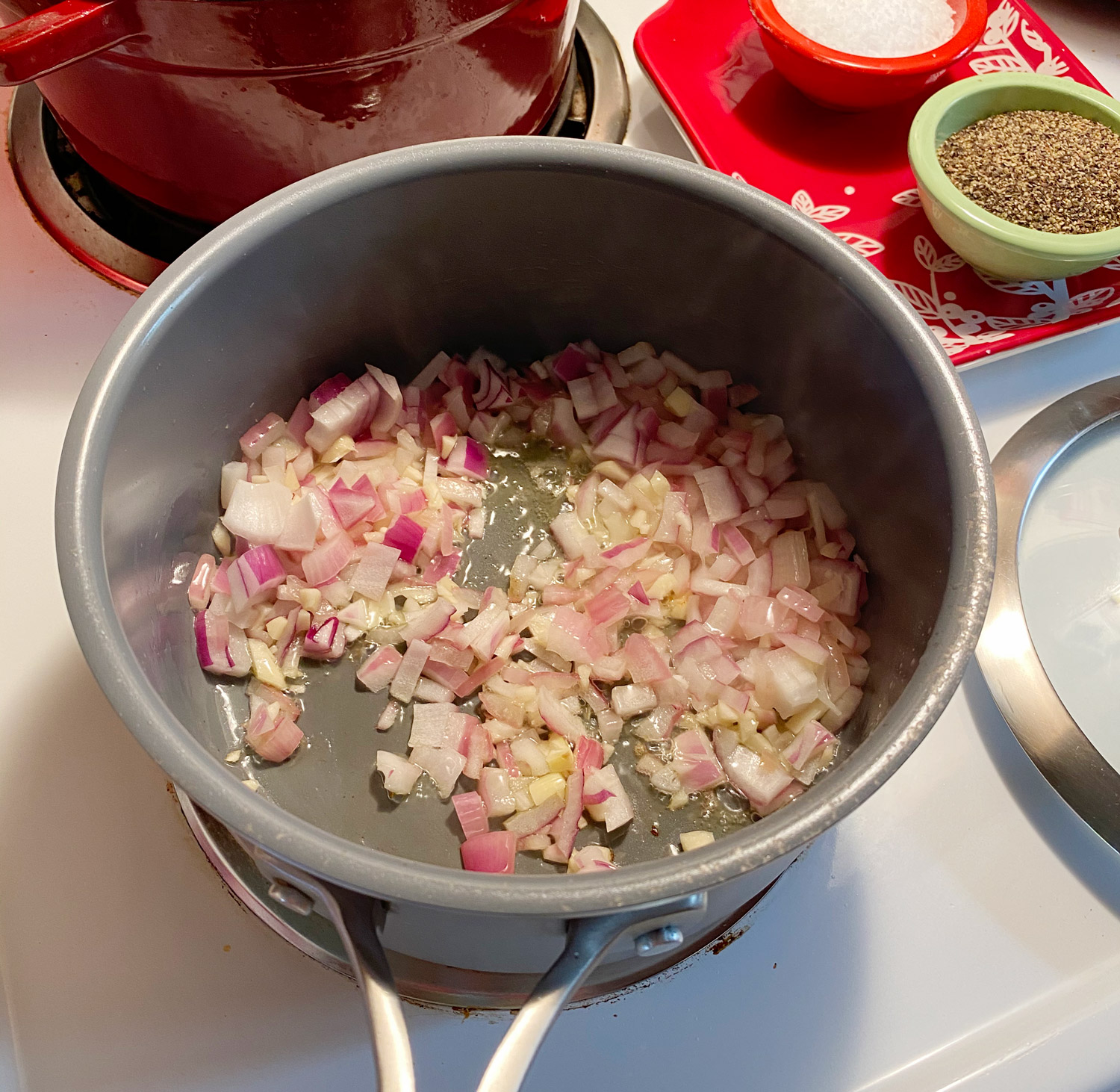 Sauté onion in oil over medium heat for a few min, until very soft. Add garlic and cook 2 min more.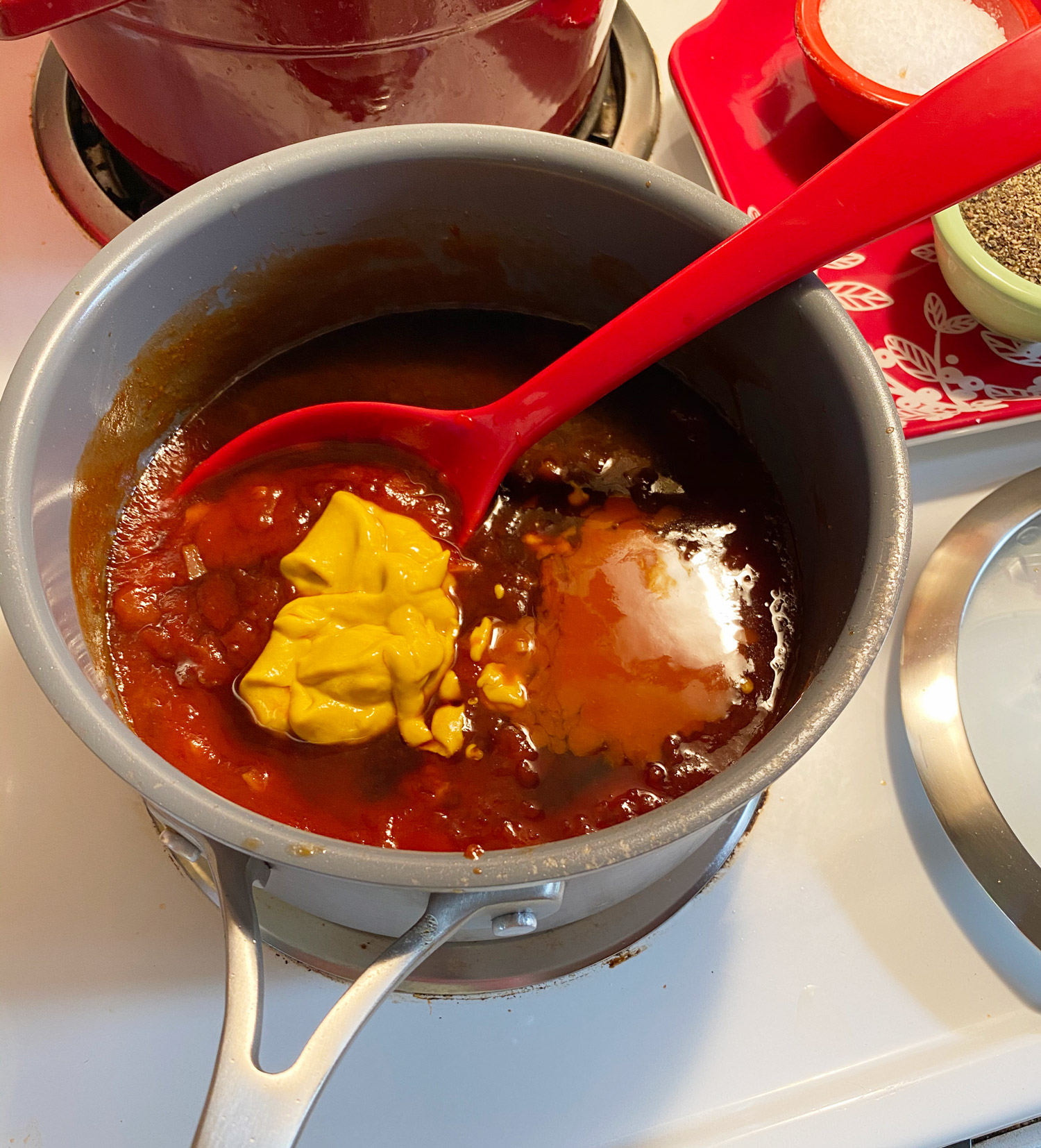 Add remaining ingredients and bring to a simmer.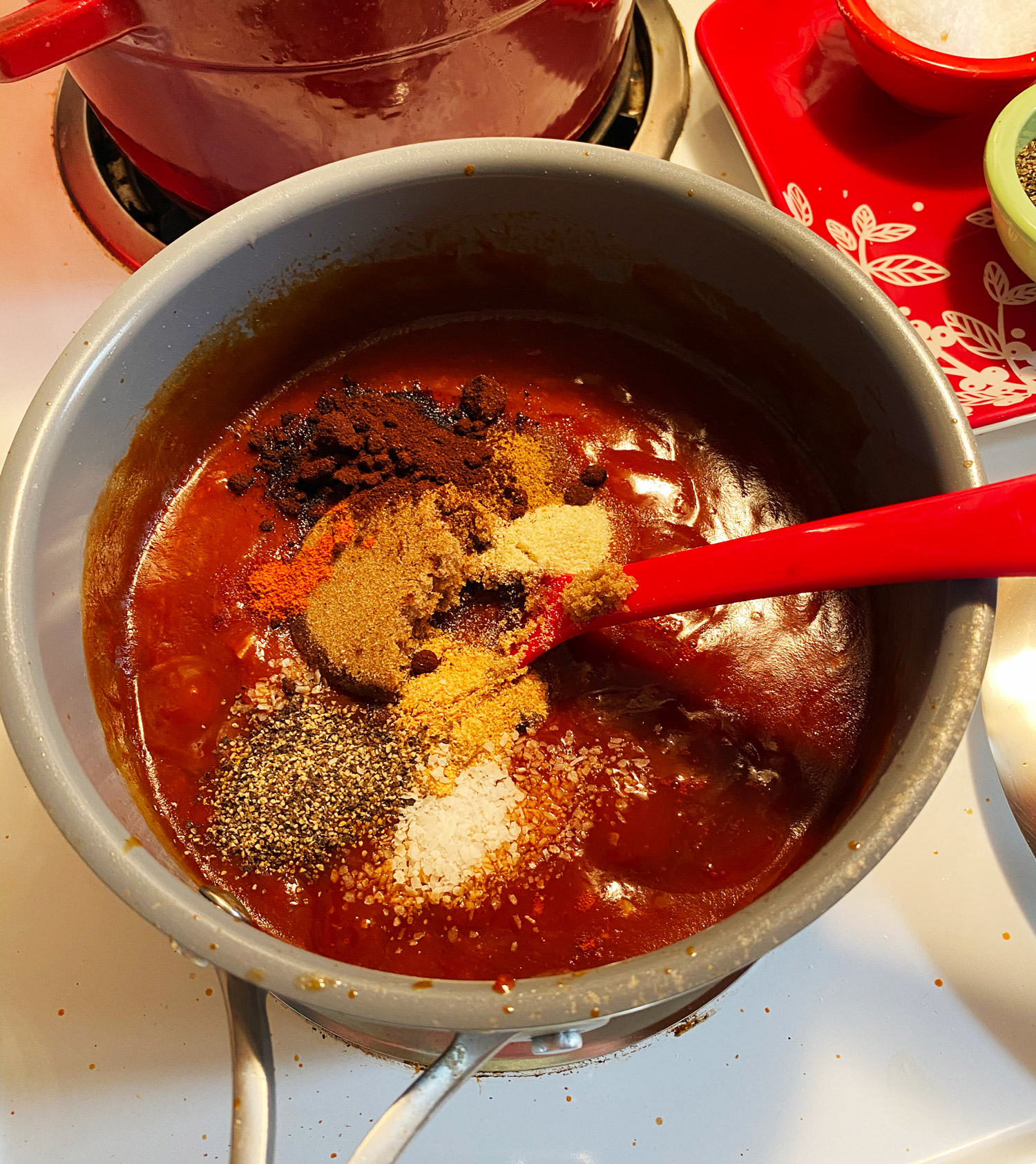 Cook slowly for 45 min, stirring occasionally.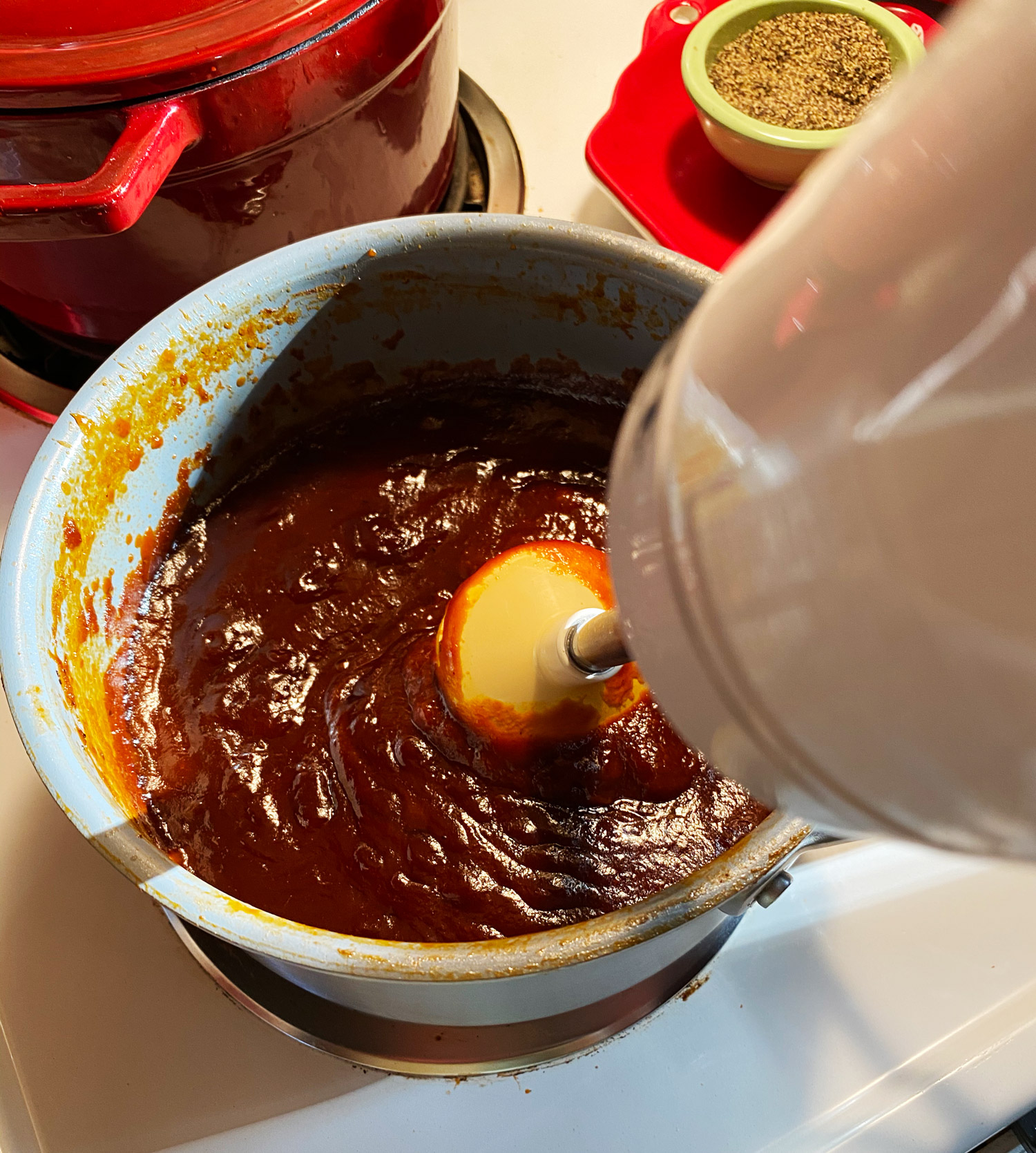 Use an immersion blender and blend well in pot. Alternatively, pour sauce into a countertop blender and puree. Be sure to vent the top and pulse carefully at first, as the hot liquid will explode and steaming sauce will burst upwards if covered tightly. If you are concerned about this, simply remove the sauce from heat and let cool before blending.
Store chilled in airtight containers, such as canning jars. It makes great gifts and keeps for a few weeks in the refrigerator. Enjoy!
Meet the Makers
Felix & Greg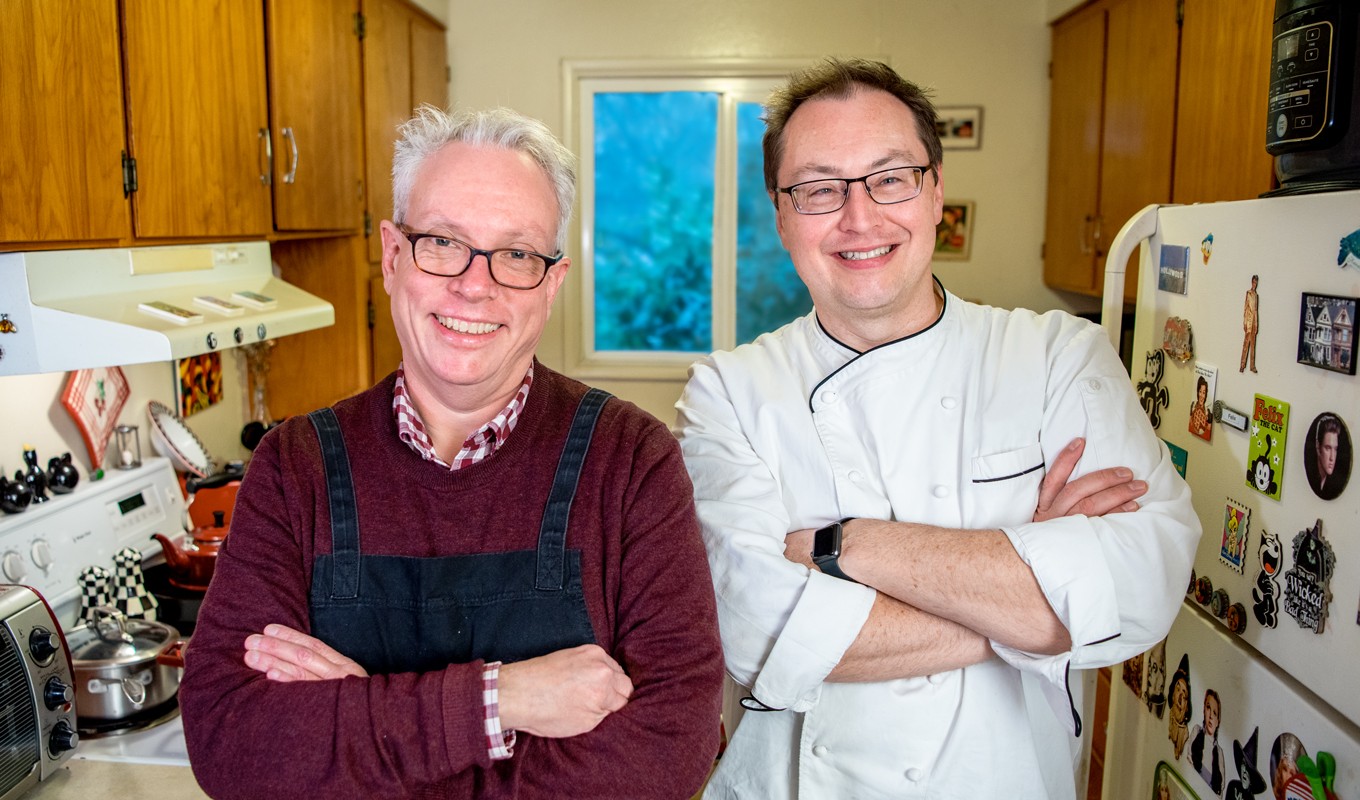 FELIX HUCK
Recipe Creator & Food Photographer
An artist and shutterbug, Felix finds beauty and inspiration in food and nature. He invents and photographs the recipes you'll find here.
GREG CABEZA
Professional Chef & Food Blogger
A food aficionado and lifelong music fan, Greg is an experienced artisan chef. He's also co-recipe creator and food blogger at Felix & Greg.
SUBSCRIBE TO OUR EMAILS
Good ideas could be cooking in your inbox. Sign up for our newsletter.