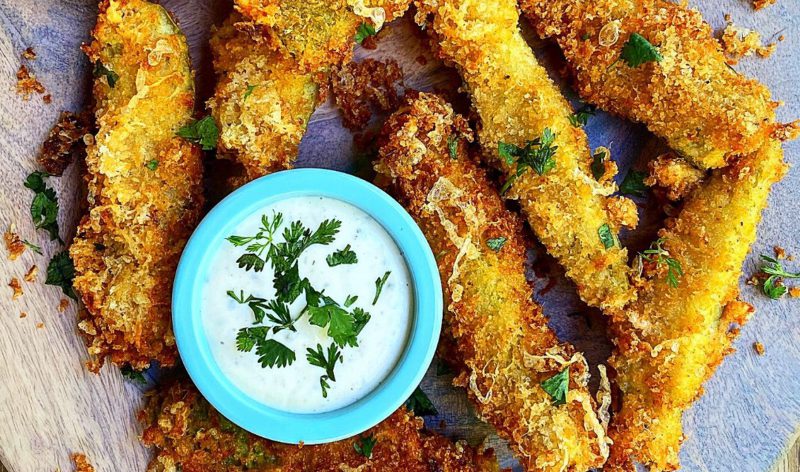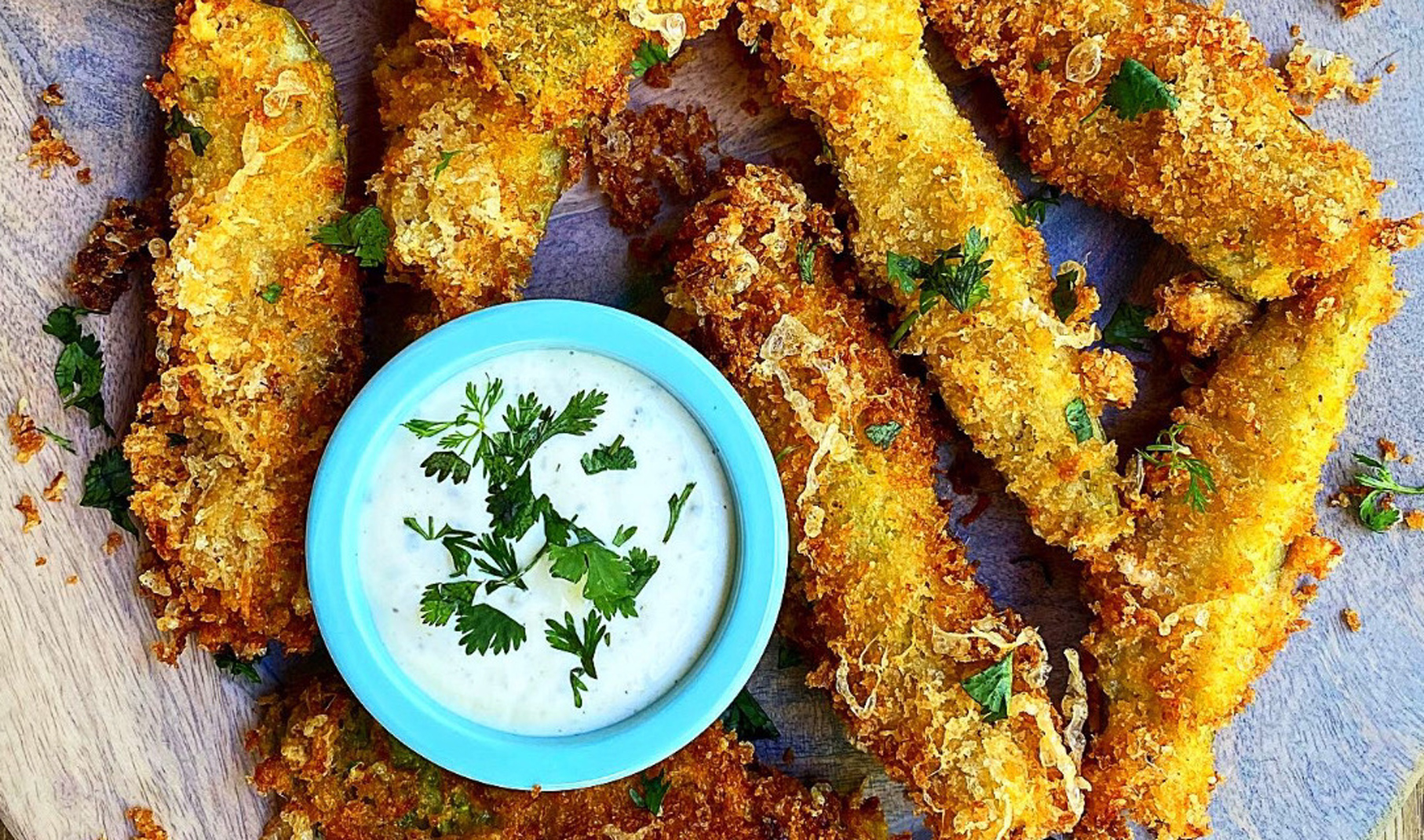 Fair foods rank pretty high up there on our favorites list, so Felix whipped up some fried pickles to satisfy our craving for some fun-in-the-sun tasty bites. These have also become a hit on many brewpub menus because they're just so addictive, especially alongside a cold beverage! They cook up in just a couple of minutes, so you can really make these any time, when that need for a bit of party food hits. We don't fry foods too often, but it's a great treat. We just love crispy, crunchy fried foods like chicken, shrimp and these pickles!
Choosing an oil
Our recommendation is to use a neutral oil that is inexpensive and versatile. A neutral oil means one that will be flavorless, such as vegetable or canola oil. Safflower oil is inexpensive and works very well. It is what we've used for years in restaurants; it is often blended with canola for deep-frying. Any one of these three have a high smoke point — the temperature at which it will start to smoke and transfer a bitter flavor. The oil can then be reused by simply letting it cool, straining out any solids and storing in a safe heat-proof container.
Let me elaborate a bit more on the smoke point of oils: virgin oils, such as olive and avocado, will smoke at a low temp and are not good for frying; these oils should be used for adding robust flavor to salad dressings and other foods. Vegetable oils can withstand heating to 350° for deep-frying (sometimes slightly lower, like when cooking fried chicken) and won't begin to smoke until about 425°. Basically, avoid the smoke point!
Tips for frying
If you don't have a thermometer, the best way to test oil temp is to simply drop a small piece of bread or whatever you are going to fry into it to see that it is bubbling gently and turning golden brown. If the oil is aggressively popping and bubbling, lower the burner temp before adding more to it and let it cool slightly for a minute or so. Work in small batches. Overloading a pan of hot oil can cause it to boil up rapidly. We always use a heavy-bottom, deep pot to deep-fry because it keeps any splashes and splatter to a minimum.
We hope all of this helps take some of the scariness out of frying, as it is one of the most universal ways of cooking. Many of our favorite foods from around the world are quickly fried to perfection! Our recipe is simple and serves as a great introduction to frying foods well.
Watch for more fair food ideas — we have plenty to share in the days ahead!
Deep-Fried Pickles Recipe
SERVES
4
DIFFICULTY
Easy
PREP TIME
15 min
COOK TIME
2 min
SPECIAL TOOLS
Heavy-bottom pan or skillet
DIET: Vegetarian
Deep-Fried Pickles Recipe
SERVES: 4
DIFFICULTY: Easy
PREP TIME: 15 min
COOK TIME: 2 min
SPECIAL TOOLS: Heavy-bottom pan or skillet
DIET: Vegetarian
Ingredients
1 jar pickle spears, drained (reserve juice)
Wet Batter
¾ c flour
1 c buttermilk
¼ c pickle juice
garlic powder
paprika
dry ranch mix
pinch cayenne pepper
1 egg
Dry Mix
2 c panko bread crumbs
½ c shredded Parmesan
Instructions
Wet Batter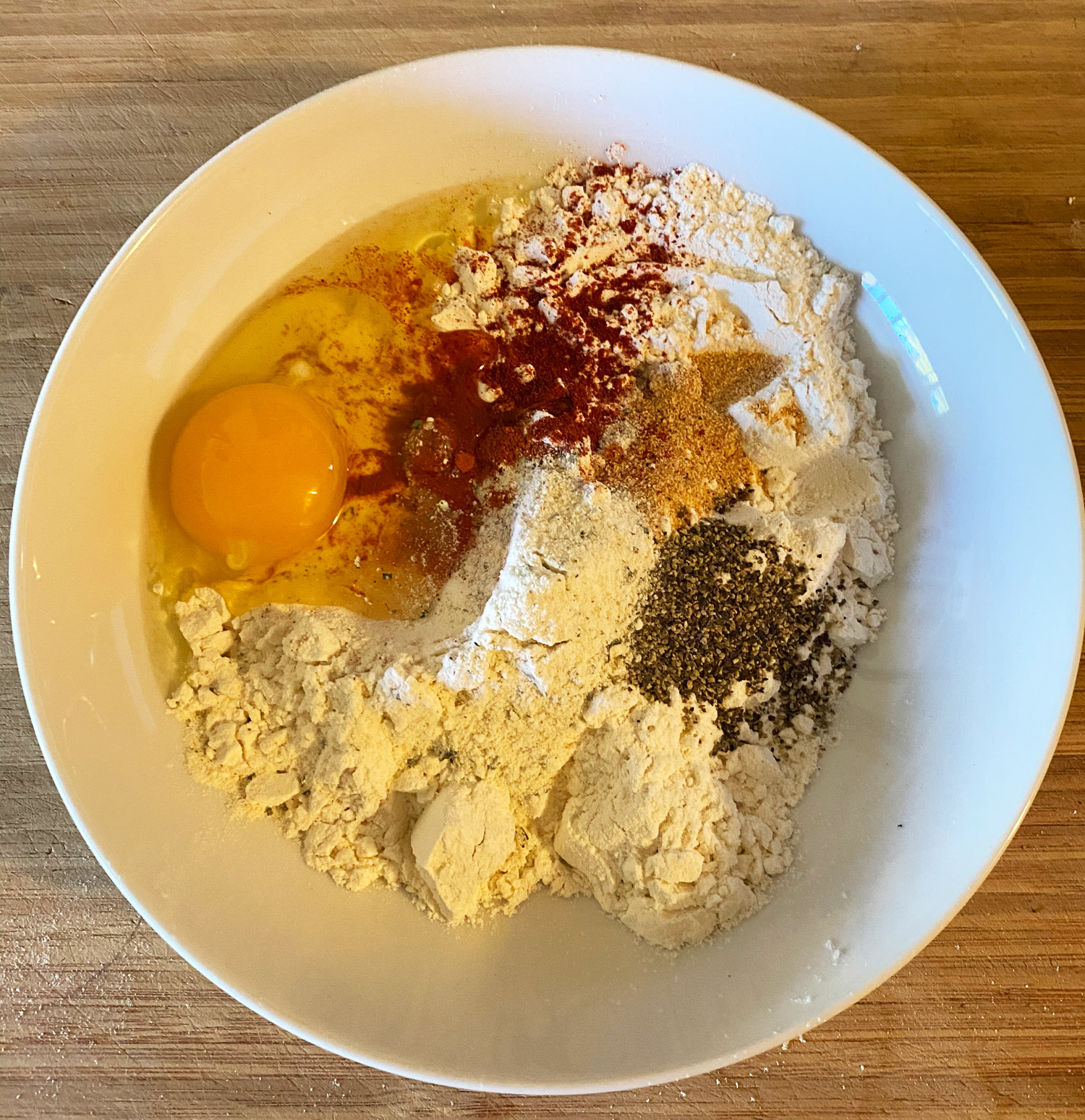 Combine all well. Set aside.
Dry Mix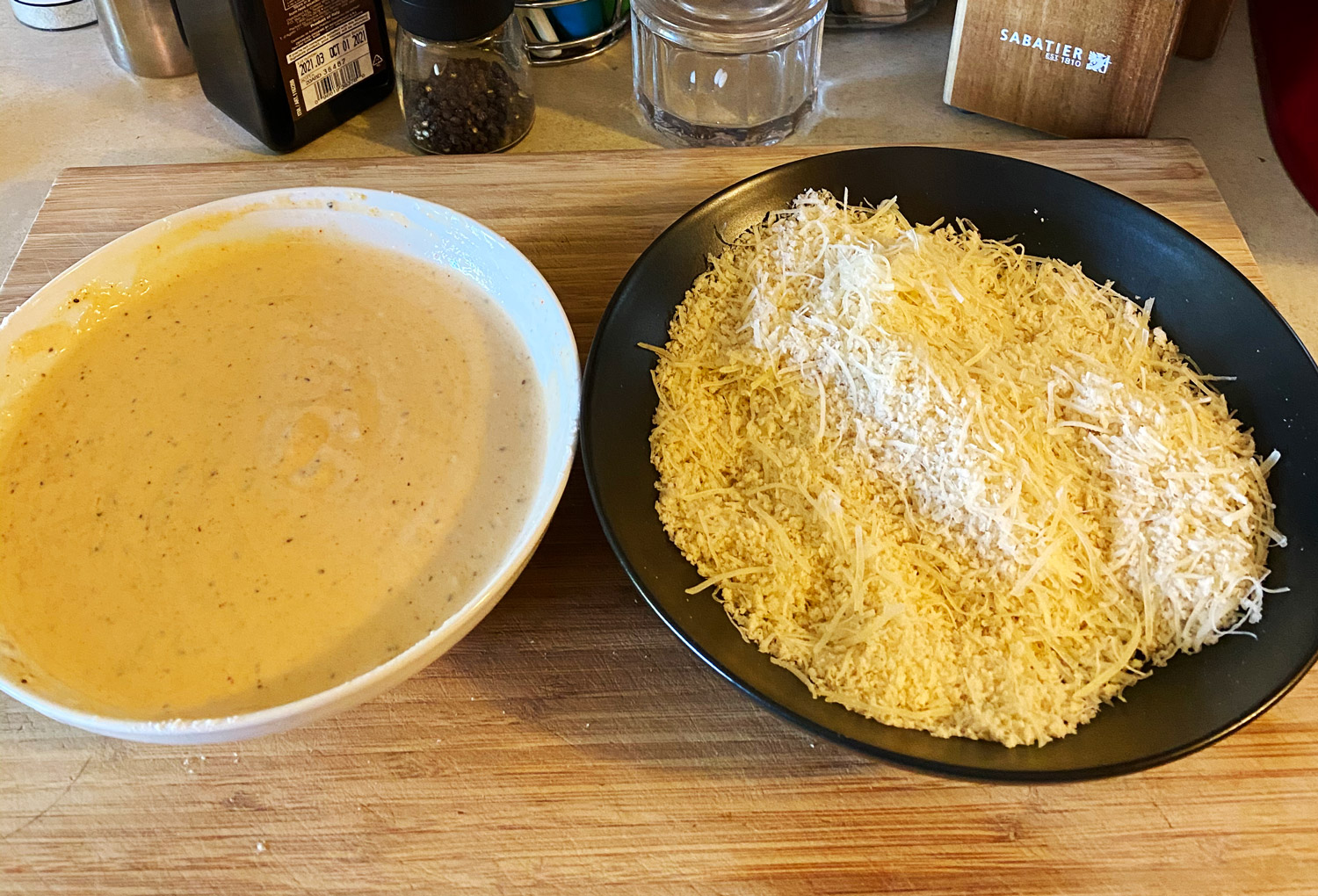 Dip pickles one at a time into batter, then bread crumb mixture. Heat 1" of vegetable oil in a heavy-bottom pot until shimmering. Carefully fry pickle spears in a single layer for 2 min; do not overcrowd.
Transfer pickles to a paper towel-lined plate. Serve immediately, garnished with fresh parsley and a side of ranch dressing for dipping.
Meet the Makers
Felix & Greg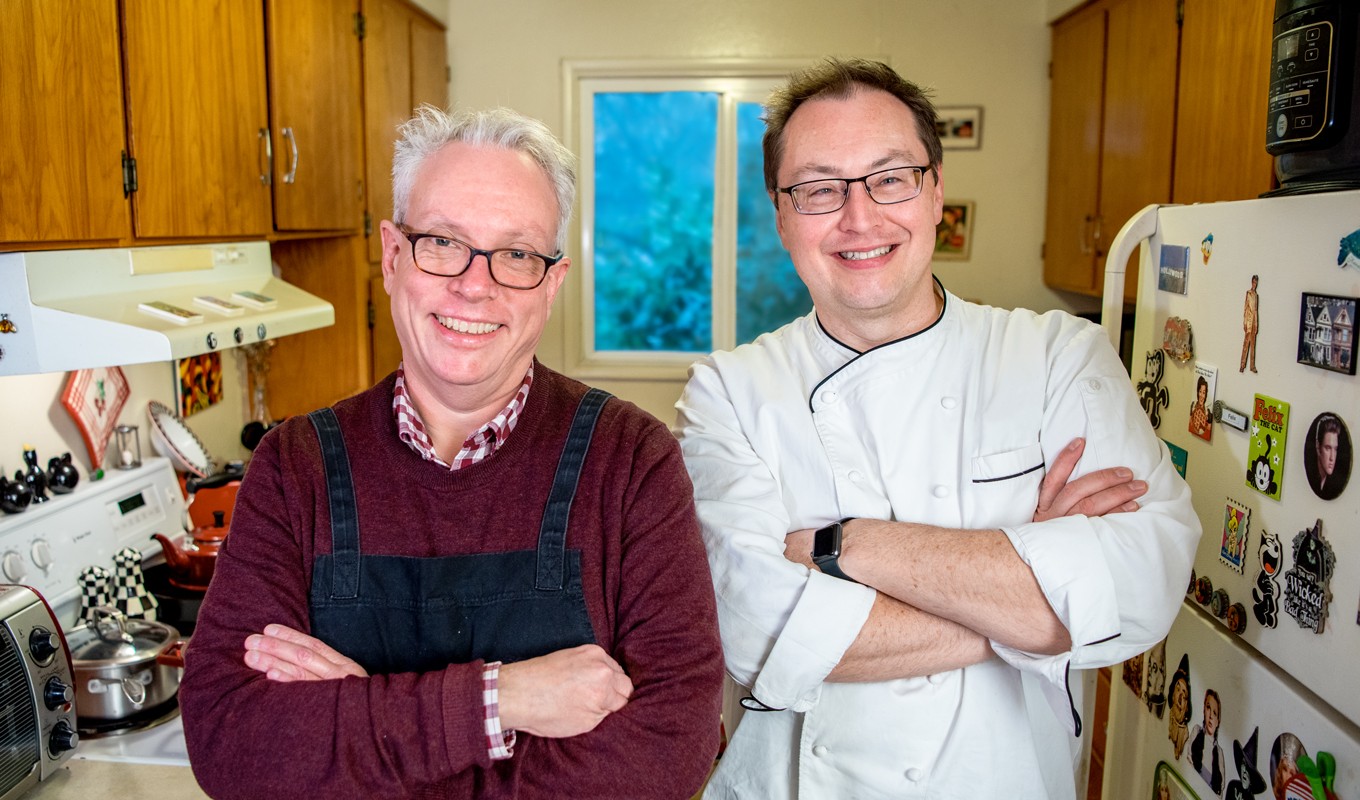 FELIX HUCK
Recipe Creator & Food Photographer
An artist and shutterbug, Felix finds beauty and inspiration in food and nature. He invents and photographs the recipes you'll find here.
GREG CABEZA
Professional Chef & Food Blogger
A food aficionado and lifelong music fan, Greg is an experienced artisan chef. He's also co-recipe creator and food blogger at Felix & Greg.
SUBSCRIBE TO OUR EMAILS
Good ideas could be cooking in your inbox. Sign up for our newsletter.