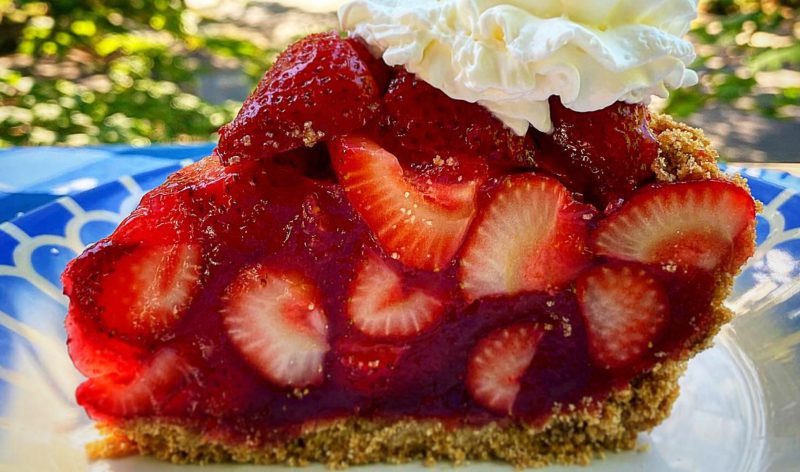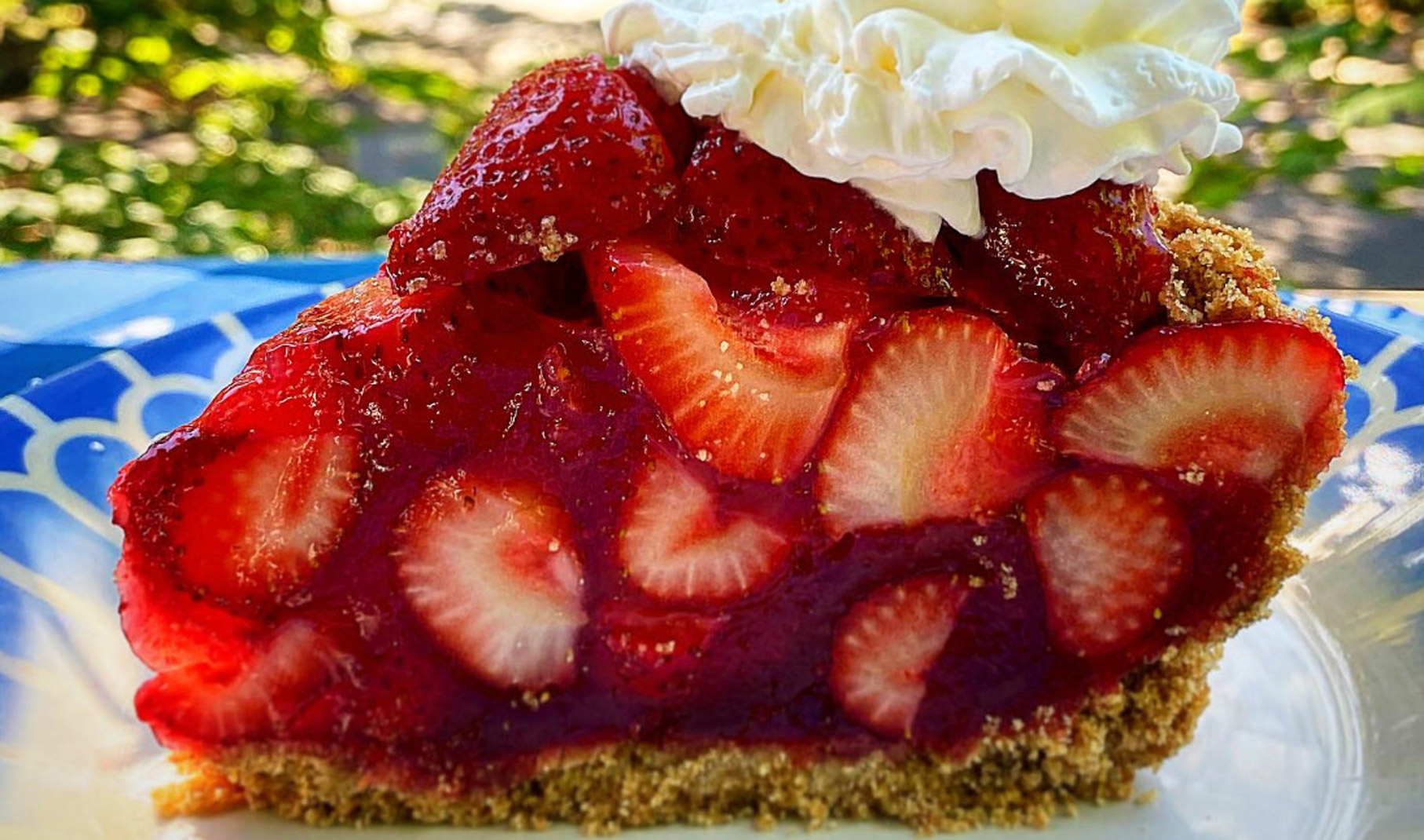 When berry season arrives, here, in the Willamette Valley we're hit with an explosion of sweetness! We have so many luscious varieties available to us from local growers – from beautiful organic blueberries to deep, dark and wild blackberries – all beckoning to be picked. It would be hard to choose a favorite but if forced to pick, local strawberries would be a strong contender. These cuties only show up for a few weeks at the start of summer, and they are worth every bit of the wait for them to appear. We wanted to do something with them this year that would allow them to sing. We thought, maybe a berry salad? No, it had to be something sweet. A puff pastry tart, maybe? Then Felix landed on this brilliant graham cracker crust deep-dish wonder that blew me away. I tried a slice on one of the first really hot evenings of summer, sitting on my patio, as the sun set over the trees, and I was completely blissing out at how perfect this pie was in that moment. Thank you, Felix, thank you. You will thank him, too, when you see just how easy this pie is to make. The hardest part is waiting for it to set up while chilling overnight. But trust us, it is worth the wait!
Deep Dish Strawberry Pie Recipe
SERVES
8
DIFFICULTY
Easy
PREP TIME
20 min
COOK TIME
15 min
CHILL TIME
Overnight
SPECIAL TOOLS
Deep-dish pie plate
DIET: None
Deep Dish Strawberry Pie Recipe
SERVES: 8
DIFFICULTY: Easy
PREP TIME: 20 min
COOK TIME: 15 min
CHILL TIME: Overnight
SPECIAL TOOLS: Deep-dish pie plate
DIET: None
Ingredients
Graham Cracker Crust
2 c graham cracker crumbs (crushed in processor to fine pieces)
¼ c brown sugar
1 stick (½ c) butter, melted
Strawberry Pie Filling
2 c sugar
⅓ c cornstarch
2 c cold water
6 oz pkg strawberry Jell-O
3 lb strawberries, washed, cut in half, stems removed
Instructions
Graham Cracker Crust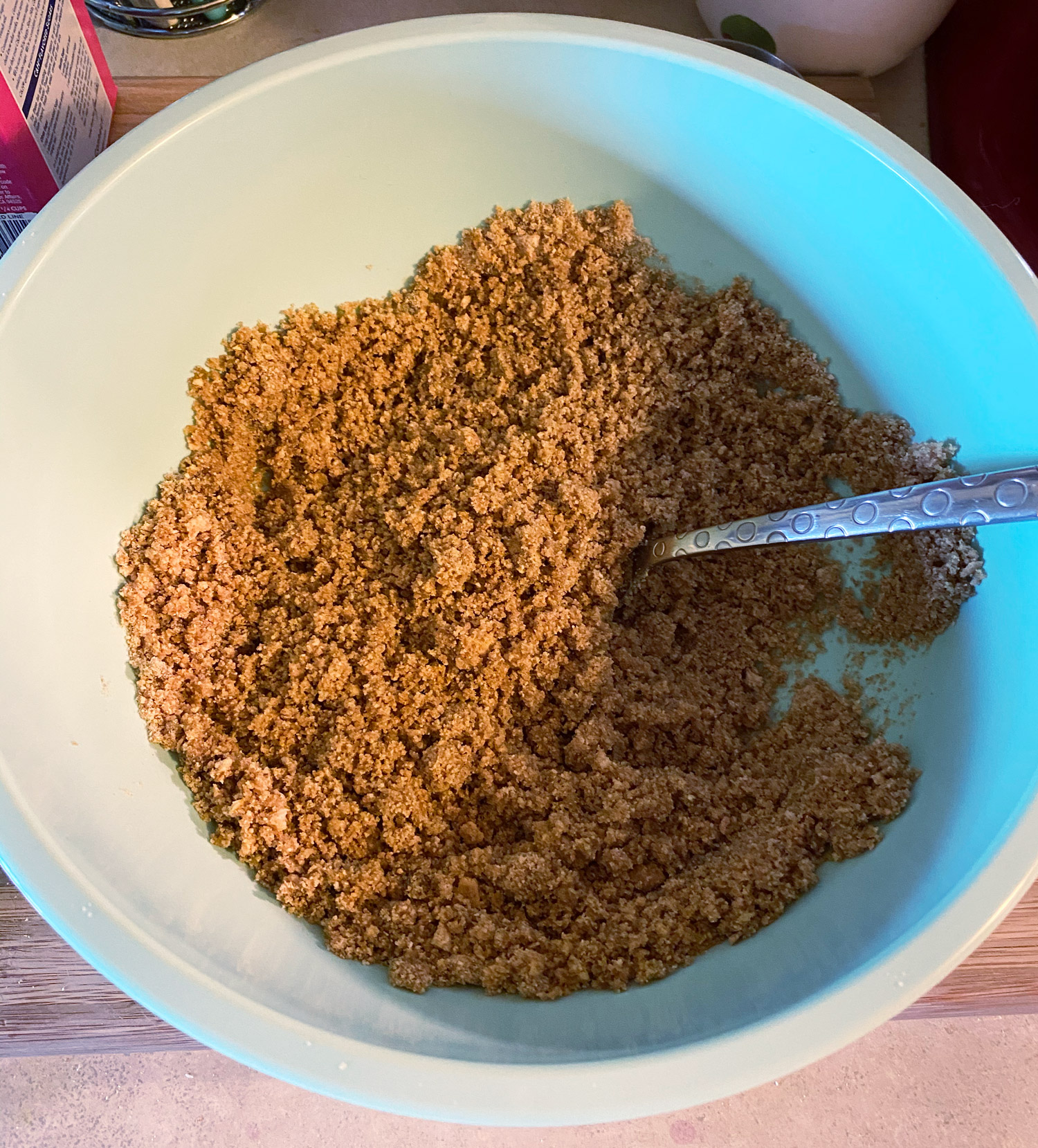 Combine all Graham Cracker Crust ingredients well.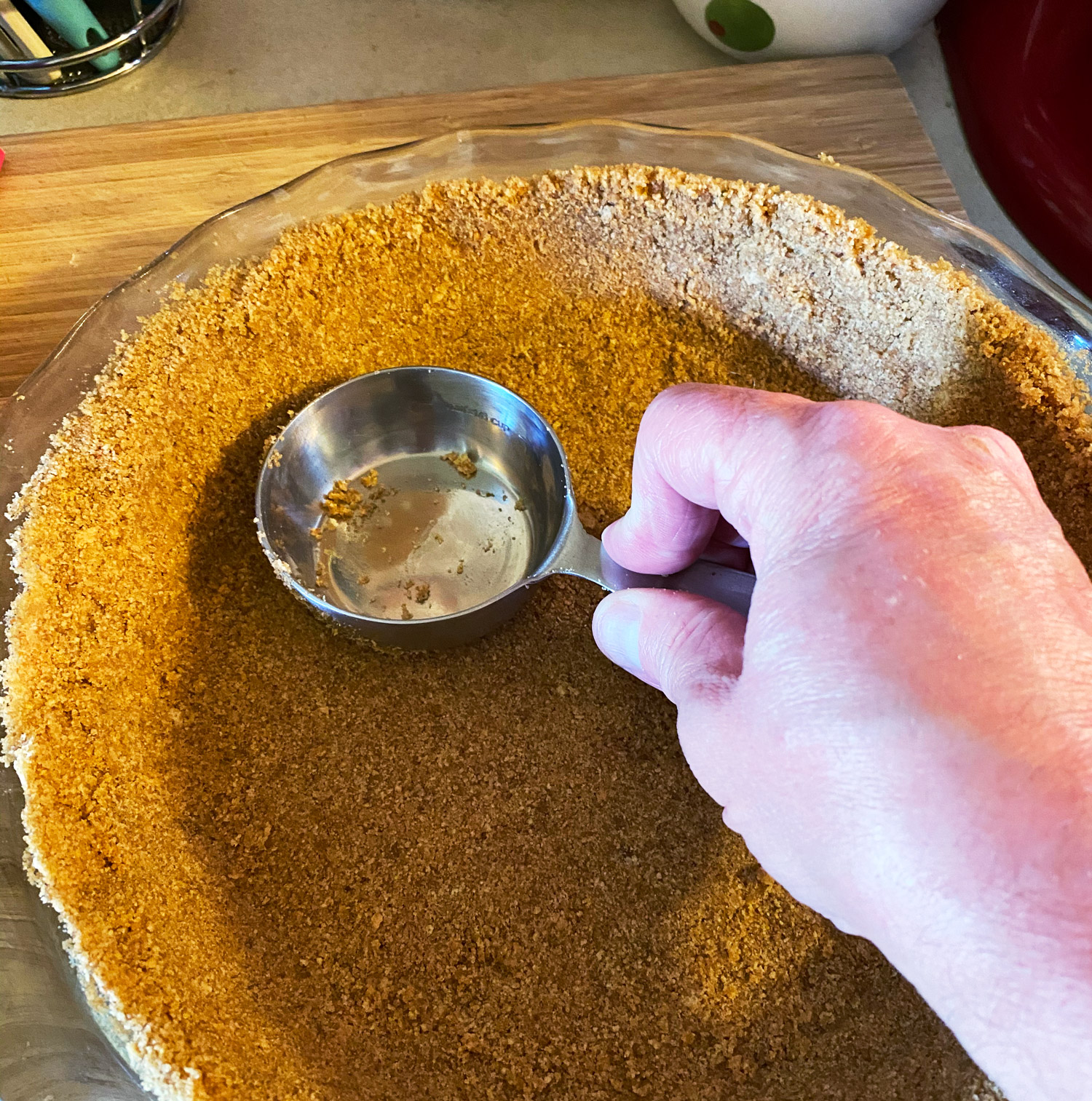 Press evenly into a deep-dish pie plate. Bake at 350° for 9 min. Cool completely.
Strawberry Pie Filling
Combine sugar, cornstarch and water in saucepan over medium heat until sugar dissolves and the mixture warms and thickens, approx. 3 min.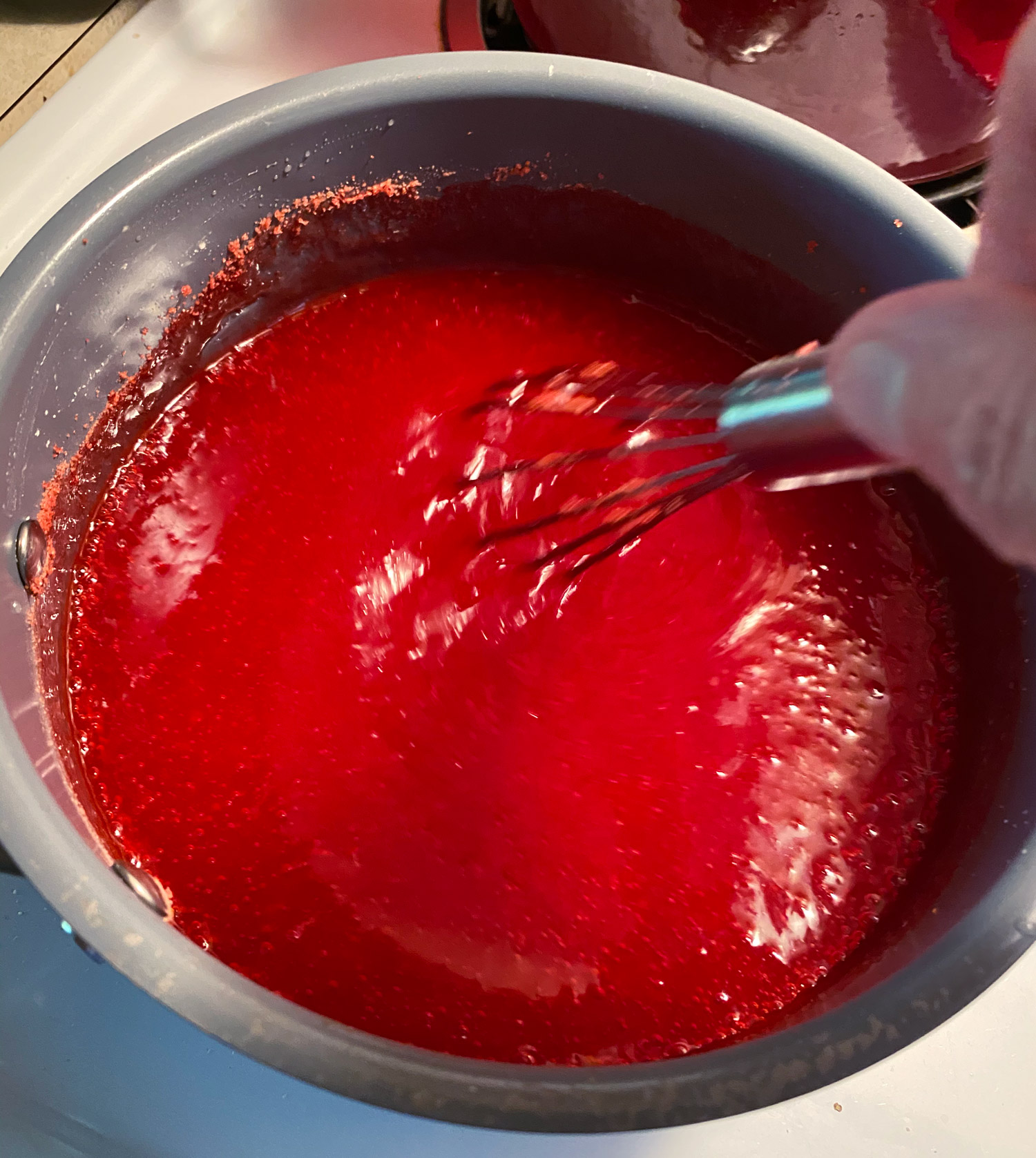 Remove from heat and stir in Jell-O. Chill quickly by setting pan into larger bowl with a few inches of ice water.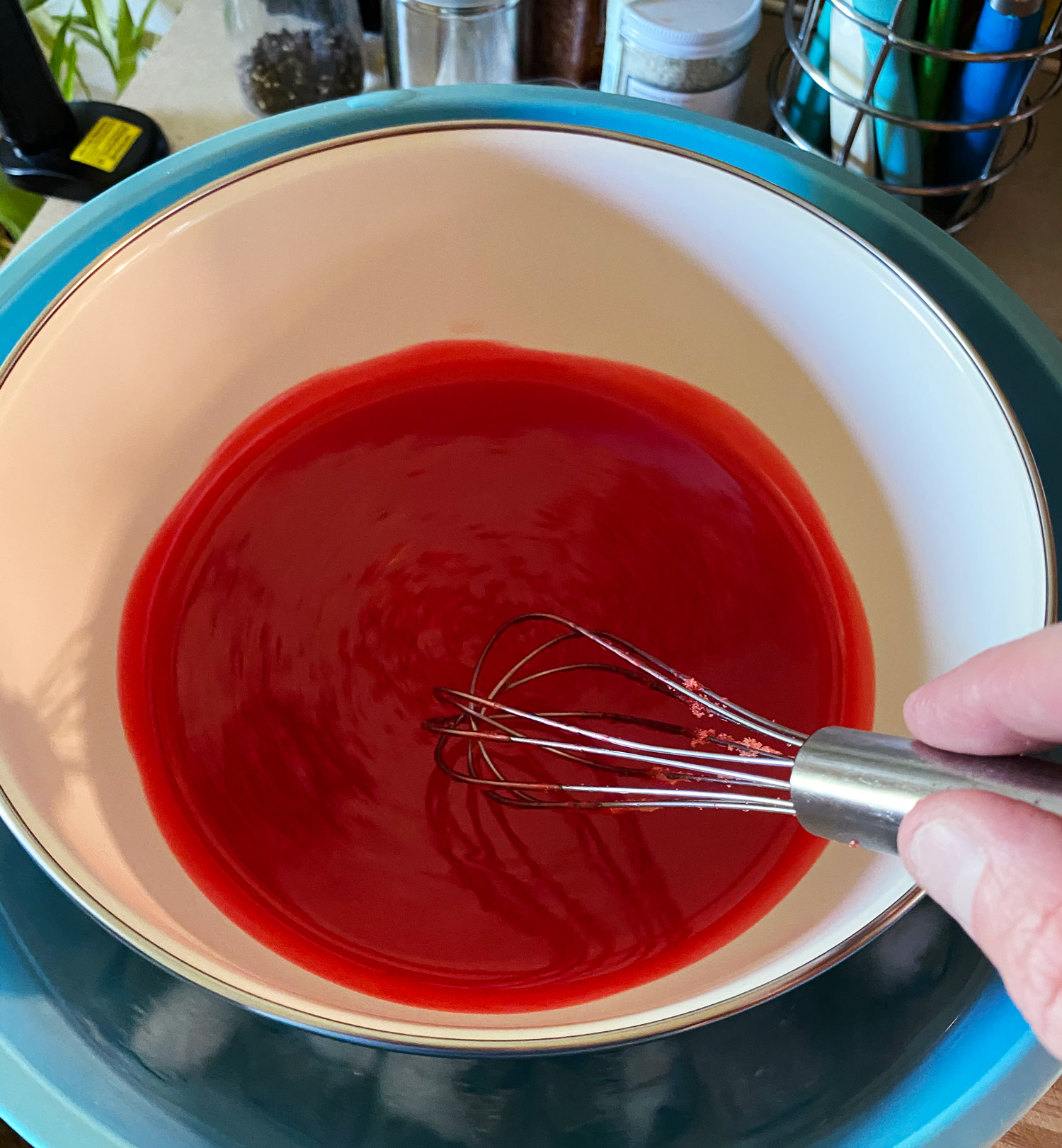 Stir until thickened.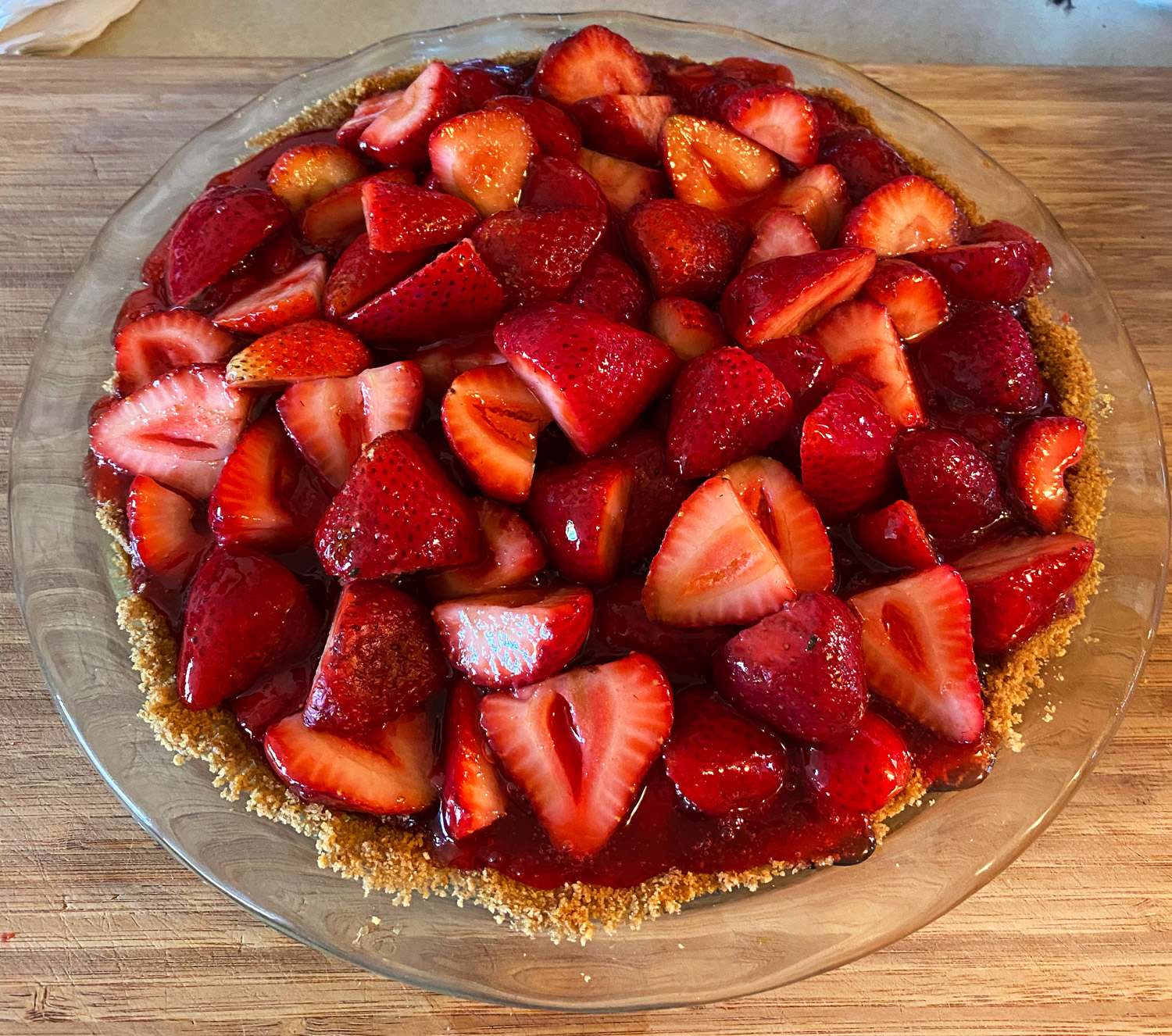 Gently combine with strawberries and pour into cooled crust.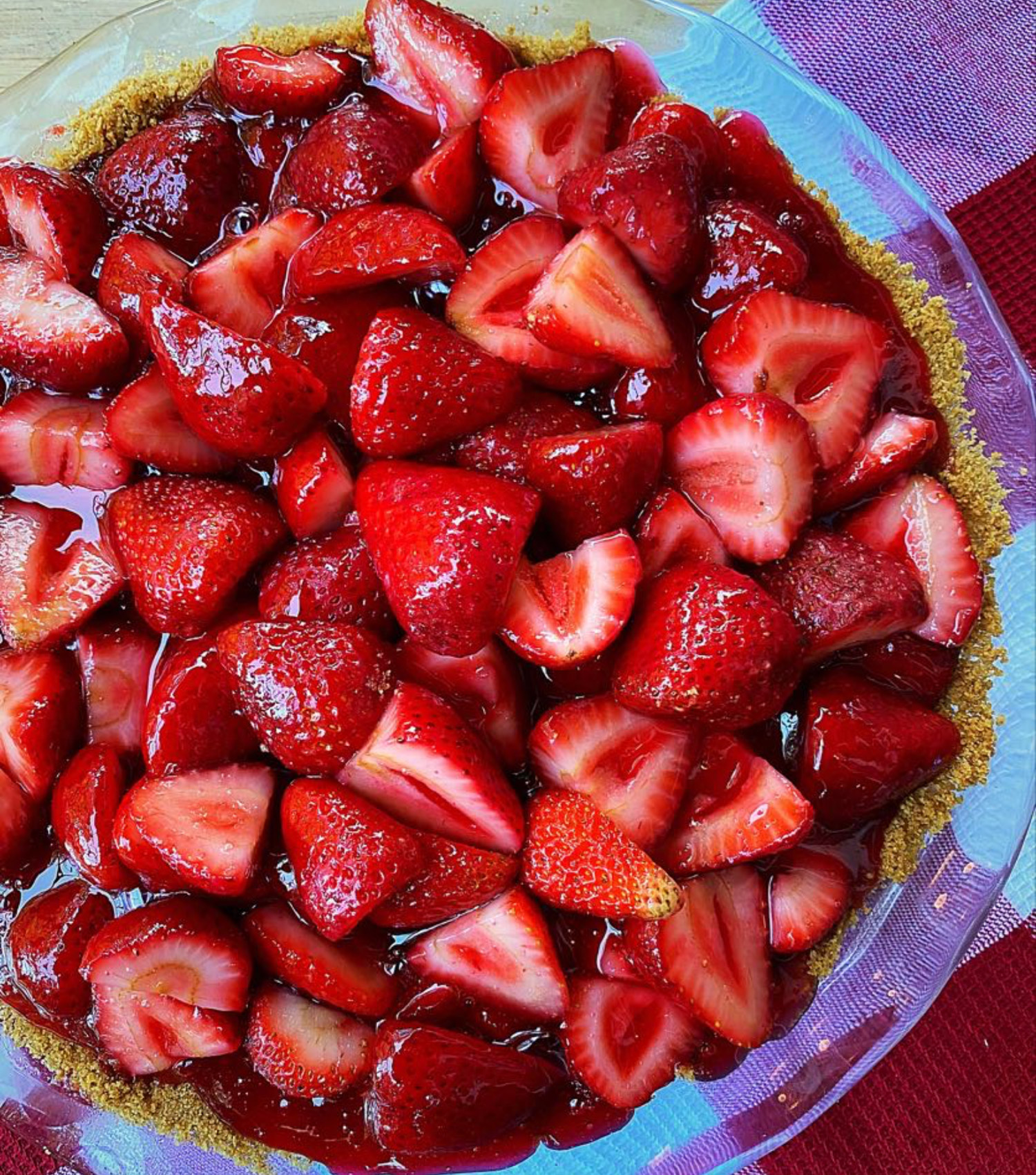 Chill at least 8 hr or overnight. Slice with sharp knife and top with whipped cream.
Meet the Makers
Felix & Greg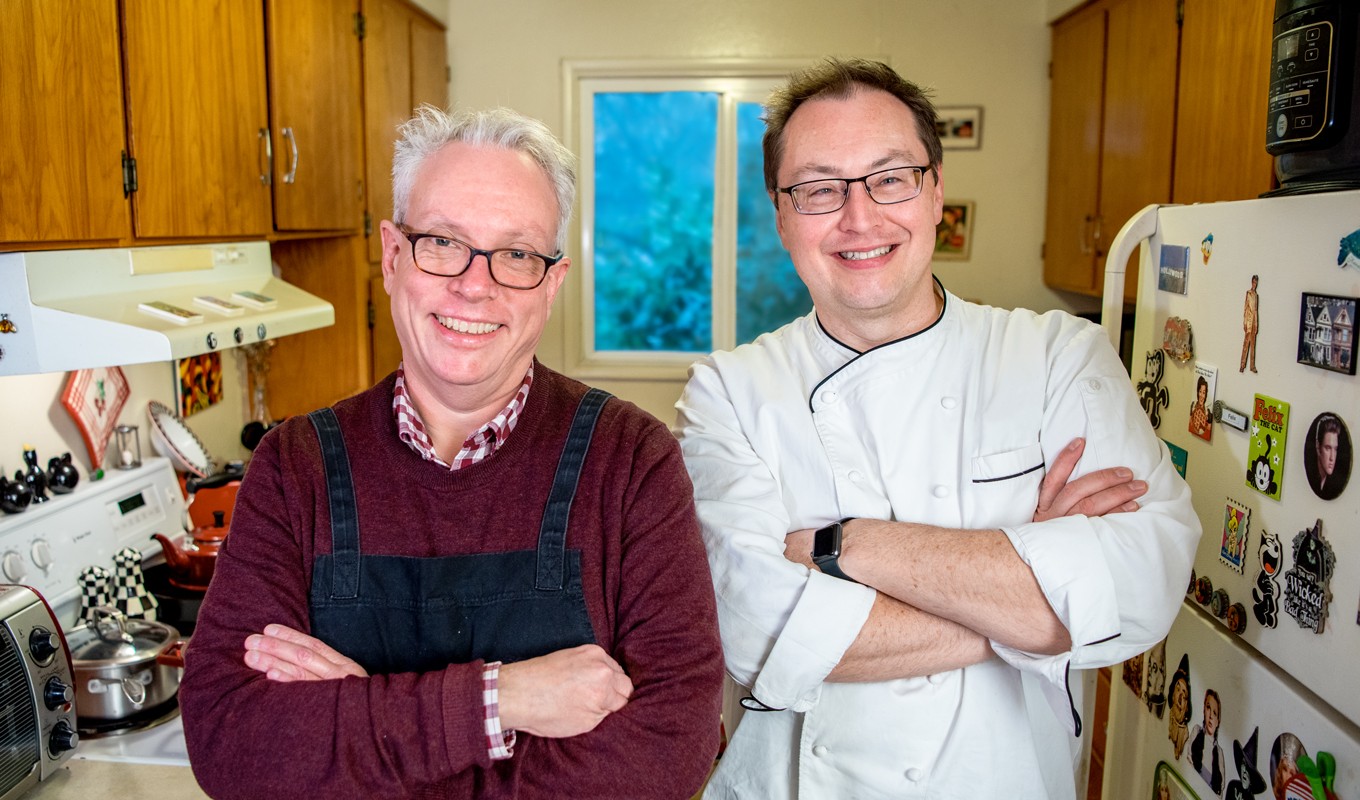 FELIX HUCK
Recipe Creator & Food Photographer
An artist and shutterbug, Felix finds beauty and inspiration in food and nature. He invents and photographs the recipes you'll find here.
GREG CABEZA
Professional Chef & Food Blogger
A food aficionado and lifelong music fan, Greg is an experienced artisan chef. He's also co-recipe creator and food blogger at Felix & Greg.
SUBSCRIBE TO OUR EMAILS
Good ideas could be cooking in your inbox. Sign up for our newsletter.