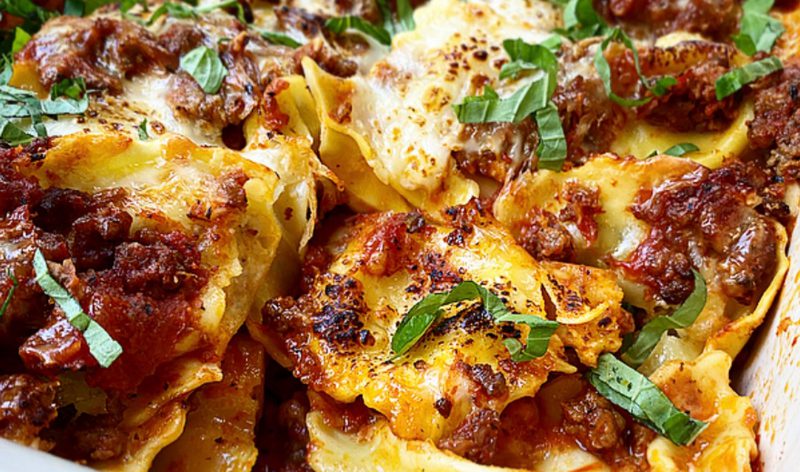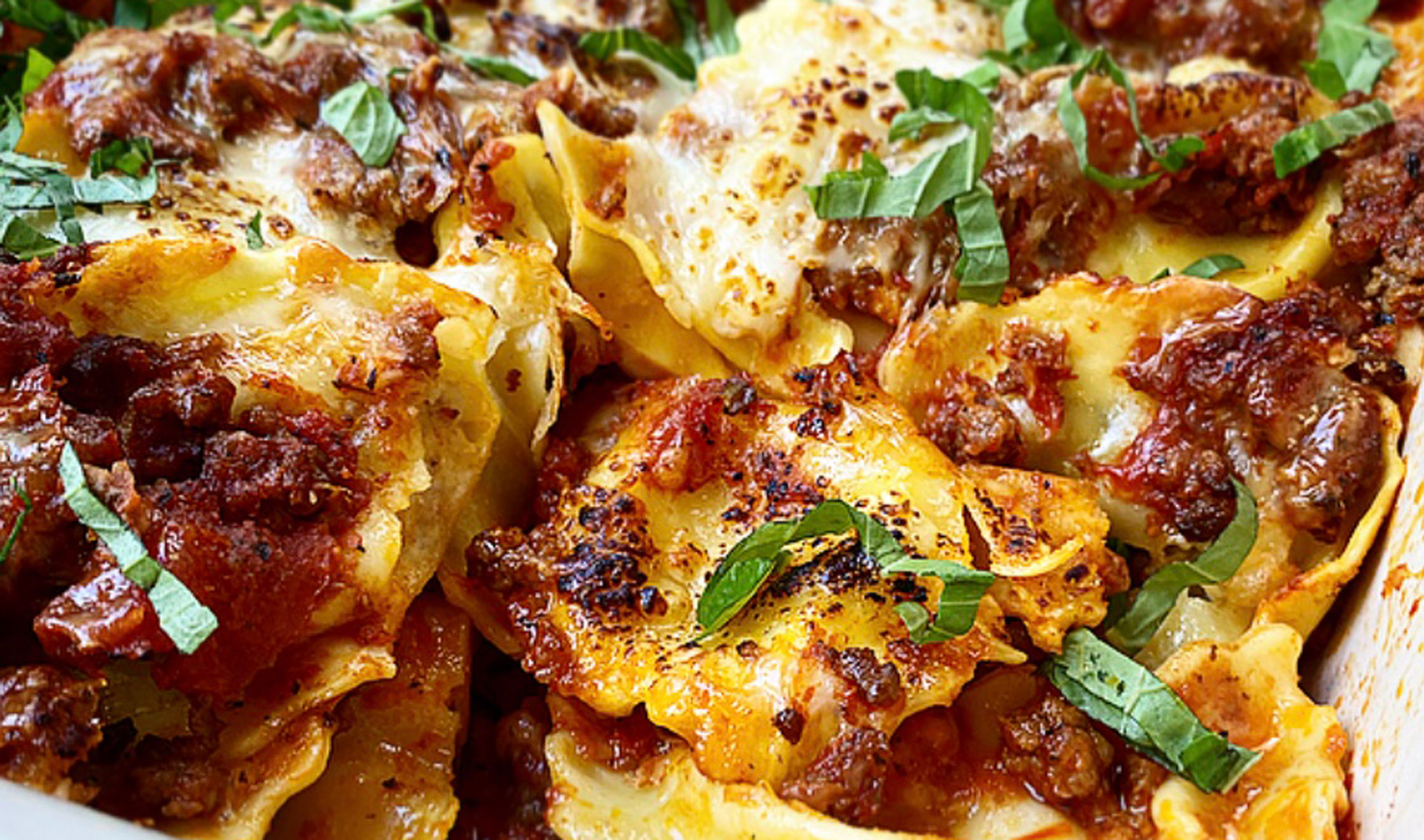 OK, David didn't bake this, but Ziggy Stardust playing in the background definitely inspired us to make these breathtakingly delicious and simply dreamy baked ravioli. You only need a few bags of frozen ravioli (we chose several flavors – mushroom, sausage, and three-cheese) and a bit of hot Italian sausages, along with plenty of garlic and red sauce. Layer it all in a casserole dish, just like you would make a lasagna, only here there's very little work or time between assembling this and sitting down to a heavenly plate. To get your David Bowie fix, maybe throw on "Labyrinth" or "The Man Who Fell to Earth" (or "Zoolander"!). You could even sing "Heroes" around the house to yourself. That's what we would do (and did!). For a vegetarian version, omit the sausage and add some mushrooms or peppers, if desired. Have plenty of garlic bread and wine at the ready to serve alongside this fantastic fall dish. Felix and I have a "Modern Love" of ravioli and aren't afraid to dine and dance, "under the moonlight, the serious moonlight." Felix has a story of David Bowie walking into his shoe store one day and might be willing to share it after dinner someday, as we find ourselves "floating in a most peculiar way, and don't the stars look very different today?" There's plenty of Ziggy Stardust in this one, friends.
David Bowie Baked Some Ravioli Recipe
SERVES
4-6
DIFFICULTY
Easy
PREP TIME
30 min
COOK TIME
90 min
DIET: Vegetarian if meats are omitted
SERVES: 4-6
DIFFICULTY: Easy
PREP TIME: 30 min
COOK TIME: 90 min
DIET: Vegetarian if meats are omitted
Ingredients
1 yellow onion, chopped
2 t olive oil
1 lb hot Italian ground sausage
1 lb ground beef
5 cloves garlic, minced
1, 28 oz jar marinara sauce (Rao's is delicious)
1, 14½ oz can diced tomatoes
1, 14½ oz can crushed tomatoes
1 T sugar
1 c chicken broth
1 T Italian seasoning
1 t dried oregano
1 t red pepper flakes
1 t dried basil
pinch of salt and pepper
3 c mozzarella, shredded
2 c Parmesan, shredded
1 c provolone, shredded
1 lb each frozen ravioli (3 lb total), mushroom, Italian sausage, and three cheese, or other as desired
1 c fresh basil, chopped for garnish
Instructions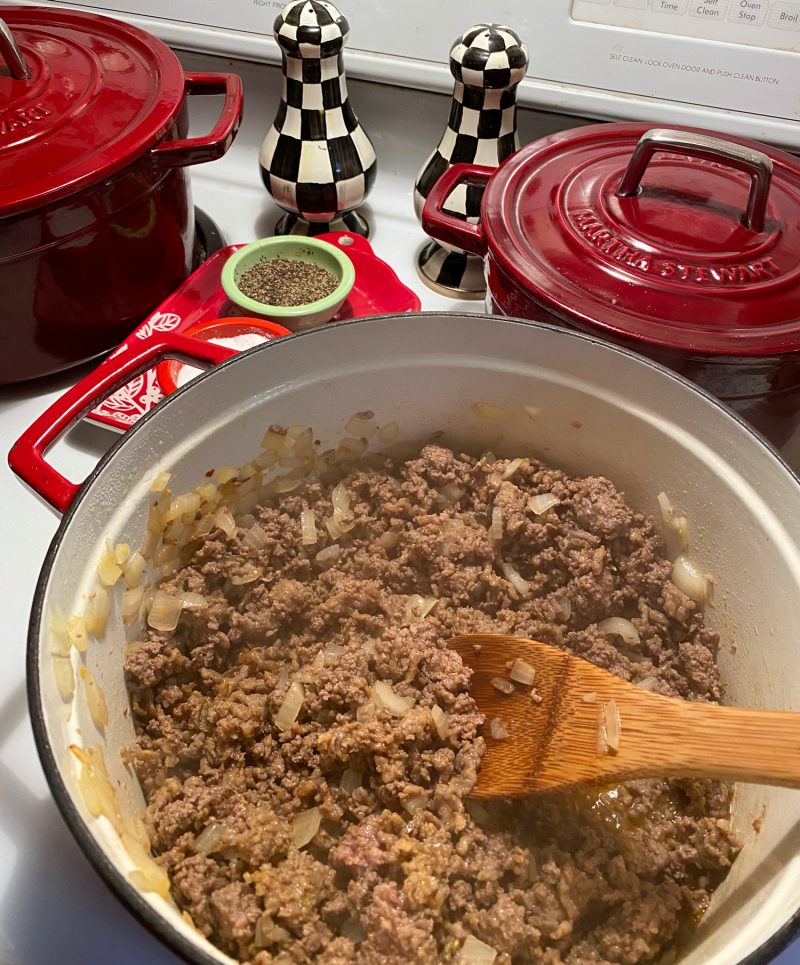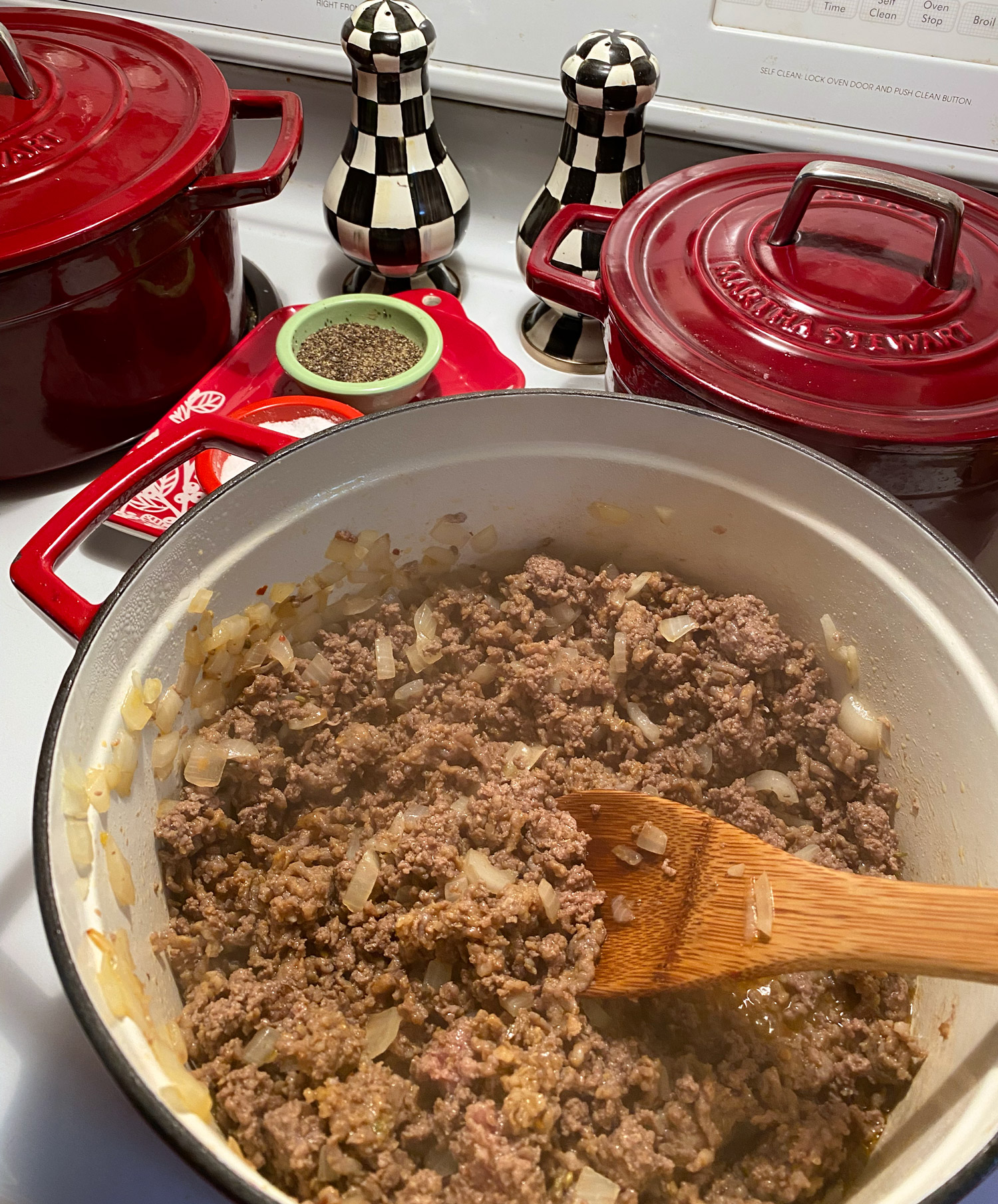 Sauté onion in olive oil until translucent, 4-5 min. Add sausage and ground beef and cook until crumbled.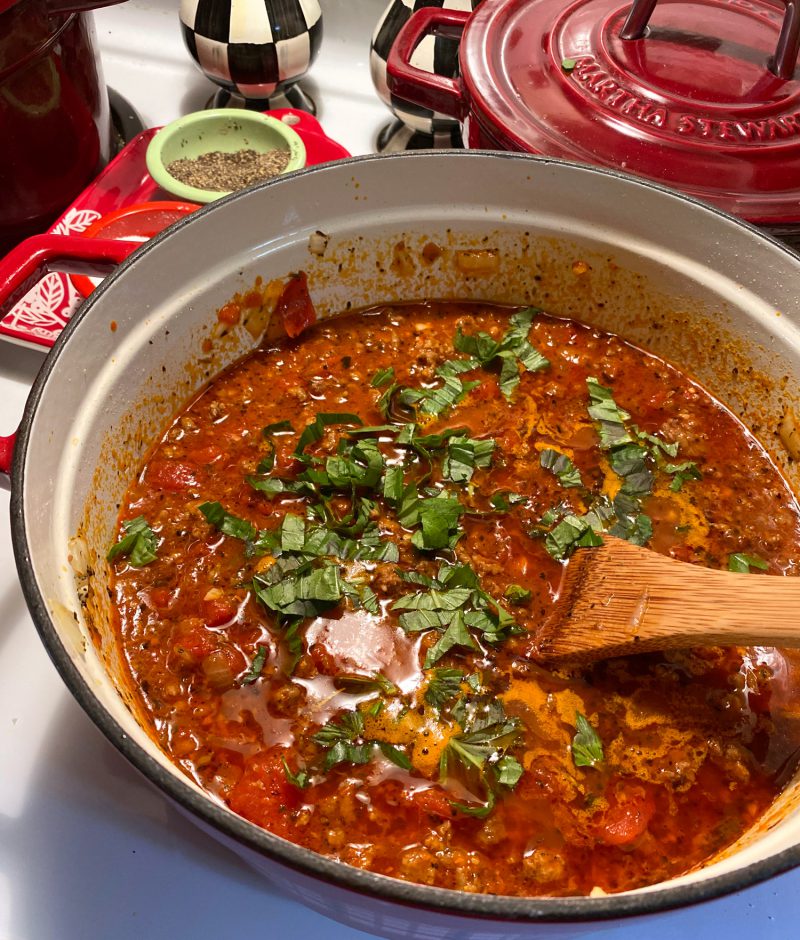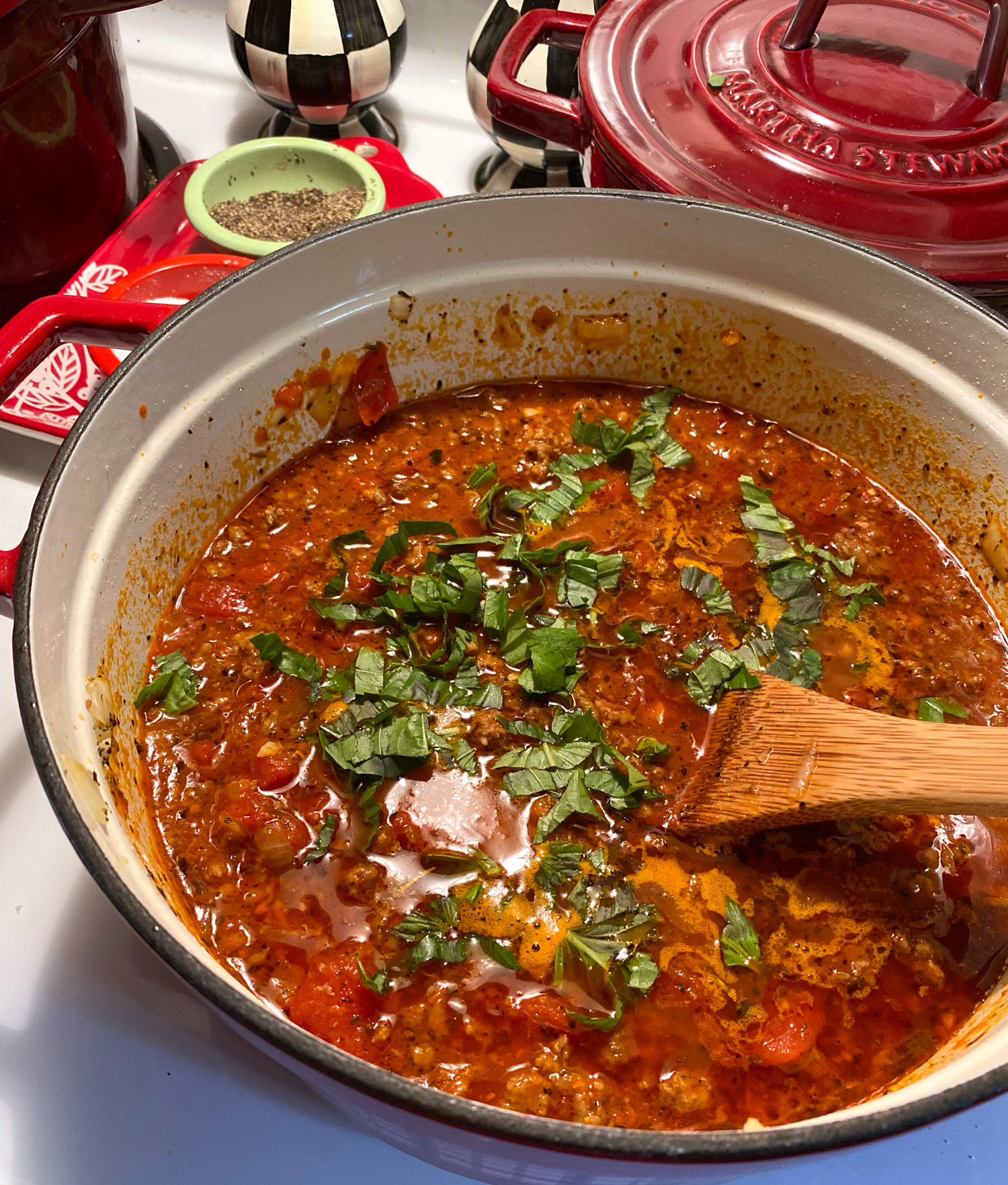 Drain off fat, then add garlic and continue cooking until fragrant, 2 min more. Add marinara, tomatoes, sugar, broth, seasonings, basil, salt and pepper and simmer 30 min.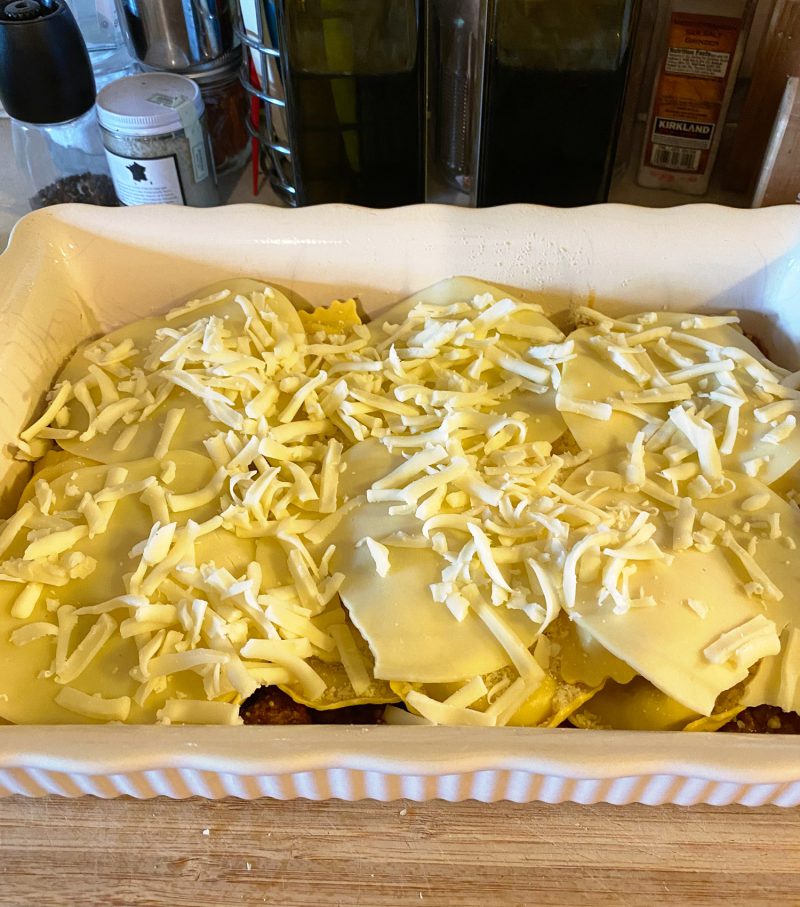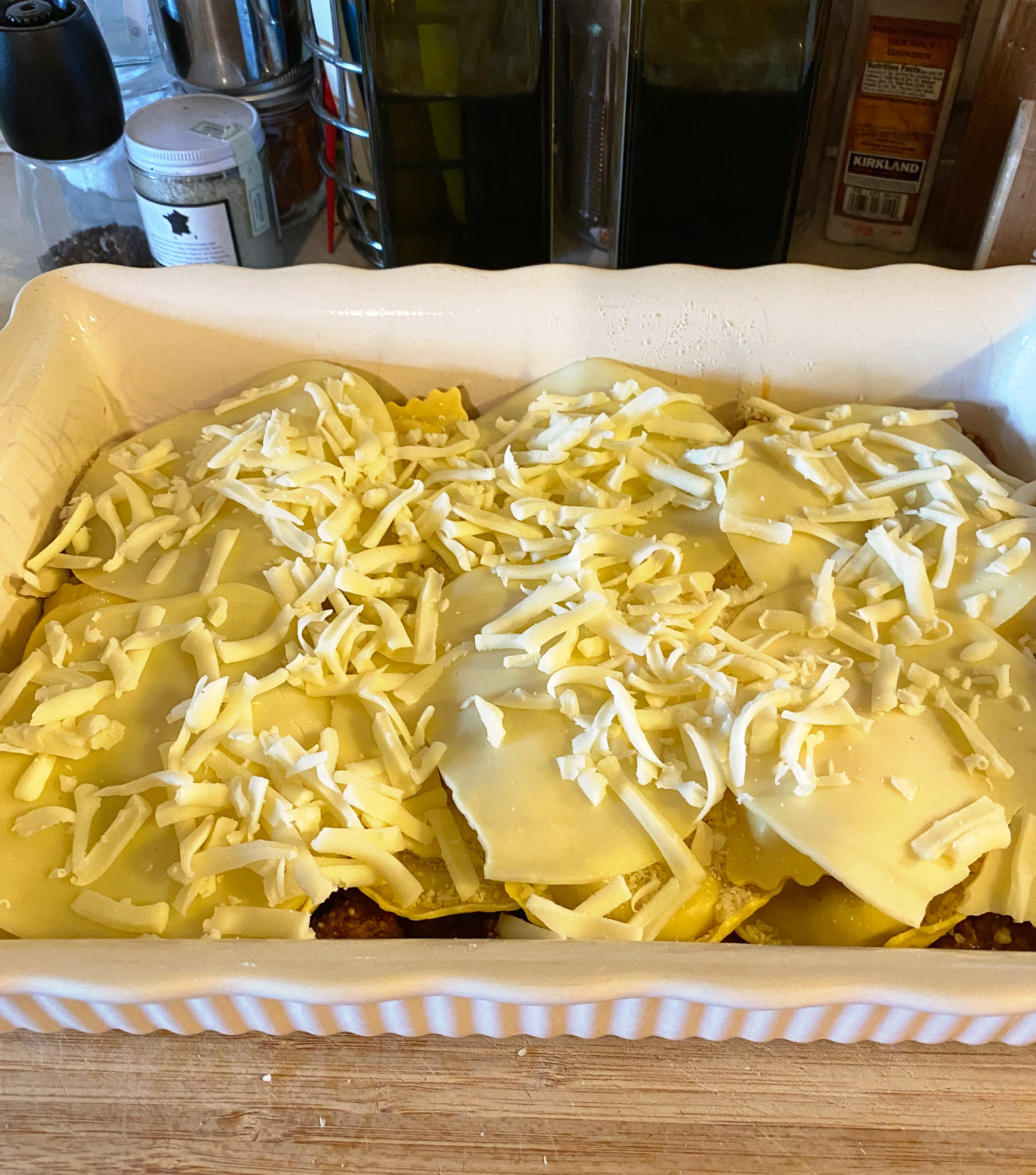 Meanwhile, combine all cheeses and set aside. In a 9-by-13" baking dish, add a few spoonfuls of sauce to bottom to cover well. Spread 1 lb of ravioli, then 1 c of cheese and repeat, alternating sauce, ravioli and cheese twice more until all is used, finishing with sauce and cheese on top.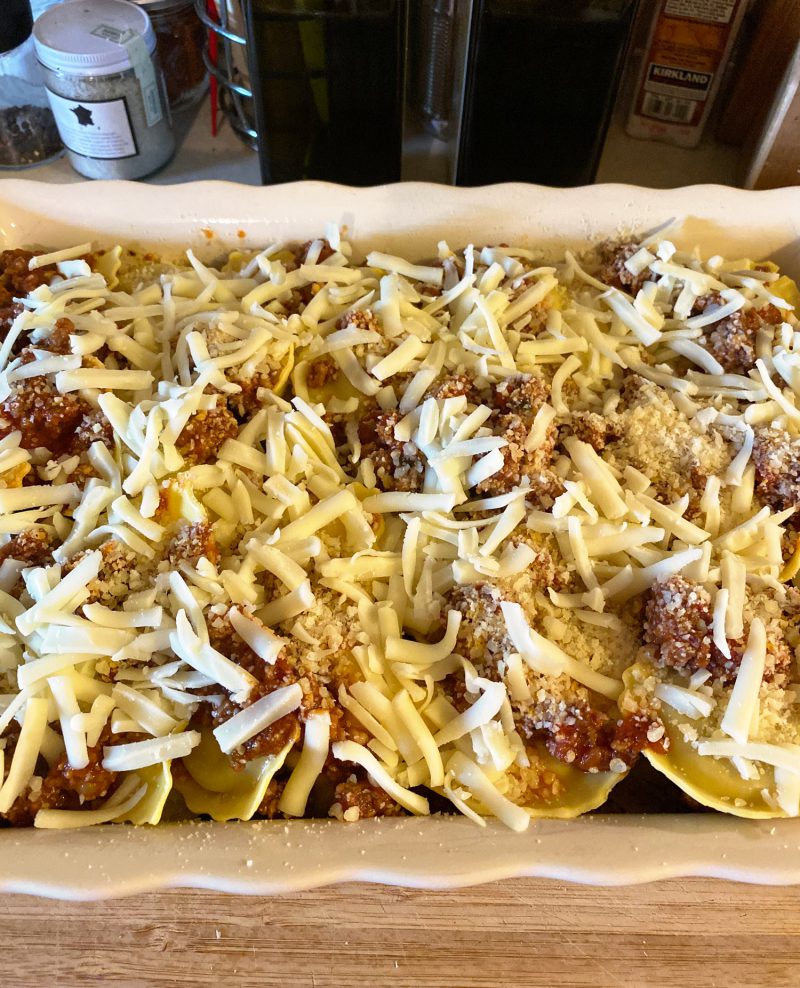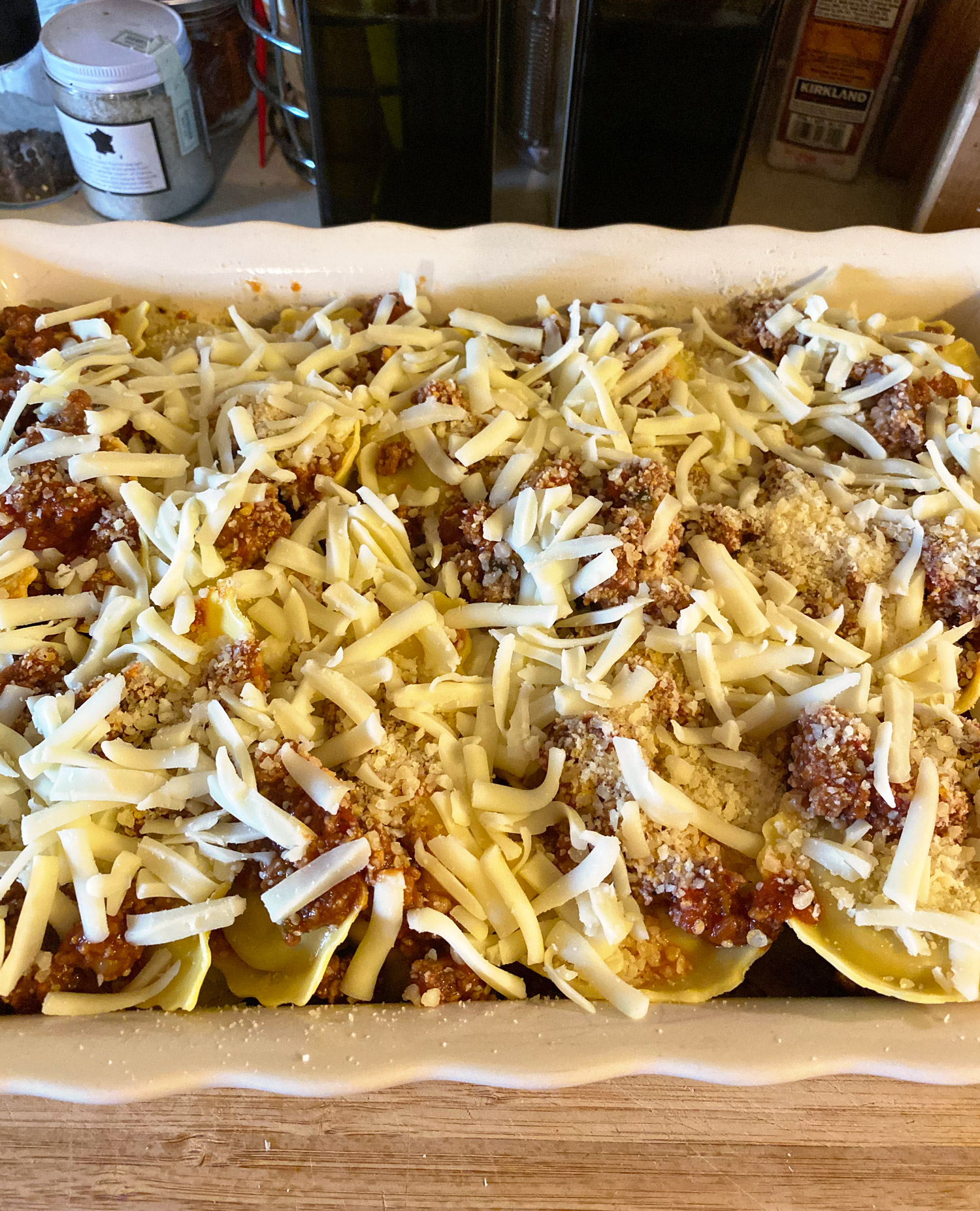 Cover with parchment and foil and bake at 400° for 30 min. Uncover and bake 10 min until golden and bubbling. Top with fresh basil, as garnish. Serve immediately.
Meet the Makers
Felix & Greg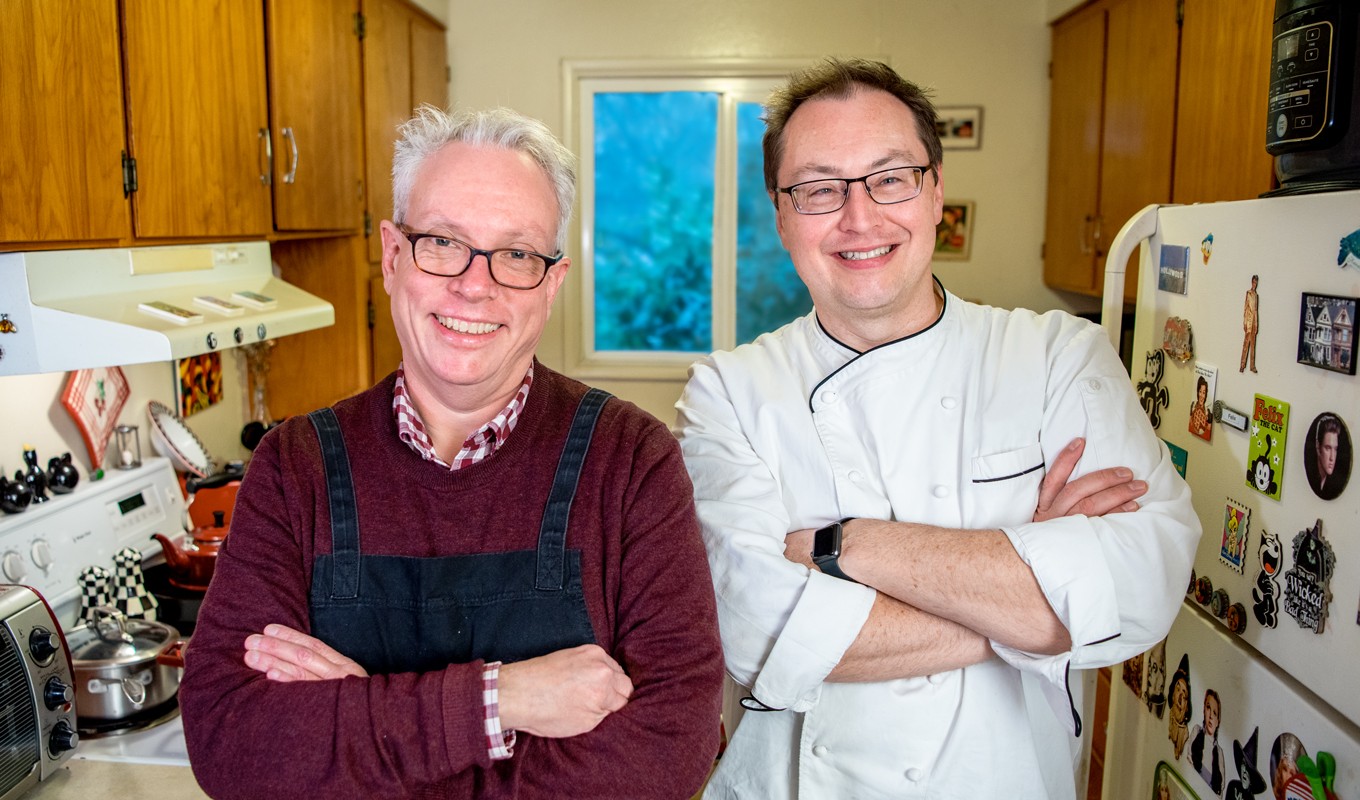 FELIX HUCK
Recipe Creator & Food Photographer
An artist and shutterbug, Felix finds beauty and inspiration in food and nature. He invents and photographs the recipes you'll find here.
GREG CABEZA
Professional Chef & Food Blogger
A food aficionado and lifelong music fan, Greg is an experienced artisan chef. He's also co-recipe creator and food blogger at Felix & Greg.
SUBSCRIBE TO OUR EMAILS
Good ideas could be cooking in your inbox. Sign up for our newsletter.