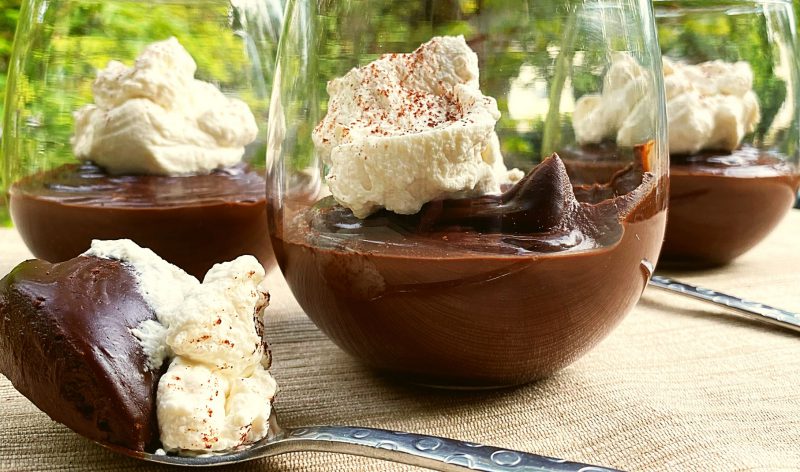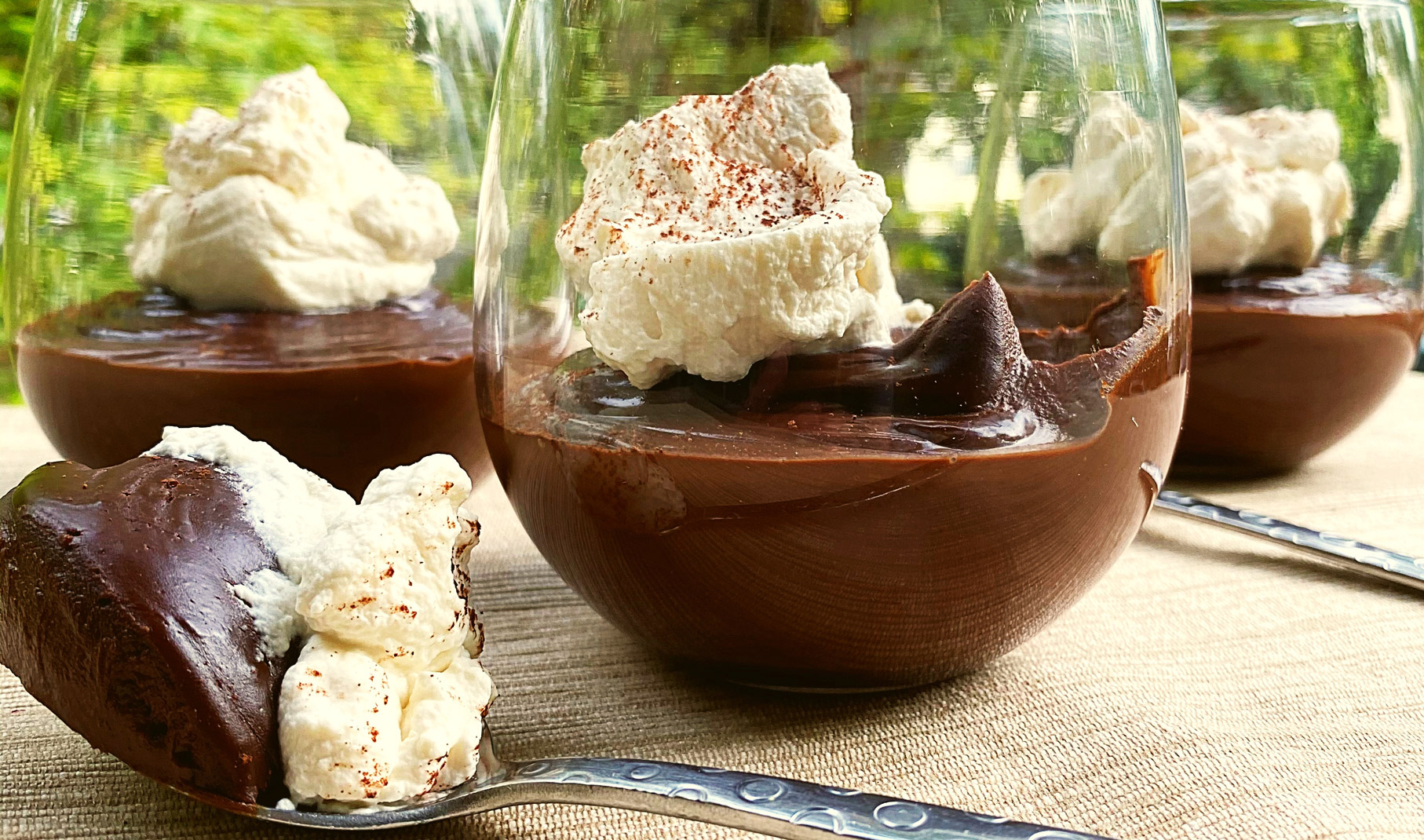 Pots de creme, the classic French chocolate custard, is traditionally baked in porcelain cups (or 'pots'). Our no-bake version takes much less time and features decadent Euphoria Chocolate Company dark chocolate. By all means, feel free to make the slow-bake version if you have the time, but we think you'll appreciate our method which gets you from start to finish in no time flat.
All you have to do is stir the cream and eggs gently in a sauce pot for a few minutes without stopping, and check the temperature of it periodically to keep it from boiling or curdling. The rest takes mere seconds! And when you taste this decadent, rich and delicious dessert, we think you're going to fall in love with our method forever after. We used Euphoria Chocolate Company 70% dark chocolate baking buttons here with excellent results. However, 55%-60% will work just as well.
Felix worked at a French delicatessen years ago but has never worked a restaurant per se, so he left this recipe mostly up to me. One of the fun fine dining places I worked at had a fantastic variety of desserts, and I was in charge of making many of those for years. I loved making flan/creme caramel, creme brûlée, chocolate mousse (often flavored with Bailey's or Frangelico), and luscious pot de creme. I would often start my day with making and baking these desserts since they took so long to cool and set before service, and our kitchen and dining room would fill with the wonderful smells of baked custards to greet staff and guests upon arrival. Your home will be no different!
This warm custard smells (and tastes!) fantastic the second it blends with the chocolate. The biggest thing to remember when making this is that the cream can curdle if it gets too hot, so immediately pull it off the stove and pour it into the blender at 175°F-180°F. If it has tiny curds in it, the blender will take care of that, so don't worry. If it scorches though, don't use it (you can't mistake the burnt smell and taste of scorched cream; throw it out and begin again). Do not be daunted by those warnings, as it truly is easy to make.
Once you have the custard warmed, the rest is easy peasy. Just pour the warm chocolate creme into glasses or ramekins and chill for at least an hour before serving. These are excellent for special occasions like the holidays, and perfect for making ahead. They will keep well if chilled and covered for 3 days or so in the fridge; they last longer than that but will likely begin to settle and oxidize if not eaten in 3 days. Top with fresh whipped cream and a pinch of cocoa powder or grated chocolate and dig in.
Felix and I wish you all a very happy and tasty holiday season!
Dark Chocolate Pots de Crème
SERVES
4
DIFFICULTY
Medium
PREP TIME
15 min
COOK TIME
6 min
INACTIVE/CHILL TIME
1 hour minimum
DIET: None
Dark Chocolate Pots de Crème Recipe
SERVES: 4
DIFFICULTY: Medium
PREP TIME: 15 min
COOK TIME: 6 min
INACTIVE/CHILL TIME: 1 hour minimum
DIET: None
Ingredients
Dark Chocolate Pots de Crème
9 oz 70% Euphoria Dark Chocolate baking buttons (about 1 ½ c), rough-chopped
1 ½ c whole milk
1 c heavy cream
6 egg yolks
⅓ c granulated sugar
¼ t salt
Whipped Cream
1 c heavy cream
1 t vanilla extract
1 T powdered sugar, to taste
Instructions
Dark Chocolate Pots de Crème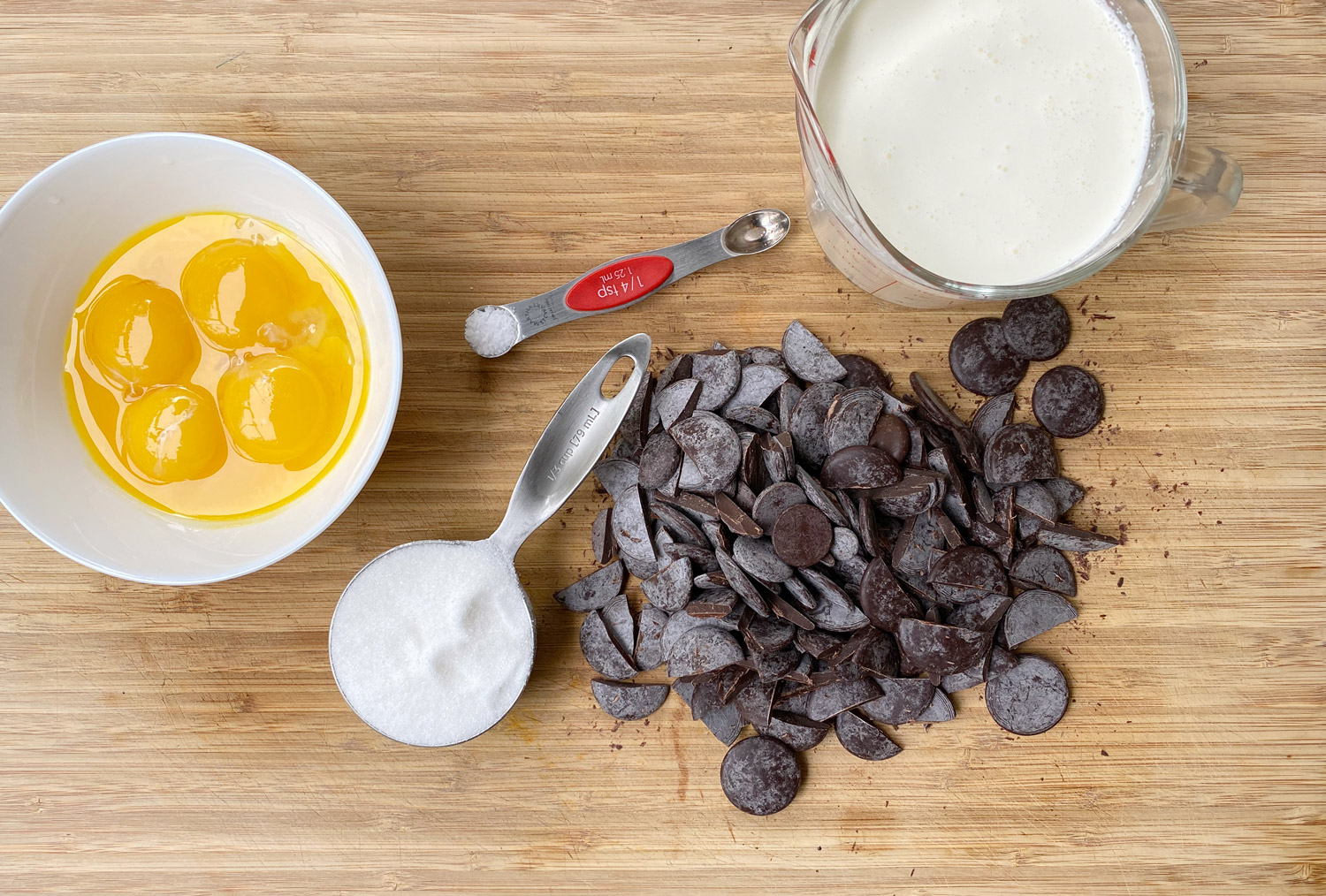 Gather ingredients.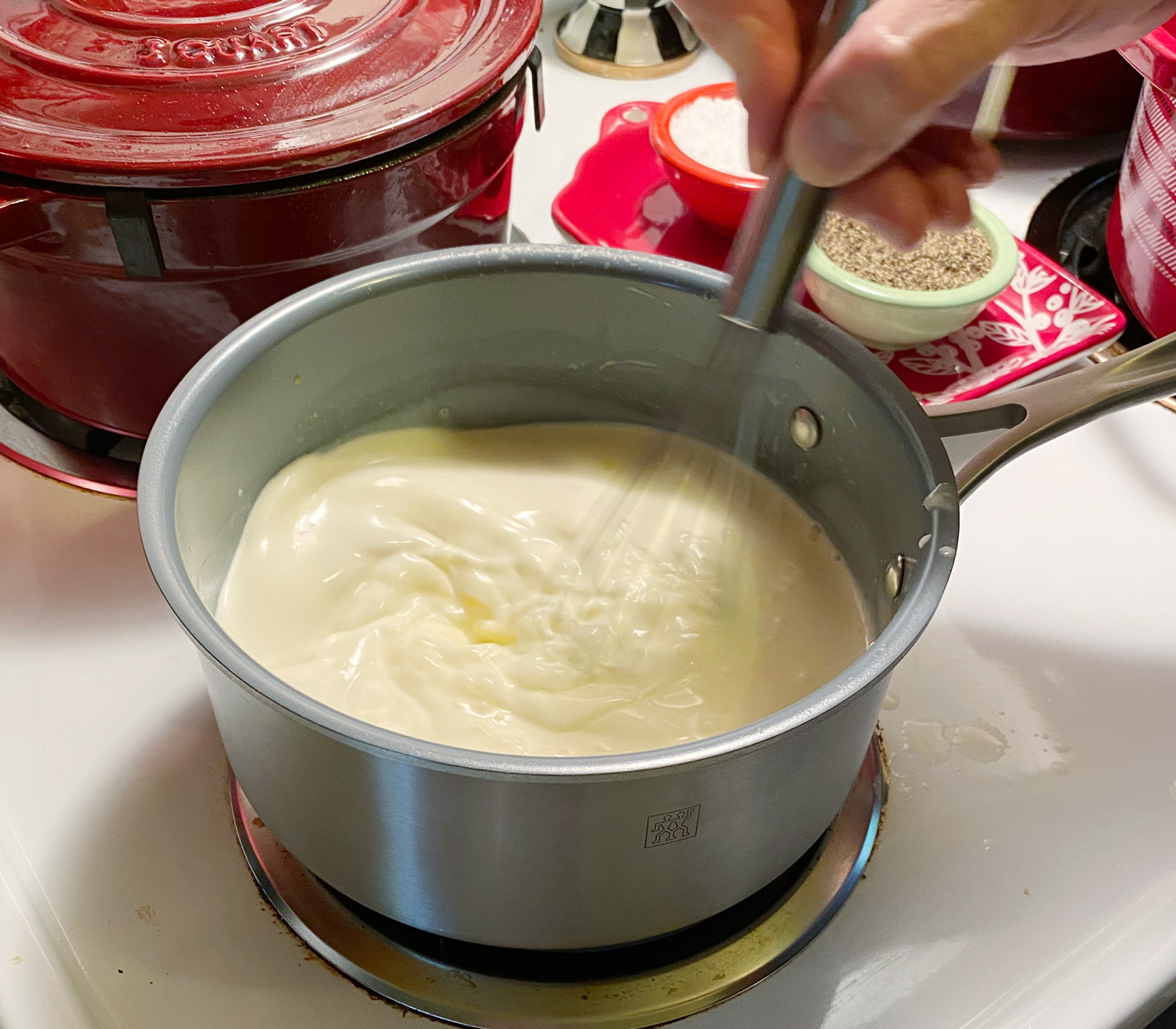 Place chocolate in a blender and reserve. In a heavy-bottomed sauce pot, whisk together milk, cream, egg yolks, sugar and salt.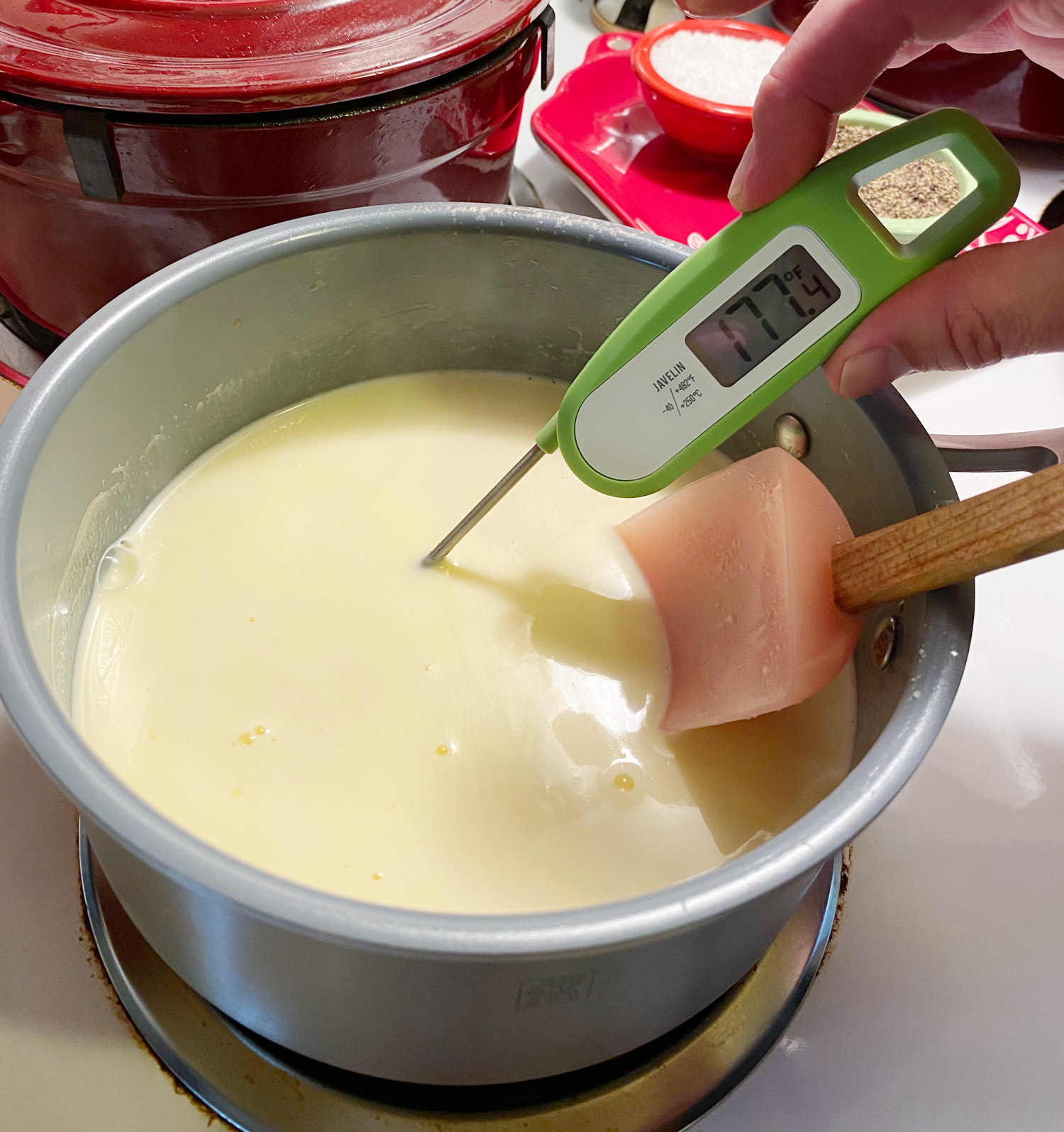 Over medium heat, stir custard constantly with a heat-proof spatula until it reaches 175°.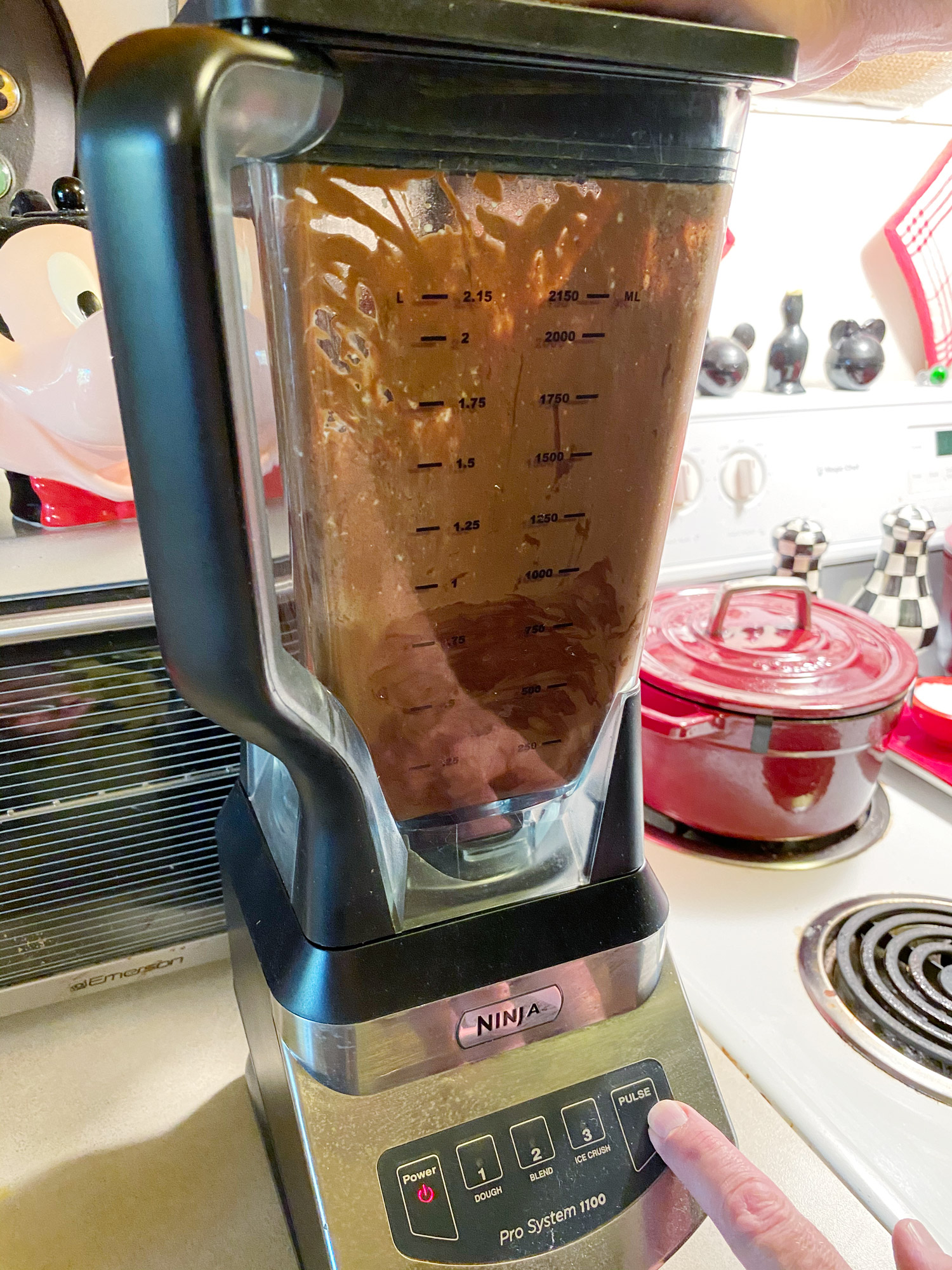 Immediately pour custard into the blender over the chocolate and blend in short pulses until creamy, holding down the lid and leaving the top vent open but loosely covered with a paper towel to allow steam to escape.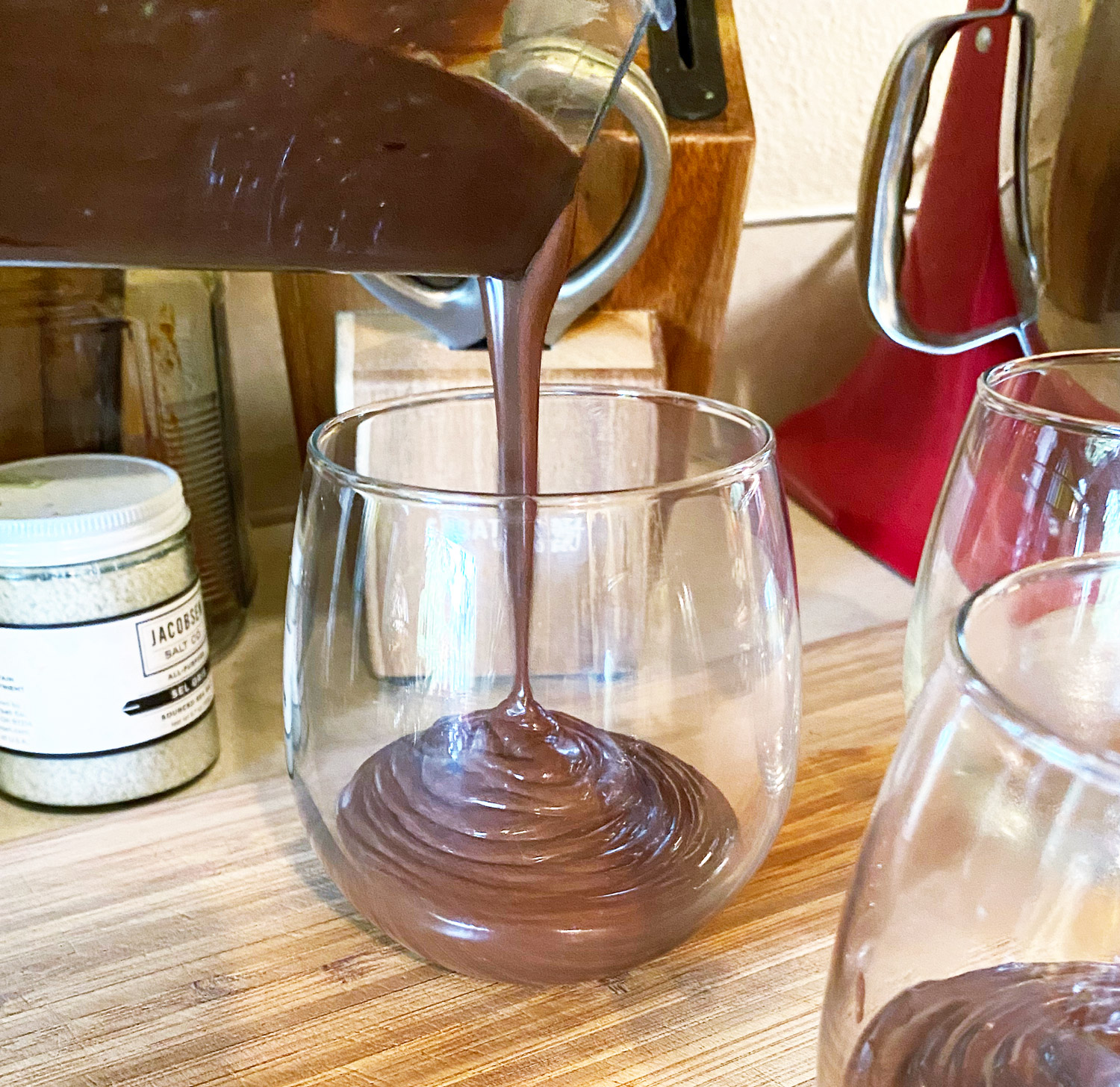 Pour warm custard into glasses or ramekins and chill, covered with plastic wrap, until set. Chill at least one hour up to overnight (can be made up to 3 days ahead). Top with fresh sweetened whipped cream and a pinch of cocoa.
Whipped Cream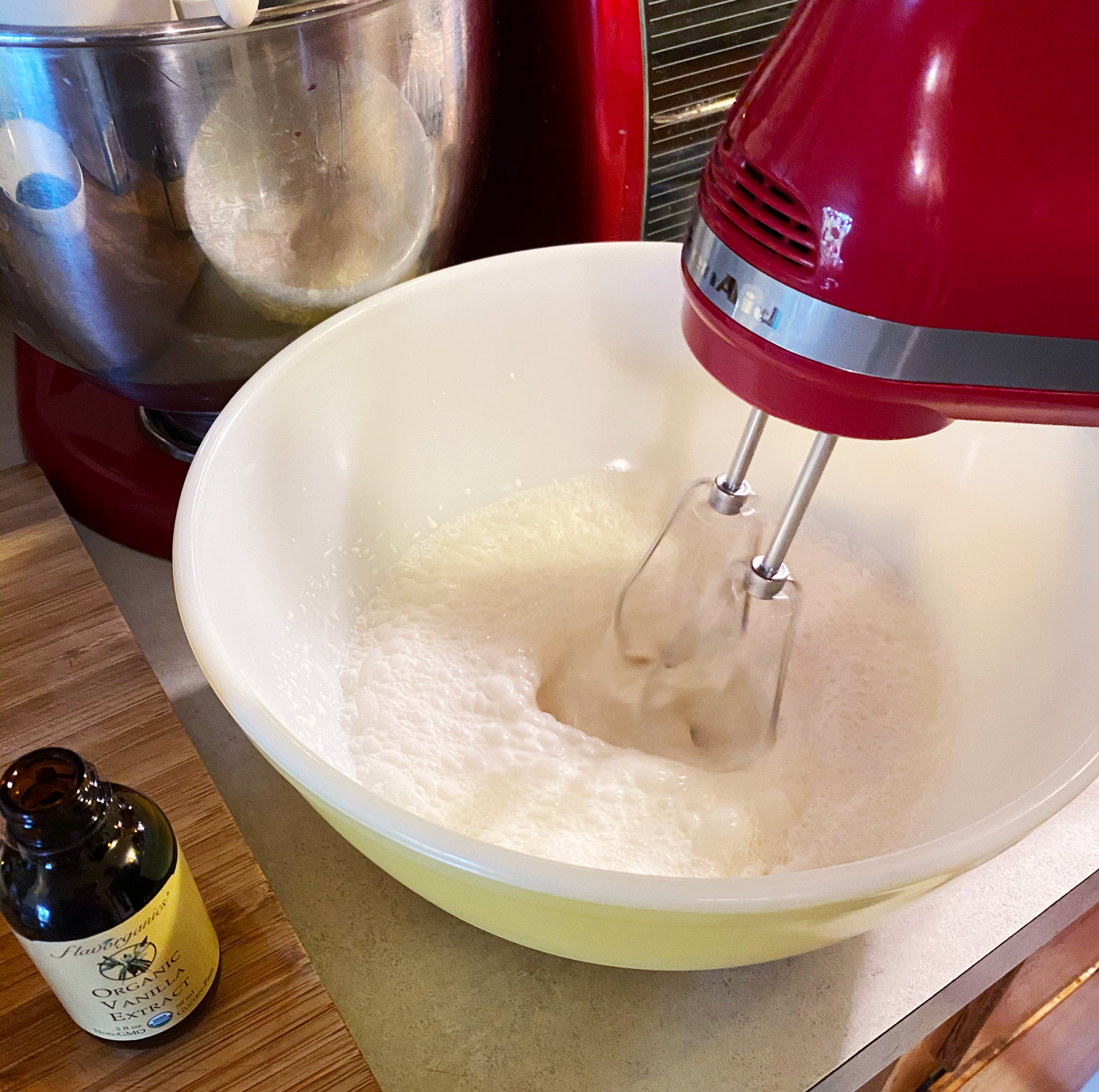 Combine all ingredients in mixing bowl, whipping 3 min with mixer on high until cream forms stiff peaks. Spoon over of pots de crème. Refrigerate any excess whipped cream; use within one day.
Meet the Makers
Felix & Greg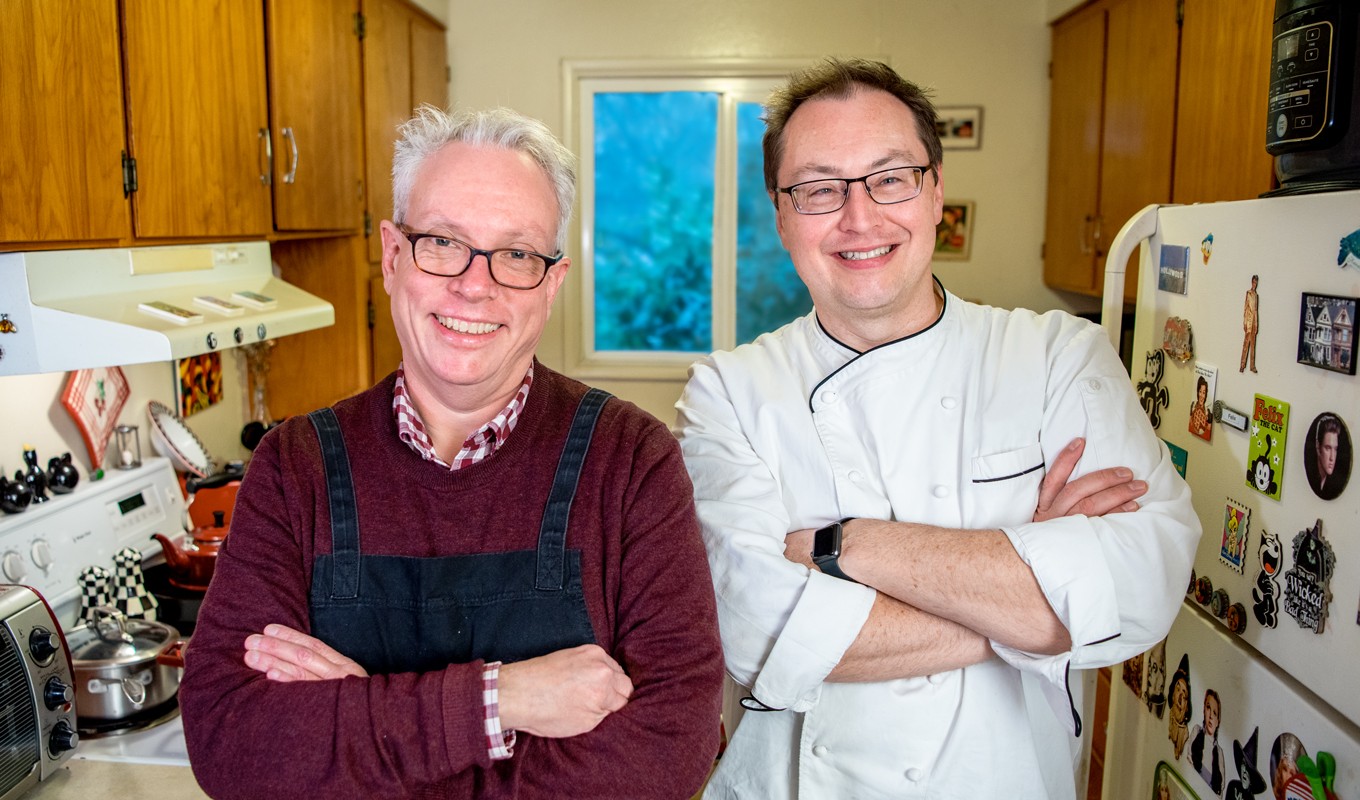 FELIX HUCK
Recipe Creator & Food Photographer
An artist and shutterbug, Felix finds beauty and inspiration in food and nature. He invents and photographs the recipes you'll find here.
GREG CABEZA
Professional Chef & Food Blogger
A food aficionado and lifelong music fan, Greg is an experienced artisan chef. He's also co-recipe creator and food blogger at Felix & Greg.
SUBSCRIBE TO OUR EMAILS
Good ideas could be cooking in your inbox. Sign up for our newsletter.