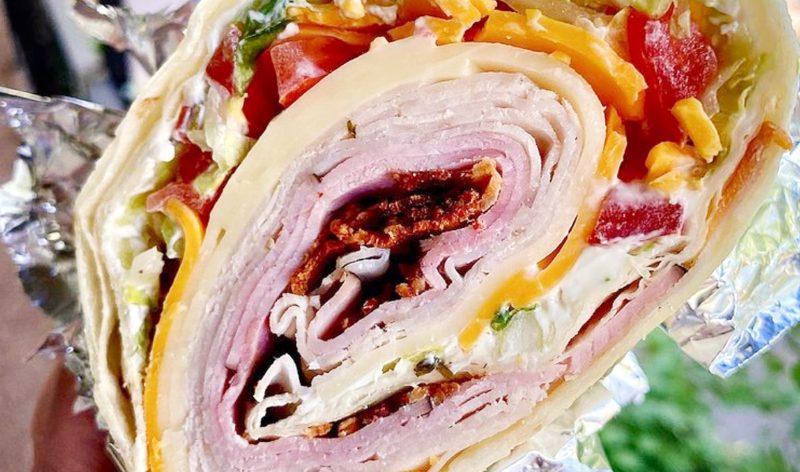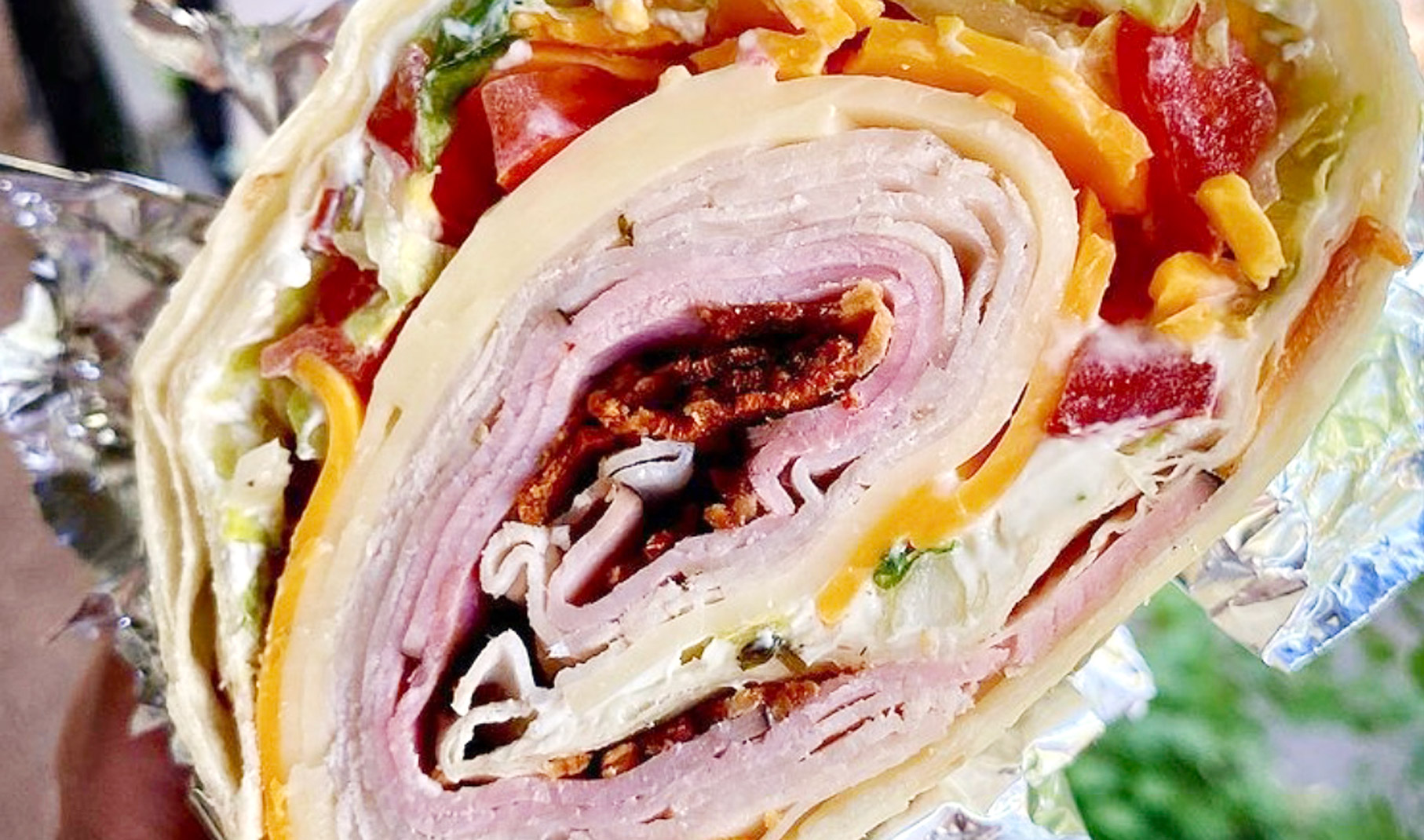 You know we're crazy about Culture Club, right? Boy George and his wild style stunned us the instant we saw him and the crew, and we just had to dance along. We know we have our own eclectic tastes in music, and they might not be for everyone, but we have no doubt that our Culture Club Wrap will strike a popular chord with your band. This gorgeous wrap takes its cues from the classic club sandwich and turns up the volume with luscious tomatoes, crisp iceberg lettuce, herb and onion cream cheese, layers of provolone and sharp cheddar cheeses, and crispy bacon piled onto sliced turkey and ham. We didn't skimp on anything here, but you can certainly change it up to suit your own "Karma Chameleon" whims! We suggest trying it with spinach or Canadian bacon, Dijon or maybe avocado! Make it however you want. All wrapped up in a soft tortilla, it's easy to hold onto while you're swinging your hips!
Culture Club Wraps Recipe
SERVES
4
DIFFICULTY
Easy
PREP TIME
15 min
COOK TIME
15-20 min (bacon)
DIET: Can be GF or Keto with a lettuce wrap
SERVES: 4
DIFFICULTY: Easy
PREP TIME: 15 min
COOK TIME: 15-20 min (bacon)
DIET: Can be GF or Keto with a lettuce wrap
Ingredients
3 green onions, chopped
7½ oz chive and onion whipped cream cheese
2 large flour tortillas (or 4 smaller ones)
2 c iceberg lettuce, shredded
2 Roma tomatoes, seeded and chopped
6 slices provolone cheese, halved
6 slices sharp cheddar, halved
12 slices deli ham
12 sliced deli turkey
8 slices bacon, cooked until crisp
Instructions
Mix green onions and cream cheese (we like it oniony) and spread it over the tortillas. Layer half of the lettuce, tomatoes, cheeses, and meats on each tortilla. Roll up tightly and wrap in plastic wrap or foil, and chill for 2 hours (this will help keep the wrap in a roll when cut). Slice in half and serve immediately.
Meet the Makers
Felix & Greg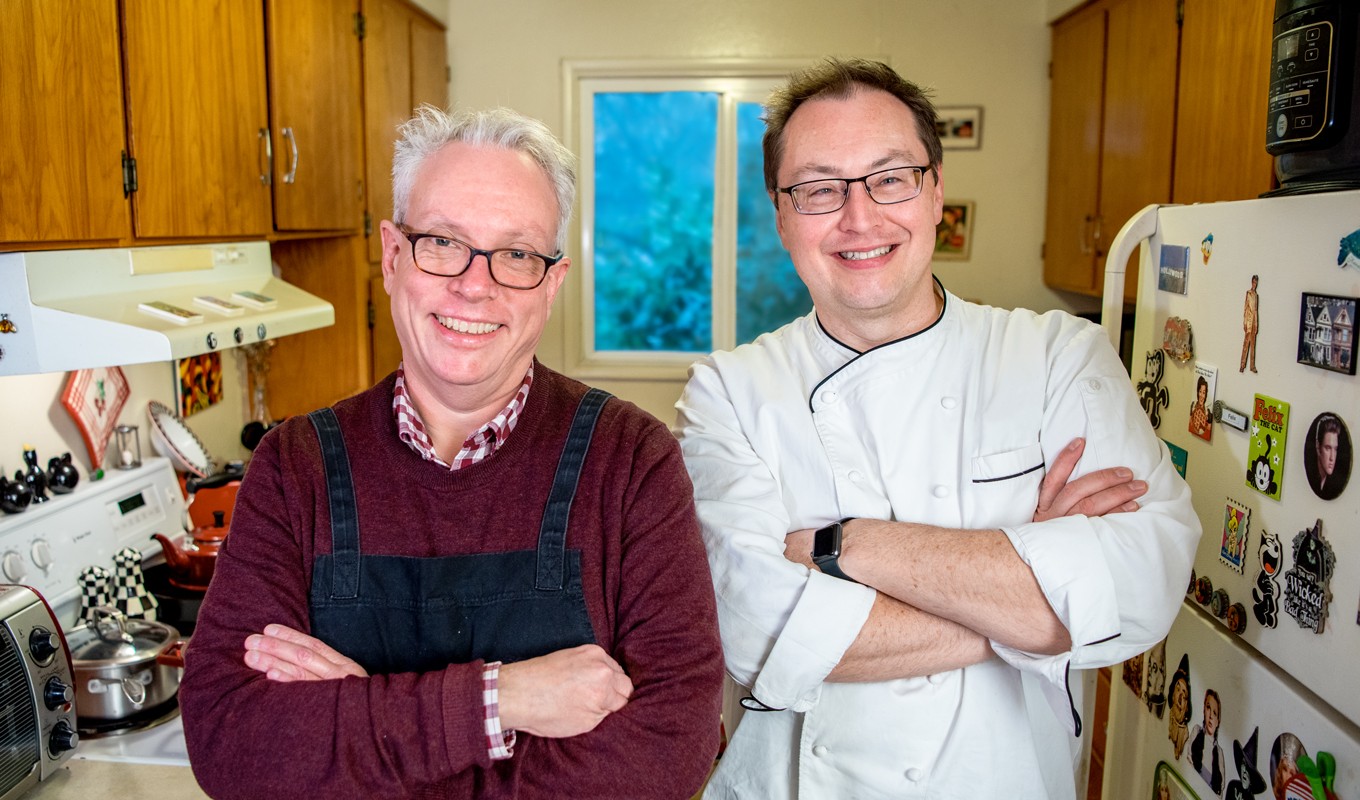 FELIX HUCK
Recipe Creator & Food Photographer
An artist and shutterbug, Felix finds beauty and inspiration in food and nature. He invents and photographs the recipes you'll find here.
GREG CABEZA
Professional Chef & Food Blogger
A food aficionado and lifelong music fan, Greg is an experienced artisan chef. He's also co-recipe creator and food blogger at Felix & Greg.
SUBSCRIBE TO OUR EMAILS
Good ideas could be cooking in your inbox. Sign up for our newsletter.