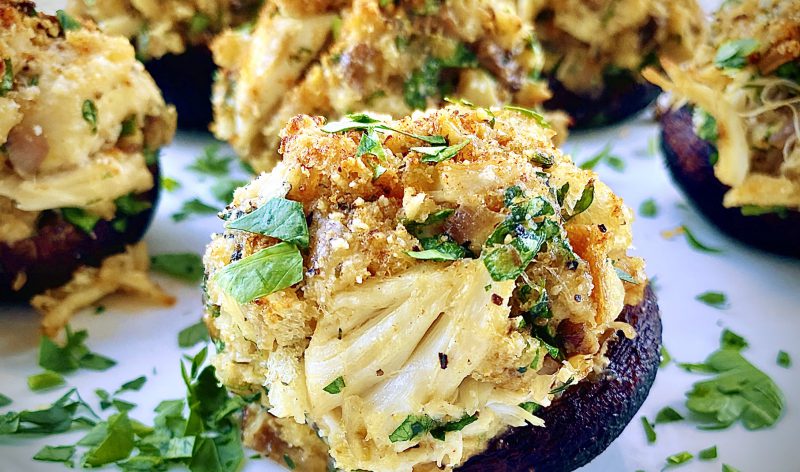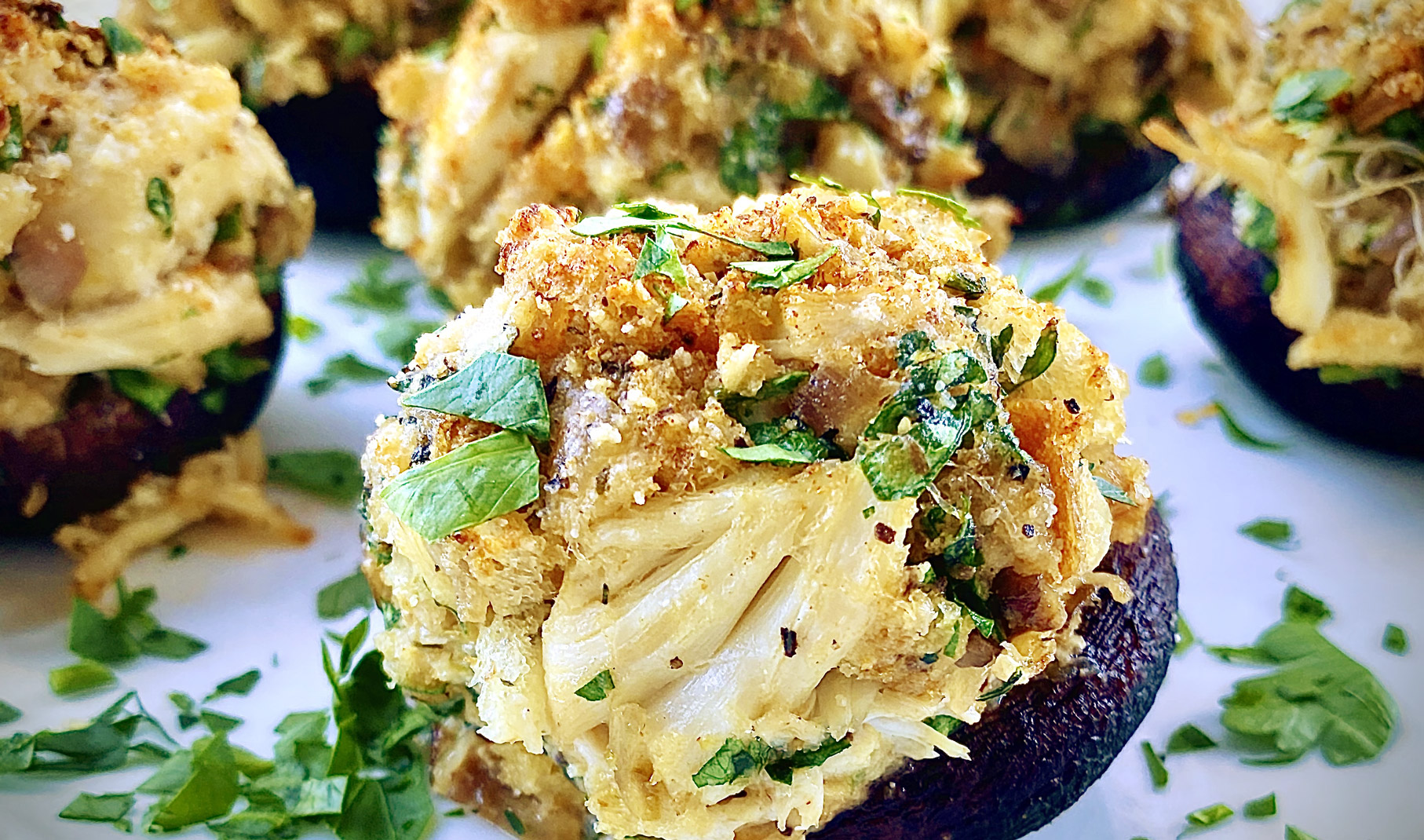 As you may already know, Felix and I are crazy for crab! And we love appetizers. So, it should be no surprise that this recipe is an absolute favorite. I mean, come on, just look at those fabulous, flaky bits of crab meat packed into every bite! Living here, in Oregon, Dungeness crab has a fanatical following, and we're included in those ranks. When it's in season and we can get it fresh, it's time for a feast. We can also find canned or frozen crab meat any time of the year, and either are perfect for this recipe. The stuffing takes a few minutes to cook down the bits of shallots, garlic and chopped mushroom, and you'll toast some bread for the filling, and it's well worth the effort. The sum far outweighs the parts, so give it a go for gatherings or special occasions (Valentine's Day, anyone?). Or just have them as an appetizer for game day or movie night.
Here are a few tips: Make sure to pick over the crab meat – don't just drop it all in, all at once – because it often has a bit of shell that slips through when it's packaged. Keep the lump meat as whole as possible since those juicy bites are the best! We like these a touch spicy, so we typically add some Cajun seasoning; however, you can omit this if you'd like it milder. We really love creamy Boursin cheese, but cream cheese would be a good sub. Don't skimp on the Parm though, be sure it's the good stuff! We used crimini mushrooms (brown) here, but domestic white mushrooms will work, as well. However you choose to make it, just make it already, then get to the fun part – the eating!
Crab & Sourdough Stuffed Mushrooms Recipe
SERVES
4 (makes 12 mushroom bites)
DIFFICULTY
Easy
PREP TIME
20 min
COOK TIME
35 min
DIET: None
SERVES: 4 (makes 12 mushroom bites)
DIFFICULTY: Easy
PREP TIME: 20 min
COOK TIME: 35 min
DIET: None
Ingredients
2 slices good-quality sourdough bread, lightly buttered
2 T olive oil
3 shallots, chopped fine
3 cloves garlic, chopped fine
12 mushrooms, cleaned and stems removed (chop mushroom stems fine)
¾ c parsley, chopped rough, loosely packed, reserve some for garnish
1 t Cajun seasoning
1 t lemon pepper
1 T fresh thyme, chopped
pinch each salt and pepper
1 lemon, zest and juice of
1 (5.2 oz) Boursin cheese
½ c Parmesan, grated
8 oz jumbo lump crab meat
Instructions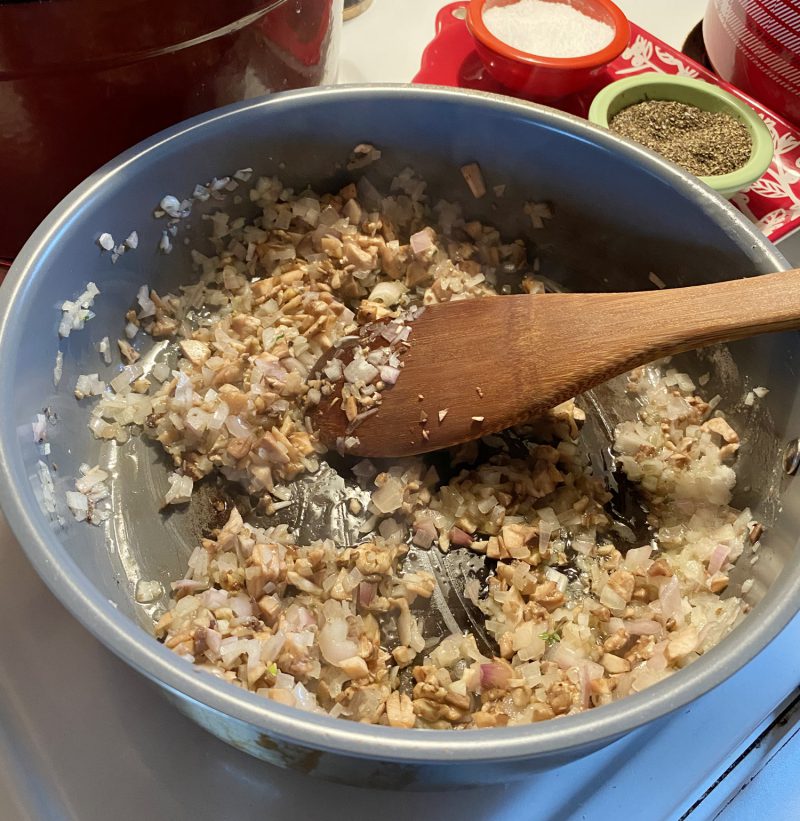 Preheat oven to 350°. Butter bread slices and toast on a sheet pan in the oven until golden brown on both sides, approx. 12 min. Place toast in food processor and pulse to make breadcrumbs. Set aside. In large skillet sauté shallots in olive oil 4 min, until softened. Add garlic and cook 2 min more. Add chopped mushrooms stems and cook until softened, 2 min more.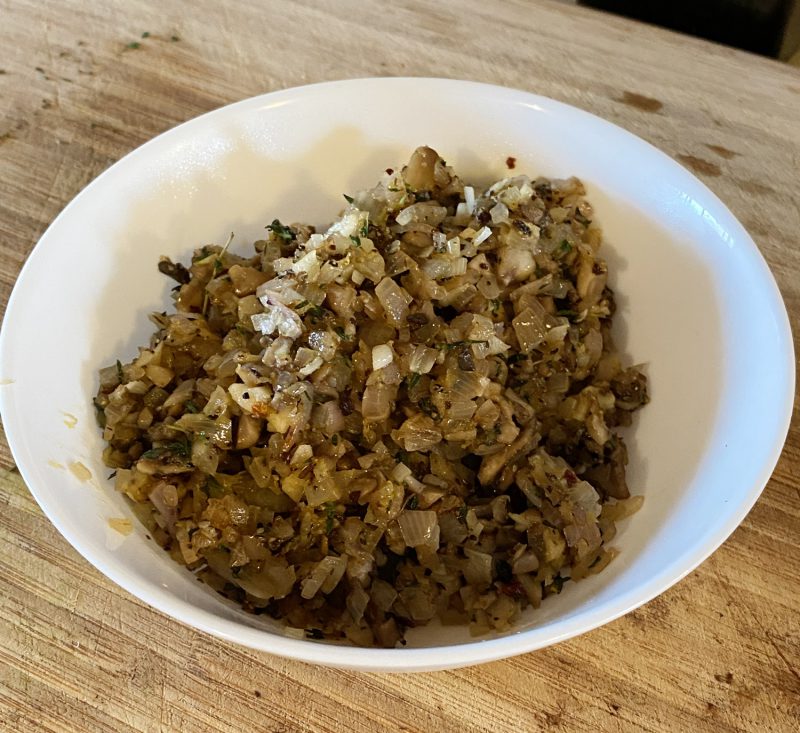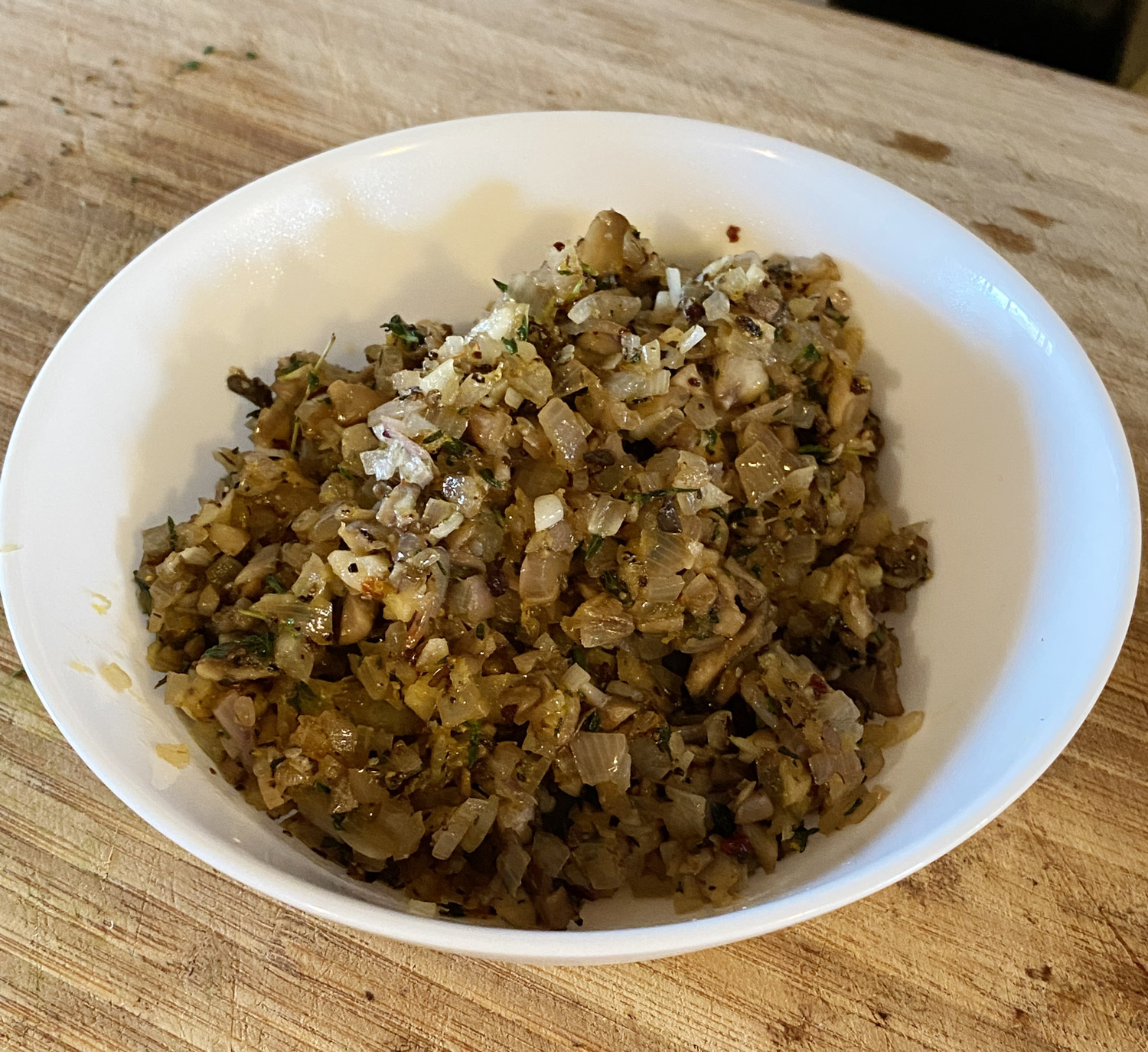 Add ½ cup roughly chopped parsley, seasonings, lemon zest and juice and remove from heat.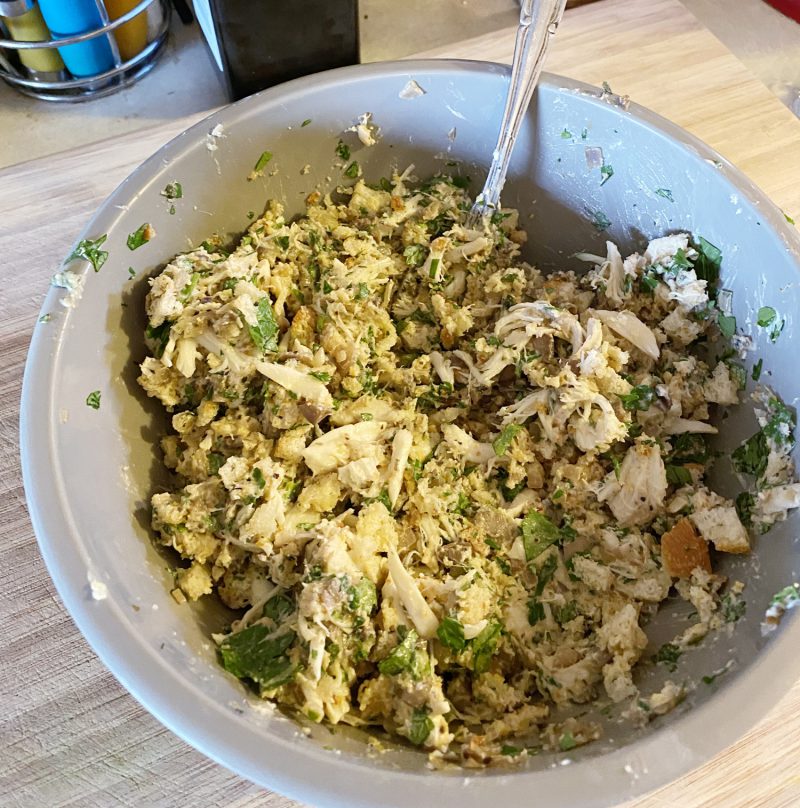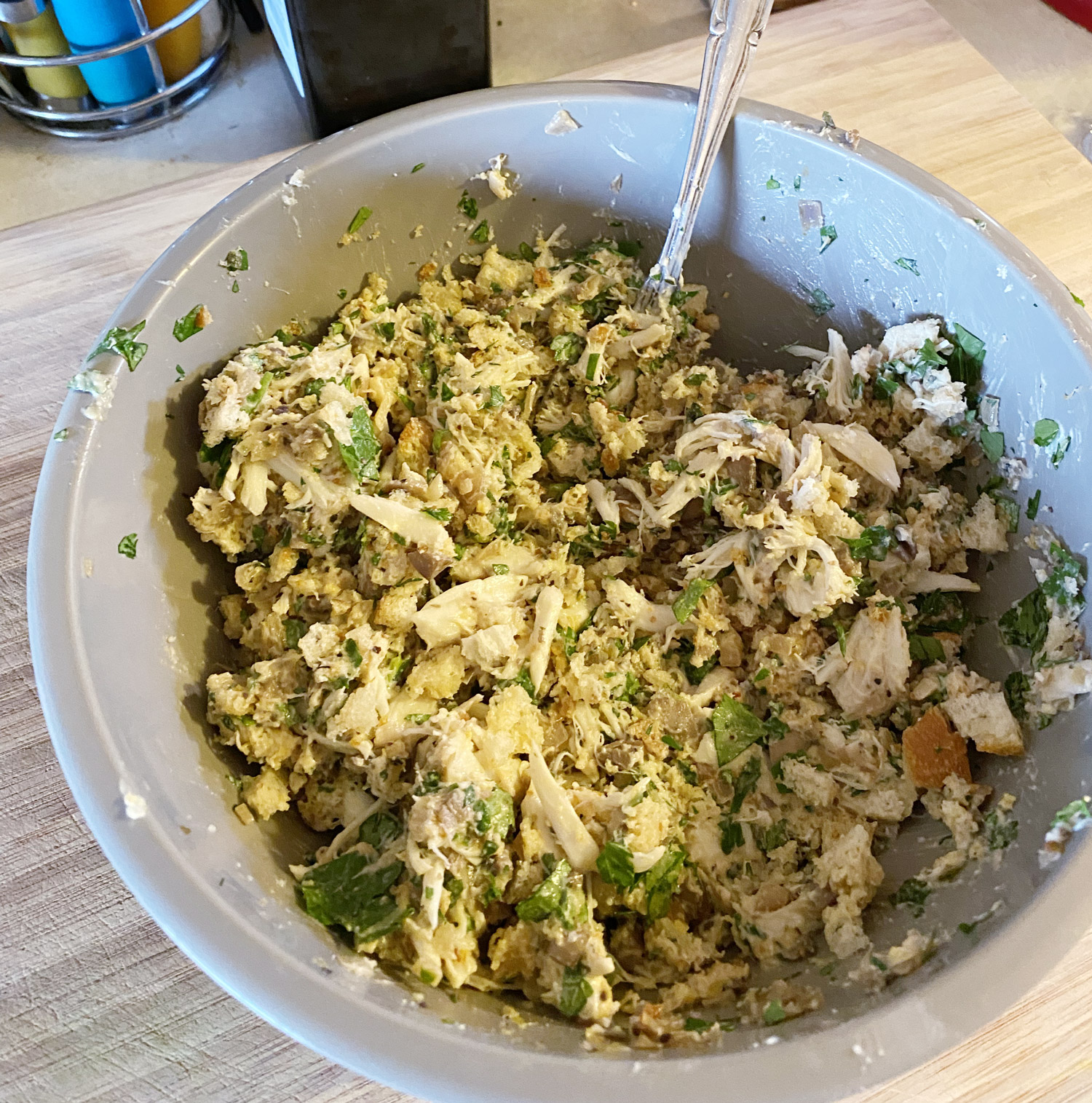 Once cooled to room temp, add cheeses, breadcrumbs and crab meat, folding together gently.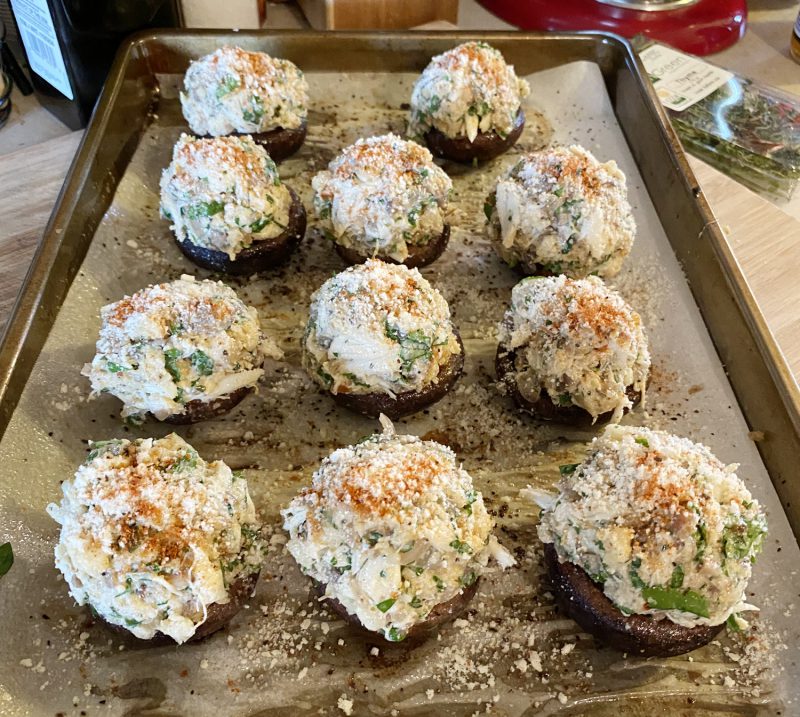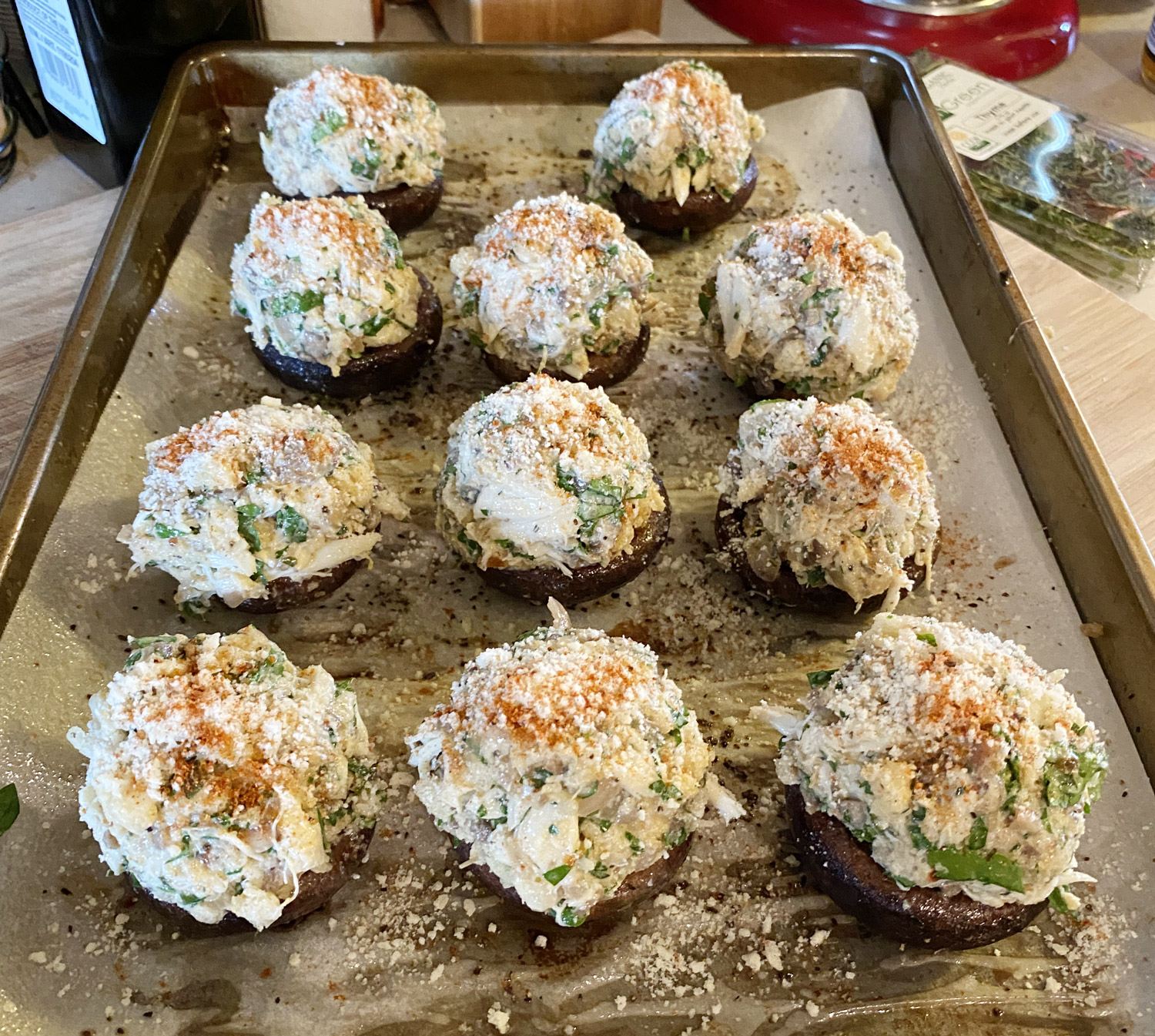 Rub mushroom caps with a little olive oil and stuff with crab mixture, then place in baking pan or oven-proof skillet. Raise oven temp to 400°. Bake mushrooms 15 min until heated through and golden brown on top. Serve immediately, sprinkled with remaining parsley.
Meet the Makers
Felix & Greg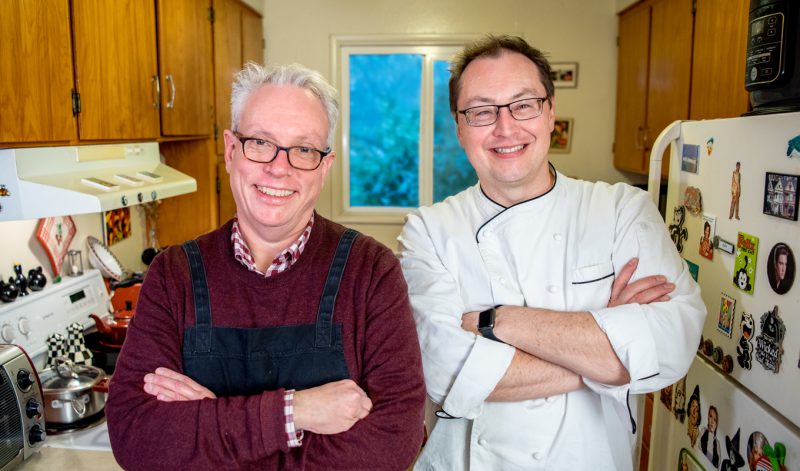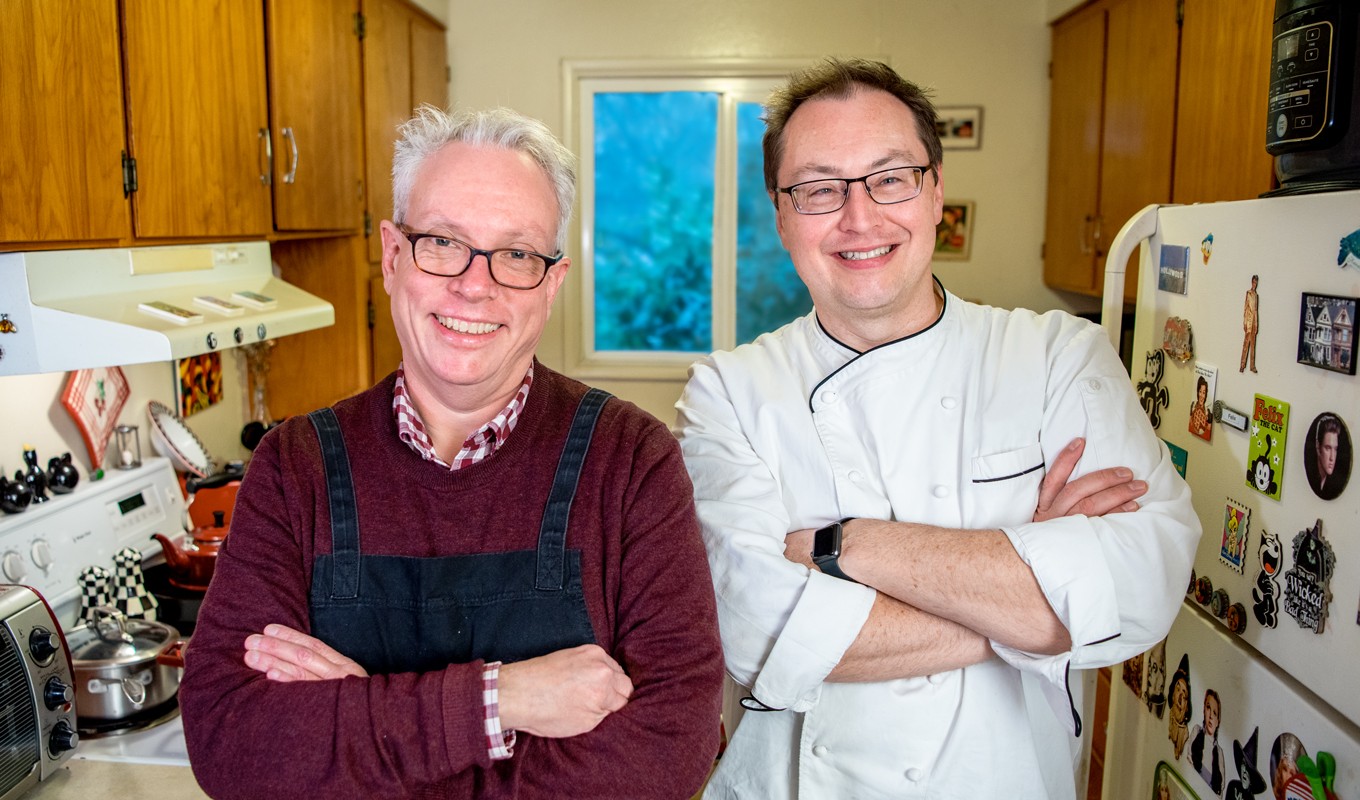 FELIX HUCK
Recipe Creator & Food Photographer
An artist and shutterbug, Felix finds beauty and inspiration in food and nature. He invents and photographs the recipes you'll find here.
GREG CABEZA
Professional Chef & Food Blogger
A food aficionado and lifelong music fan, Greg is an experienced artisan chef. He's also co-recipe creator and food blogger at Felix & Greg.
SUBSCRIBE TO OUR EMAILS
Good ideas could be cooking in your inbox. Sign up for our newsletter.