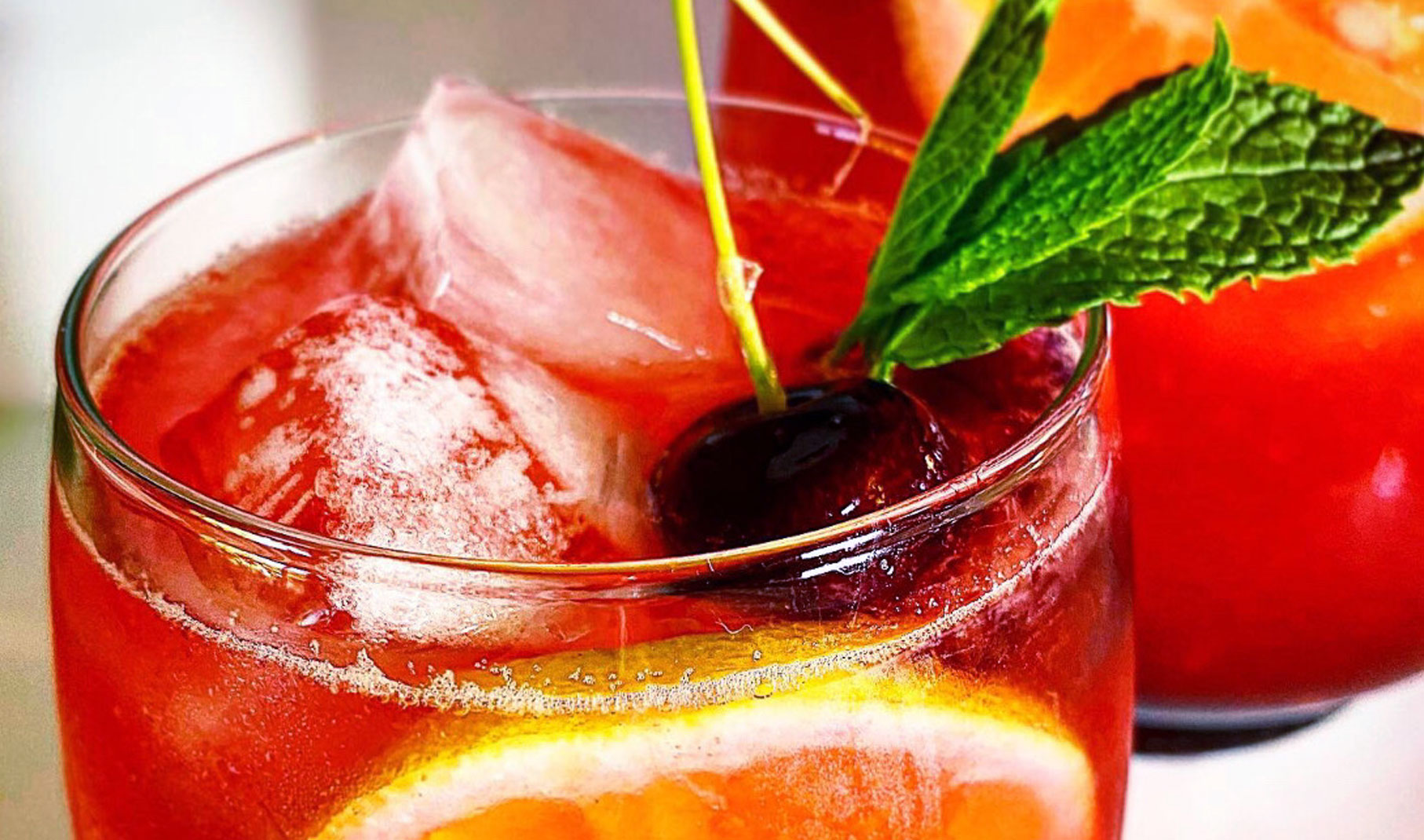 Nothing beats an ice cold glass of lemonade on a hot summer day, except maybe our cherry version! This can be made with fresh, pitted sweet cherries. You can also use frozen cherries if fresh ones aren't available. Simply heat the cherries with some sugar and a little lemon zest and juice, then add lemonade! It couldn't be easier, and you're going to love our addition of sparkling water for some fizz, as well. If you prefer still water, go that route, then enjoy this drink with some sunshine and good company (invite Felix and I over and we'll come running!).
Cherry Lemonade
SERVES
6-8
DIFFICULTY
Easy
PREP TIME
15 min
COOK TIME
5 min
DIET: None
Cherry Lemonade
SERVES: 6-8
DIFFICULTY: Easy
PREP TIME: 15 min
CHILL TIME: 5 min
DIET: None
Ingredients
1 lb cherries, pitted
1 c sugar
1 lemon, zest and juice of
8 Meyer lemons (or regular, if unavailable)
1 c sugar
1.25 liter sparkling water
mint, for garnish
Instructions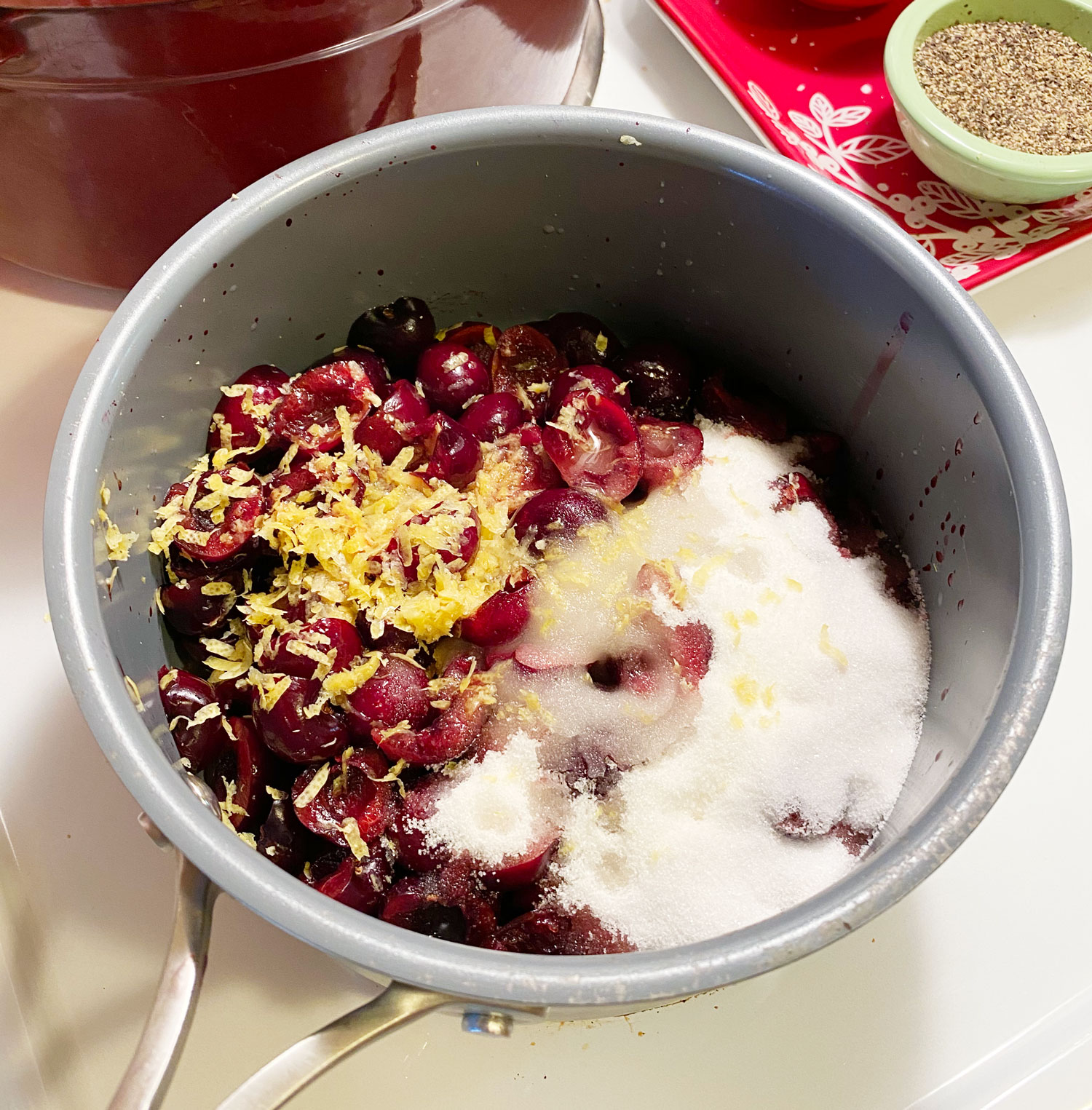 Heat cherries, sugar and zest/juice of one lemon to a simmer.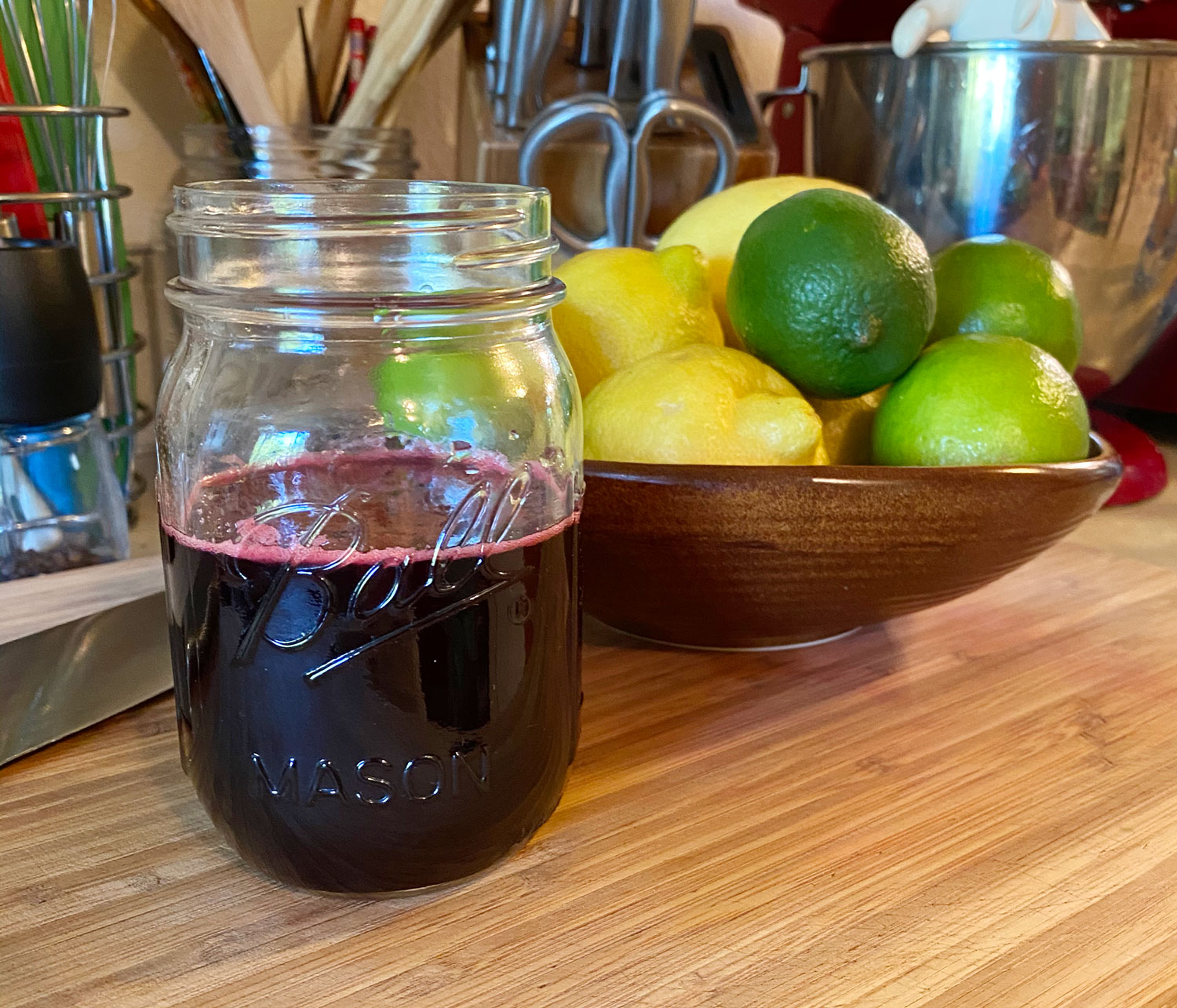 Cook 5 min. Let cool and strain out solids; set aside.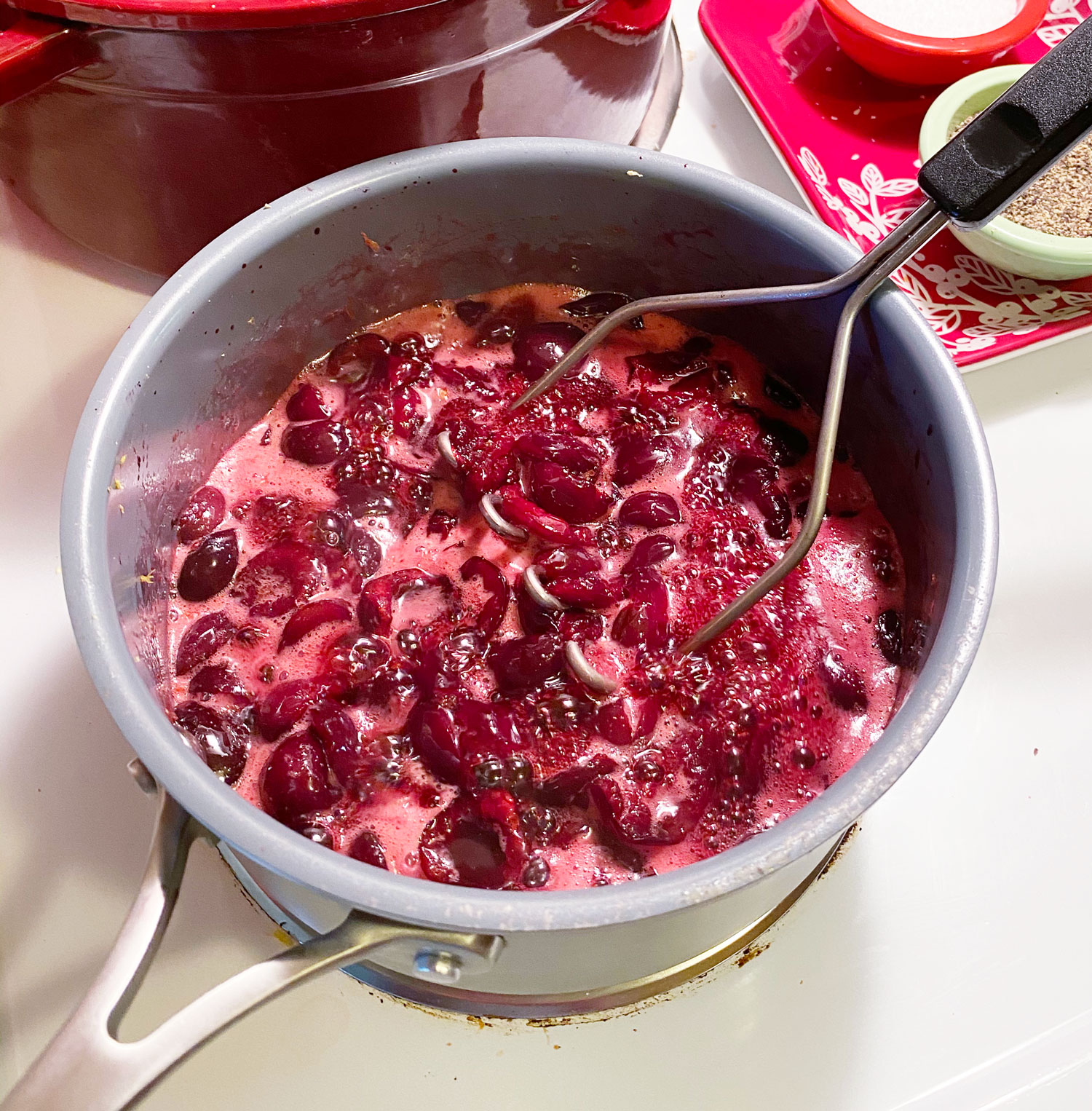 Juice remaining lemons and combine juice with sugar until dissolved completely. Add sparkling water and gently stir together. In serving glass, add ice and ¼ c cherry juice, topping off with lemonade. Garnish each glass with a slice of lemon, cherries and mint, as desired.
Meet the Makers
Felix & Greg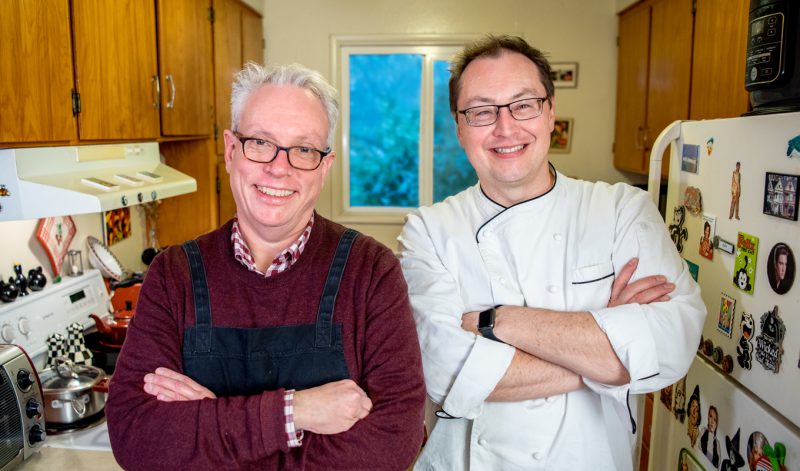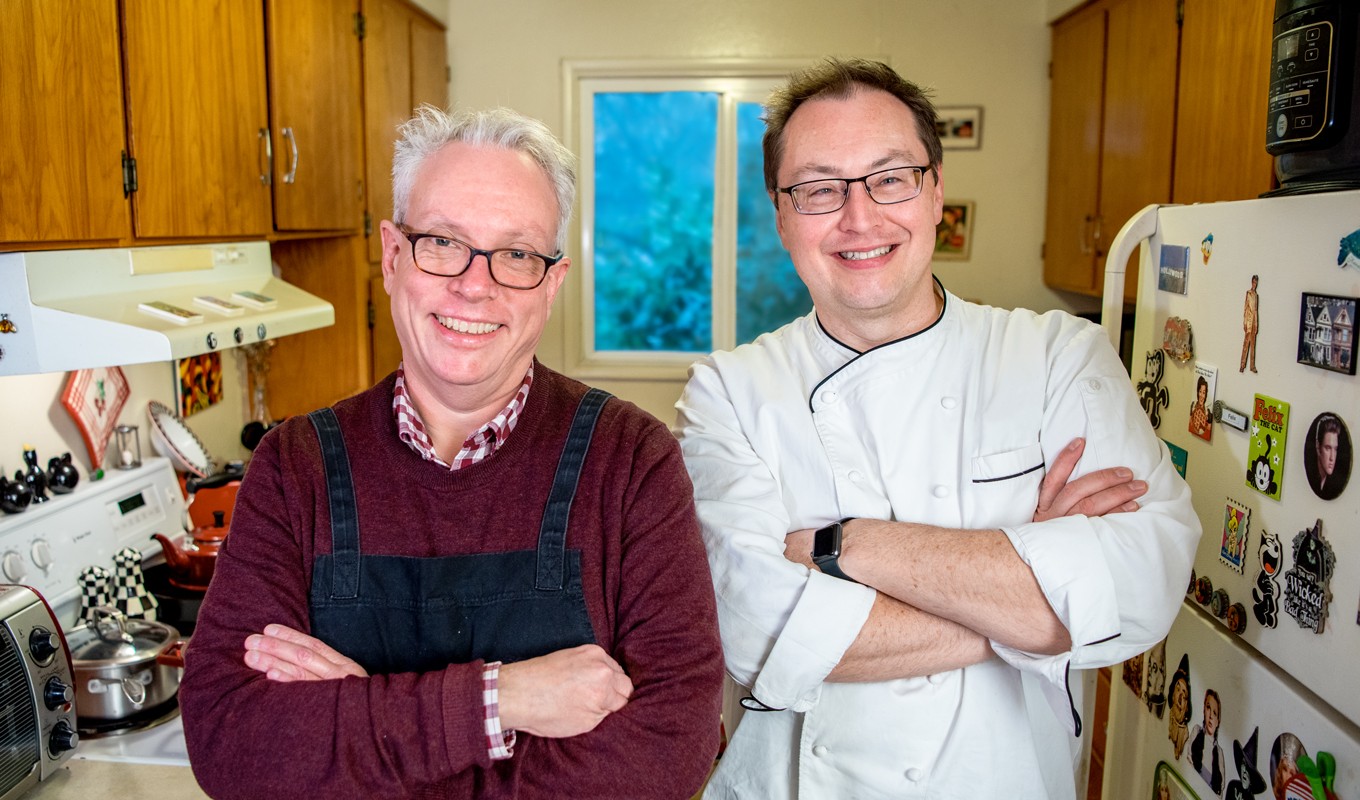 FELIX HUCK
Recipe Creator & Food Photographer
An artist and shutterbug, Felix finds beauty and inspiration in food and nature. He invents and photographs the recipes you'll find here.
GREG CABEZA
Professional Chef & Food Blogger
A food aficionado and lifelong music fan, Greg is an experienced artisan chef. He's also co-recipe creator and food blogger at Felix & Greg.
SUBSCRIBE TO OUR EMAILS
Good ideas could be cooking in your inbox. Sign up for our newsletter.