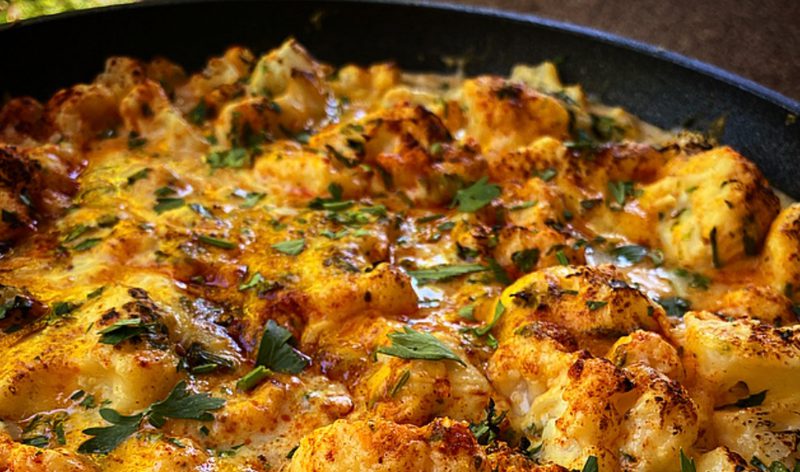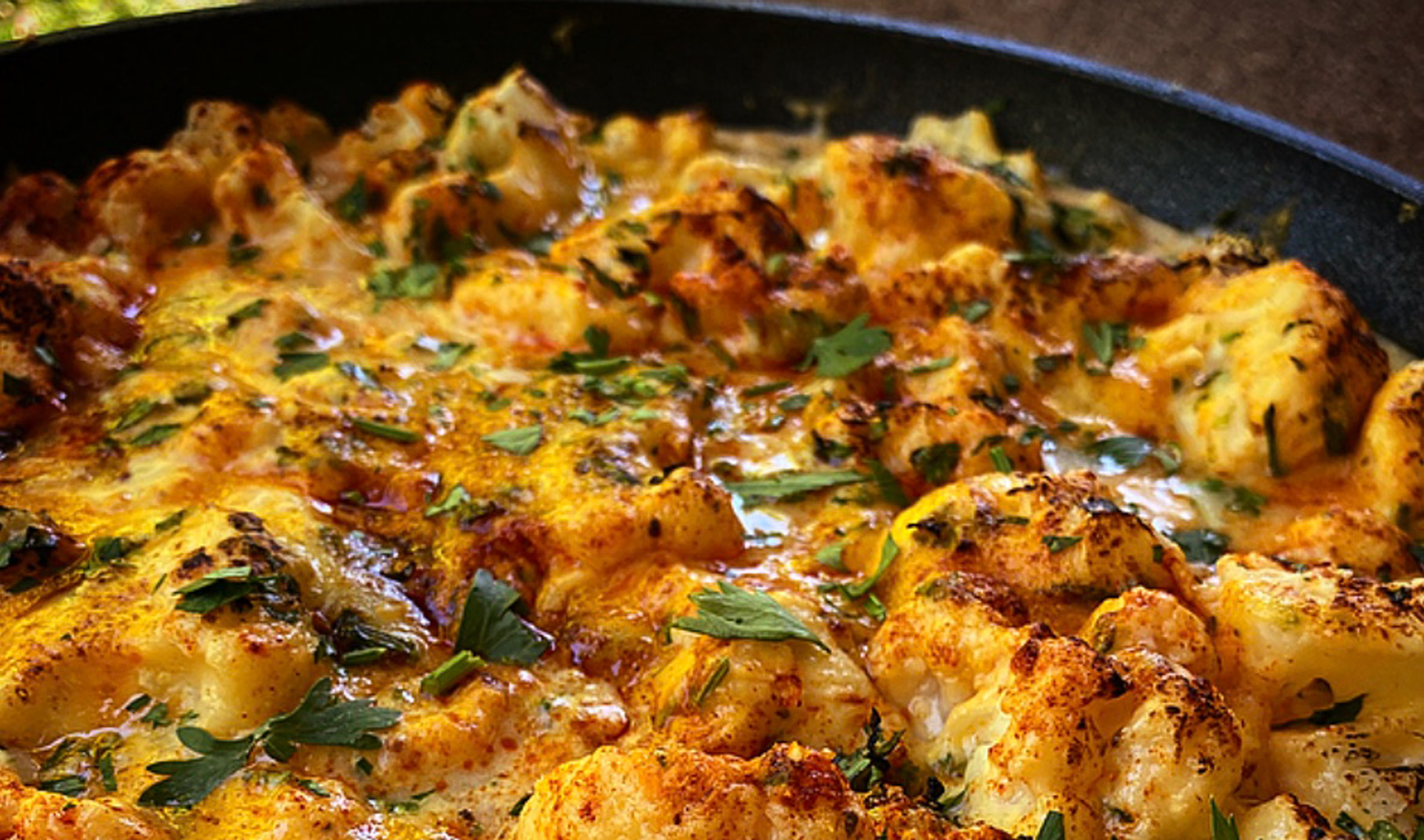 Our Cheesy Baked Cauliflower is a perfect side dish for a holiday ham, but it's also really great any time of the year, say alongside a roasted chicken or even a juicy steak. It's an easy recipe to convert to a keto diet (just use a keto almond flour in the roux) or to a gluten-free diet, if desired. Either way, it tastes fantastic, so everyone can enjoy it and never know the difference. We have found that the best cheese sauces need a bit of Velveeta or American cheese, so don't be afraid to use either of those here. Velveeta or American cheese really helps the sauce to stay creamy when the cauliflower is baked, and it also reheats well if you're making this dish ahead. You could mix things up with other cheeses if you like, but Felix and I just really love sharp cheddar and Swiss. Another make-ahead tip is to prepare the recipe up to the baking step, then chill it until ready to pop in the oven (let it come to room temp before baking, and increase the bake time to 25 min). For some variation, add a bit of bacon or a pinch of cayenne. We wish you all a happy holiday season, and hope this recipe becomes one of your year-round favorites.
Cheesy Baked Cauliflower Recipe
SERVES
6
DIFFICULTY
Moderate
PREP TIME
30 min
COOK TIME
20 min
DIET: Keto, GF, Vegetarian
SERVES: 6
DIFFICULTY: Moderate
PREP TIME: 30 min
COOK TIME: 20 min
DIET: Keto, GF, Vegetarian
Ingredients
2 heads cauliflower, cored and broken into florets
½ c butter
½ c flour (use a keto or GF flour if desired)
2 c vegetable or chicken stock
4 c whole milk
1 t seasoning salt
1 t smoked paprika
1 t Worcestershire sauce
pinch each salt and pepper
4 oz Velveeta, cubed
2 c sharp cheddar, shredded
2 c Swiss cheese, shredded
¼ c Parmesan cheese, grated
1 c chopped parsley (loose)
Instructions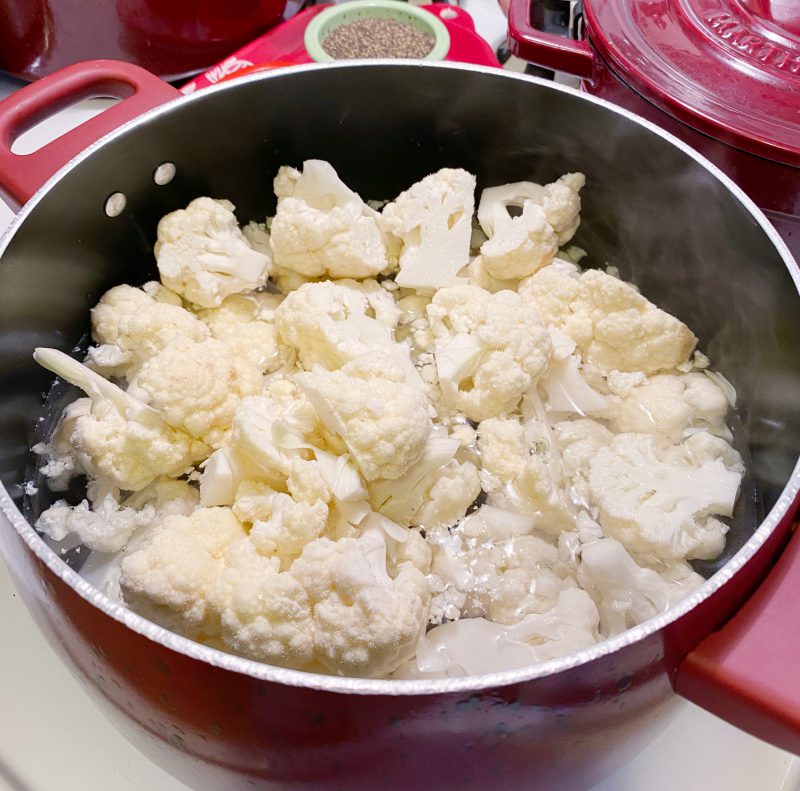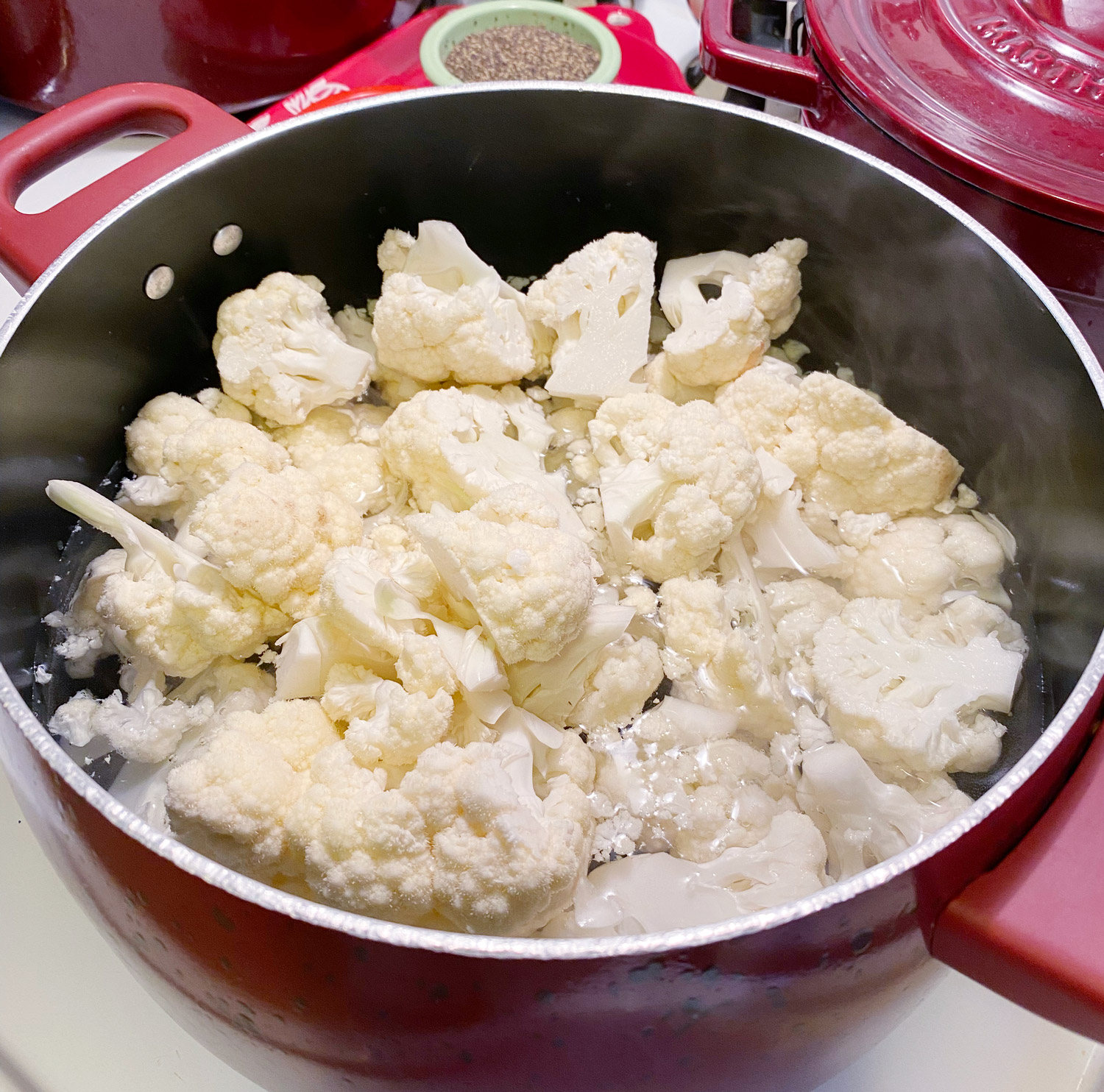 Preheat oven to 450°. Steam cauliflower florets just until softened but not mushy, about 5 min. Set aside.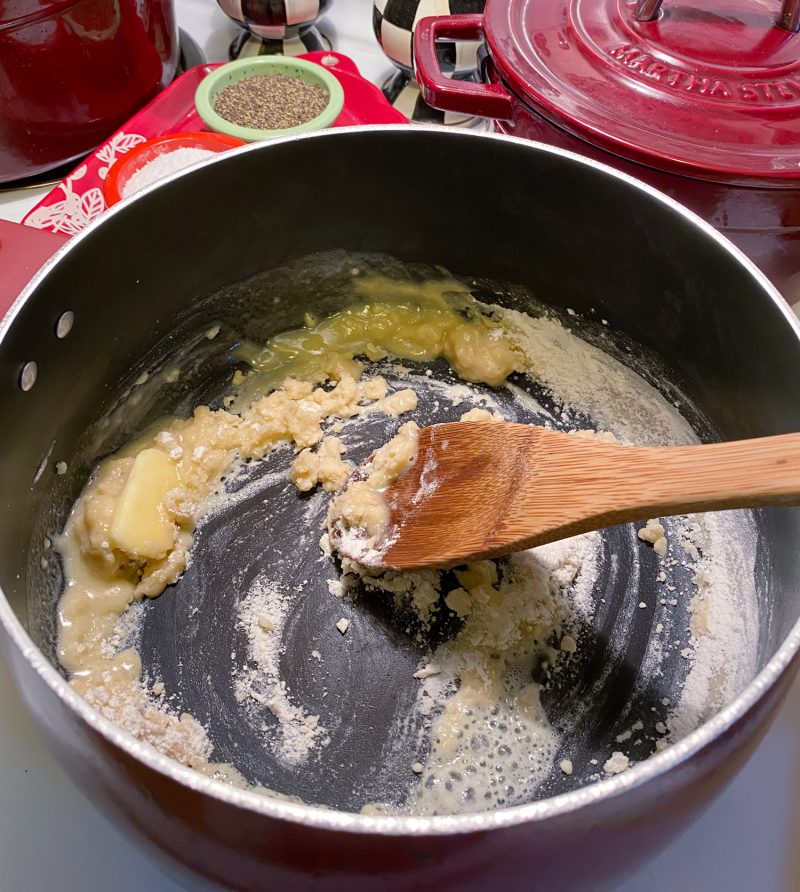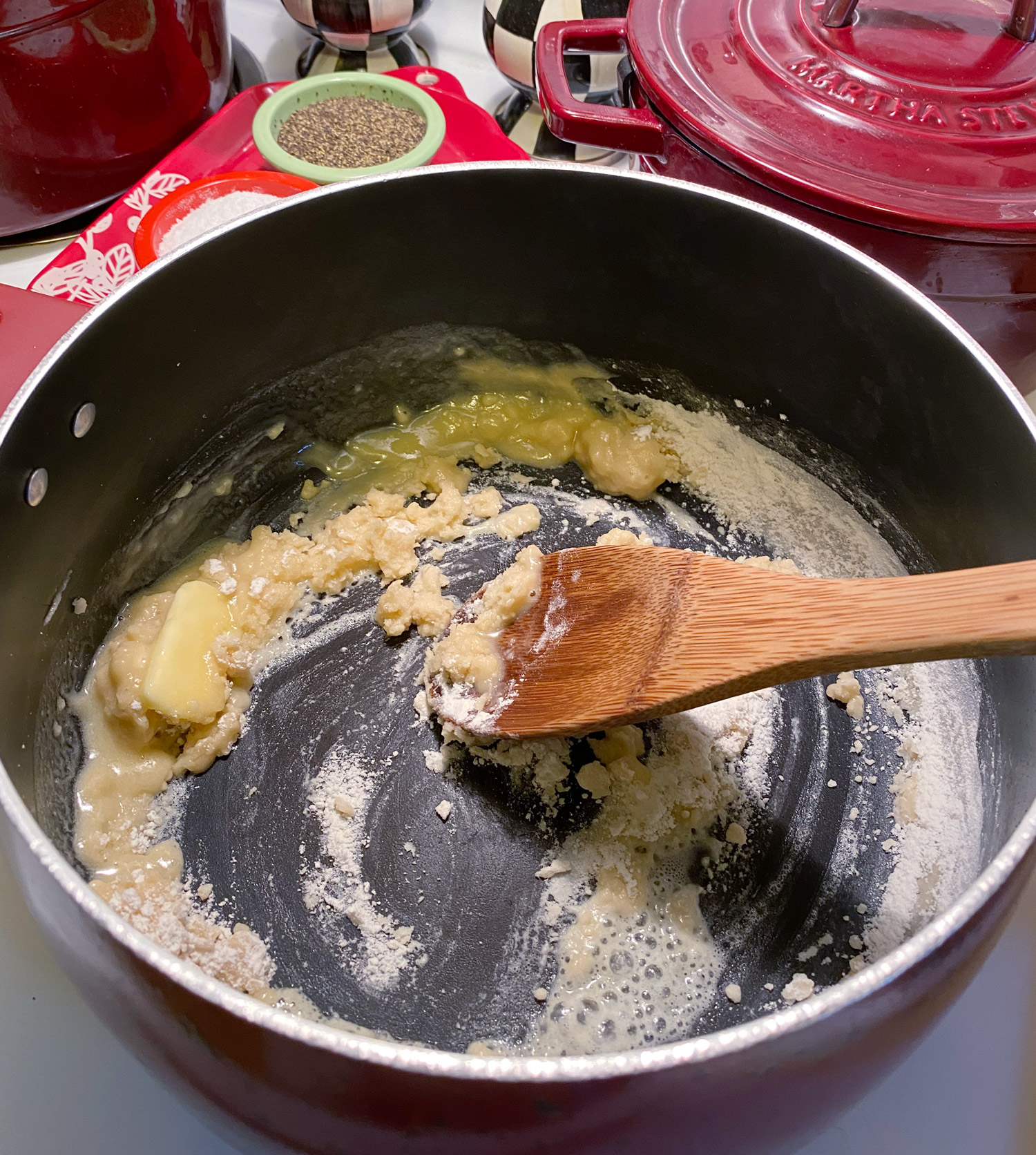 To make the cheese sauce, melt butter in sauce pot over medium-high heat and whisk in flour until combined and bubbling, 2 min.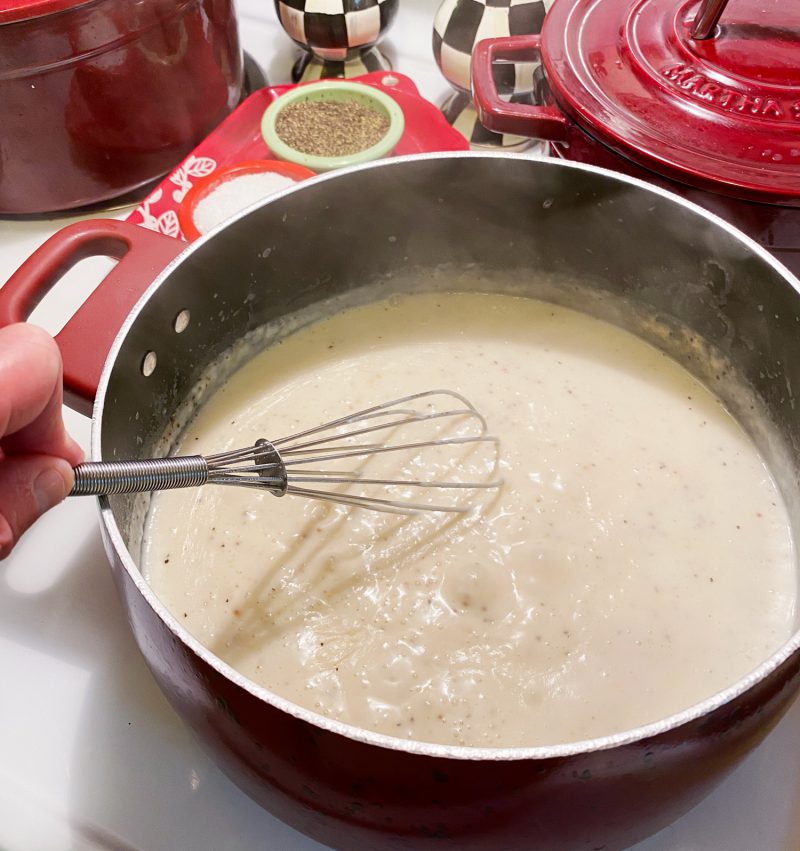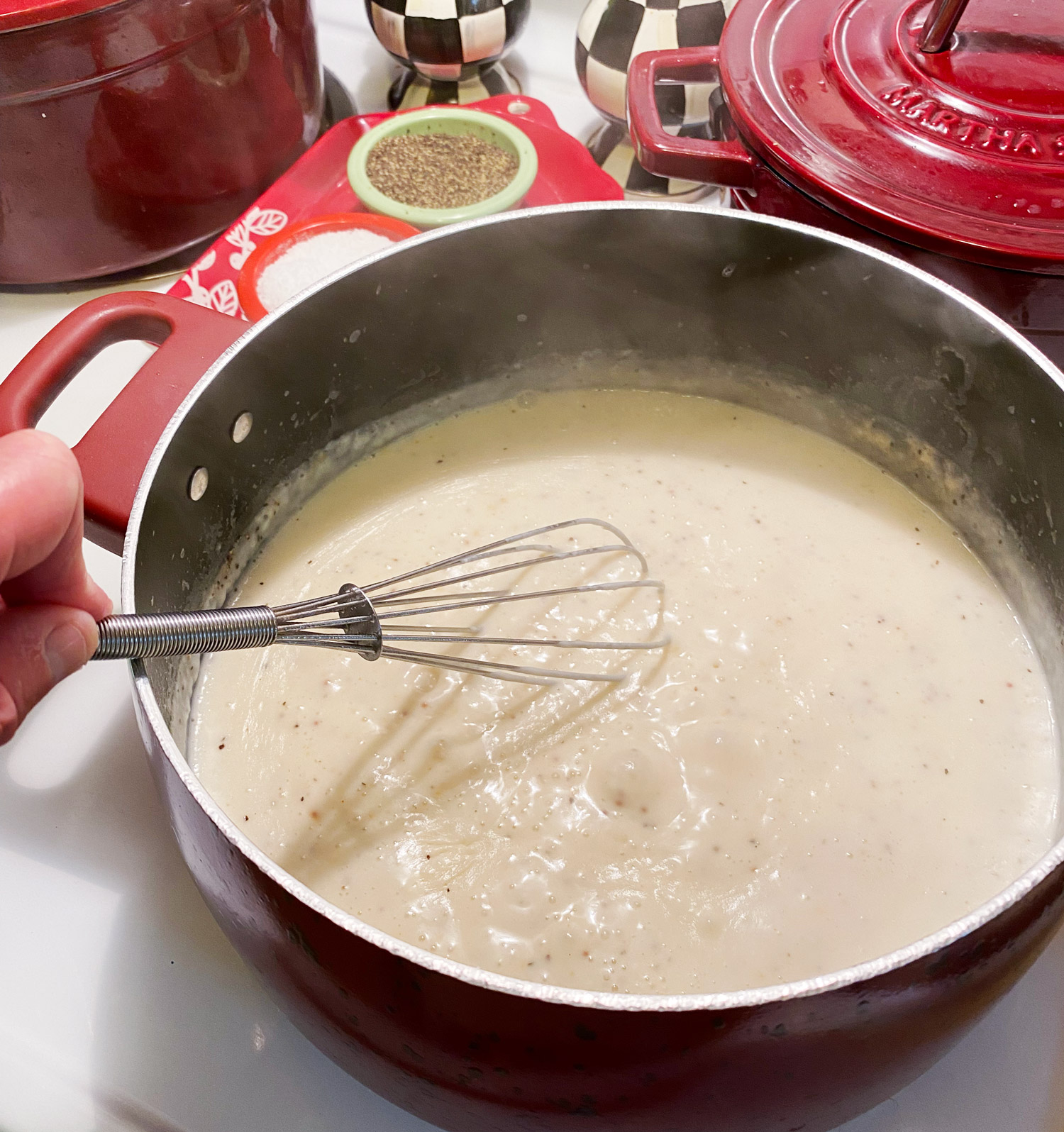 Add stock and bring to a simmer. Add milk and whisk well until bubbling and thickened. Stir in seasonings and Velveeta until smooth.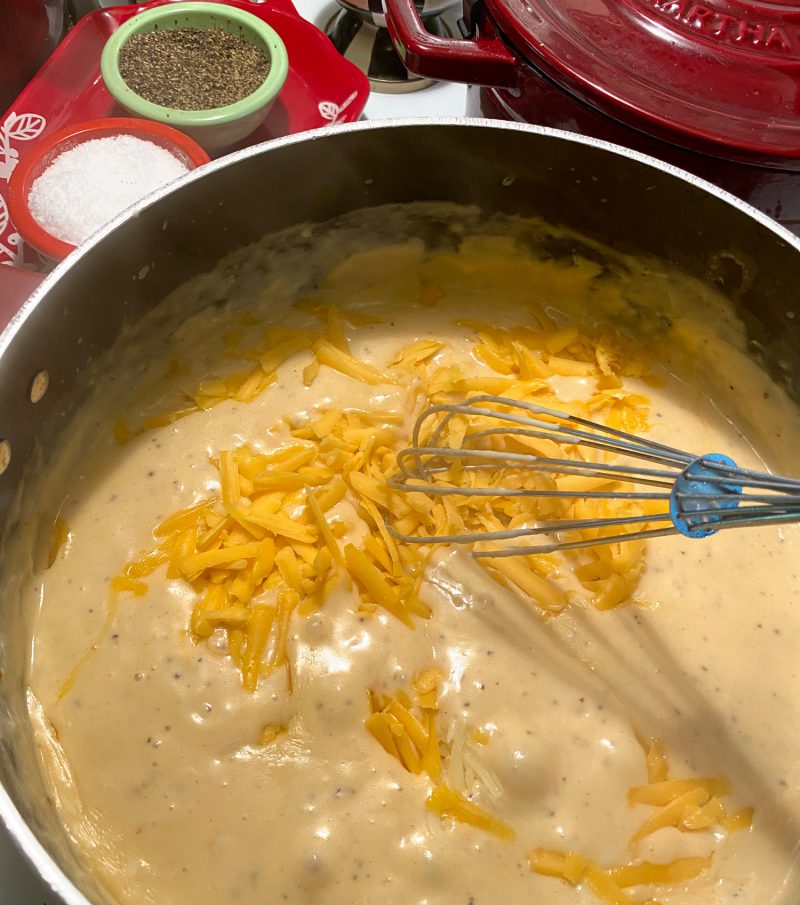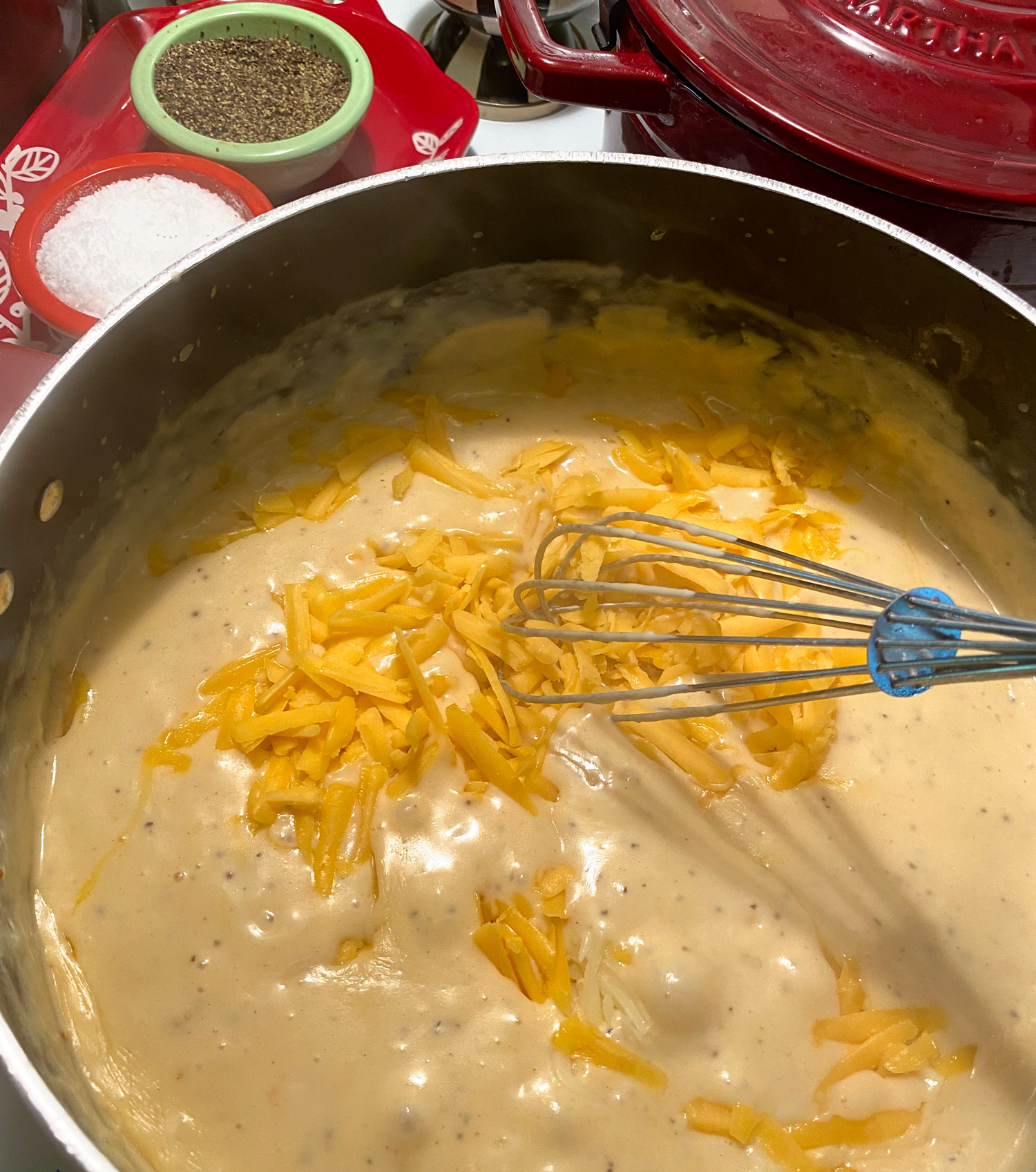 Add cheeses, reserving about a cup for finishing the top. Add parsley and stir all until smooth.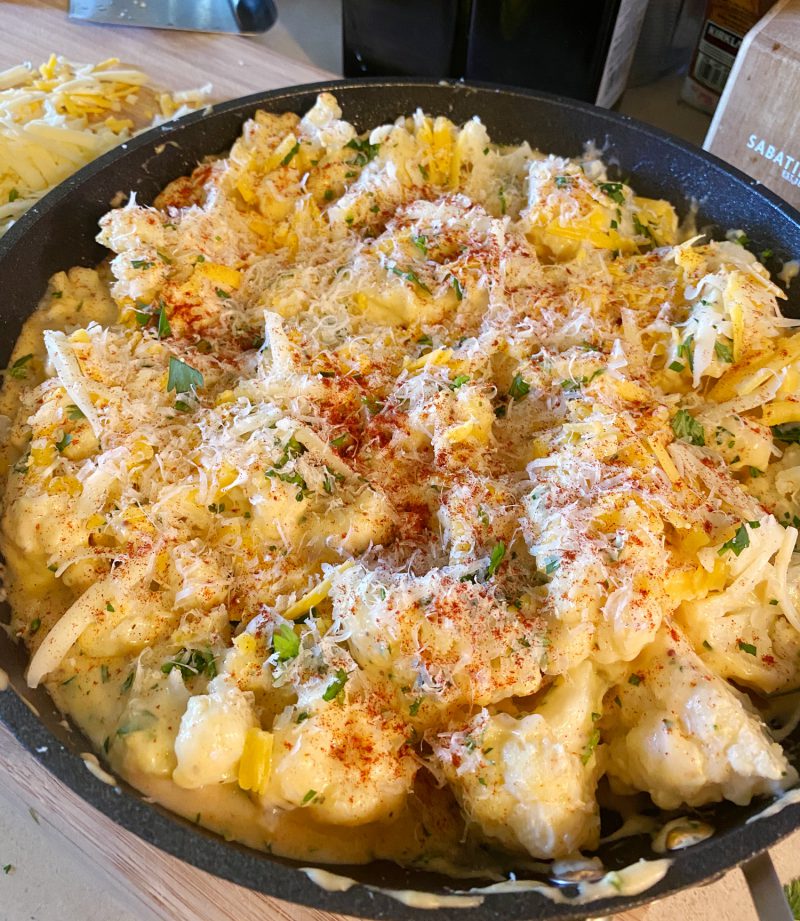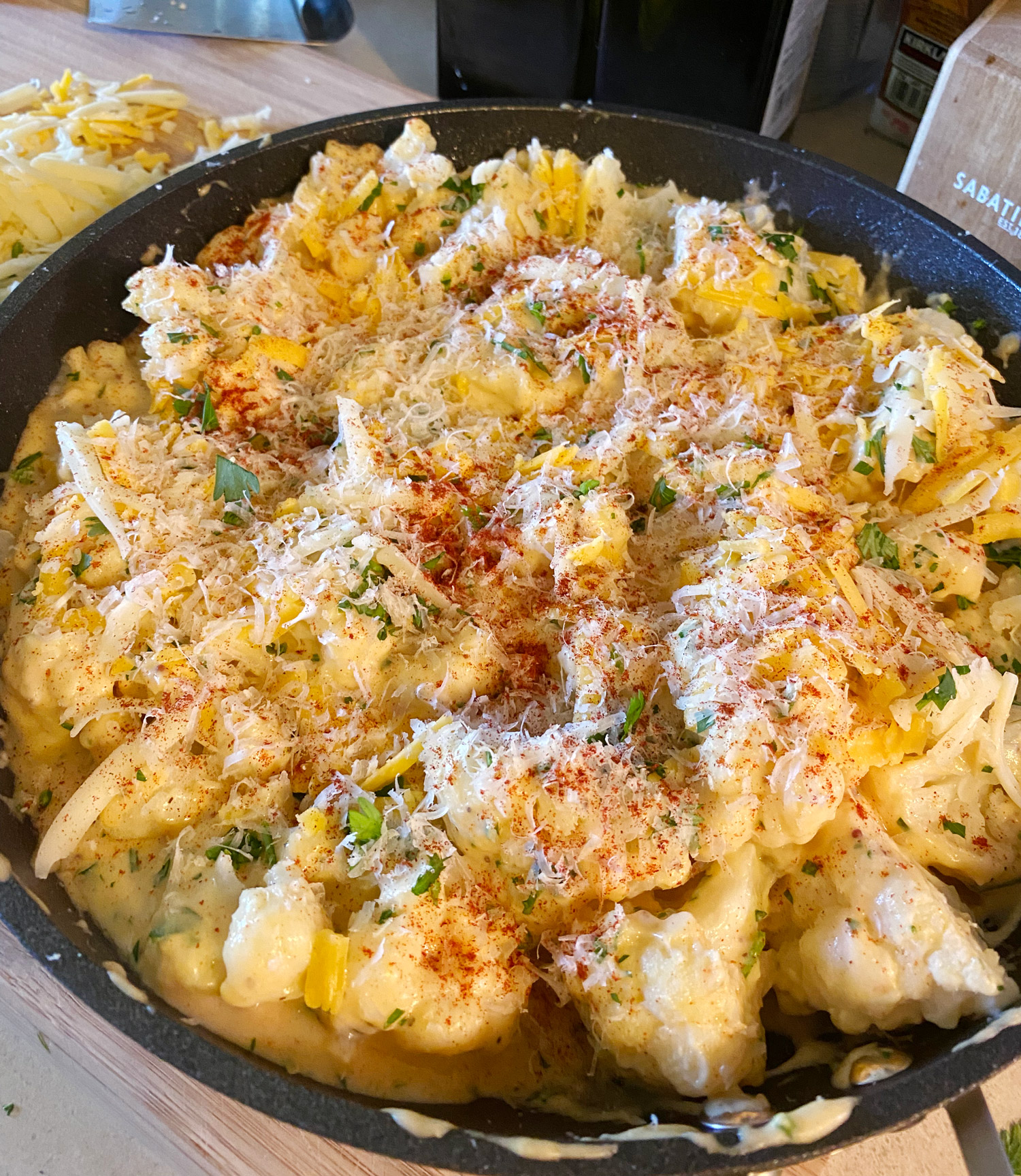 Add cauliflower to a large baking dish, pouring sauce over. Add remaining cup of cheeses on top and bake uncovered 10 min. Serve hot.
Meet the Makers
Felix & Greg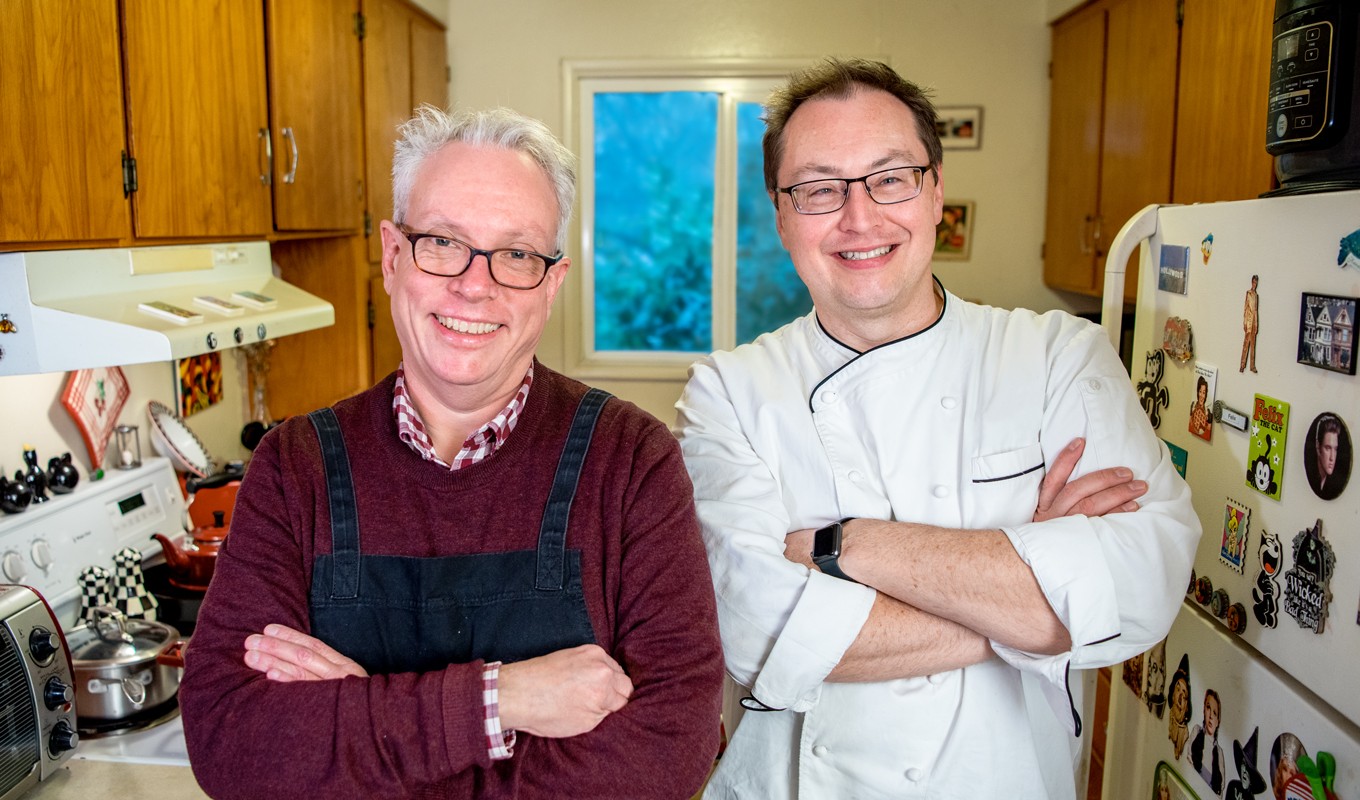 FELIX HUCK
Recipe Creator & Food Photographer
An artist and shutterbug, Felix finds beauty and inspiration in food and nature. He invents and photographs the recipes you'll find here.
GREG CABEZA
Professional Chef & Food Blogger
A food aficionado and lifelong music fan, Greg is an experienced artisan chef. He's also co-recipe creator and food blogger at Felix & Greg.
SUBSCRIBE TO OUR EMAILS
Good ideas could be cooking in your inbox. Sign up for our newsletter.