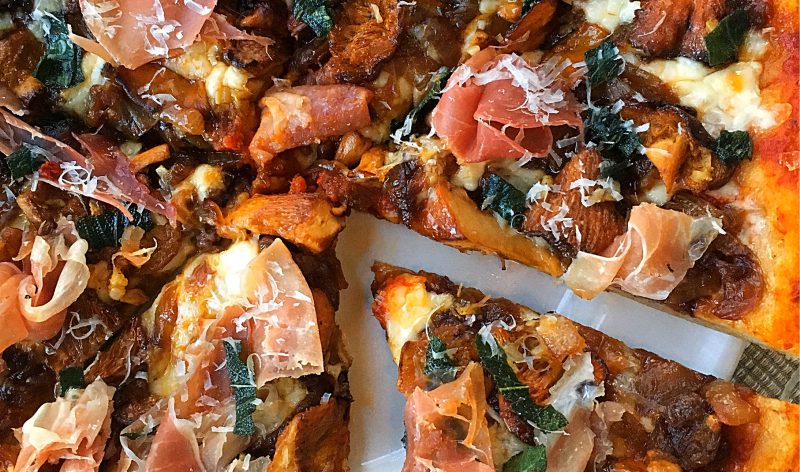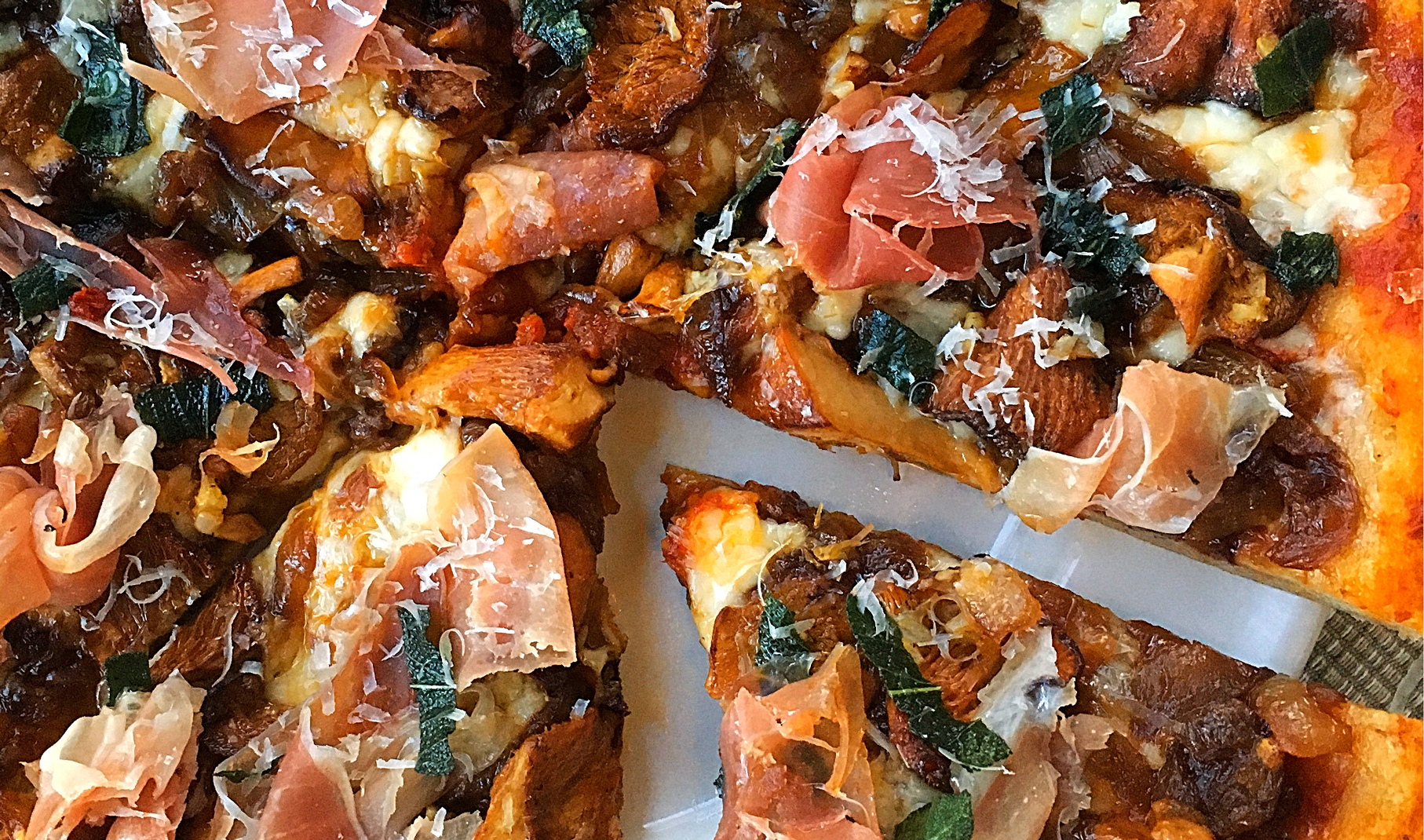 Oregon's mushroom season is a pretty big deal. Autumn brings so many wonderful varieties of wild mushrooms. Many foragers venture out daily to find fresh treasures from nearby sites to deliver to local markets. A magical abundance of chanterelles spring from the forest floor once the cool rains begin to fall. They cast a spell over us every year, with their beautiful golden color and buttery flavor. We use them generously when the season arrives, and we love them in everyday foods, like pastas and pizzas.
For this pizza recipe, we've added some caramelized onions, prosciutto and fried sage alongside sautéed chanterelle mushrooms; we like to cook the chanterelles lightly first to give them a bit of head start. Of course, you may alter these ingredients to suit to your taste. Rather it be vegetarian? Omit the prosciutto and add more mushrooms! If you prefer sausage or bacon to prosciutto, go for it! Try this pizza a dozen different ways on a dozen different days, and it will always be delicious.
We used a store-bought pizza dough ball and a jar of Rao's Homemade pizza sauce to speed things up. Our local market sells pizza dough and sauce, made fresh daily, and both are a huge help when you want to get a pizza into the oven quick. Try to get your hands on some fresh chanterelles, too. If you can't find chanterelles, cremini or portobello mushrooms (sliced thin and sautéed) make great substitutes.
Chanterelles, Sage & Prosciutto Pizza Recipe
SERVES
4
DIFFICULTY
Easy
PREP TIME
30 min
COOK TIME
15 min
DIET: Vegetarian, with prosciutto omitted
SERVES: 4
DIFFICULTY: Easy
PREP TIME: 30 min
COOK TIME: 15 min
DIET: Vegetarian, with prosciutto omitted
Ingredients
½ yellow onion, caramelized
6 oz chanterelle mushrooms, sliced
2 cloves garlic, minced
2 T olive oil
6 sage leaves, fried
16 oz pizza dough ball
4 oz pizza sauce
4 oz mozzarella, shredded
2 oz prosciutto, thinly sliced and torn into small strips
Instructions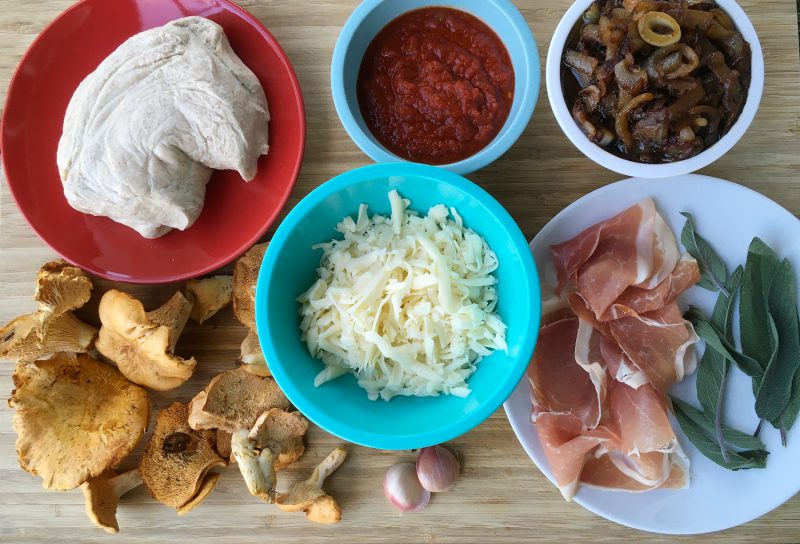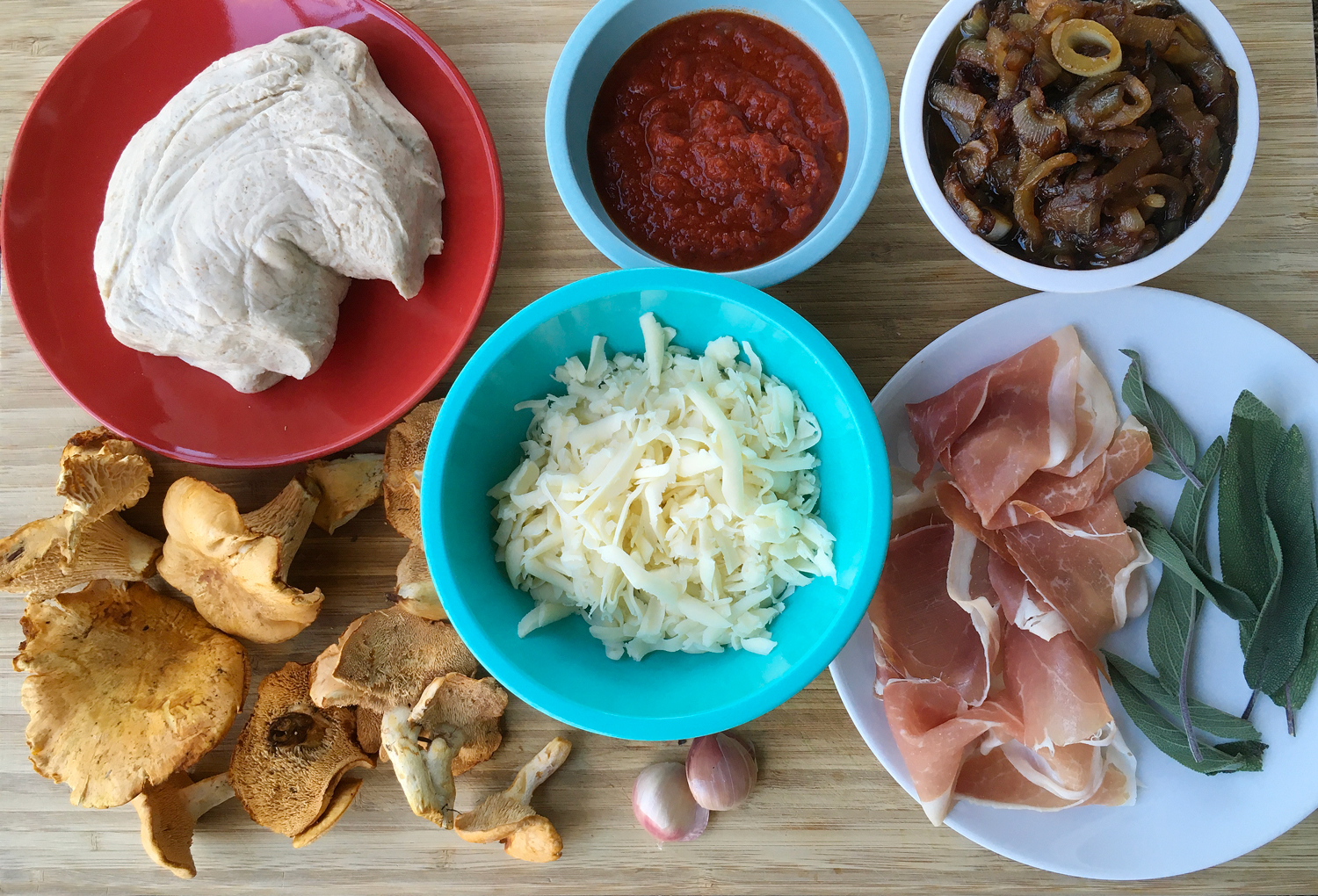 Gather ingredients and preheat oven to 425°.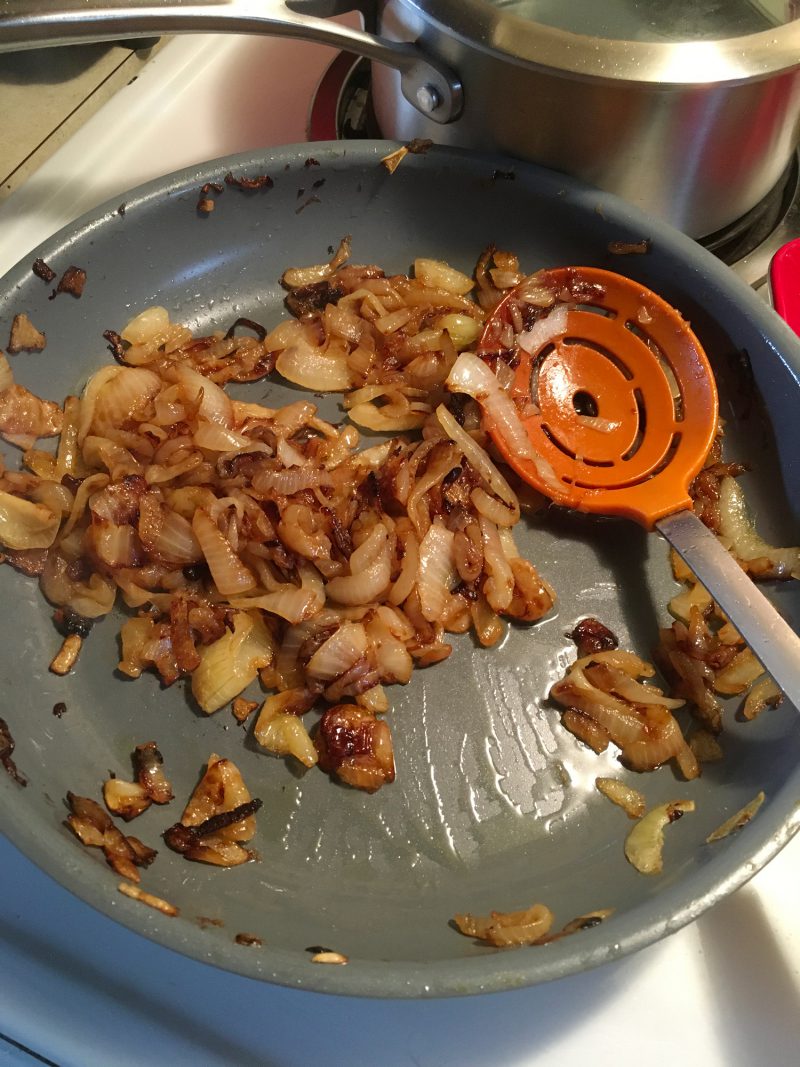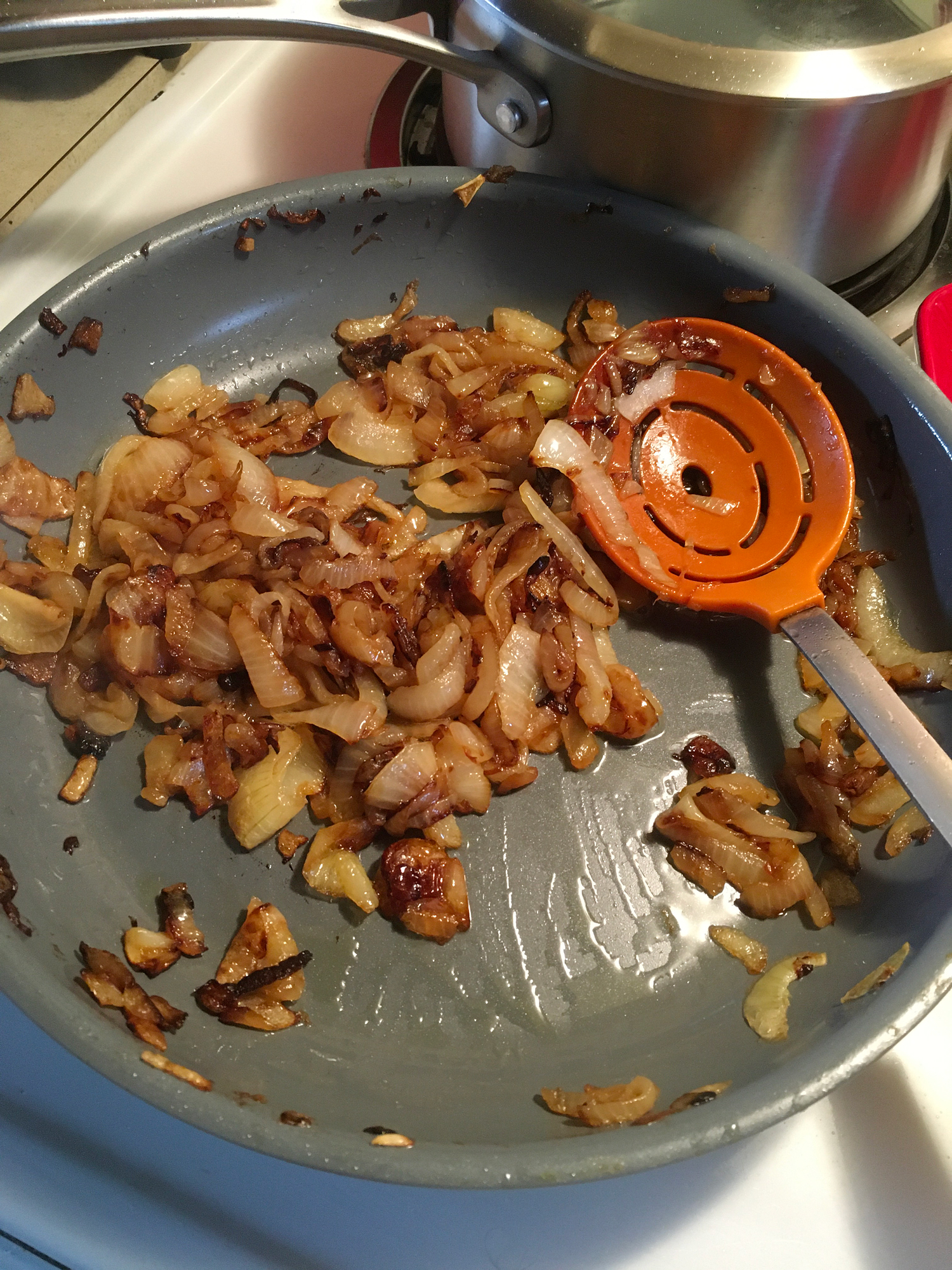 Prepare the caramelized onions by cooking slowly in skillet with 1 T olive oil until very soft.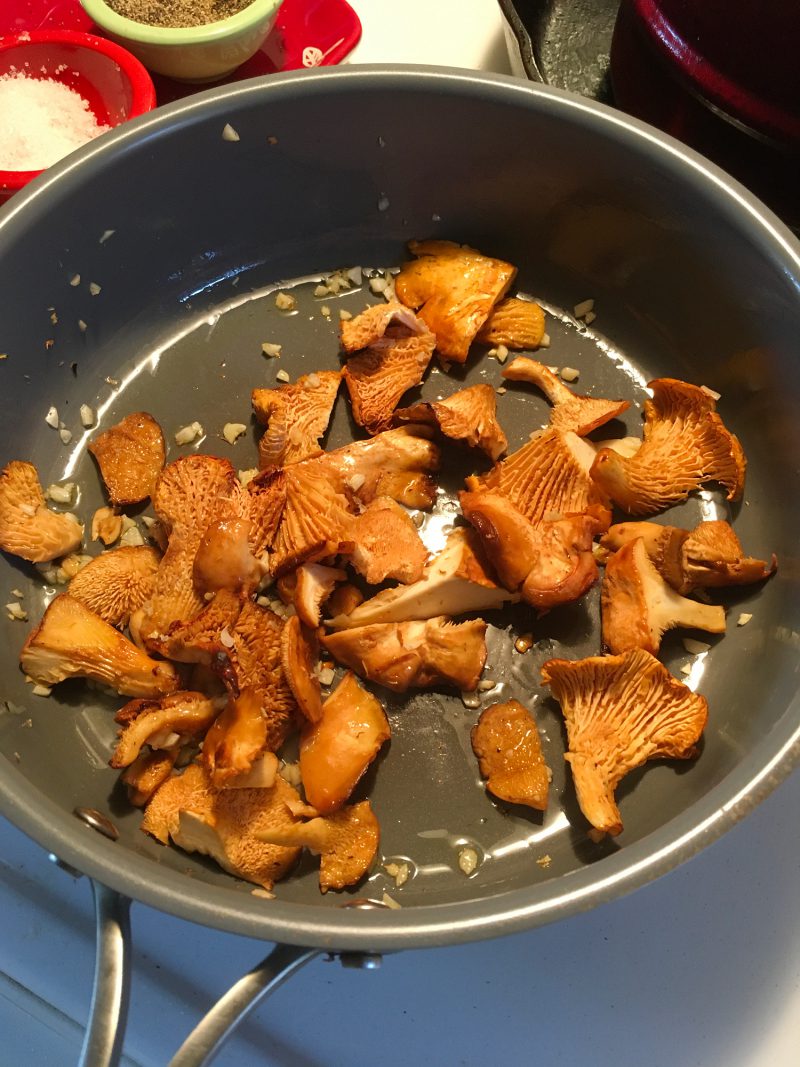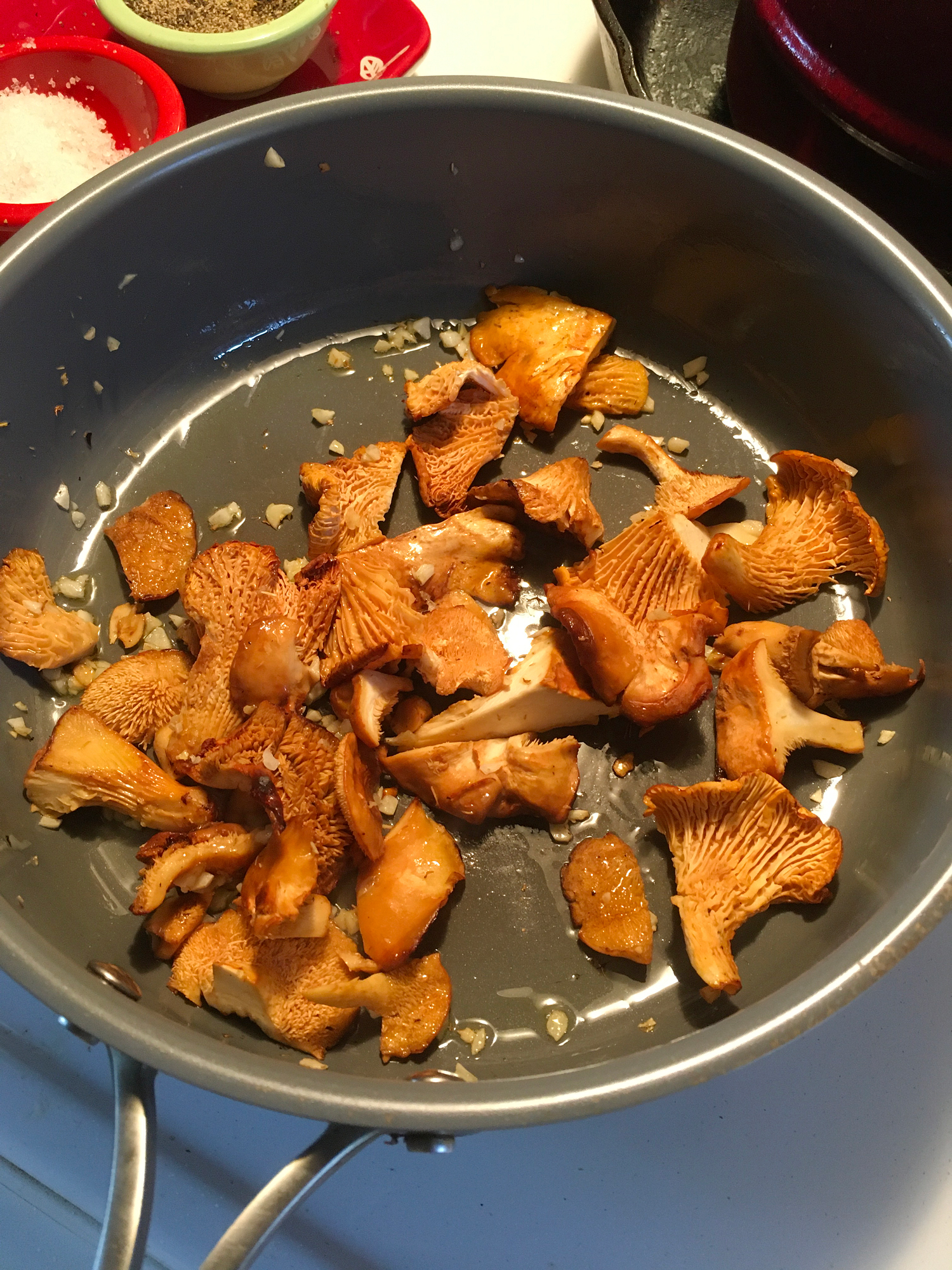 Sauté mushrooms and garlic with a drizzle of olive oil, just until soft. Fry sage in a little hot olive oil until crisp. Reserve all to build pizza. Stretch pizza dough to fit on sheet pan by tossing the dough gently until it warms and relaxes – don't worry if it isn't a perfect circle; simply stretch it gently without tearing and go for it when it fits your pizza pan or stone. Evenly spread pizza sauce over dough. Sprinkle lightly with mozzarella cheese. Top with onions, mushrooms and a bit more cheese. Bake in hot oven 15-18 min until edges are crisp and center of pizza is done; lift edge and check bottom for browning. Remove from oven and add fried sage and torn prosciutto. Sprinkle with freshly grated Parmesan cheese, if desired. Serve immediately.
Meet the Makers
Felix & Greg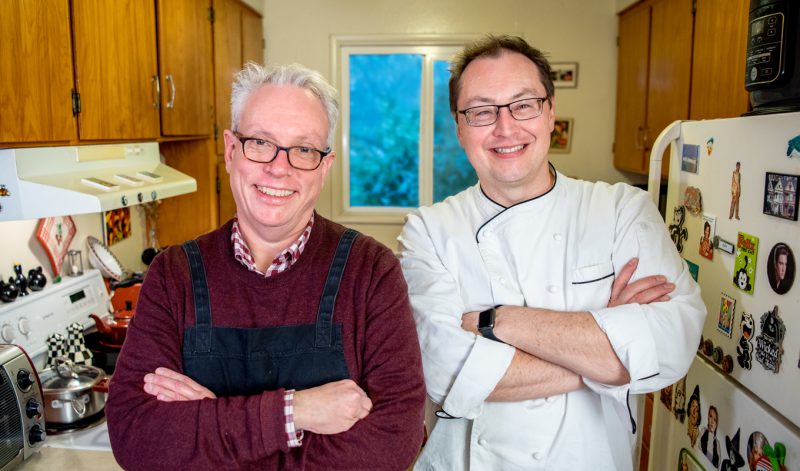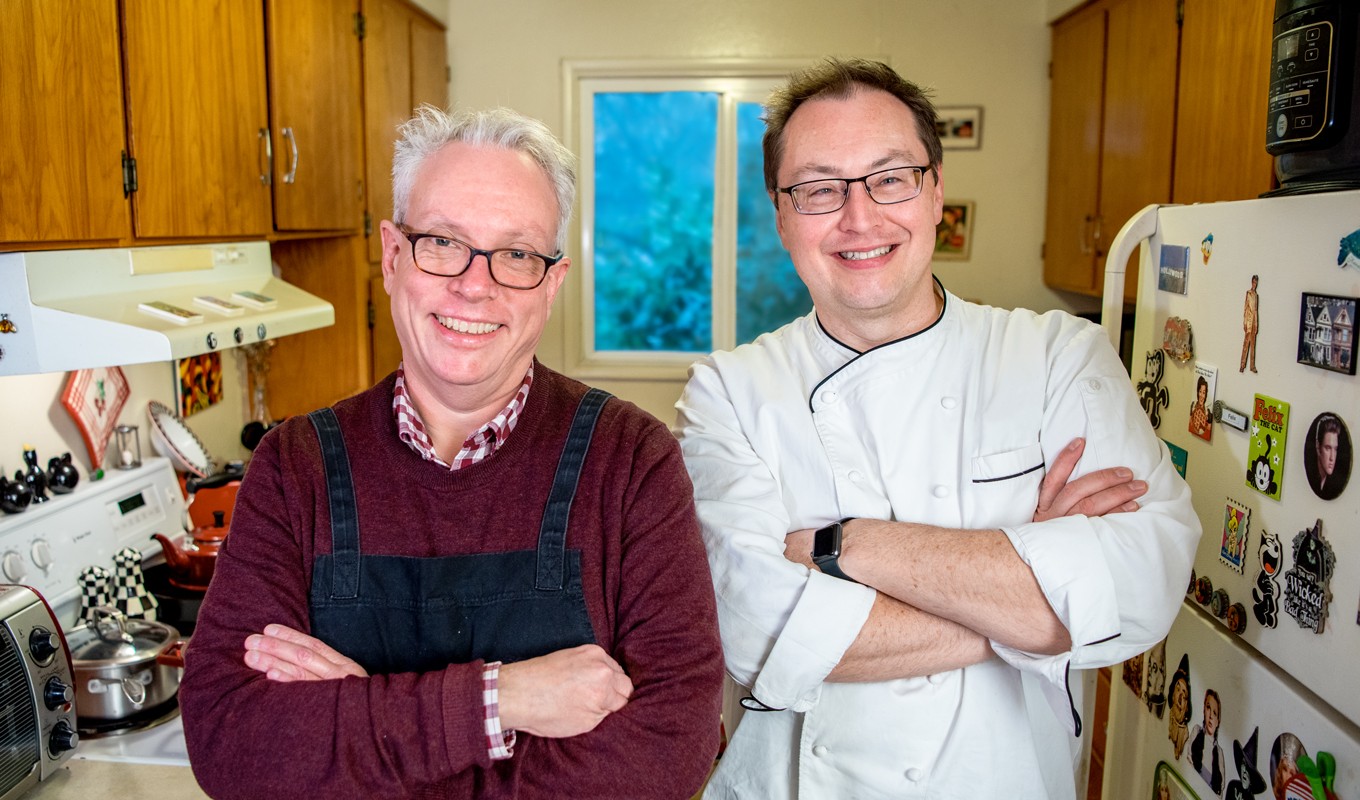 FELIX HUCK
Recipe Creator & Food Photographer
An artist and shutterbug, Felix finds beauty and inspiration in food and nature. He invents and photographs the recipes you'll find here.
GREG CABEZA
Professional Chef & Food Blogger
A food aficionado and lifelong music fan, Greg is an experienced artisan chef. He's also co-recipe creator and food blogger at Felix & Greg.
SUBSCRIBE TO OUR EMAILS
Good ideas could be cooking in your inbox. Sign up for our newsletter.