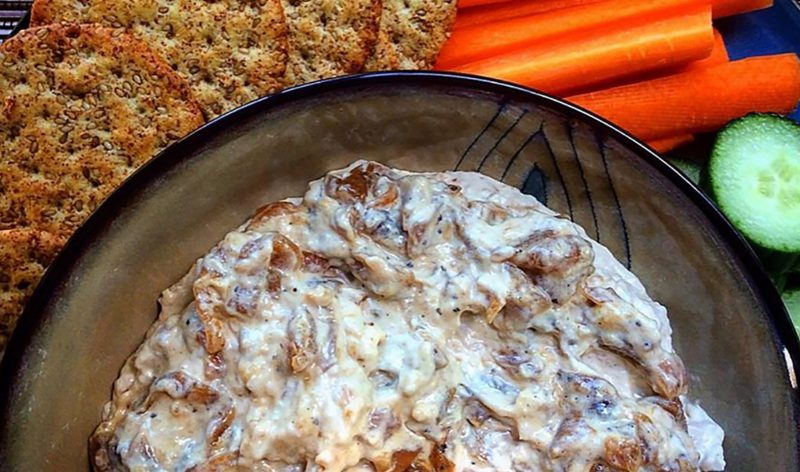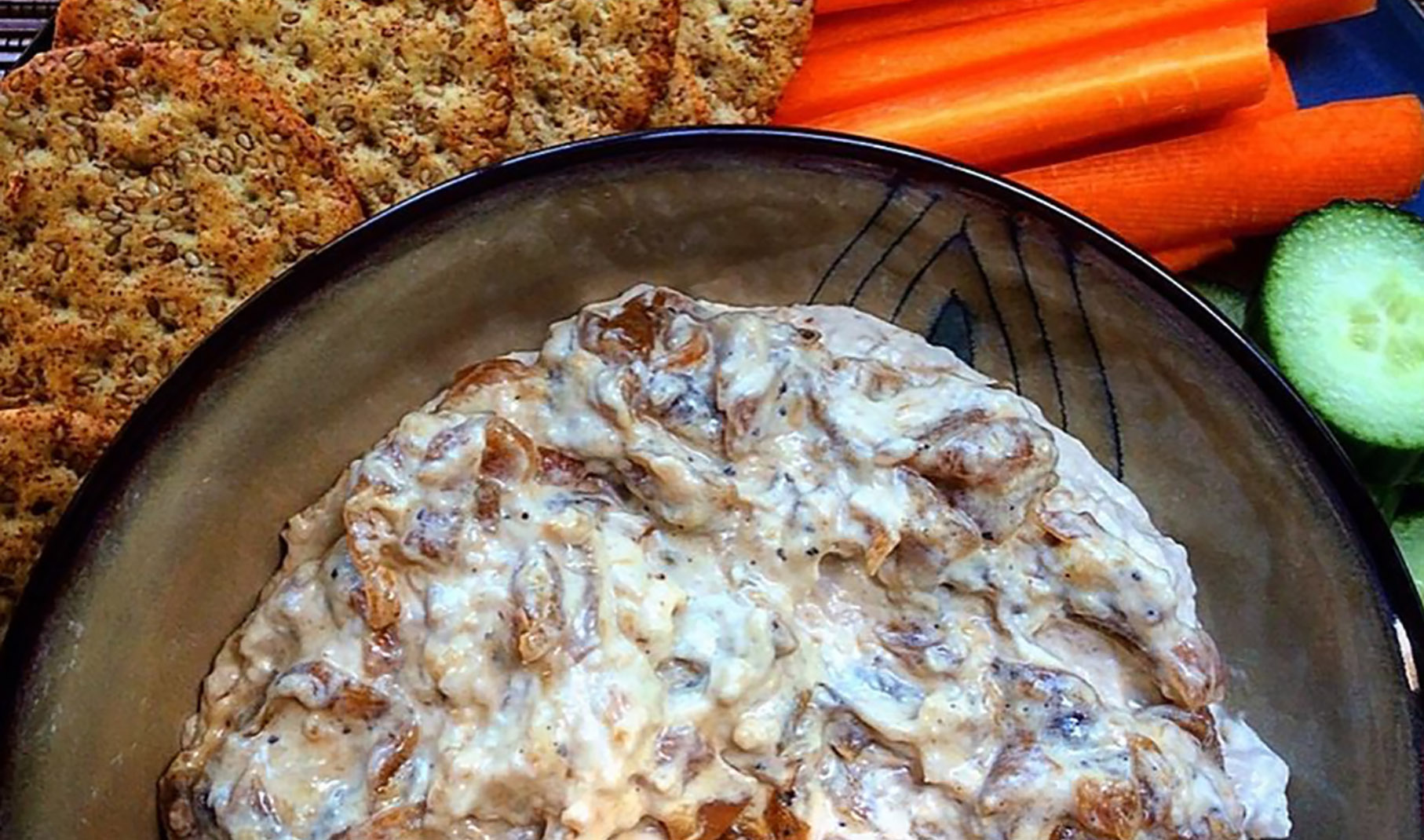 Want something fun, easy and fantastic to serve at your next get-together? Felix's caramelized onion dip is amazing, simple and can be made a day or two ahead, so you can just mic drop it on your guests and soak up all the glory. Serve with some toasty bread, crackers and vegetables for a sure-fire crowd favorite. The secret is in the caramelizing of the onions—it takes time, about 45 minutes to do it correctly, so give yourself at least that, but it is so worth the effort. Simply slice the onions and slowly cook until the natural sugars release and the onions begin to form a jammy sweet and savory mix. This is a great method for other uses, as well, such as topping burgers, pizzas or sandwiches—caramelized onions make a killer grilled cheese! This dip is seriously next level, owing all its flavor to the sweet and savory onions.
Caramelized Onion Dip Recipe
SERVES
8
DIFFICULTY
Easy
PREP TIME
10 min
COOK TIME
45 min
SPECIAL TOOLS
Food processor
DIET: GF, Vegetarian
Caramelized Onion Dip Recipe
SERVES: 8
DIFFICULTY: Easy
PREP TIME: 10 min
COOK TIME: 45 min
SPECIAL TOOLS: Food processor
DIET: GF, Vegetarian
Ingredients
5 lg yellow onions, halved and sliced
2 T butter
3 T extra virgin olive oil
1 T fresh thyme
8 oz cream cheese (1 brick), softened
1 c sour cream
1 c mayo
pinch salt and pepper
pinch cayenne pepper (optional)
Instructions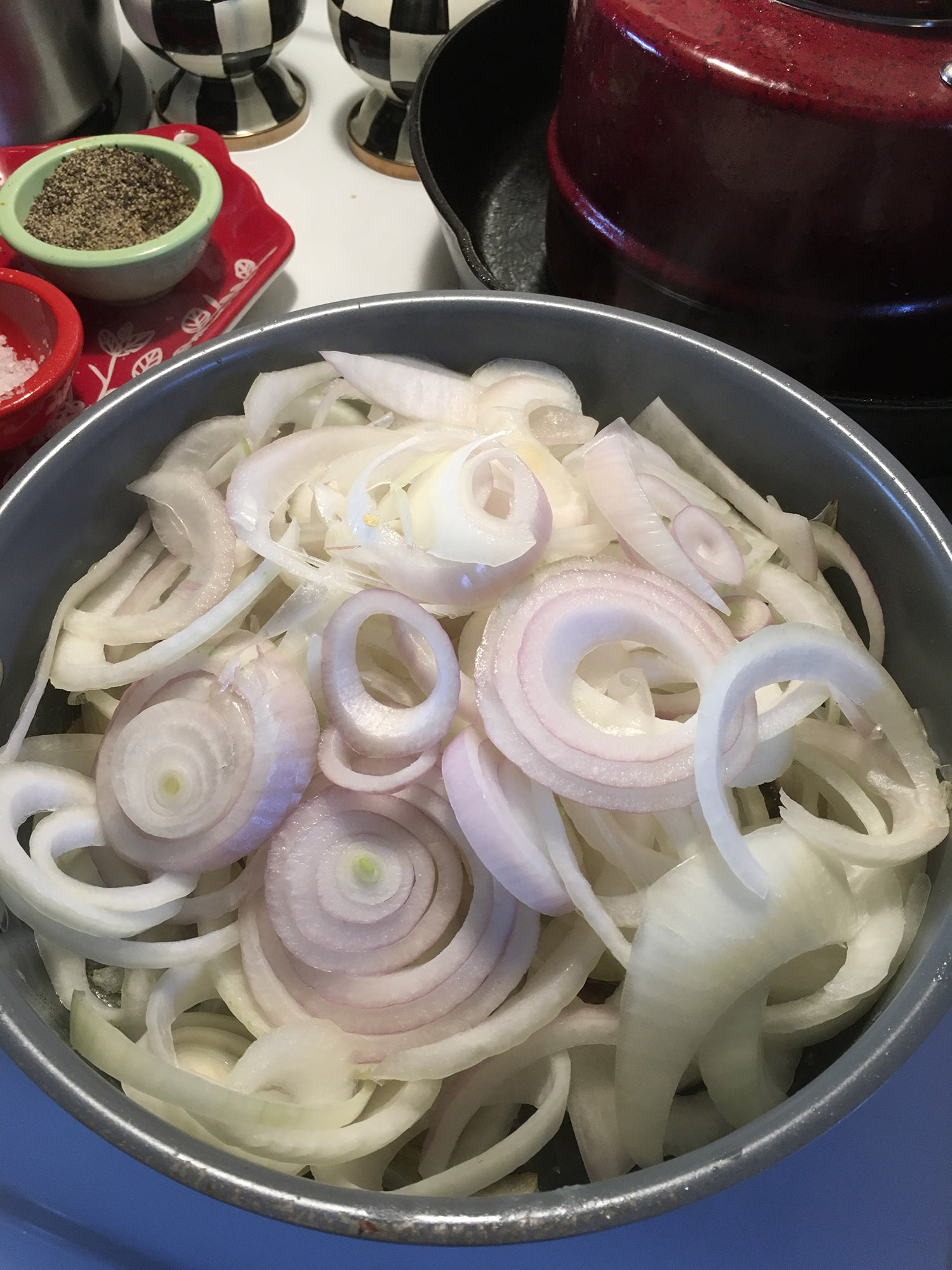 In large skillet or heavy pot, cook onions in butter and oil over medium-high heat for 1 min.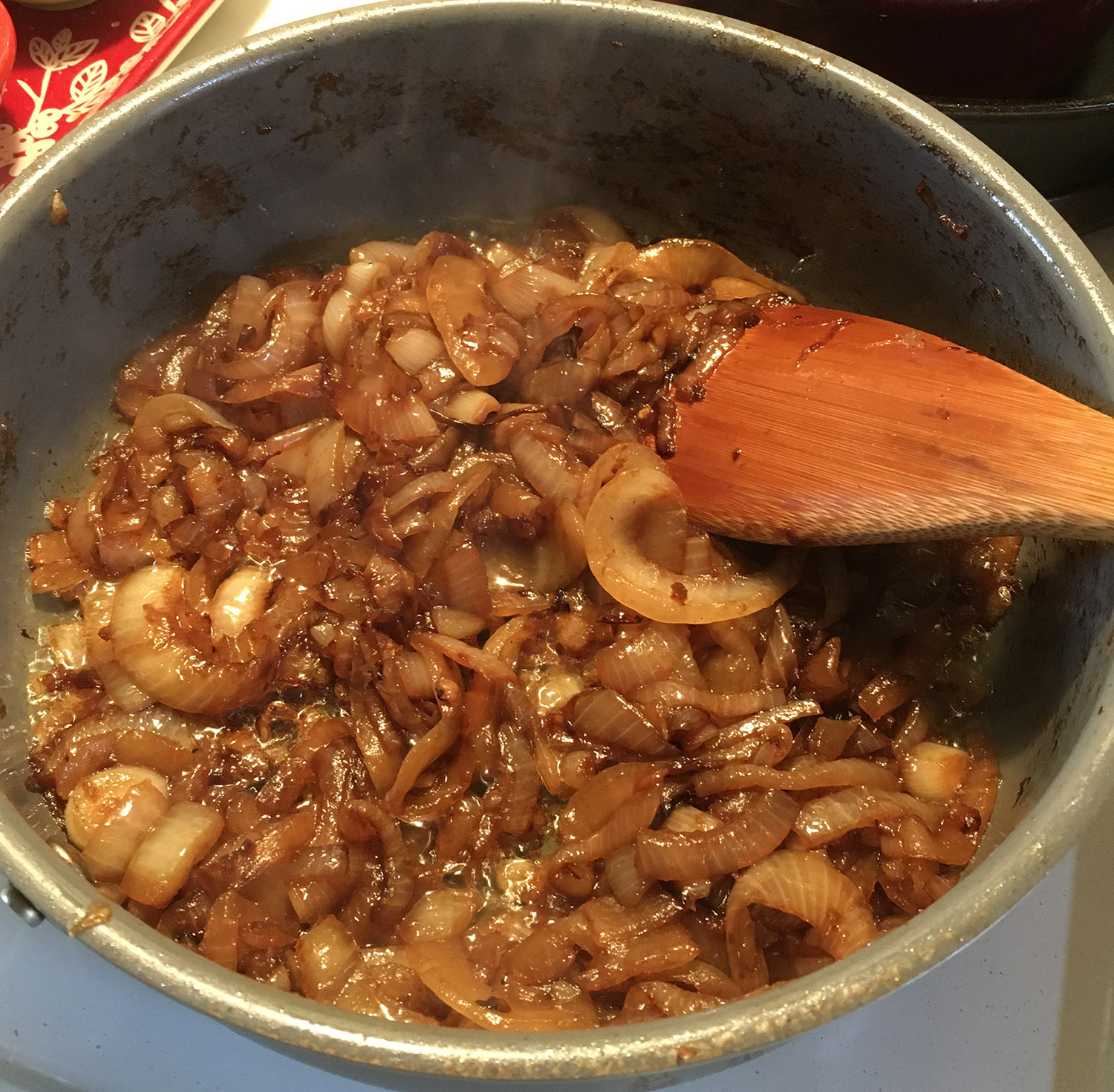 Reduce heat to medium low, cooking 45 minutes until very soft, deeply golden brown and aromatic. If onions do not seem to be cooking, turn heat to medium, but avoid rushing this process. If they begin to fry on edges, reduce heat; onions will take at least 30 minutes for the cellulose to break down and begin to release their natural sugars, before caramelizing slowly.
When done, cool to handle and add to processor. Pulse several times until a chunky puree is achieved. Add remaining ingredients and process until well combined. Chill well. Serve with vegetables, chips, crackers, and/or bread.
Meet the Makers
Felix & Greg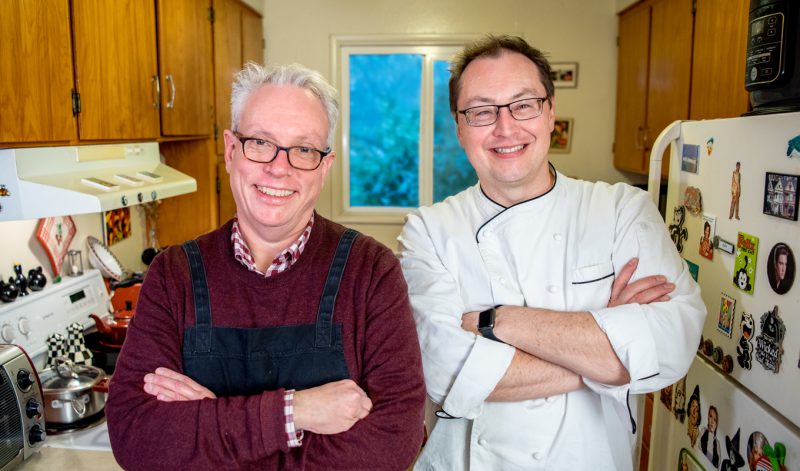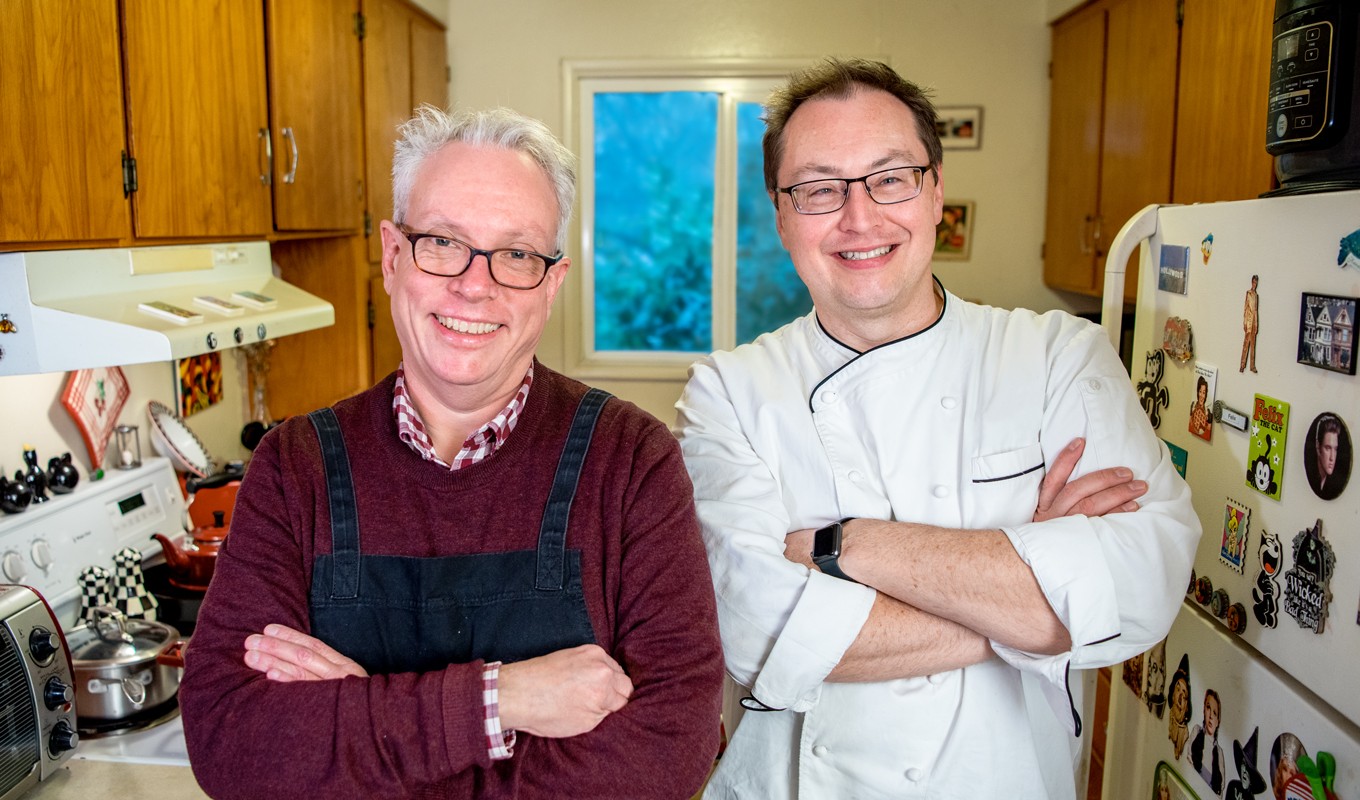 FELIX HUCK
Recipe Creator & Food Photographer
An artist and shutterbug, Felix finds beauty and inspiration in food and nature. He invents and photographs the recipes you'll find here.
GREG CABEZA
Professional Chef & Food Blogger
A food aficionado and lifelong music fan, Greg is an experienced artisan chef. He's also co-recipe creator and food blogger at Felix & Greg.
SUBSCRIBE TO OUR EMAILS
Good ideas could be cooking in your inbox. Sign up for our newsletter.