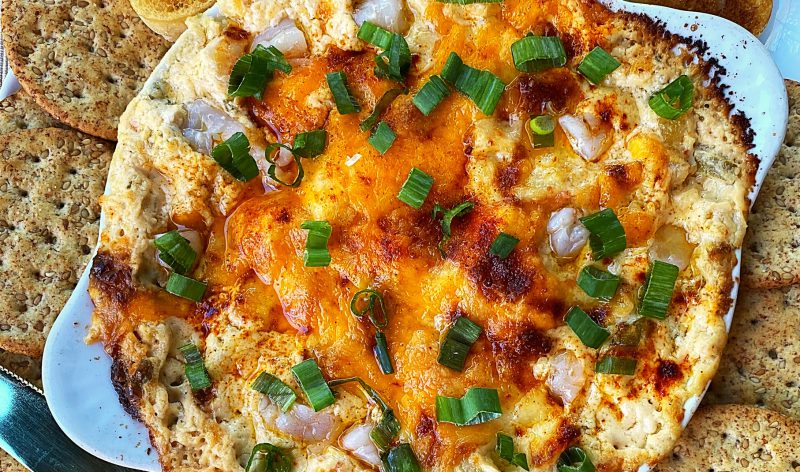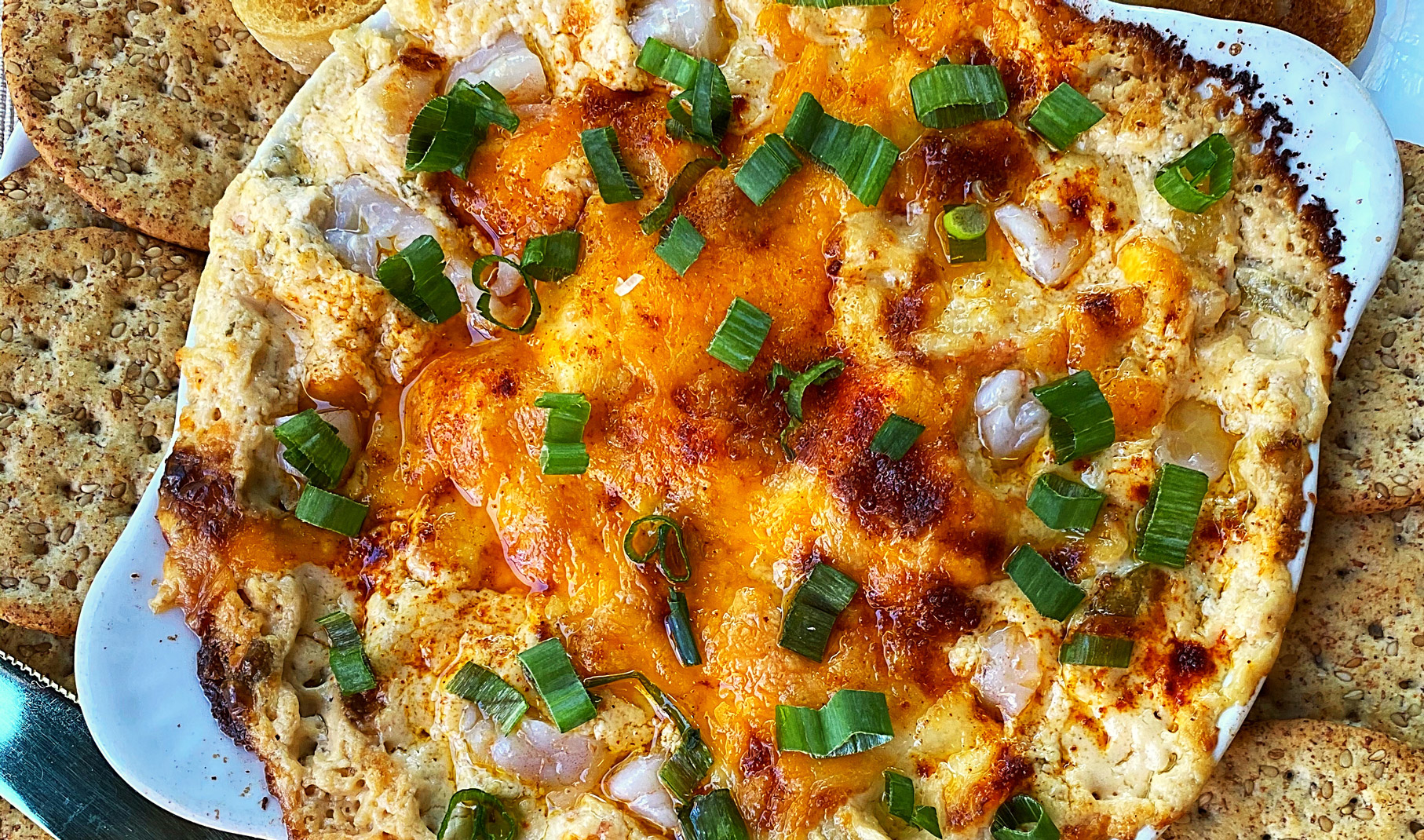 Felix and I love crab. And shrimp. And cheese! Whenever we're at the Oregon coast, fresh Dungeness crab always seems to be the first bite we seek . A popular combo around here is crab, shrimp and beloved Tillamook cheese. We took those favorite flavors and ran, creating something simply sublime. This, my friends, beats any crab dip we've ever had anywhere, and we are absolutely prepared to back up that statement. You simply have to try one taste of this decadent hot goodness and any debate will be over. We think you'll love this perfectly Pacific Northwest appetizer loaded with plump crab, sharp cheddar, creamy garlic herb Boursin and a heap of juicy shrimp. This dish can be made a day or two in advance, then baked when ready to serve. It's perfect for get-togethers and just needs some toasty bread or crackers and fresh veggies to scoop up that creamy, warm goodness. It's also fantastic baked over some toasted artisan bread until hot and golden.
A tip when heating the dip: Do not pack it very deep in your baking dish, instead create a thin layer no more than 1" thick for best results. Just cook until golden and bubbling, being careful not to overcook the delicate crab and shrimp, then garnish with a bit of green onions or chopped parsley for fresh flavor to finish.
Bubbling Baked Crab Dip Recipe
Ingredients
8 oz cream cheese, room temp
5.2 oz pkg Boursin Garlic and Herb Cheese, room temp
1 lg shallot, minced
1 c Tillamook jack cheese, shredded
1 c Tillamook sharp cheddar, shredded
1 c Parmesan
zest and juice of 1 lemon
3 green onions, chopped
1 c mayo
pinch salt and pepper
1 t Old Bay Seasoning
2 dashes Worcestershire sauce
2 dashes hot sauce
1 lb raw shrimp, chopped
8 oz crab meat
Instructions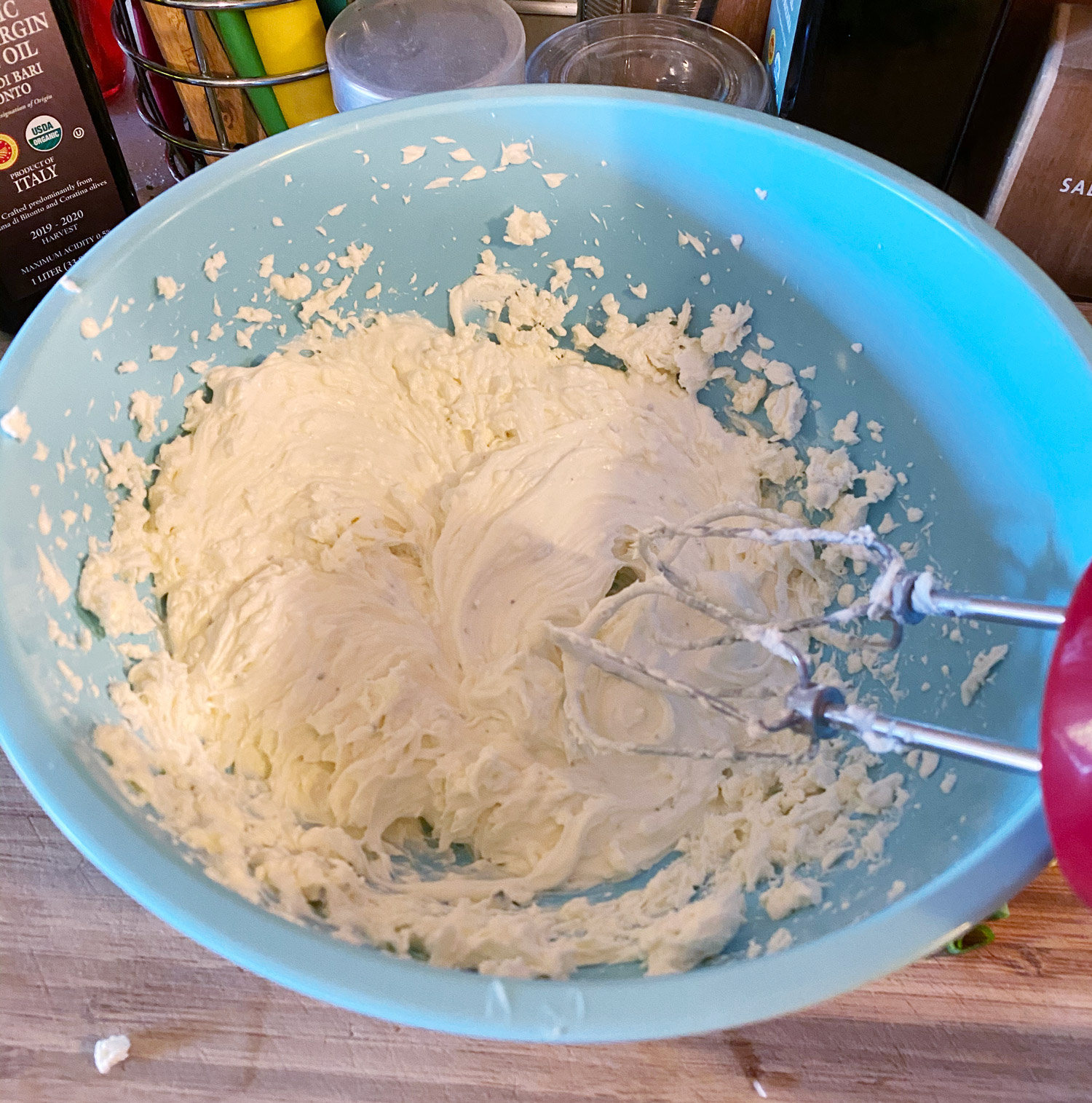 Combine cream cheese and Boursin cheese with hand mixer.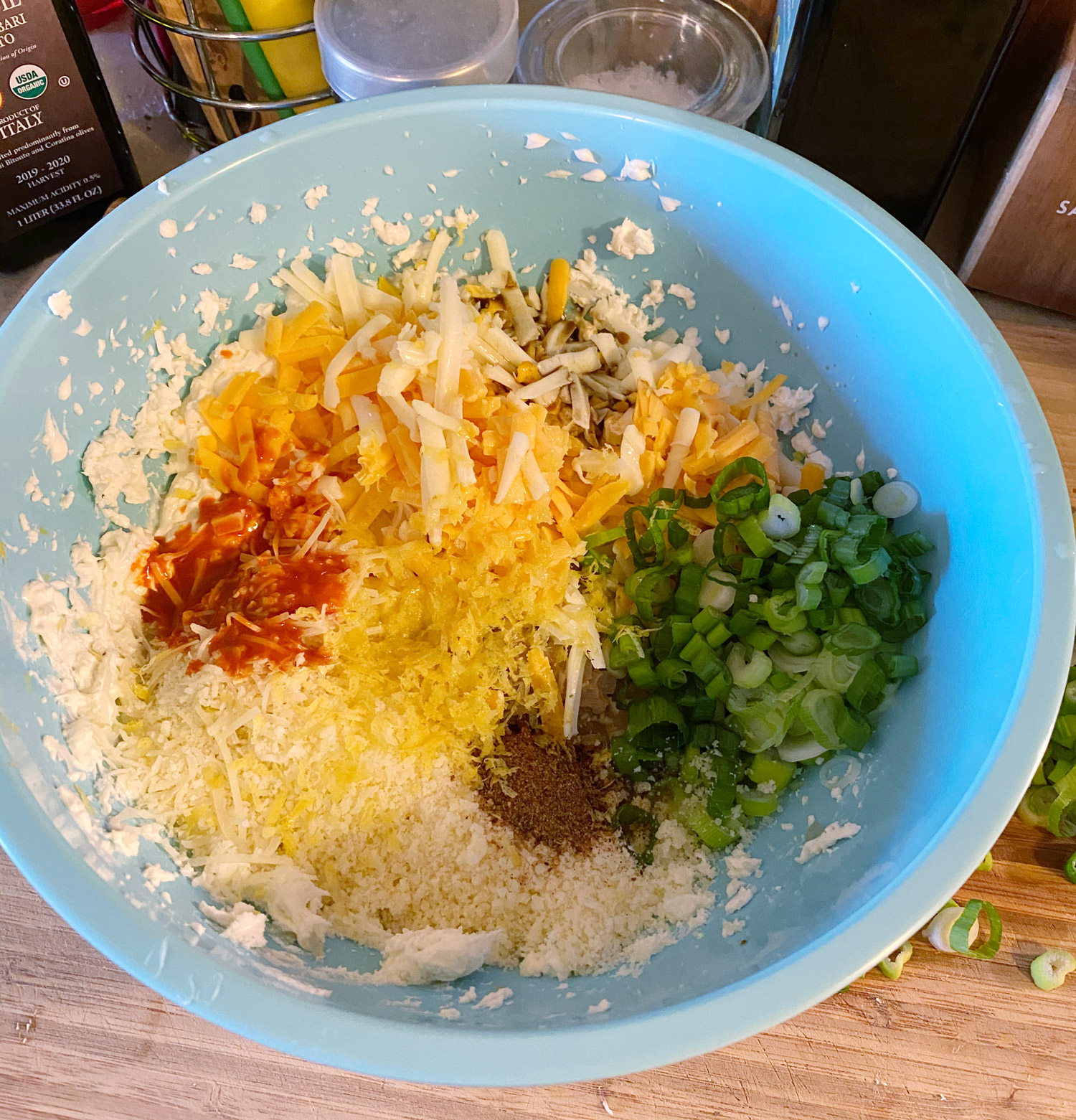 Blend in shallots, remaining cheeses, lemon juice and zest, green onions, mayo, spices and sauces.
Fold in crab and raw shrimp. Transfer to a shallow baking dish. Bake at 375° for 25-30 minutes, until golden and bubbling. Serve with crackers, cucumber and crudites, as desired.
Meet the Makers
Felix & Greg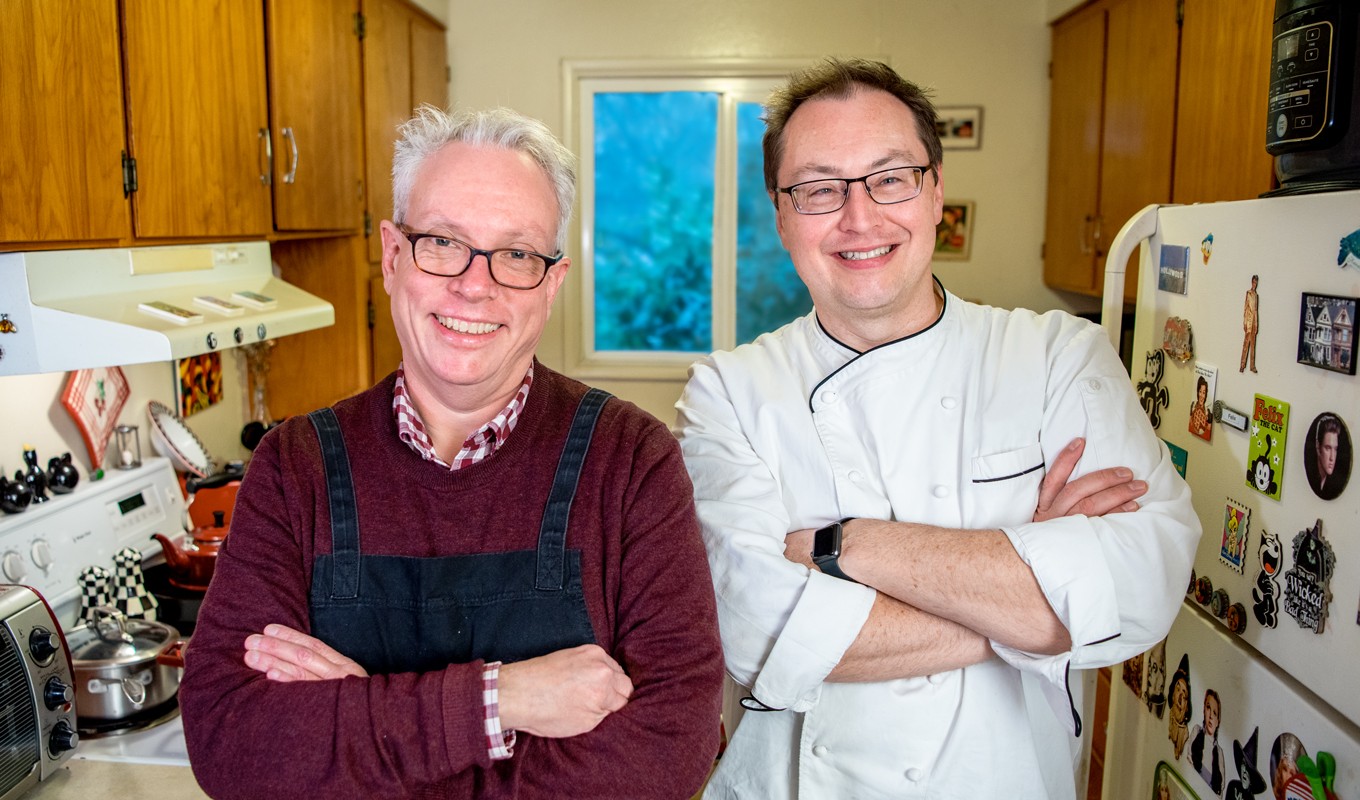 FELIX HUCK
Recipe Creator & Food Photographer
An artist and shutterbug, Felix finds beauty and inspiration in food and nature. He invents and photographs the recipes you'll find here.
GREG CABEZA
Professional Chef & Food Blogger
A food aficionado and lifelong music fan, Greg is an experienced artisan chef. He's also co-recipe creator and food blogger at Felix & Greg.
SUBSCRIBE TO OUR EMAILS
Good ideas could be cooking in your inbox. Sign up for our newsletter.