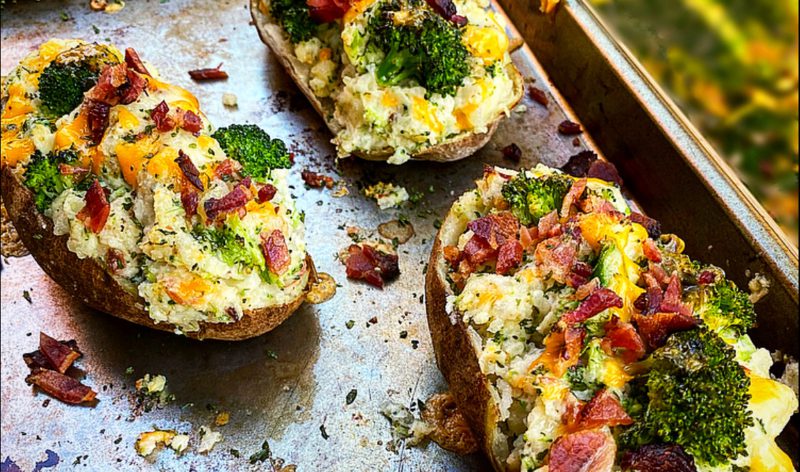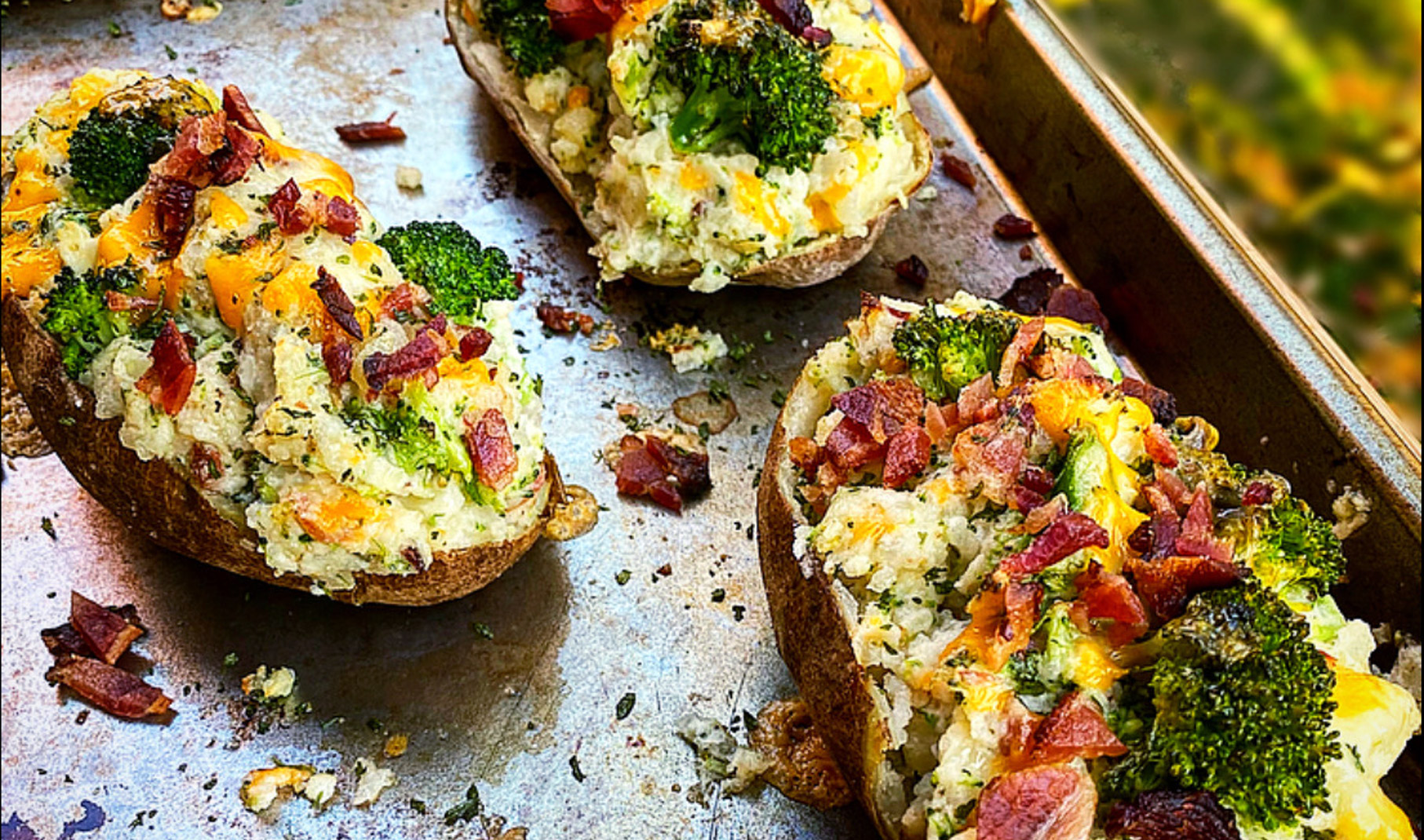 You can probably tell by now that we love comfort foods, and what's more comforting than twice-baked potatoes? When the weather gets cooler, we will bake potatoes a dozen different ways, like roasted simply with Parmesan, or smashed with plenty of butter and high-quality cheese melted on top. Twice-baked potatoes are great because it's easy to add different flavors, like tomato, bacon and cheddar or plenty of green onions, sour cream, Parmesan and horseradish. Felix and I love Boursin cheese, so we decided to give it a try this time; it added a wonderful creaminess to our humble but amazing spuds. These are so delicious and satisfying that they can easily be a meal on their own. However, we prefer serving them with some perfectly roasted chicken and a bit of buttered carrots for that home-sweet-home meal that just can't be had anywhere else but at your table.
Broccoli, Bacon and Boursin Twice-Baked Potatoes Recipe
SERVES
6
DIFFICULTY
Medium
PREP TIME
20 min
COOK TIME
1 ½ hours
DIET: GF
Broccoli, Bacon and Boursin Twice-Baked Potatoes Recipe
SERVES: 6
DIFFICULTY: Medium
PREP TIME: 20 min
COOK TIME: 1 ½ hours
DIET: GF
Ingredients
3 lg Russet potatoes
½ lb broccoli florets, blanched
1 pkg (5.2 oz) Boursin garlic and herb cheese
1 c sour cream
¼ c butter, melted
½ c cheddar cheese, shredded
½ c jack cheese, shredded
5 strips bacon, cooked crisp, chopped small
salt and pepper to taste
Instructions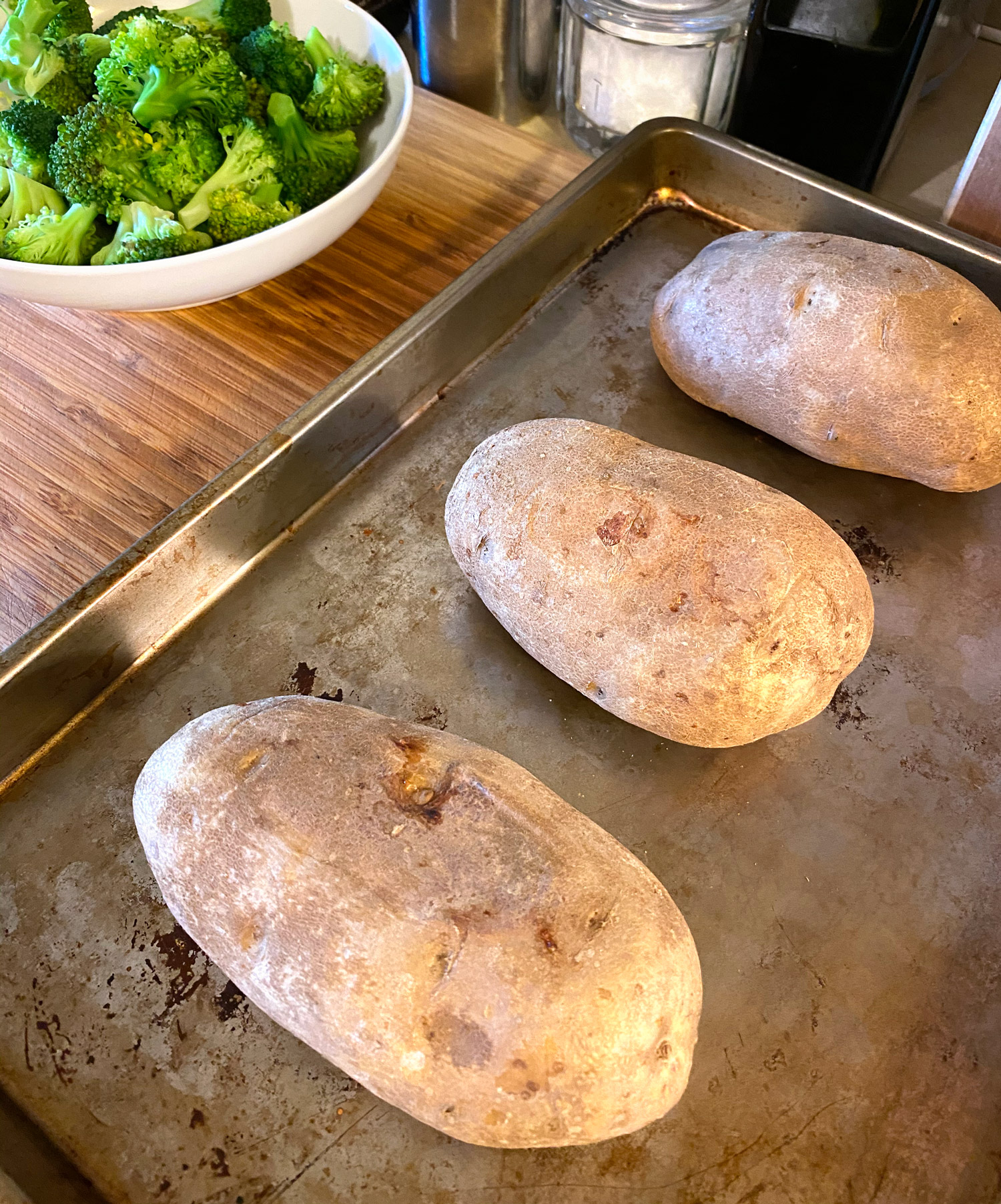 Preheat oven to 400°. Wash potatoes well. Poke a few holes in potatoes with a fork. Place on a sheet pan and bake for 1 hour, or until soft in center (pierce with a skewer).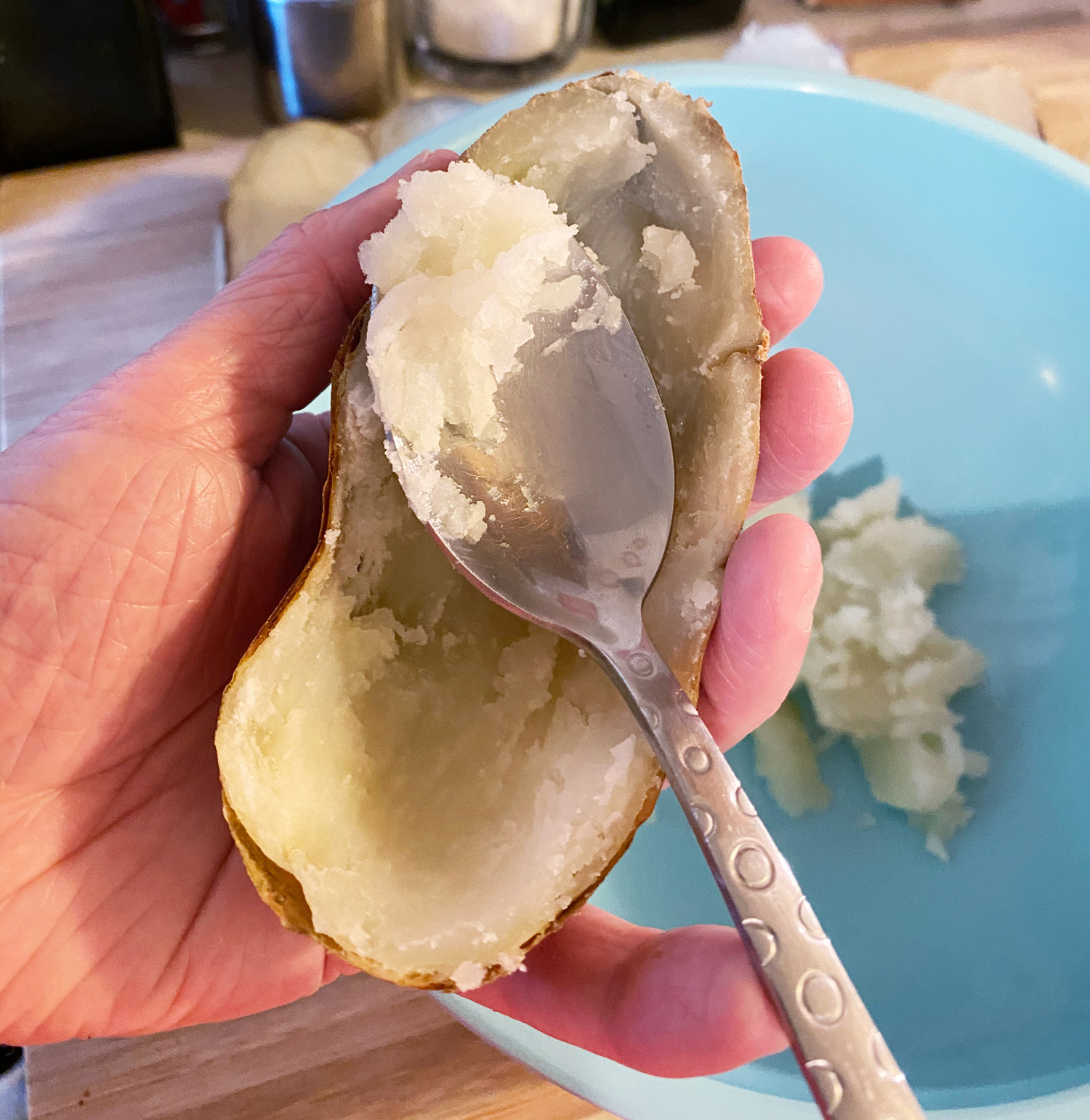 Allow to cool enough to handle. Cut potatoes in half lengthwise and scoop out flesh into a mixing bowl, leaving a slight border intact to form potato shells.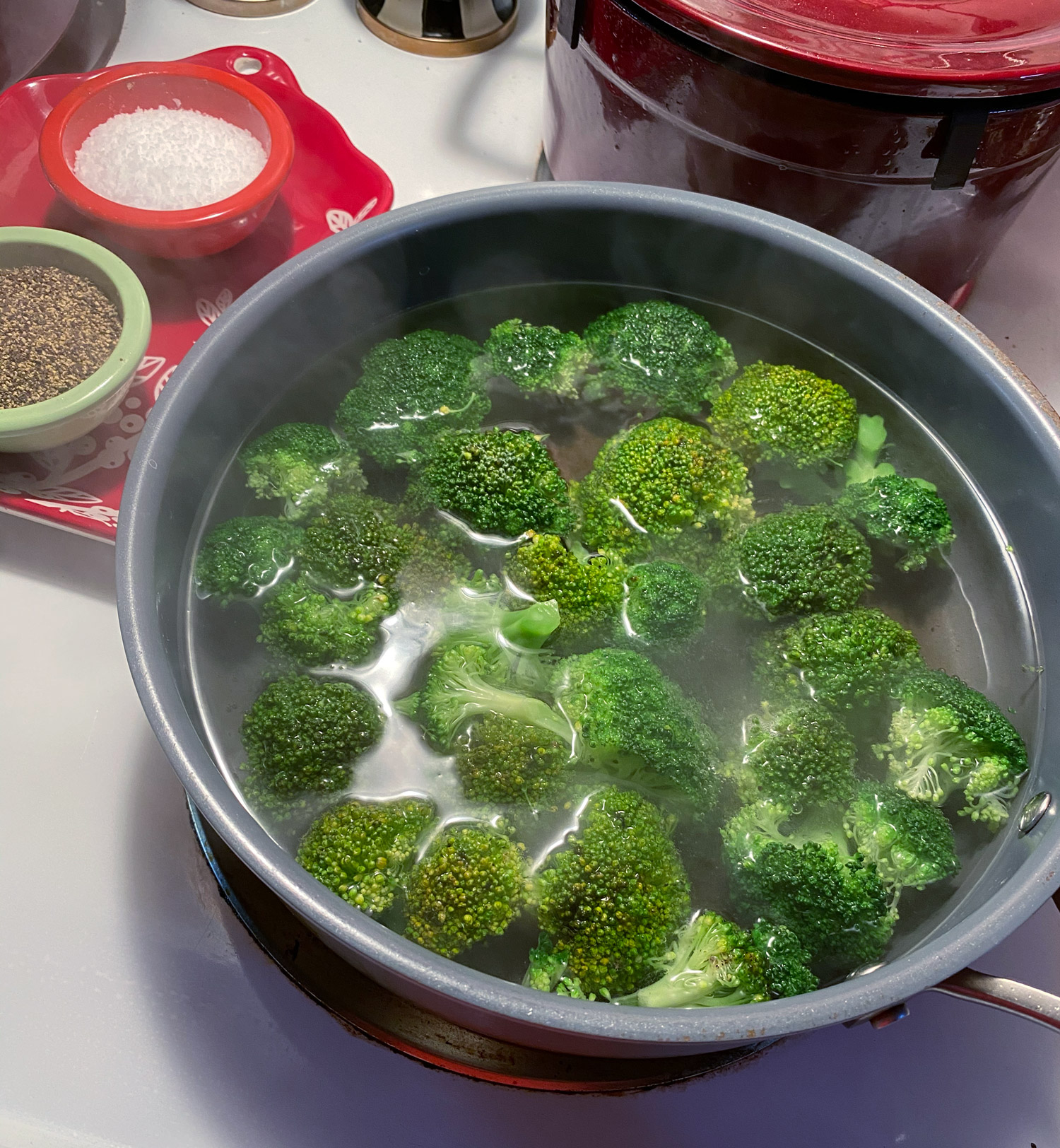 Blanch broccoli for 2 min in boiling water, until crisp-tender.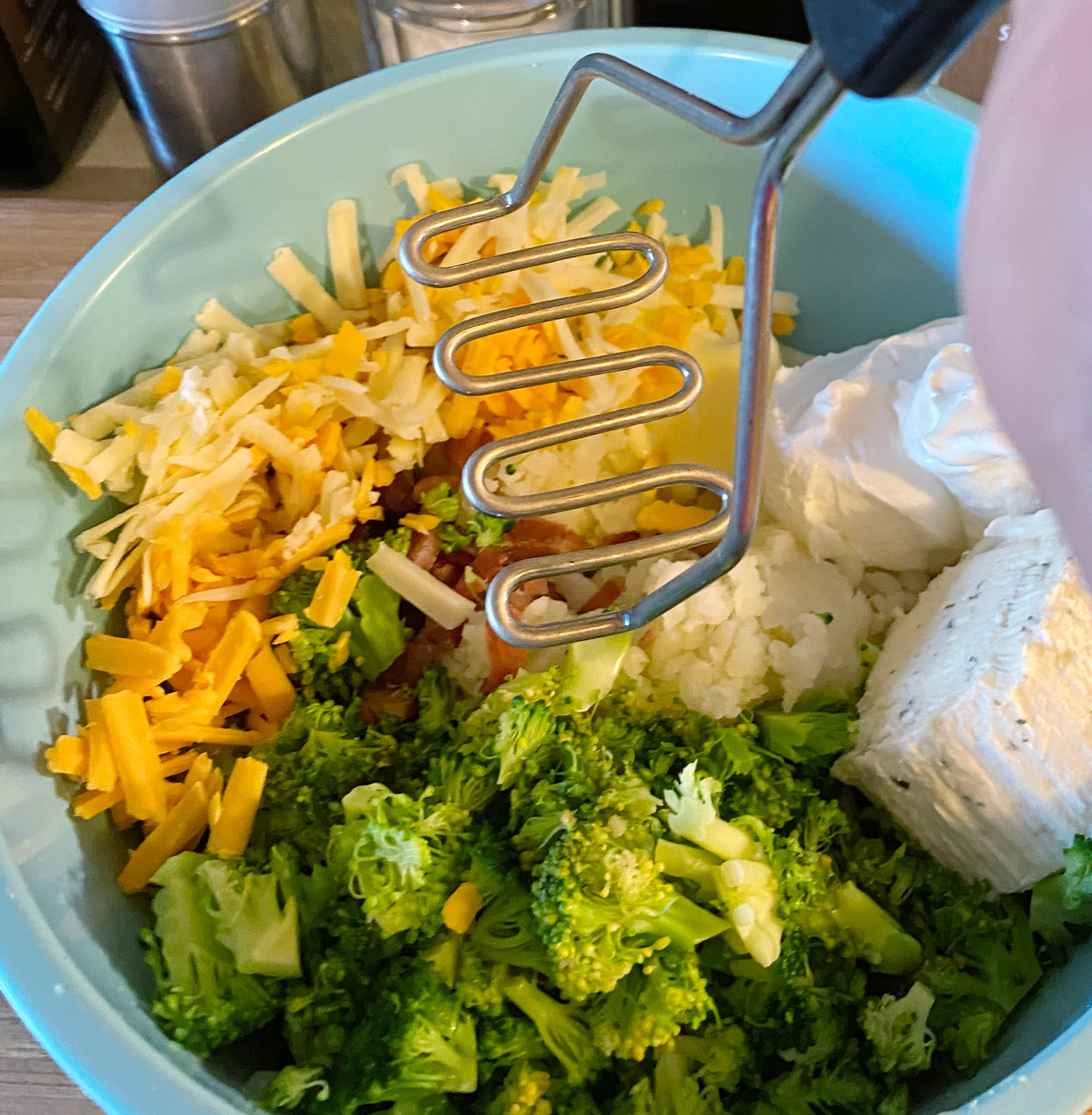 Chop broccoli into small pieces and add to warm potato hearts. Add cheeses, sour cream, and bacon. Reserve a pinch of broccoli, bacon and shredded cheese for garnish.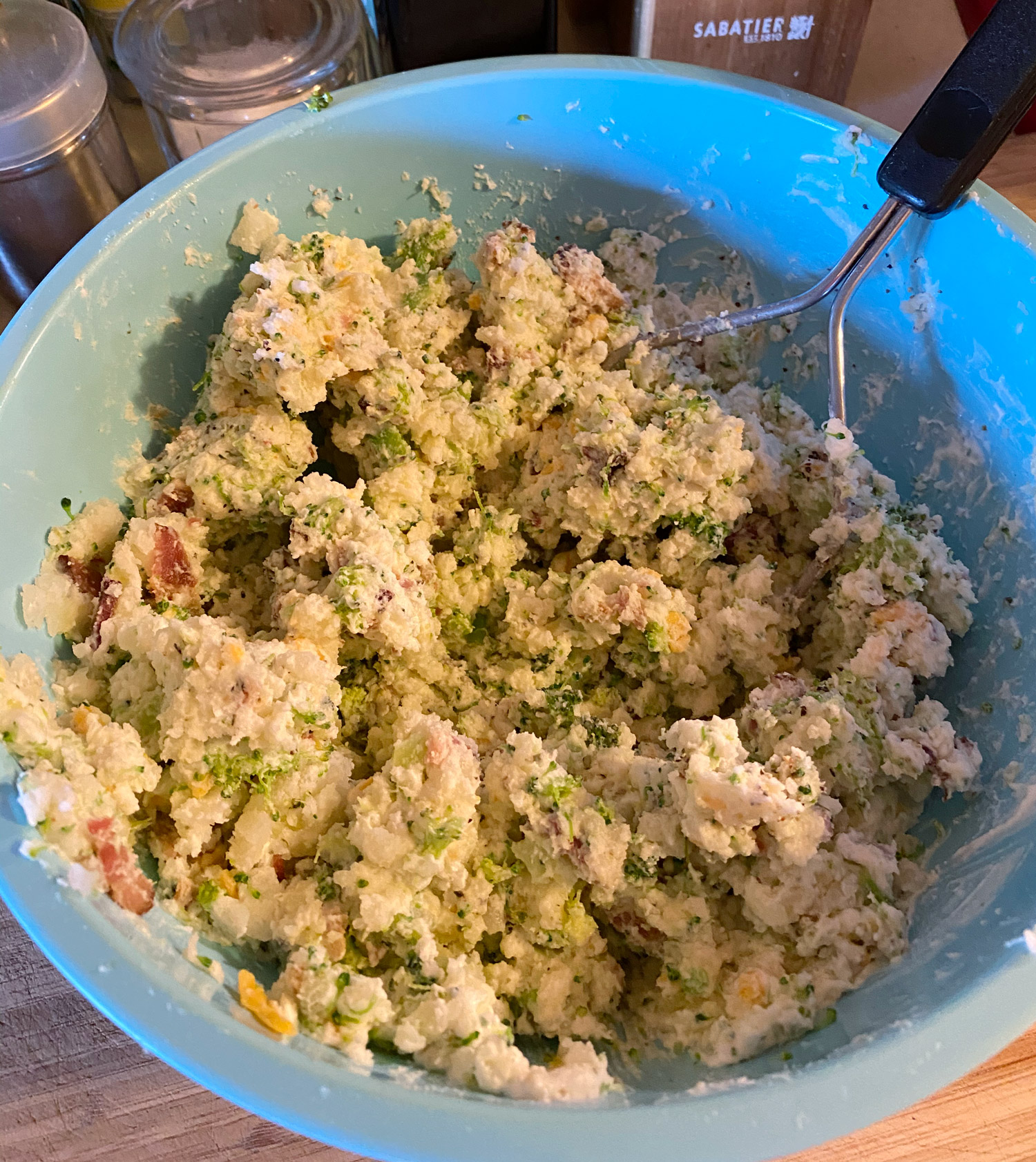 Mash mixture together and add a pinch of salt and pepper to taste.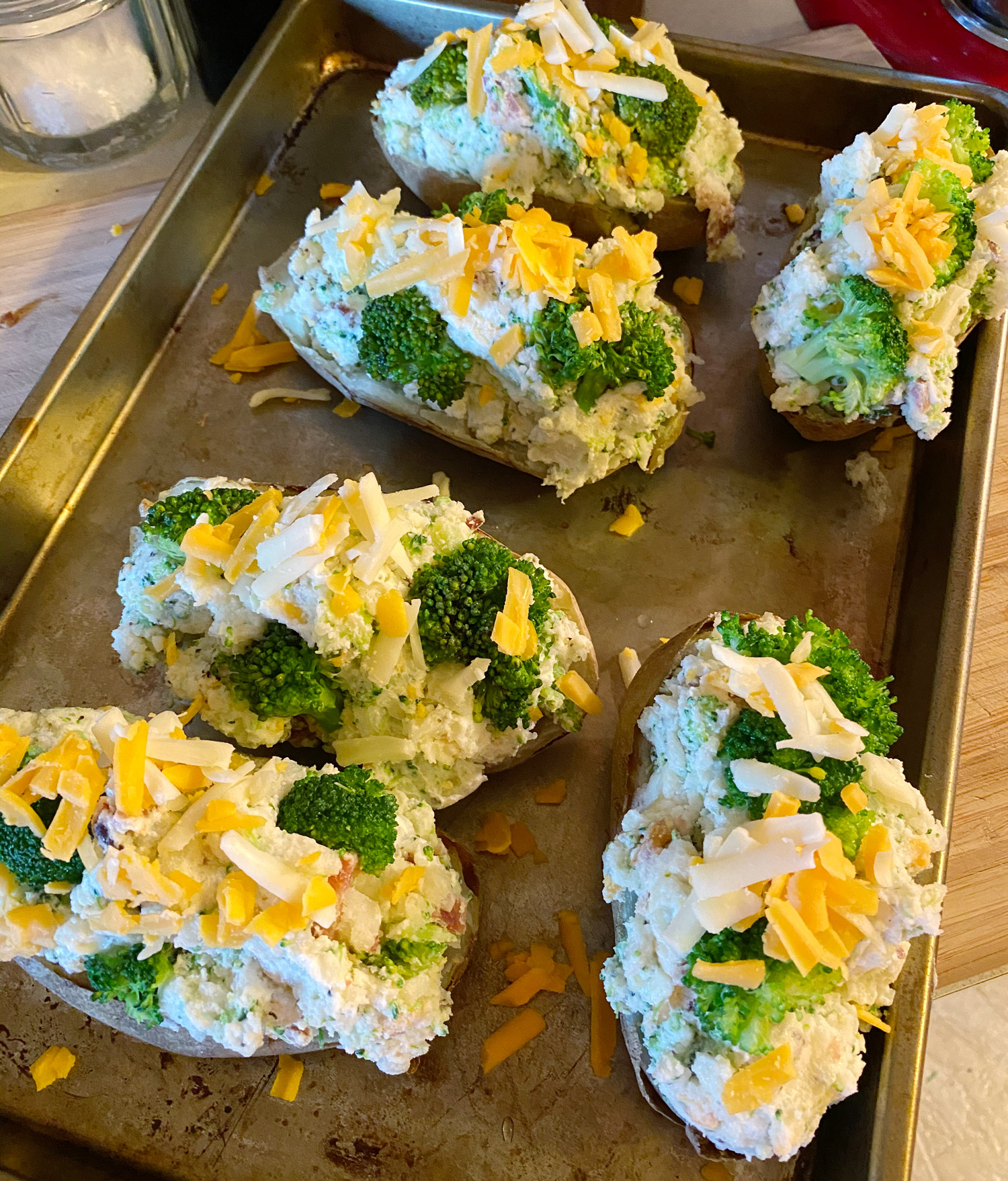 Spoon filling into potato skins. Top with remaining bacon and cheese, and a few broccoli bits. Reduce oven temp to 375° and bake filled potatoes 20 min, until heated through and golden brown. Serve hot, with a dollop of sour cream on top, as desired.
Meet the Makers
Felix & Greg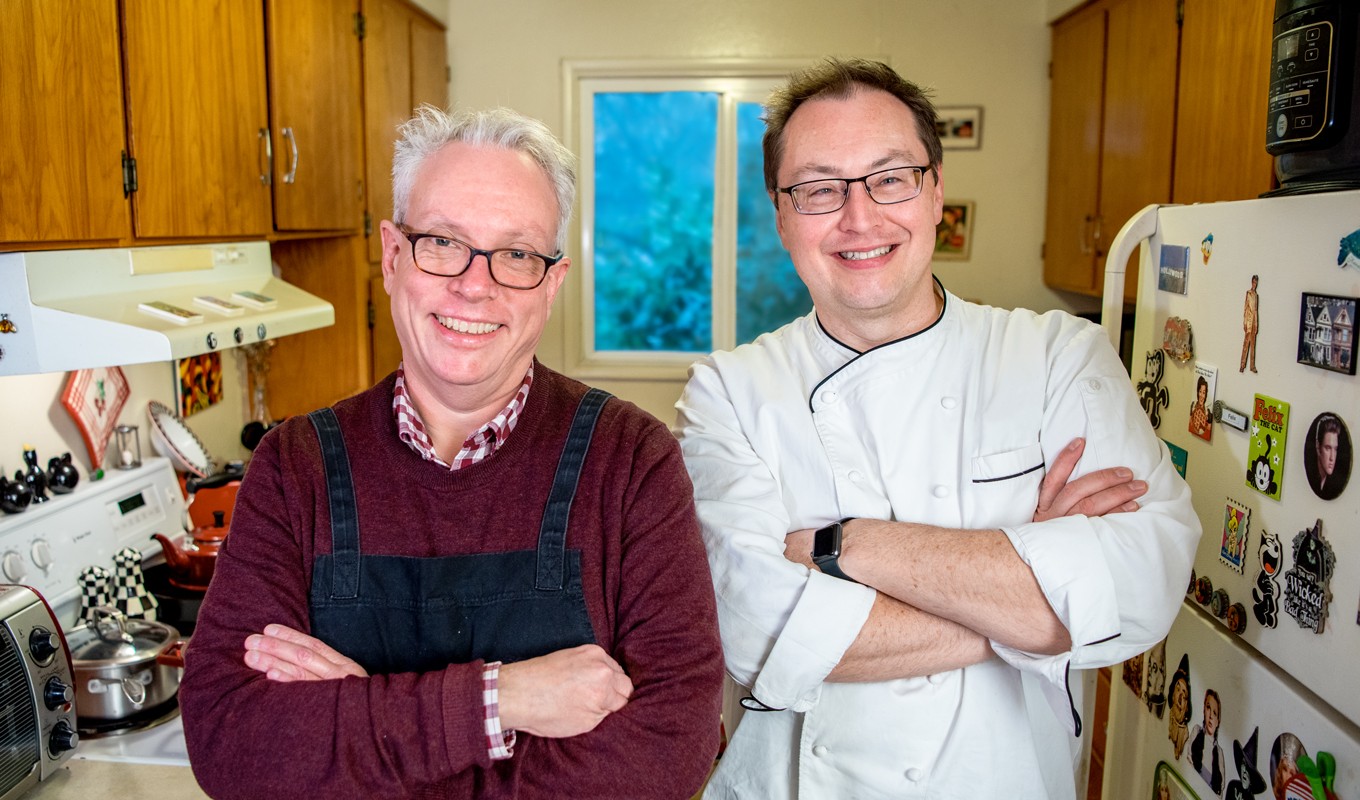 FELIX HUCK
Recipe Creator & Food Photographer
An artist and shutterbug, Felix finds beauty and inspiration in food and nature. He invents and photographs the recipes you'll find here.
GREG CABEZA
Professional Chef & Food Blogger
A food aficionado and lifelong music fan, Greg is an experienced artisan chef. He's also co-recipe creator and food blogger at Felix & Greg.
SUBSCRIBE TO OUR EMAILS
Good ideas could be cooking in your inbox. Sign up for our newsletter.