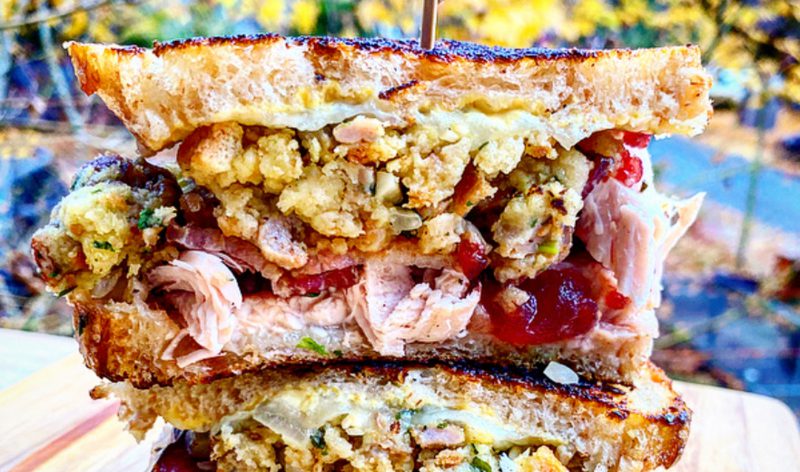 One of our absolute favorite things about Thanksgiving is the delicious leftovers. We know we aren't alone, right? Felix and I always make sure to have plenty on hand the day after our feast so we can build this incredible grilled turkey and stuffing sandwich. Sure, you've had a turkey sandwich before, but this one – wow, whoa – this one is special! It's seared in a skillet on artisan sourdough cracked wheat bread with Dijon mustard, meaty strips of bacon, sage and sausage stuffing and warm, melty Swiss cheese. All we want is this sandwich while watching a John Hughes movie and we're in heaven (Home Alone, Planes Trains and Automobiles, Pretty in Pink!). So, save some stuffing for a Black Friday Special that you just can't find anywhere else but home. Felix and I wish you all a wonderful holiday season, with plenty of tasty eats and treats, and lots of love and hugs from family and friends.
Black Friday Turkey Sandwich Recipe
SERVES
2
DIFFICULTY
Easy
PREP TIME
10 min
COOK TIME
10 min
DIET: None
Black Friday Turkey Sandwich Recipe
SERVES: 2
DIFFICULTY: Easy
PREP TIME: 10 min
COOK TIME: 10 min
DIET: None
Ingredients
1/4 c mayo
4 slices artisan bread (we love cracked wheat sourdough)
2 T Dijon mustard
8 thin slices Swiss cheese
1/2 lb leftover roasted turkey, shredded, warmed
6 slices bacon, cooked
1/2 lb leftover sausage stuffing, warmed
1/2 c cranberry sauce
Instructions
Spread mayo on outside of each slice of bread; this browns the bread really well and adds great flavor. If desired, substitute butter for mayo. Spread a thin bit of Dijon on the inside of each slice of bread. Place two slices of Swiss over the mustard for each sandwich, reserving two slices of Swiss for each. Divide turkey between sandwiches, then bacon and then stuffing. Top with remaining cheese slices and finish with cranberry sauce on final slice of bread. Heat a skillet over medium-high on stove top and cook sandwiches until deep golden brown and cheese is melted. Serve immediately.
Meet the Makers
Felix & Greg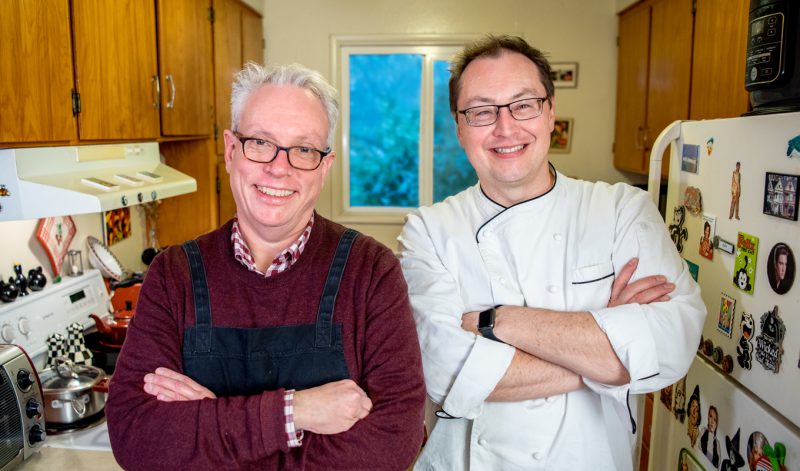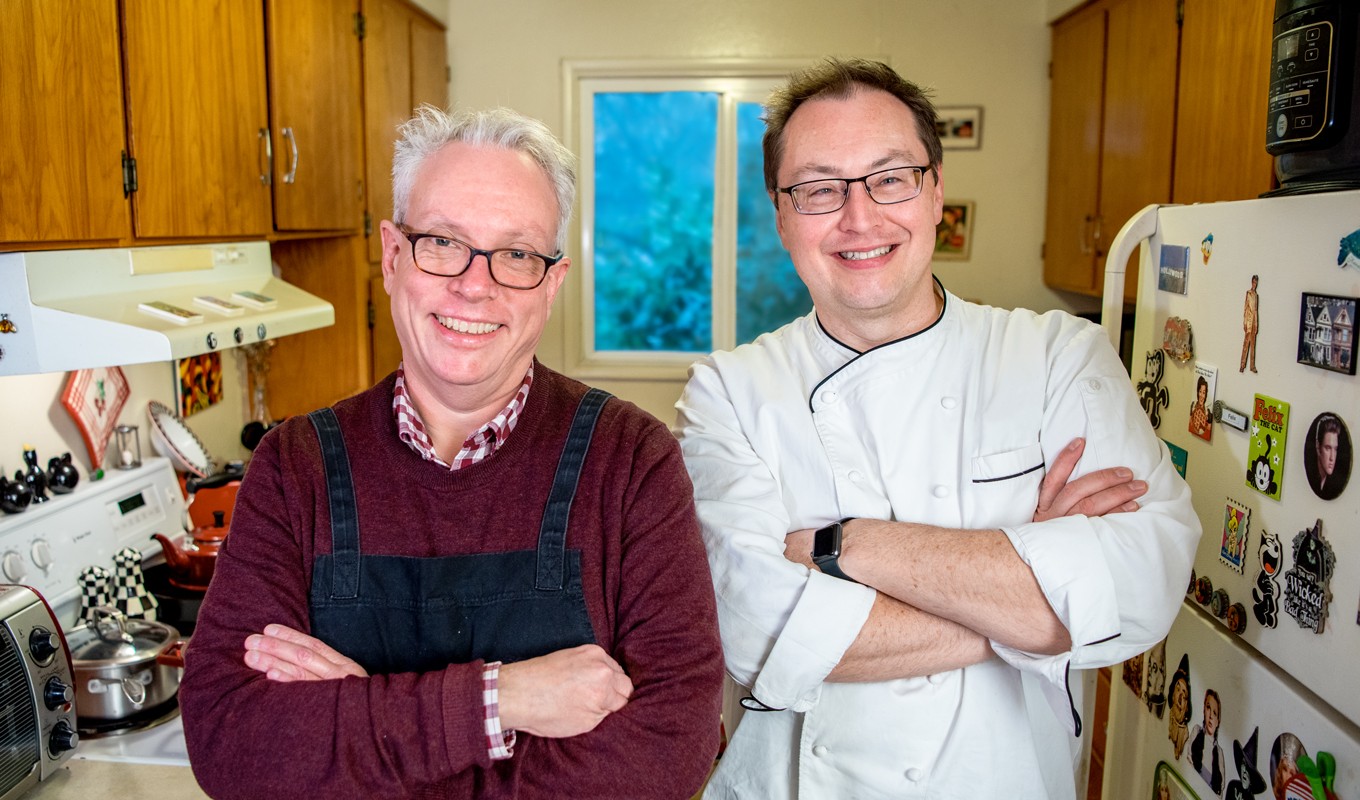 FELIX HUCK
Recipe Creator & Food Photographer
An artist and shutterbug, Felix finds beauty and inspiration in food and nature. He invents and photographs the recipes you'll find here.
GREG CABEZA
Professional Chef & Food Blogger
A food aficionado and lifelong music fan, Greg is an experienced artisan chef. He's also co-recipe creator and food blogger at Felix & Greg.
SUBSCRIBE TO OUR EMAILS
Good ideas could be cooking in your inbox. Sign up for our newsletter.