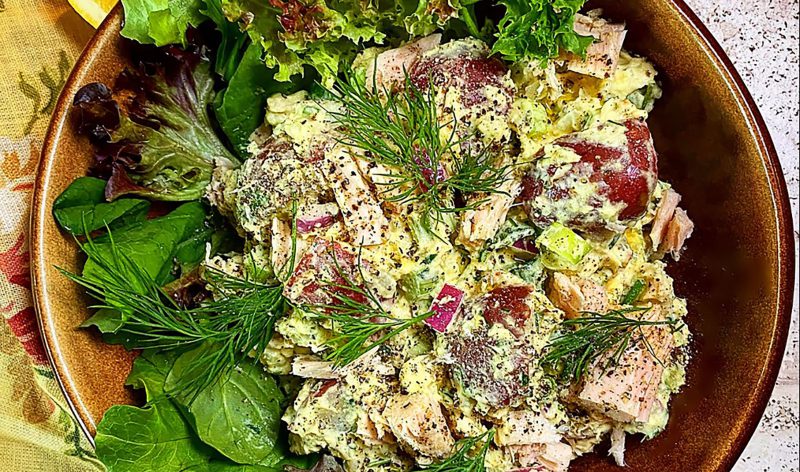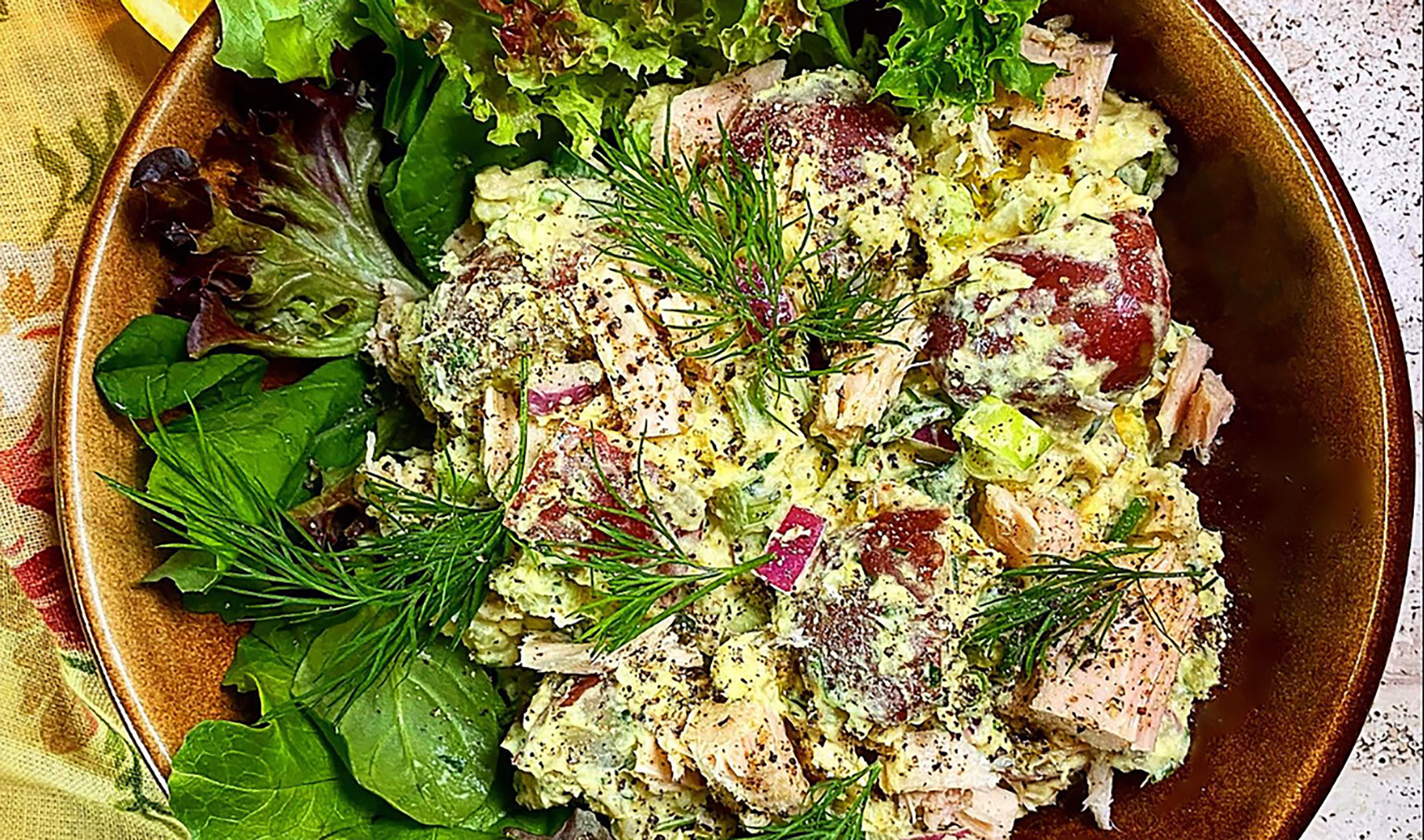 Felix lived and worked in L.A. for several years in the glory days of the late '80s. If you ask him to tell you all about it, he will likely begin with the story of him and his friends working at a shoe shop, helping the likes of David Bowie and Madonna – "I freaked out and hid!" he says, recalling the day Madonna walked through the door. Or, he will tell you about making sandwiches for The Human League or Tracy Ullman "Who was cute, pregnant and always came in and ordered a rare roast beef on a baguette with lots of butter," he says. He tells me, "It was just a normal day" to see and serve the stars. Sure, Felix, no big deal – wait, WHAT?! His stories are always wonderful and fun, and I just can't get enough. Honestly, though, they mostly revolve around the memories of really good food. The café and delicatessen where he and his partner worked made fantastic French bistro fare, like fresh chocolate almond croissants, crisp baguettes, delicious desserts and deeply flavorful soups. One day, he told me about this potato salad that he loved from that menu. Though the café is long gone, he's continued to make his version of the recipe. He says, "It might sound a little bit weird, because it has tuna added, but it is so delicious!" Not at all, Felix. I was immediately intrigued. Once I tasted it, I was hooked! I love this recipe because it takes those familiar flavors of American potato salad and incorporates a simple French twist – fresh herbs, lemon, pickles and tuna. The result is a spectacular yet easy warm-weather meal that's beautiful and elegant when served over fresh lettuce and is still just as perfect when served with a grilled cheese sandwich and chips. Make sure to use very fresh herbs, and don't mistake white wine vinegar in this recipe for white vinegar. White wine vinegar has a much more refined flavor which is exactly what you want when added to the warm potatoes, which soak it all up. You could jazz this up with a bit of capers or olives, as well, however it really is wonderful just the way it is. And who knows, you might just get lucky and attract a superstar strolling by to enjoy it with you!
Beverly Hills Tuna Potato Salad Recipe
SERVES
6
DIFFICULTY
Easy
PREP TIME
20 min
COOK TIME
15 min
INACTIVE TIME
30 min
SPECIAL TOOLS
None
DIET: GF
Beverly Hills Tuna Potato Salad Recipe
SERVES: 6
DIFFICULTY: Easy
PREP TIME: 20 min
COOK TIME: 15 min
INACTIVE TIME: 30 min (chilling)
SPECIAL TOOLS: None
DIET: GF
Ingredients
Salad
2 lb red potatoes, quartered, boiled for 15 min
white wine vinegar
olive oil
salt and pepper
½ red onion, chopped fine
3 stalks celery, chopped fine
1 bunch green onions, chopped
1 c dill pickle chips, chopped
½ c bread and butter pickles, chopped
2 cans tuna, drained
Dressing
2 ½ c mayo
½ c yellow mustard
splash of bread and butter pickle juice
½ c milk
½ lemon, juice of
salt and pepper to taste
1 bunch fresh dill, chopped (approximately 3 T)
3 T fresh parsley, chopped
Instructions
Salad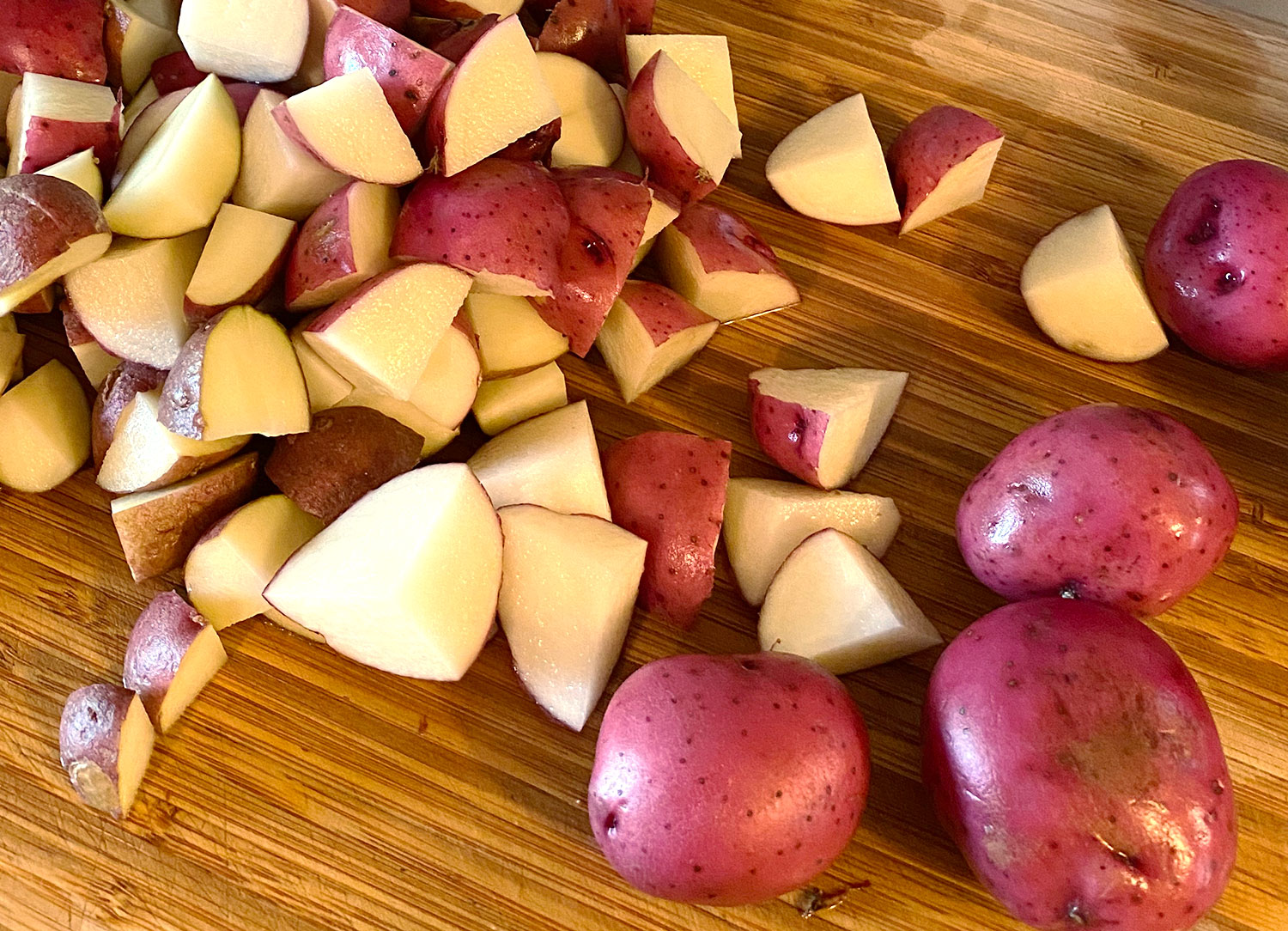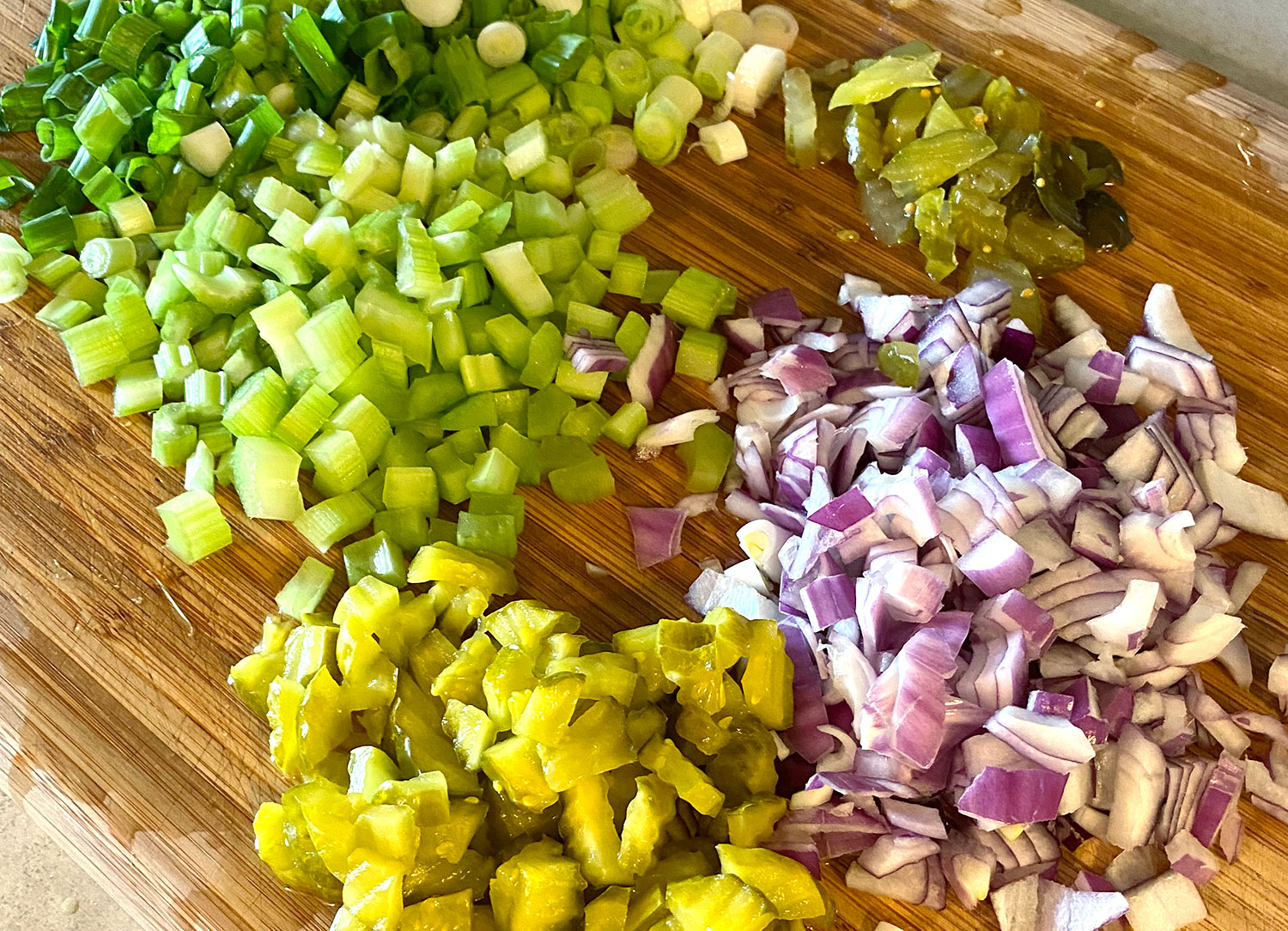 Gather ingredients.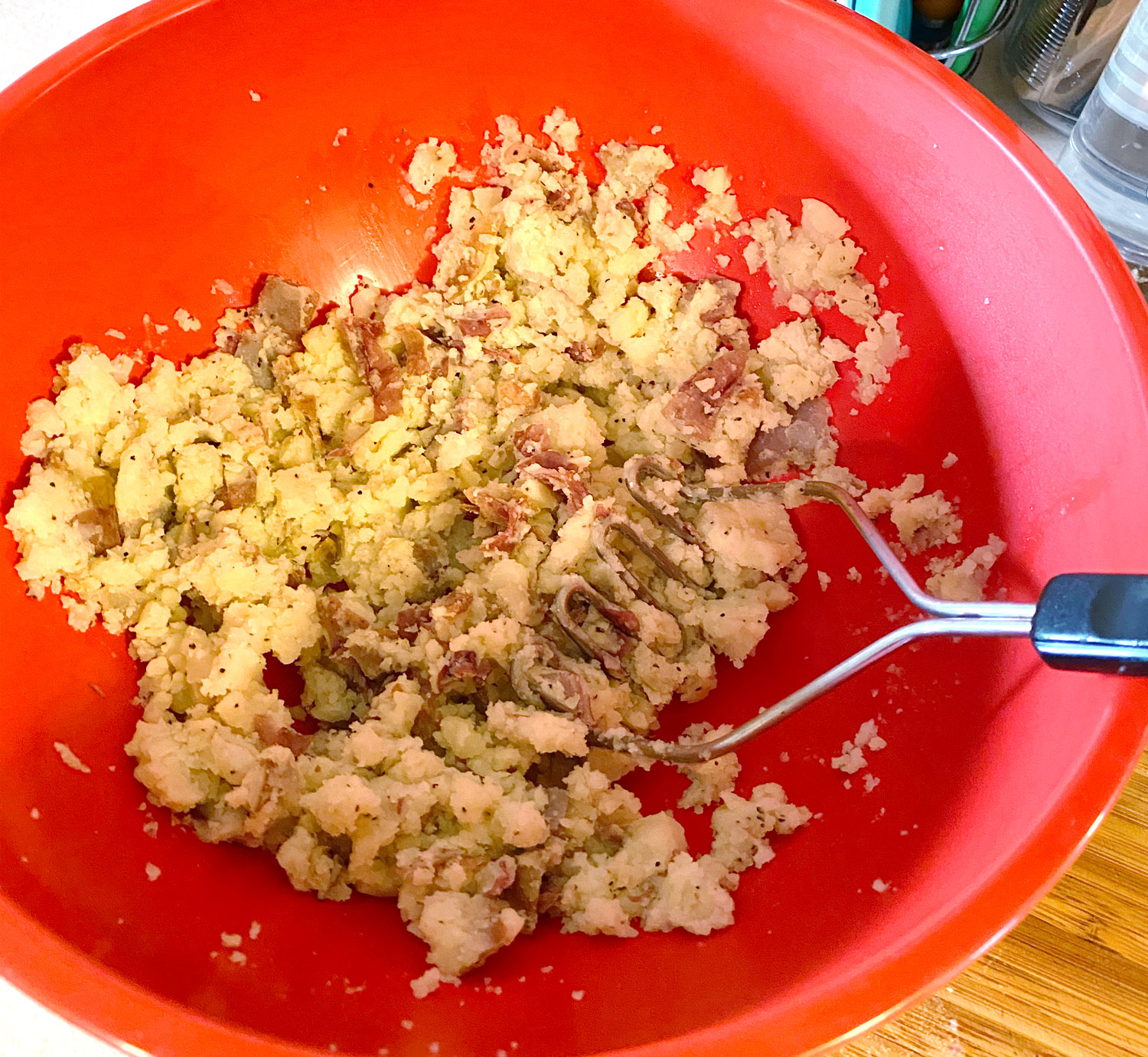 Take 4 c of warm, cooked potatoes and mash them with a splash of white wine vinegar, a drizzle of olive oil, and a pinch of salt and pepper. Set aside.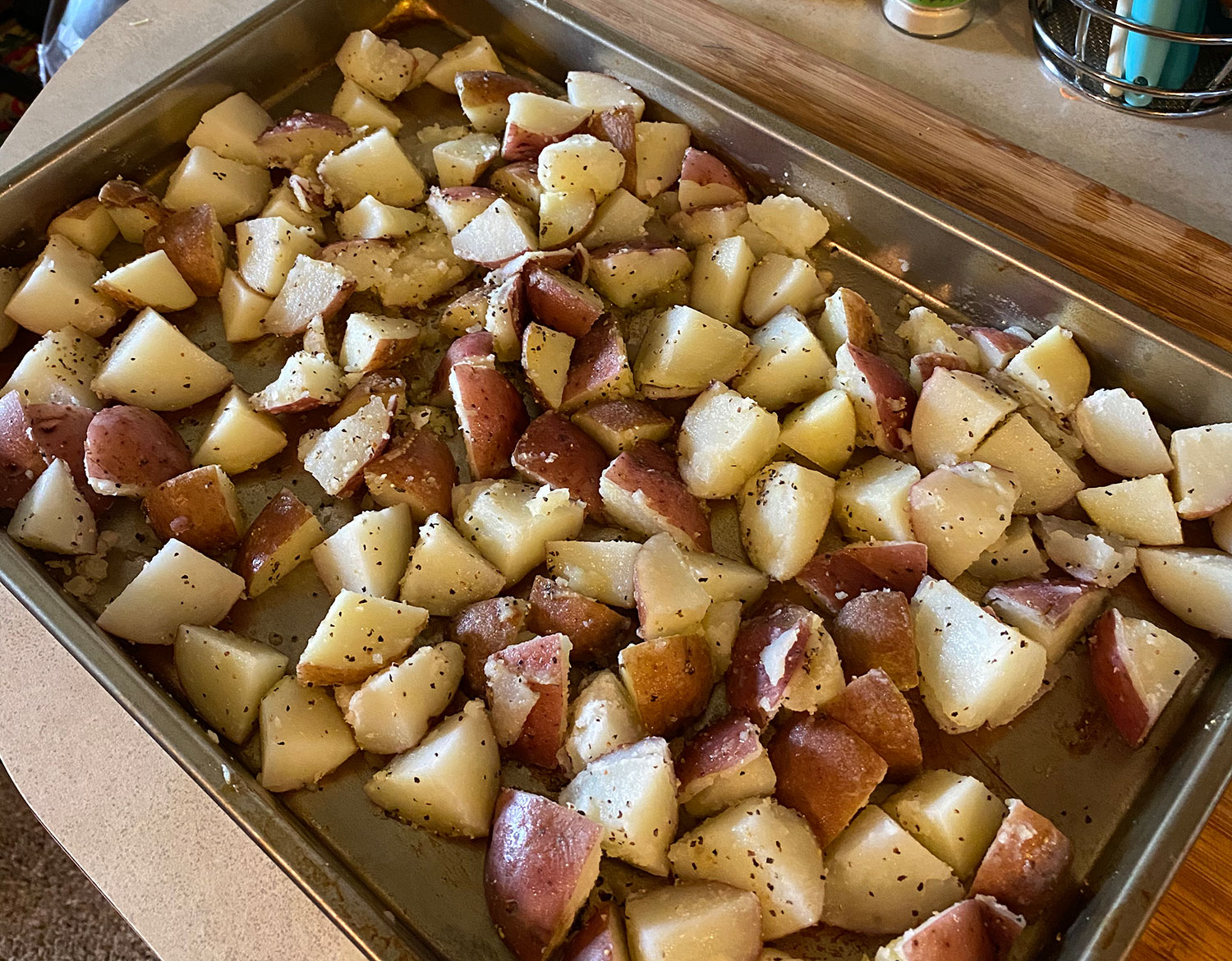 Spread remaining potatoes on sheet pan and drizzle lightly with white wine vinegar, olive oil and salt and pepper. Cool both potatoes completely. Toss all with dressing, tuna and remaining ingredients.
Dressing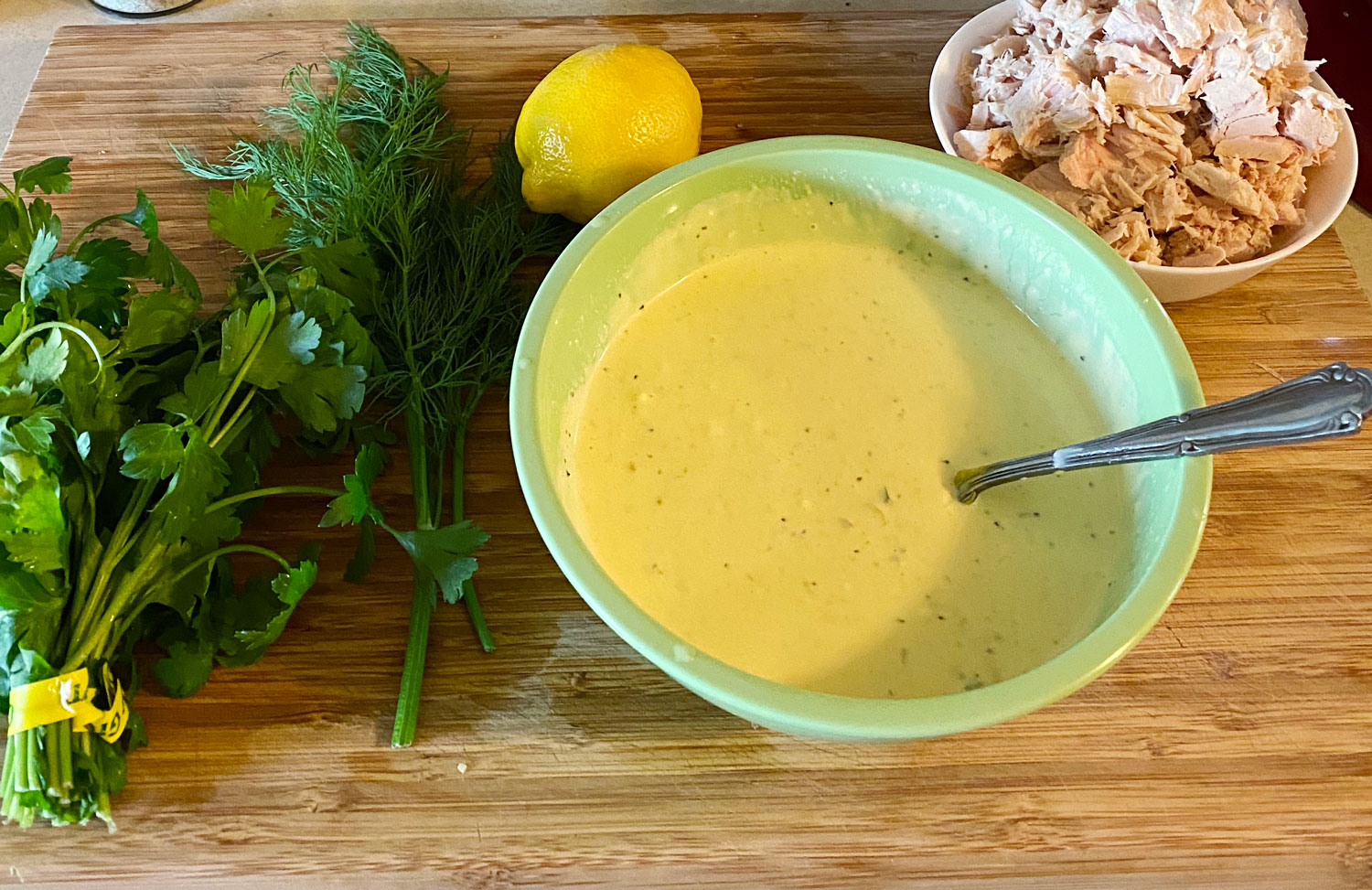 Combine all dressing ingredients; toss gently with potatoes and tuna. Chill completely. Serve over fresh greens with more herbs, as desired.
Meet the Makers
Felix & Greg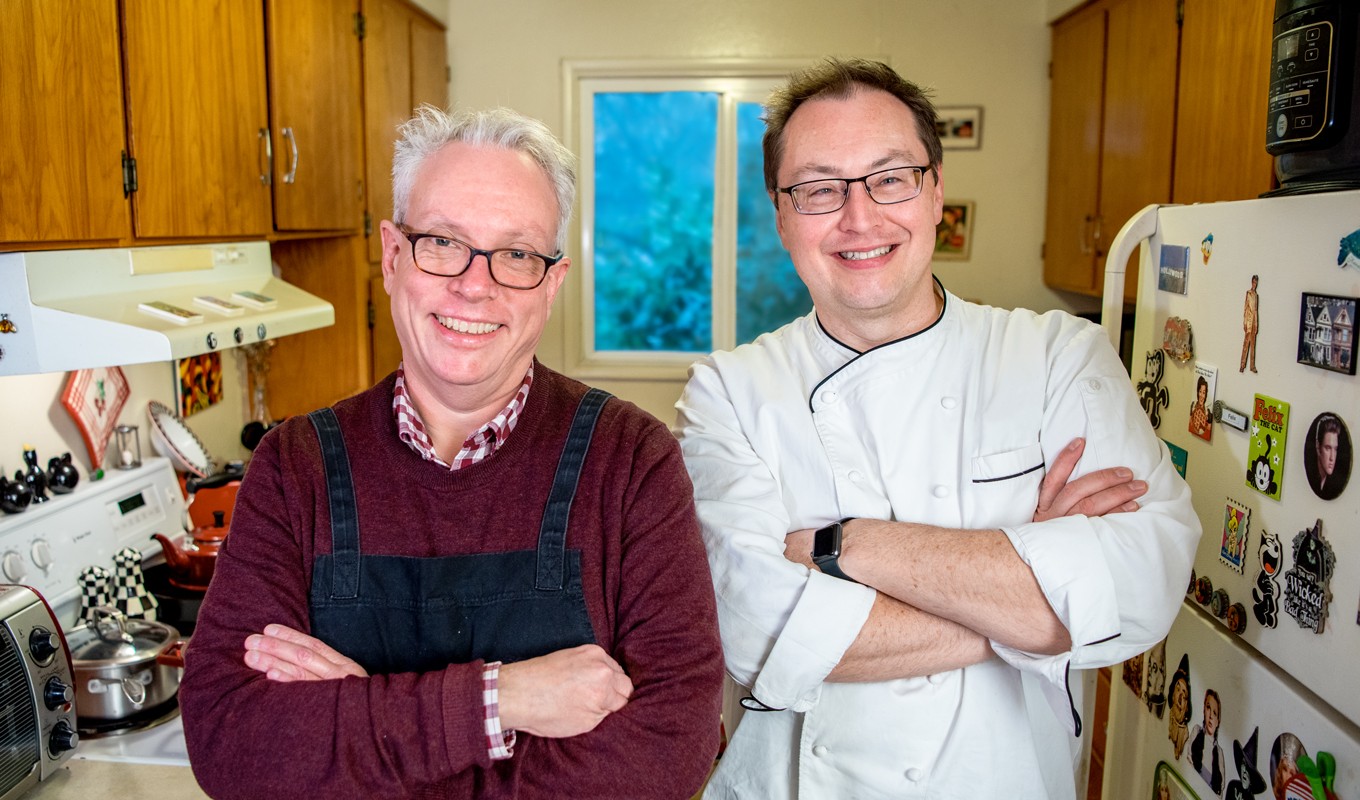 FELIX HUCK
Recipe Creator & Food Photographer
An artist and shutterbug, Felix finds beauty and inspiration in food and nature. He invents and photographs the recipes you'll find here.
GREG CABEZA
Professional Chef & Food Blogger
A food aficionado and lifelong music fan, Greg is an experienced artisan chef. He's also co-recipe creator and food blogger at Felix & Greg.
SUBSCRIBE TO OUR EMAILS
Good ideas could be cooking in your inbox. Sign up for our newsletter.